PREMIUM ACCESS
to 3 100+ kindergarten worksheets
GET IT
X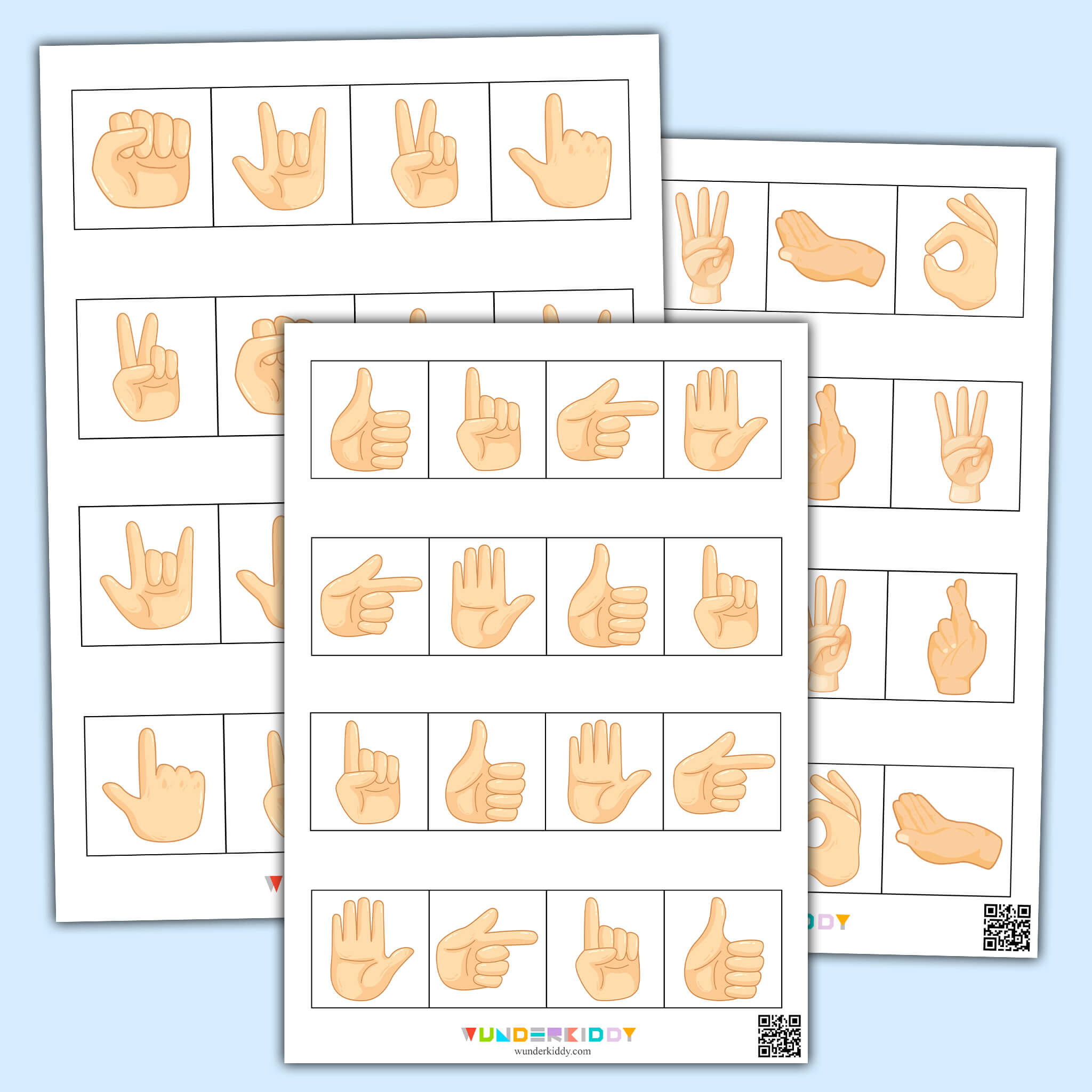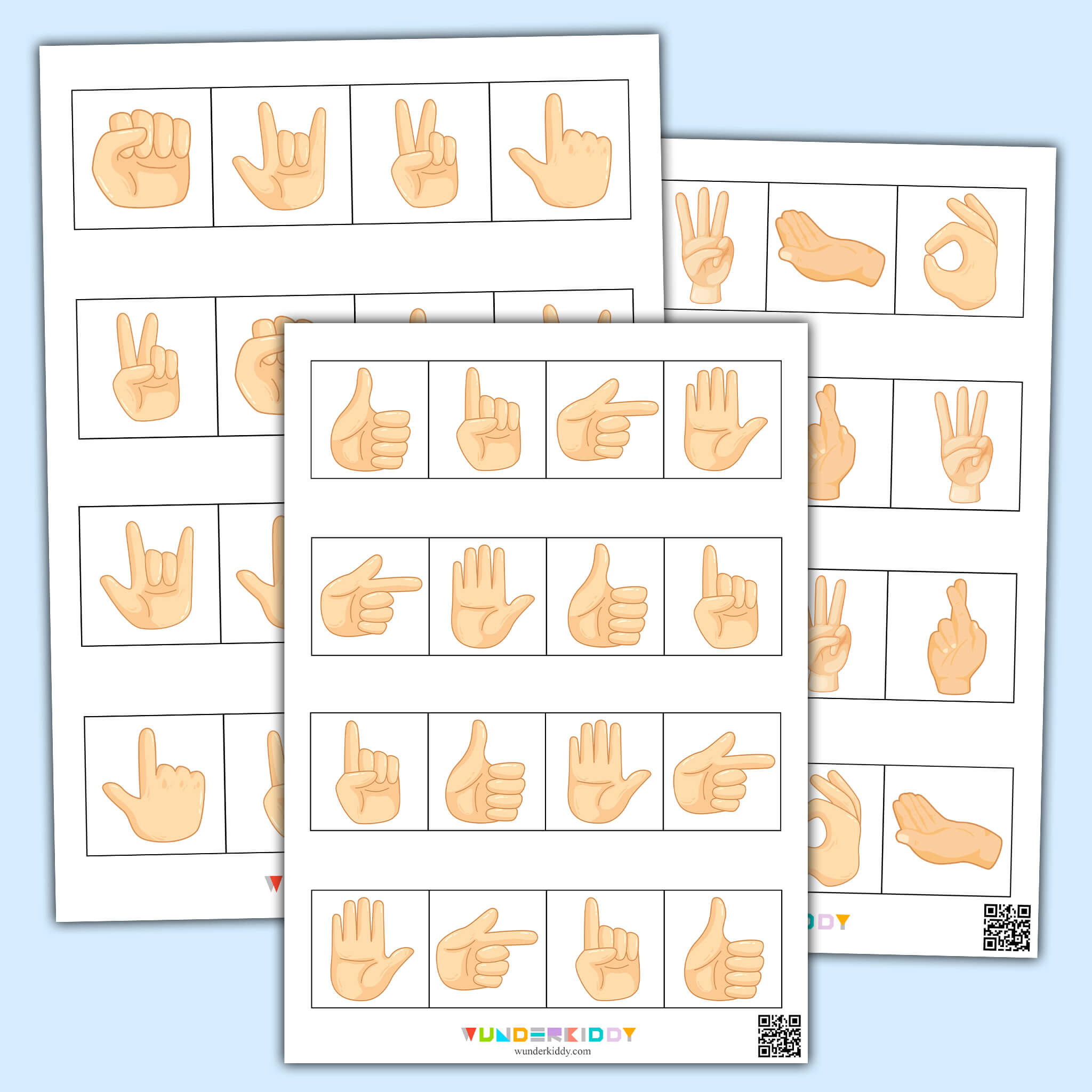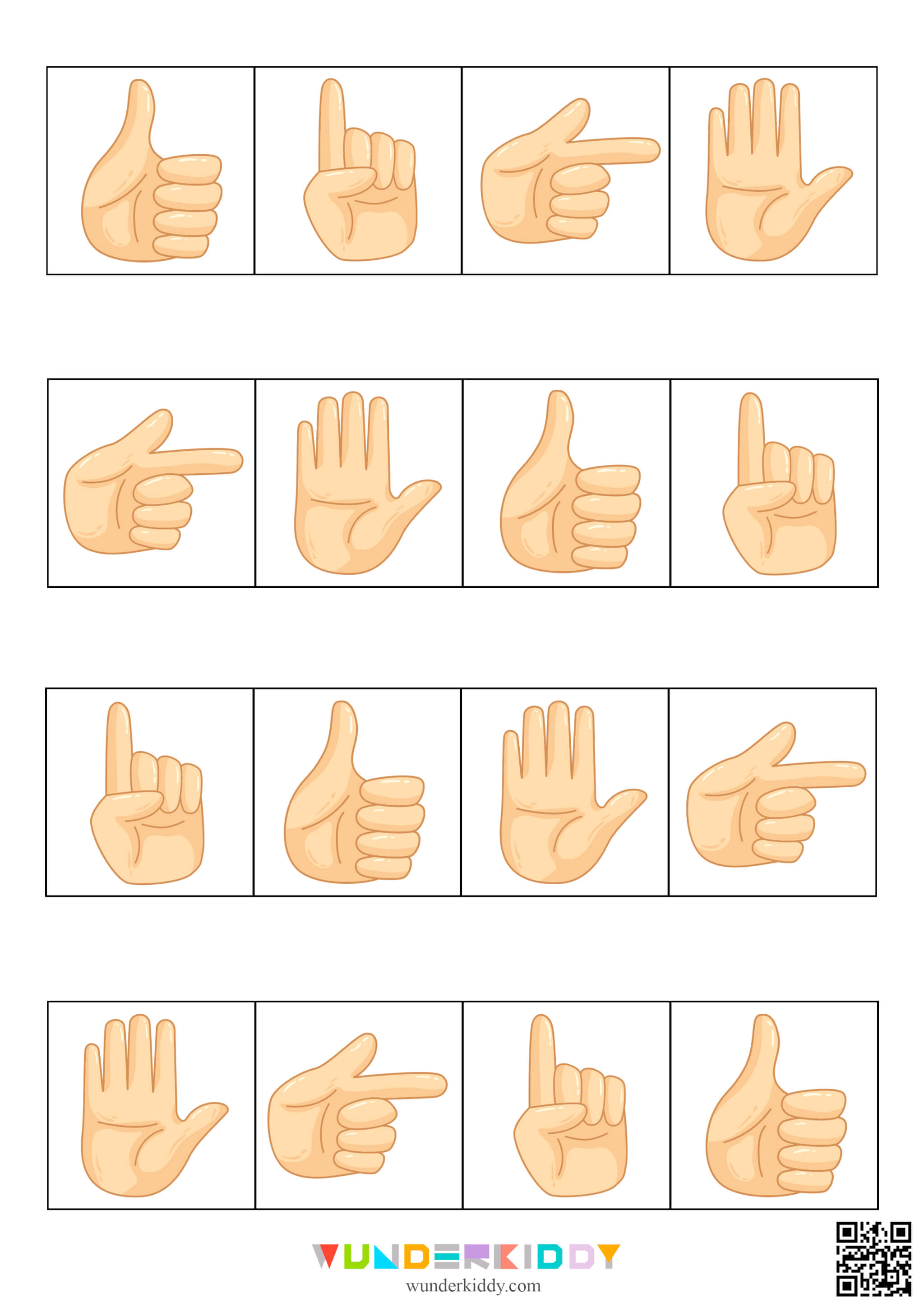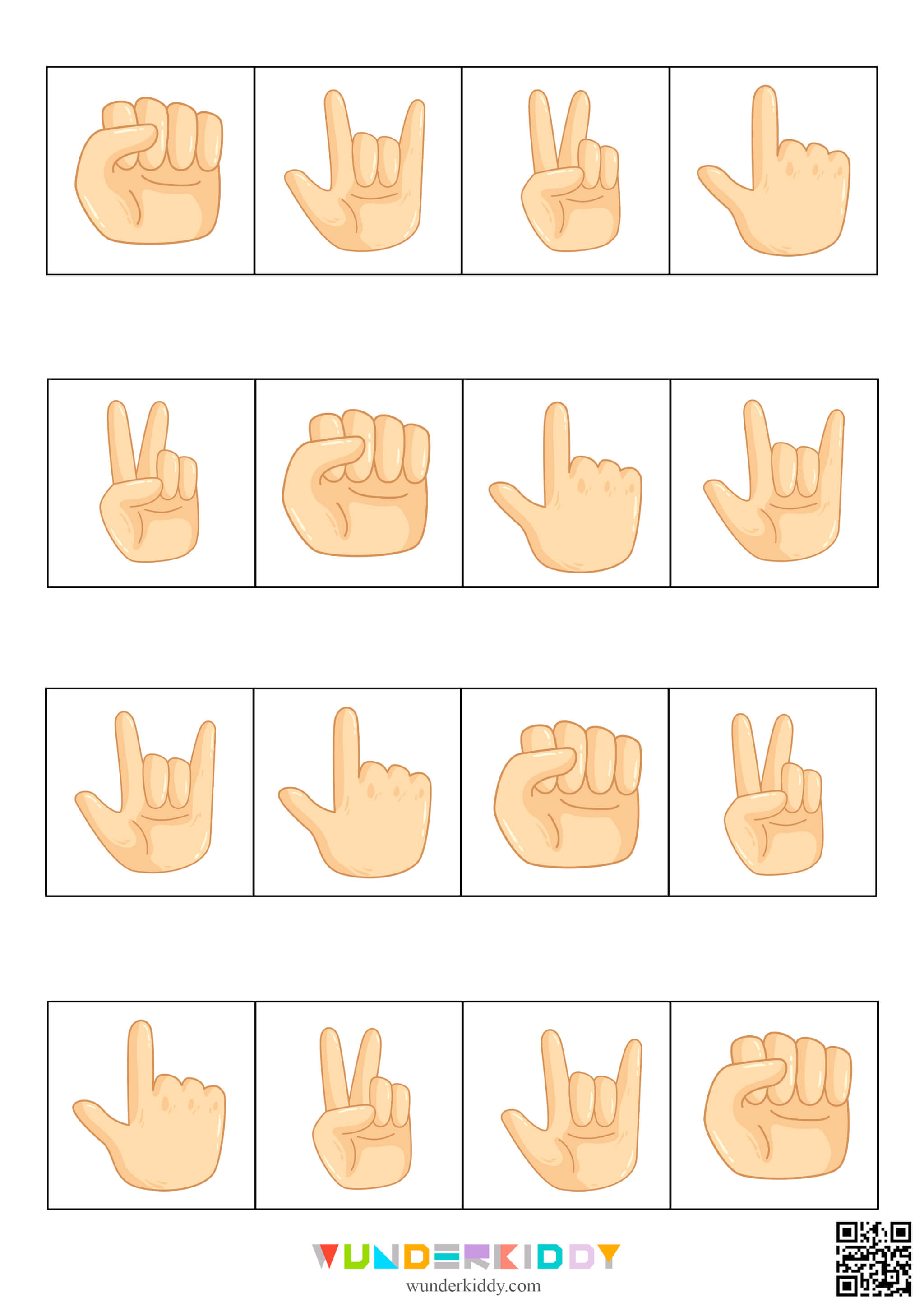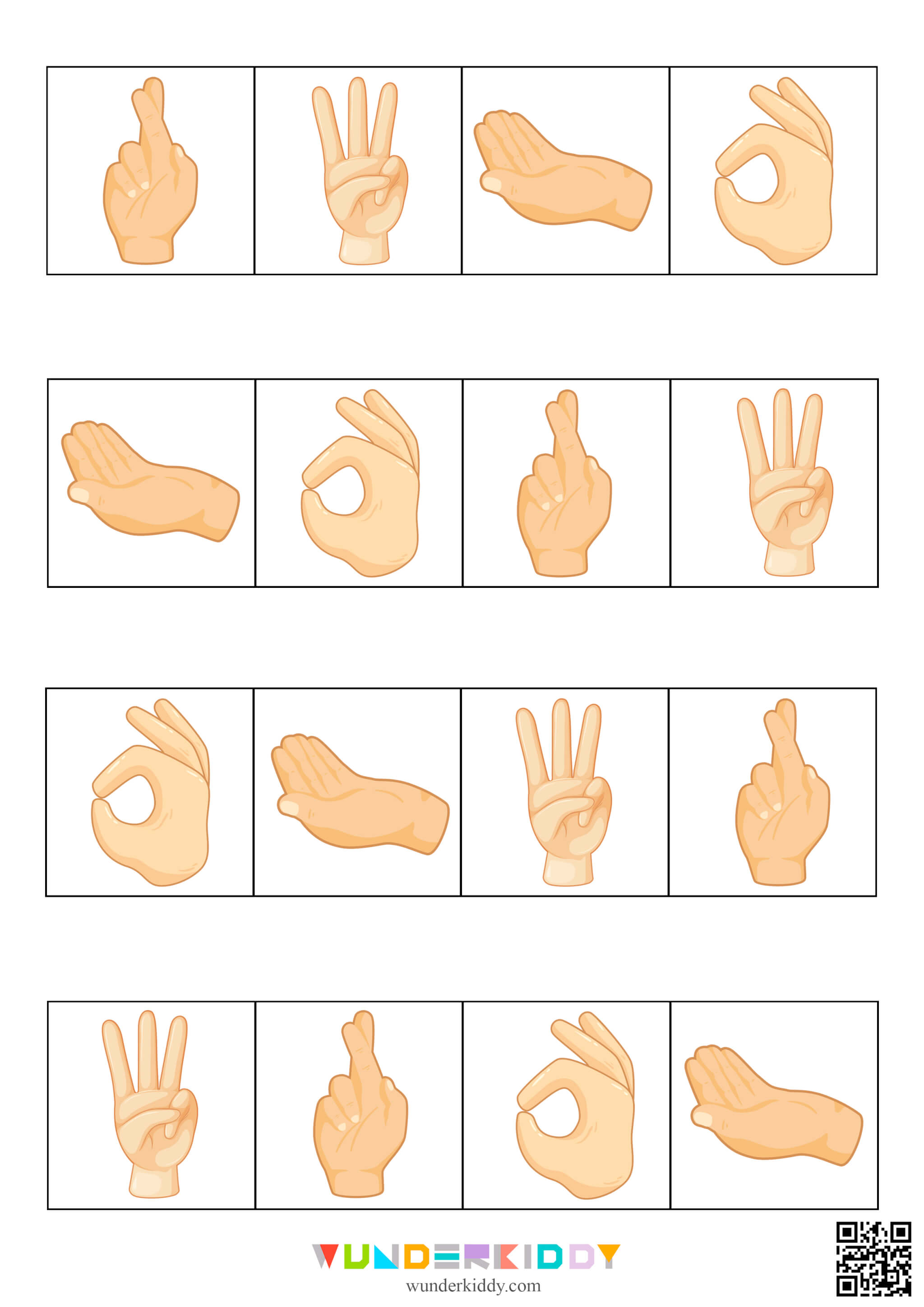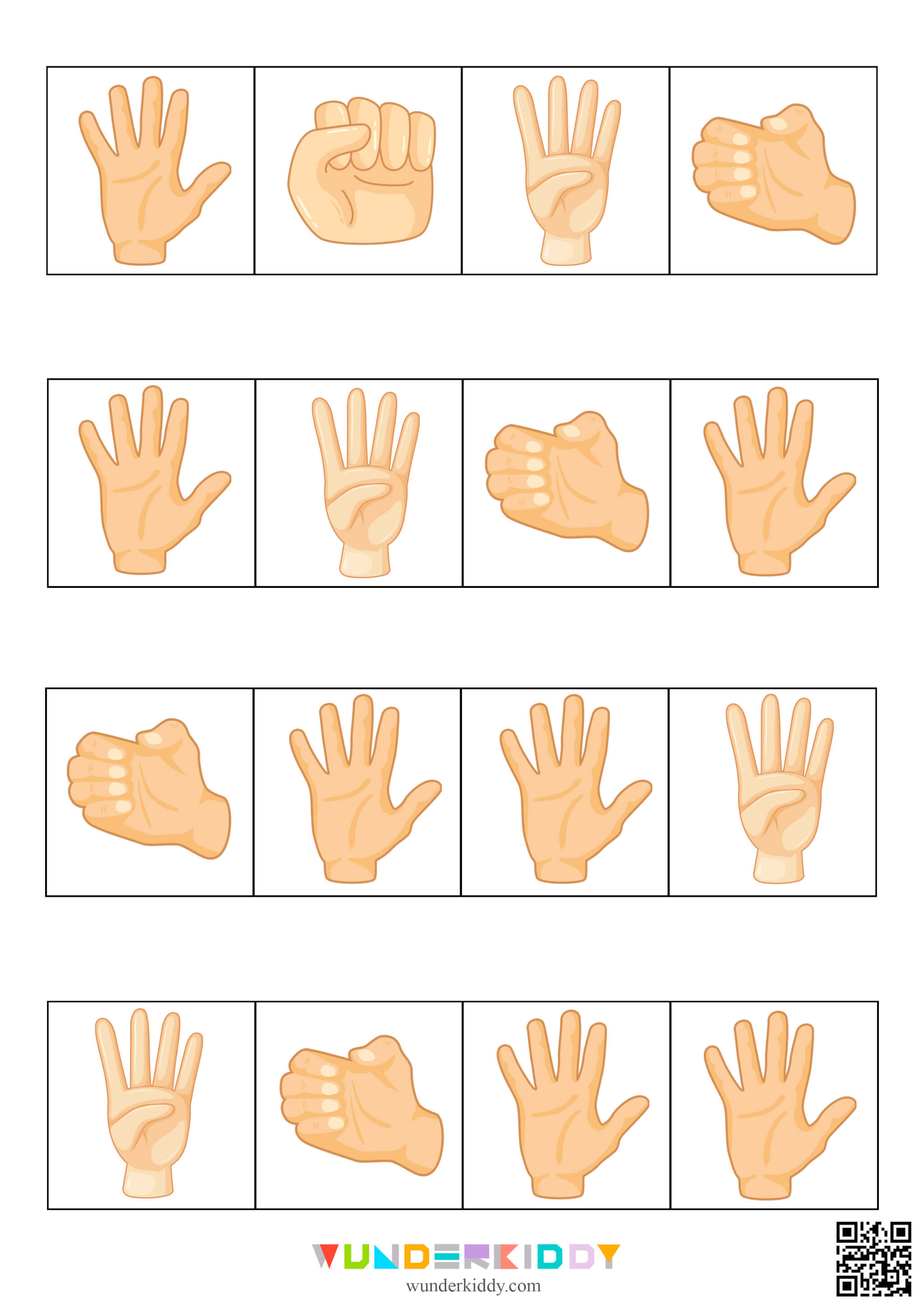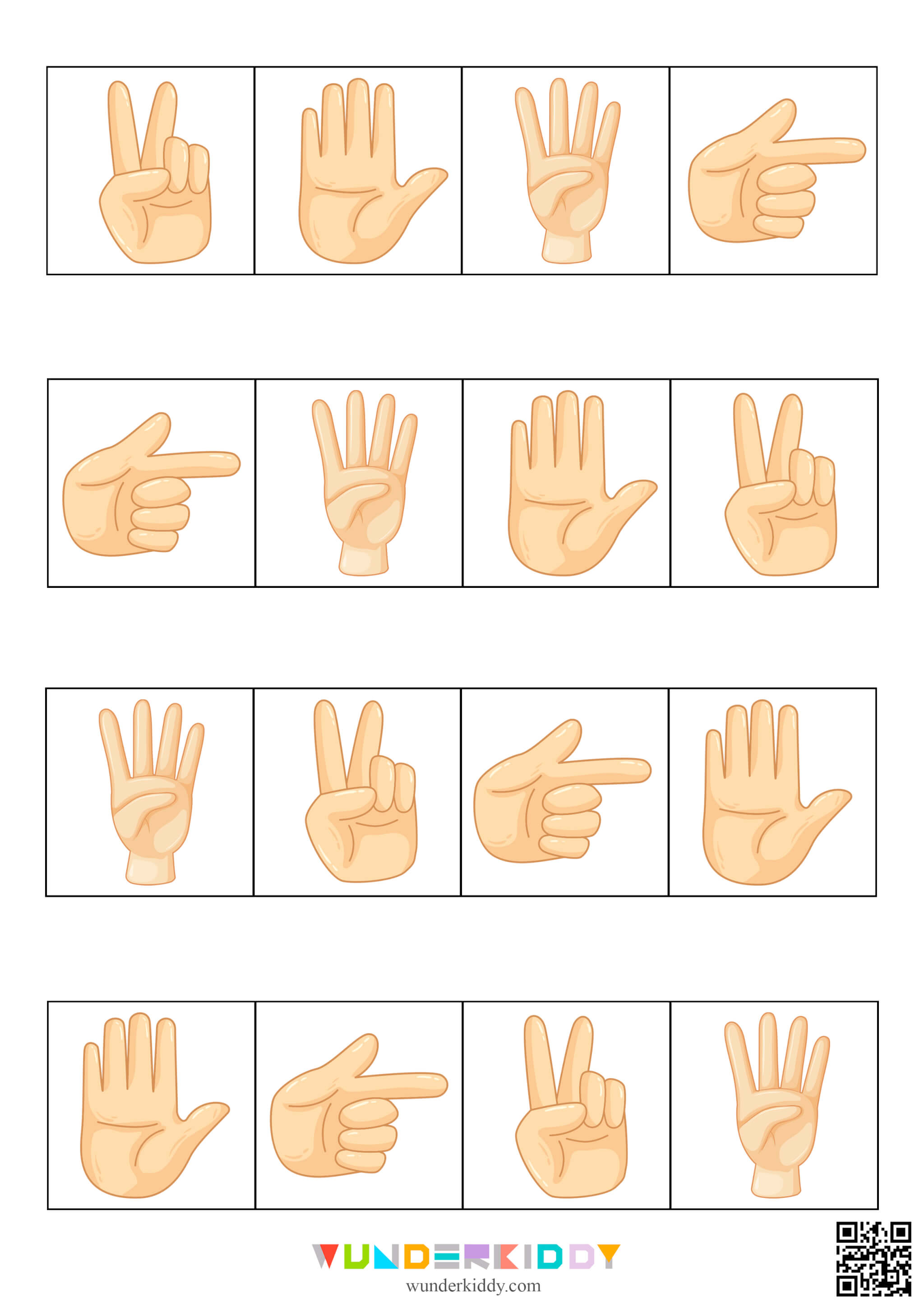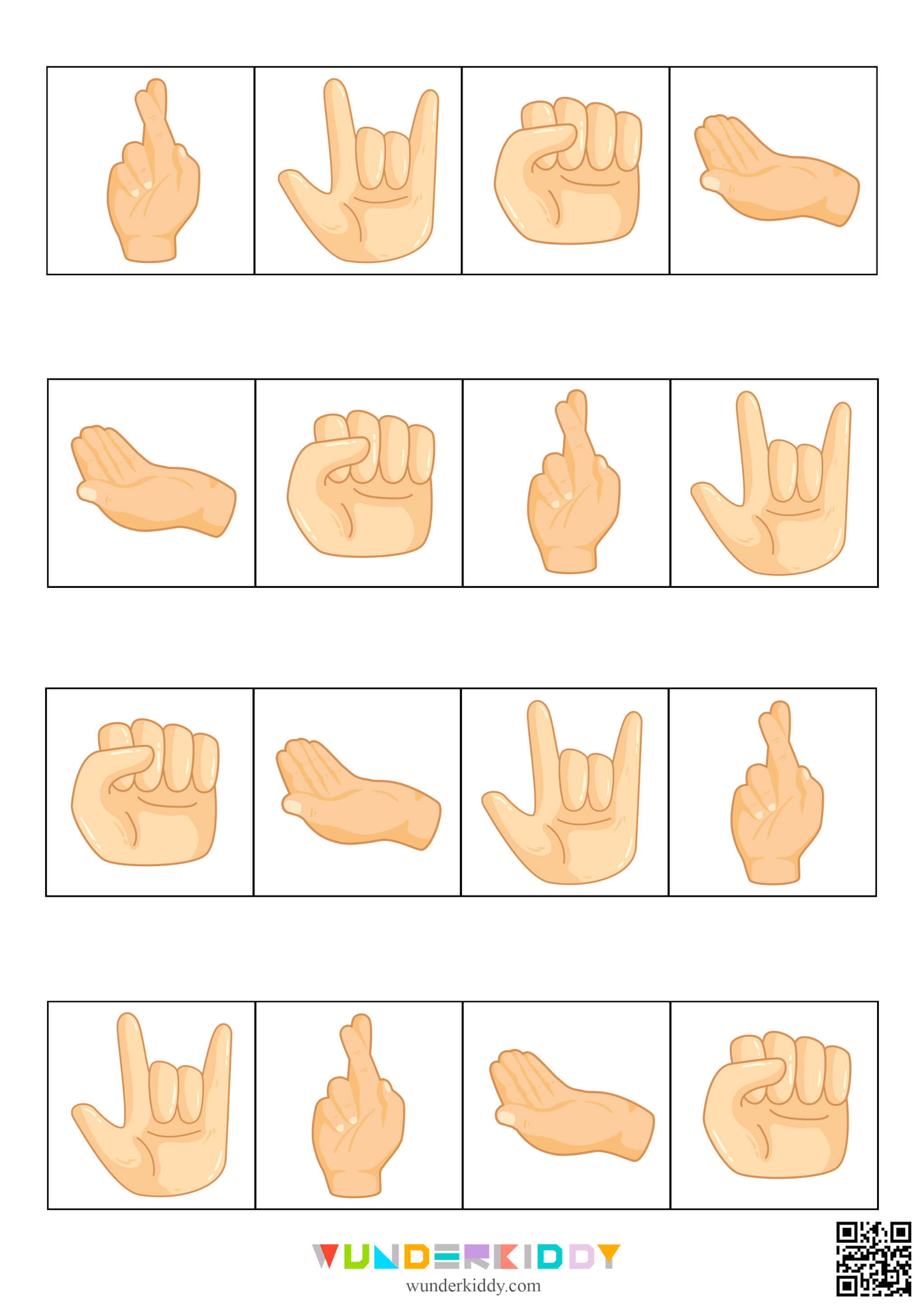 Fine motor coordination game Finger Gestures is aimed at children at preschool age and meant to improve memory, brain activity, fine motor skills, and psychomotor development. The task is to re-do gestures that are shown on the play cards.
Print free activity sheets and cut out the cards. There are several ways to play:
Put 4 cards for a left hand and 4 cards for a right hand in front of a child and ask to re-do gestures that are shown on the activity cards (left and right hands show different gestures at the same time). If it is too difficult, put 2 cards and increase cards number over time. Alternatively you can ask to re-do gestures with both hands synchronically.
Show cards one after another and tell, left or right hand. The task for a child is to re-do the gesture with the mentioned hand.
Show a child several cards, give him/her some seconds to memorize the gestures, then put cards face down and ask a child to re-do these gestures without cards.
You can find more printable physical activity tasks on WUNDERKIDDY, to play with your child.