PREMIUM ACCESS
to 3 000+ kindergarten worksheets
GET IT
X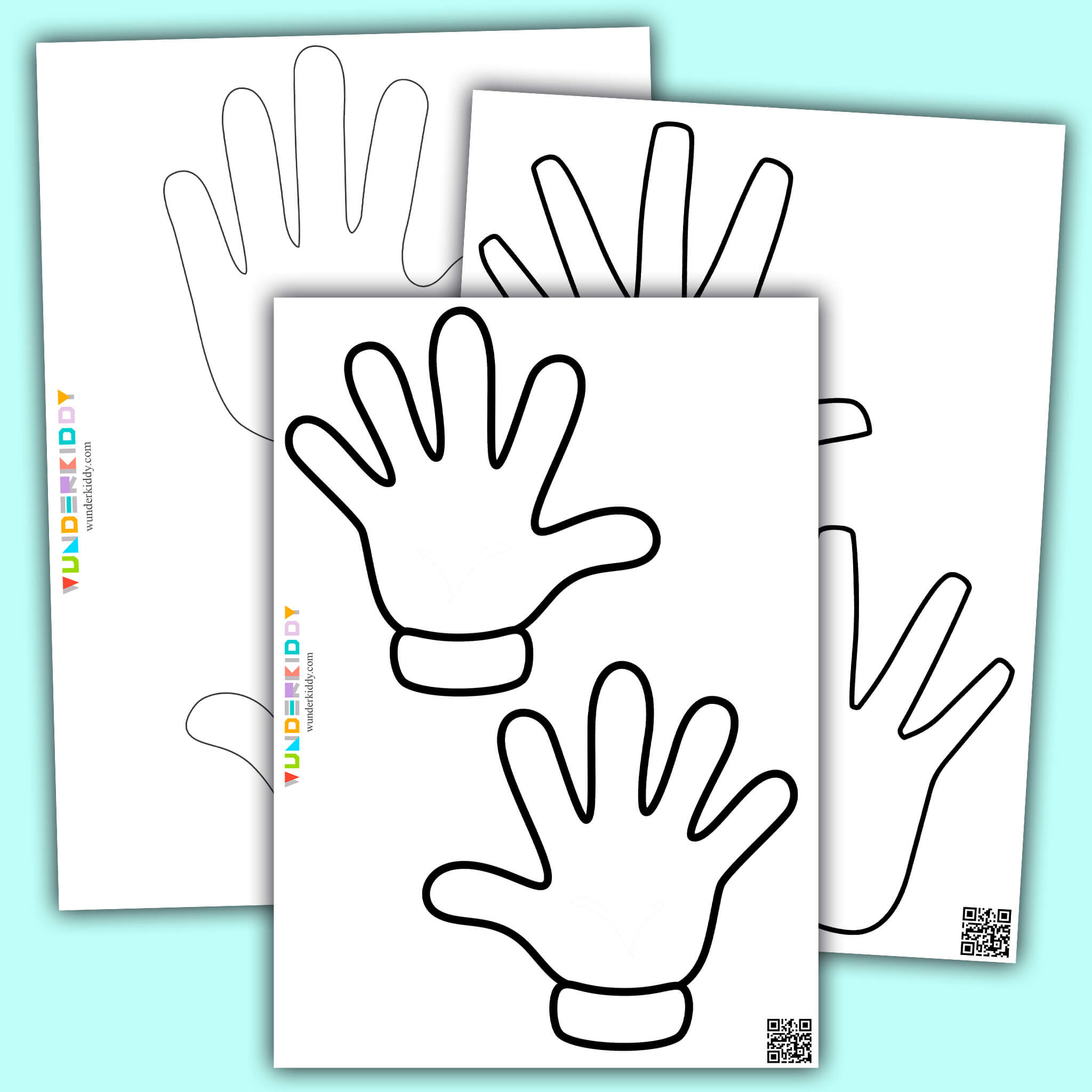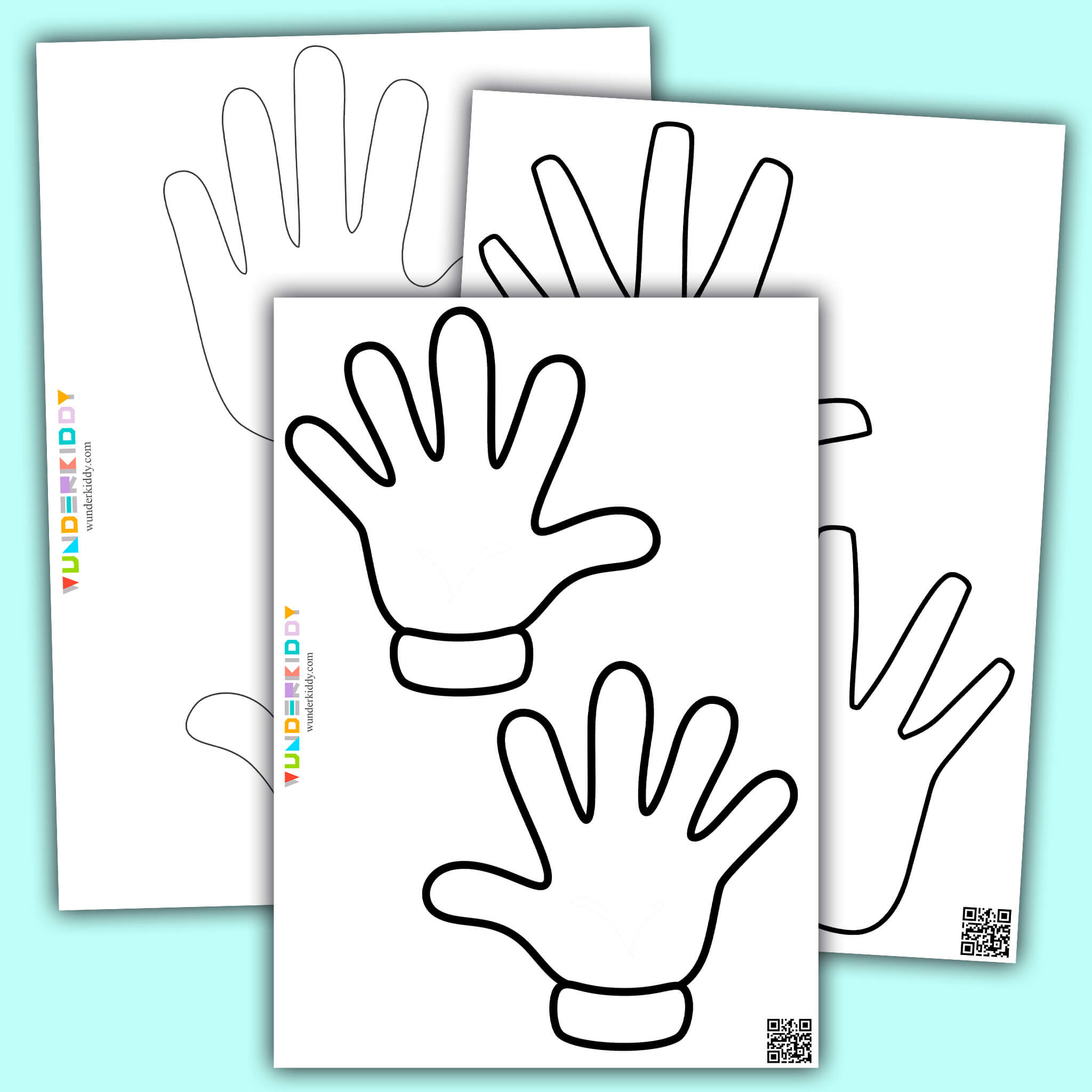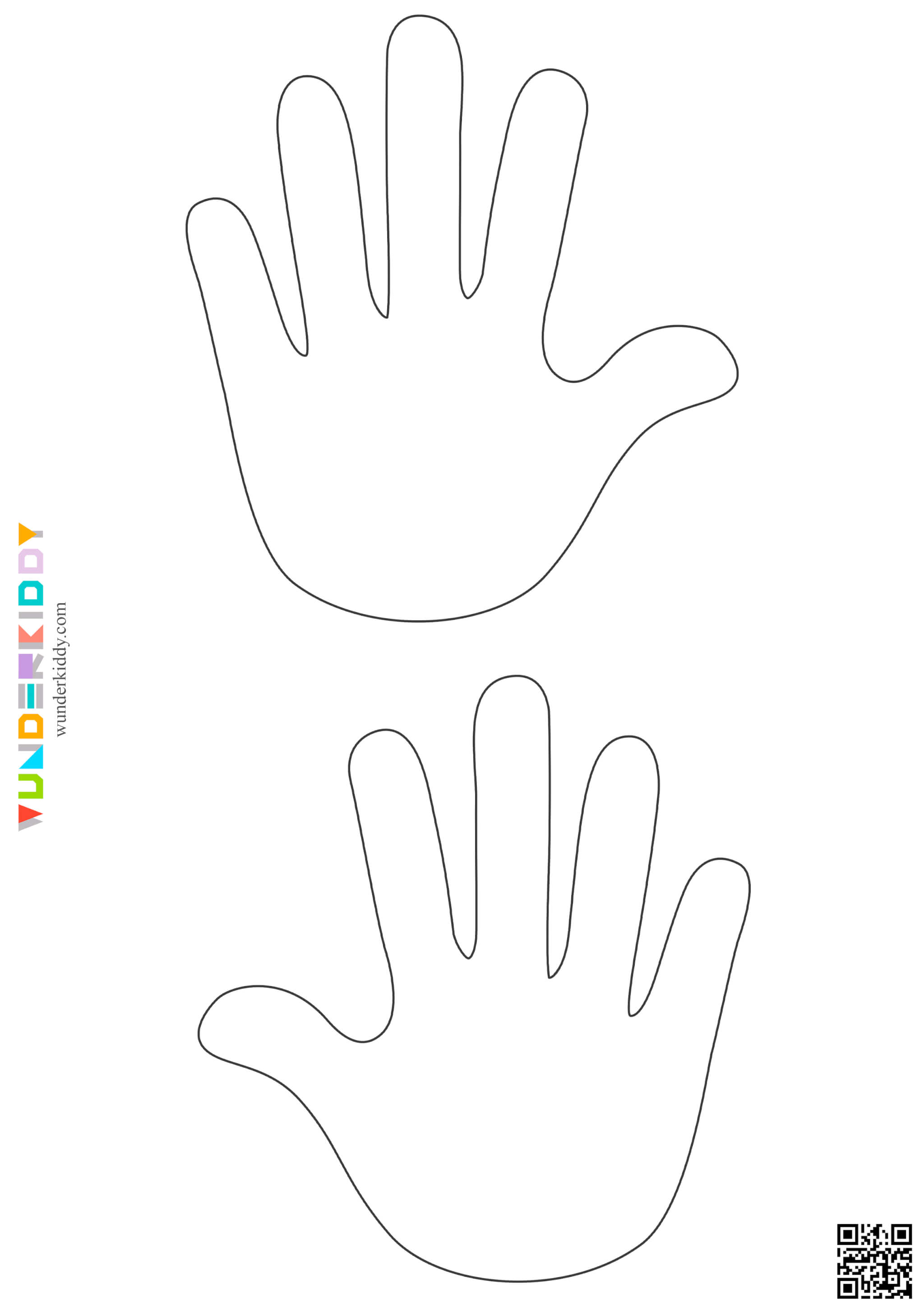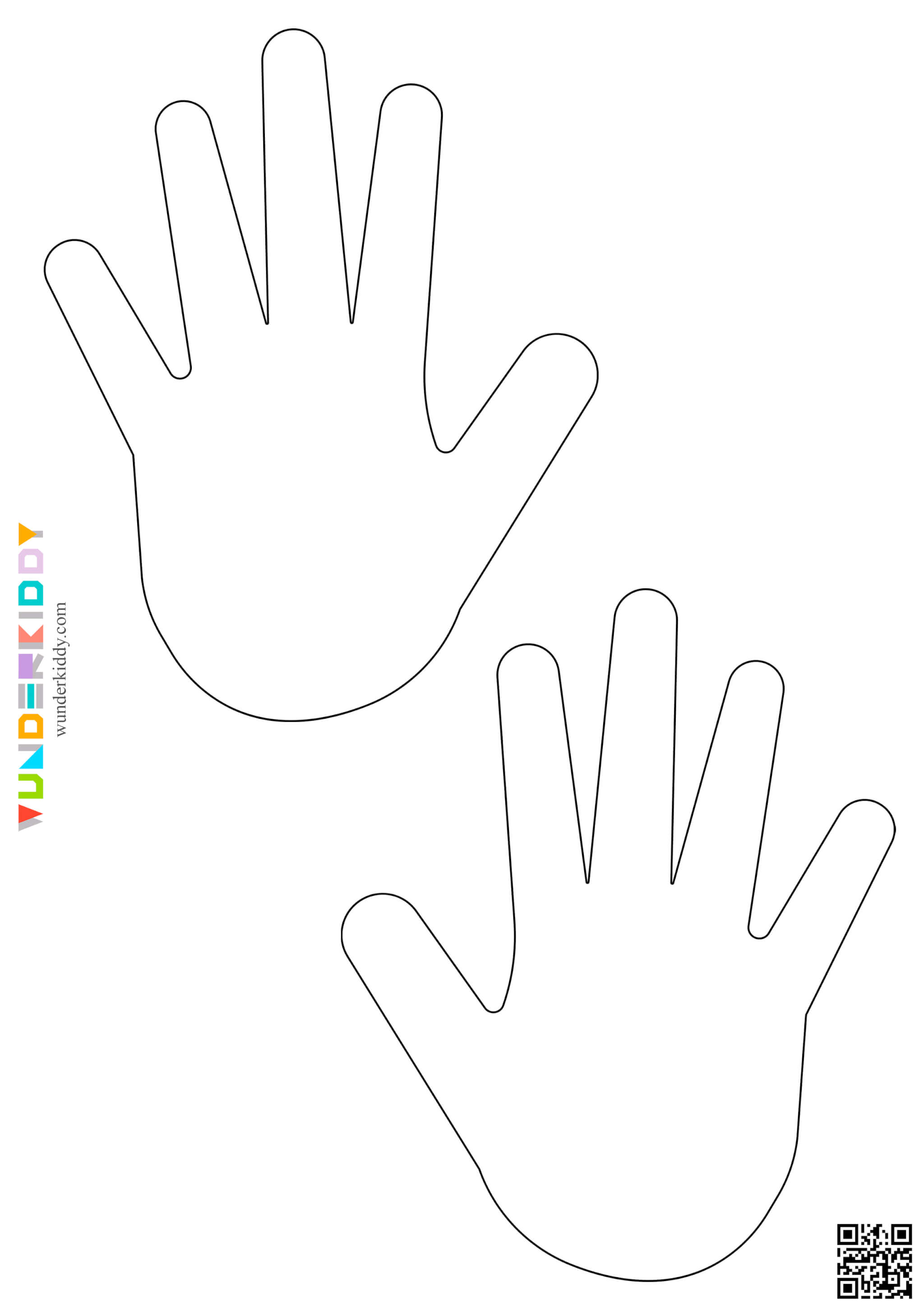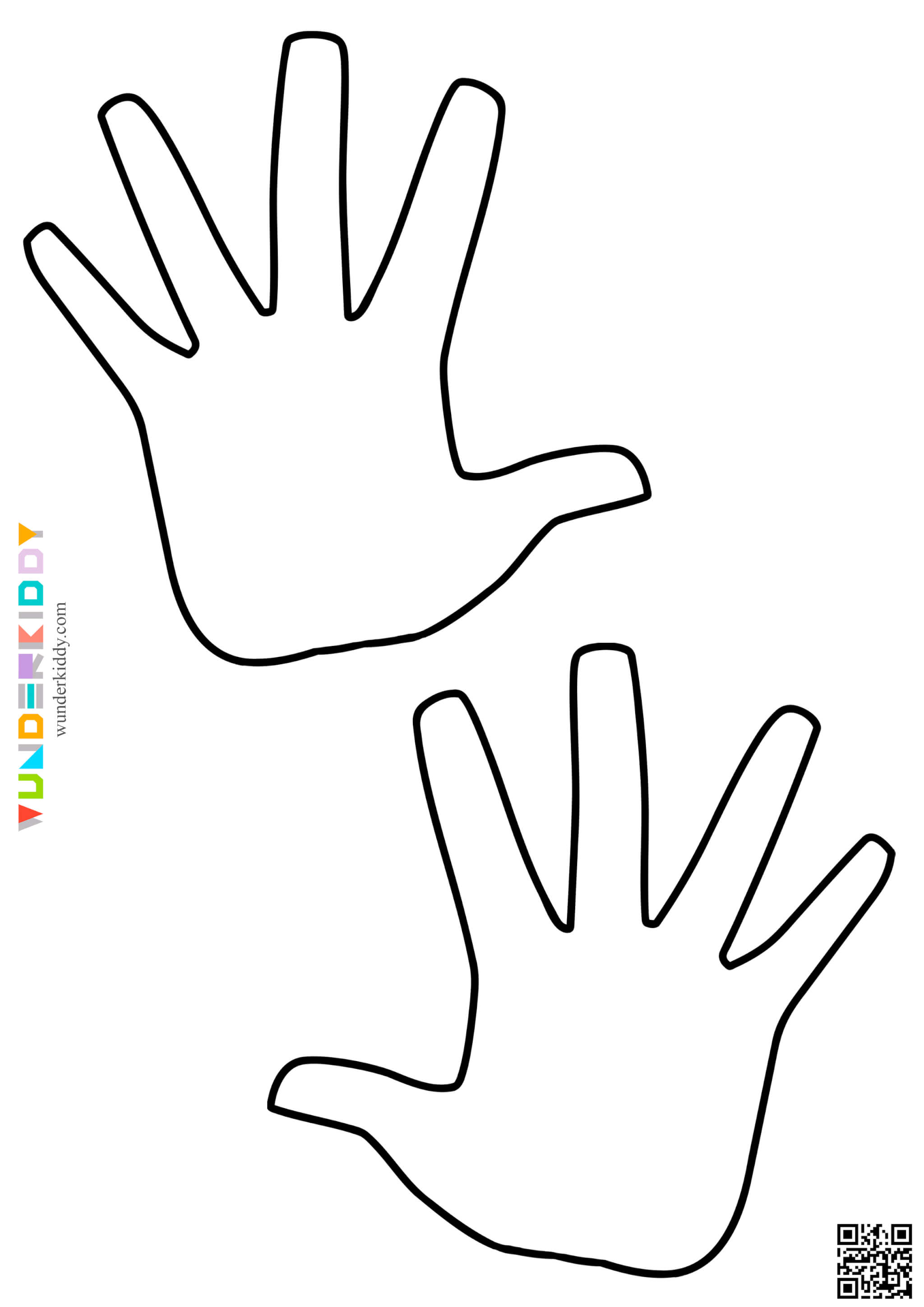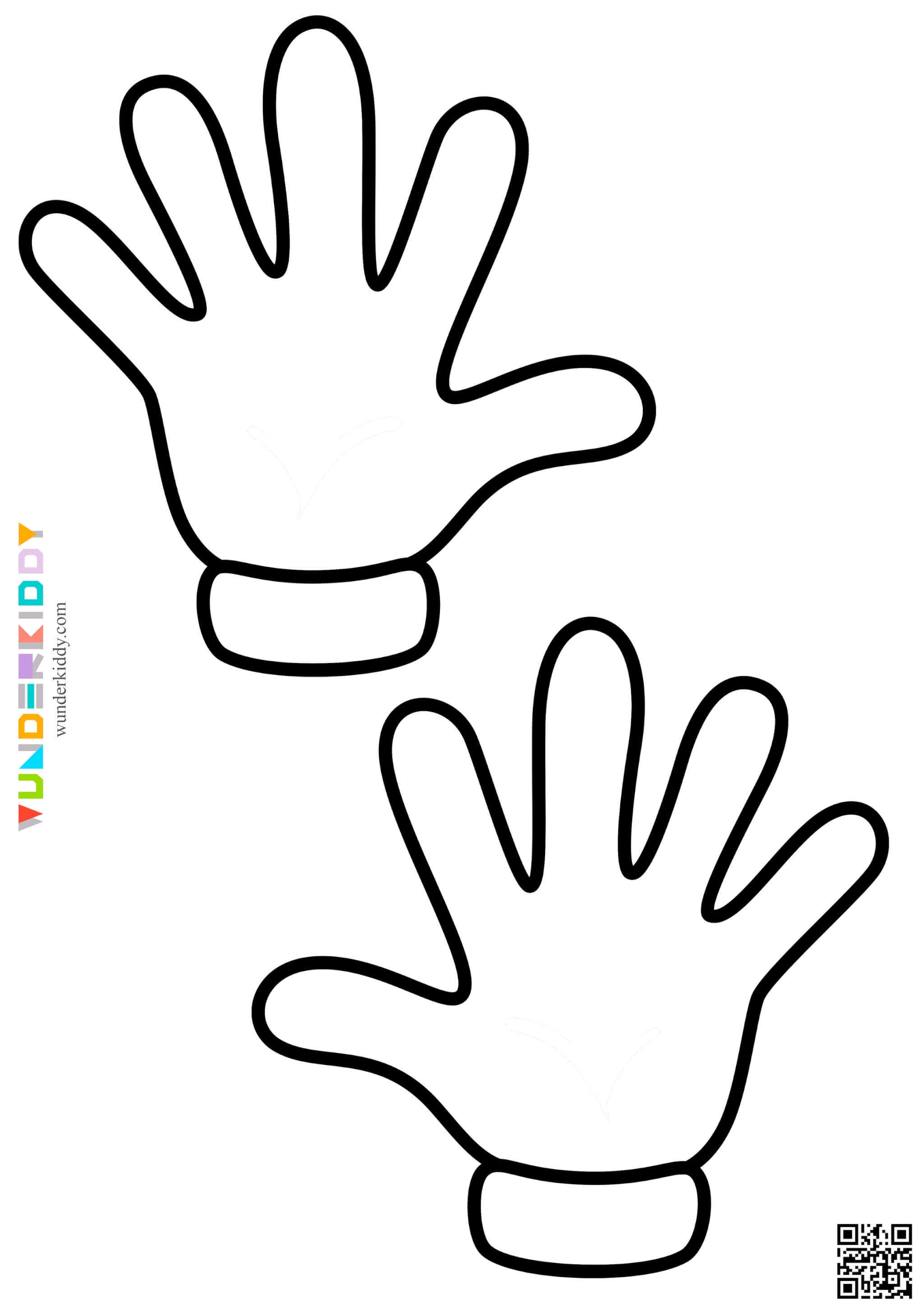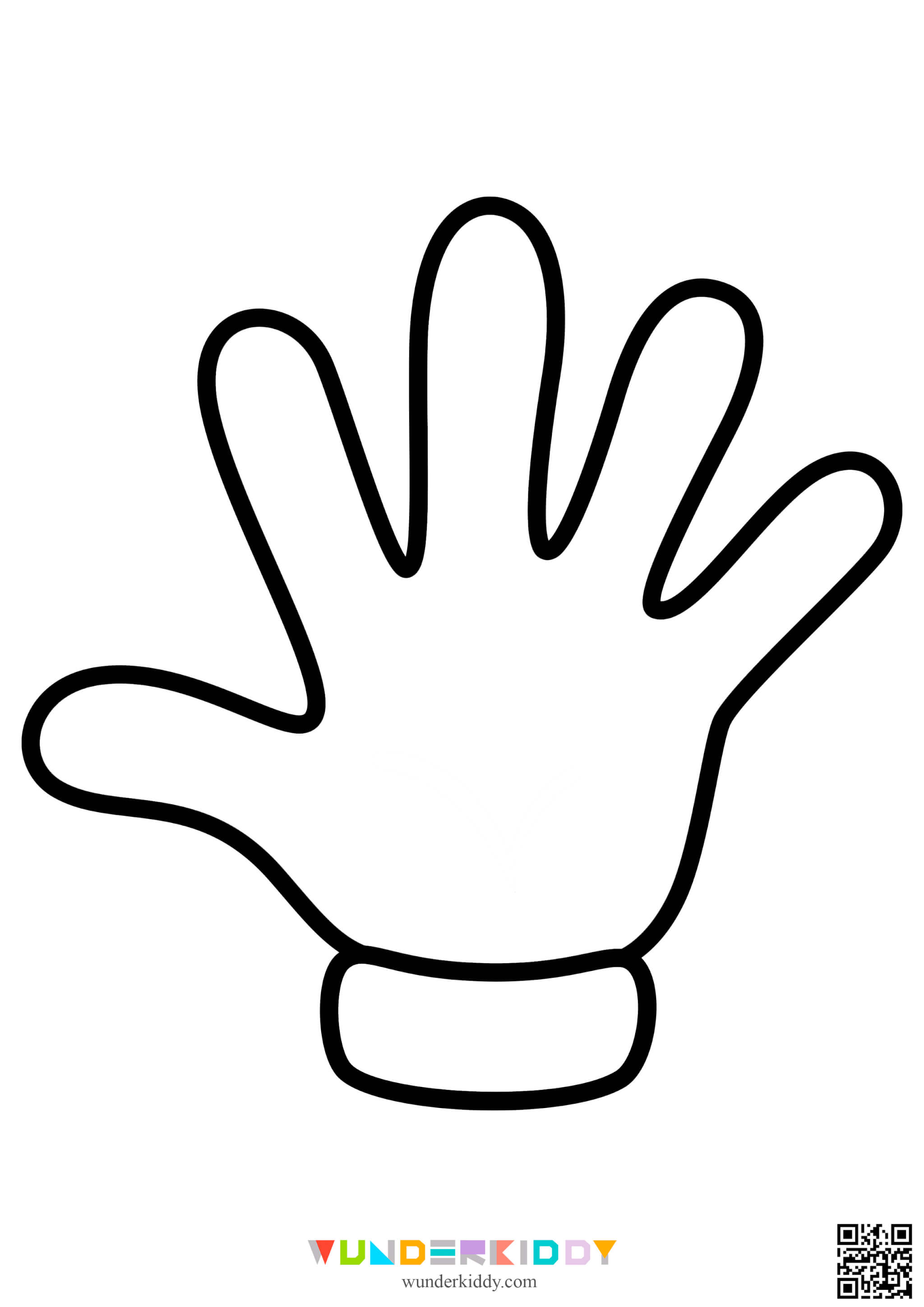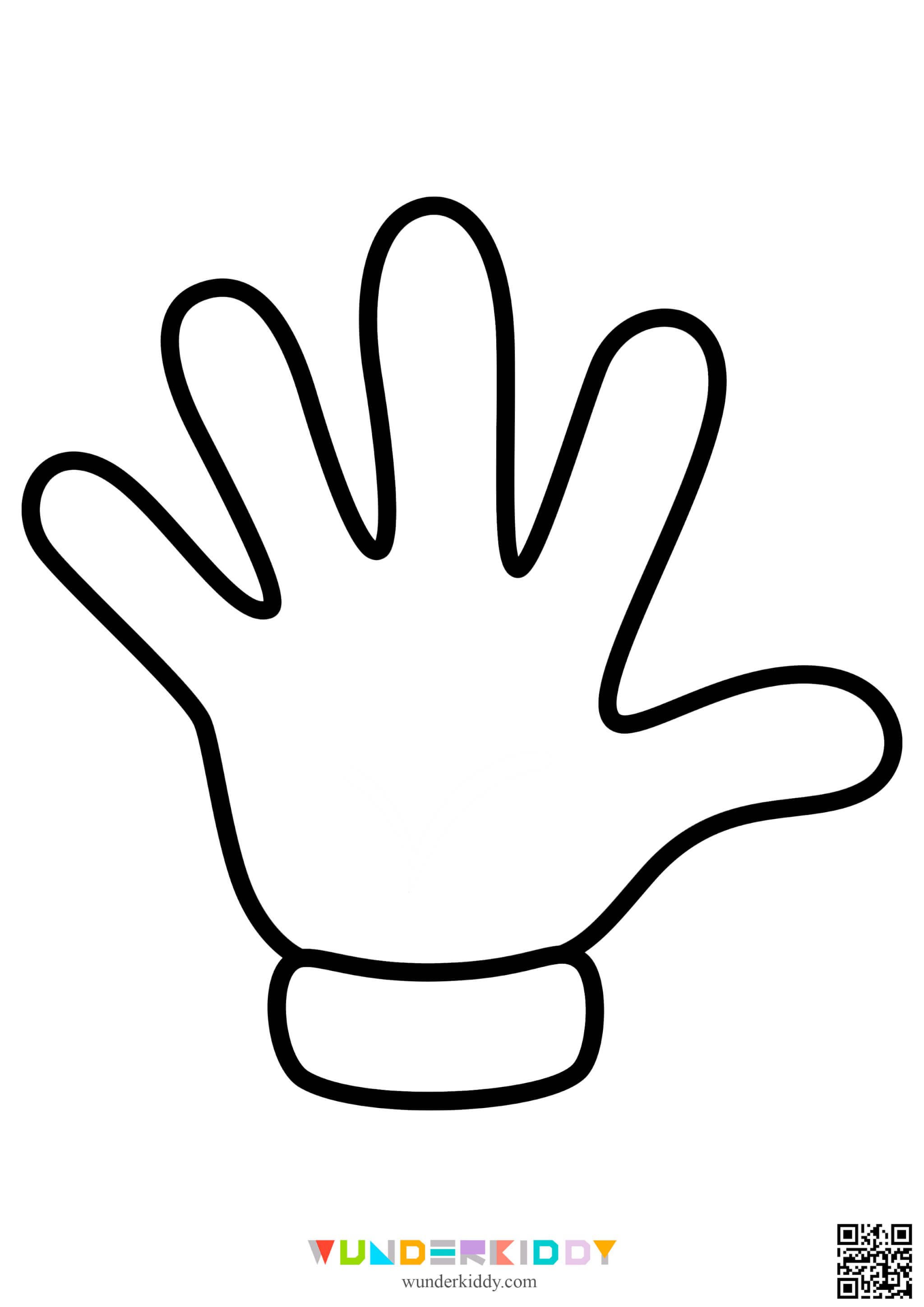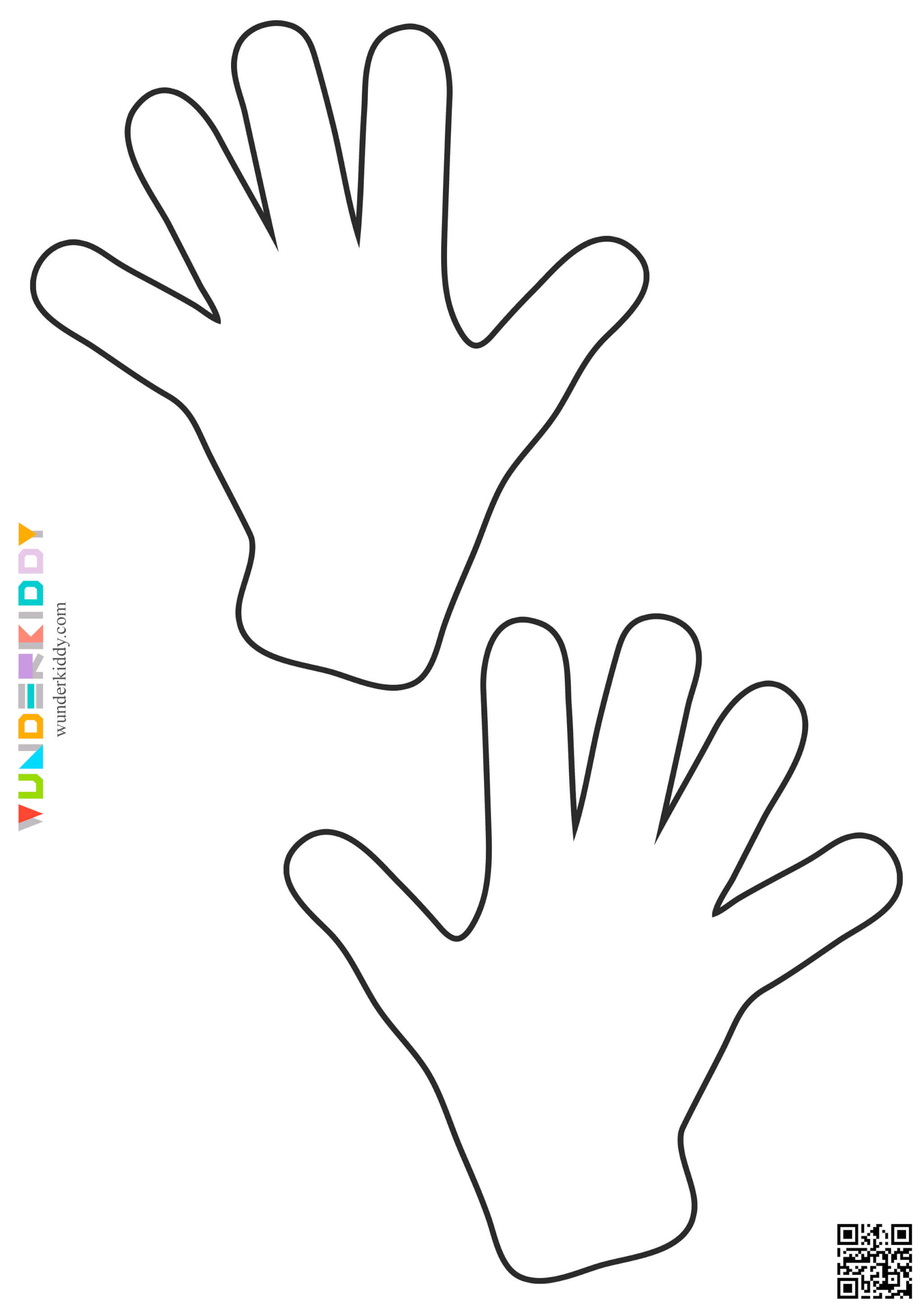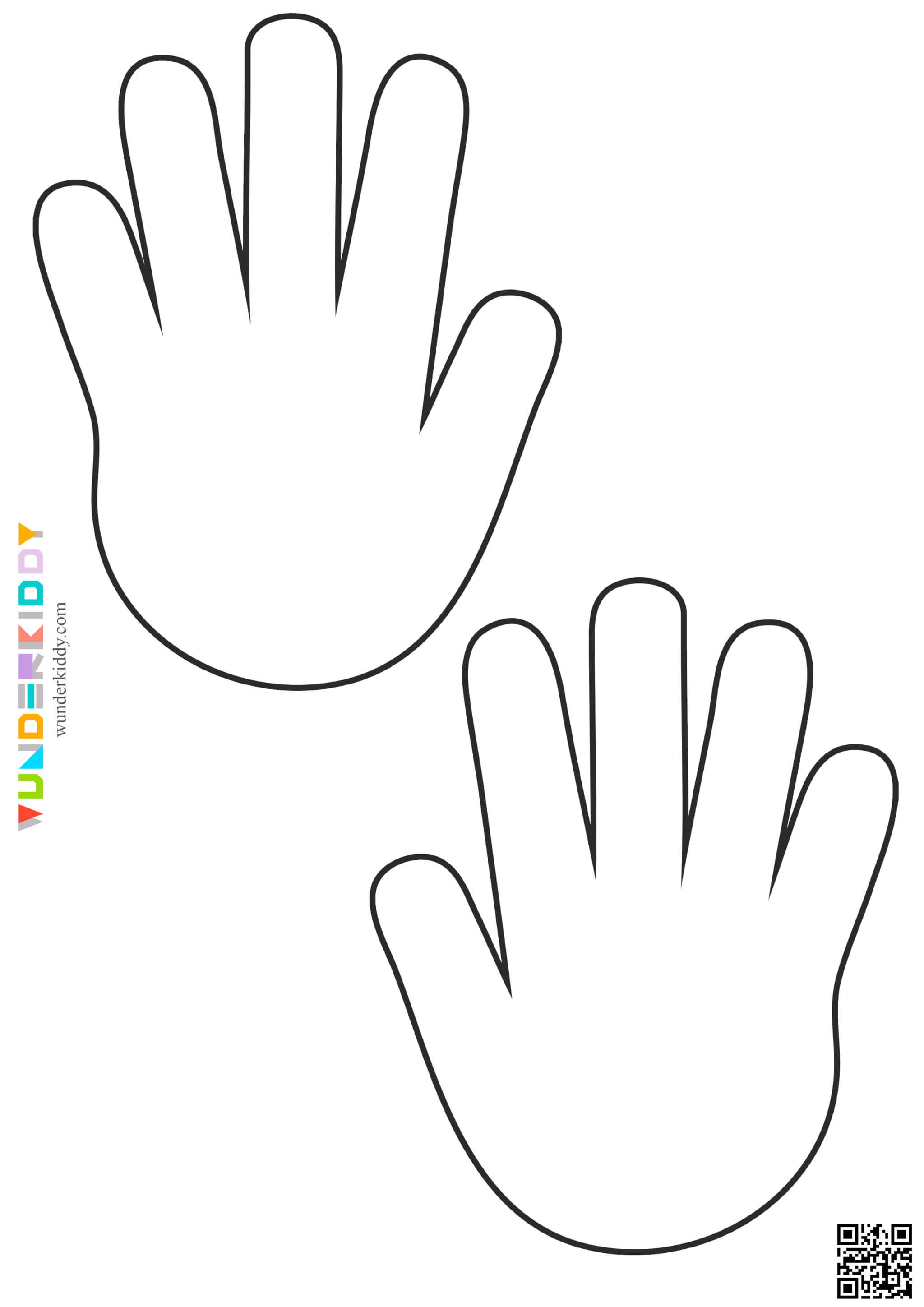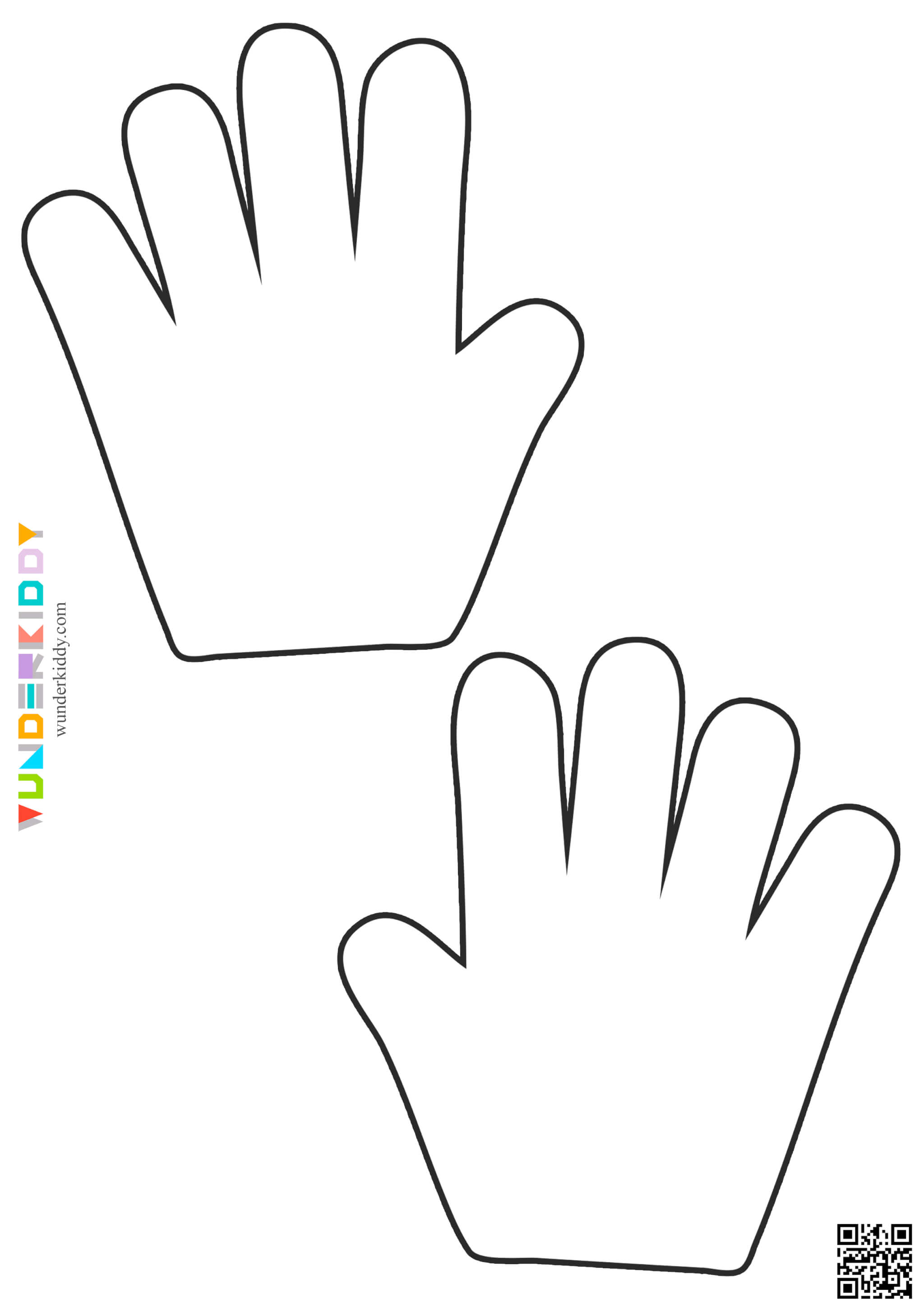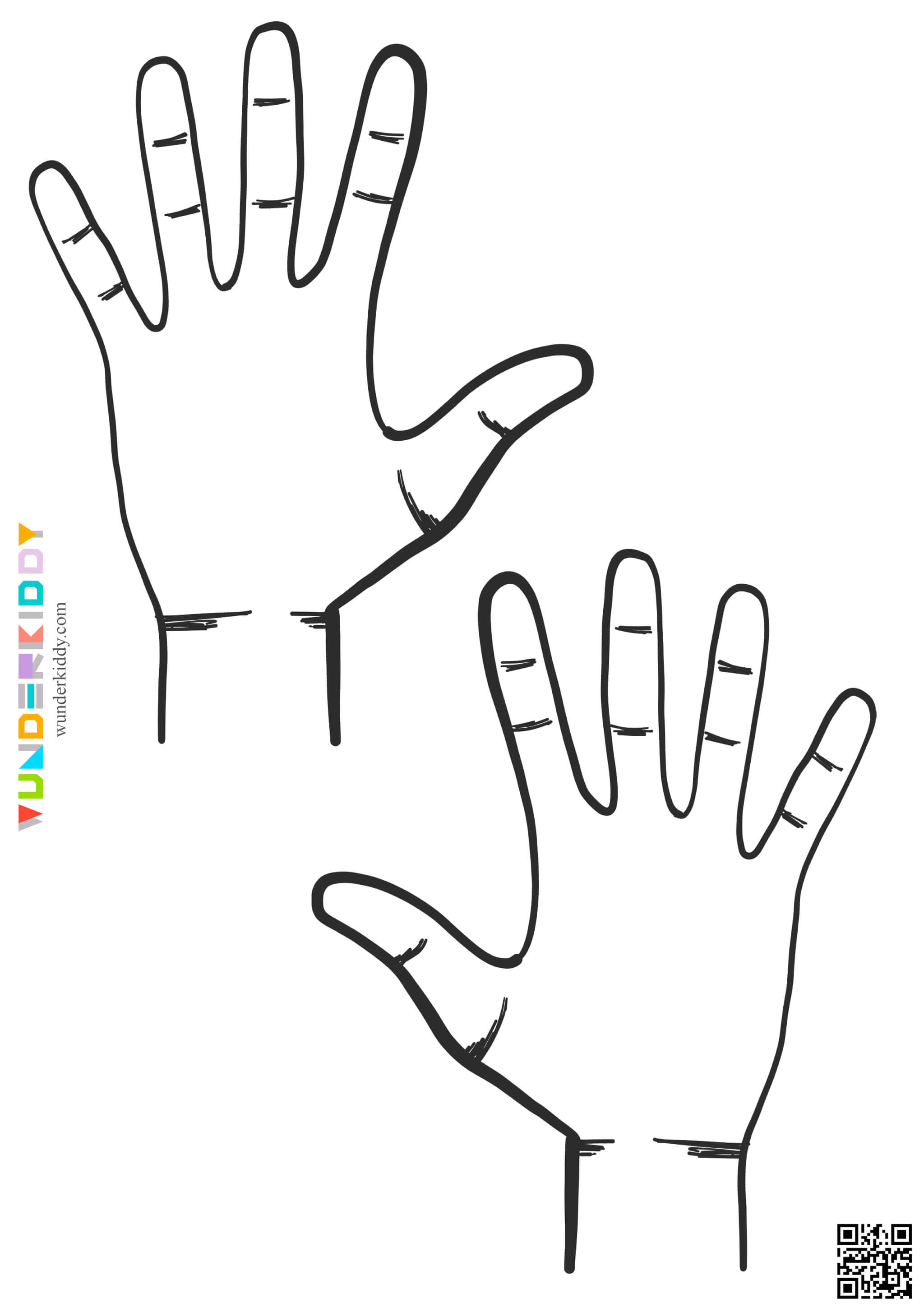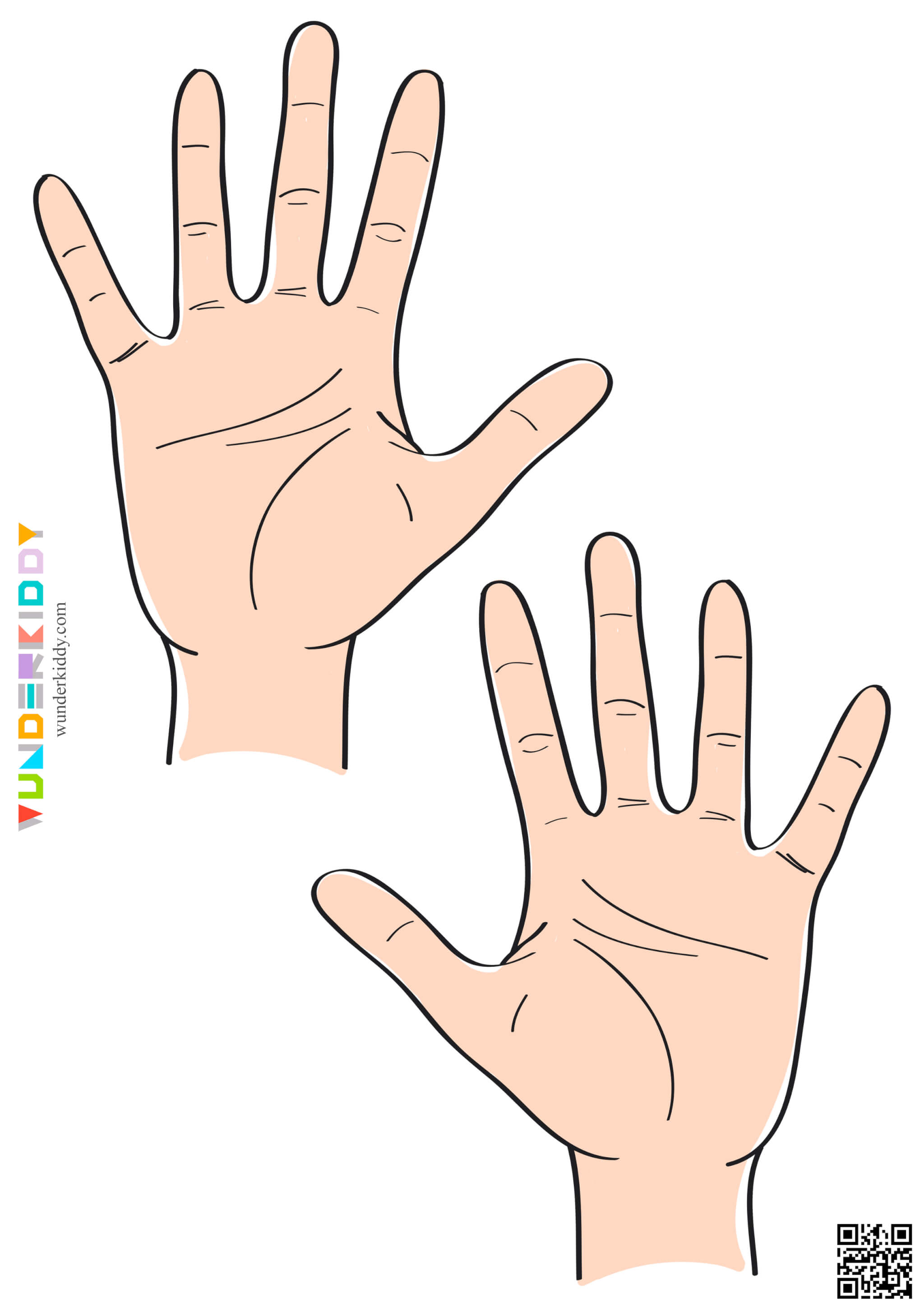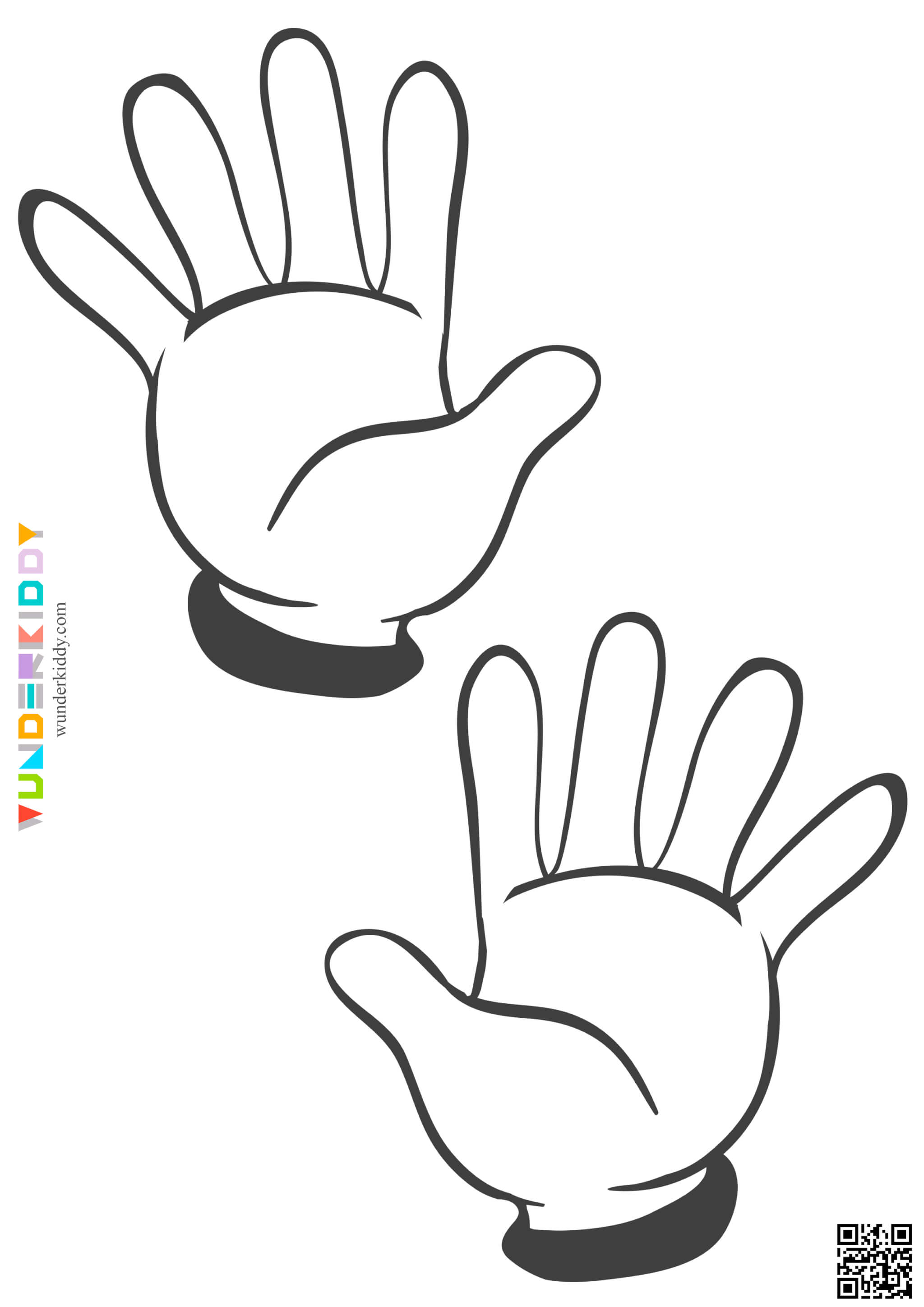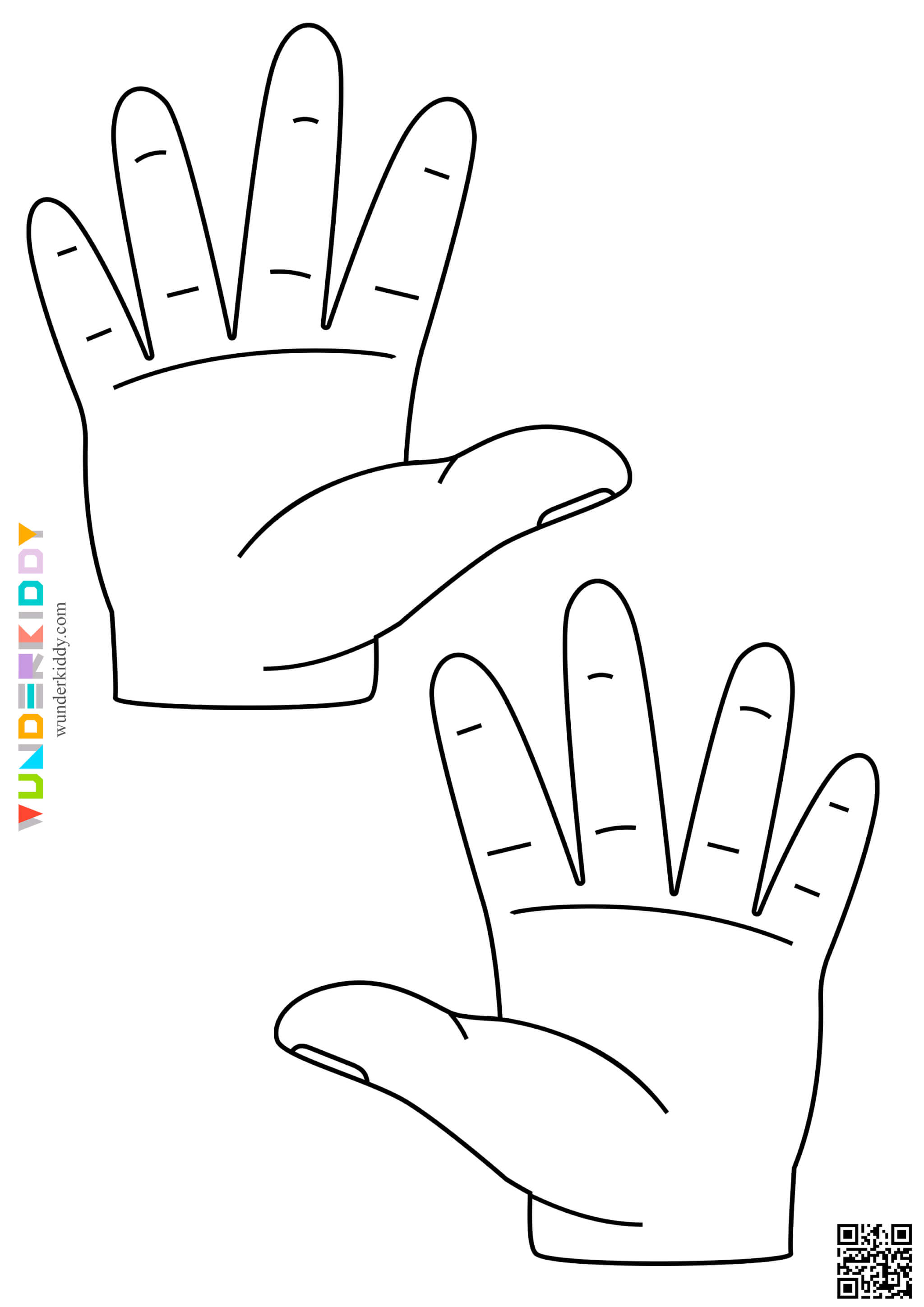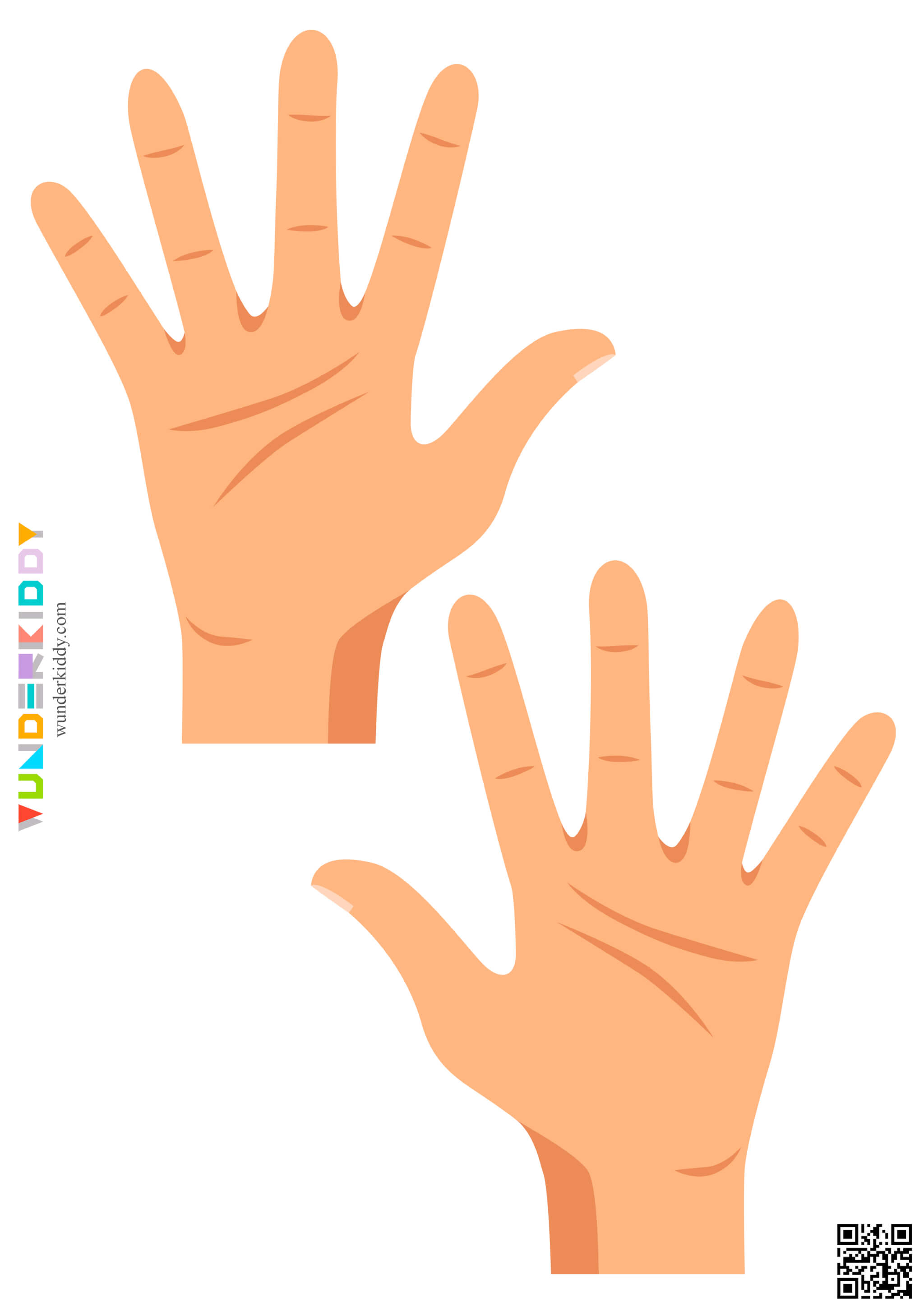 Printable templates of hands are very popular for kindergarten or home preschool activities. They can be used for various handicraft and creative works and is meant to develop fine motor skills, thinking and imagination of children.
Print free hand outlines and let your creativity go:
Use hand prints as the basis for a preschooler's drawing. The child can draw a face on the palm or add other elements to make an animal, tree, or bush from the hand pattern.
The hand palm templates will help you create seasonal crafts with your kid. Use crayons and embellishments to bring your creative ideas to life.
Printable hands can be used to make a greeting card for parents or friends. Print out the template of the left or right hand, cut out and invite your child to draw something on the palm template. If needed, help your child write some greetings on the card.
Hands outlines have a simple shape and suit well for the first experience with scissors.
Conduct active games using palm templates to develop children's physical skills. Using hand outlines, invent simple exercises that allow children to run, jump, and play sport in a play form.
The templates of hands can be used to decorate nursery or kindergarten rooms.
Use palm templates to improve speaking and reading skills of children. Cit out and laminate hands outlines, then with a felt-pen write words or letters on the hands and ask your child to build sentences or words. In the same way can be organized math games.