PREMIUM ACCESS
to 3 400+ kindergarten worksheets
GET IT
X
Finger Counting Math Flashcards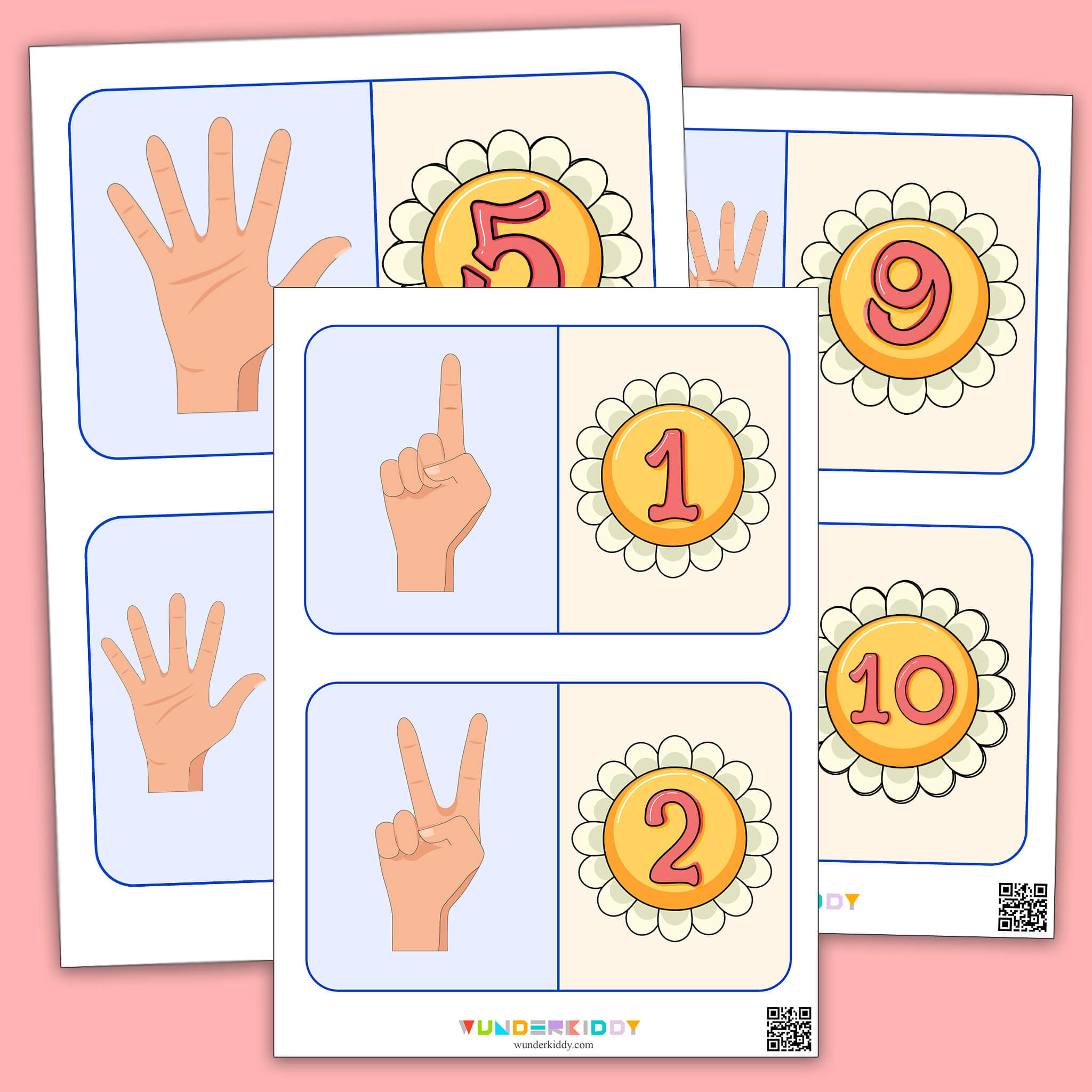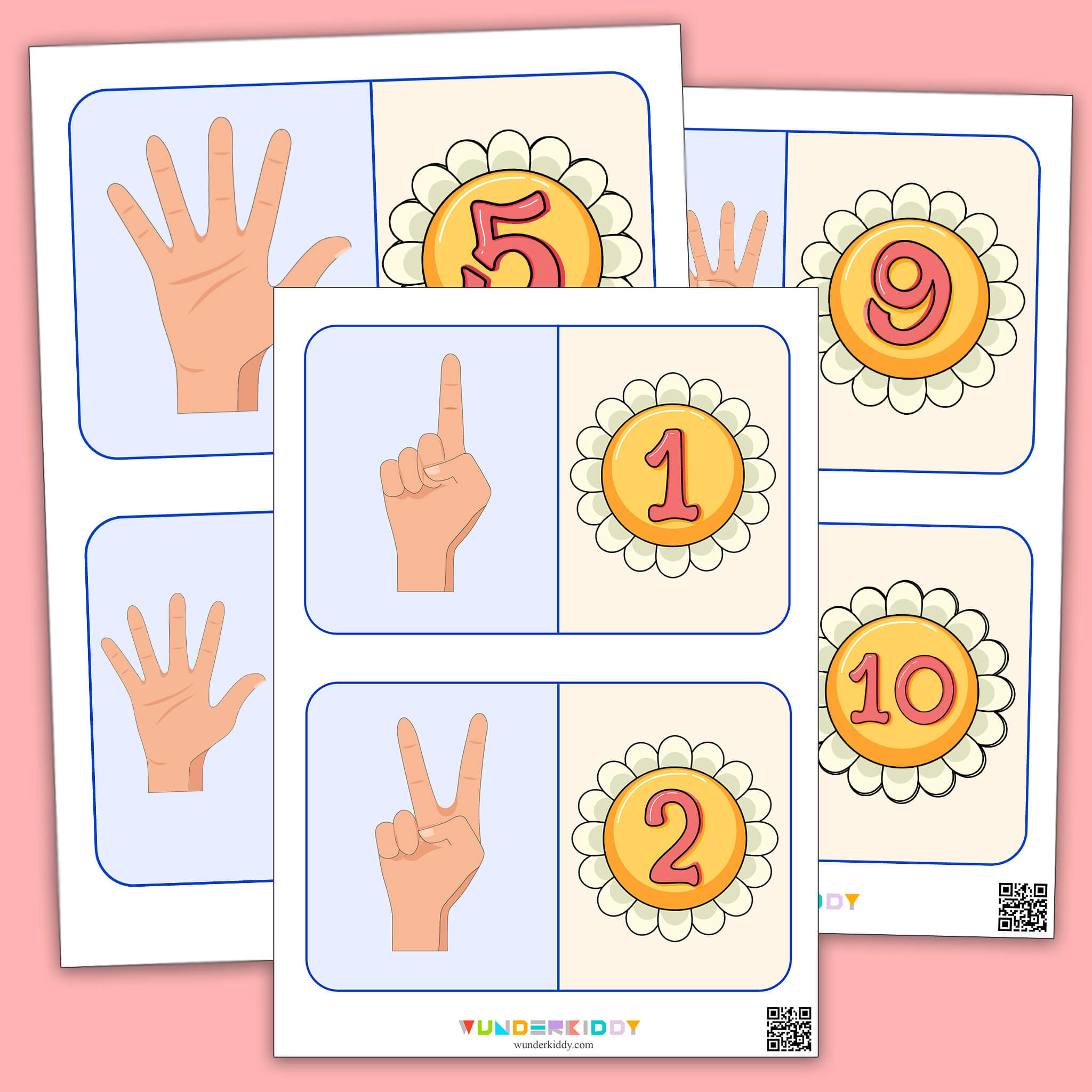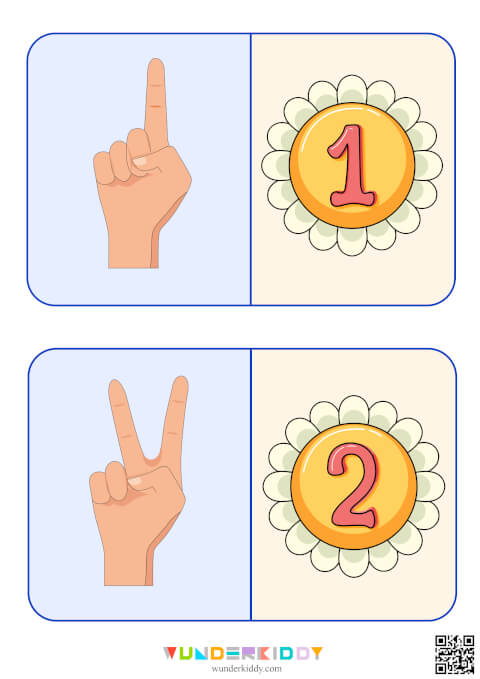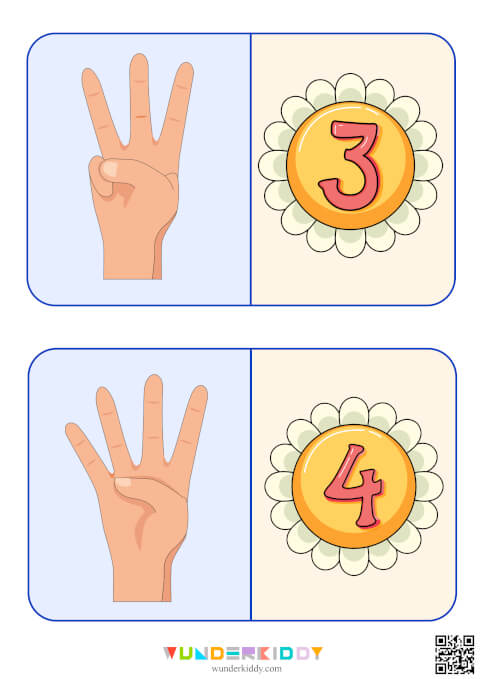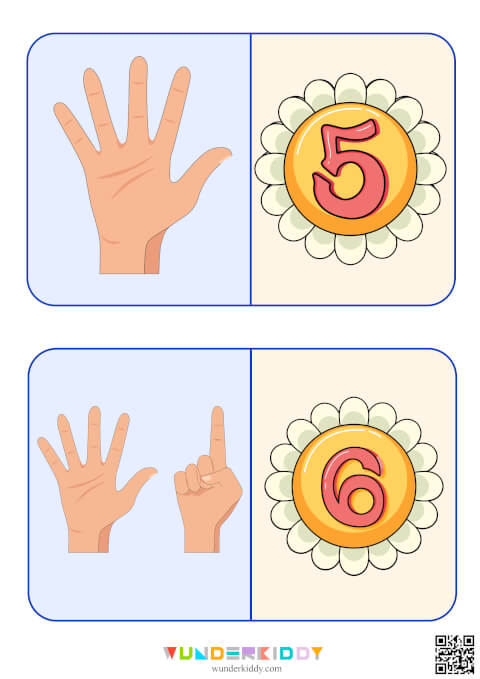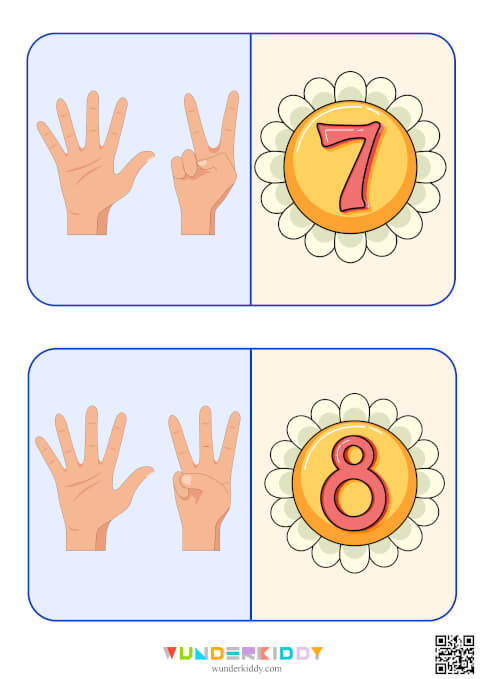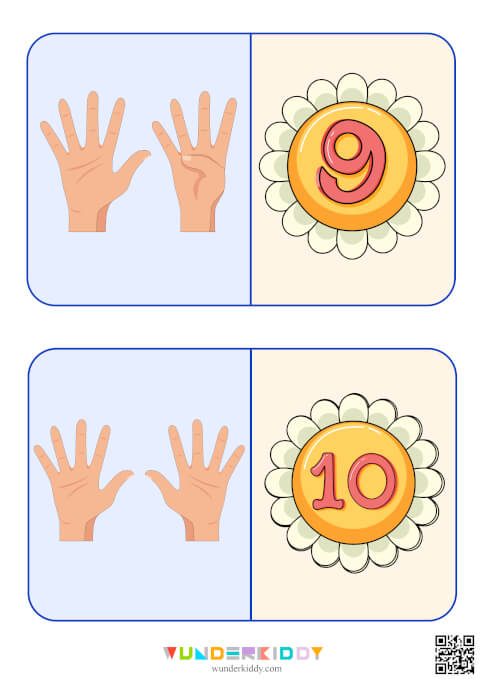 Learning cards for children Finger Counting are useful for mastering the skill of counting up to 10 and developing fine motor skills. During the lesson the child will be able to understand by example what quantity each number stands for.
You can print the cards for free and start learning math. First, cut out the cards and divide them into two parts. You can use this kindergarten activity in several ways:
Shuffle all halves of the cards and ask the preschooler to count the fingers and put the correct pairs together.
You show the number and your toddler shows the required number of fingers on the hands. For older preschoolers, you can also add a time interval to complete the task.