PREMIUM ACCESS
to 3 500+ kindergarten worksheets
GET IT
X
Profession Shadow Matching Activity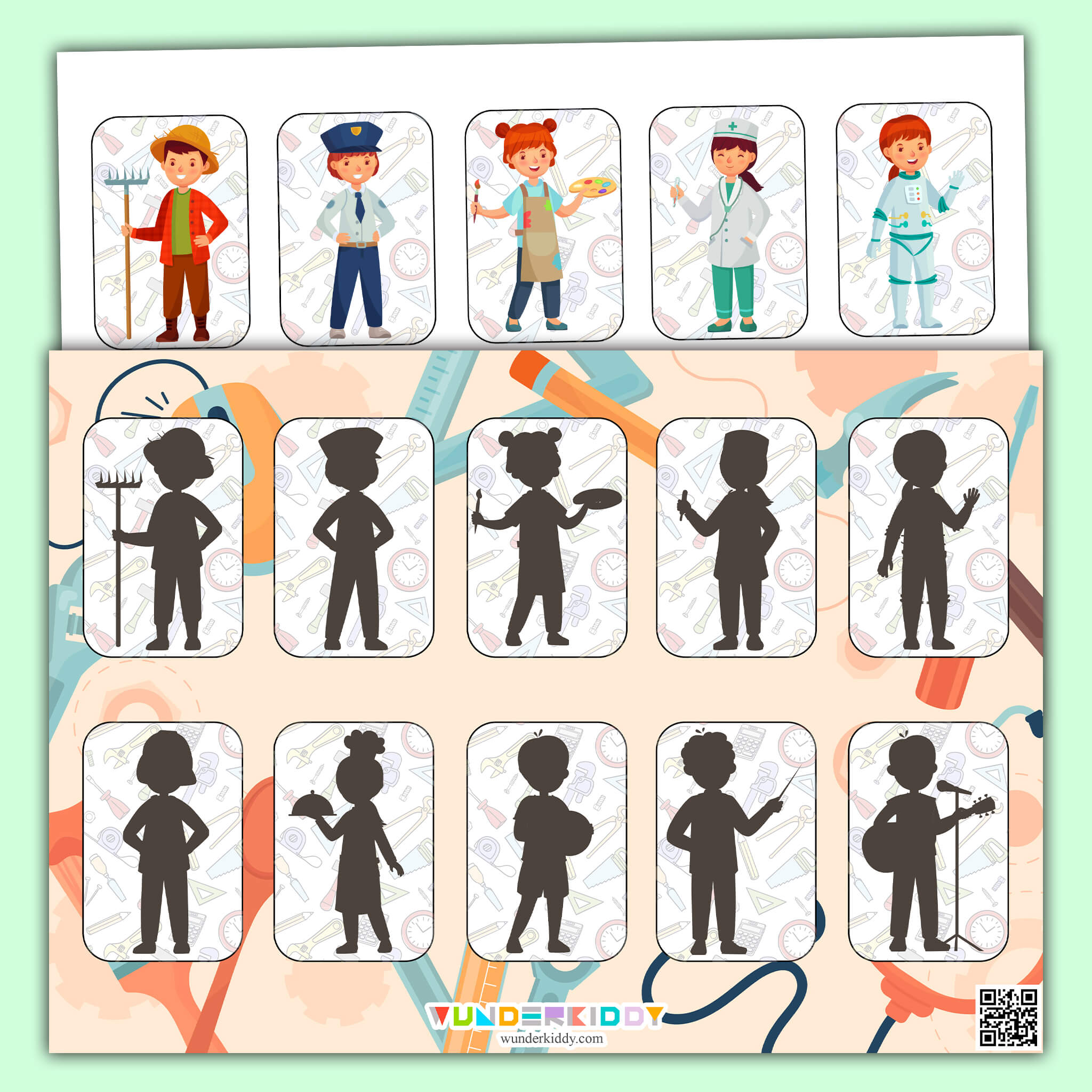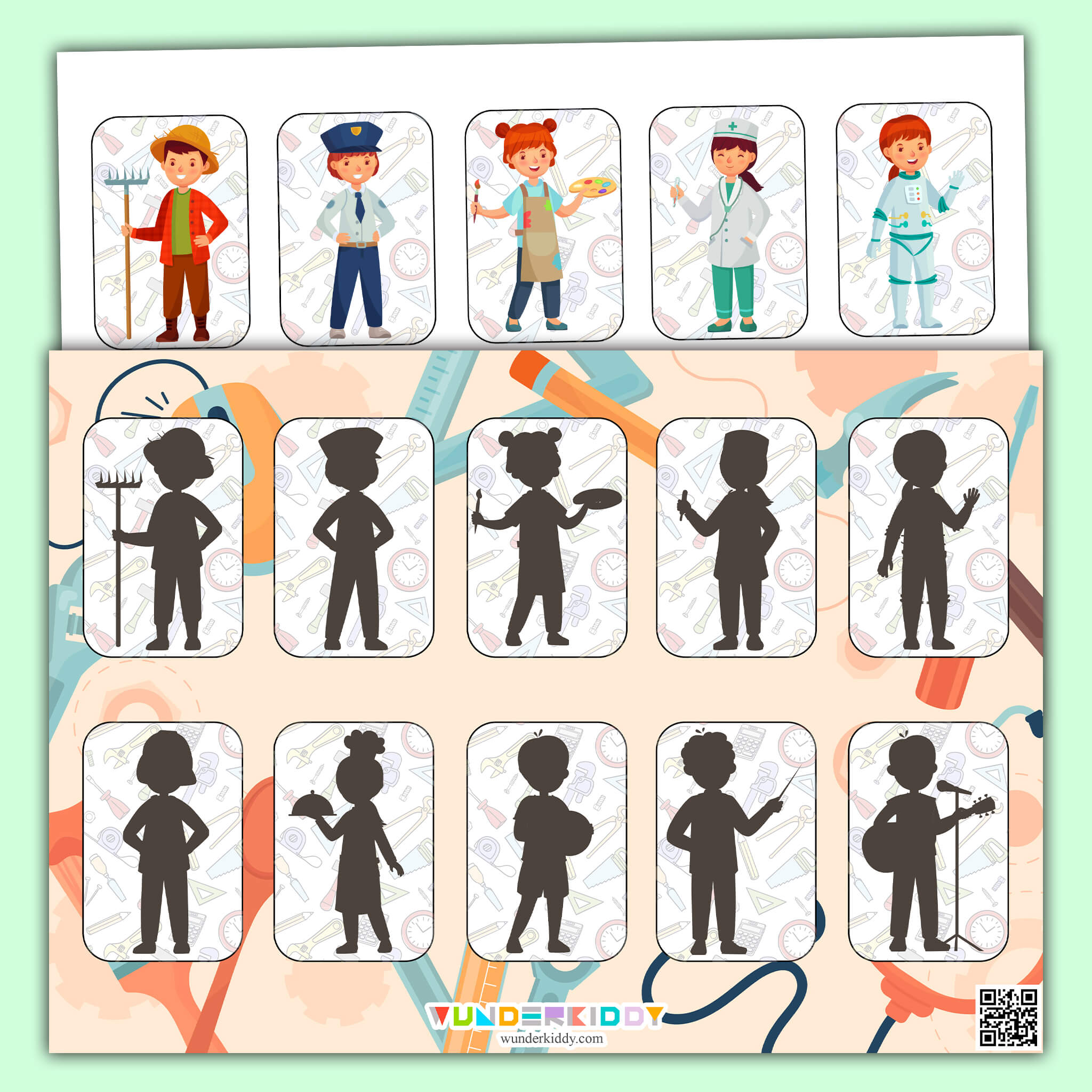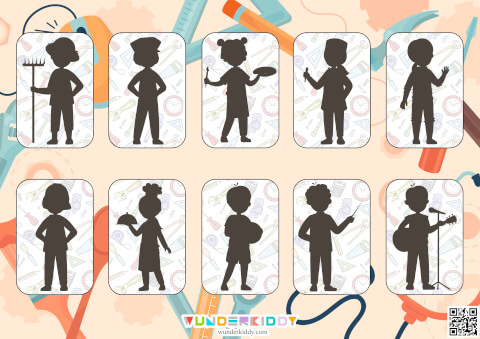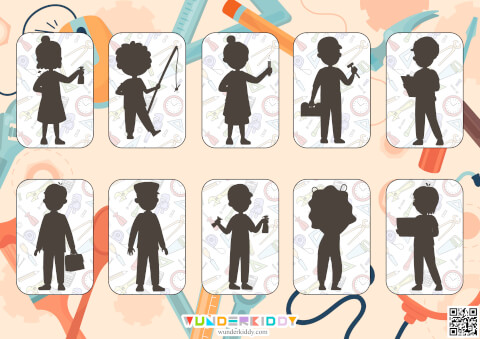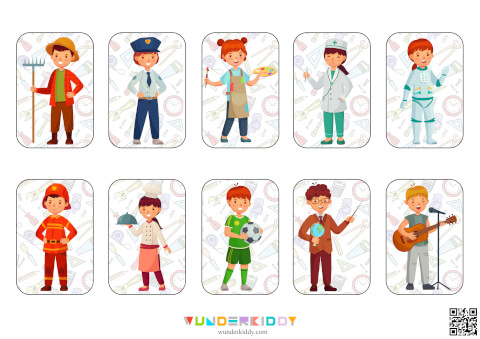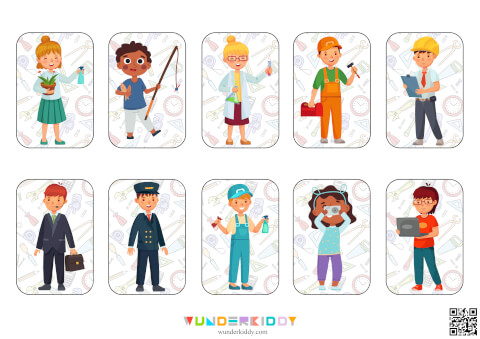 Matching Activity Profession is a developing game for preschoolers. It is to get children acquainted with popular jobs and professions. It develops attention, logical thinking and vocabulary. The task is to find matching pairs of people and their shadows. They all have their job tools and equipment with them.
Print activity sheets for children, cut out cards with colored figures and mix them. Then ask a child to examine gray silhouettes and find a matching colored figure for each of them. After the task is completed, ask a child to tell what professions there are here and to give briefly their job descriptions.
While playing, you can discuss
what professions your child likes the most;
what jobs are the most important and what features they have;
what does he/she want to be when he/she grows up.
Such discussions improve speaking skills and develop vocabulary of a child.