PREMIUM ACCESS
to 3 100+ kindergarten worksheets
GET IT
X
Activity Sheet What Do They Use?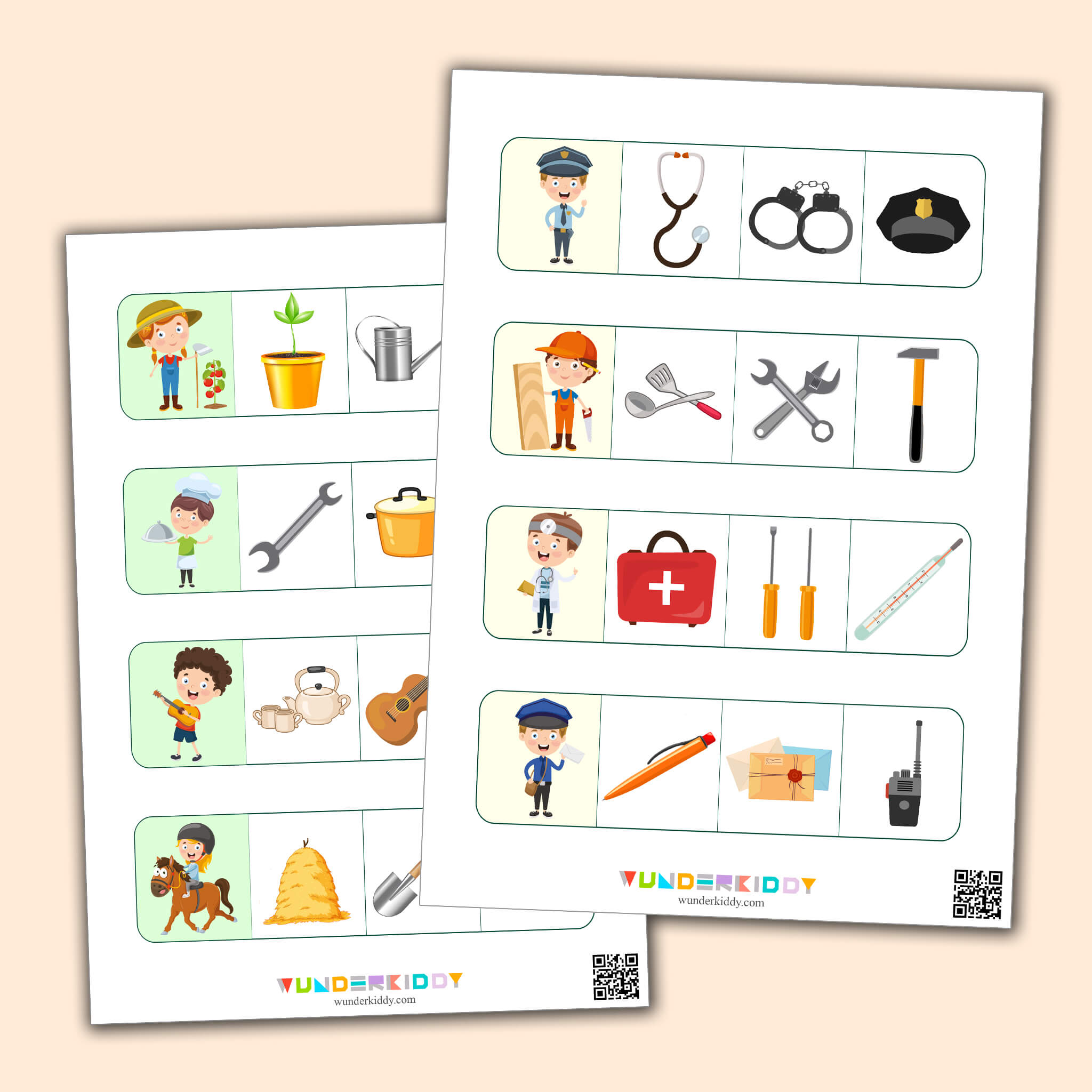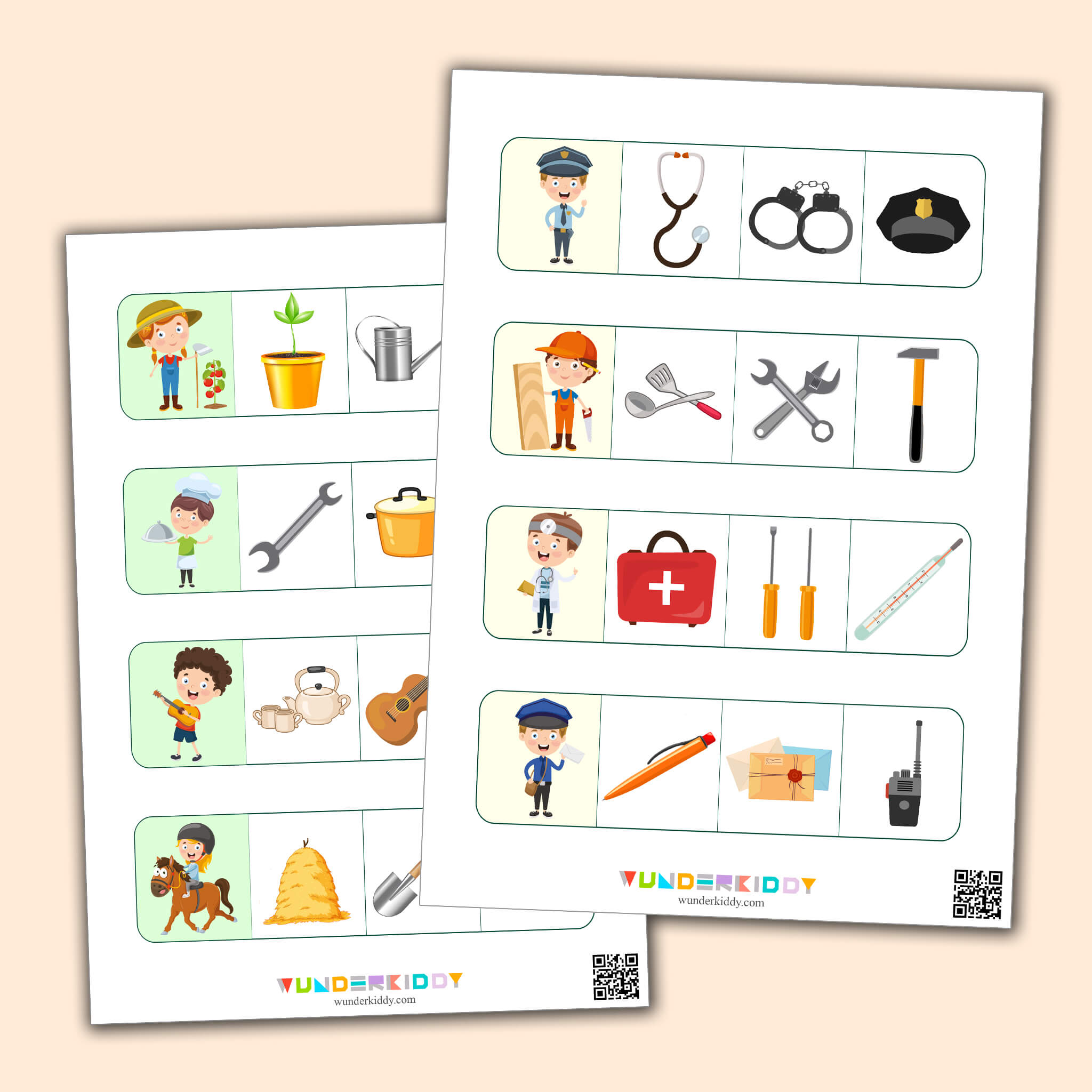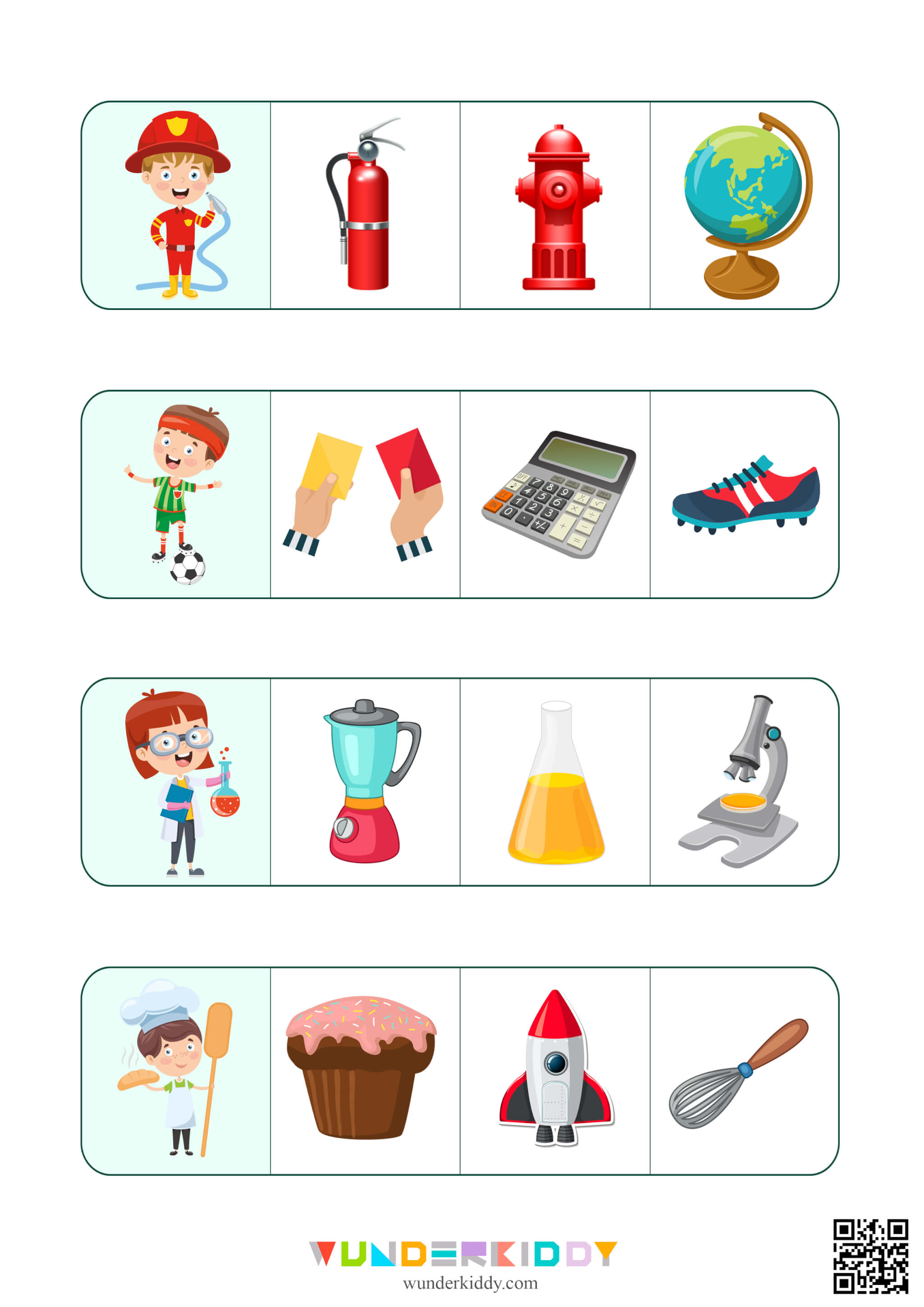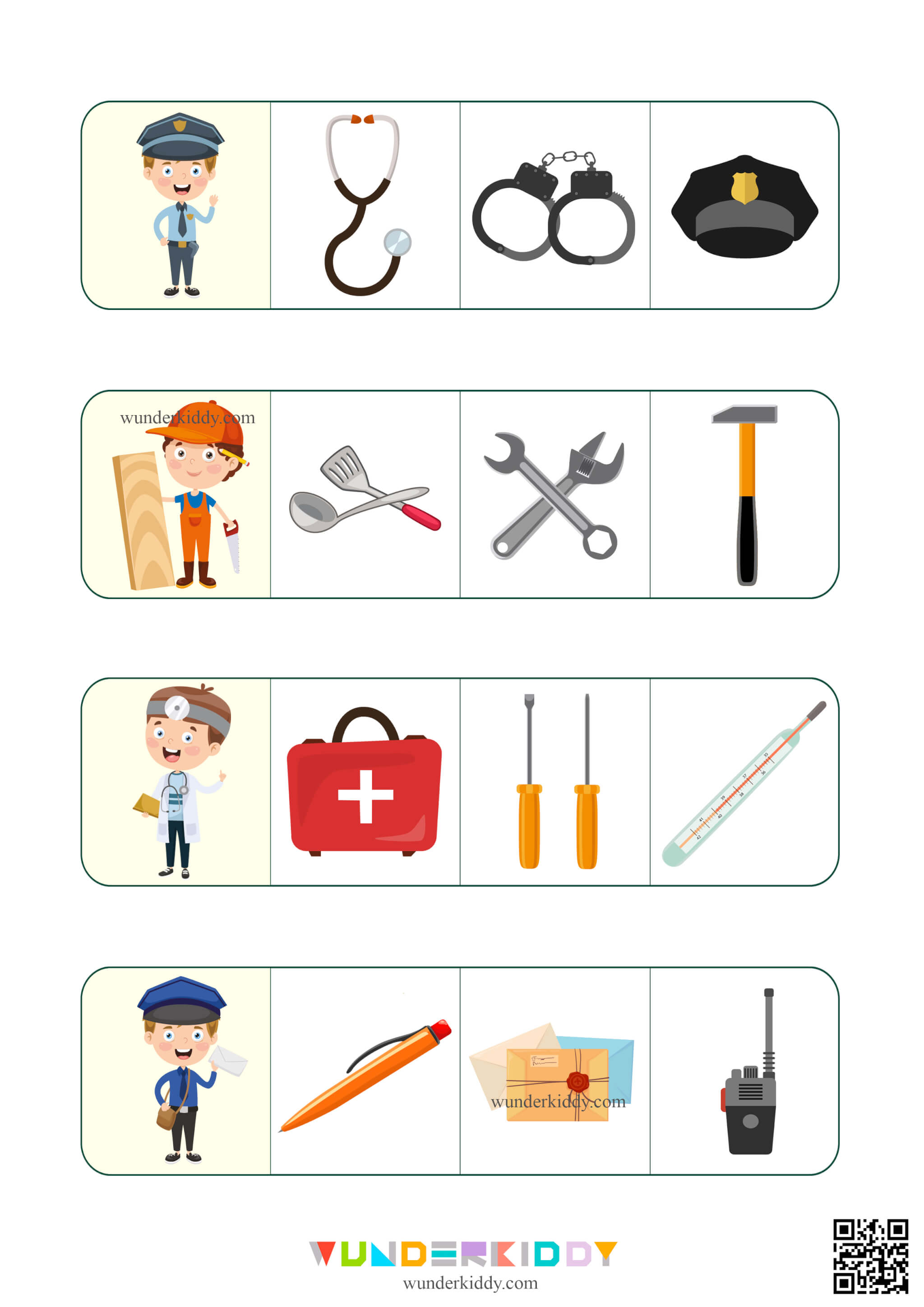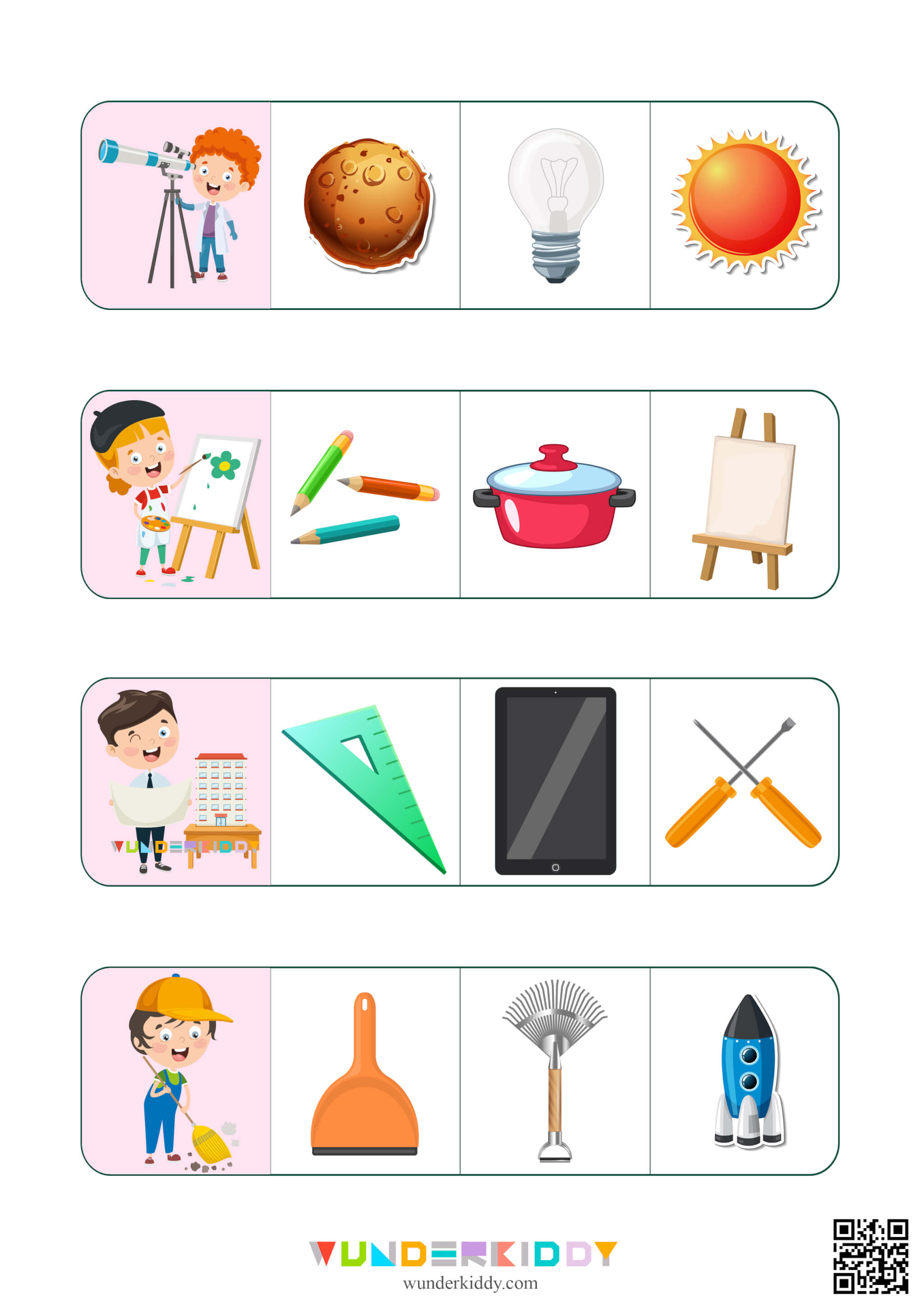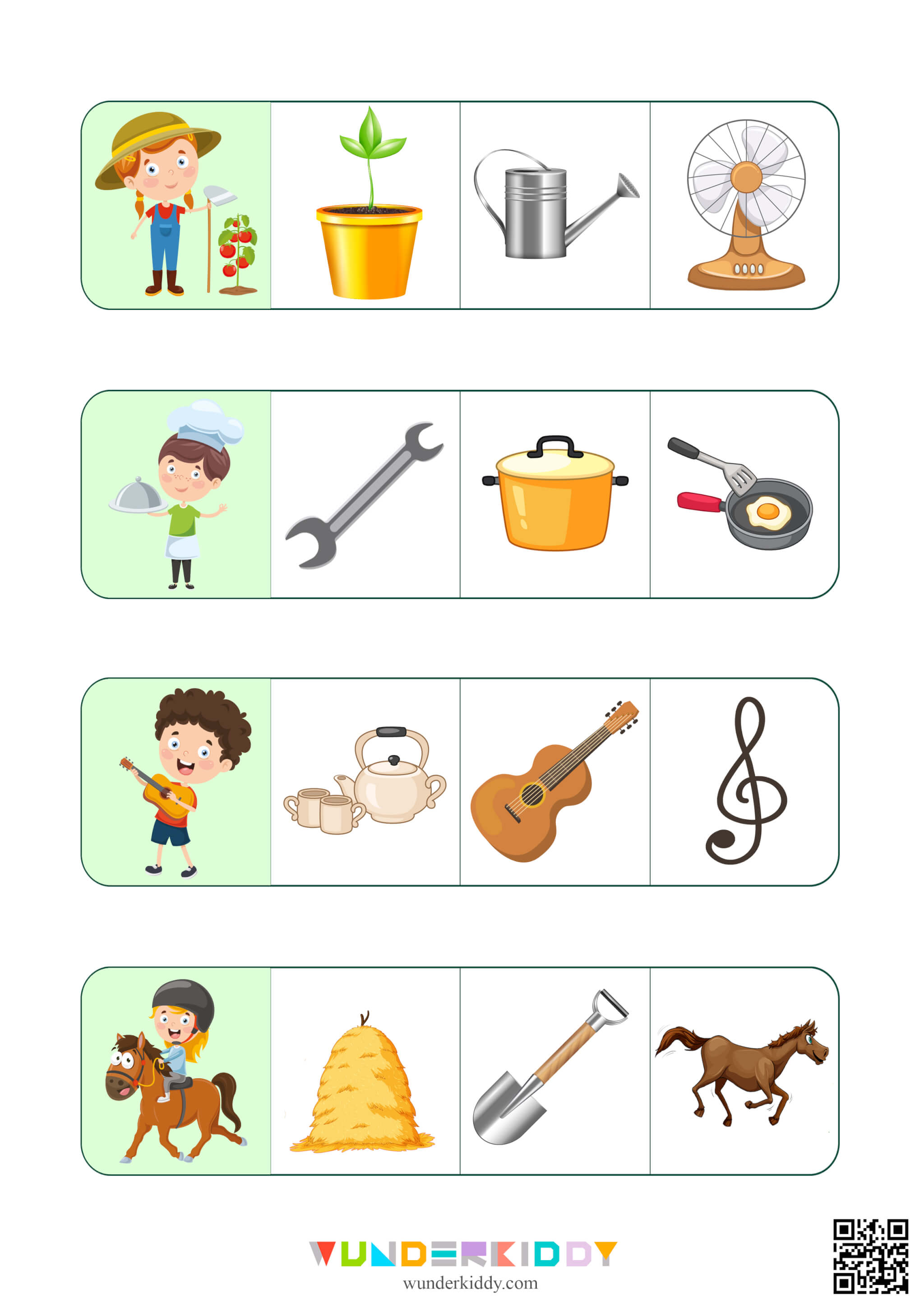 The game «What is unnecessary for the profession?» for children from 3 years old will introduce kids to new professions, expand vocabulary, and also train logical thinking, attentiveness and fine motor skills.
Print worksheets in PDF format, you can also cut each profession on a separate card. Each card depicts a specific profession and a line of three items opposite to it. There are 16 cards in total. The goal of the game is to find an object, among those listed, that does not belong to particular profession.
To begin with, consider the professions carefully, talk about their importance and features. Carefully study the items for each profession and ask the child to name them. Now offer the baby to guess which item is unnecessary for a particular profession. The kid can indicate his choice by attaching a clothespin to the picture with the selected option, or highlight the answer with a felt-tip pen.