PREMIUM ACCESS
to 3 500+ kindergarten worksheets
GET IT
X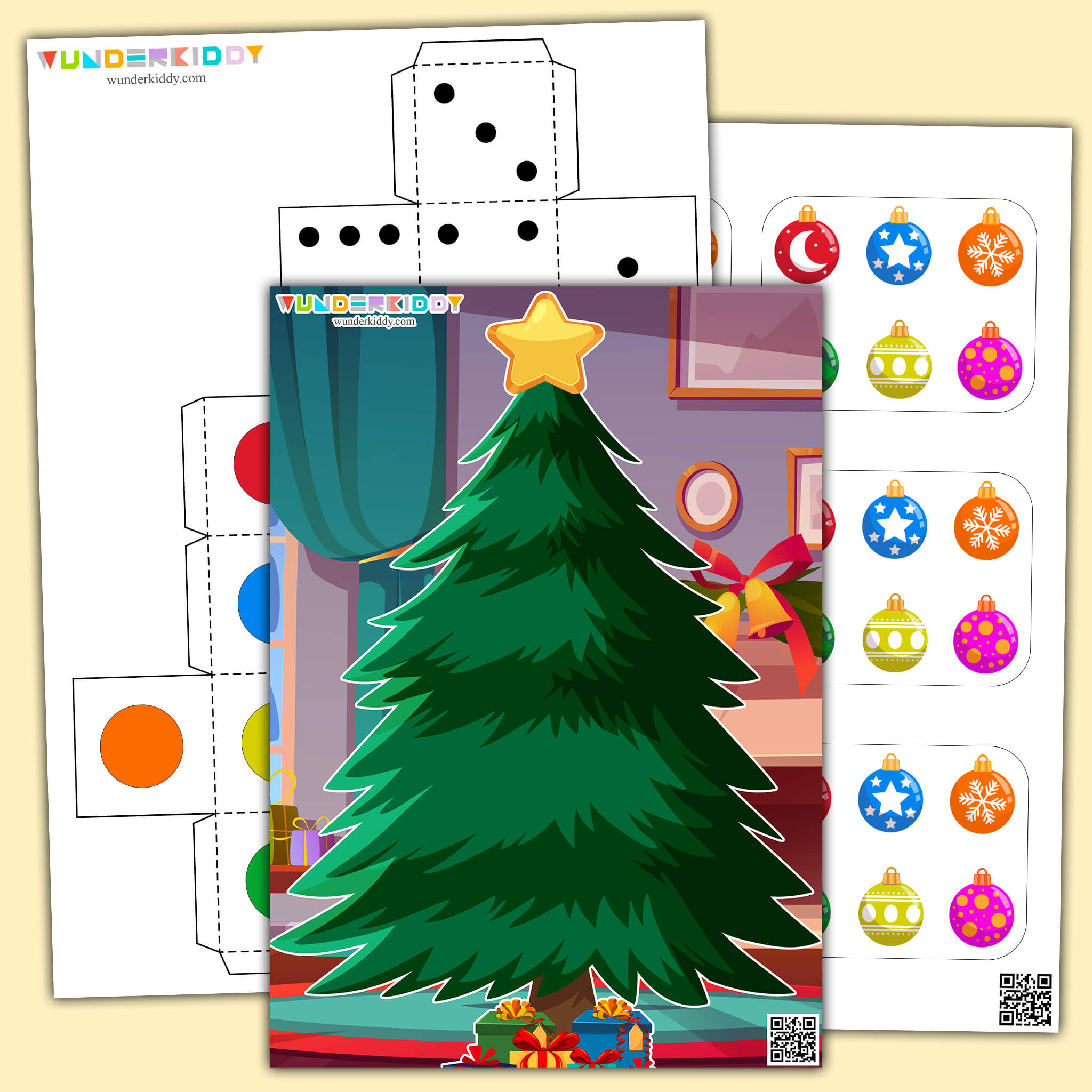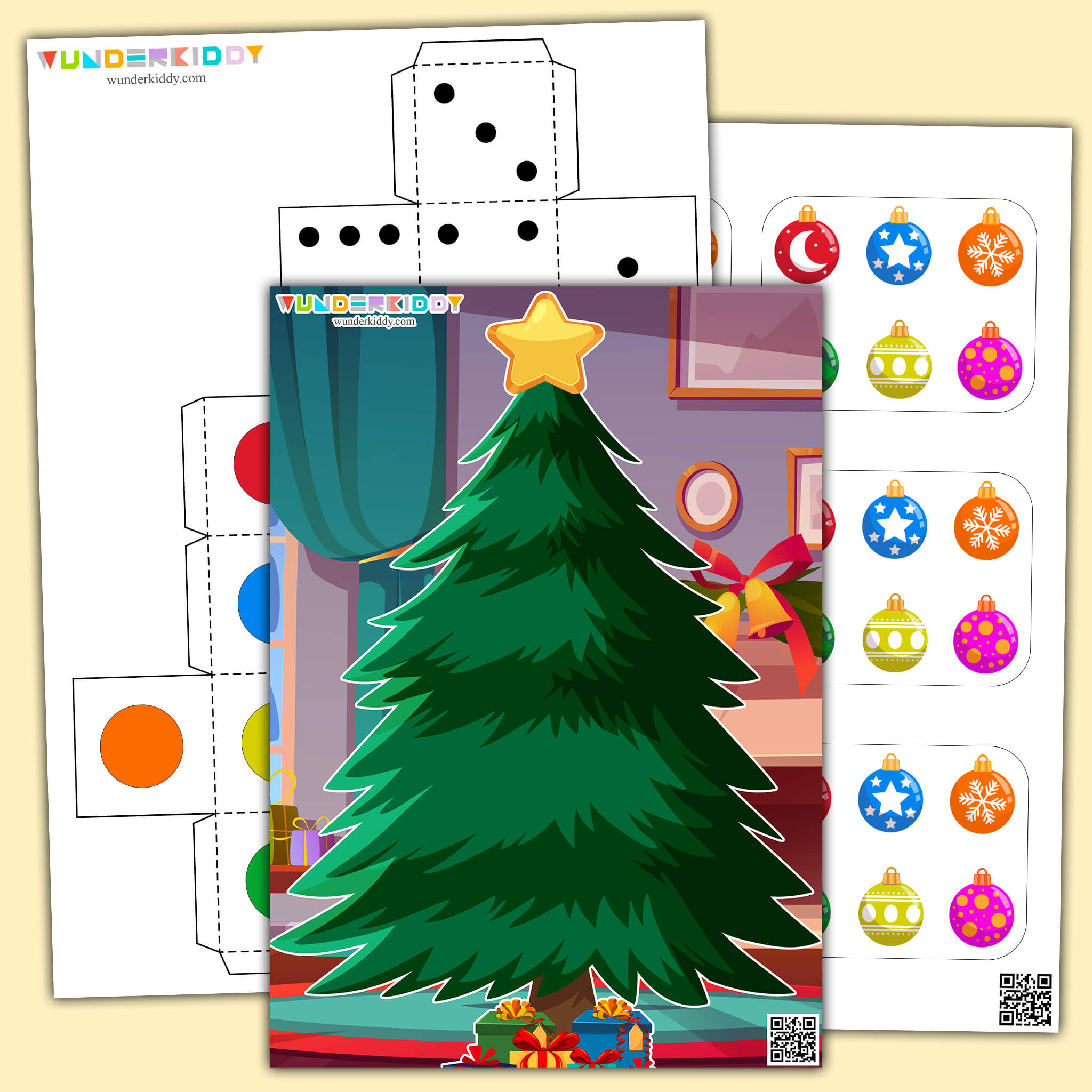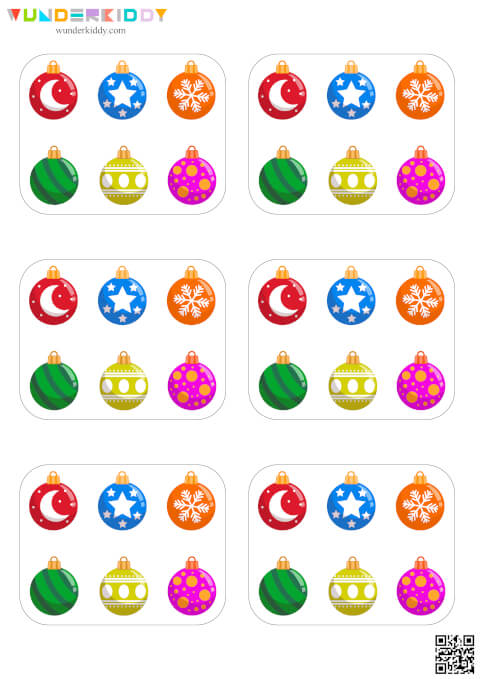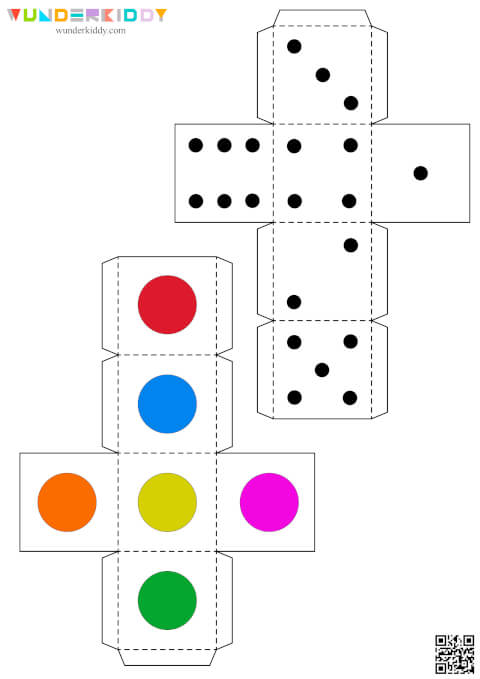 The educational game «Christmas Balls» is meant to practice counting up to 6, as well as to develop fine motor skills and memory. The game task is to decorate the Christmas tree, using Christmas balls and dice.
First, print all the worksheets and cut out the cards with balls. In order to get more balls for Christmas tree decoration, you can print out several copies of the page with balls. Then cut out the dice templates and glue each template to make dice.
Then invite your toddler to roll the dice. The first die shows the number of the balls, the second die shows their color. If the child rolls «two» and «green,» you are to decorate the Christmas tree with 2 green balls.