PREMIUM ACCESS
to 3 500+ kindergarten worksheets
GET IT
X
Activity Sheet Meet the Professions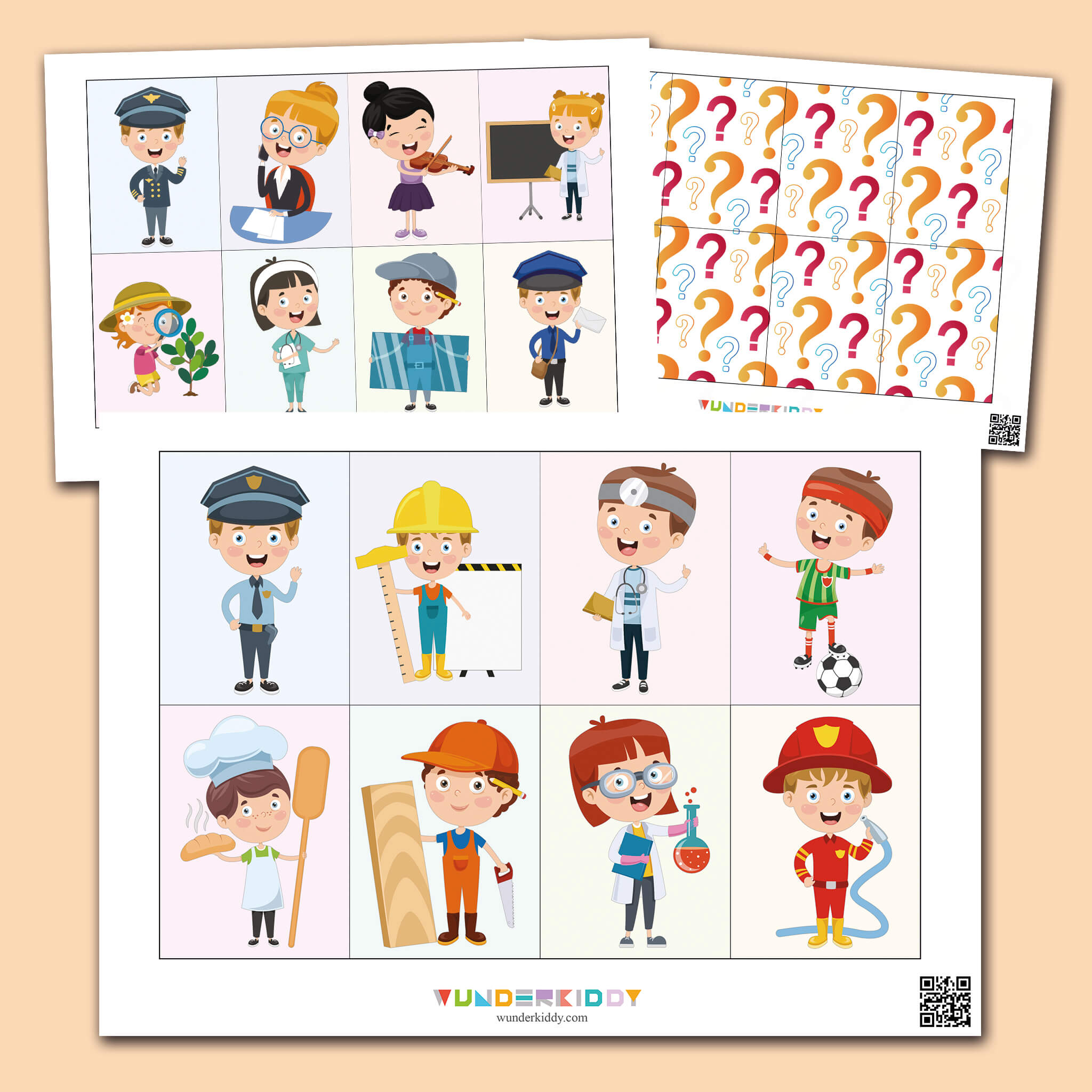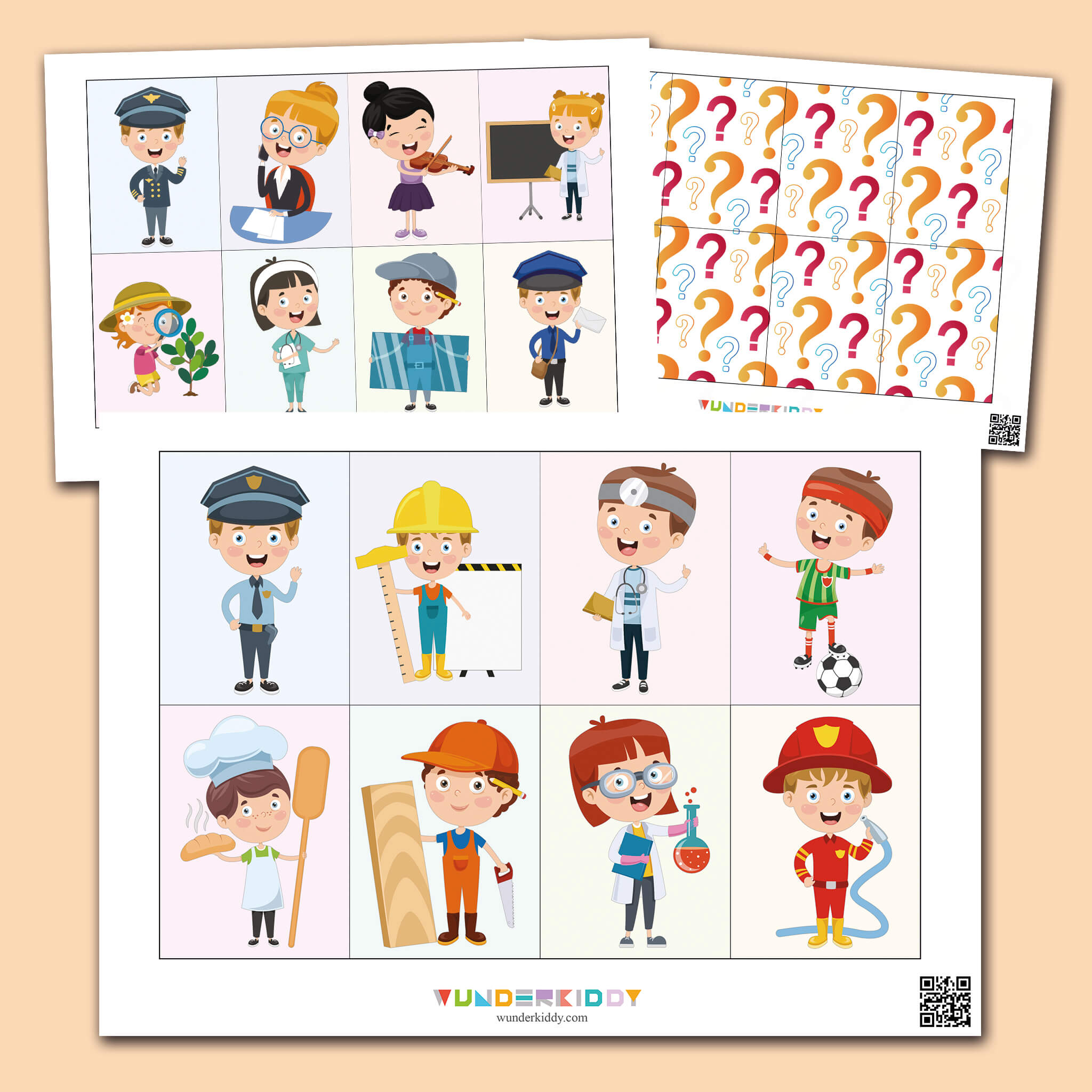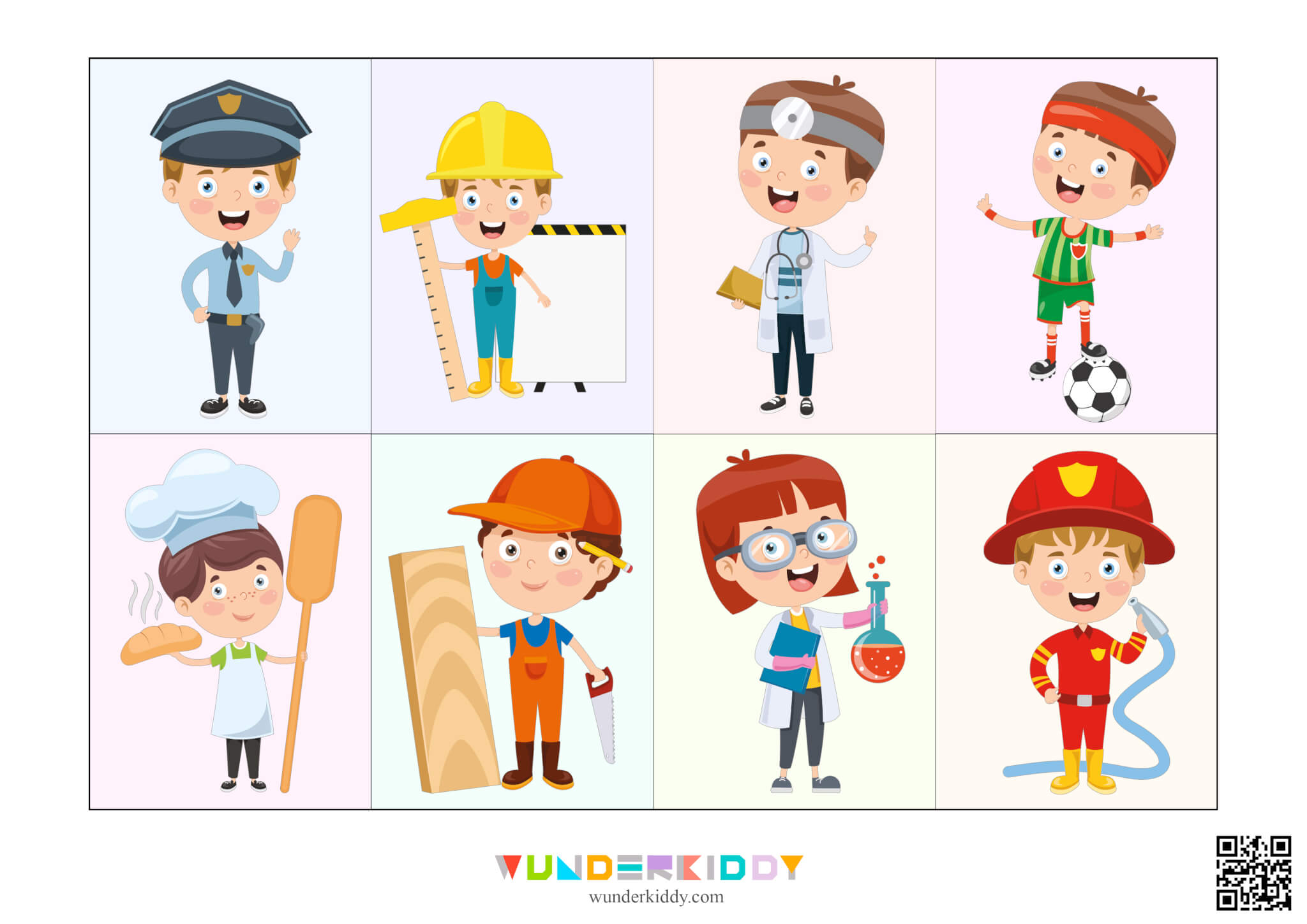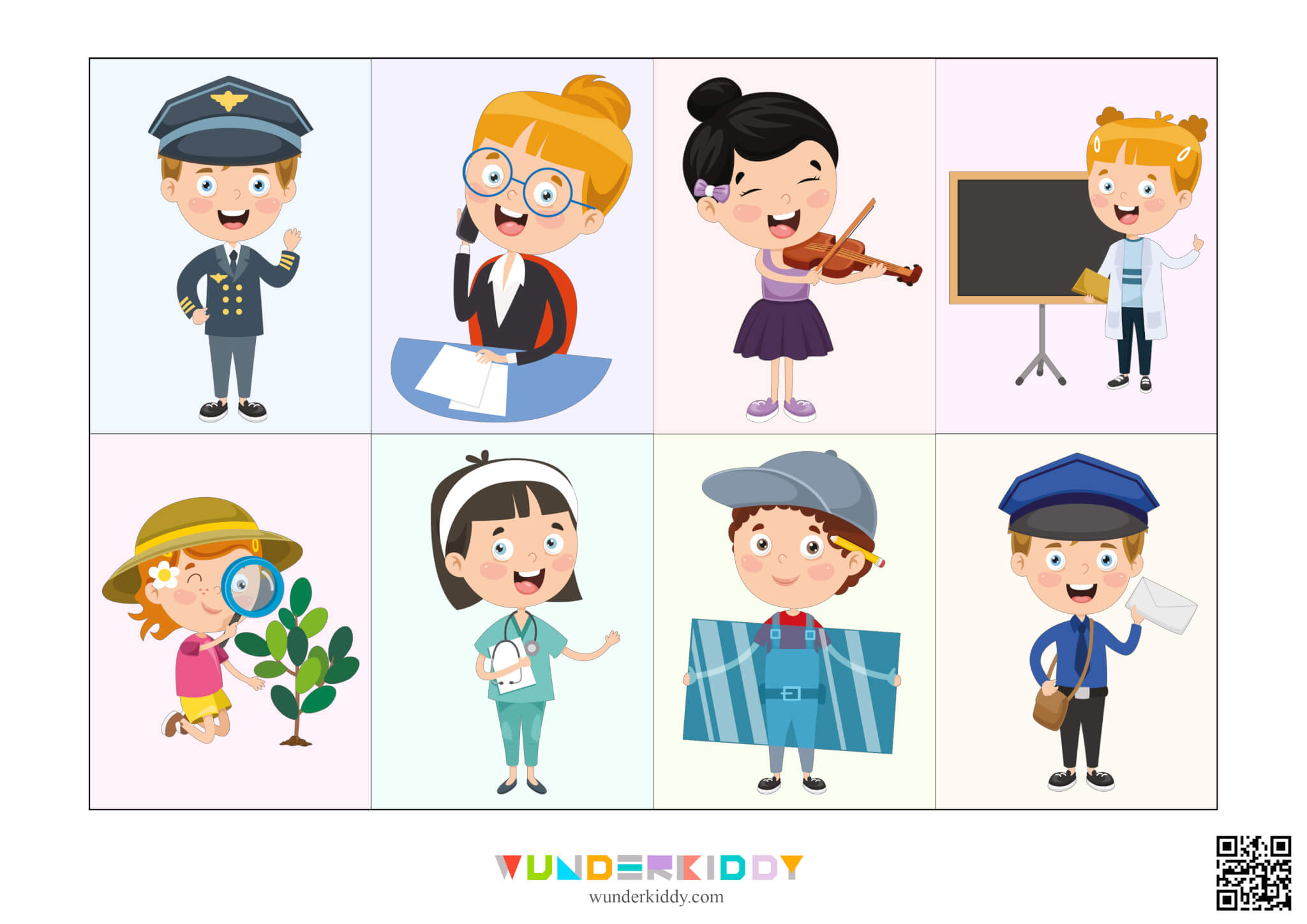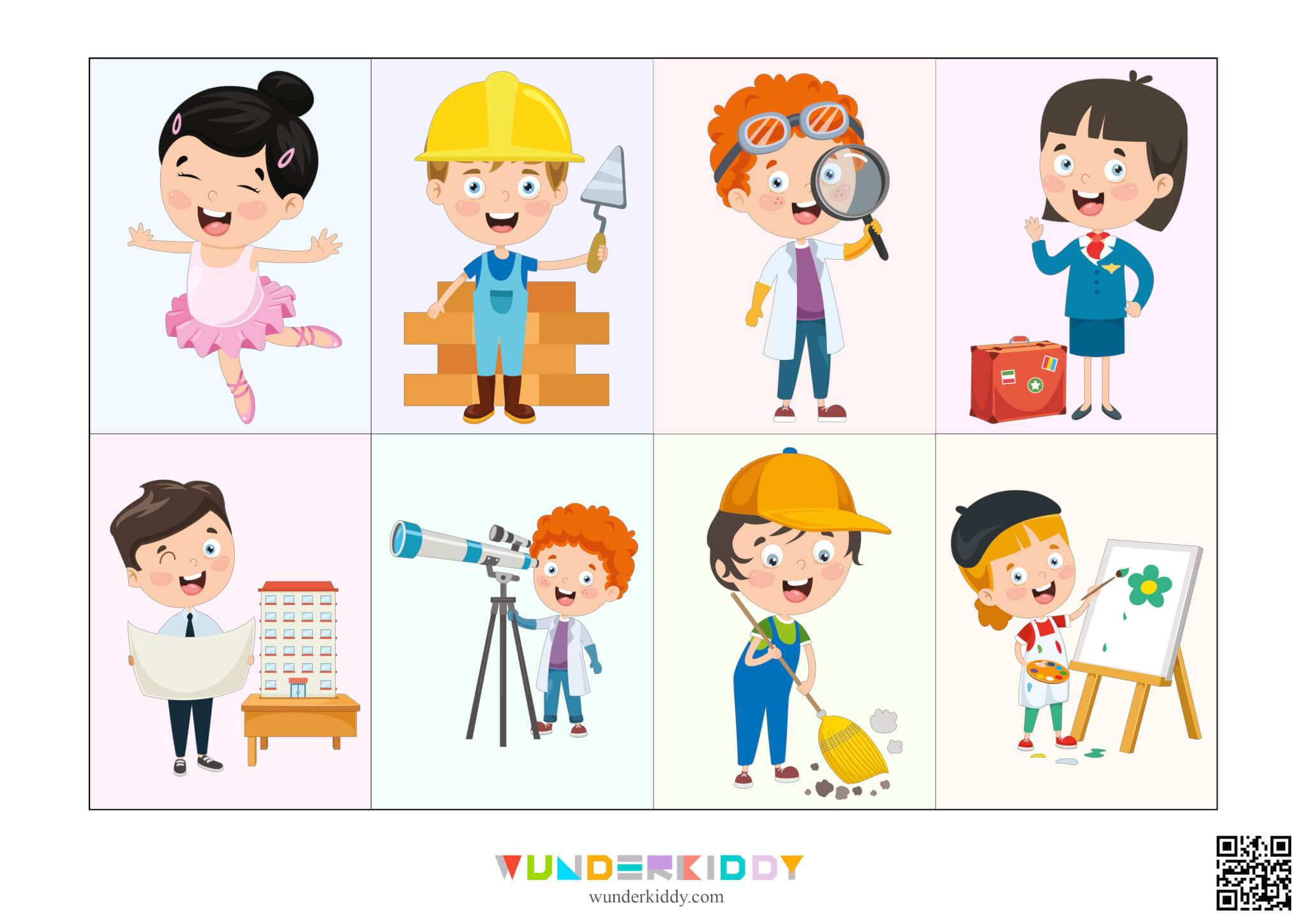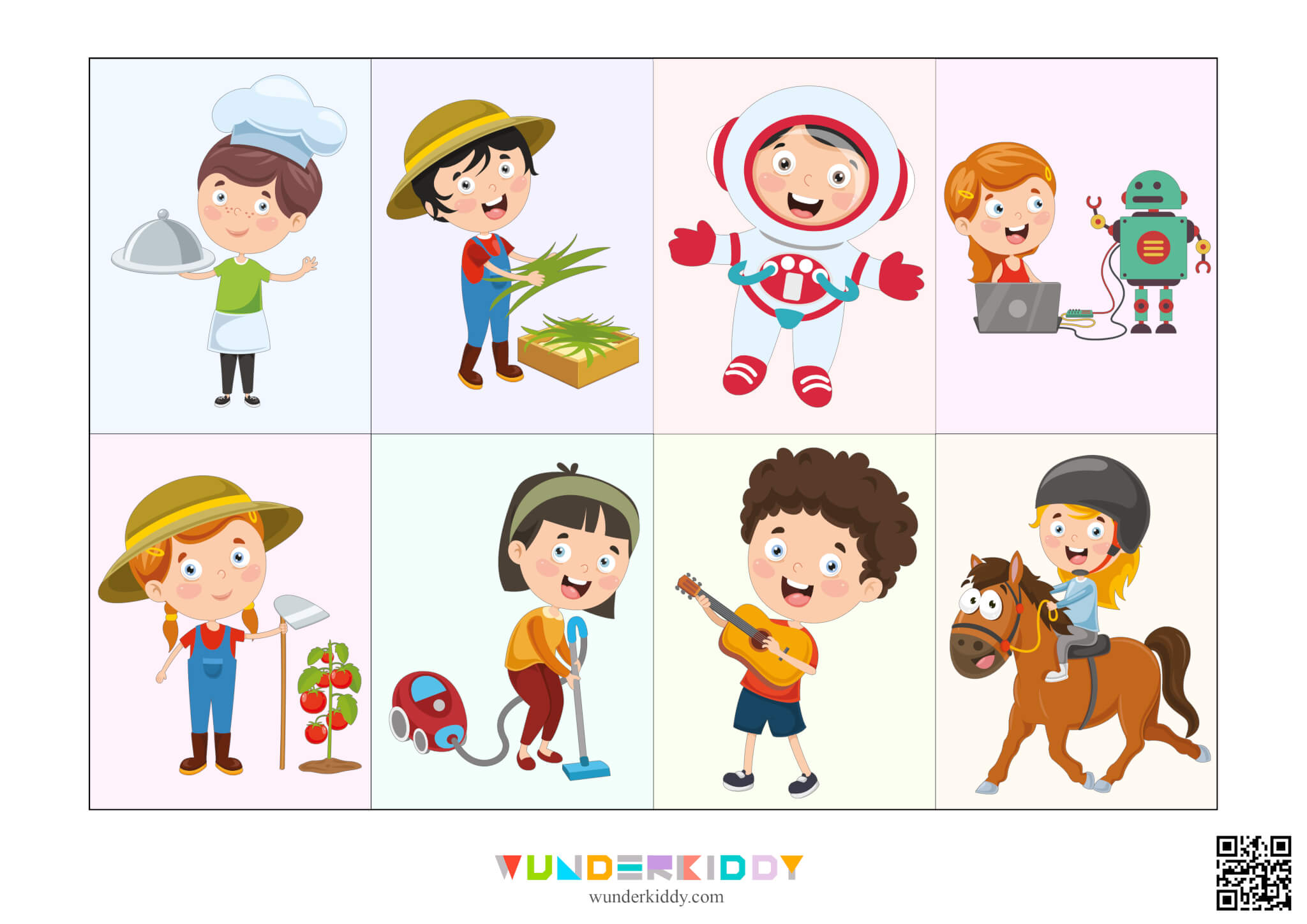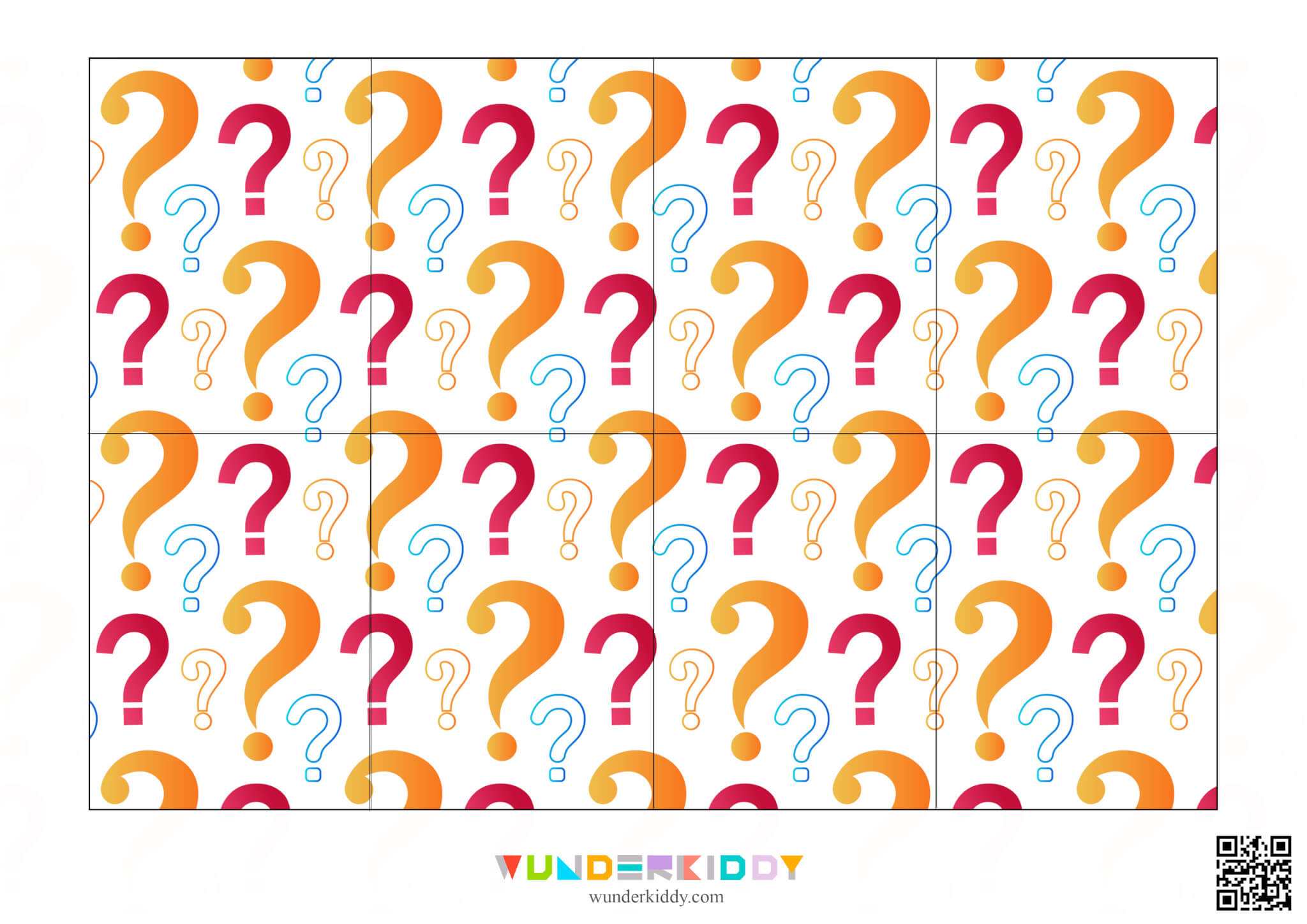 The preschool professions worksheets for kindergarten «Meet the Professions» for children from 4-5 years old will be useful for practicing memory and attention. The game will deepen the kid's knowledge about professions, as well as expand their horizons and vocabulary.
To start the game, print out a set of cards in duplicate and the required number of the «backs» (back sides of the cards with questions) to glue together. Stick a picture with a question mark on the opposite sides of the cards with pictures of professions. The purpose of the game is to use your memory to find pairs with identical pictures of professions.
Game rules:
Depending on the difficulty, choose the number of pairs of cards your child will play with. The more cards, the more complicated it is. The maximum number of pairs is 32. You can use either 10 professions or all 32 for the lesson.
Arrange the occupation cards in random order with the question mark upside down. There should be 2 cards of each profession in the set of cards, e.g. two firemen, two builders, two painters, etc.
The child must open one and then the second card in any place. If the cards are identical, they must be removed from the playing field. In case the professions are different, then turn them back over and open the next ones in other places.
During the game you should memorize where the cards with one or another profession are located in order to find a pair of cards faster. If you find a pair of cards successfully, name the profession shown and discuss with your child how useful it is.