PREMIUM ACCESS
to 3 500+ kindergarten worksheets
GET IT
X
Activity Sheet Where Do They Grow?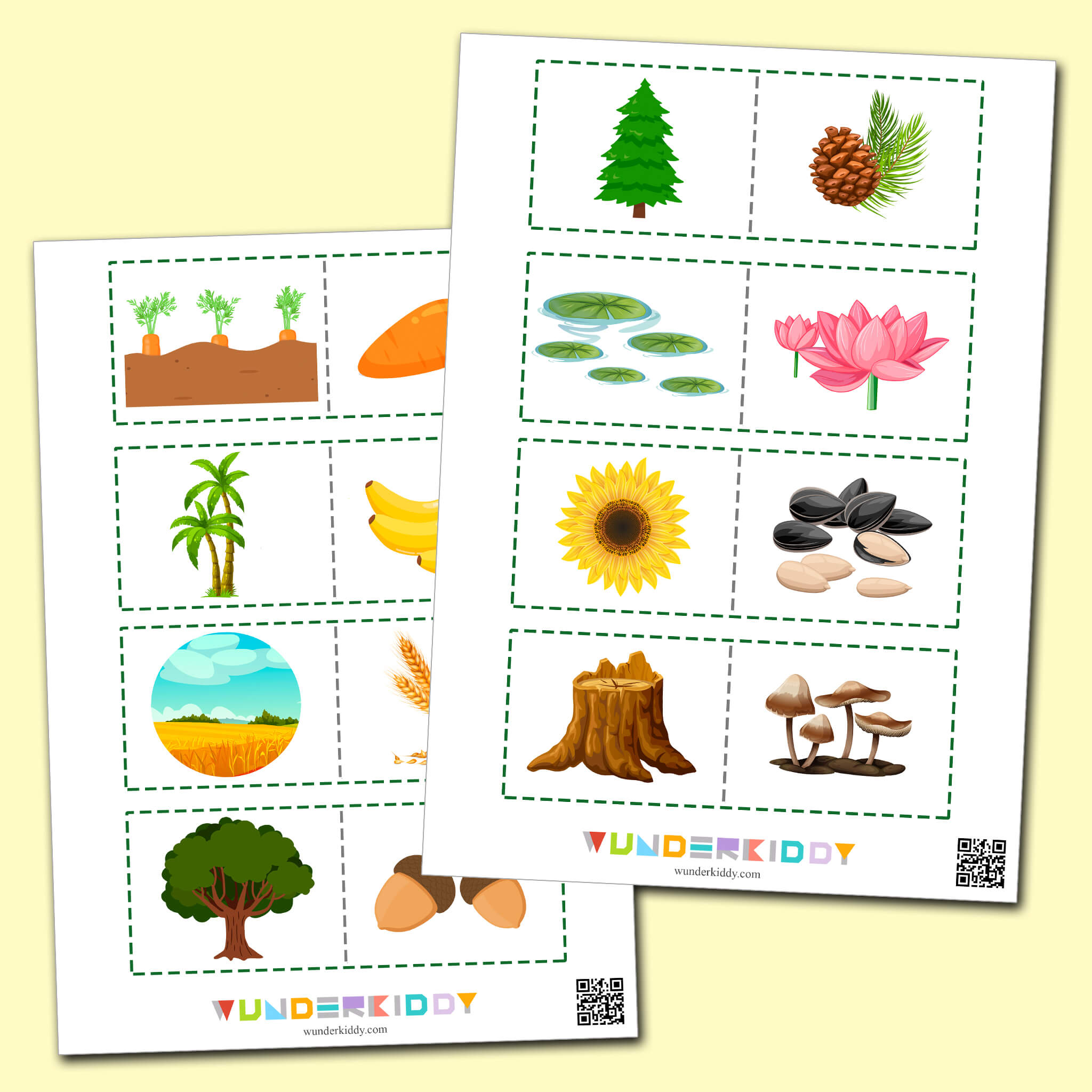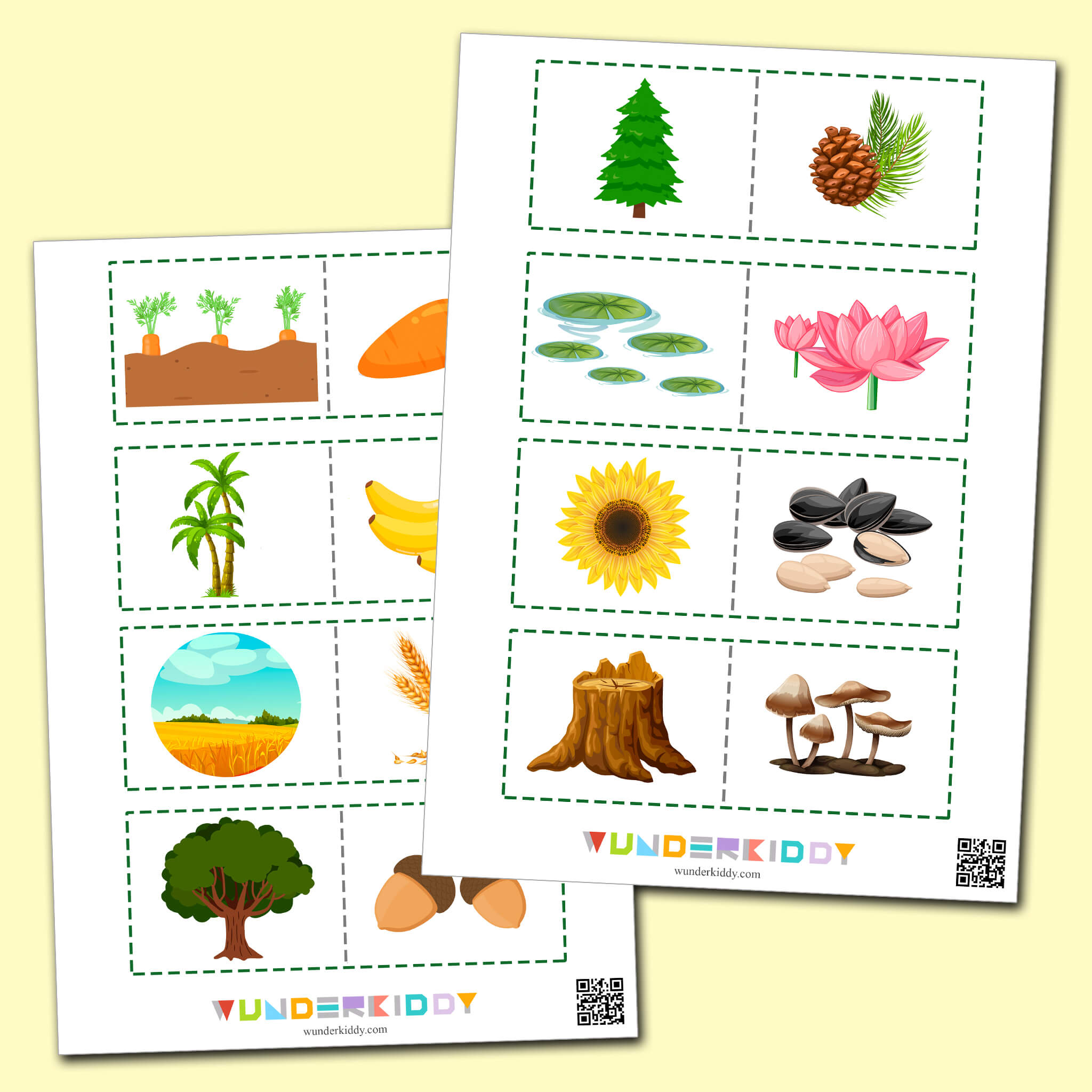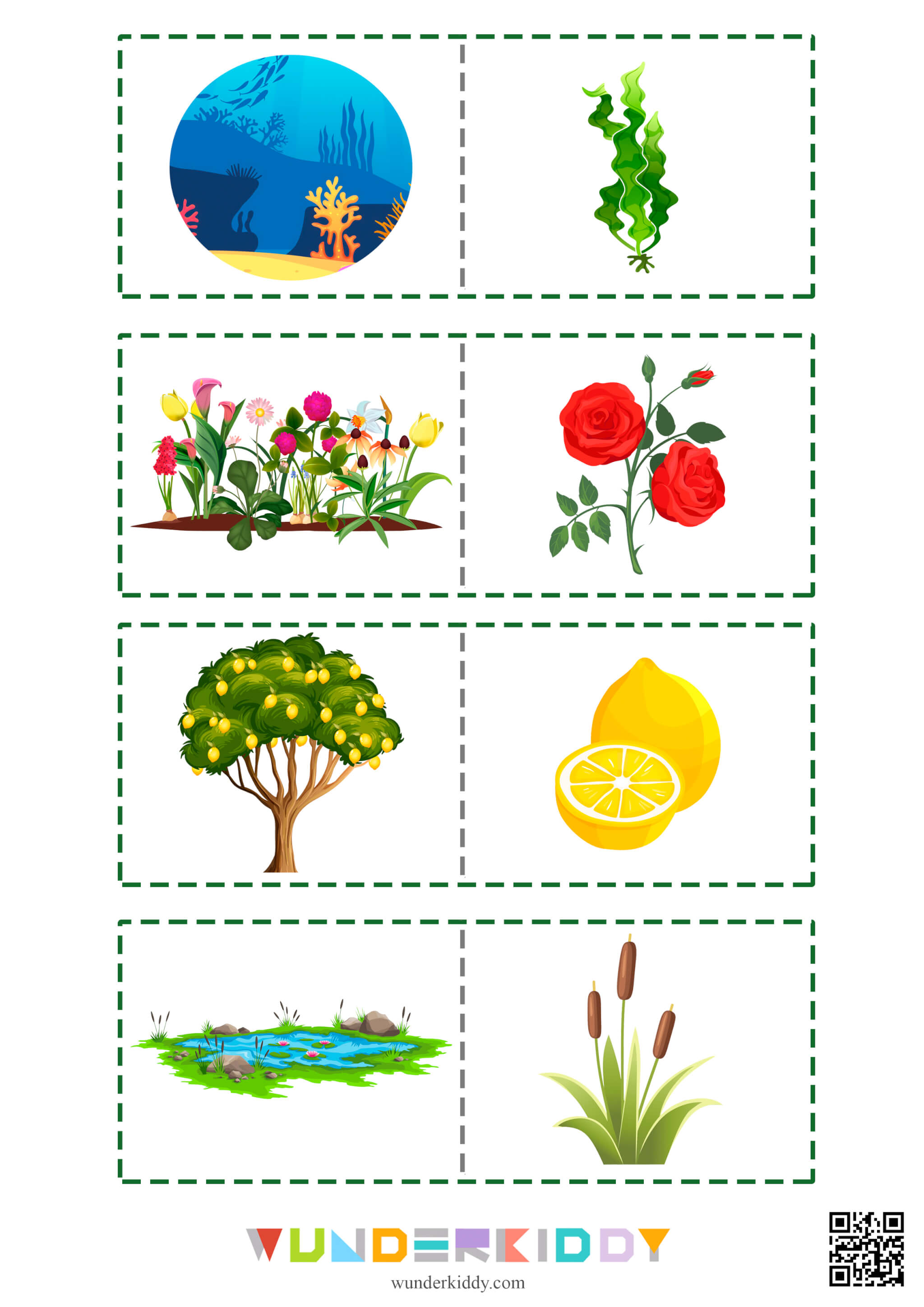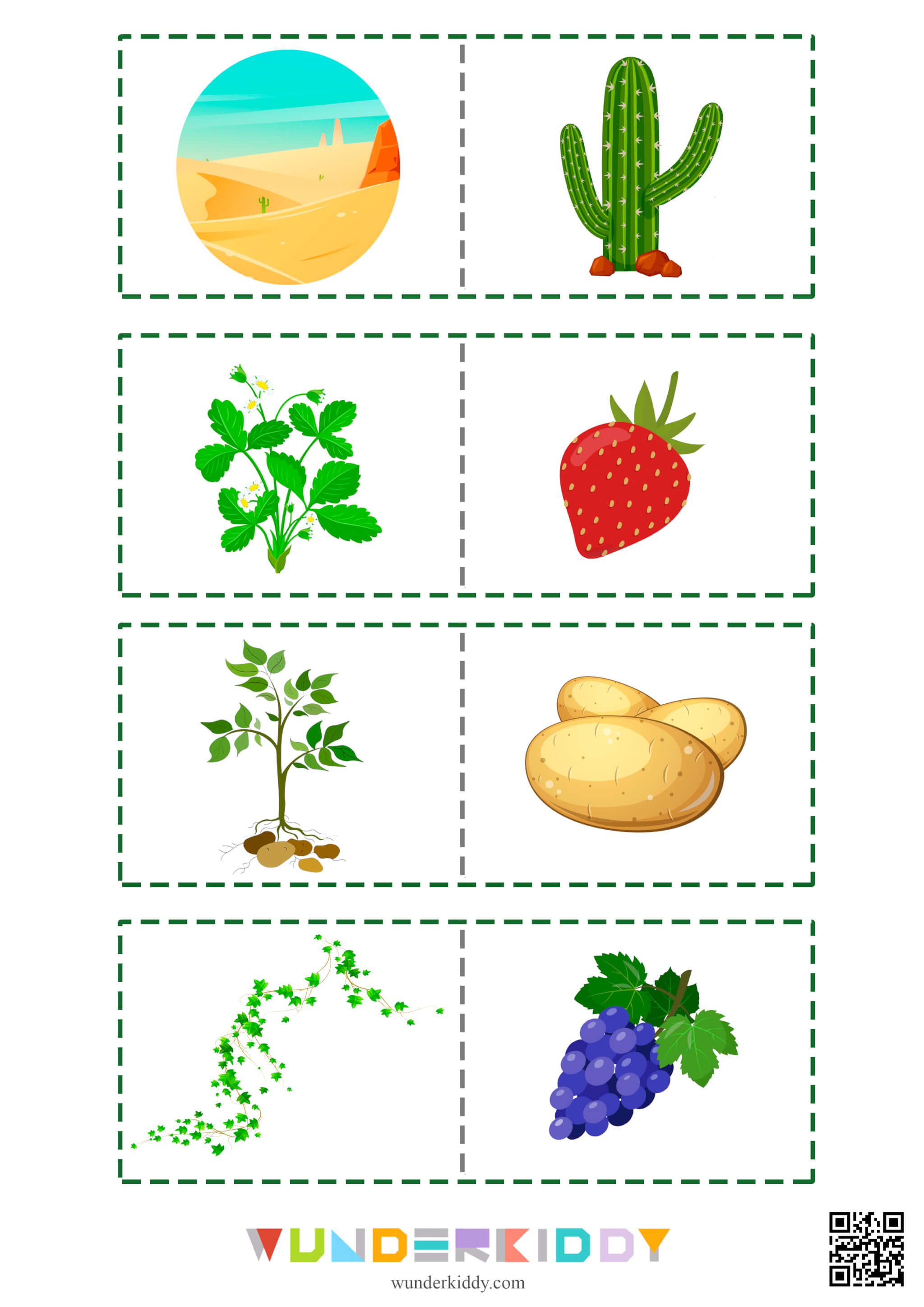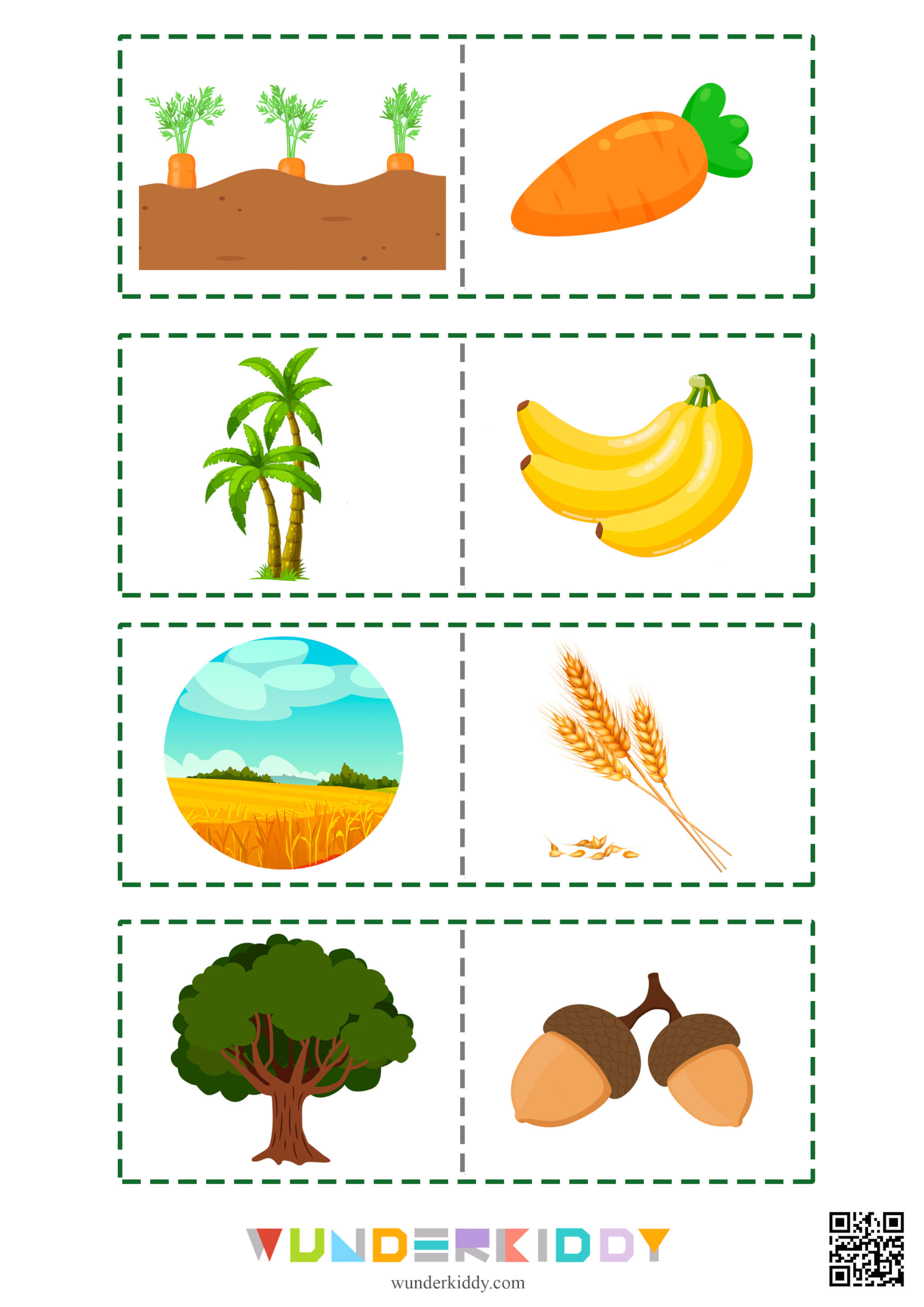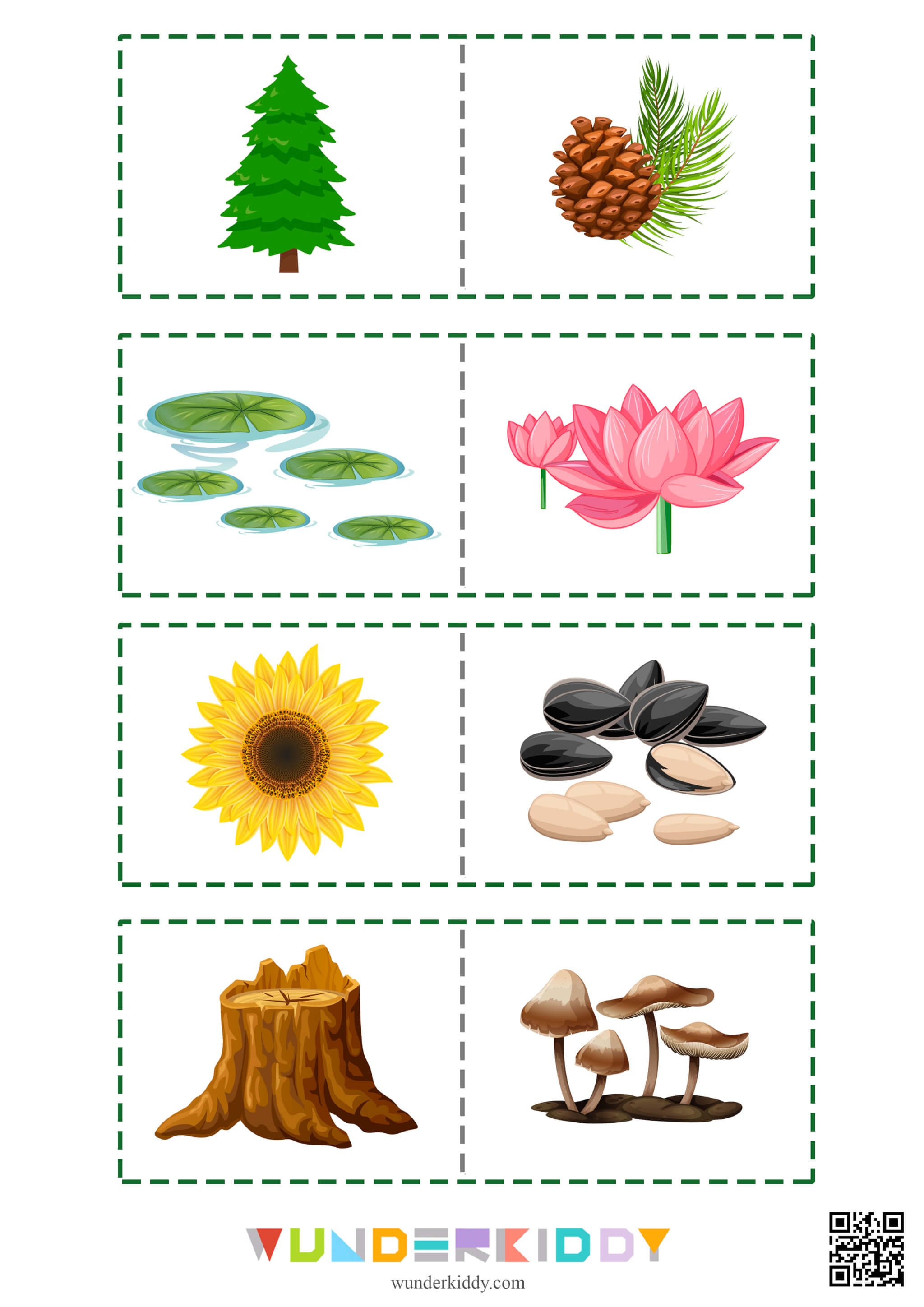 Plant Activities For Kindergarten «What grows where?» for children from 3-4 years old will help to form the idea of the world of plants diversity and the environment in which they grow. The task will help develop logical thinking, memory and enrich vocabulary.
Print out the play sheets and cut them into individual cards: plants and habitats. During the activity with your child, pair the cards to determine what grows where. Before doing the activity, look at the pictures carefully with your child and talk about the plants. Then, arrange the cards and ask them to form pairs to show where trees, flowers, bushes or fruits grow.