PREMIUM ACCESS
to 3 100+ kindergarten worksheets
GET IT
X
Sorting Activity What Would You Take To?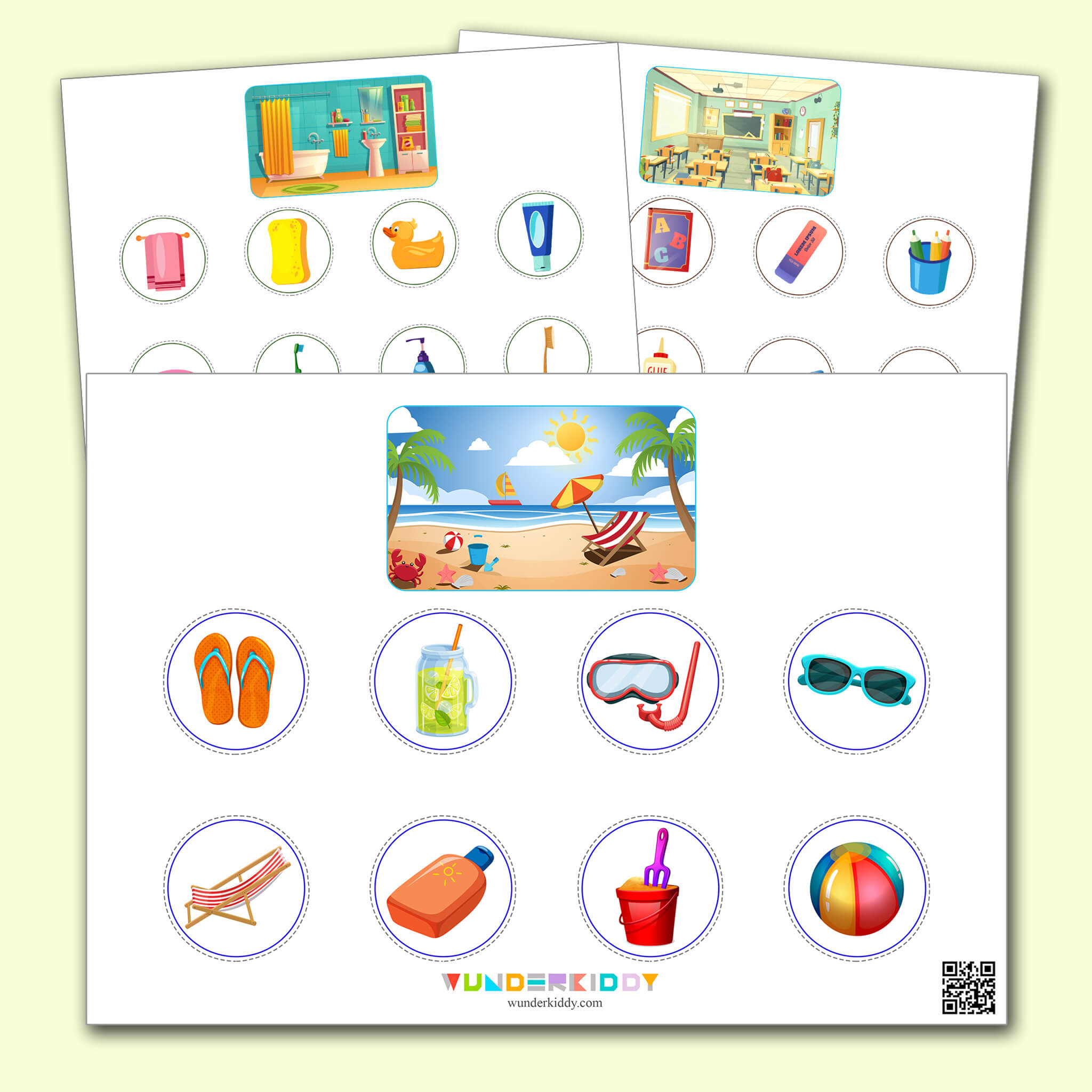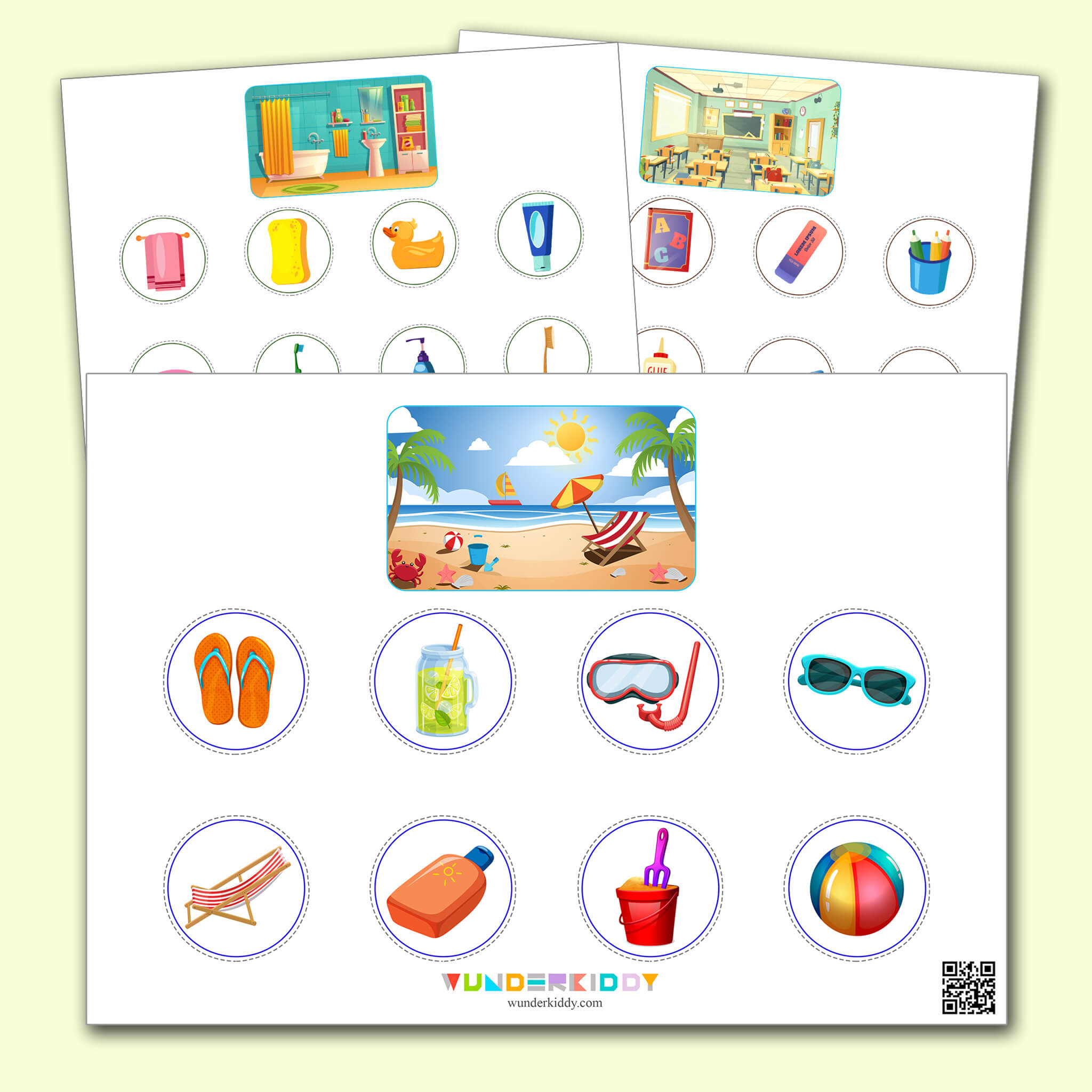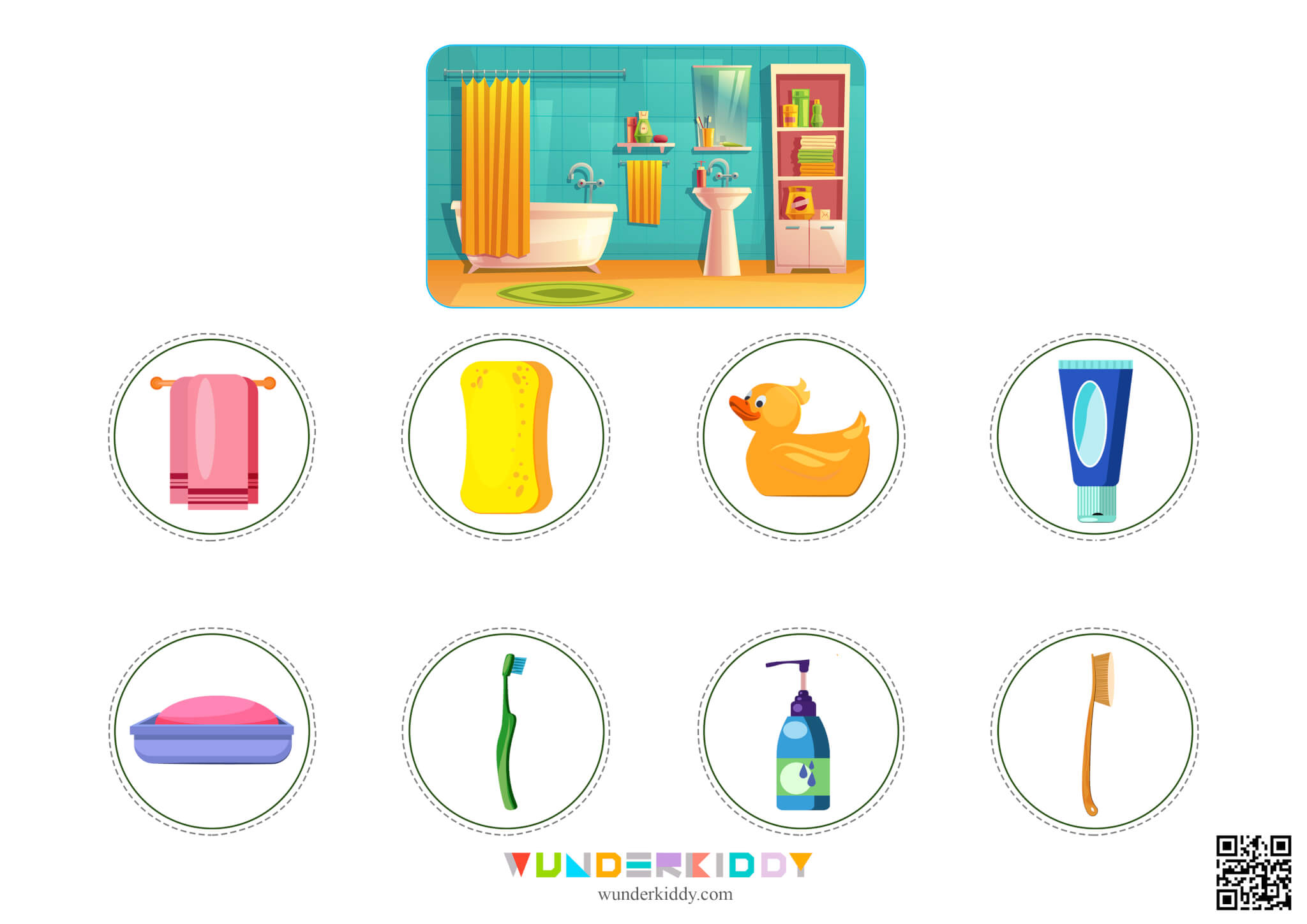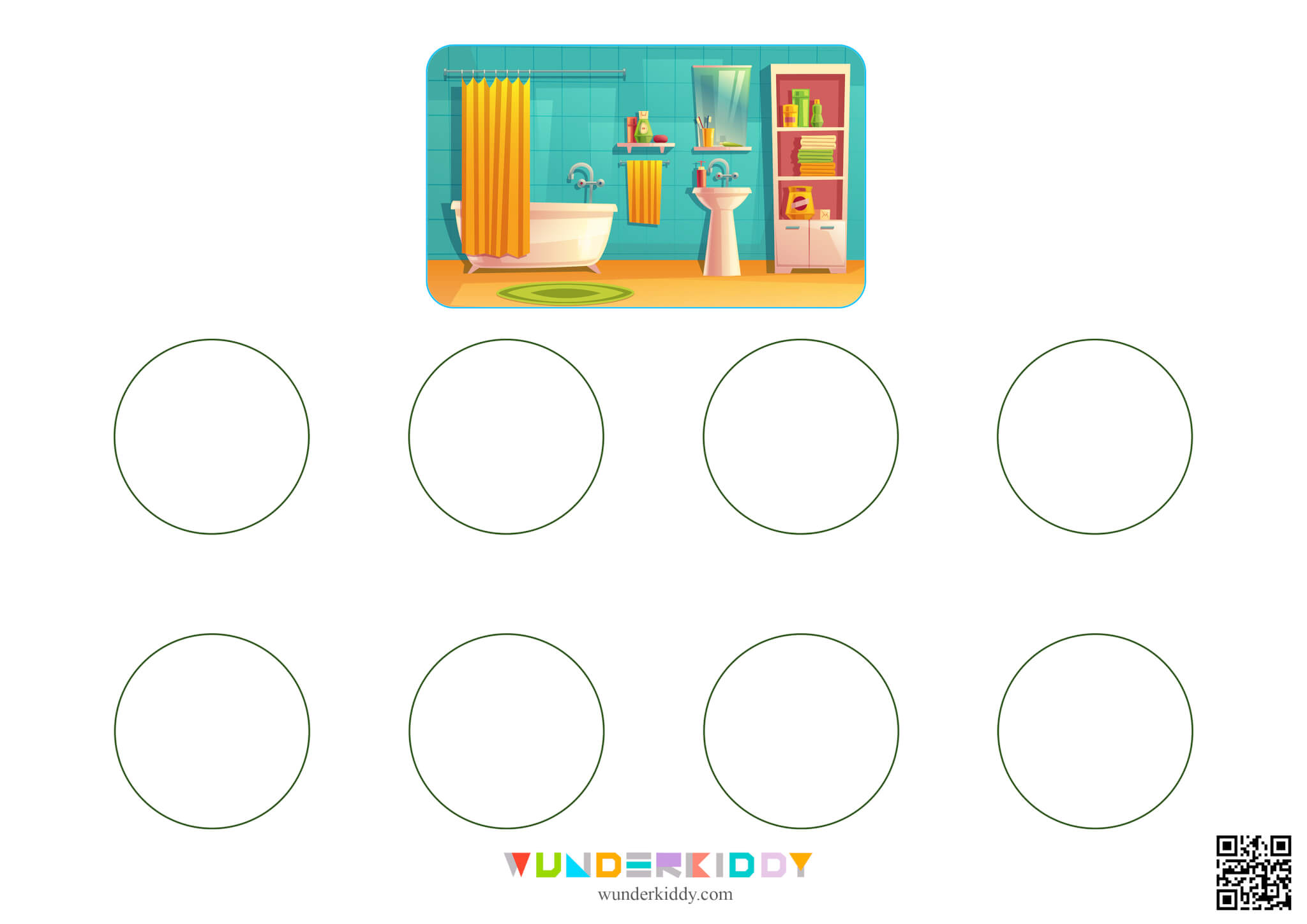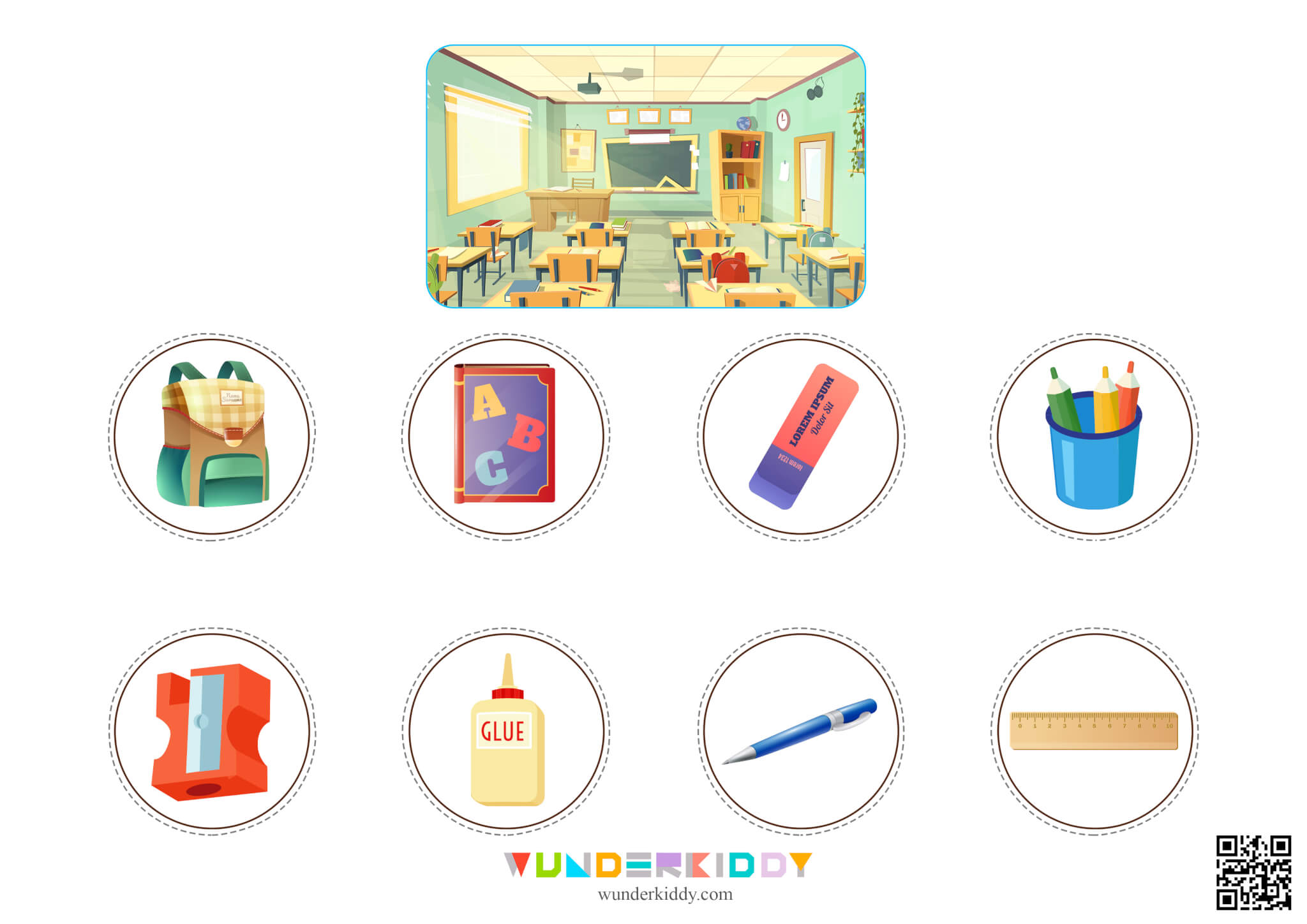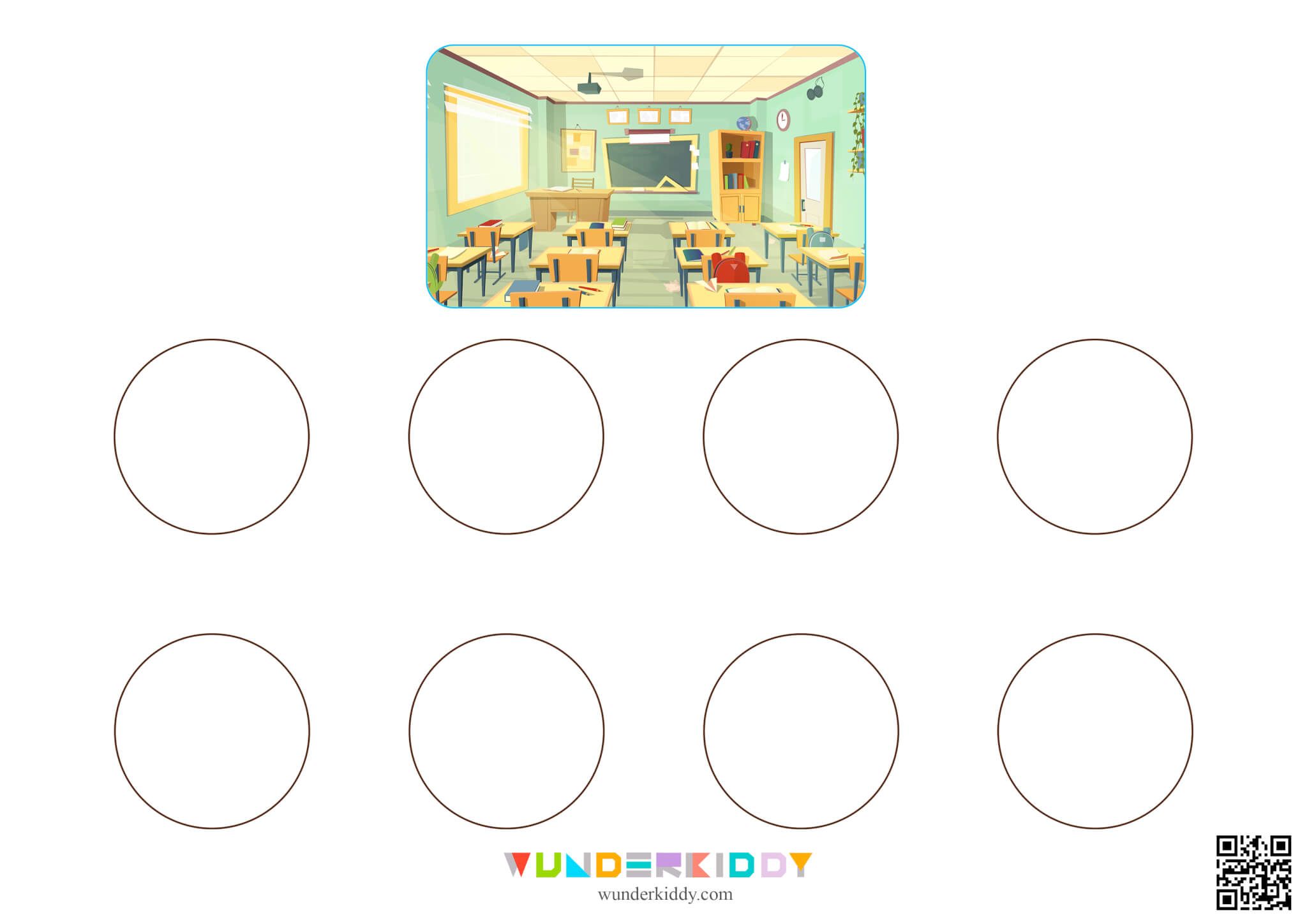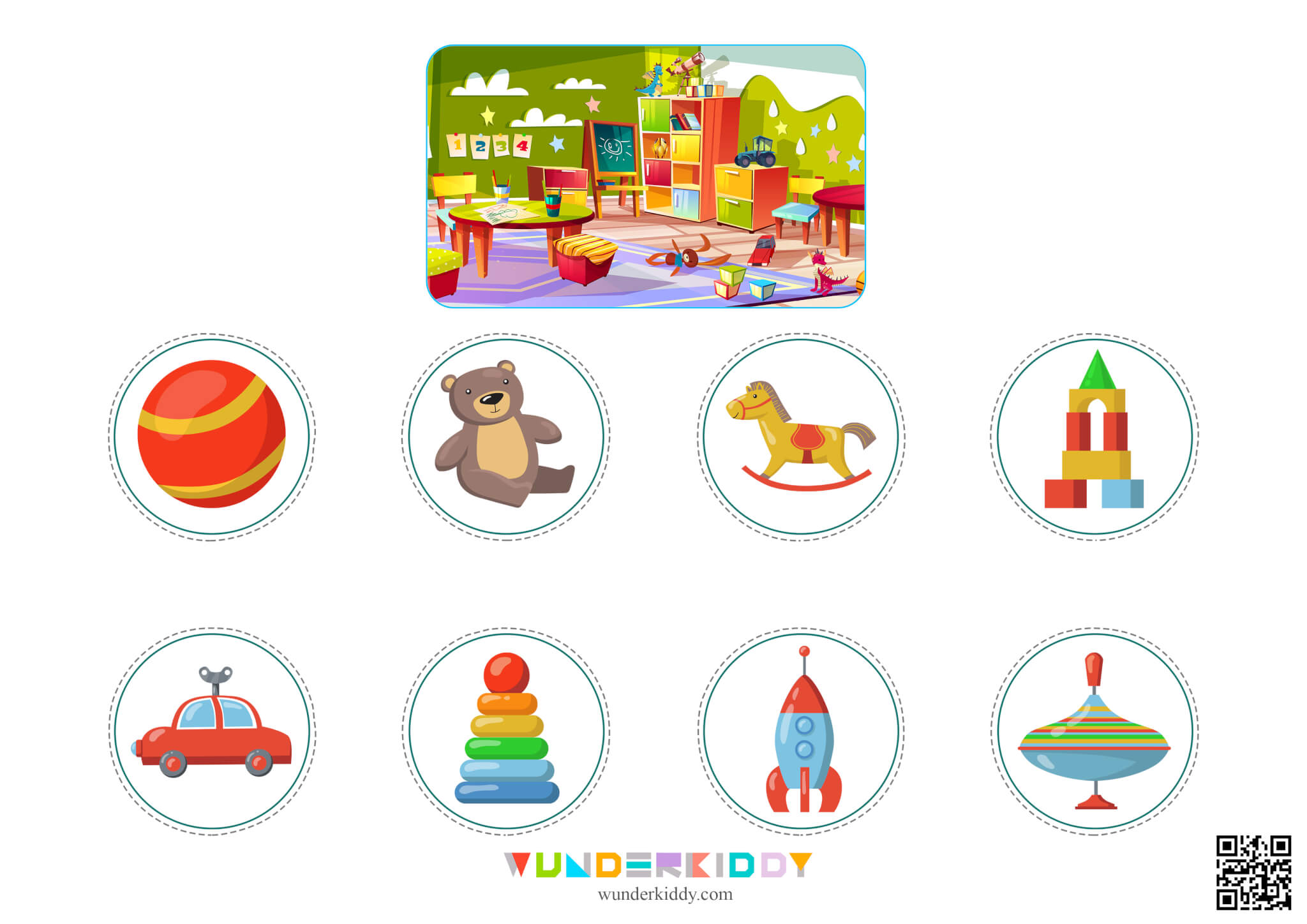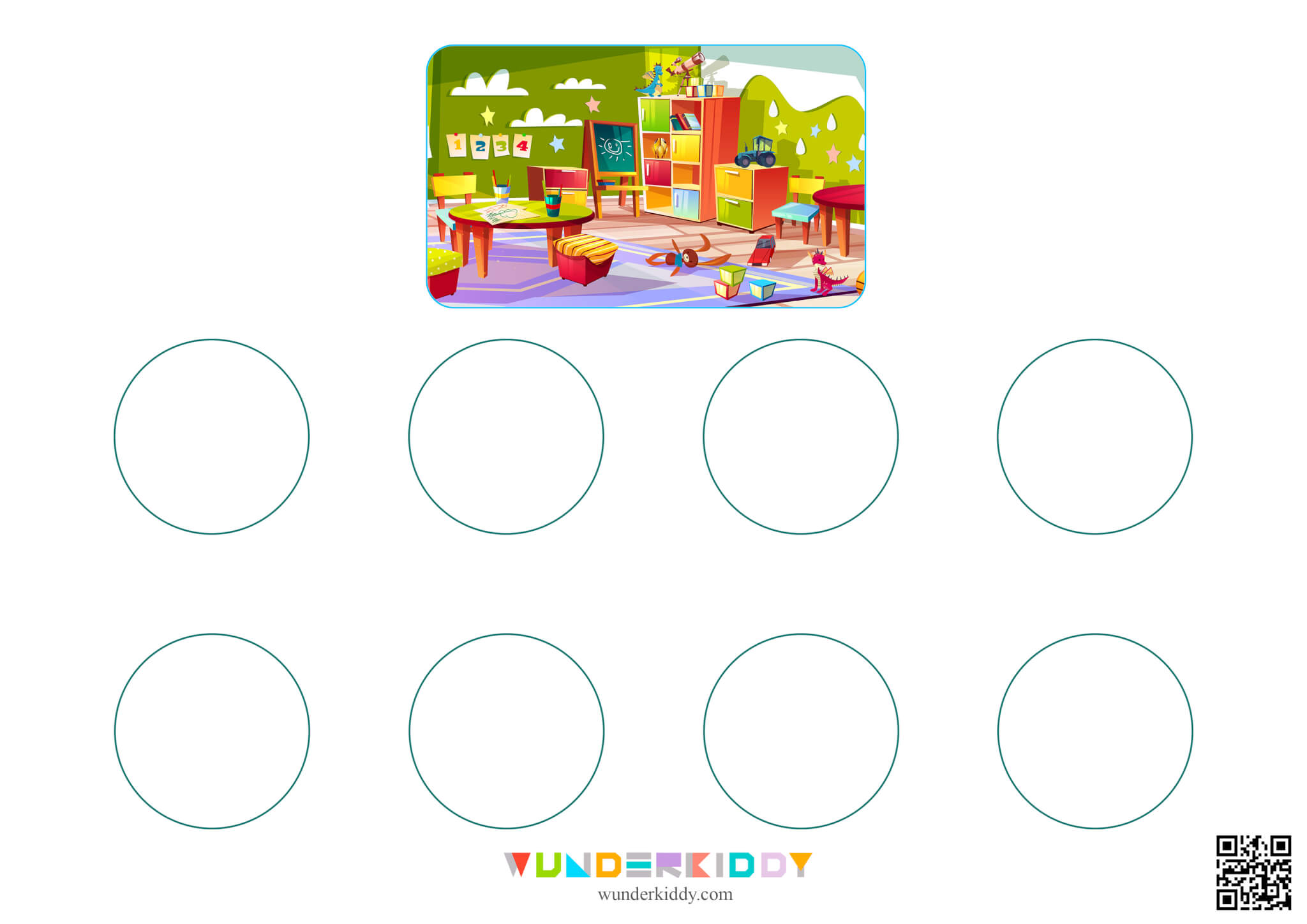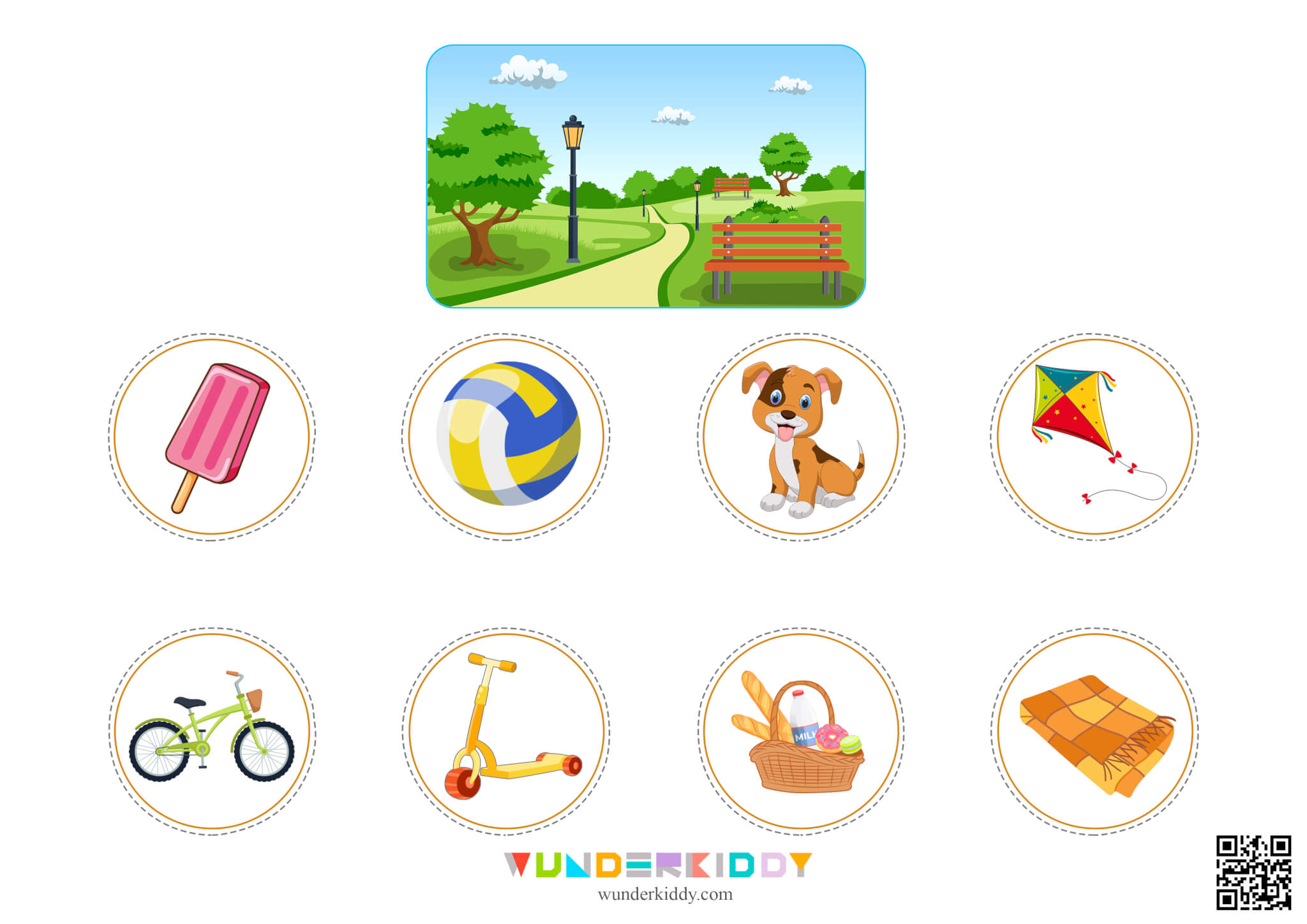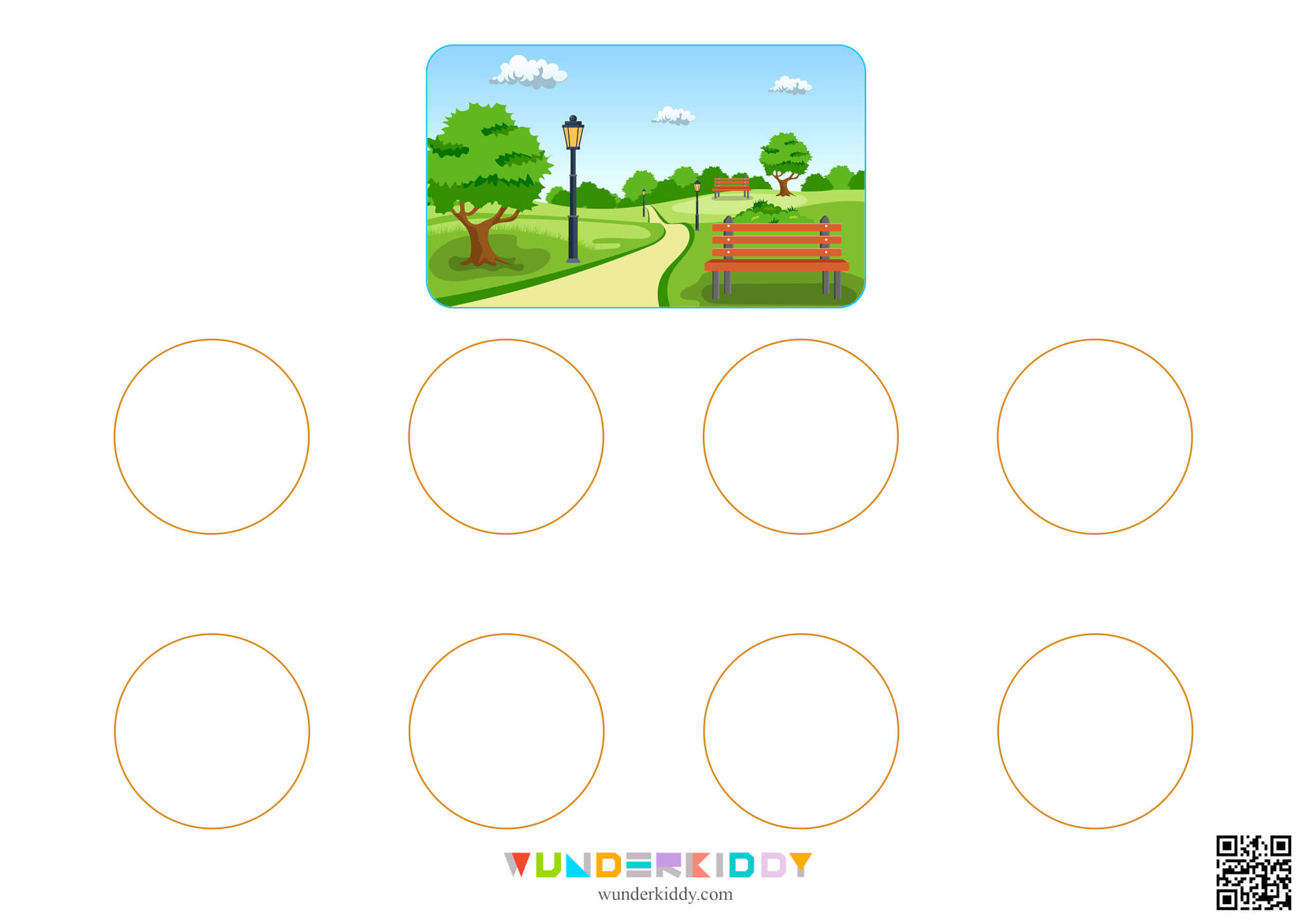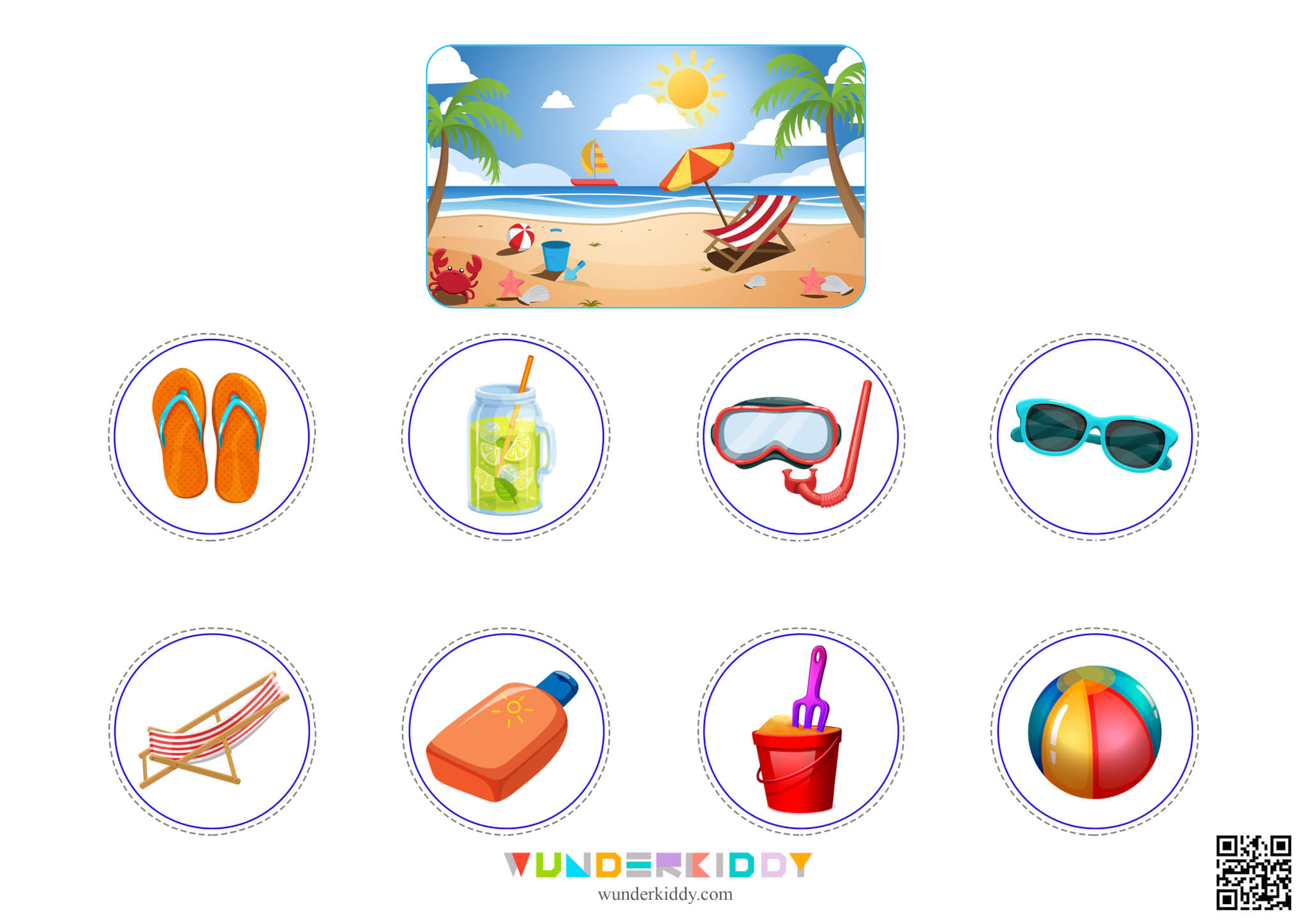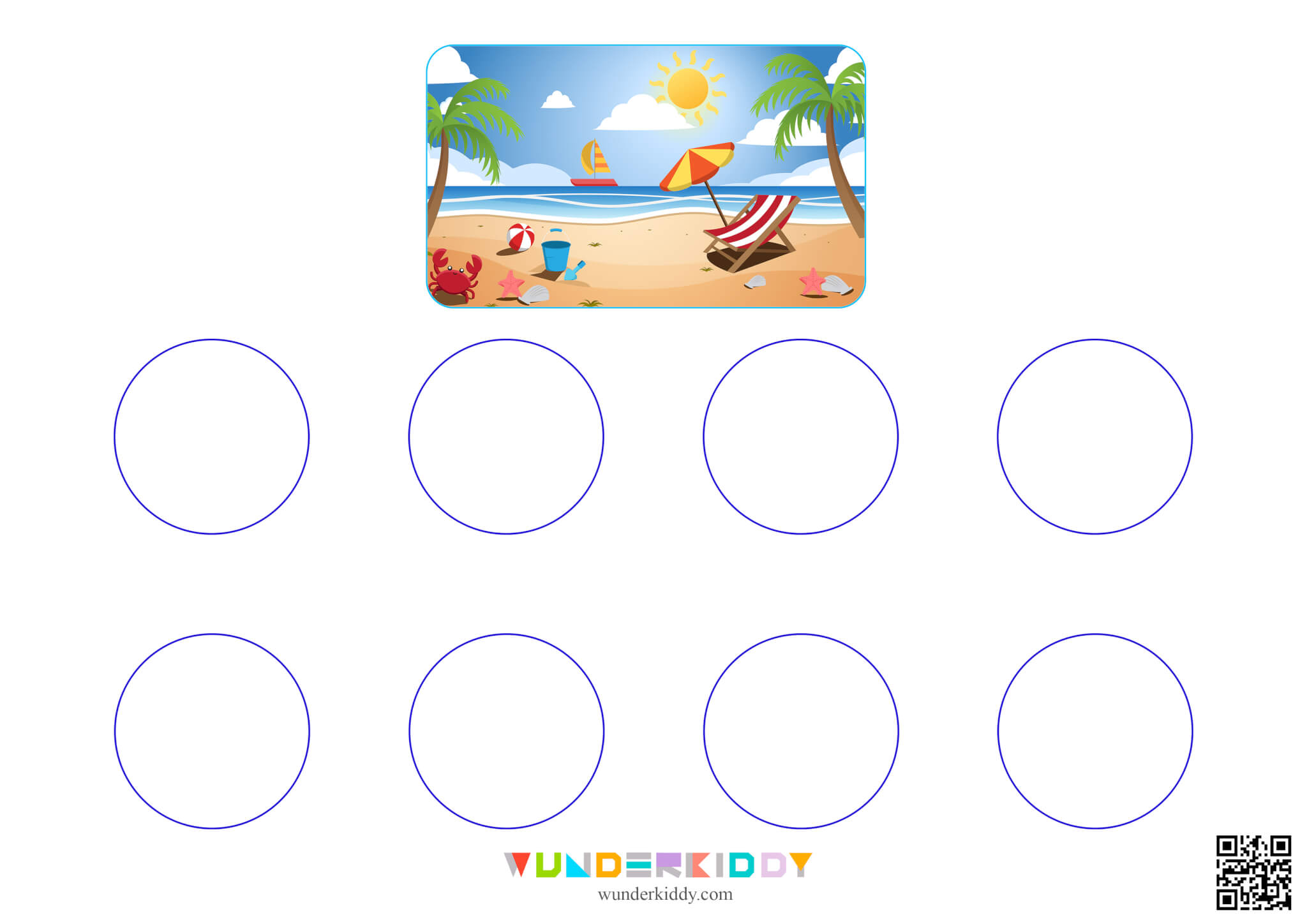 An educational game for kids 3-4 years old «What will I take with me?», where they need to sort items into groups. During the game, preschoolers will develop logical thinking, mindfulness and enrich their vocabulary.
Print out the task materials and cut out round cards with different items. The task pages depict five different locations: a bathroom, a classroom, a kindergarten class, a park, and a beach. The goal of the game is to place item cards under the pictures of a certain room or area.
Look at the available locations and item cards with your child. Name them and think what they are for. Given their purpose, it will be easier for children to understand where to place this or that object. Invite the child to think about what things he would take with him, for example, for a walk in the park, and then arrange the cards in the cells near the pictures of the locations.