PREMIUM ACCESS
to 3 500+ kindergarten worksheets
GET IT
X
Kindergarten Sorting Game Wild and Domestic Animals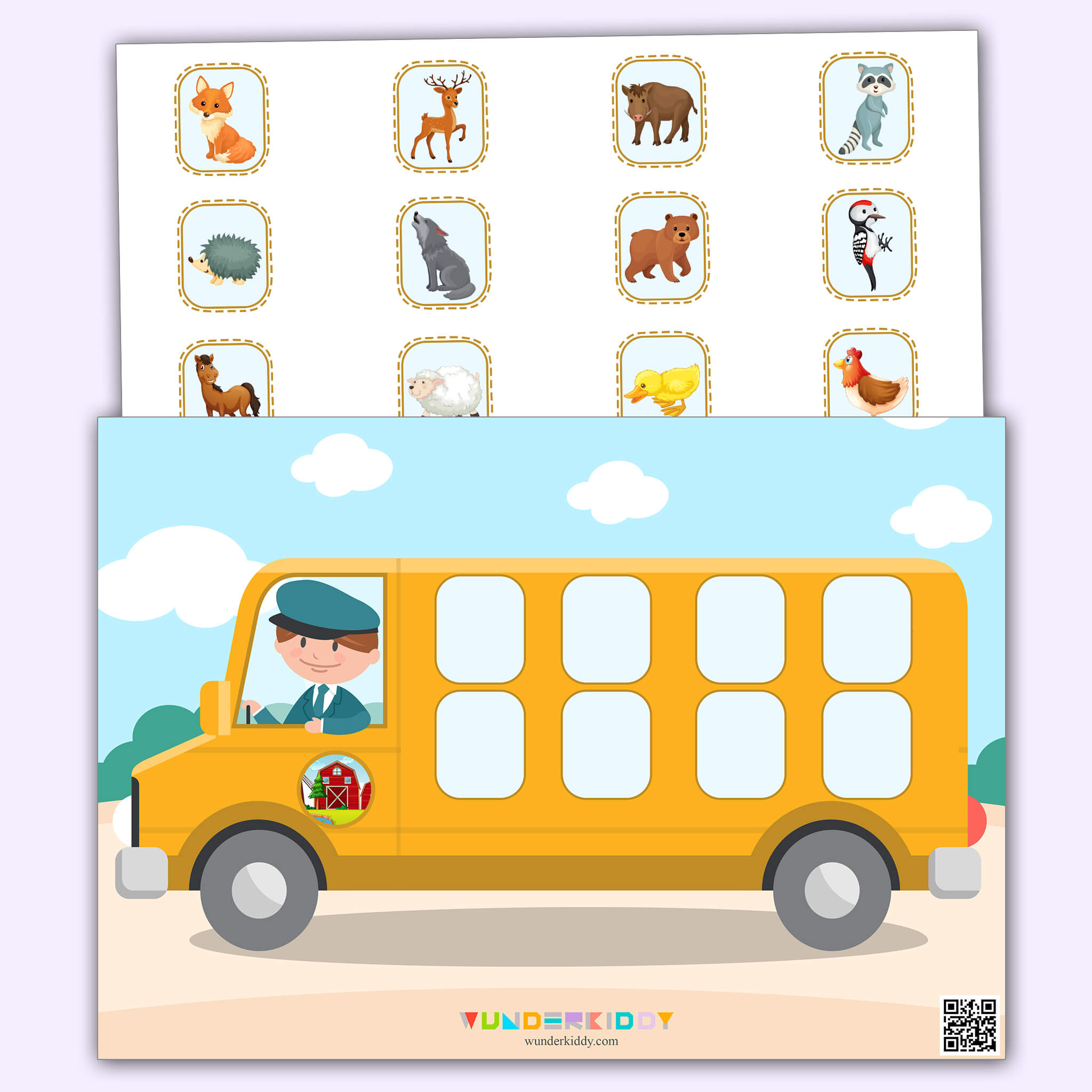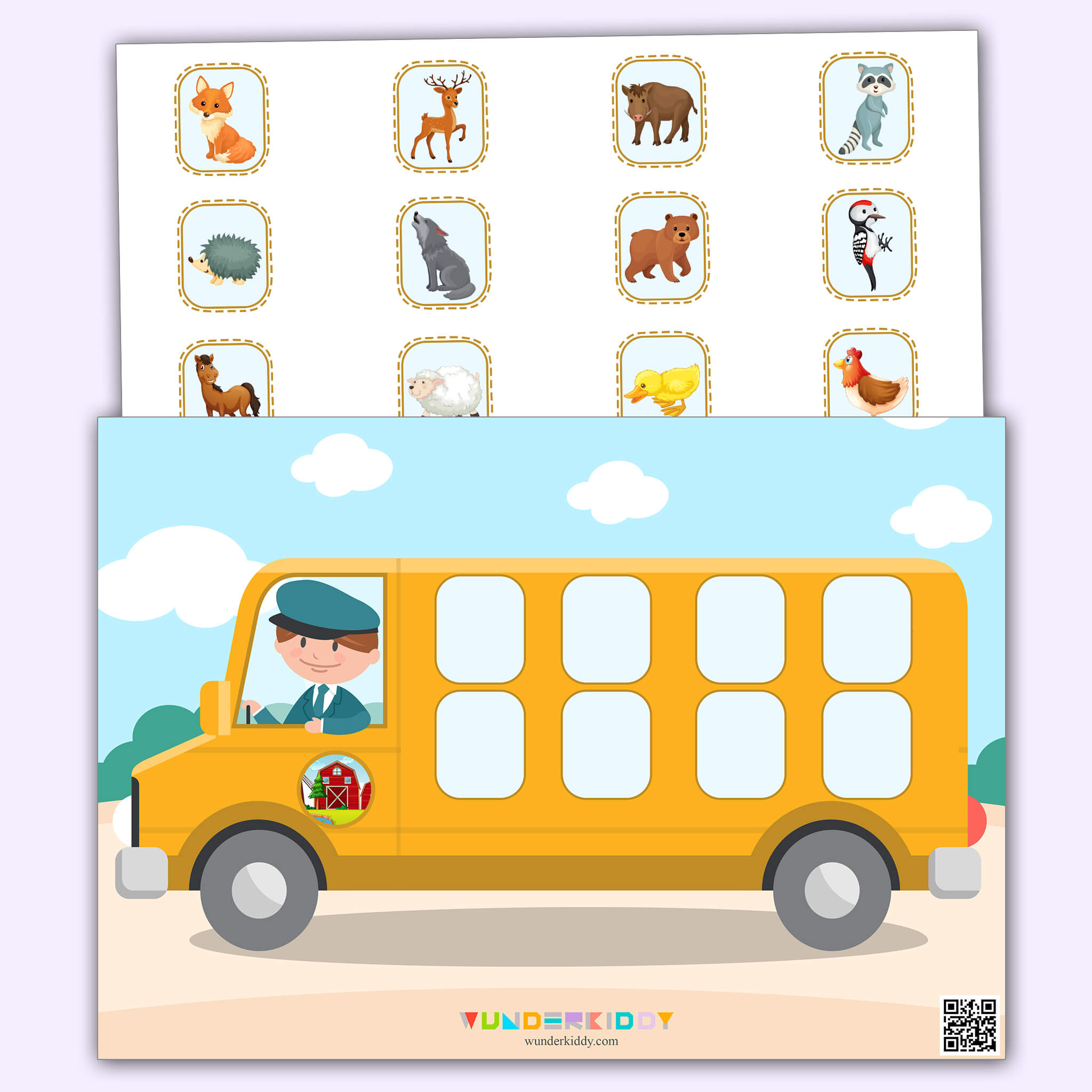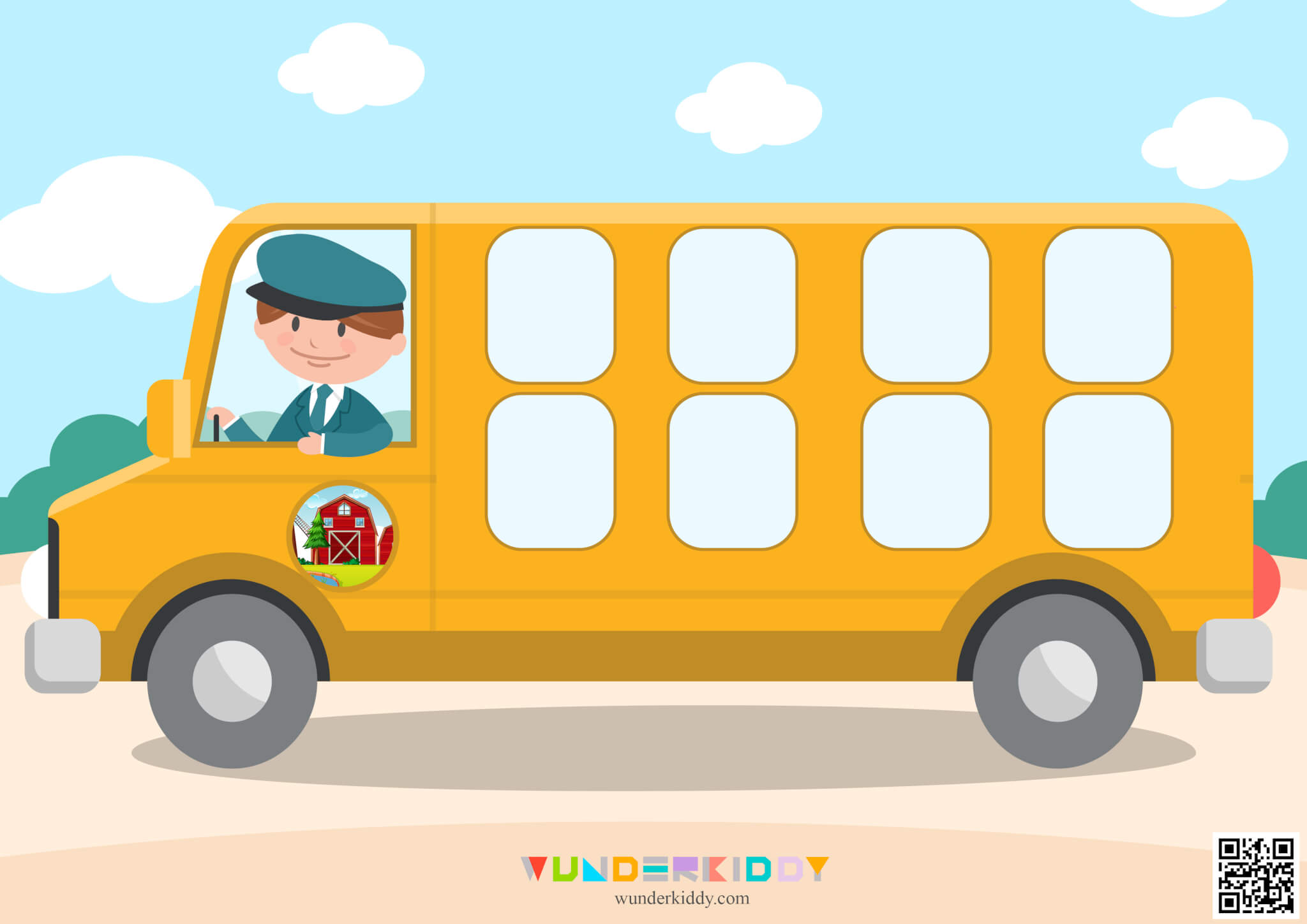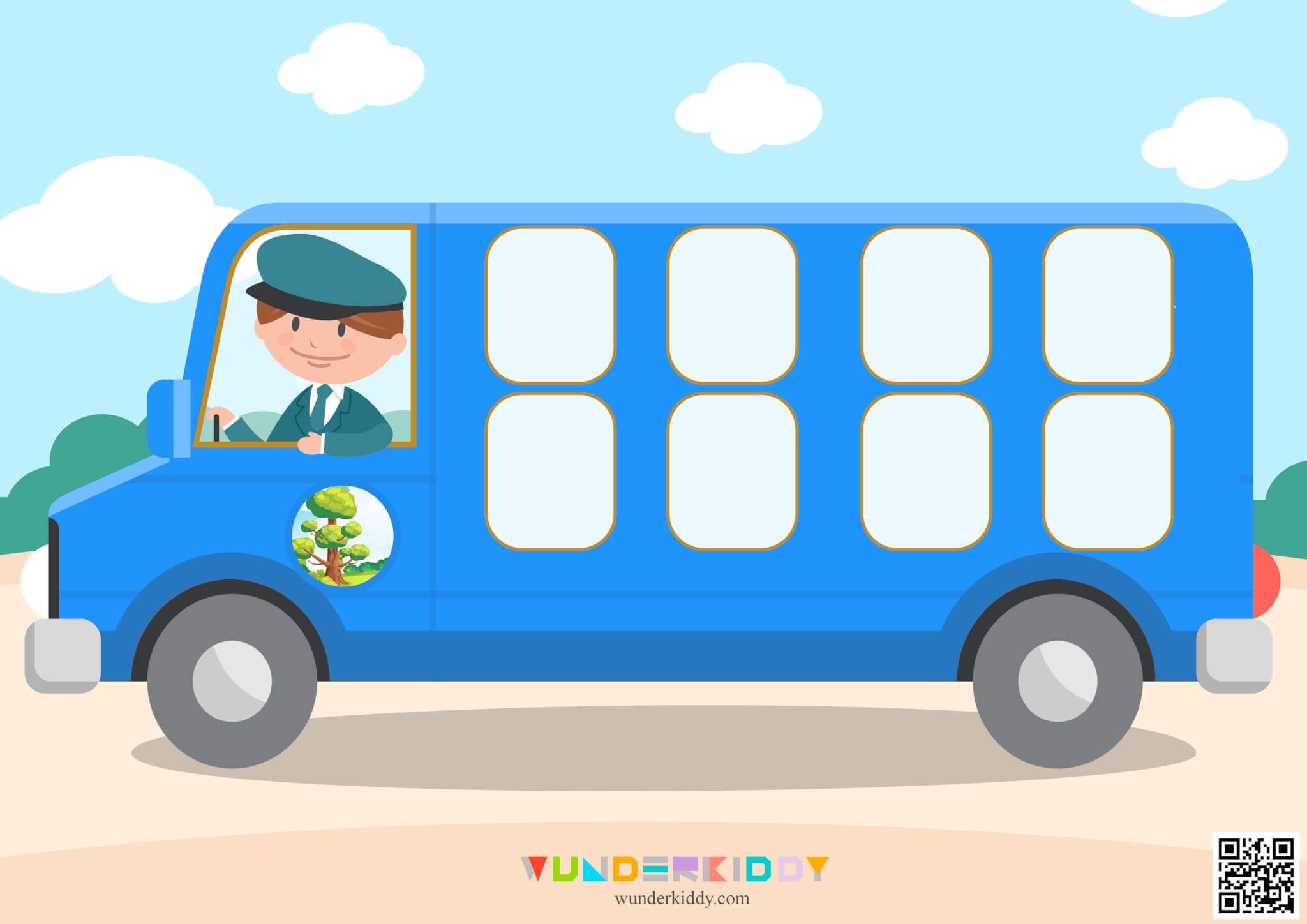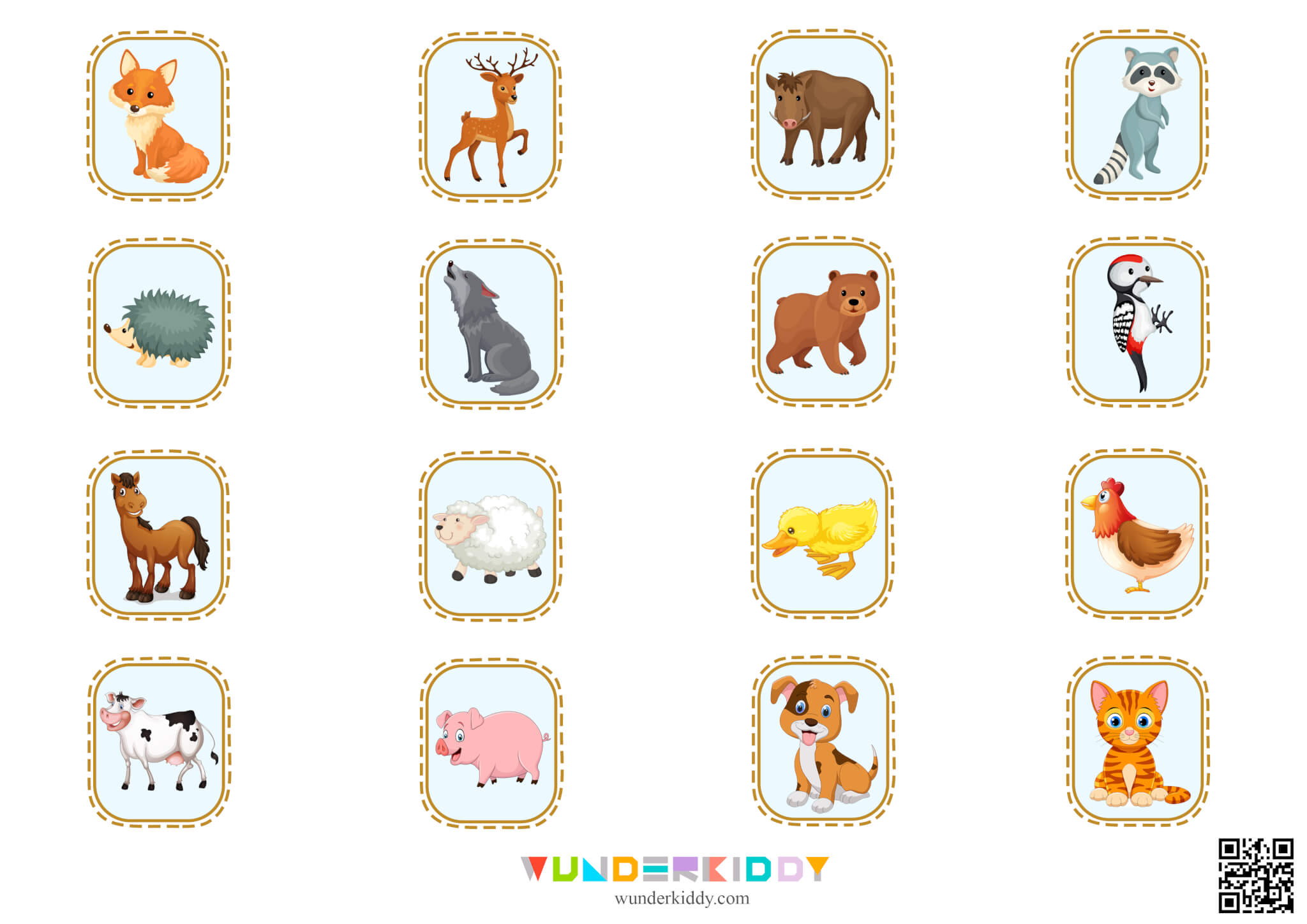 The educational game «Wild and Domestic Animals» will familiarize children from 3 years old with the diversity of the animal world and train their memory. Preschoolers will learn that animals can be domestic or wild, and what the difference between them is.
Print out the activity kit and cut out the animal cards. Name all the animals on the cards and tell your child which animals are domestic and which are wild. Explain where they live, what they eat, and how useful the domestic animals are.
There are two buses for transporting animals on the pages of the assignment. One bus is for domestic animals and takes them to the farm, the other bus is for wild animals and takes them to the forest. The child has to sort the animals and put the cards in the boxes on the bus.