PREMIUM ACCESS
to 3 500+ kindergarten worksheets
GET IT
X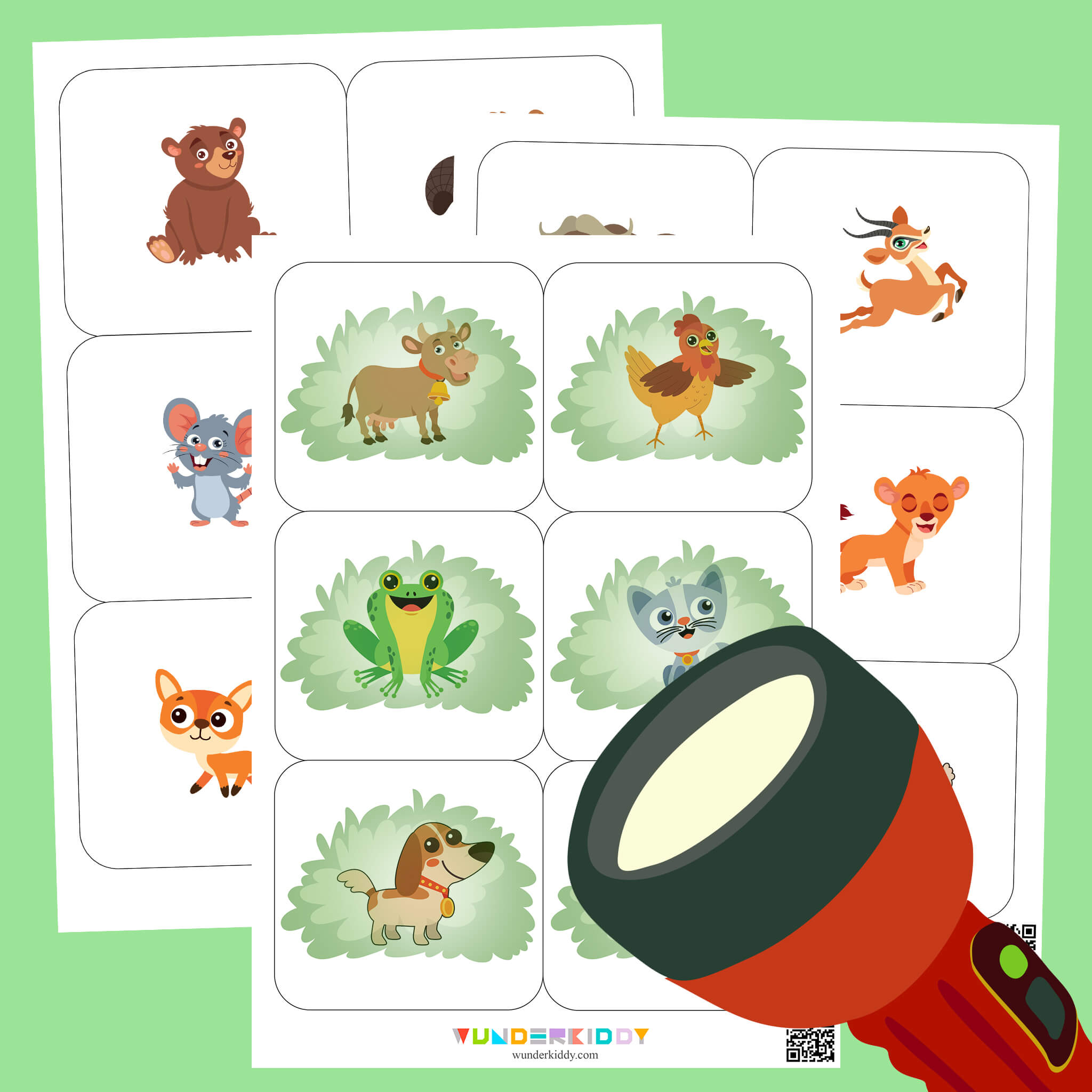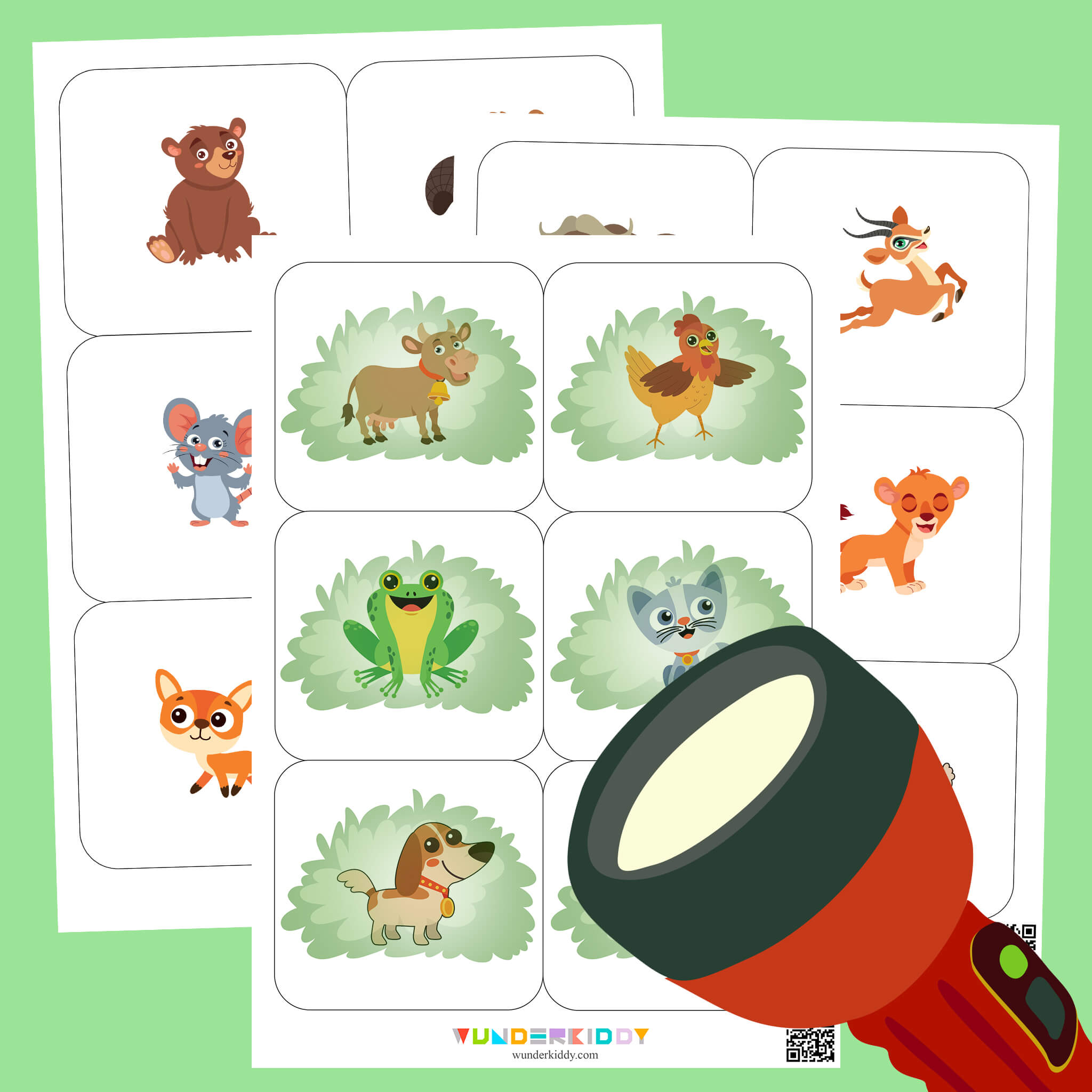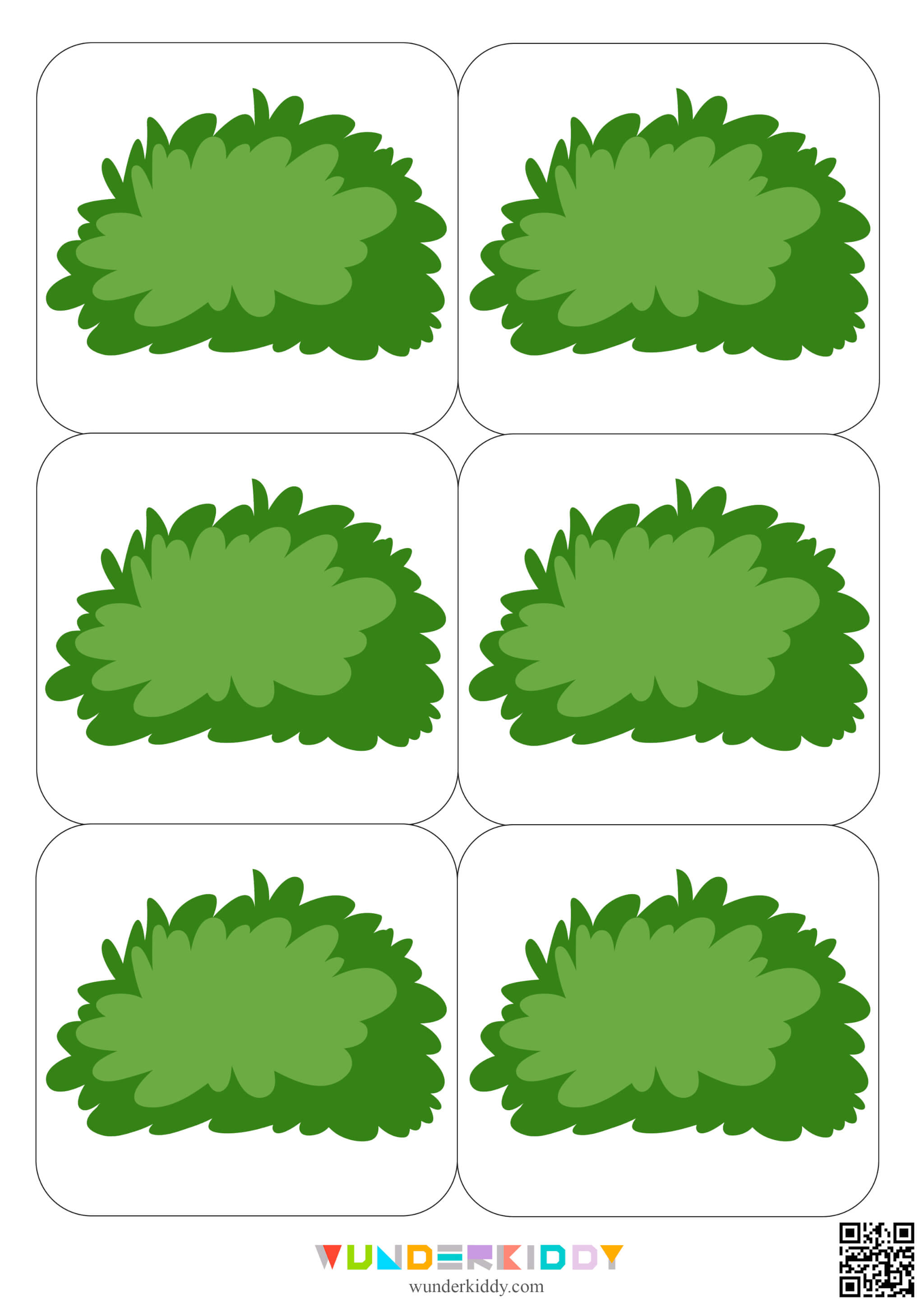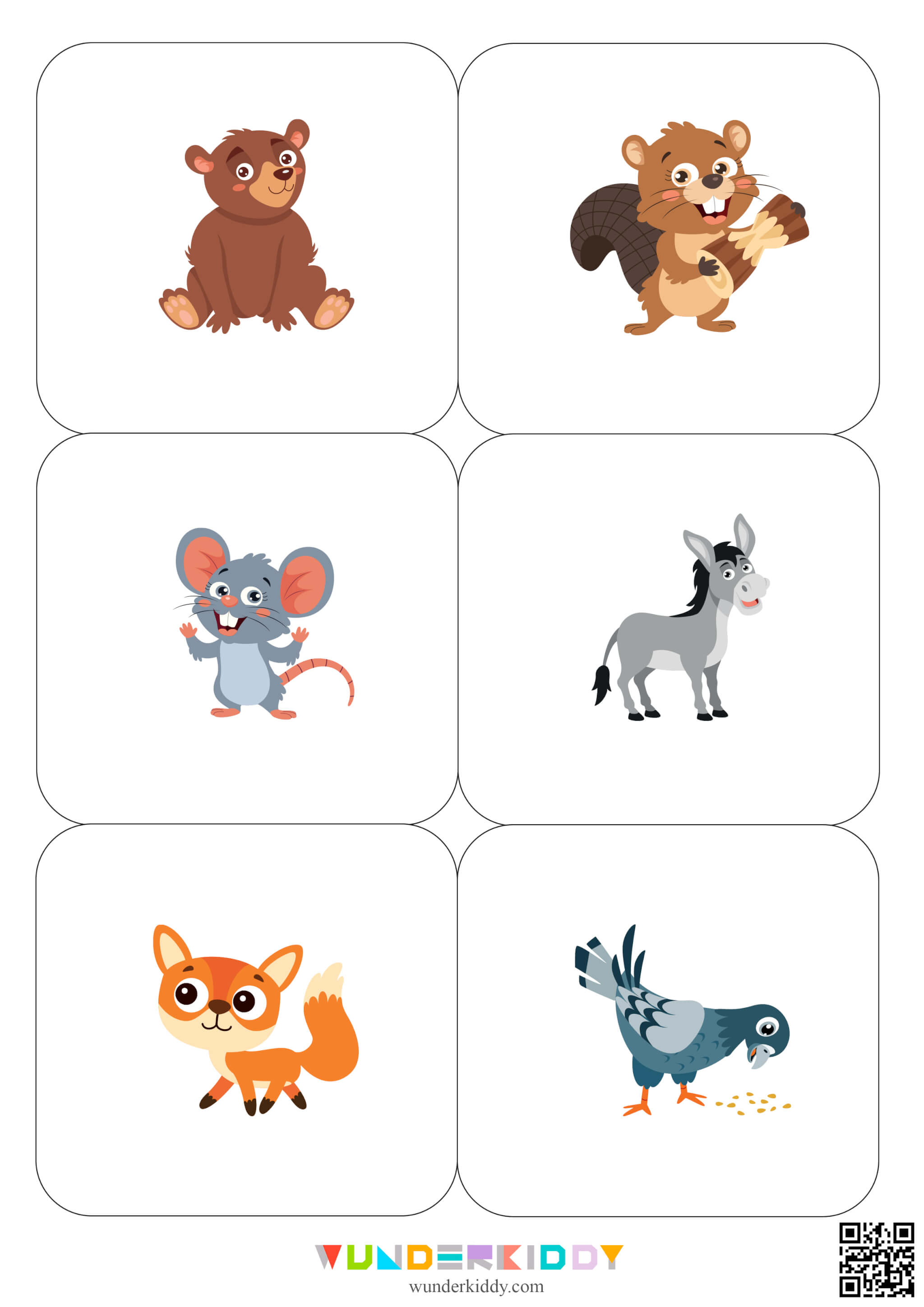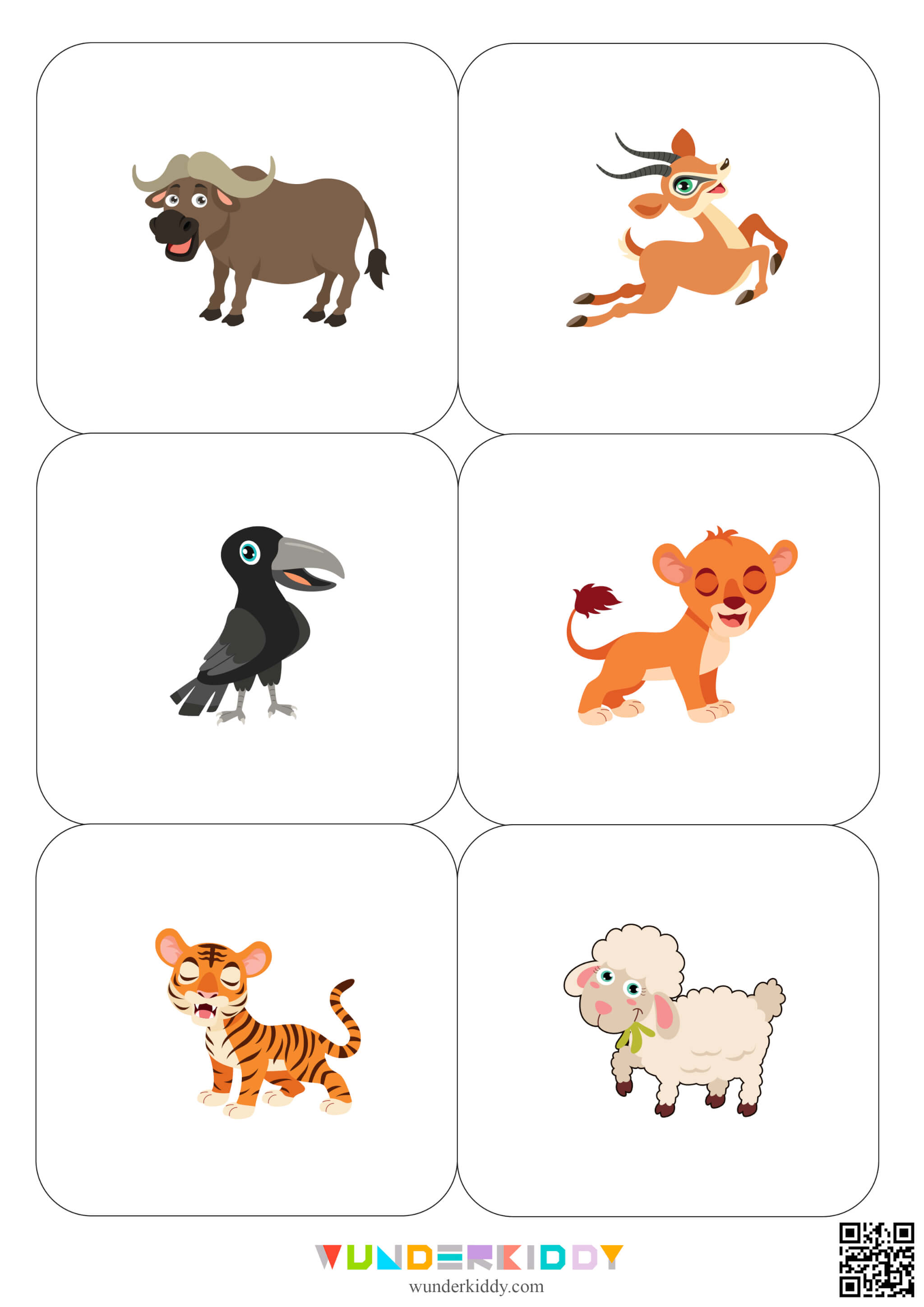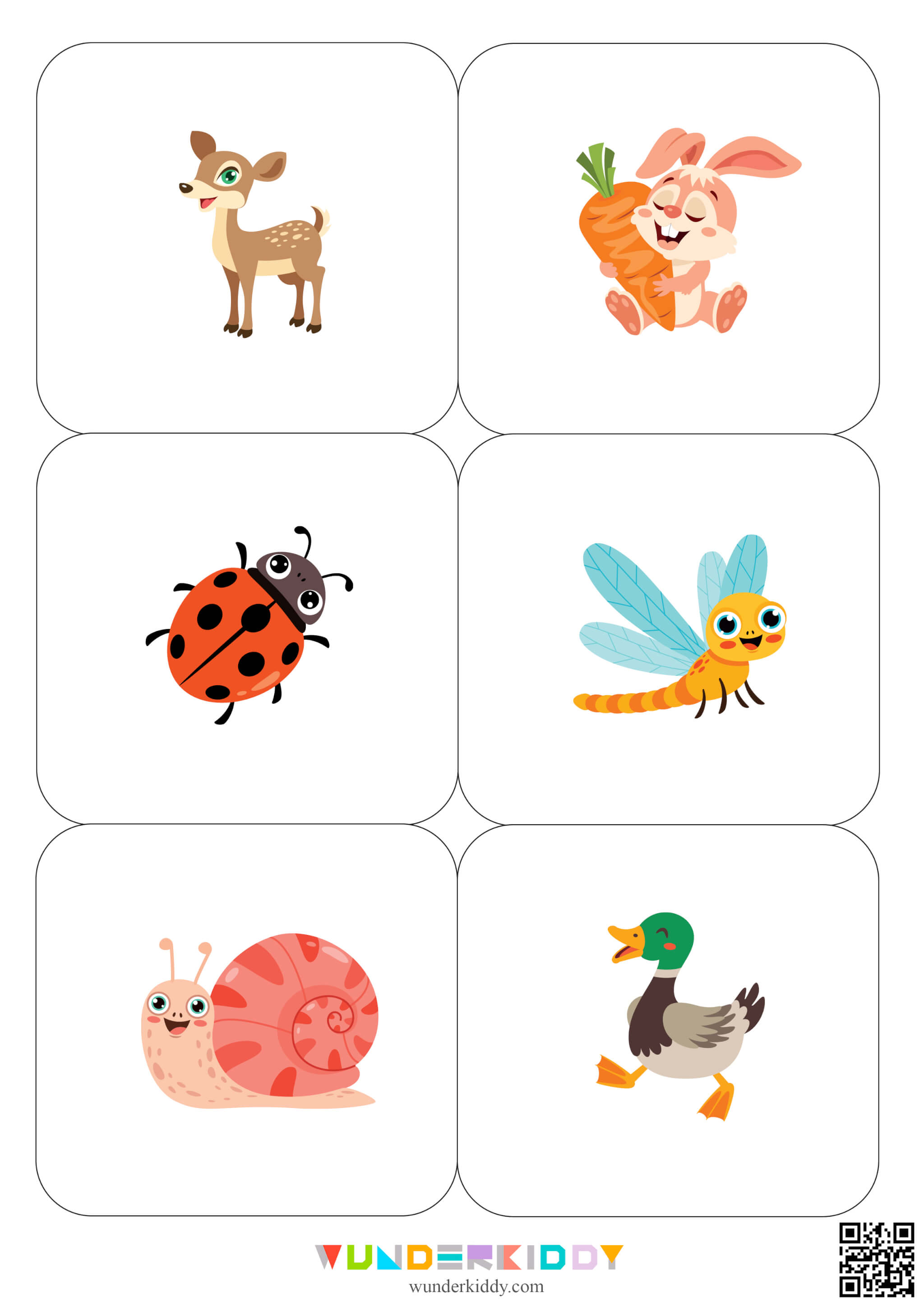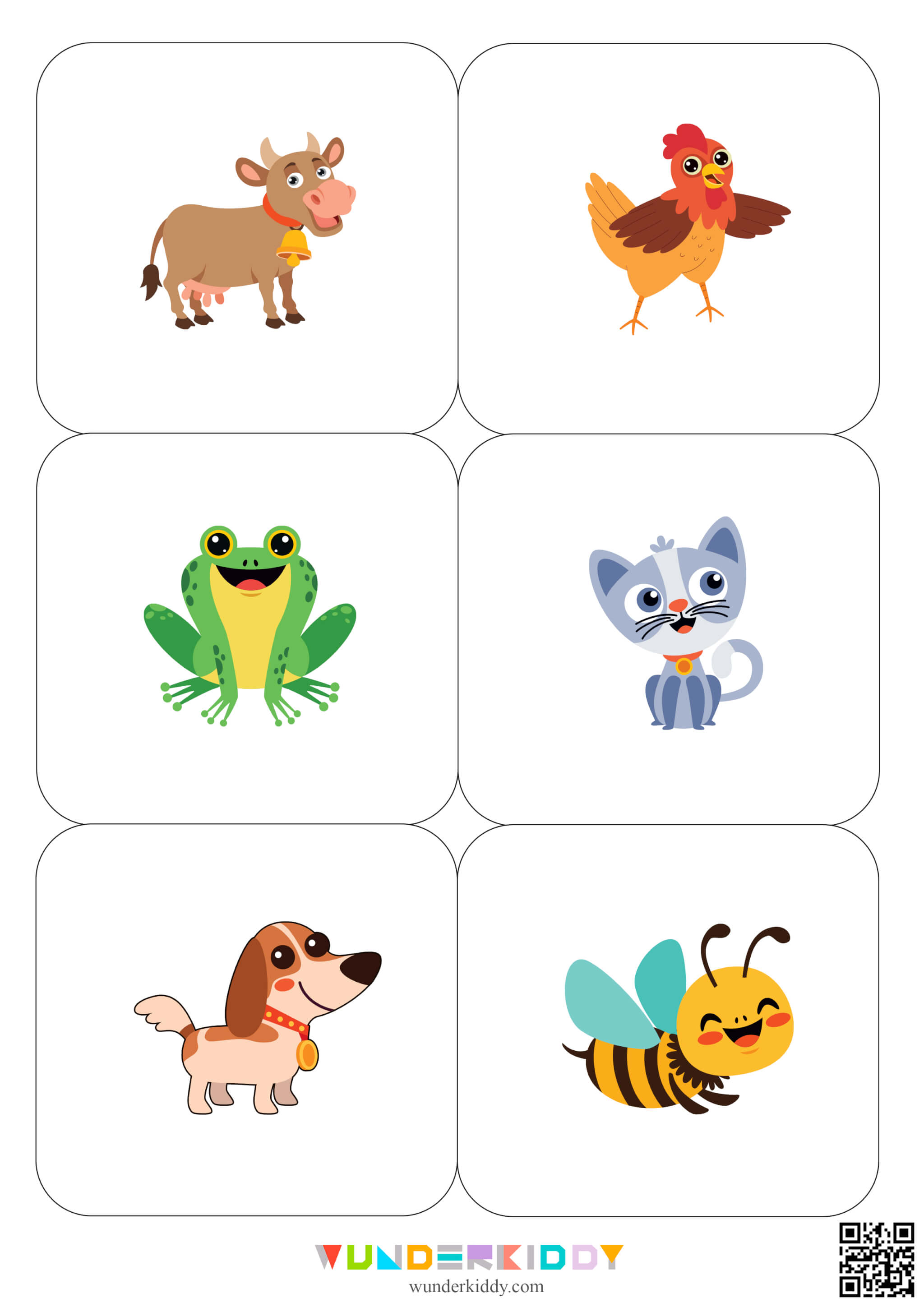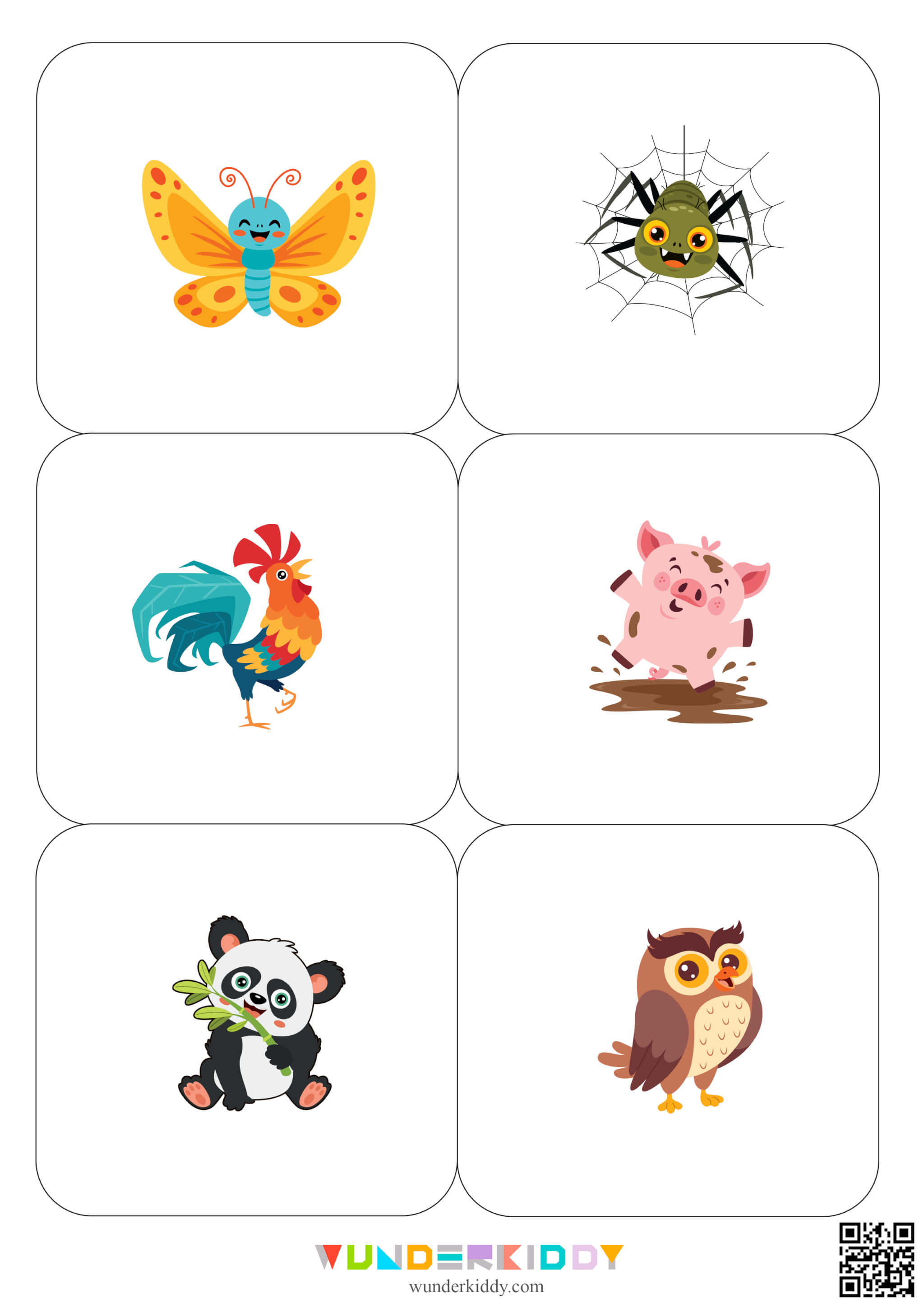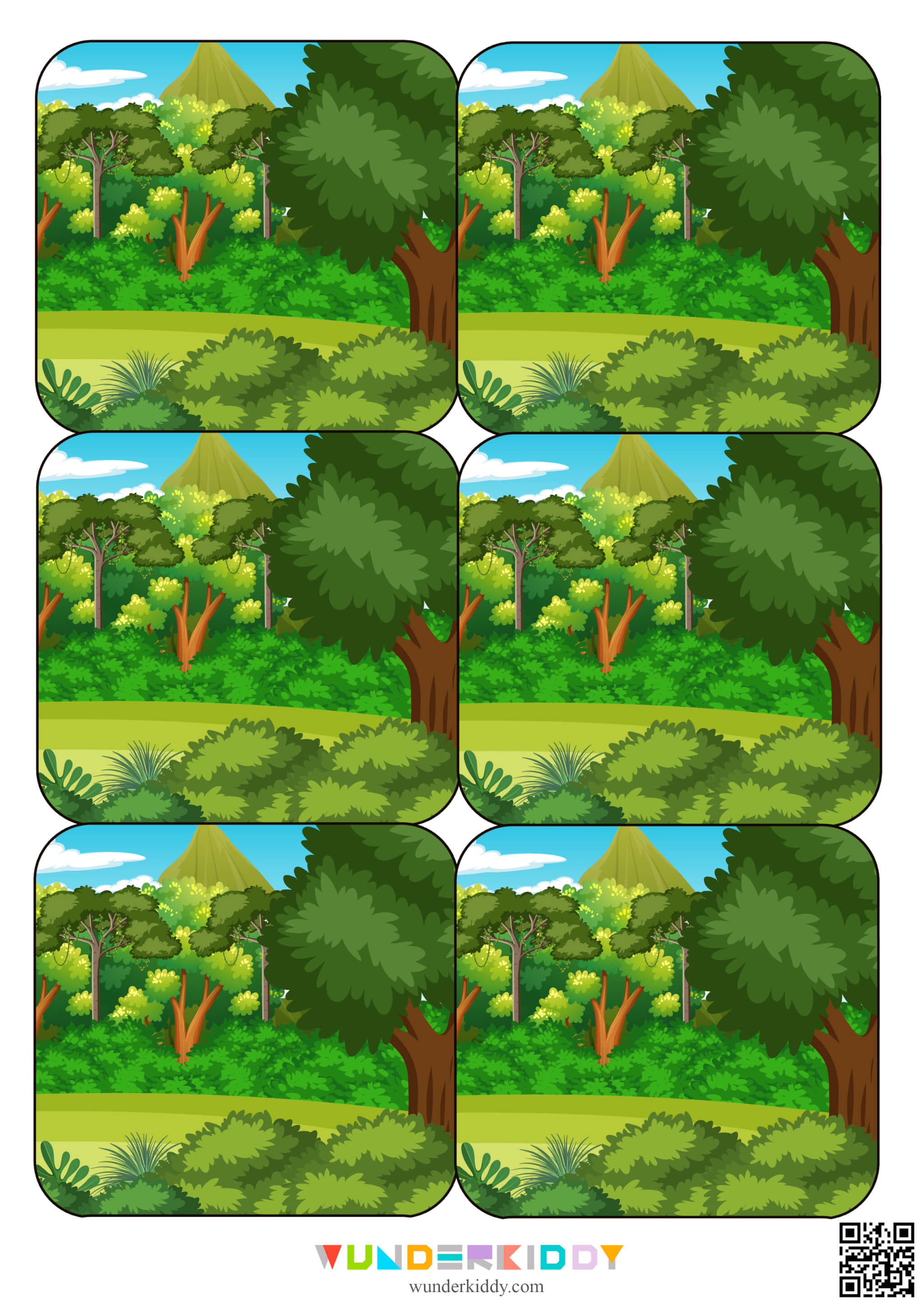 Educational game Animal Guessing is meant for children from 2 years old and up to develop logical thinking and attention. The game task is to recognize and name the animals that are hiding behind the bush.
First, prepare the material for the game:
print out free activity sheets on our website;
cut out all the bushes and animals;
put a bush on the picture of an animal so that the contours match, and glue them together;
if you are using thin paper, you will need to place another blank sheet of paper between the bush and animal so that the animal illustration could not be seen through without a flashlight.
Then take any flashlight or use a flashlight on your smartphone to shine a light from below of the card. Your child is to guess the animal. Then invite your child to shine the flashlight on each card and name the hidden animals.