PREMIUM ACCESS
to 3 100+ kindergarten worksheets
GET IT
X
Fun Activity for Kids Find the Correct Shadow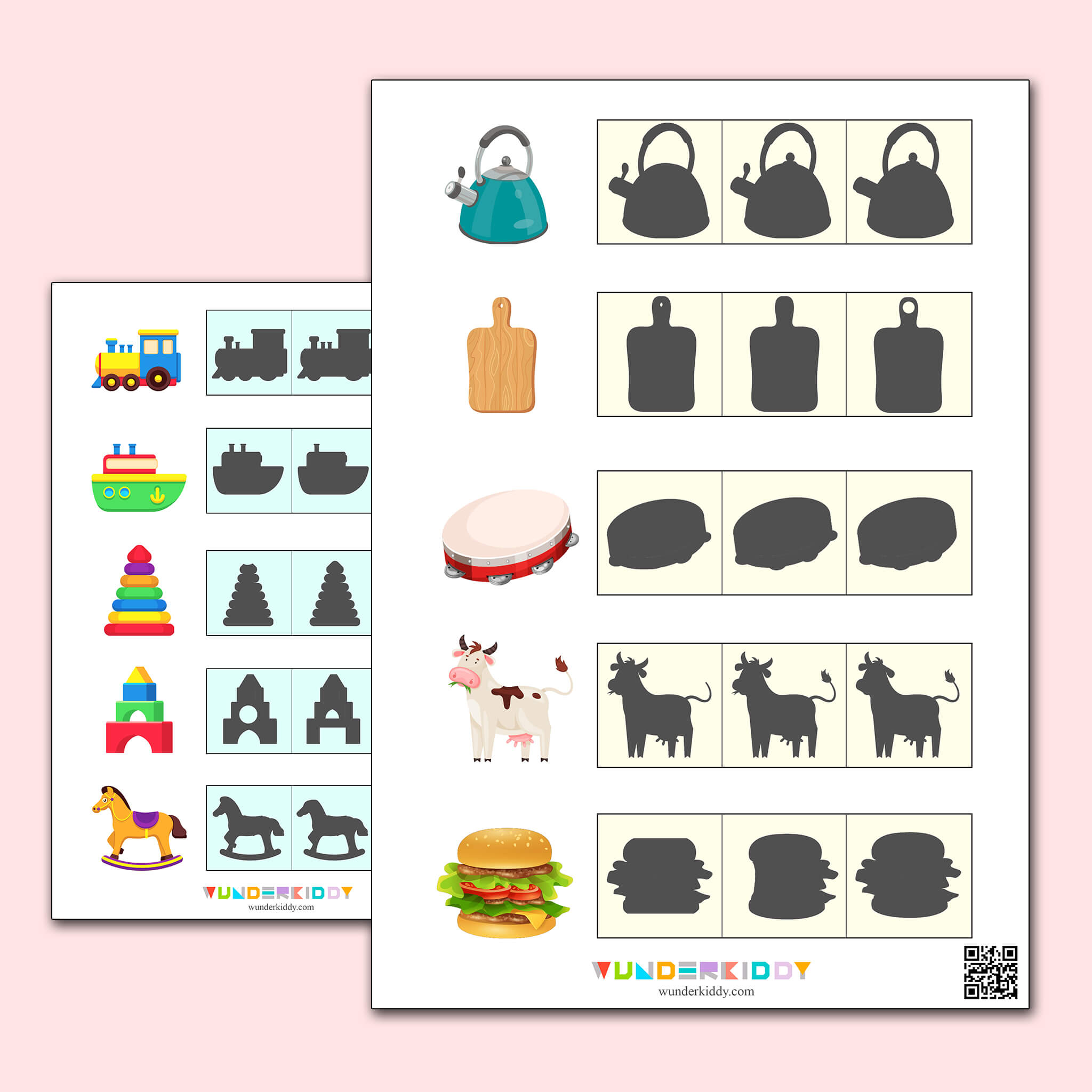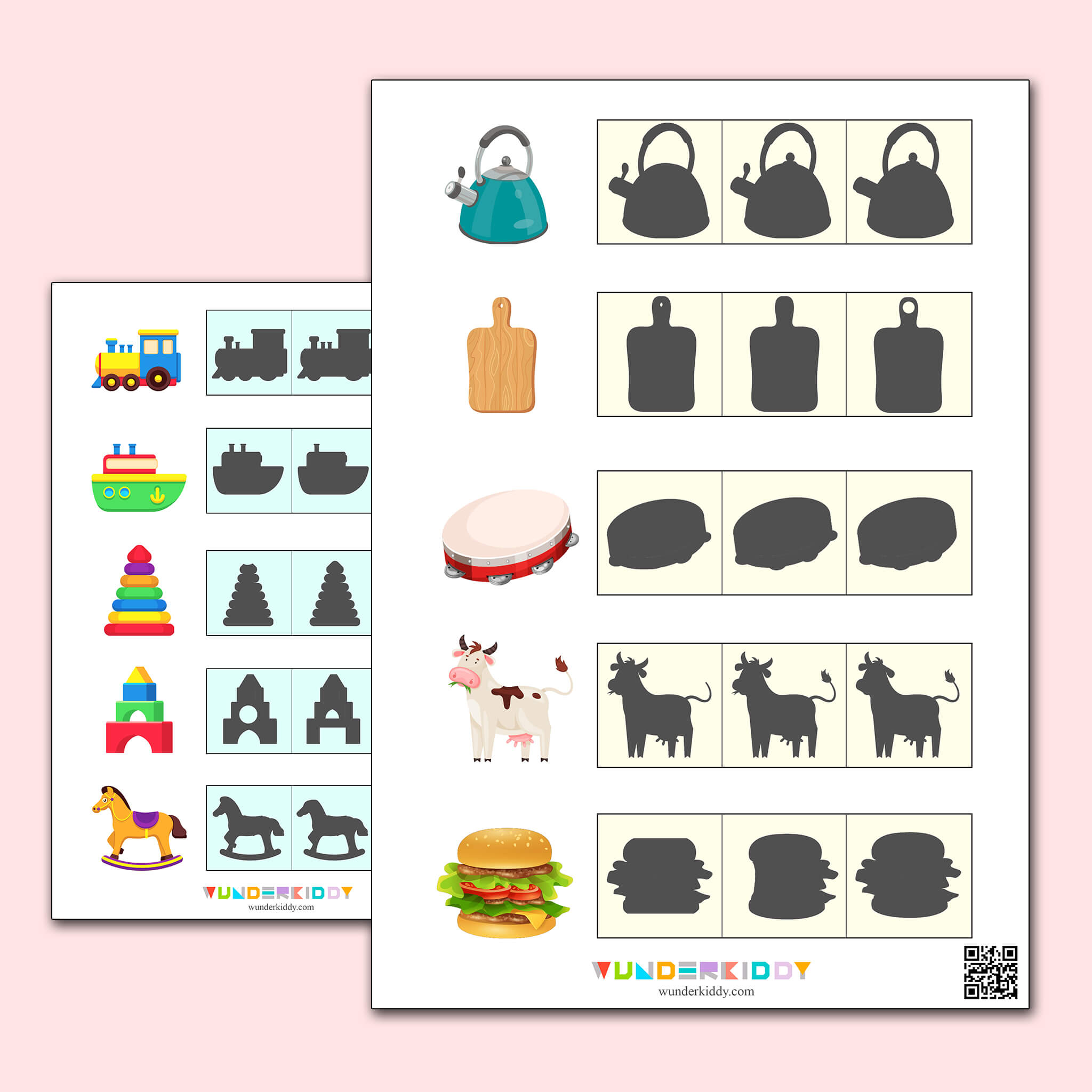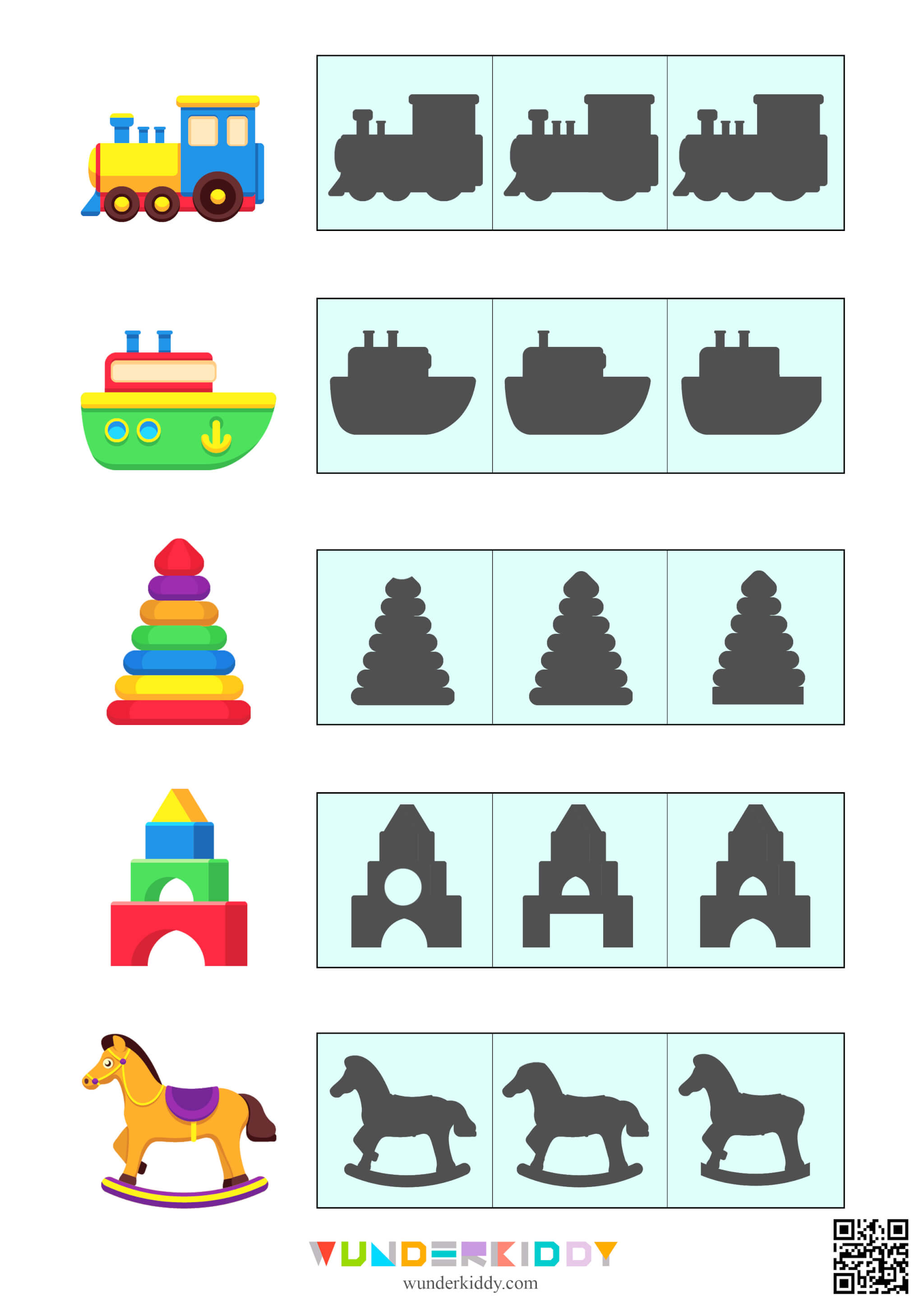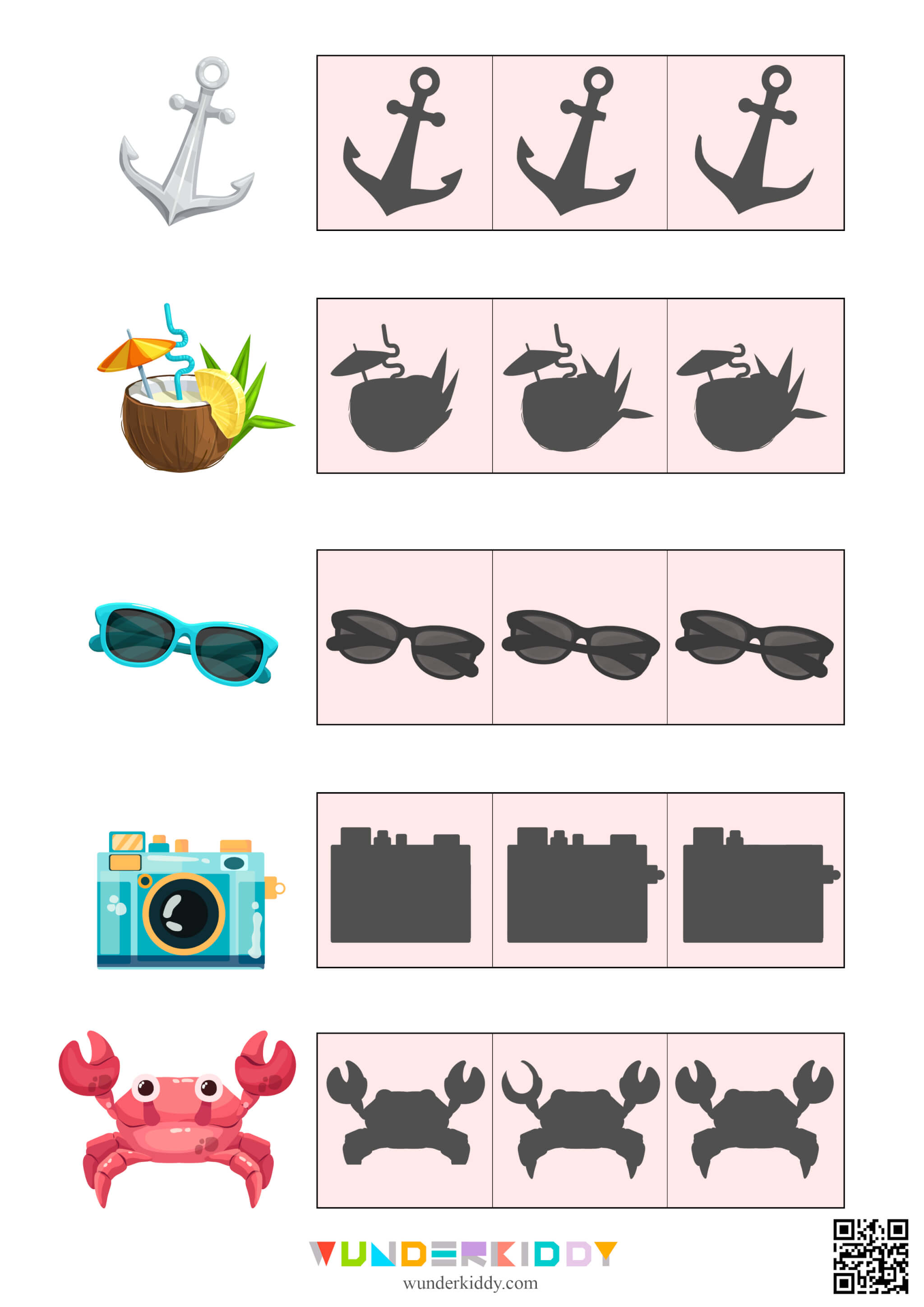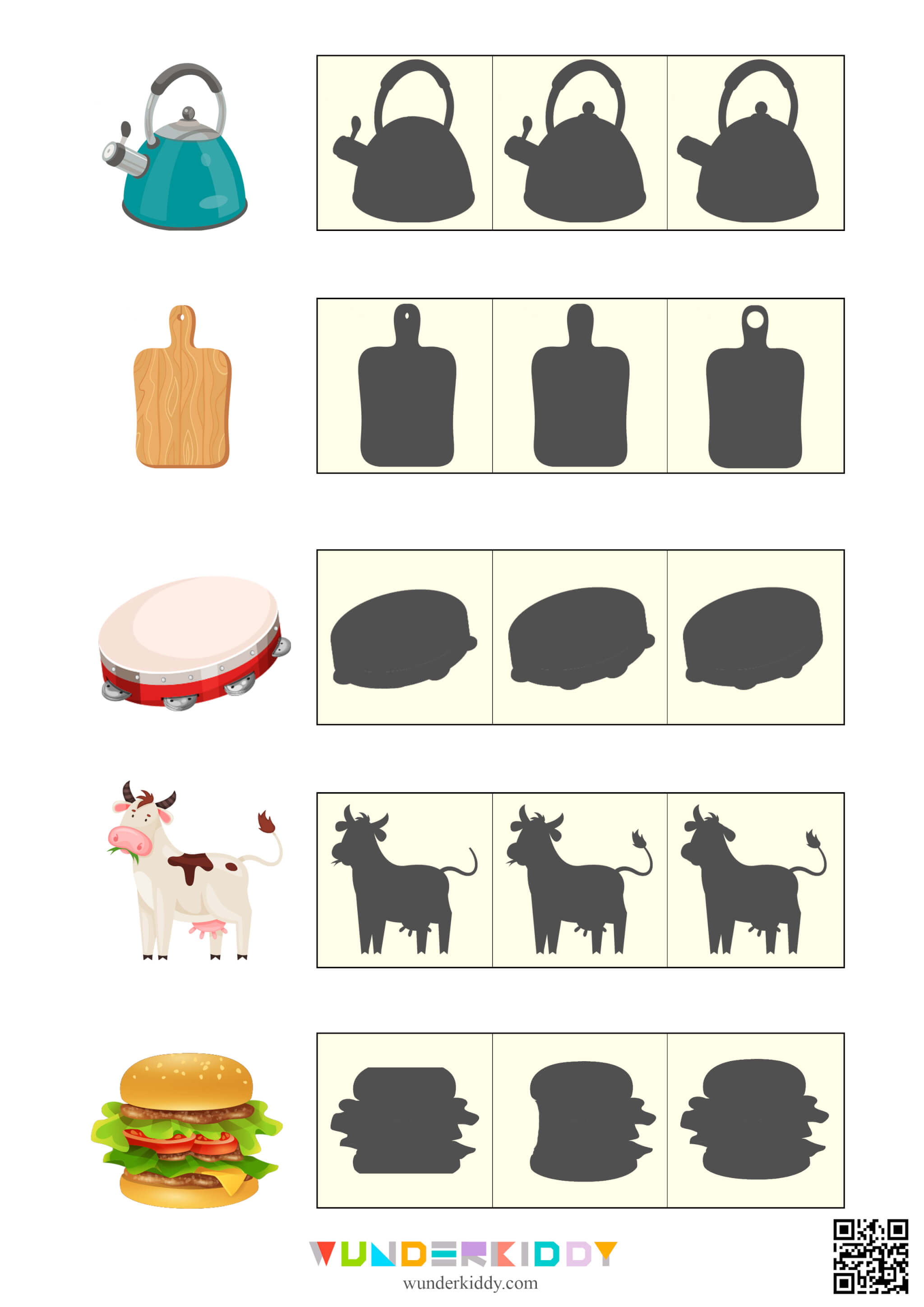 The task for children «Match a Shadow» will help develop logical thinking and attentiveness. During the lesson, the preschooler will learn to analyze the images of objects thoroughly and compare them, focusing on small details.
Print out a task that depicts objects on various topics. On each card, there are a color image of an object and three shadows of this object. One of the shadows is true, and the rest are false. Draw the child's attention to the smallest details of images and silhouettes in order to match the object with its shadow.
Once your child has chosen the right shadow, ask him to explain his choice. Invite the child to find the differences between the remaining two silhouettes from the color image of the object.