PREMIUM ACCESS
to 3 000+ kindergarten worksheets
GET IT
X
Animals Shadow Matching Activity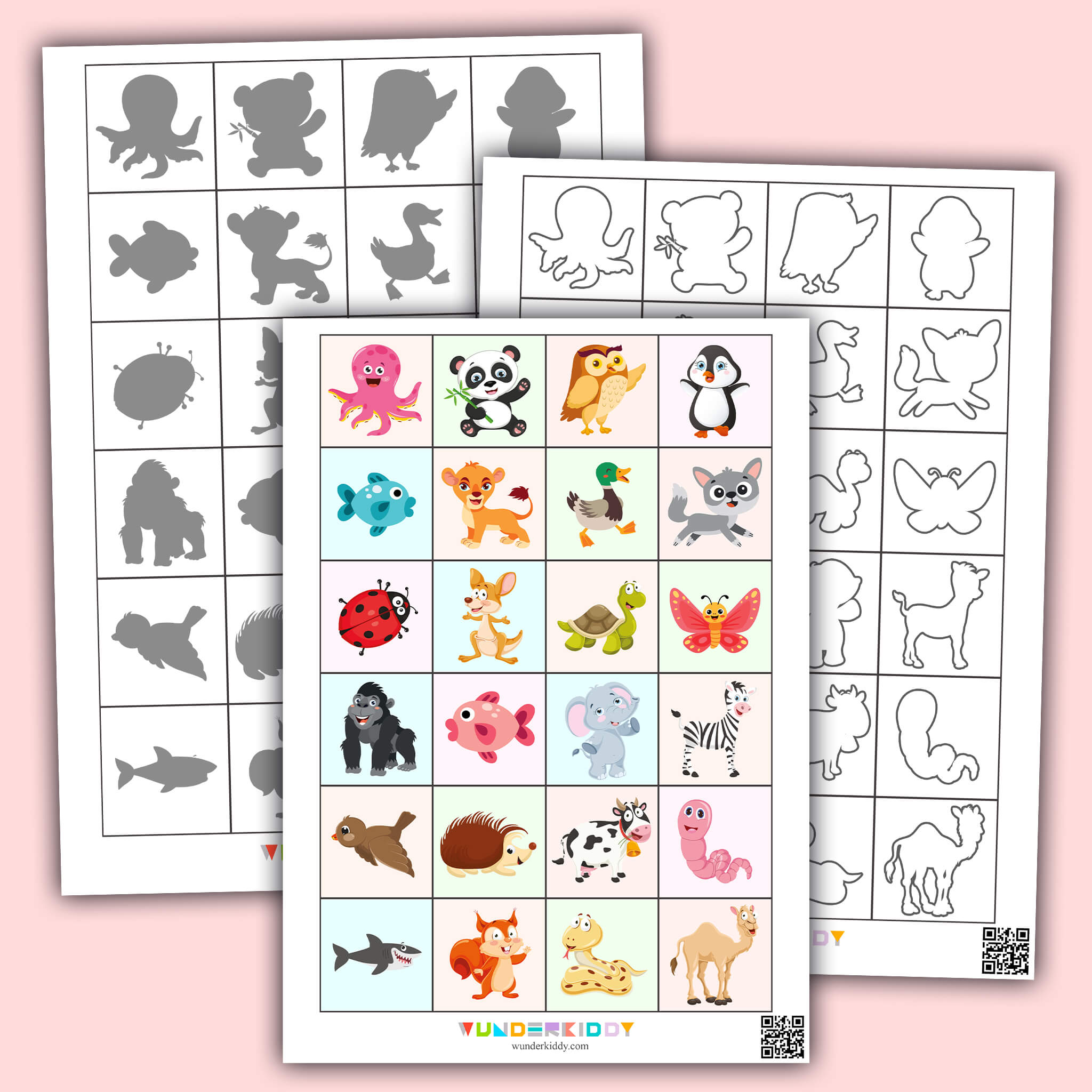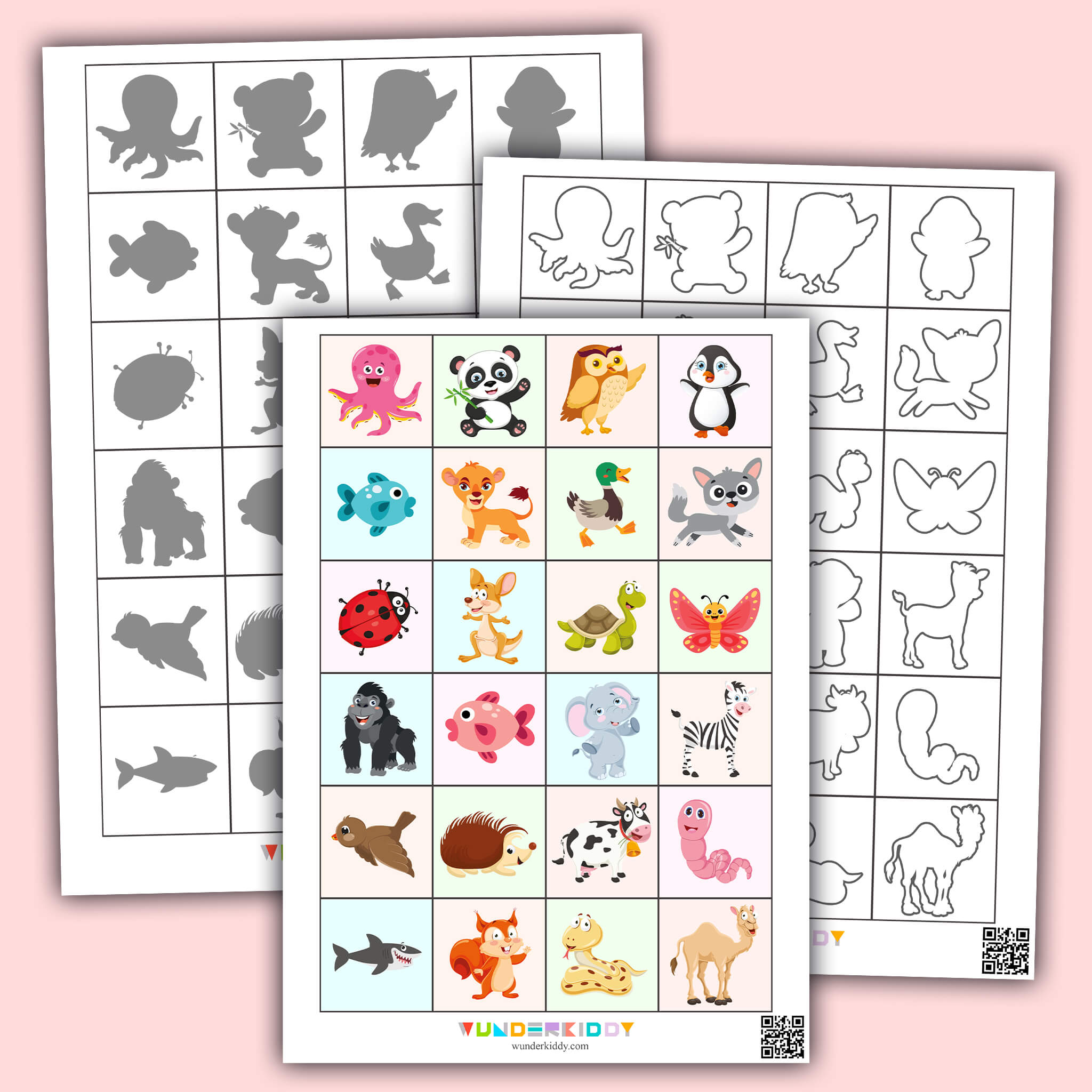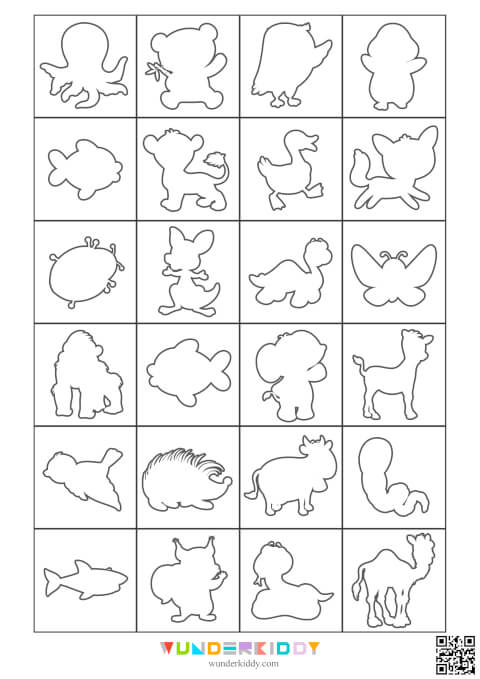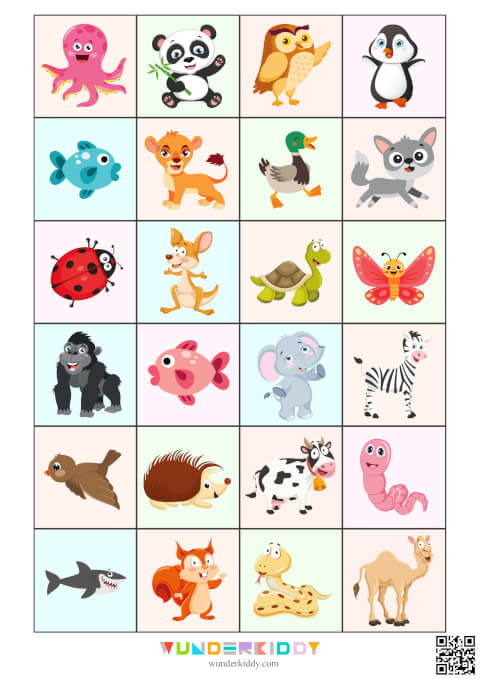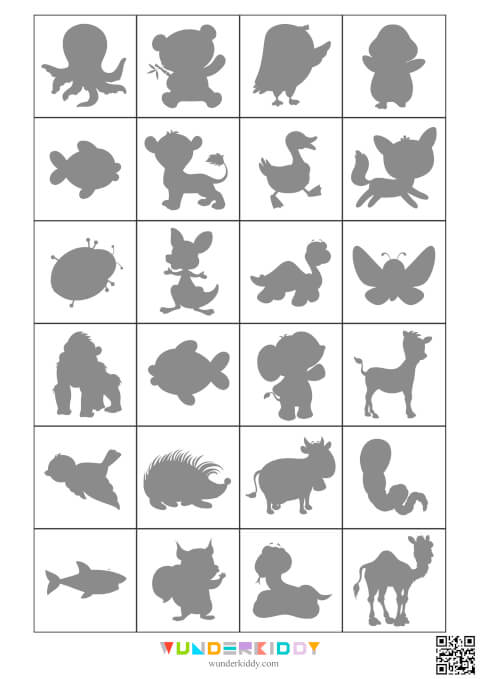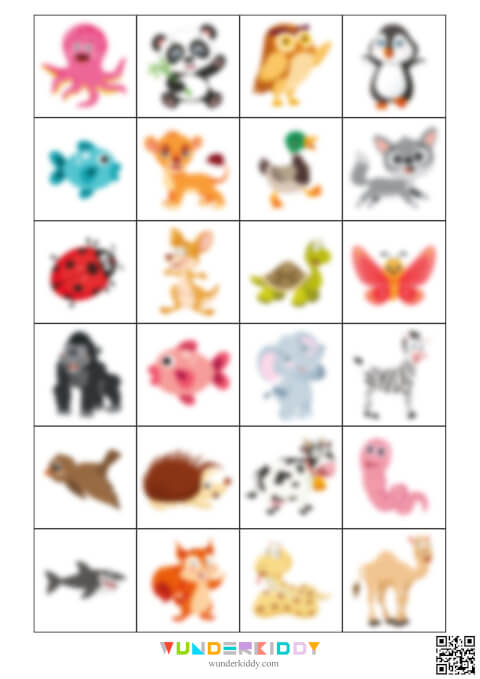 Flash cards Animals Shadow is meant to develop attention, concentration ability, hand-eye coordination and fine motor skills by children at preschool age. The task is to recognize animals and find matching colored pictures.
Print activity sheets for preschool learning activity and cut out all the game cards with colored animals. Then choose one of the playfields by your preference:
with shadows
with contours
with blurred pictures
Ask your child to take cards one by one and put them on the matching places on the playfield. While playing, name all the animals and talk where they live, what they eat, etc. Such a conversation improves speaking skills.