PREMIUM ACCESS
to 3 500+ kindergarten worksheets
GET IT
X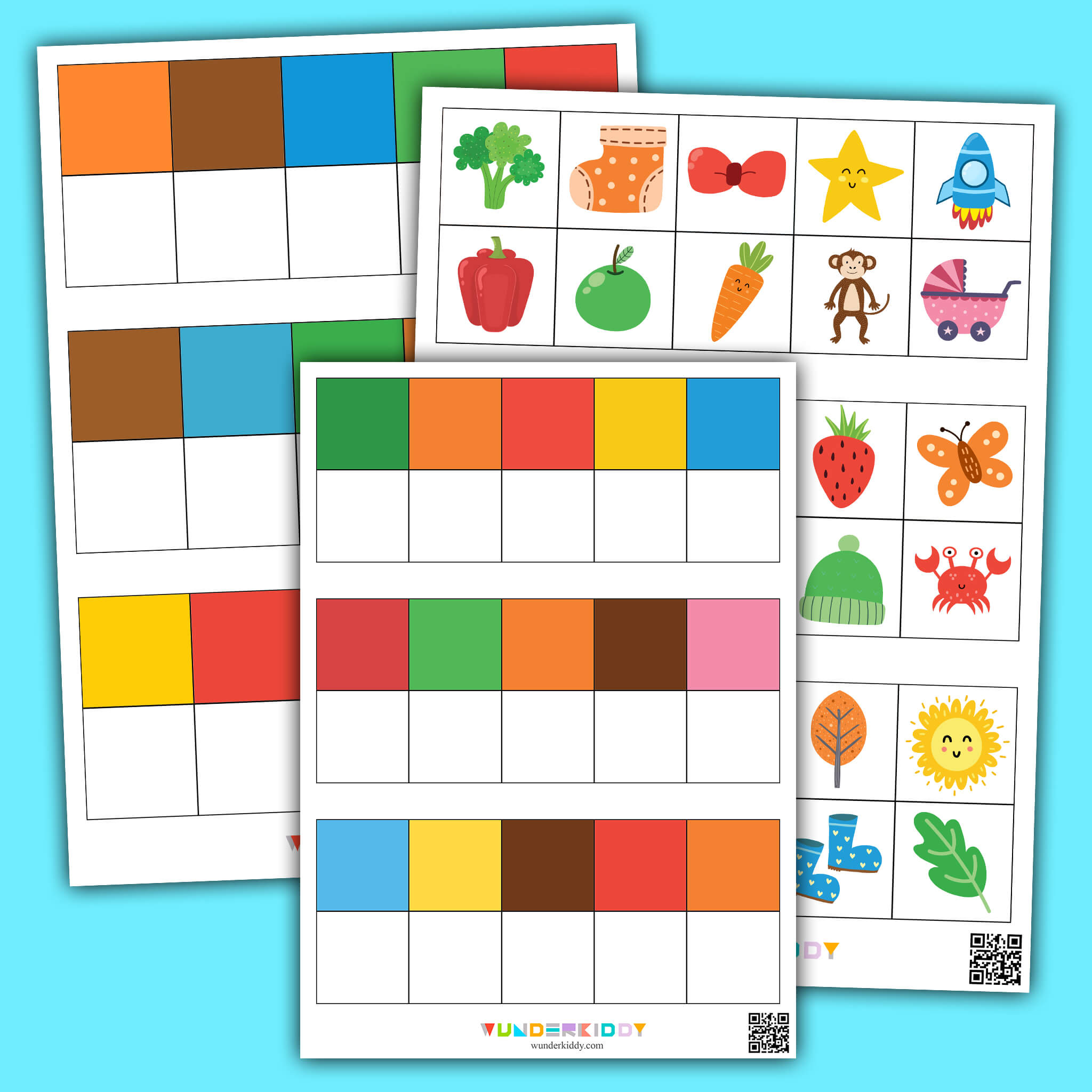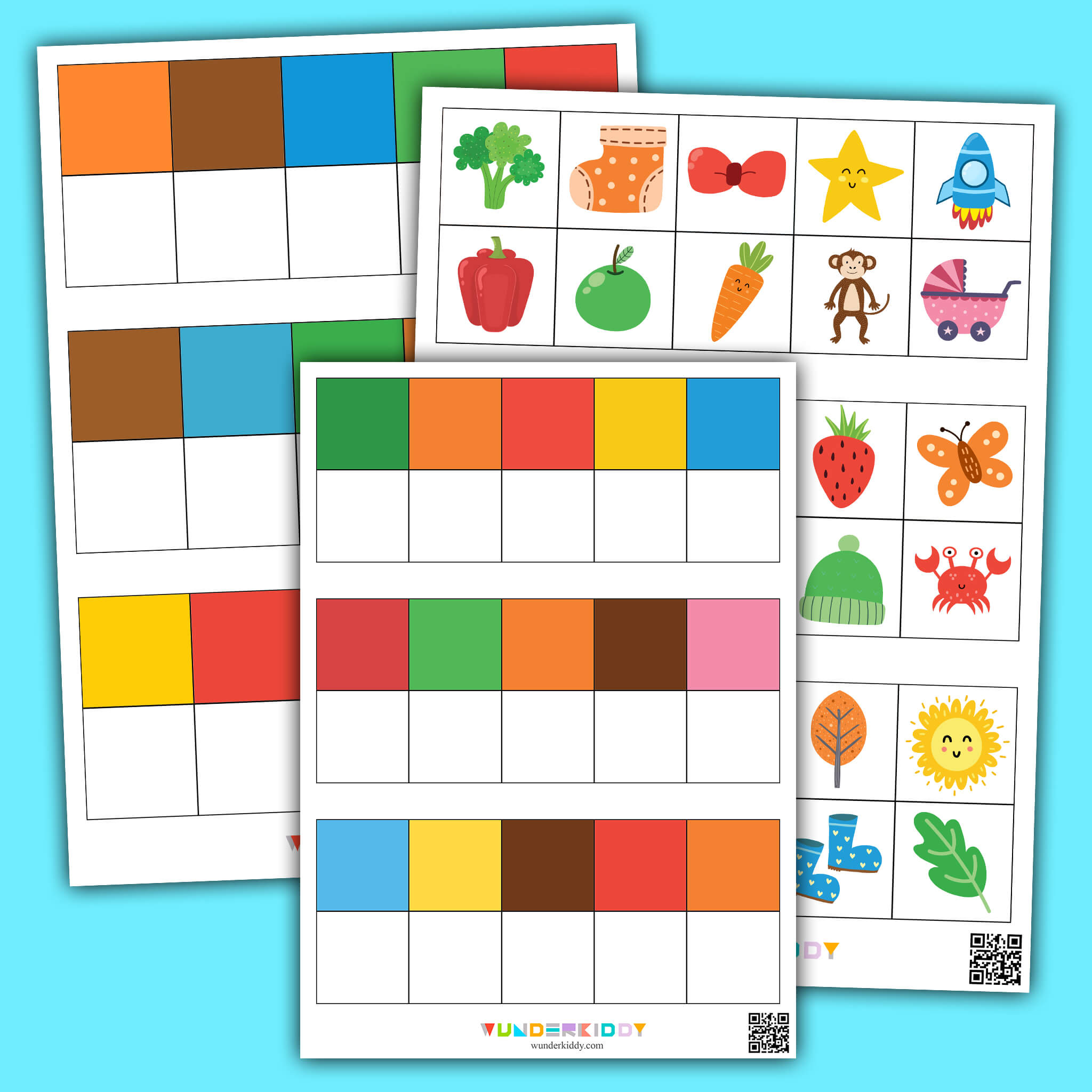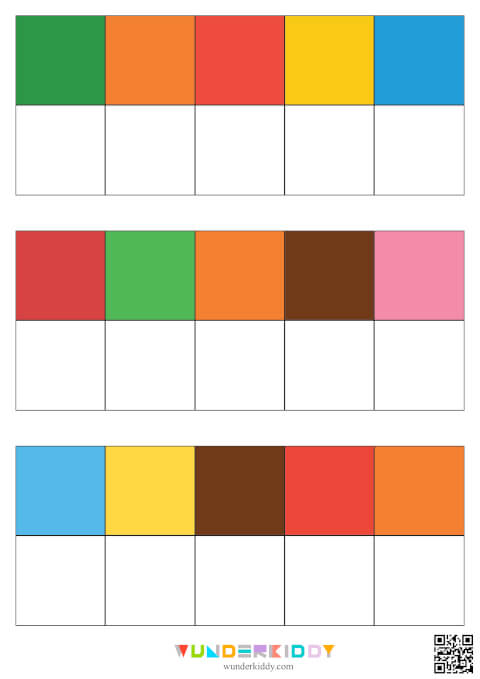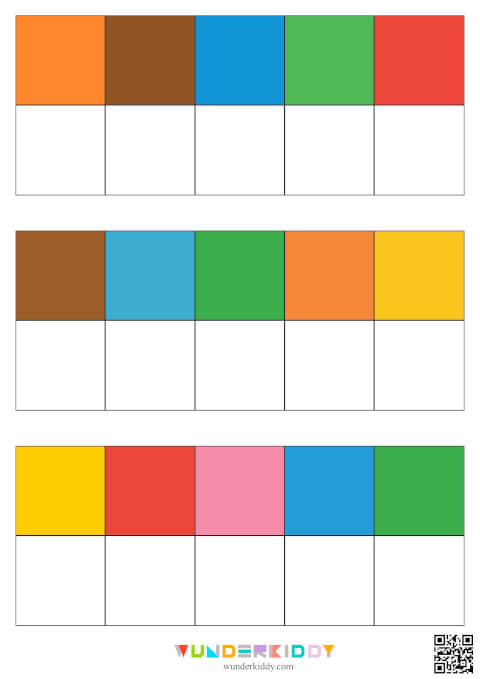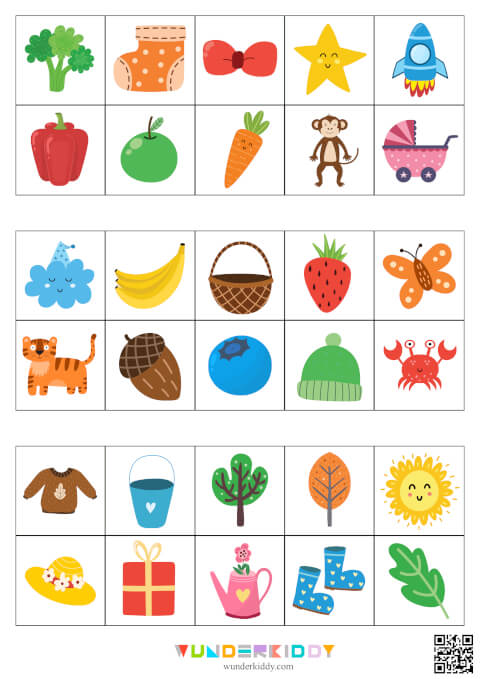 Color pattern cards is a great teaching tool for parents when do kids learn colors. You can teach your child in a play form, having fun by learning. The game develops memory and logical thinking of toddlers. The task is to sort out the game cards depending on the color of item.
Print color pattern cards and cut out square templates and all the game cards with objects. Then mix up all the cards and choose a template. Invite your child to name a color from the template and find a card with the item of the same color. Then do the same for the other color samples.
To develop speaking skills, ask your child to name aloud all the items that are shown on the cards and what color they have.