PREMIUM ACCESS
to 3 500+ kindergarten worksheets
GET IT
X
Counting Flashcards 1-10 For Learning Numbers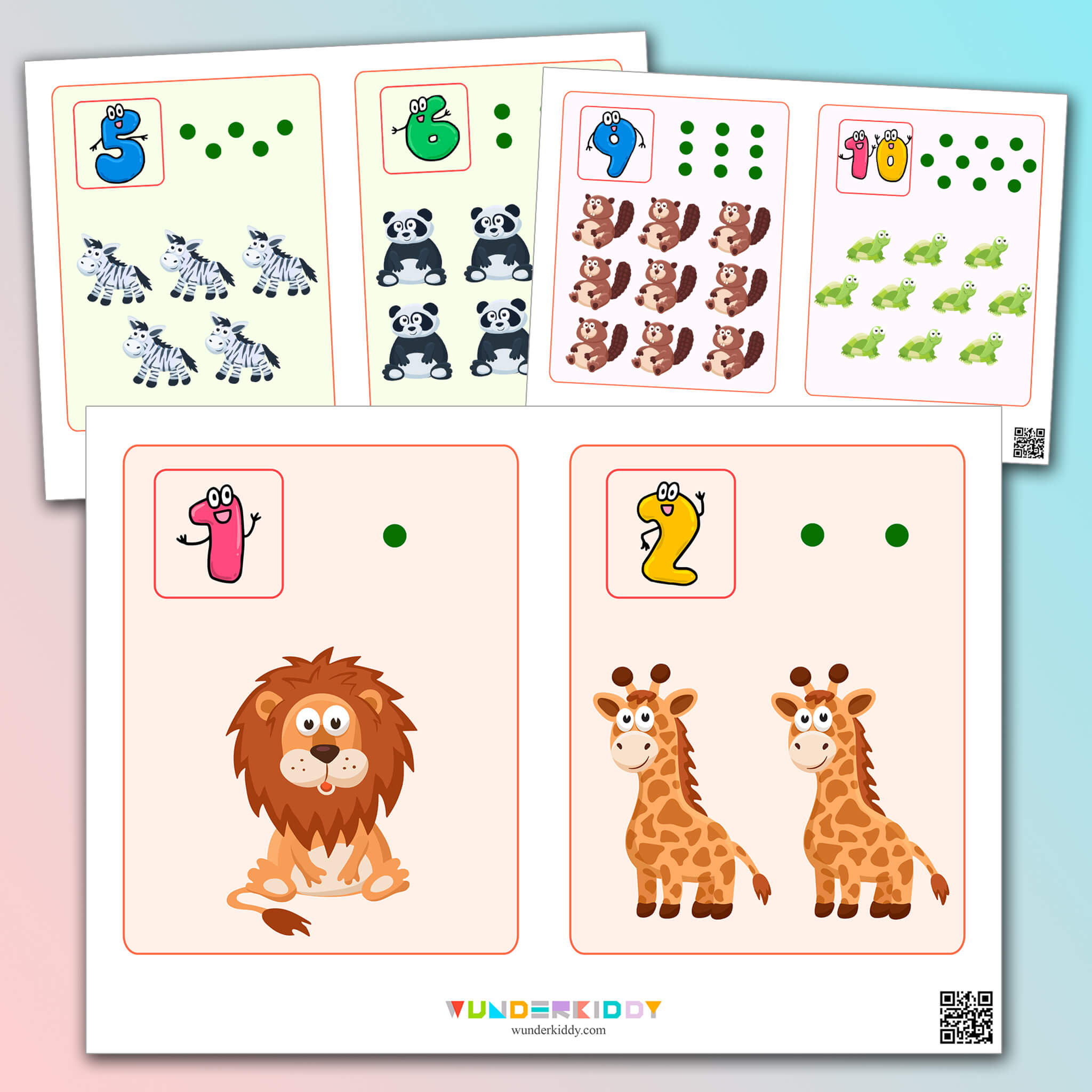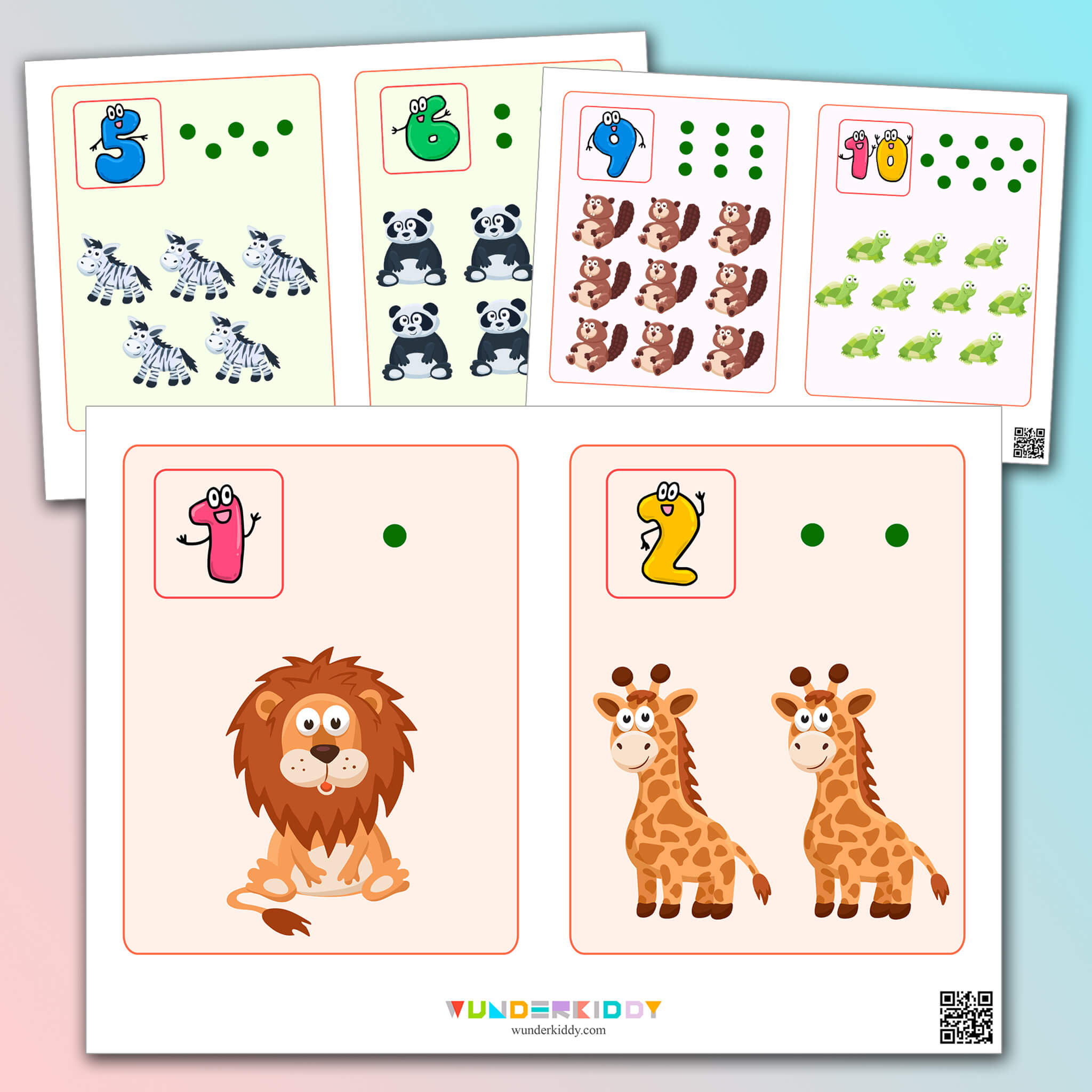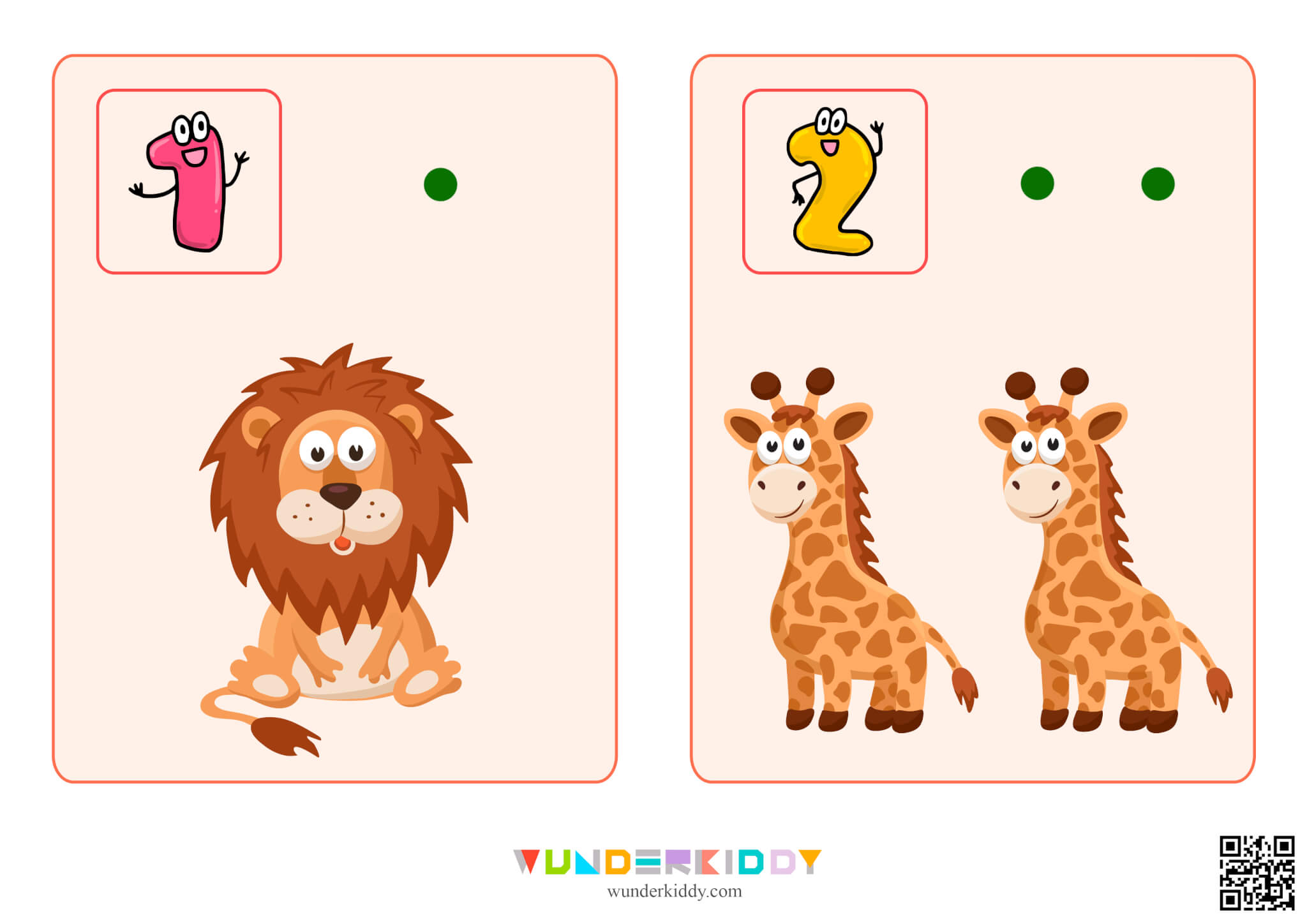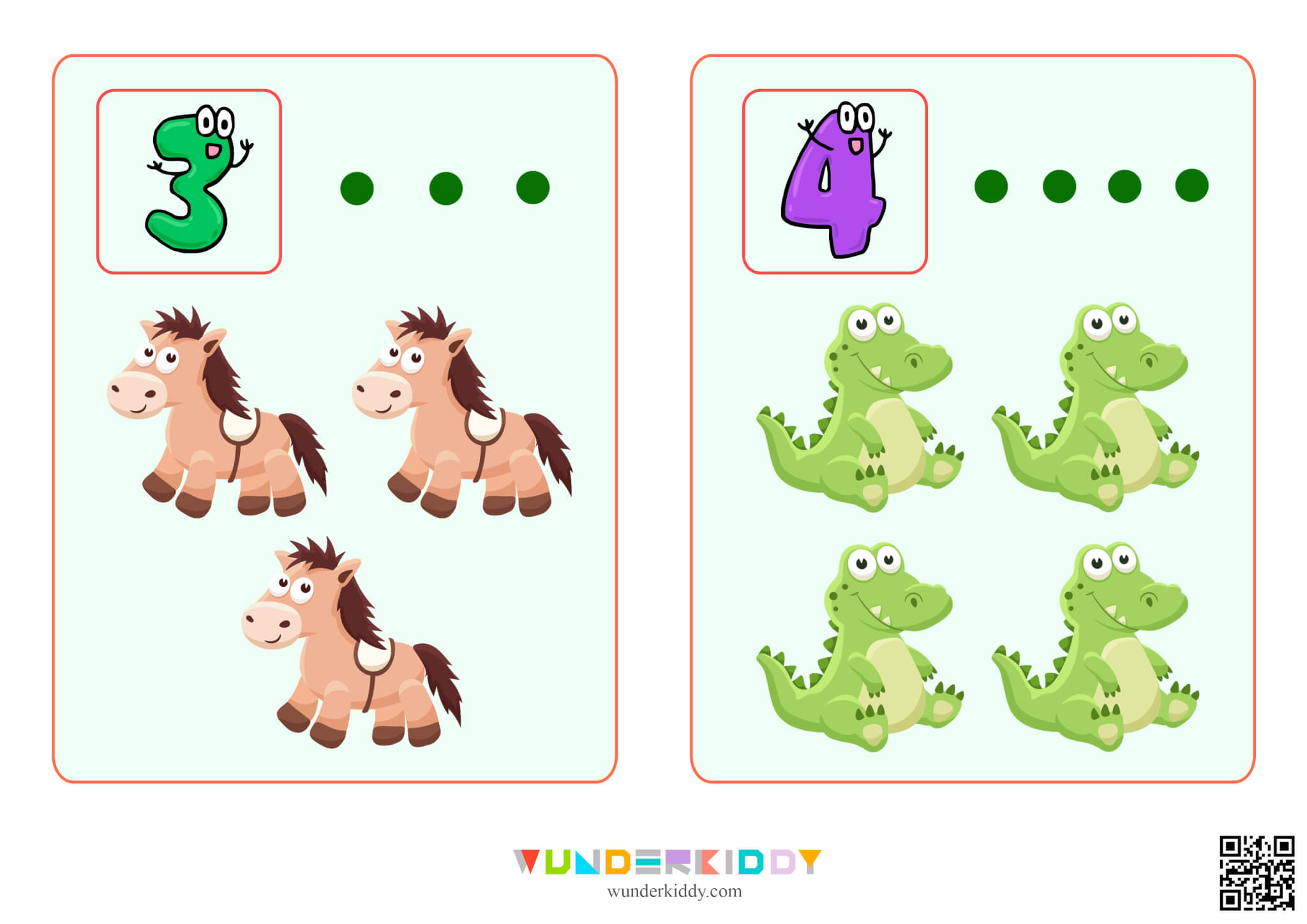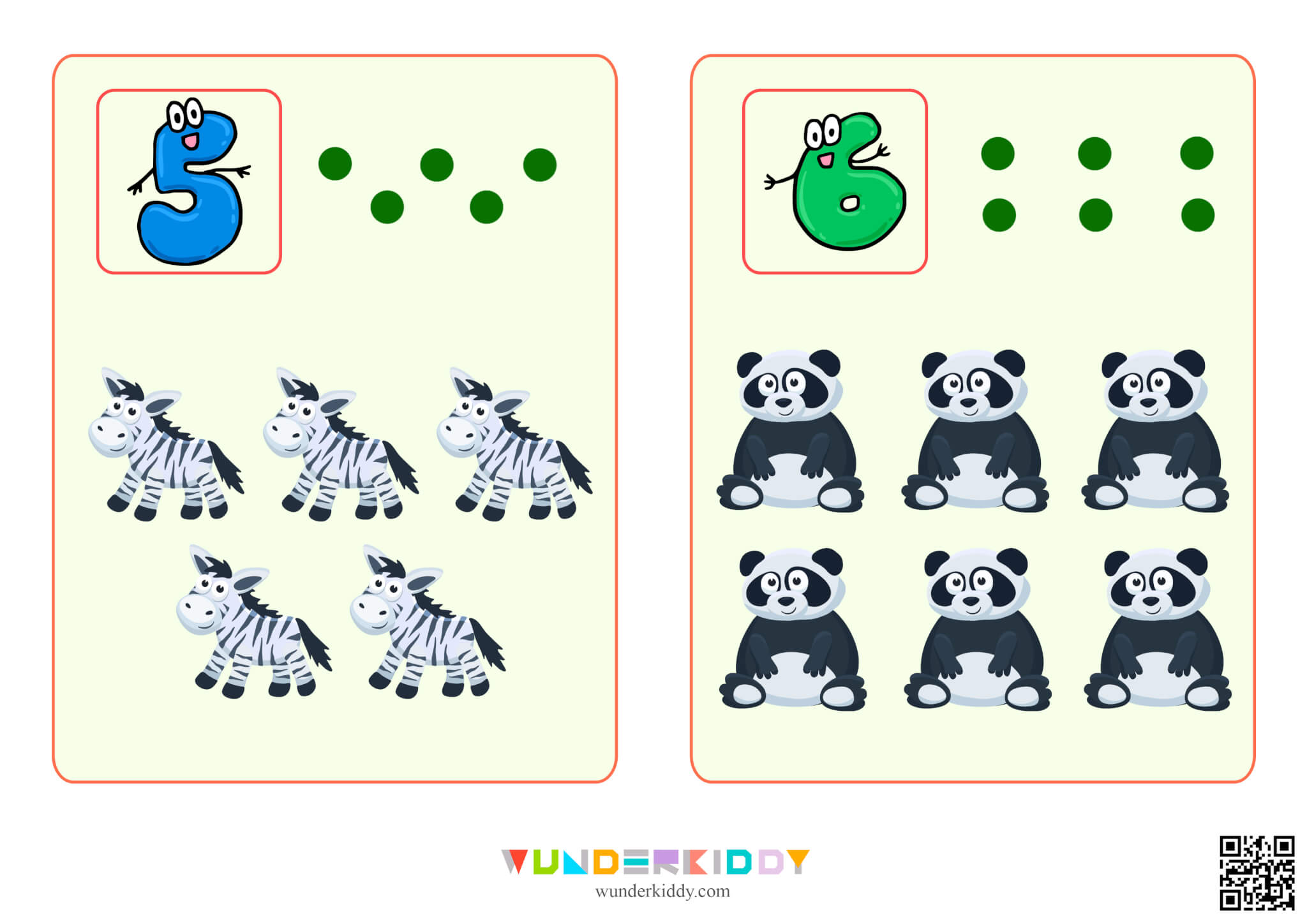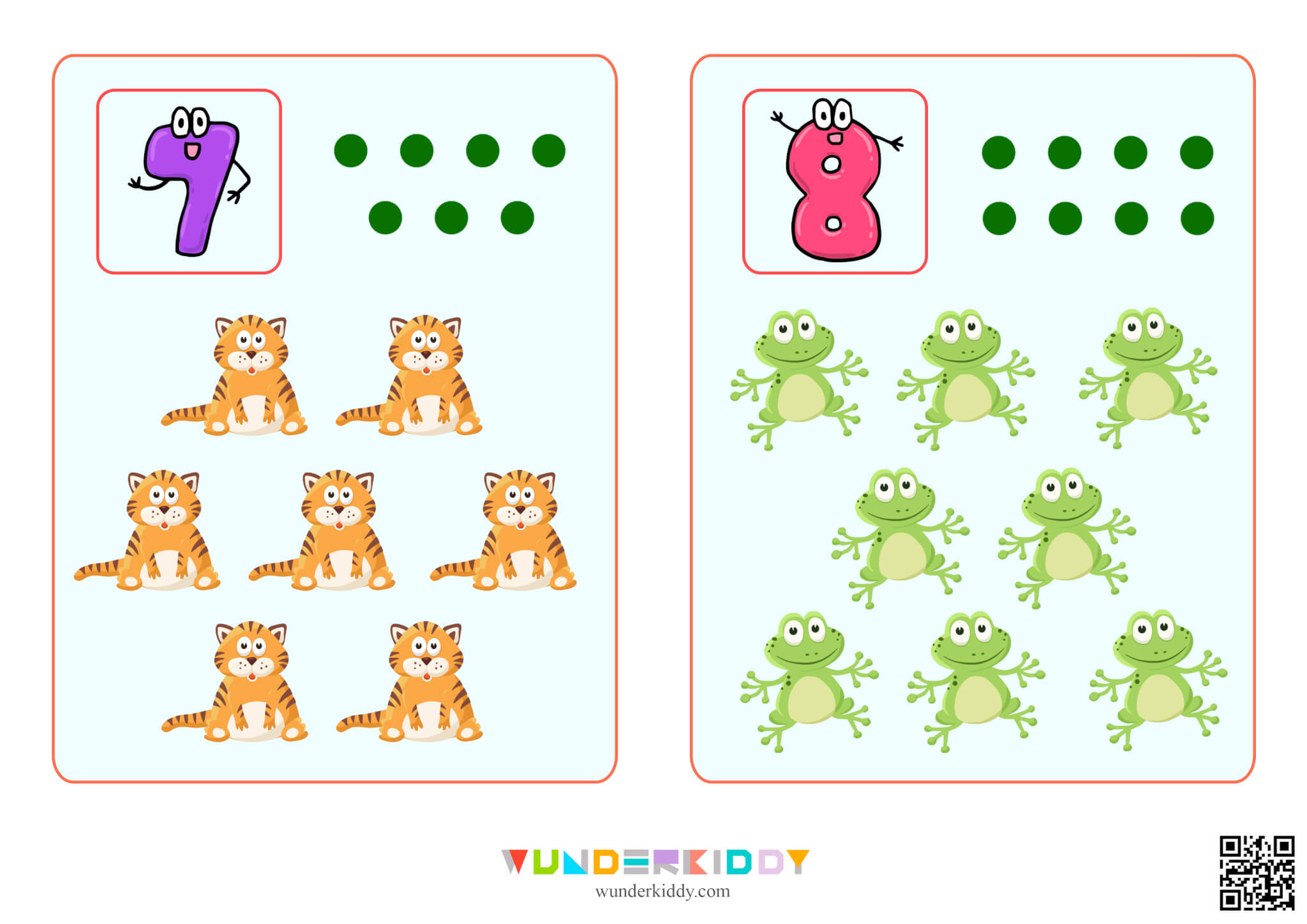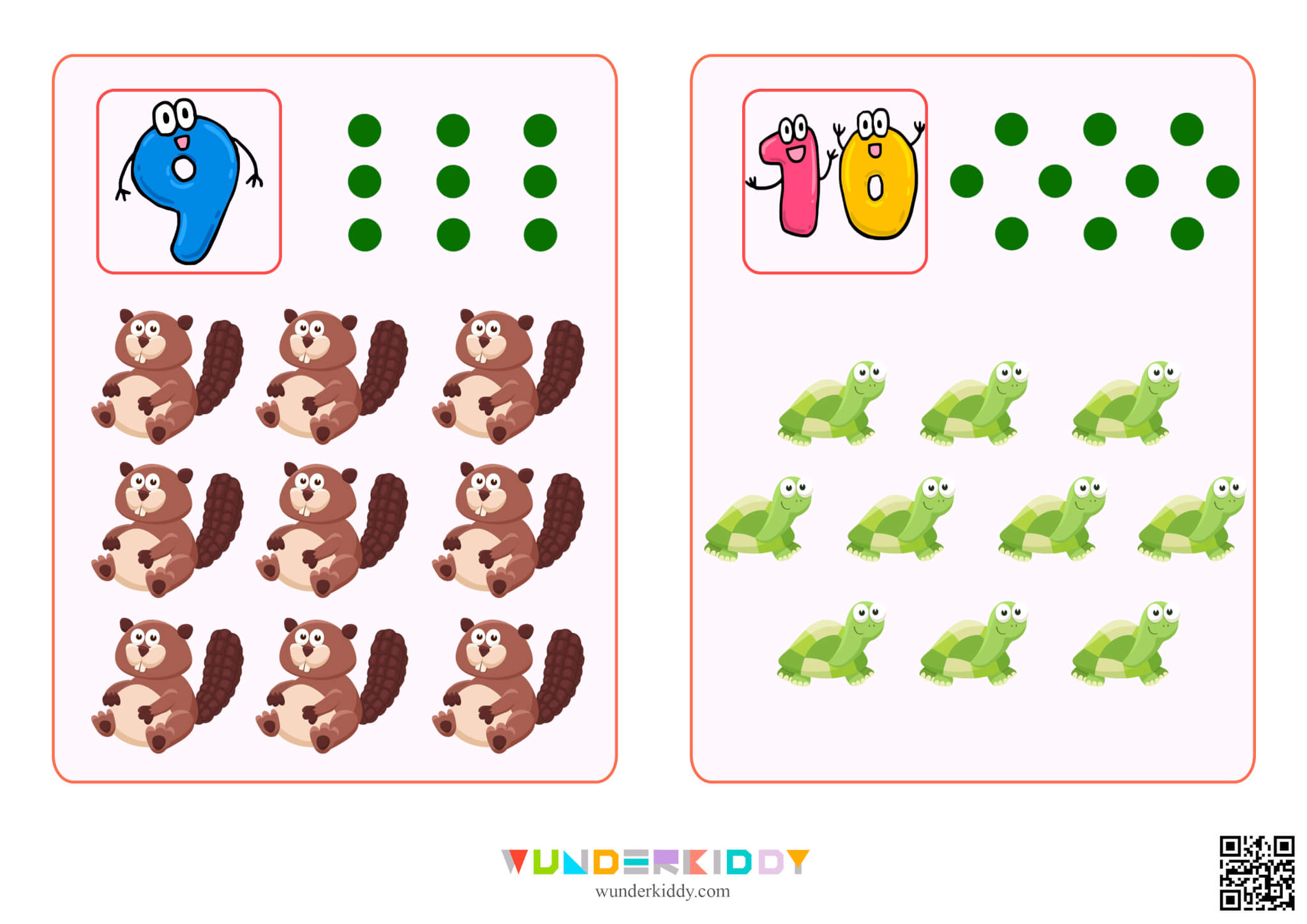 Counting activities for toddlers «Counting from 1 to 10» will help children from 3 years old to learn numbers. With the help of visual perception the colored cards with animals will help to attract your child to learning and better absorb the information.
Print out the teaching material and cut it into individual cards with scissors. Show your child the card with the number 1 on it. Point to the number, repeat it several times and ask your child to repeat after you. Then point to the animal and the spot so that the child can understand the number and how much the number represents.
Move on to learning the next numbers using the same method. It is not necessary to learn all the digits in one lesson, it will be difficult for the child to memorize them. When the toddler learns all the numbers, is able to recognize them and count to 10, then you can come up with different games using cards. For example:
ask your child to arrange the cards in the correct order;
choose a card with a random number on it and ask the child to match the numbers next to it.