PREMIUM ACCESS
to 3 100+ kindergarten worksheets
GET IT
X
Flashcards to Practice Counting How Many Bees?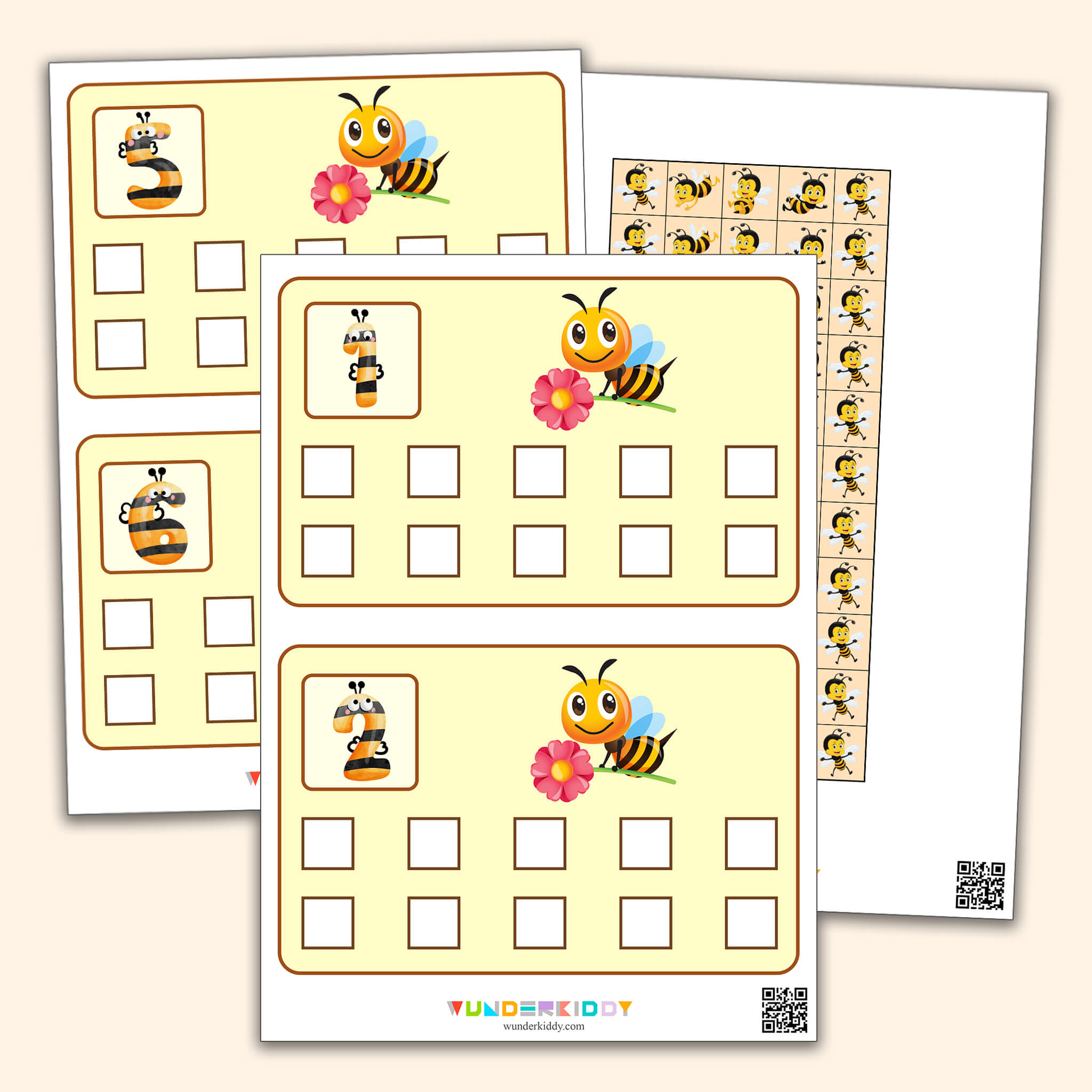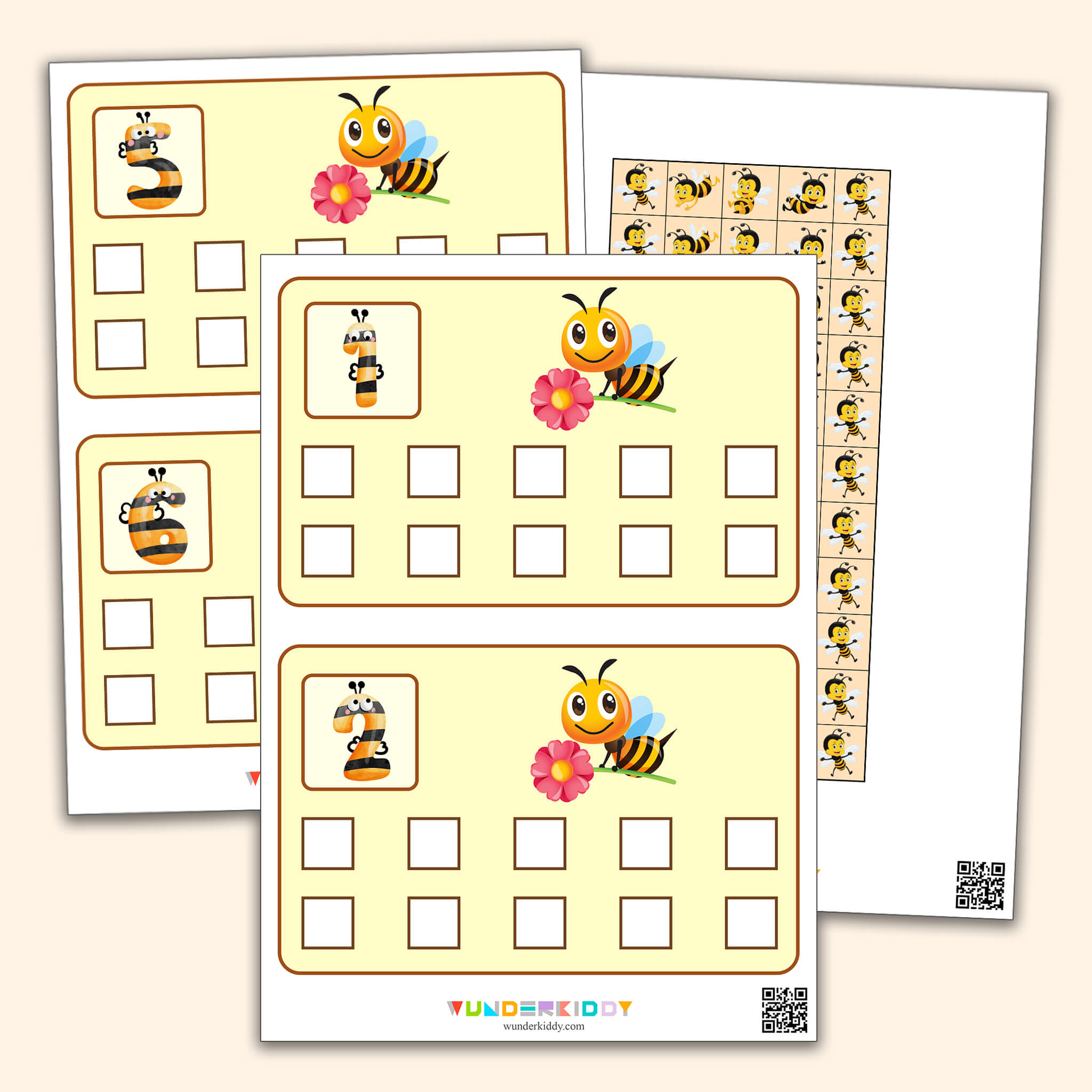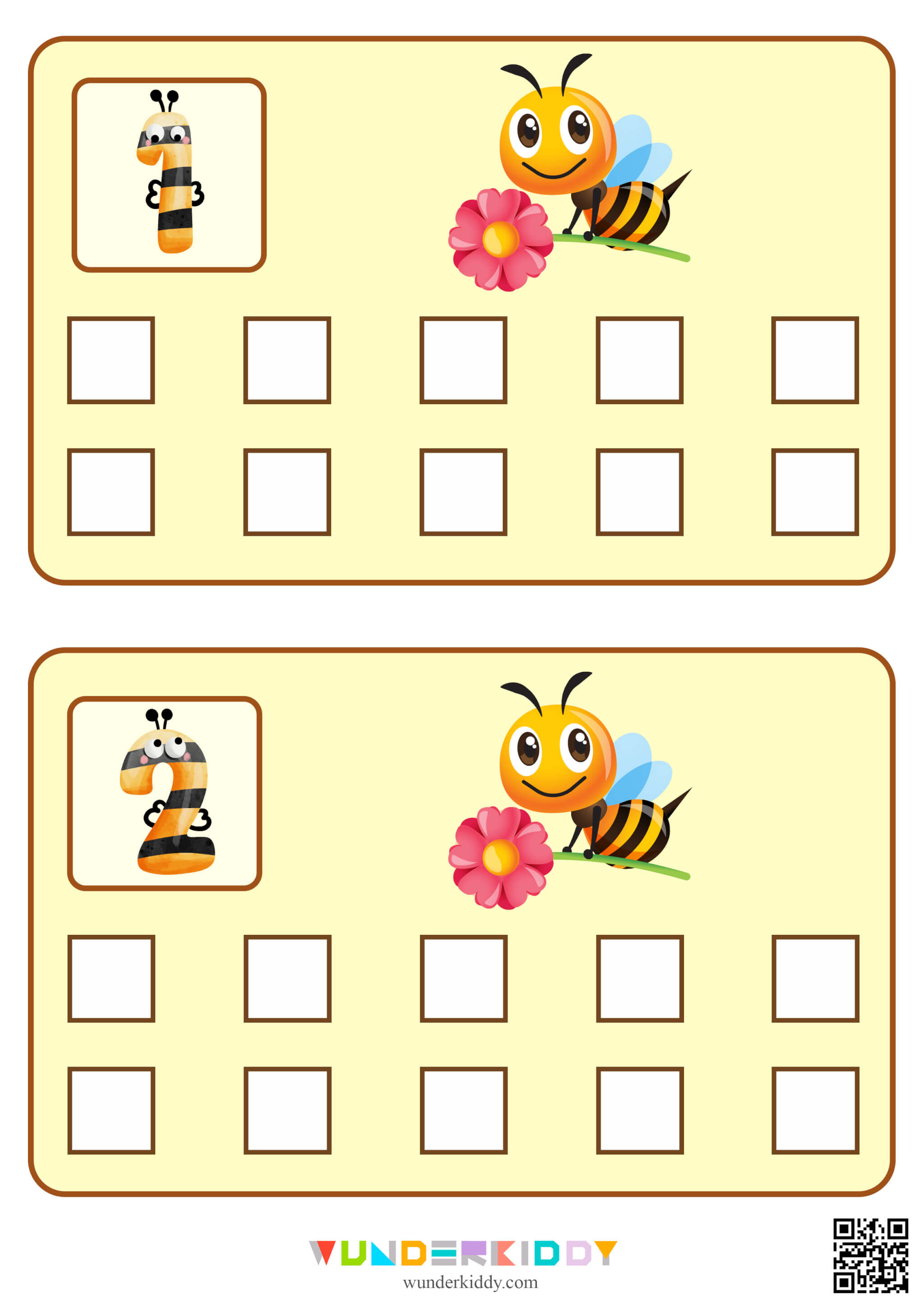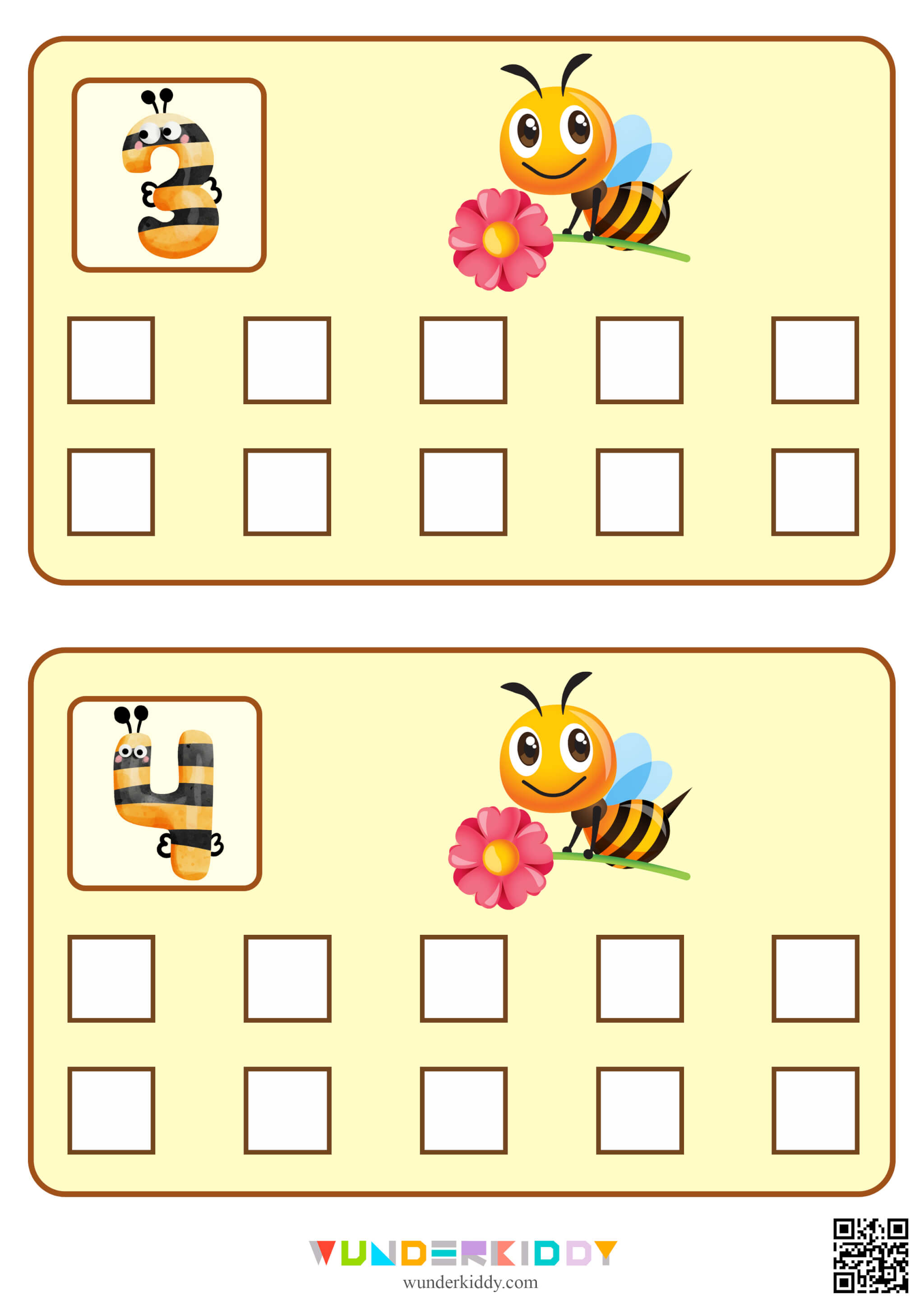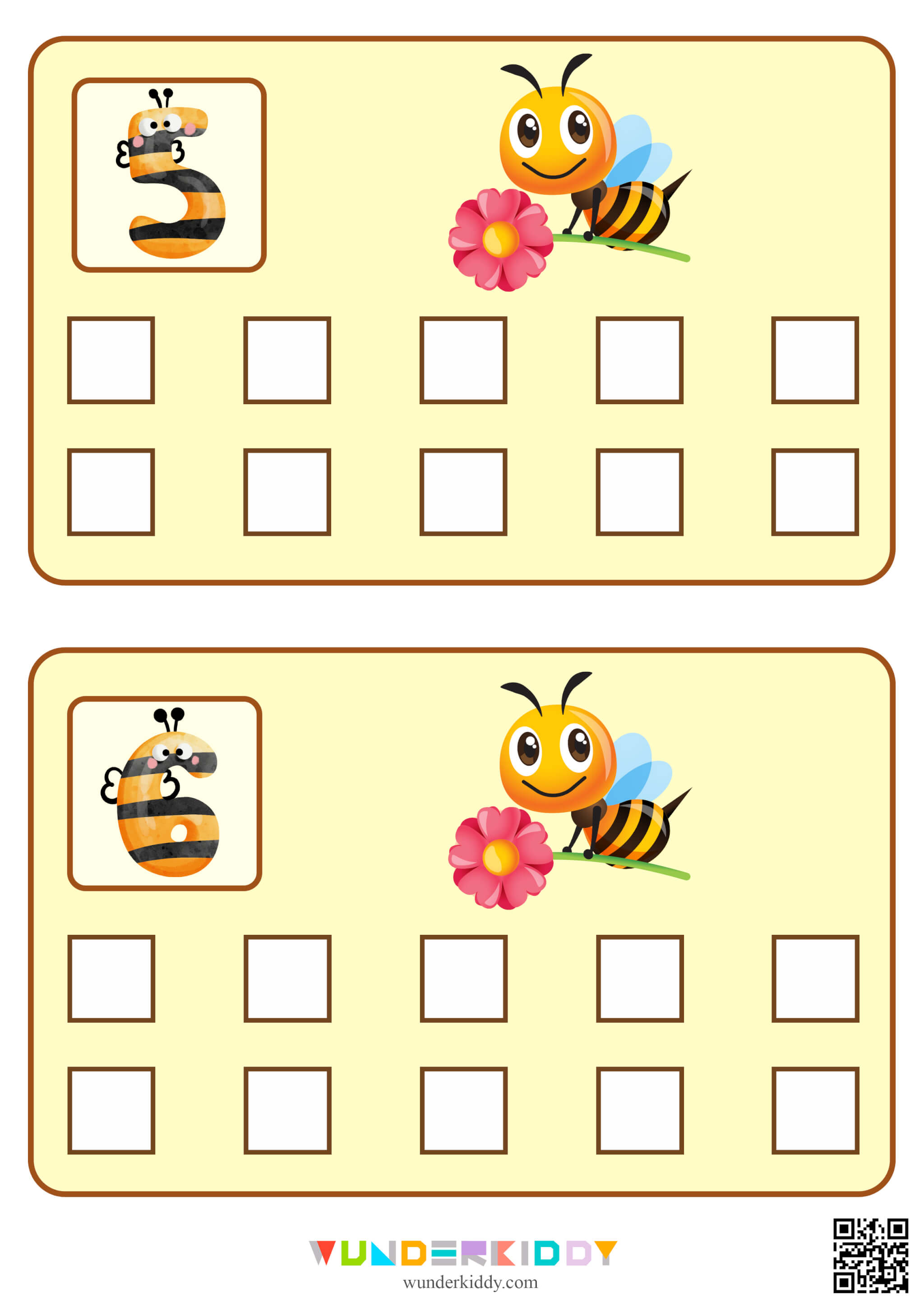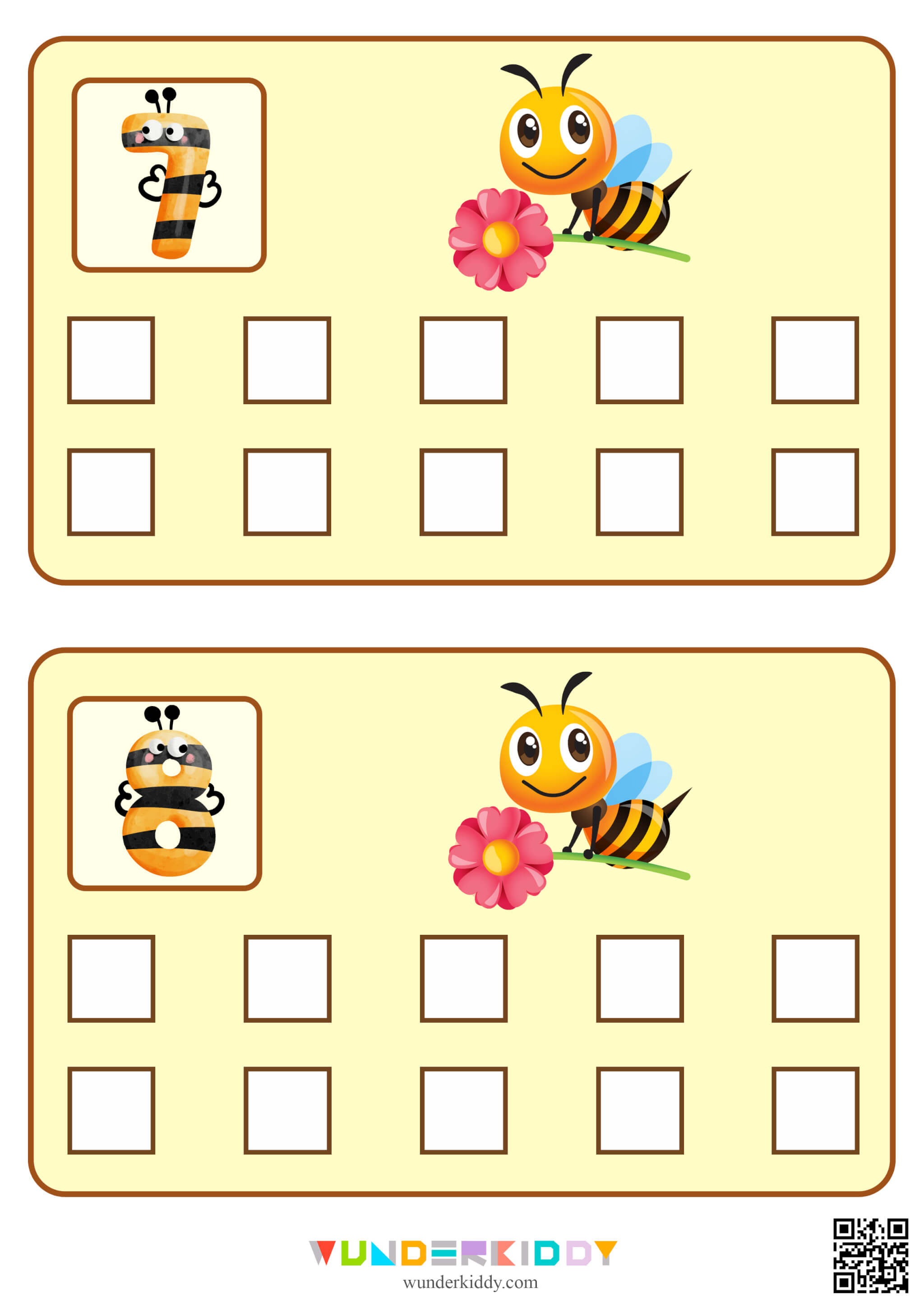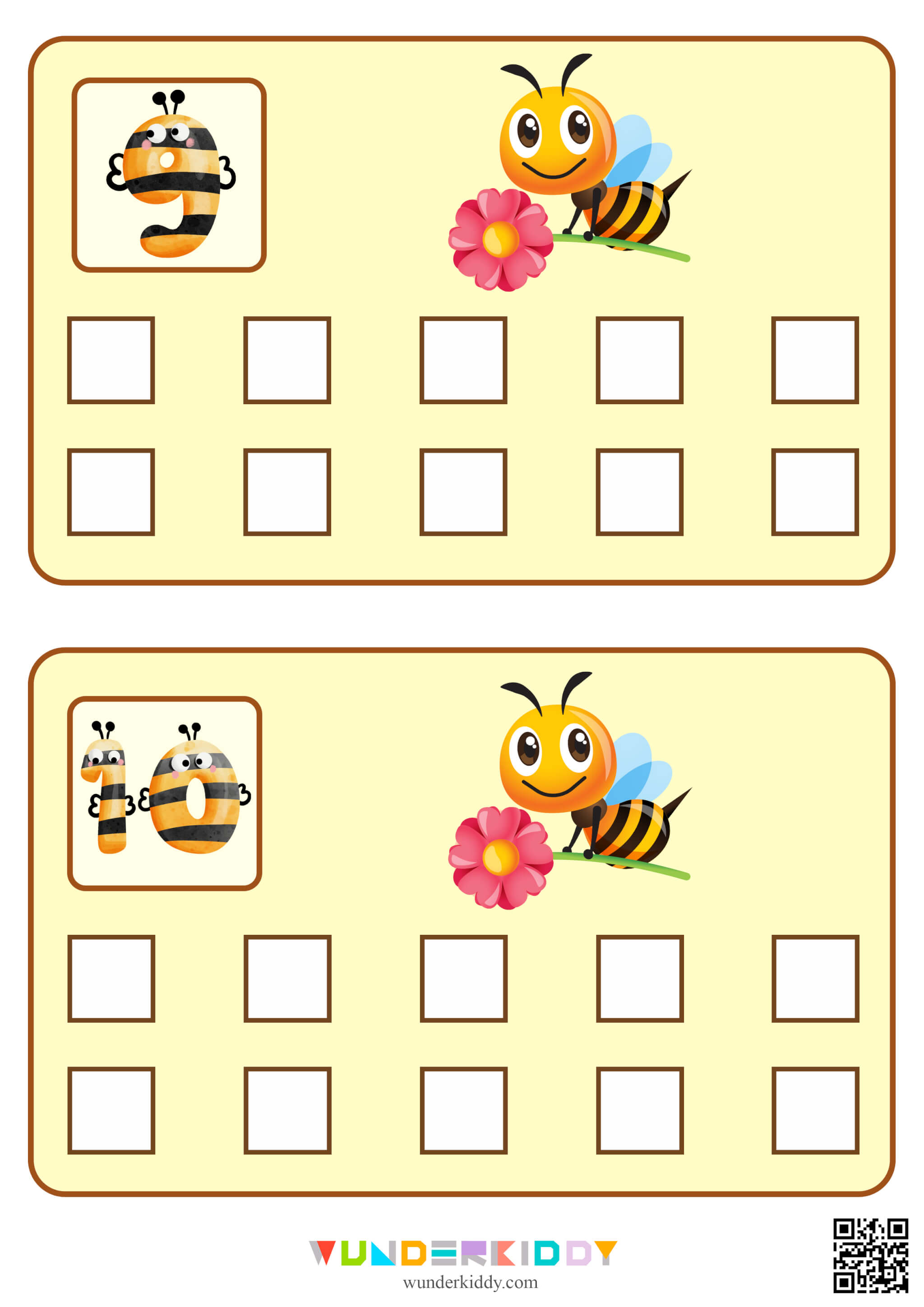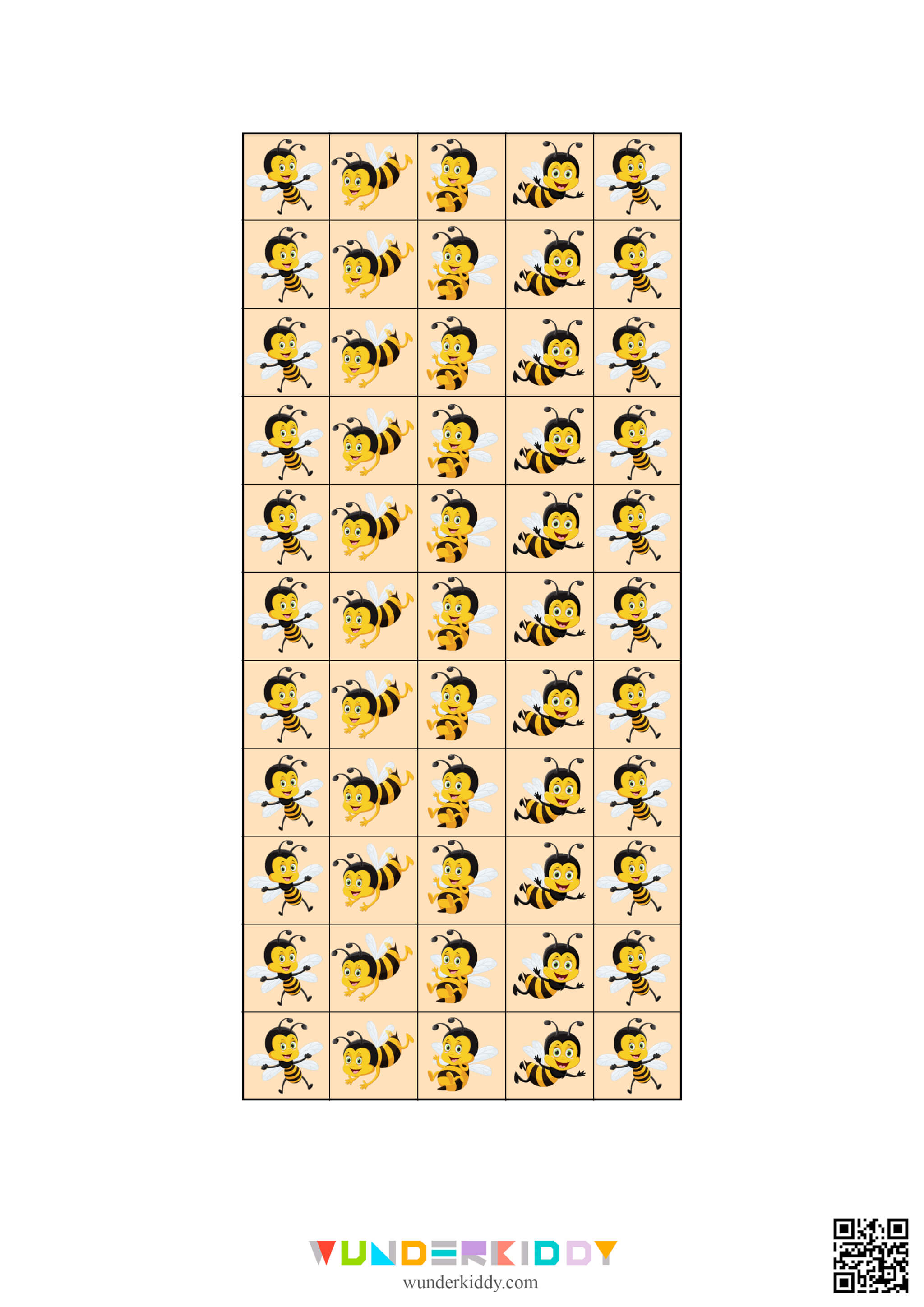 Counting practice activity Counting the Bees will help preschoolers learn to count or strengthen their counting skills uo to 10. During this activity the child will be able to repeat the numbers with cheerful bees.
The task consists of number cards from 1 to 10 and a sheet with pictures of different bees which should be printed out and cut out. Invite your child to look carefully at the number in the upper left corner of the card and place the number of the bees in the free cells that correspond to the number. The worksheets are suitable for toddlers who are just beginning to learn about numbers and discovering the world of math.