PREMIUM ACCESS
to 3 100+ kindergarten worksheets
GET IT
X
Autumn Printable Puzzle for Kindergarten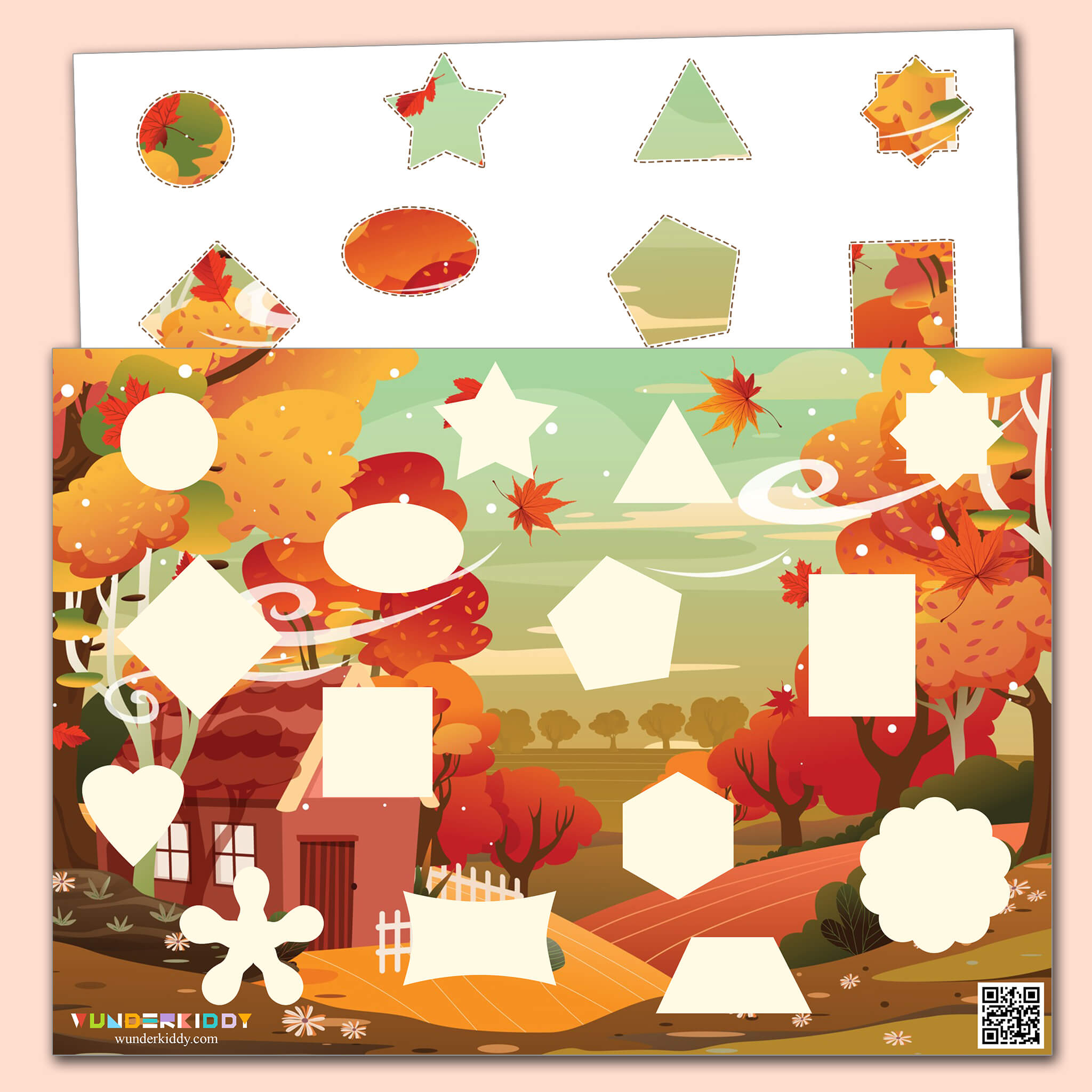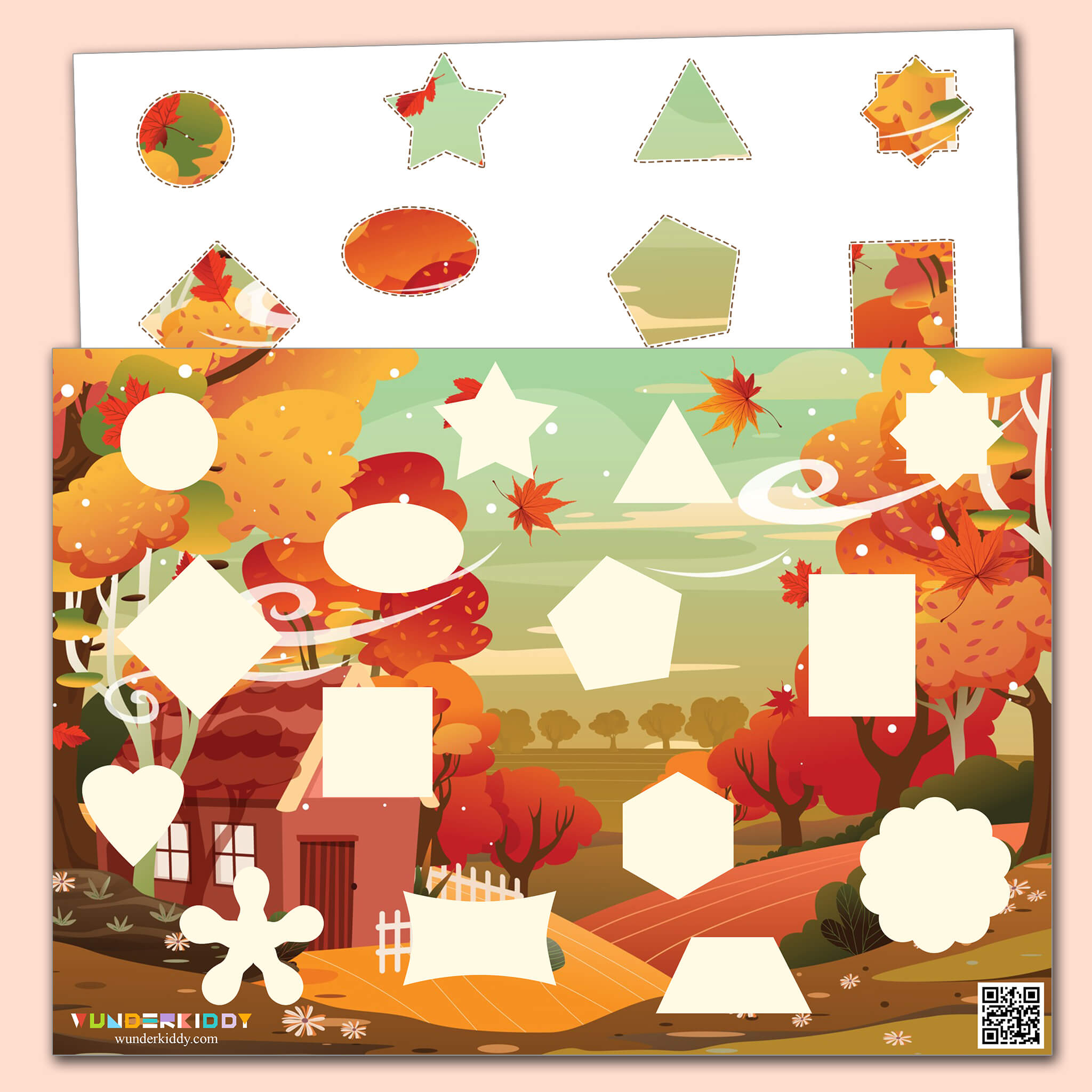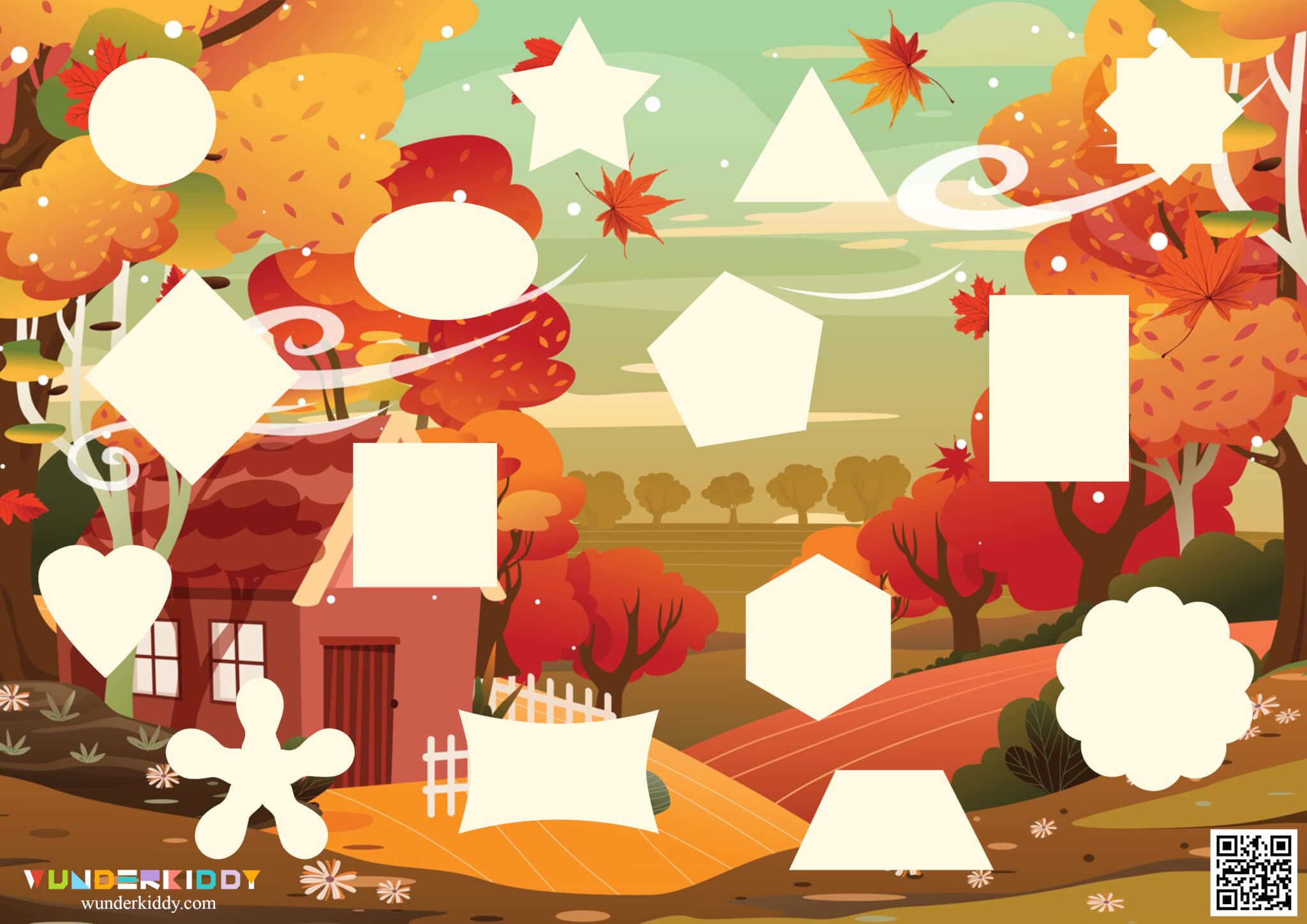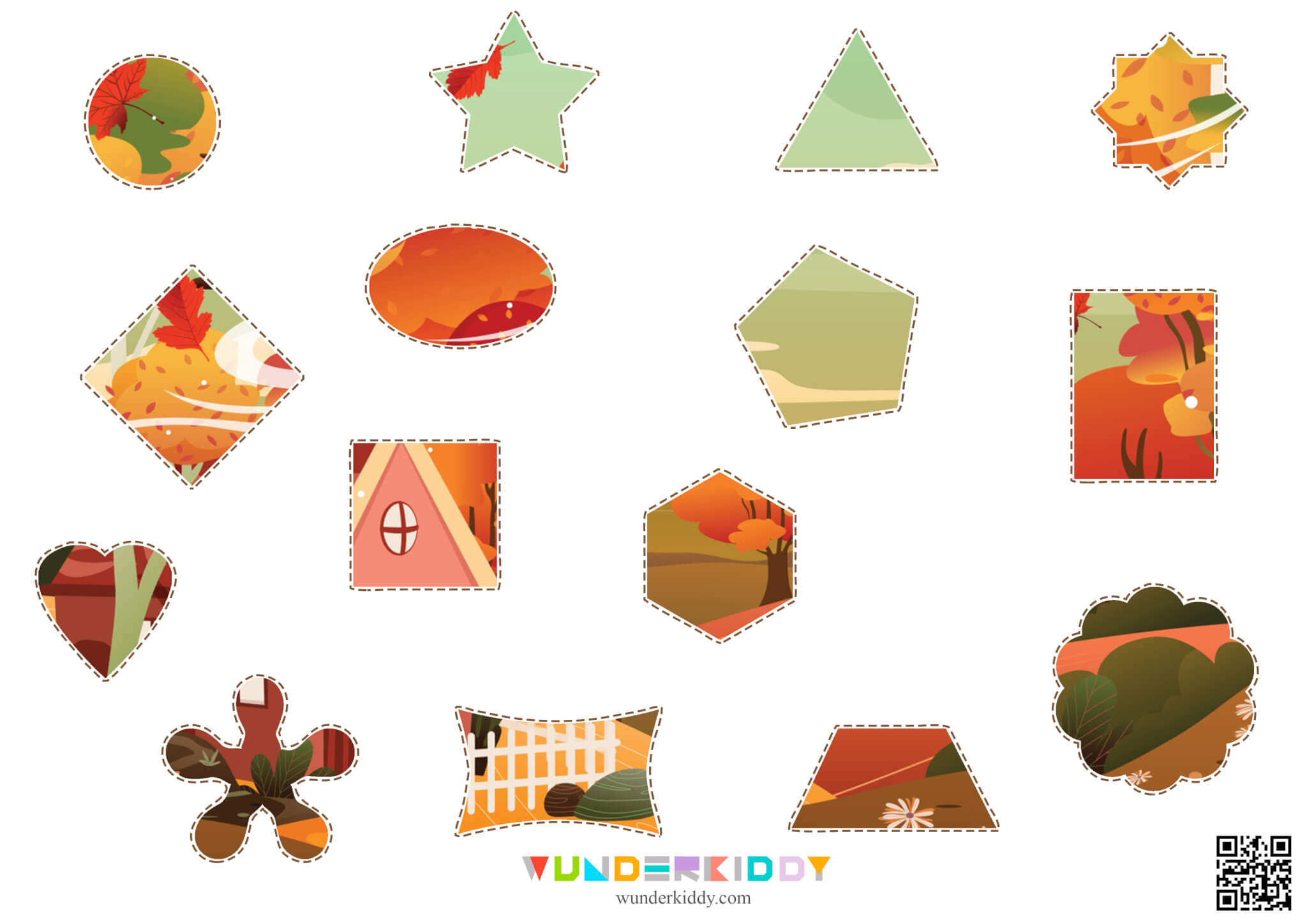 The developmental game «Autumn Puzzle» will help to develop attention, diligence and fine motor skills in preschoolers. The task can also be used to study geometric shapes with children aged 4 years and older.
The autumn landscape shown in the picture is missing 15 pieces of different shapes. Cut out the missing pieces and mix them up. You can ask your child to cut out simple shapes themselves, such as a square, rectangle or rhombus. This will help to practise cutting skills.
The task is to complete the drawing with cut-out parts. To do this, the child should match the shape of the cut-out piece with the spaces in the drawing. When the autumn illustration is completed, you can ask the child which season is depicted in the drawing.