PREMIUM ACCESS
to 3 500+ kindergarten worksheets
GET IT
X
Math For Kindergarten Addition, Subtraction and Comparing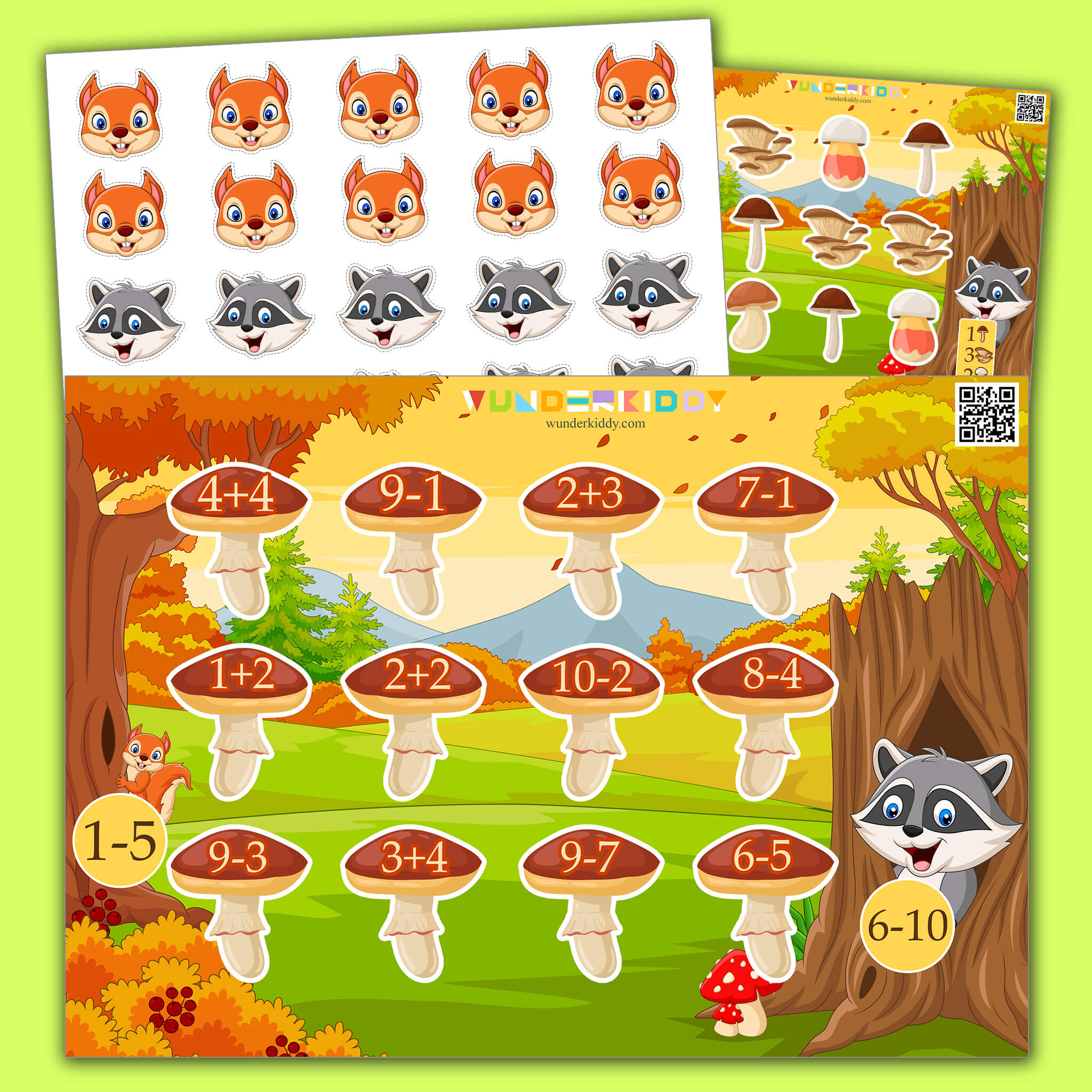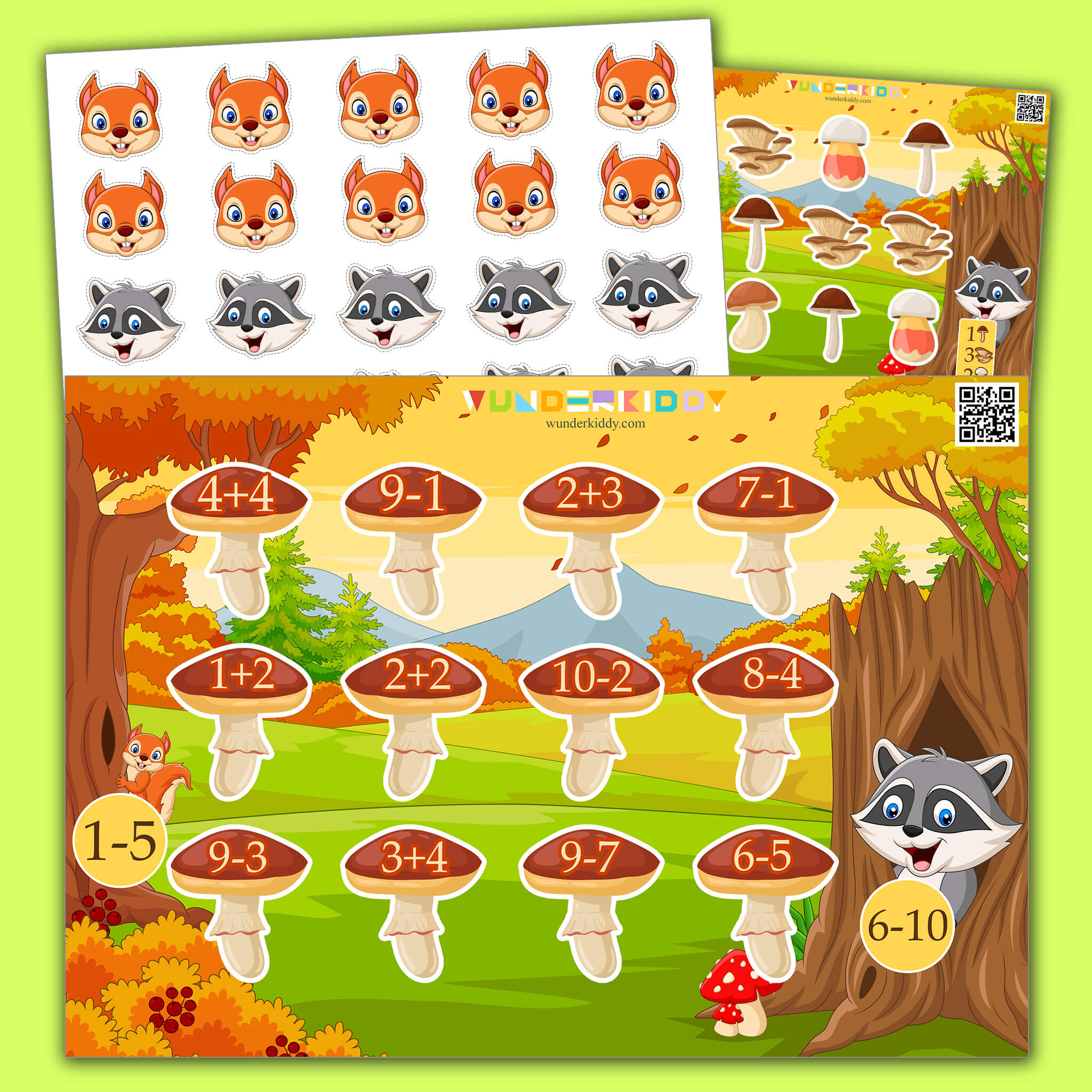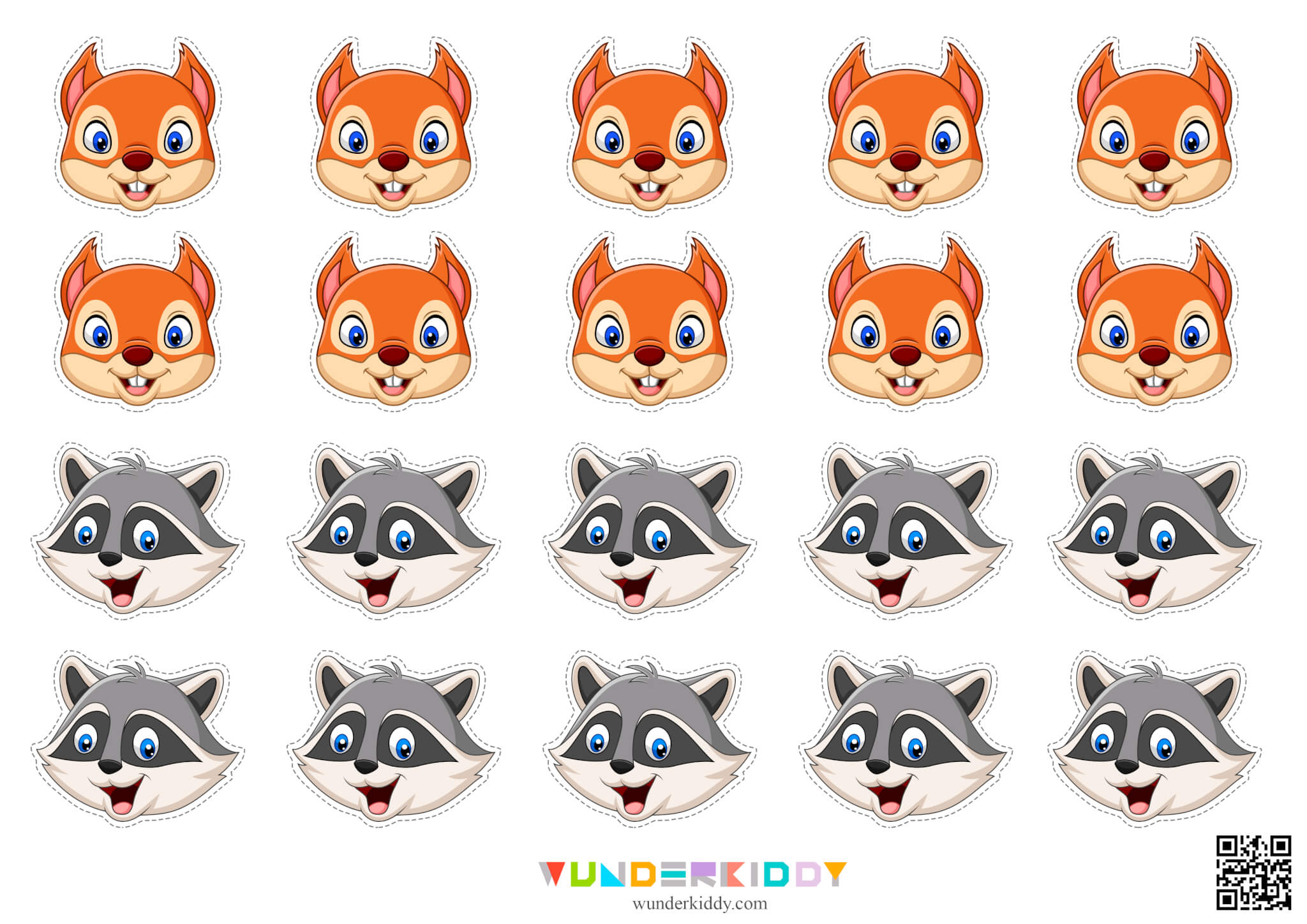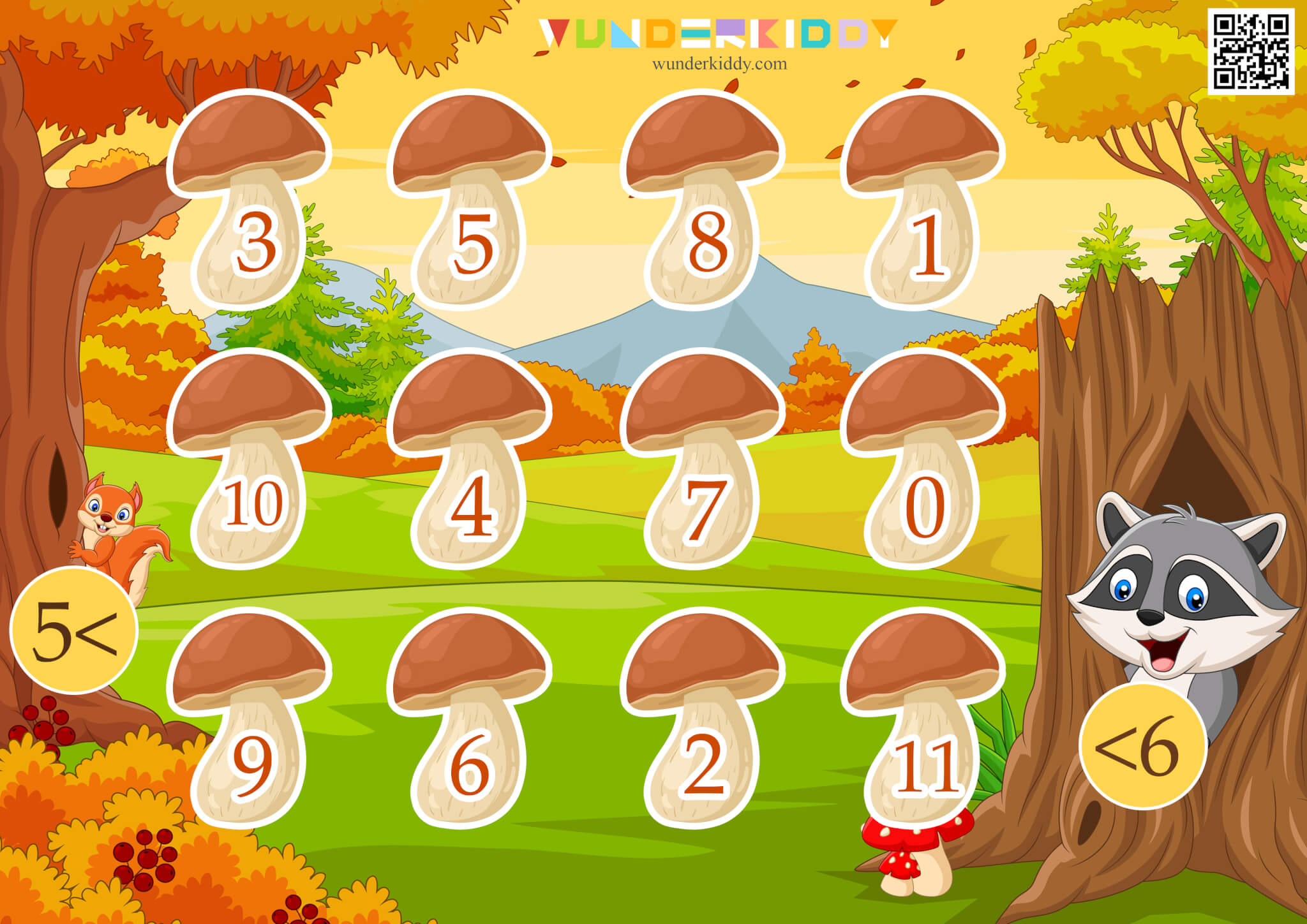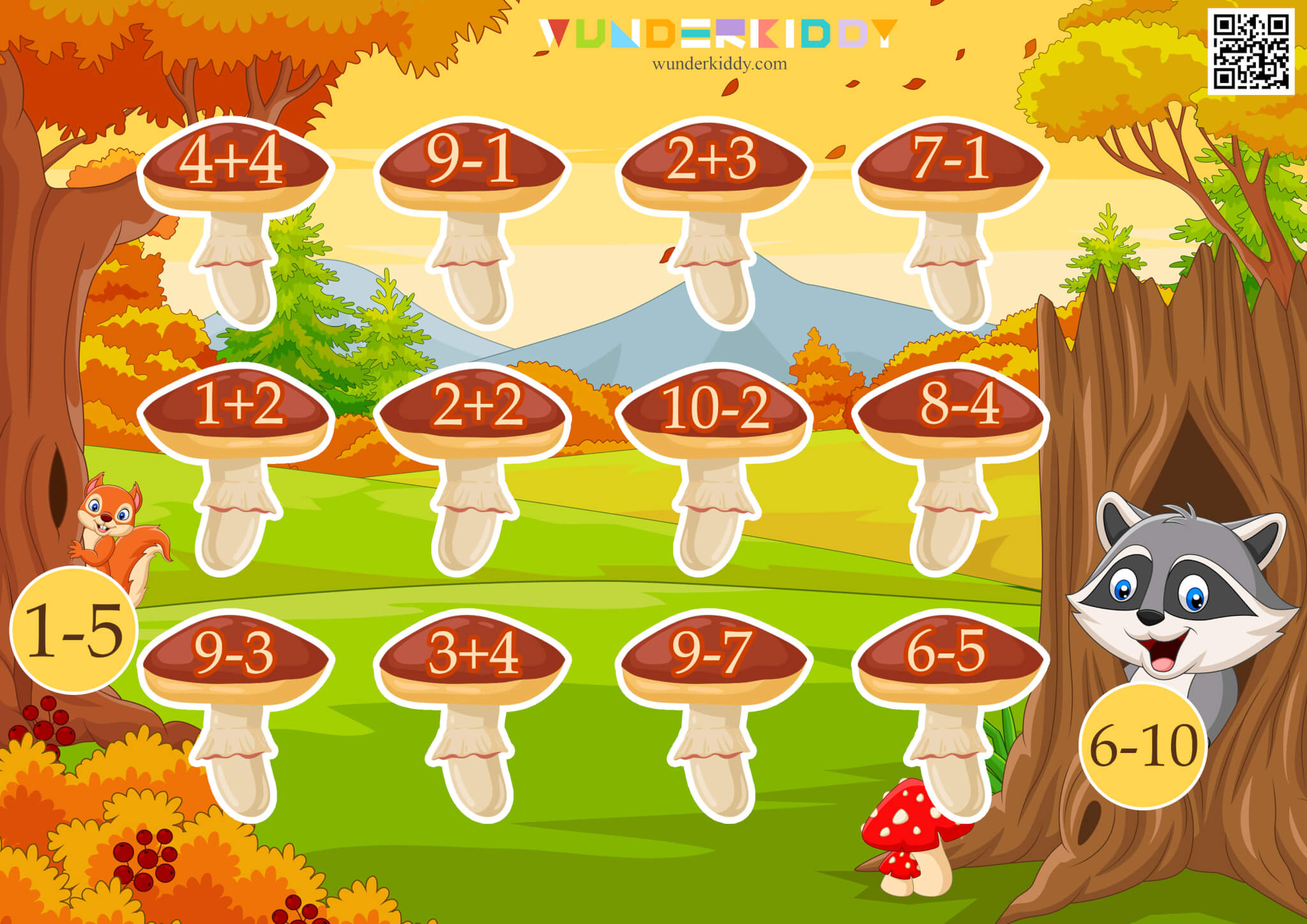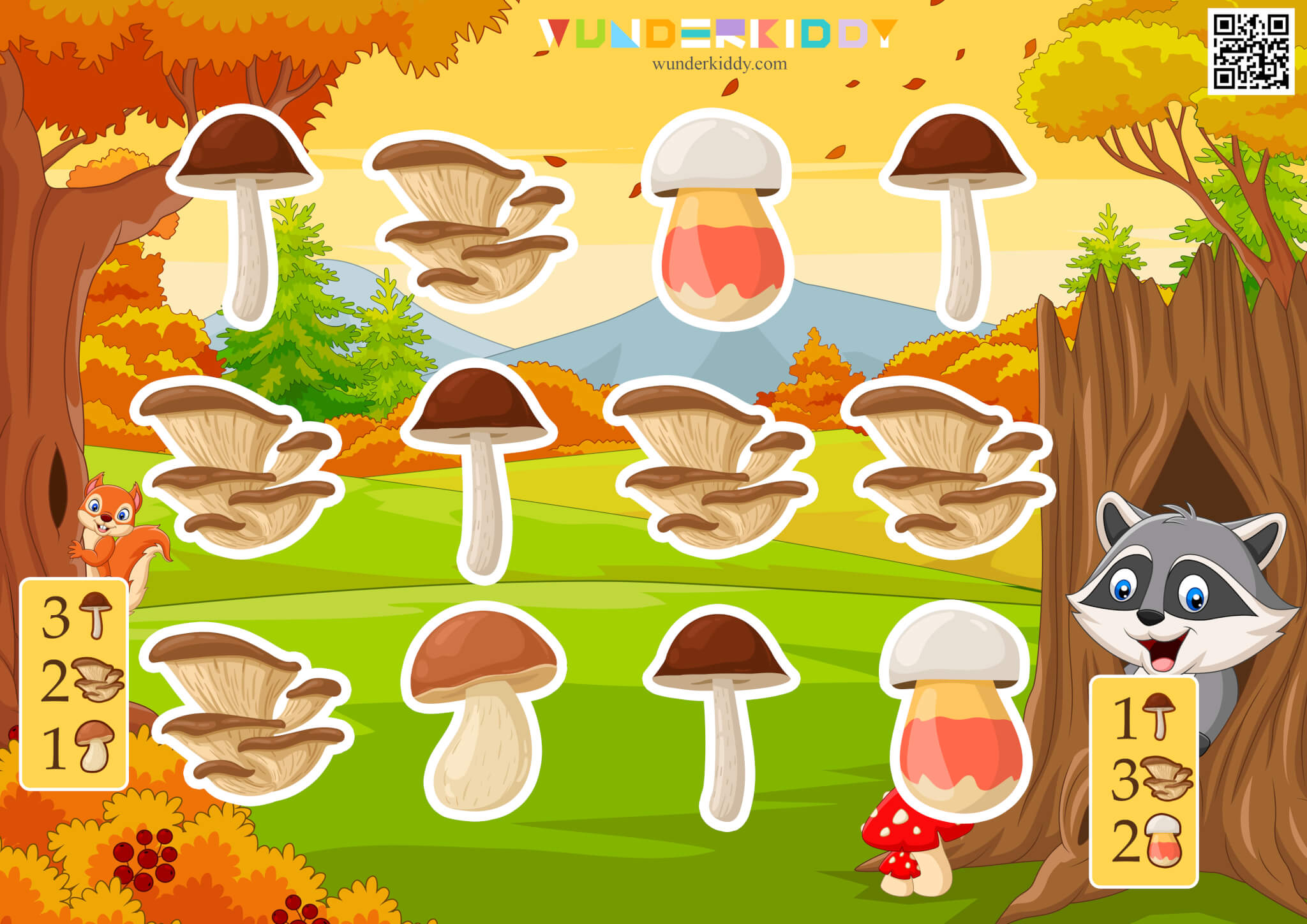 Math for kindergarten worksheets for the development of children from 5 years «Autumn Math» will help to revise the comparison of numbers and operations of addition and subtraction. Preschoolers will also be able to develop attention and fine motor skills. Print out a set with an educational game consisting of three problems. For each problem, divide 12 mushrooms between a squirrel and a raccoon:
There are 12 mushrooms with numbers on the sheet. The squirrel should get the mushrooms with numbers over 5, and the raccoon under 6. The child has to compare the numbers on the mushrooms and put the face of the animal that will get it on each mushroom.
The worksheet shows mushrooms with addition and subtraction actions. Ask your child to solve the examples. If the answer is a number between 1 and 5, the mushroom goes to the squirrel, and if it is between 6 and 10, to the raccoon.
The picture shows three types of mushrooms. The child has to look carefully and count which ones and how many mushrooms each animal wants. And put their faces on them.