PREMIUM ACCESS
to 3 100+ kindergarten worksheets
GET IT
X
Clean and Dirty Laundry Sorting Activity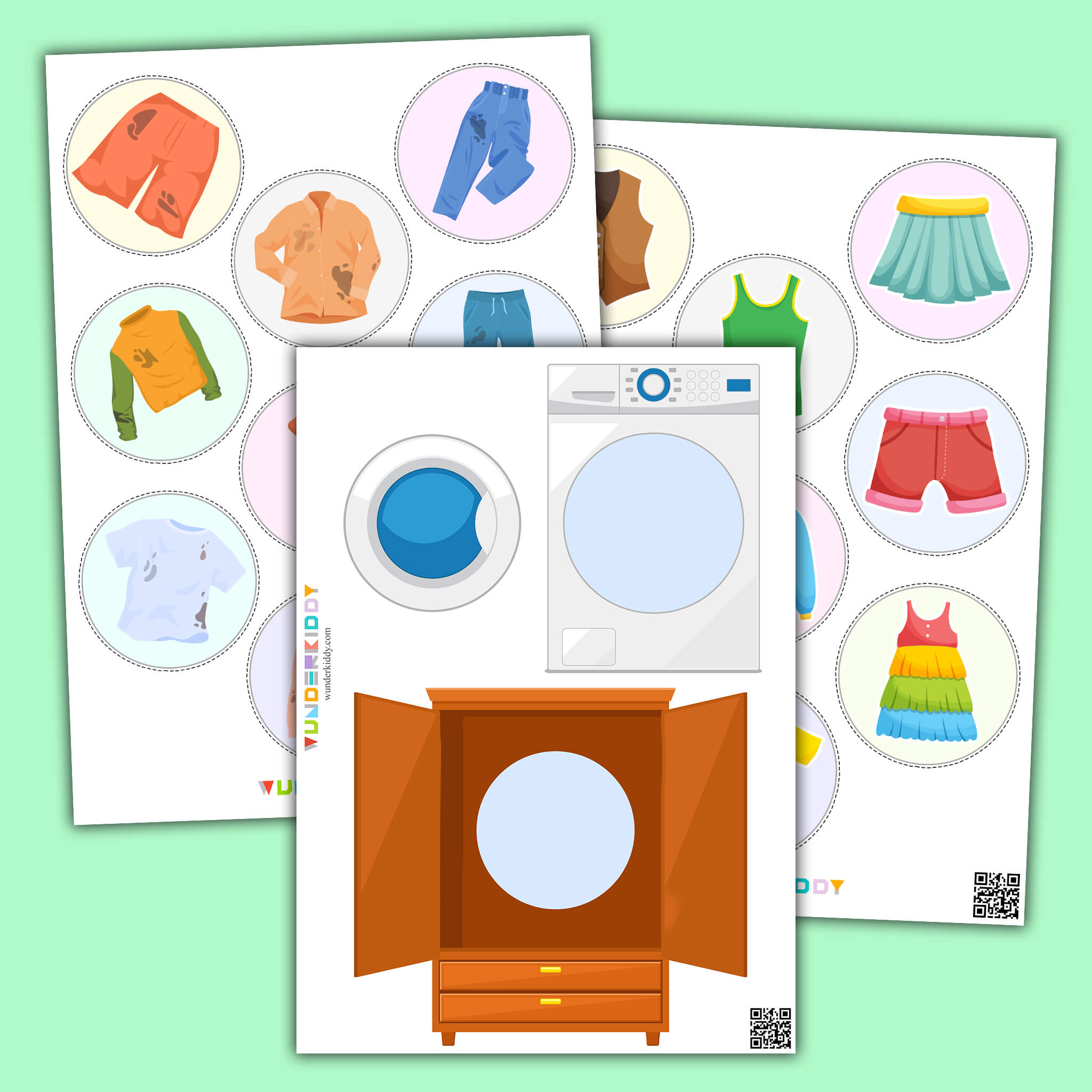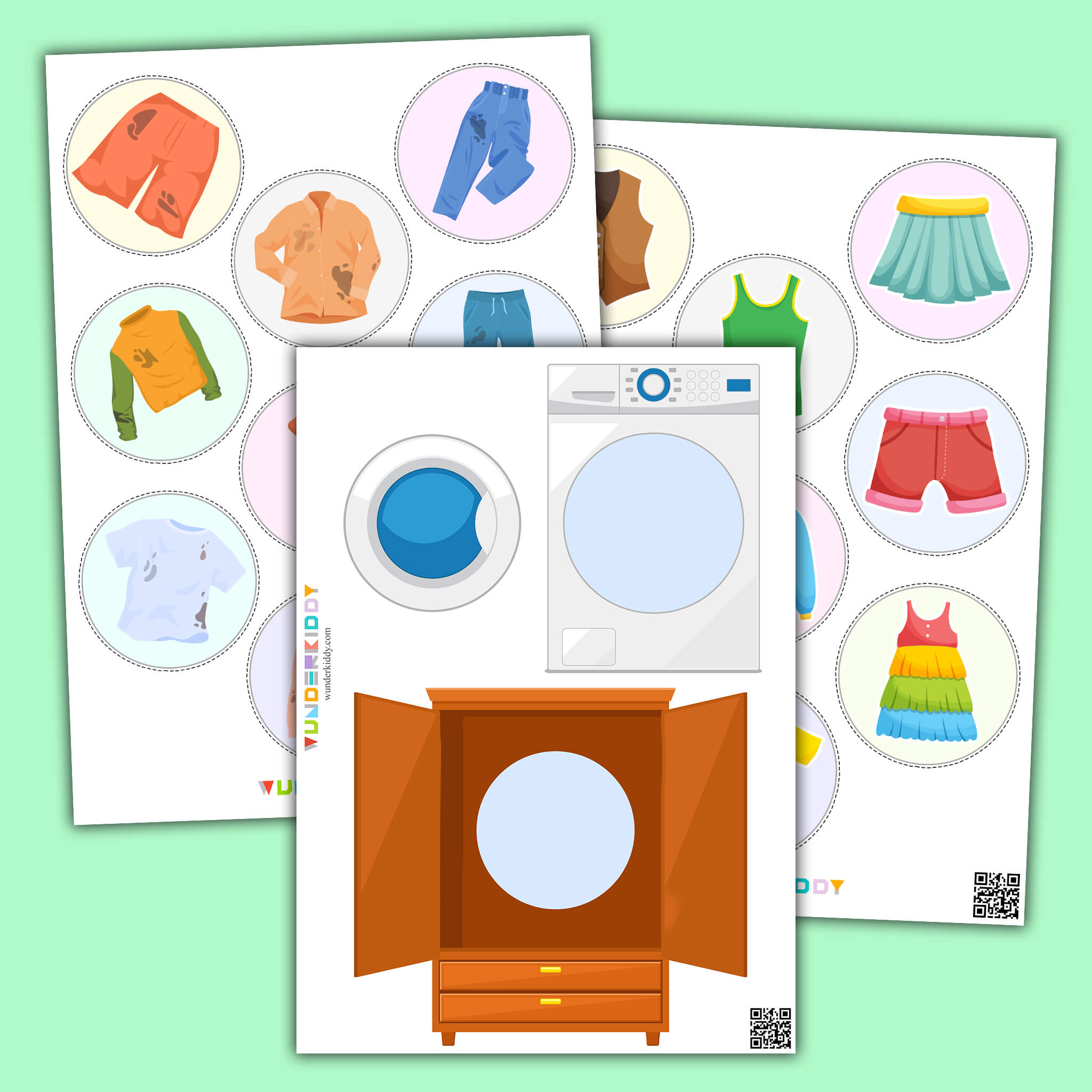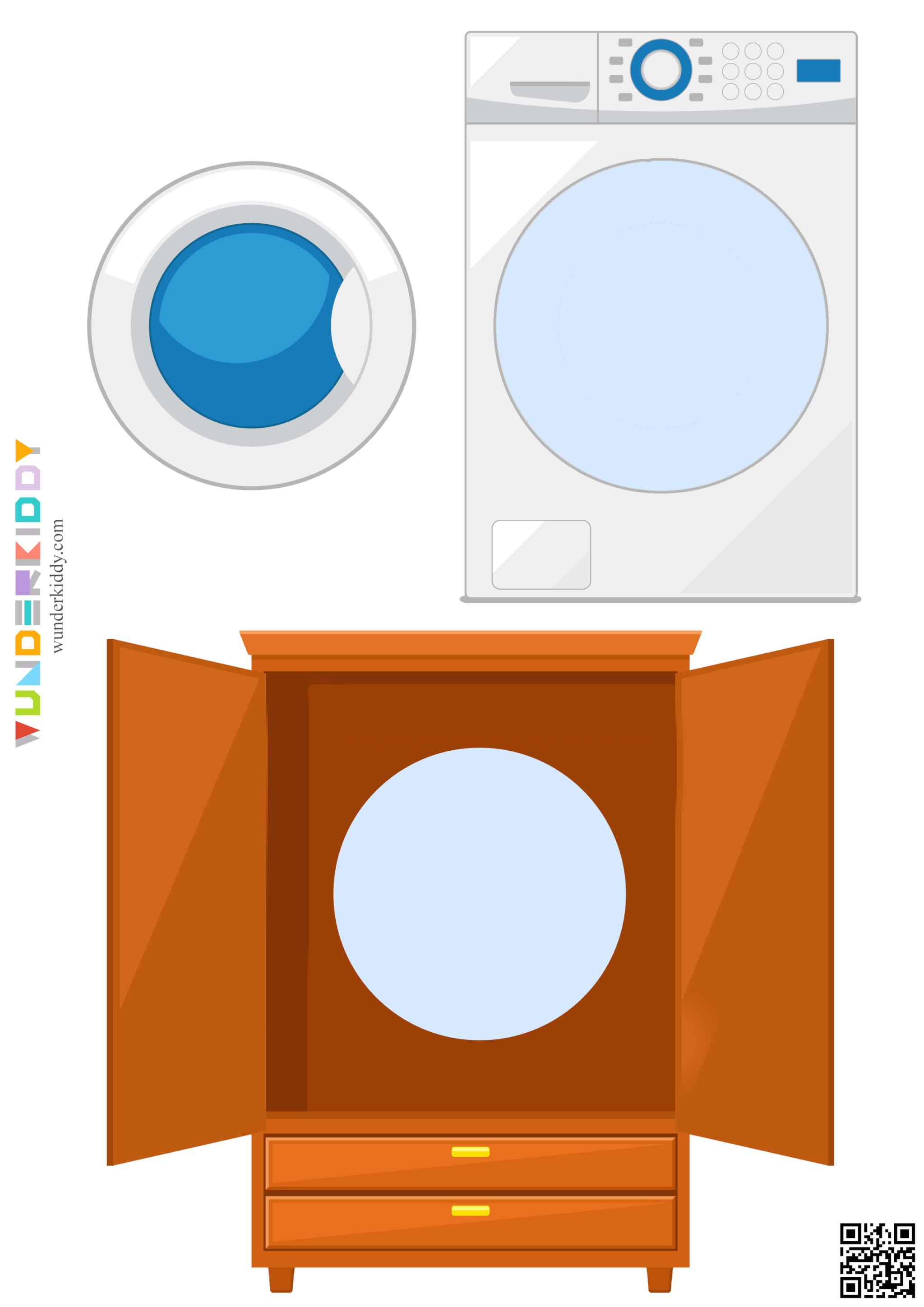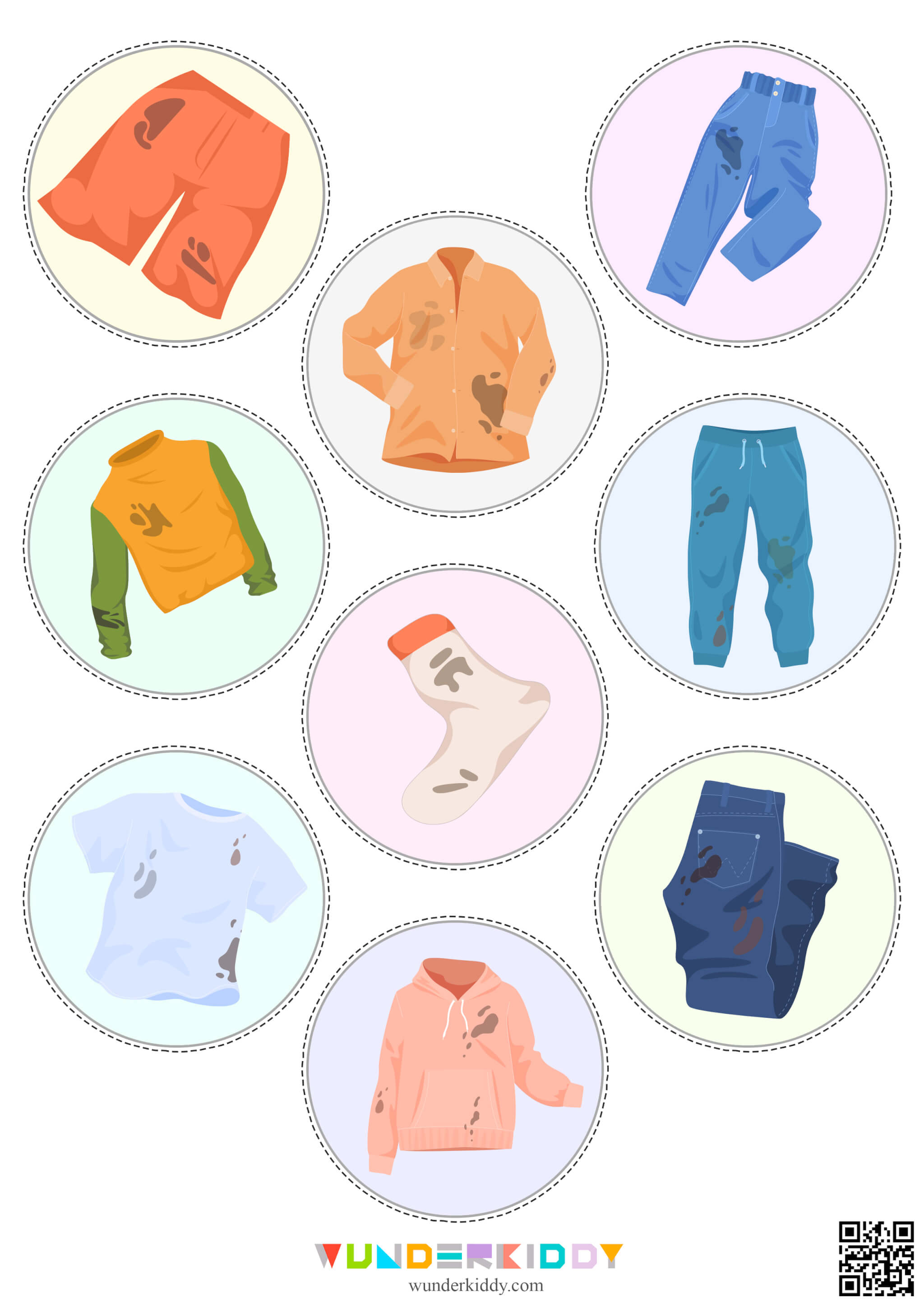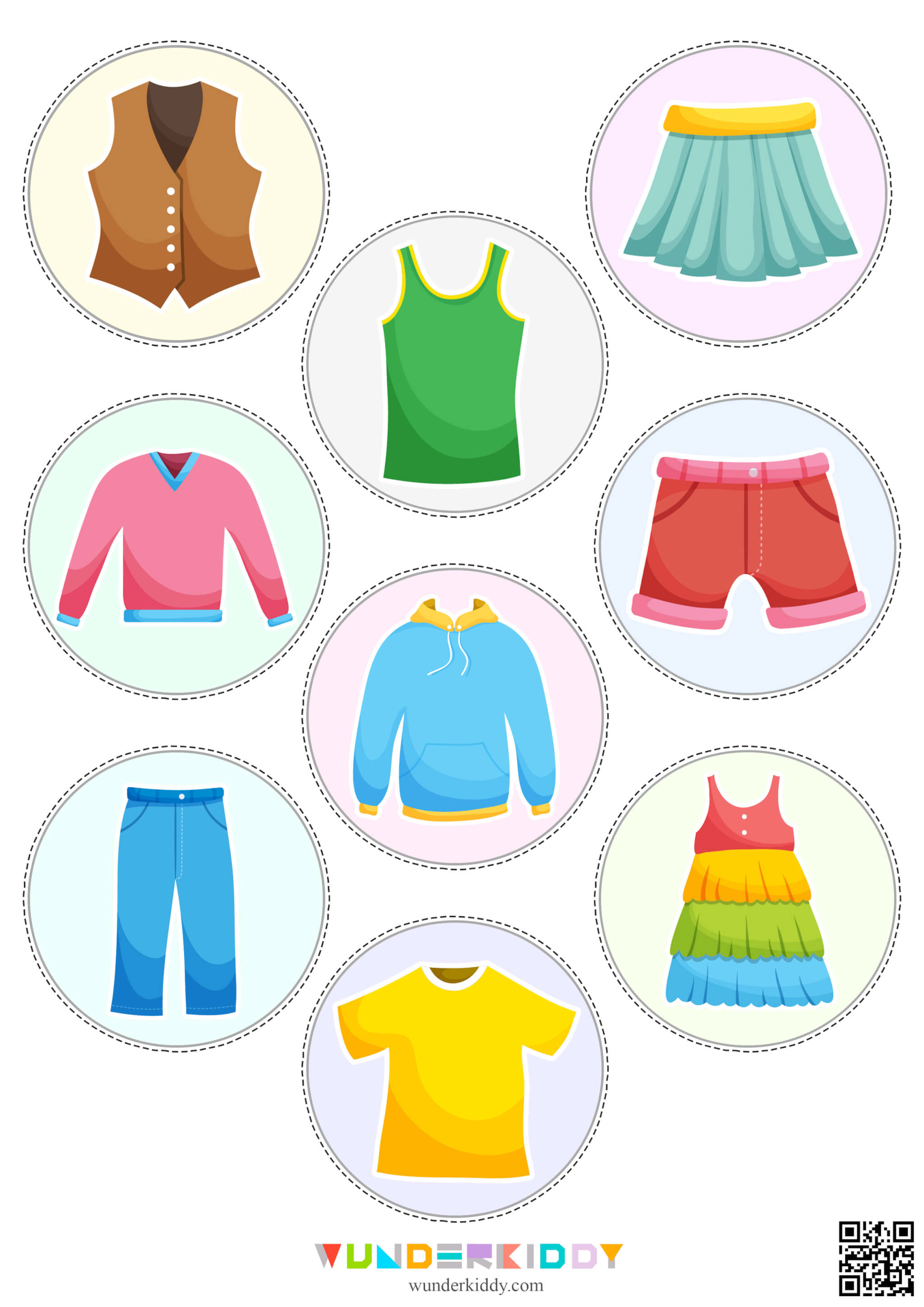 Sorting game for preschoolers Clean and Dirty Clothes teaches children to sort objects by common attribute. This learning activity develops attention to details, logical thinking and concentration ability. The task is to sort clothes and decide, what items should be put into wardrobe and what need a laundry.
Print free activity sheets and cut out cards with clothes items as well as wardrobe and washing machine. Then ask a child to sort all the clothes: the dirty items should be put into the washing machine and the clean ones into the wardrobe. When the task is done, close the door of the washing machine and the doors of the wardrobe.
You can also play this game with a group of children (for example, in a kindergarten). Just print for this as many learning activity sets as many children are playing. The winner is who does the task am fastest and without mistakes.
Previous comments are hidden