PREMIUM ACCESS
to 3 500+ kindergarten worksheets
GET IT
X
Mats for Sorting Items House Cleaning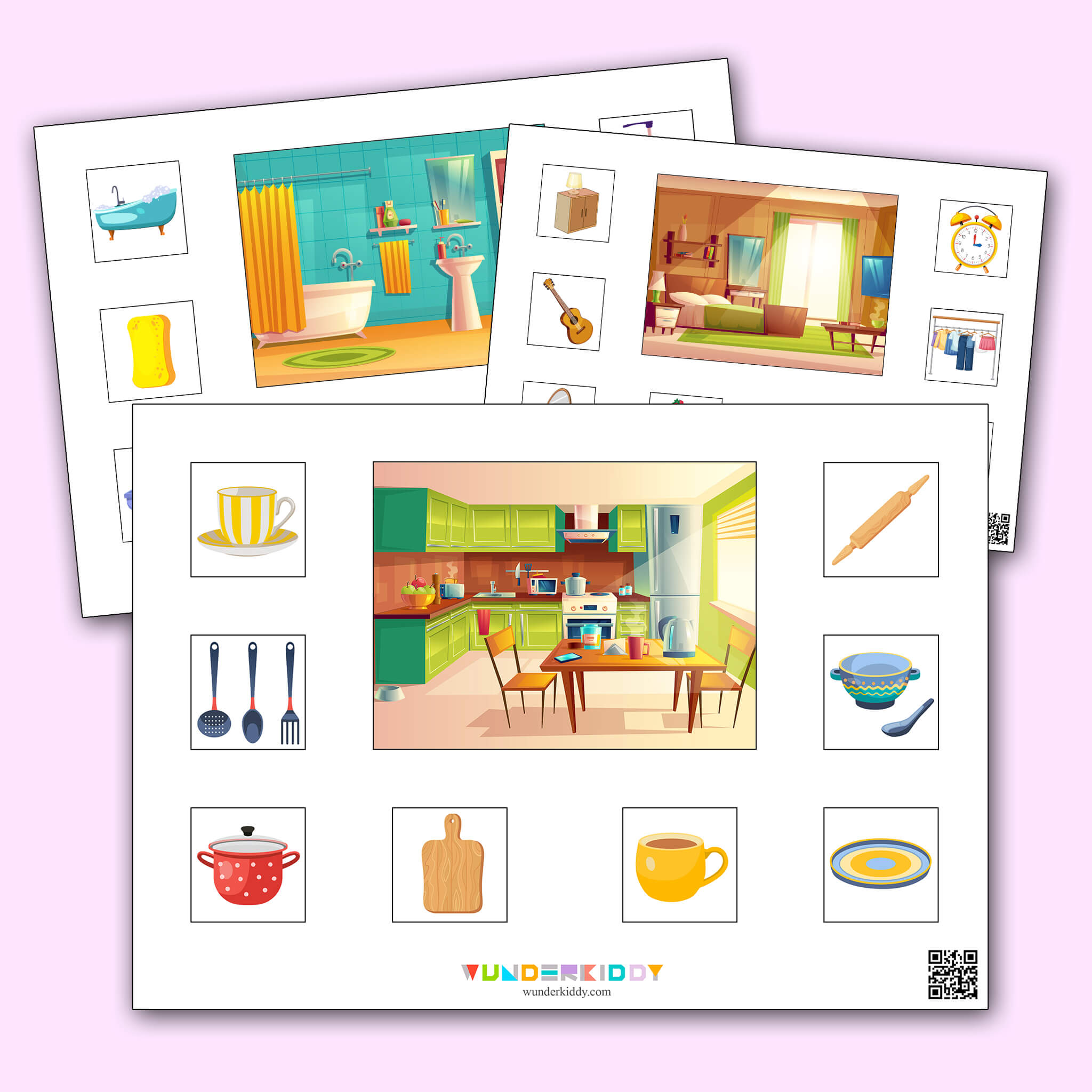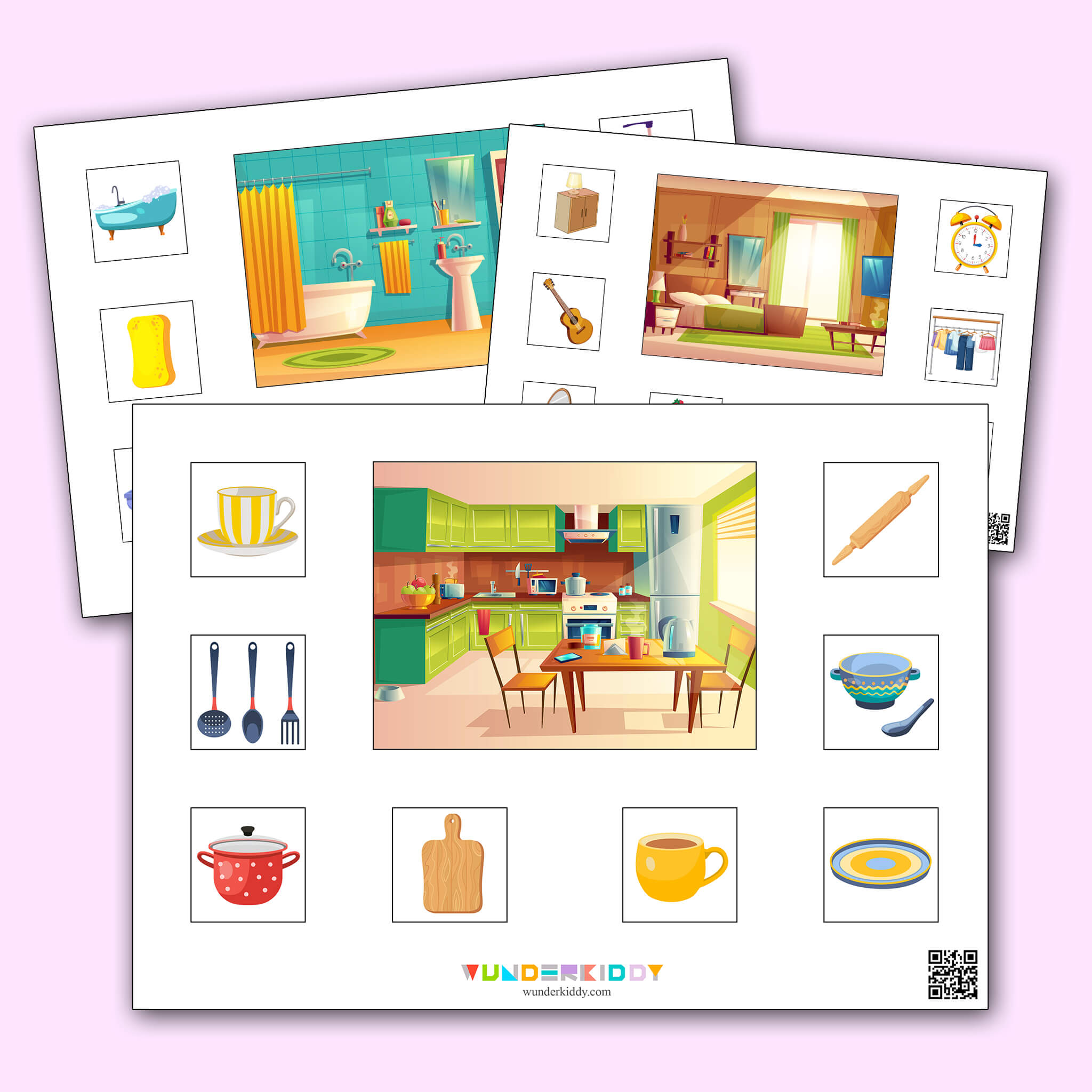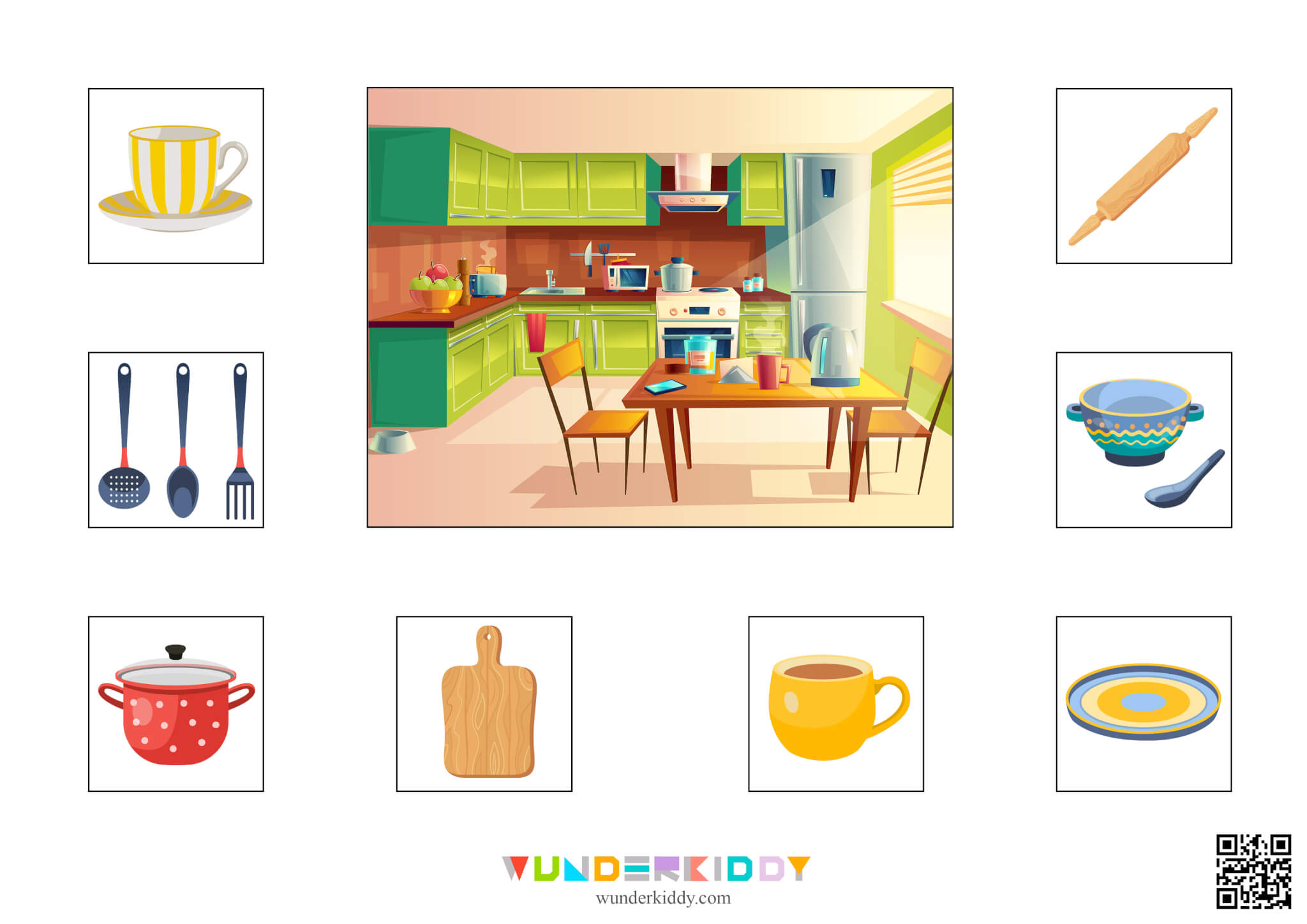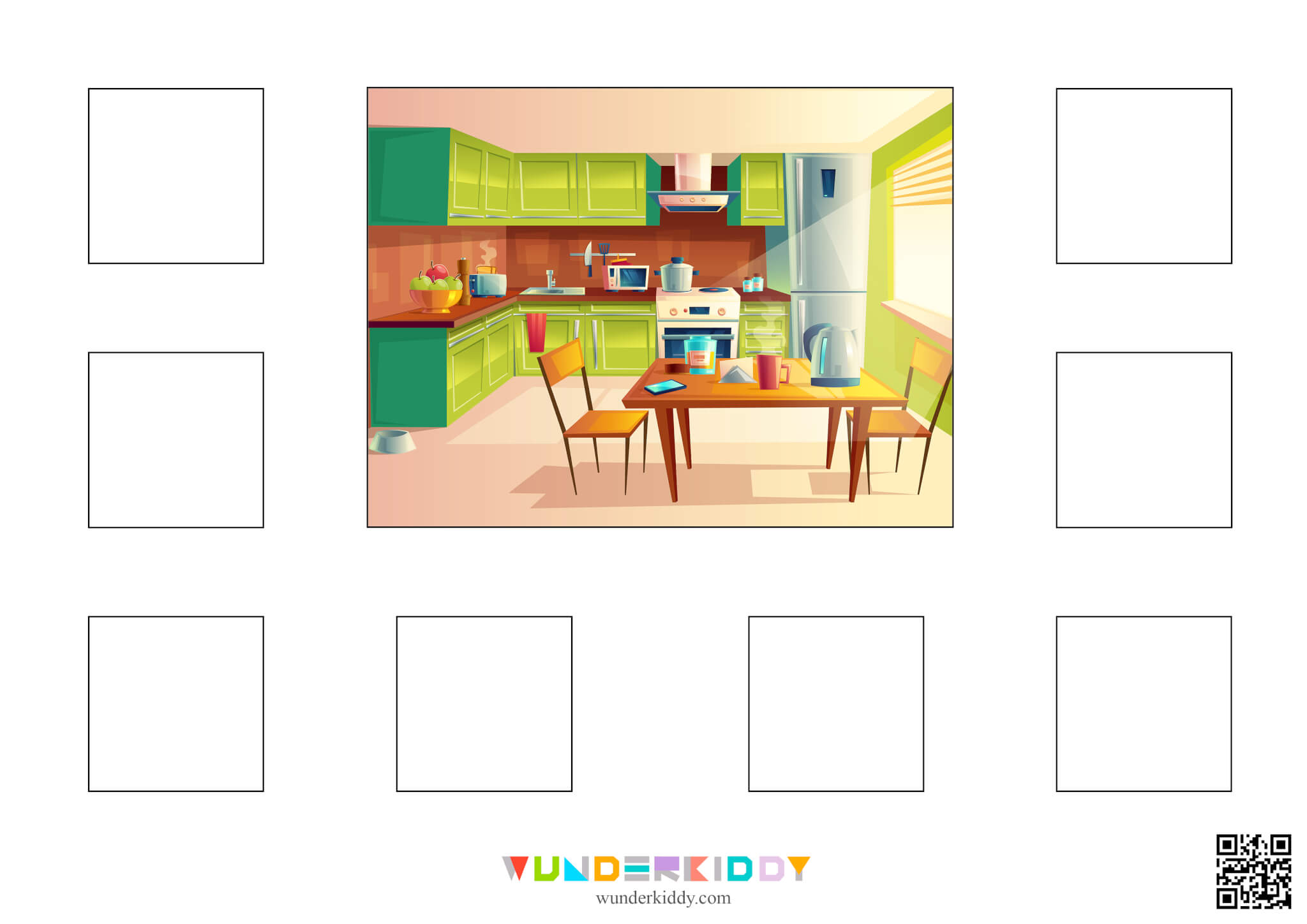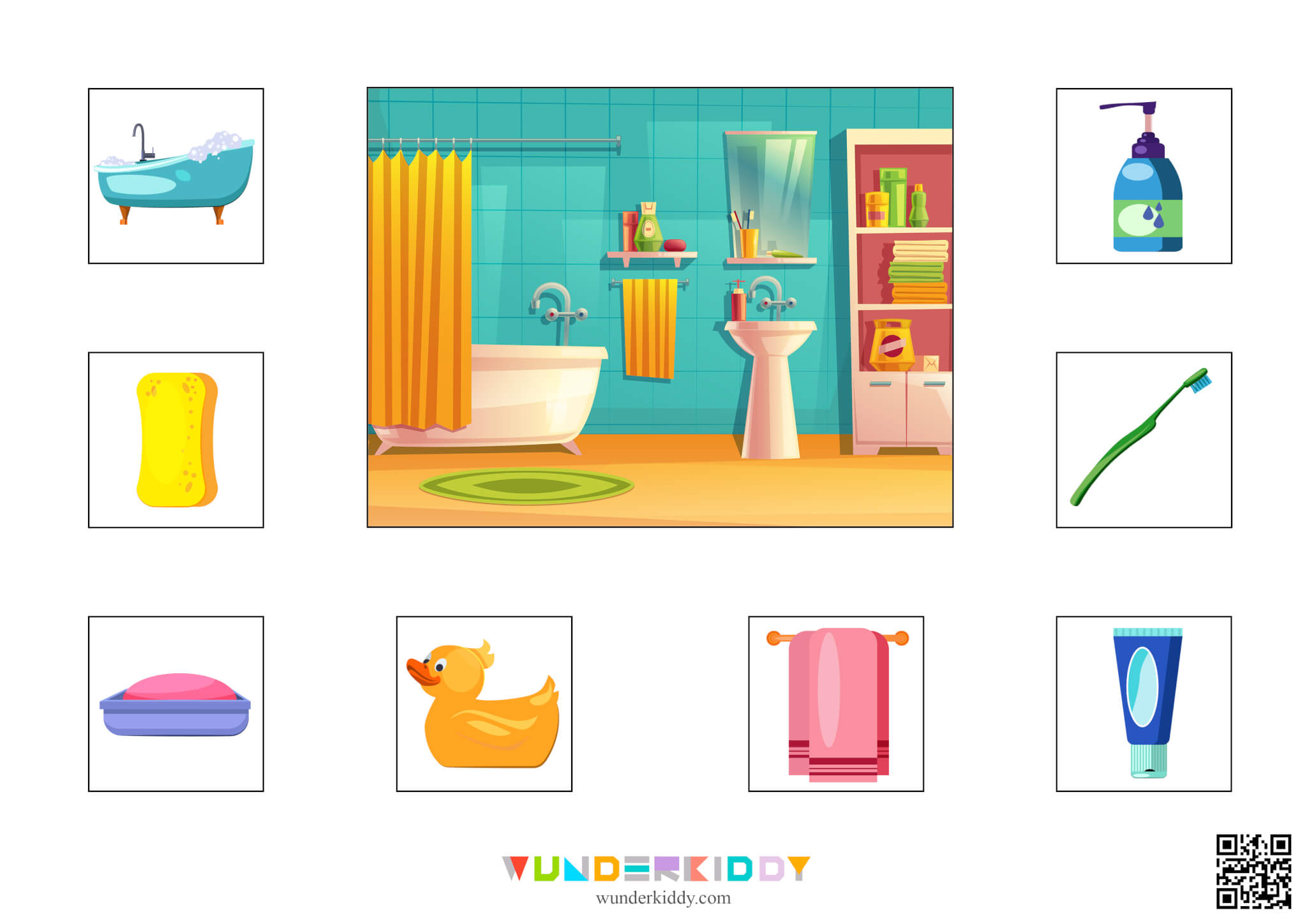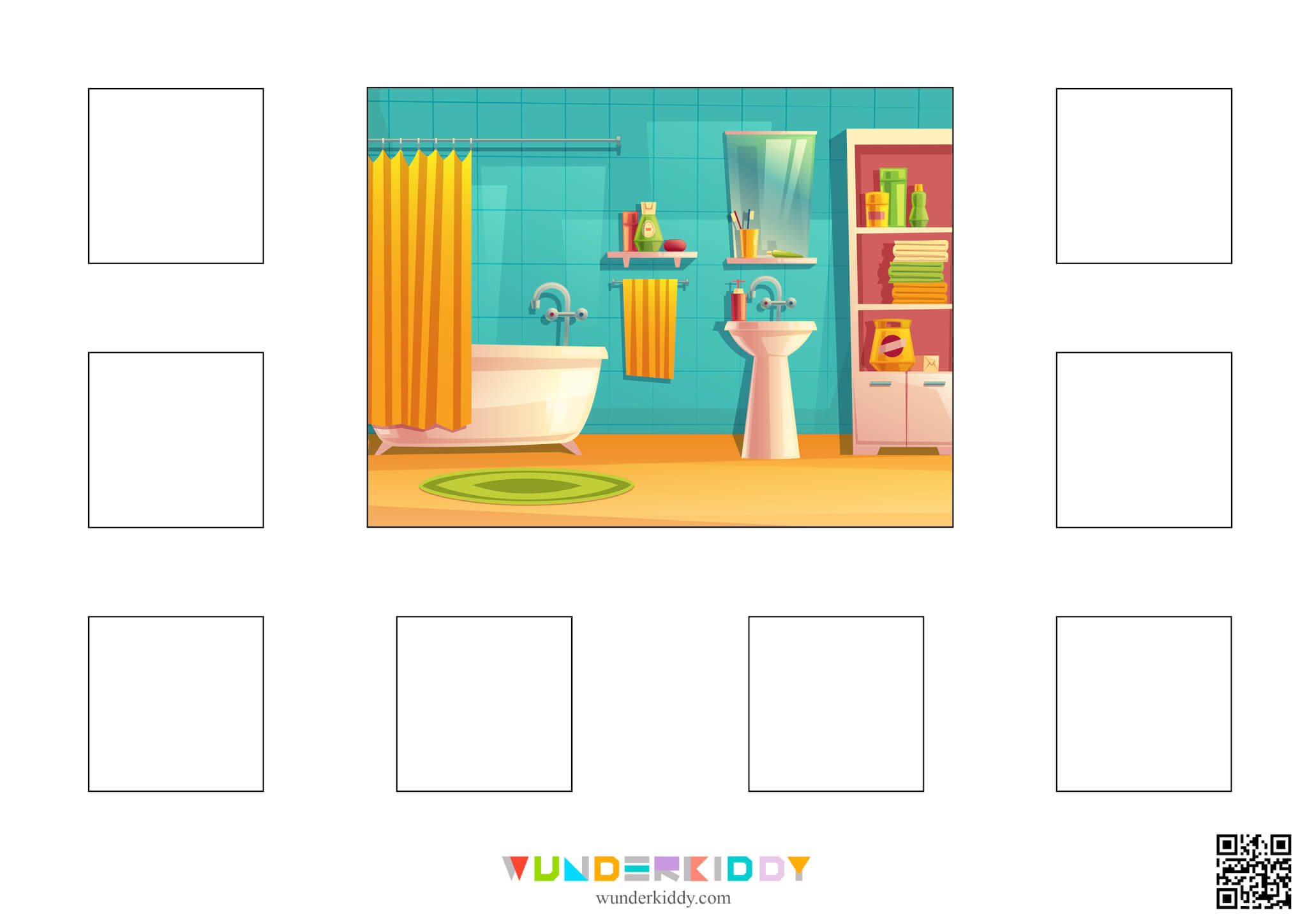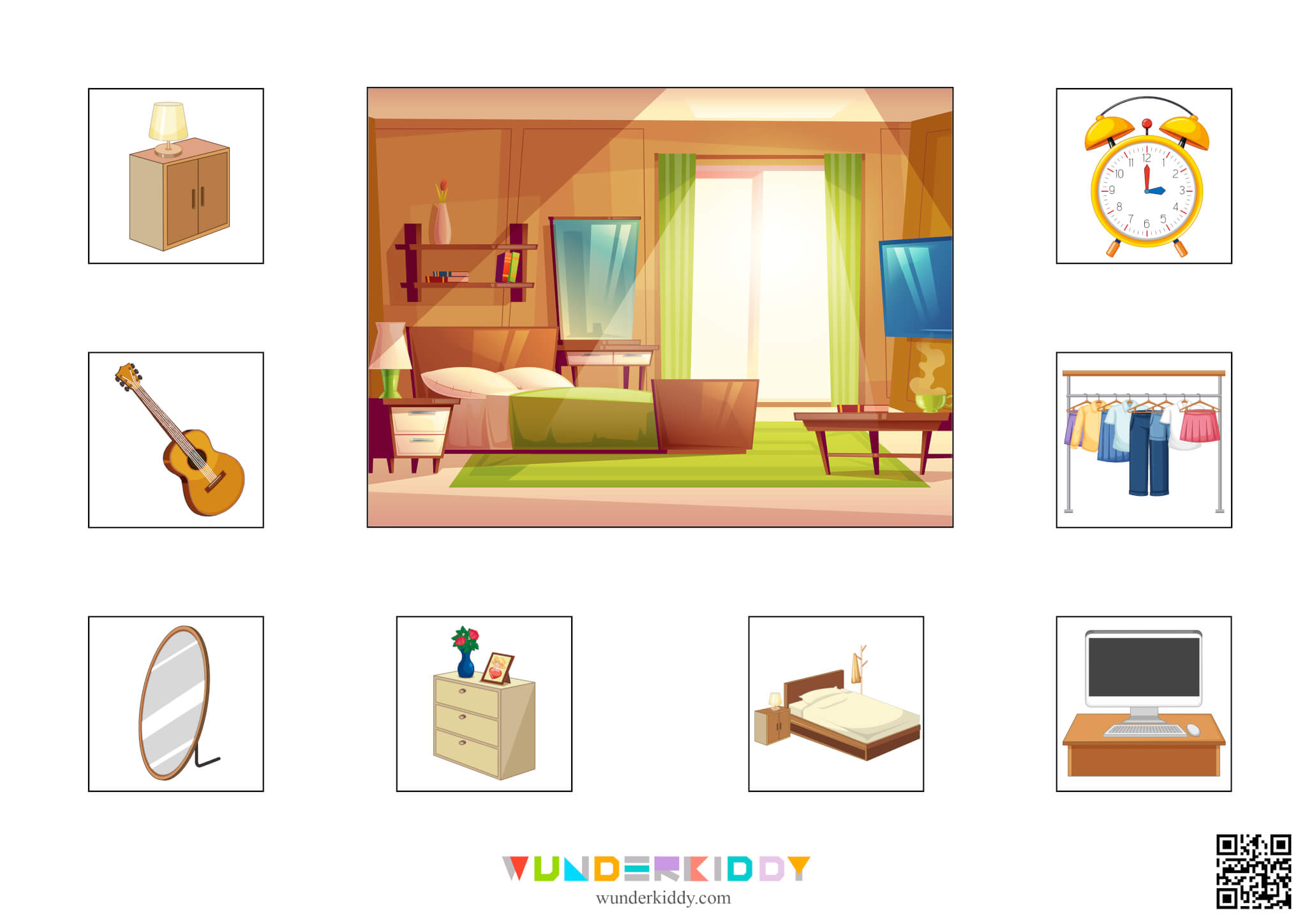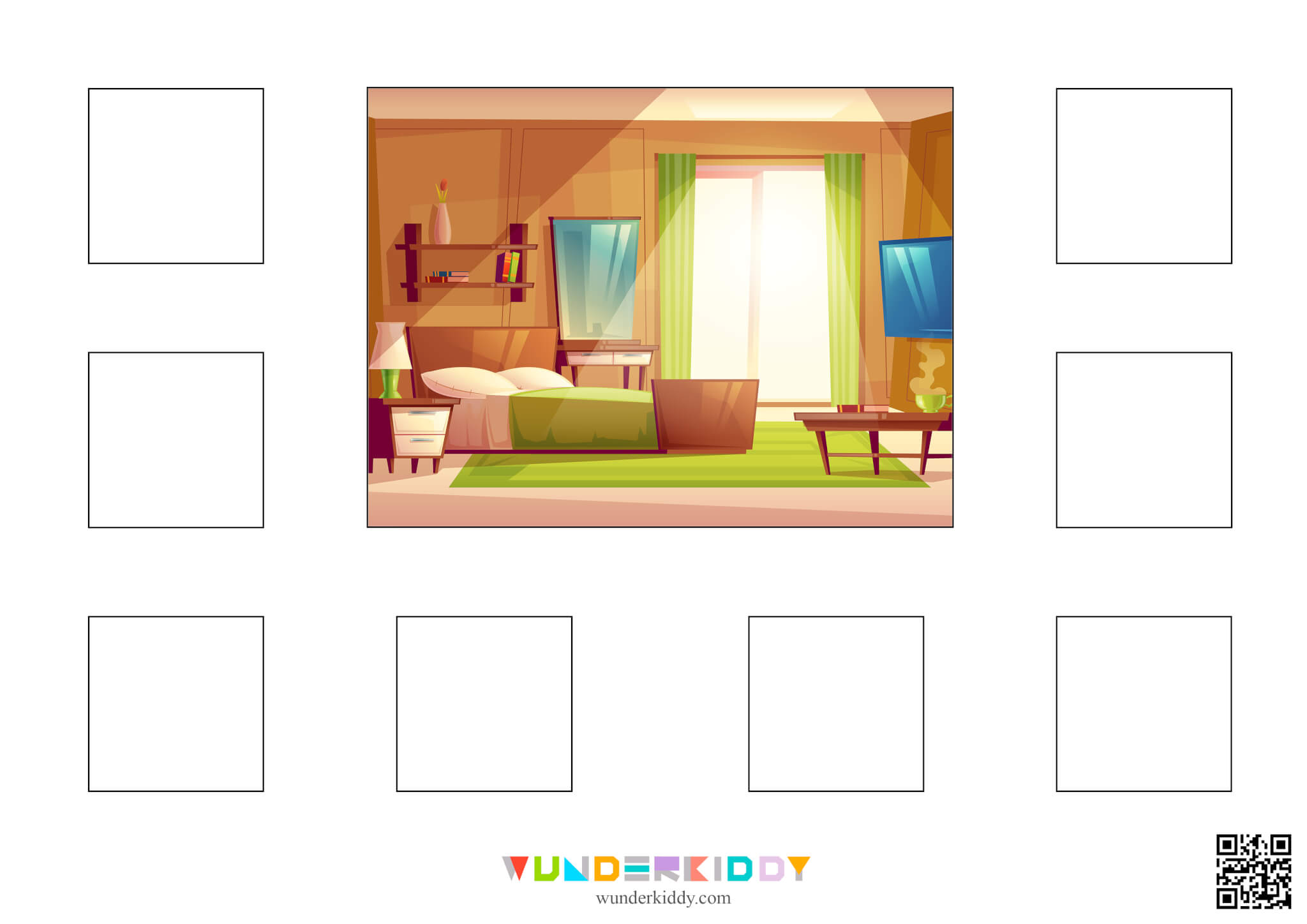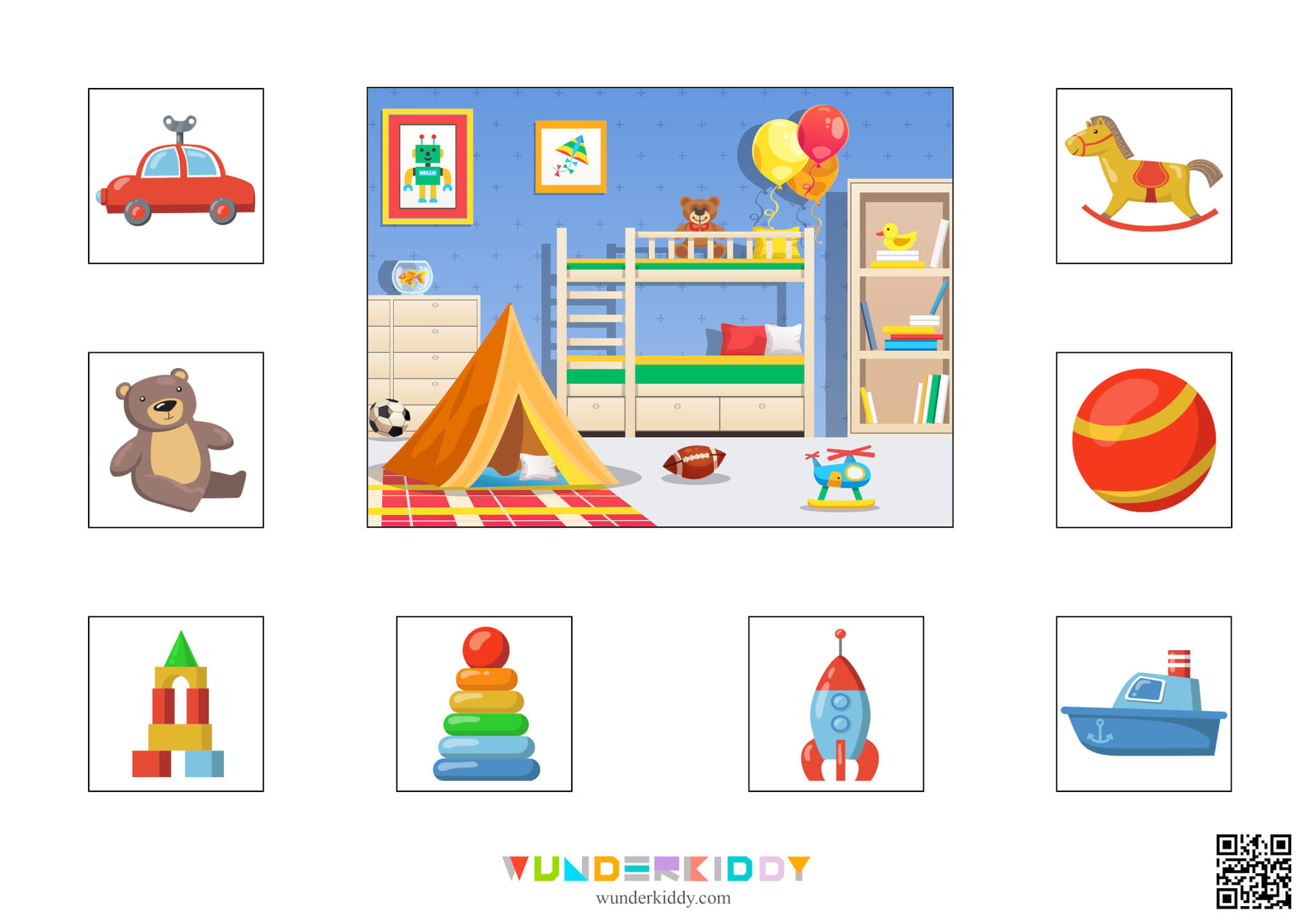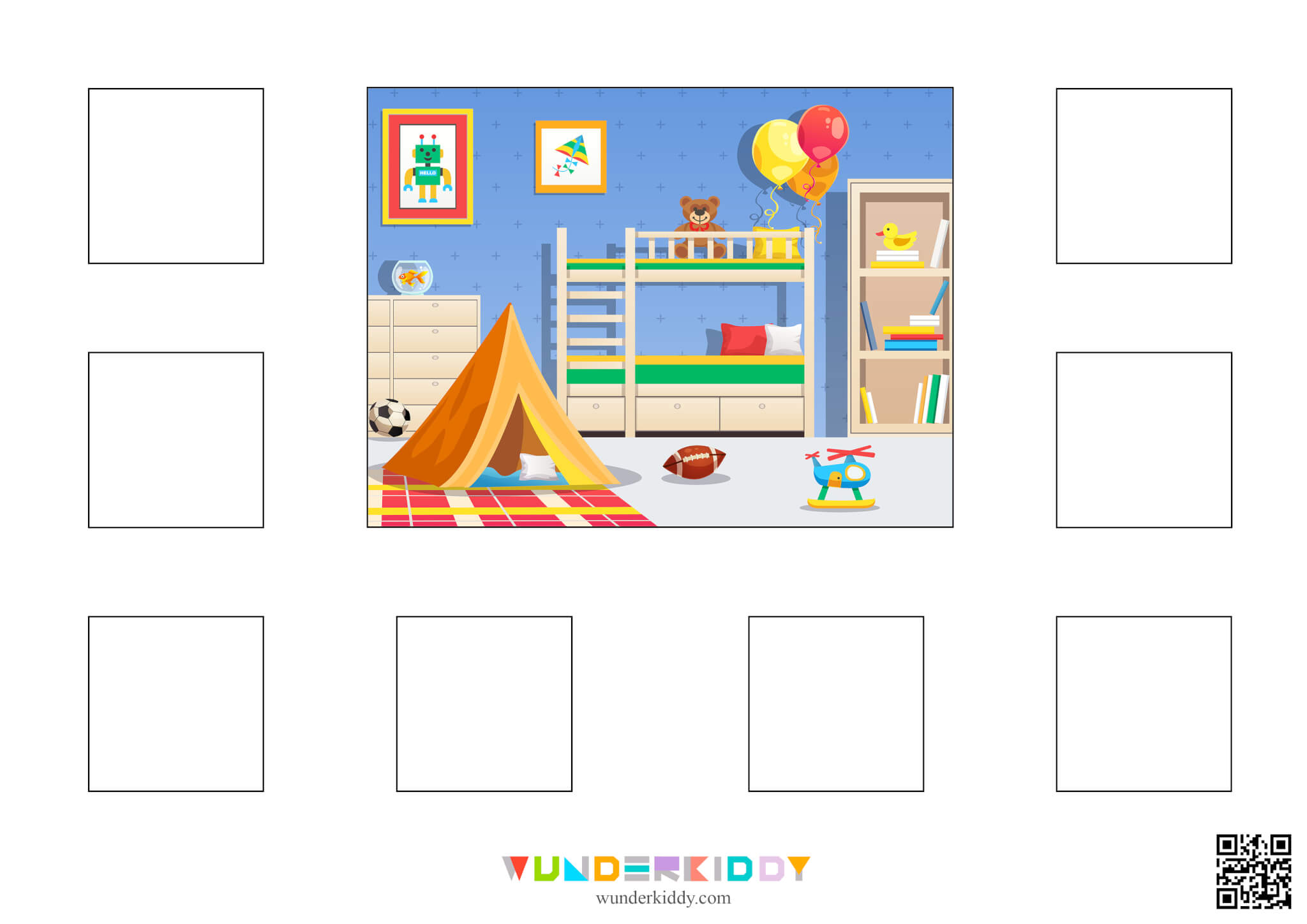 The sorting activity kindergarten game for children « House Cleaning» will help to develop logical thinking. The aim of the game is to place the items in the rooms where they should be during cleaning.
To start the game, print out the sheets with the object cards and the working fields where the cards should be placed. Shuffle the object cards and invite the child to choose the room where he/she wants to start the cleaning. Select 8 household items from the set of household objects and place them in one of the rooms. The didactic game contains:
4 sheets with rooms (bathroom, kitchen, bedroom, children's room);
32 cards with pictures of household items.
Children aged 2-3 can start the game with 2 rooms (16 items), making the task easier. When the child has put all the necessary items in their places, ask him or her to name them.
Previous comments are hidden