PREMIUM ACCESS
to 3 100+ kindergarten worksheets
GET IT
X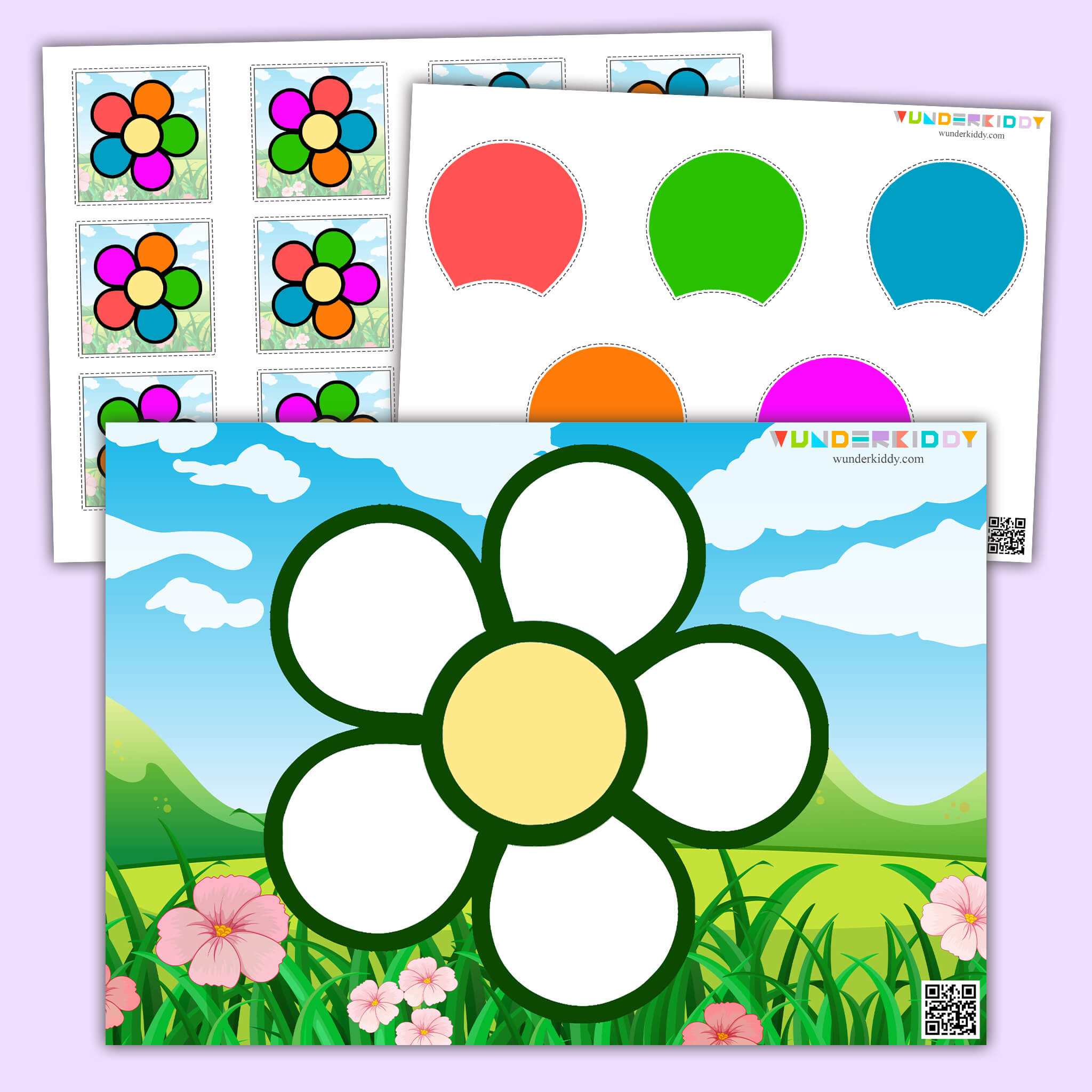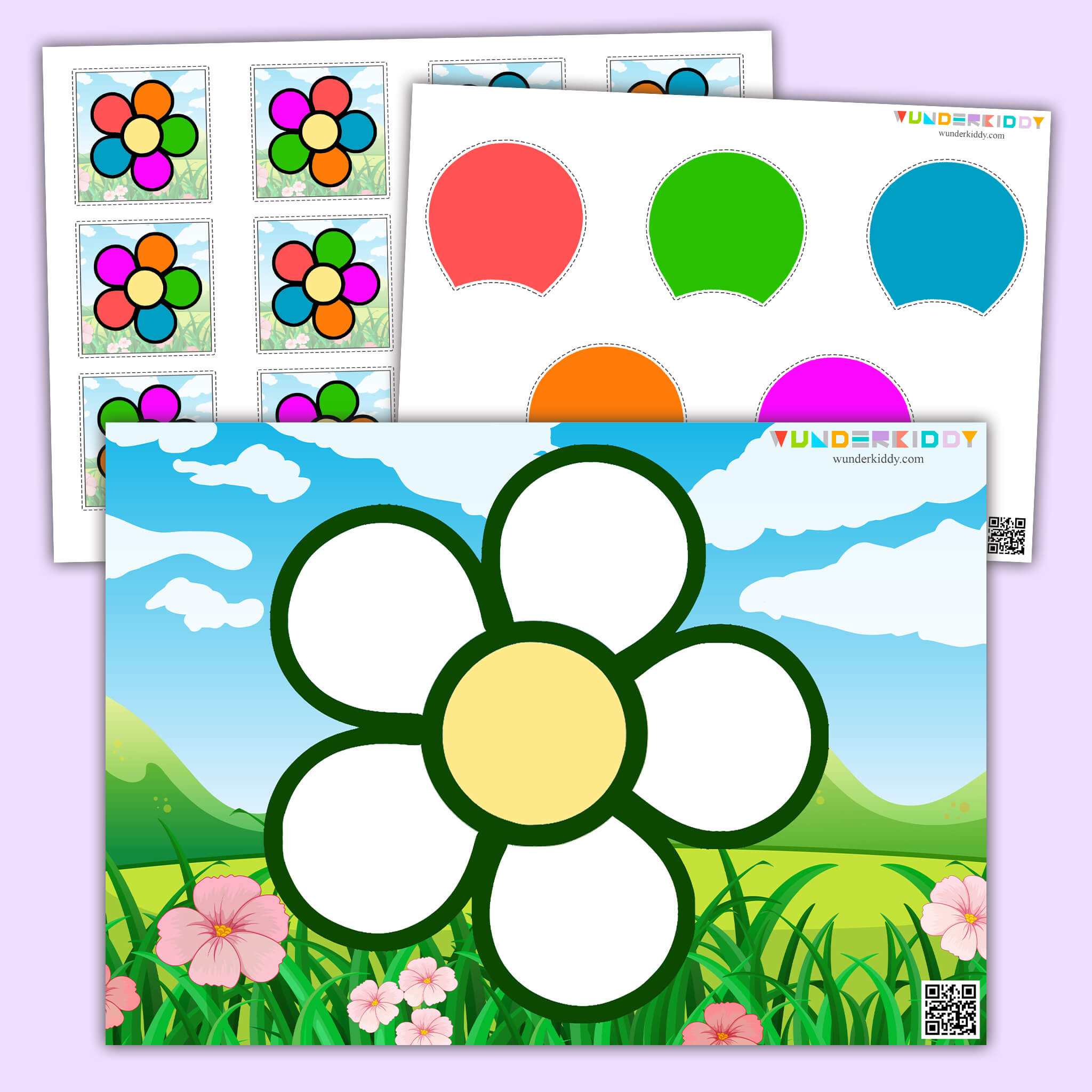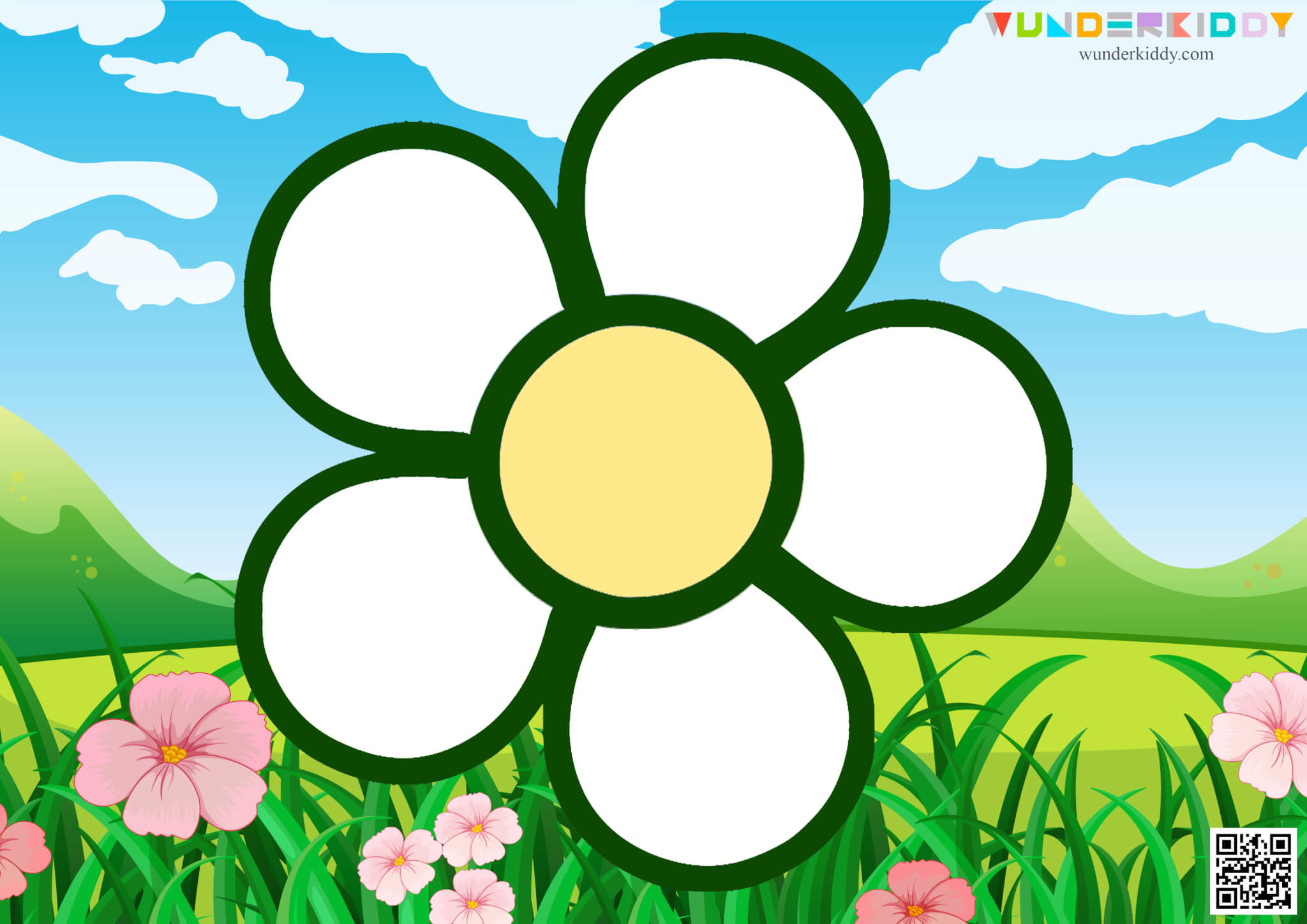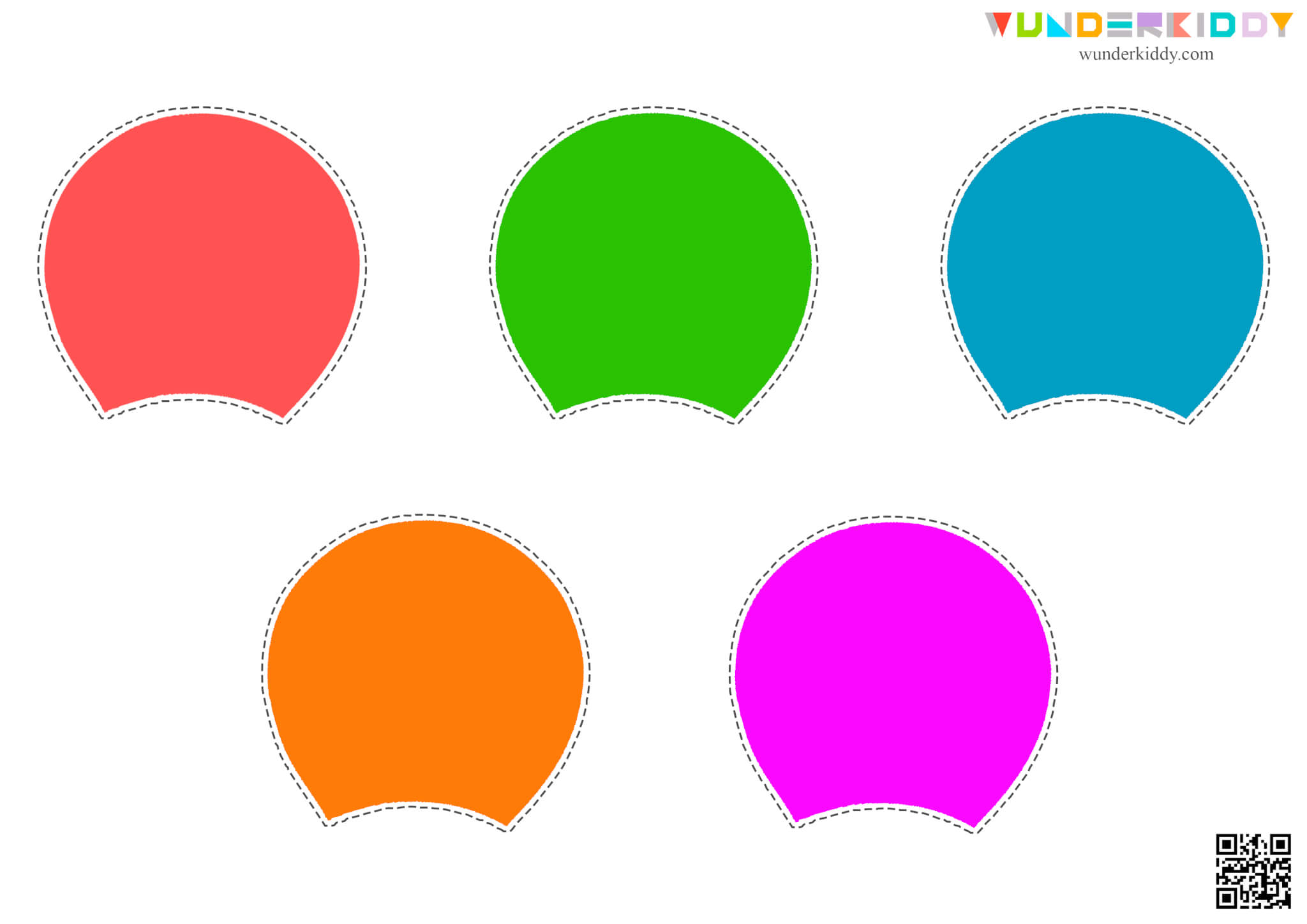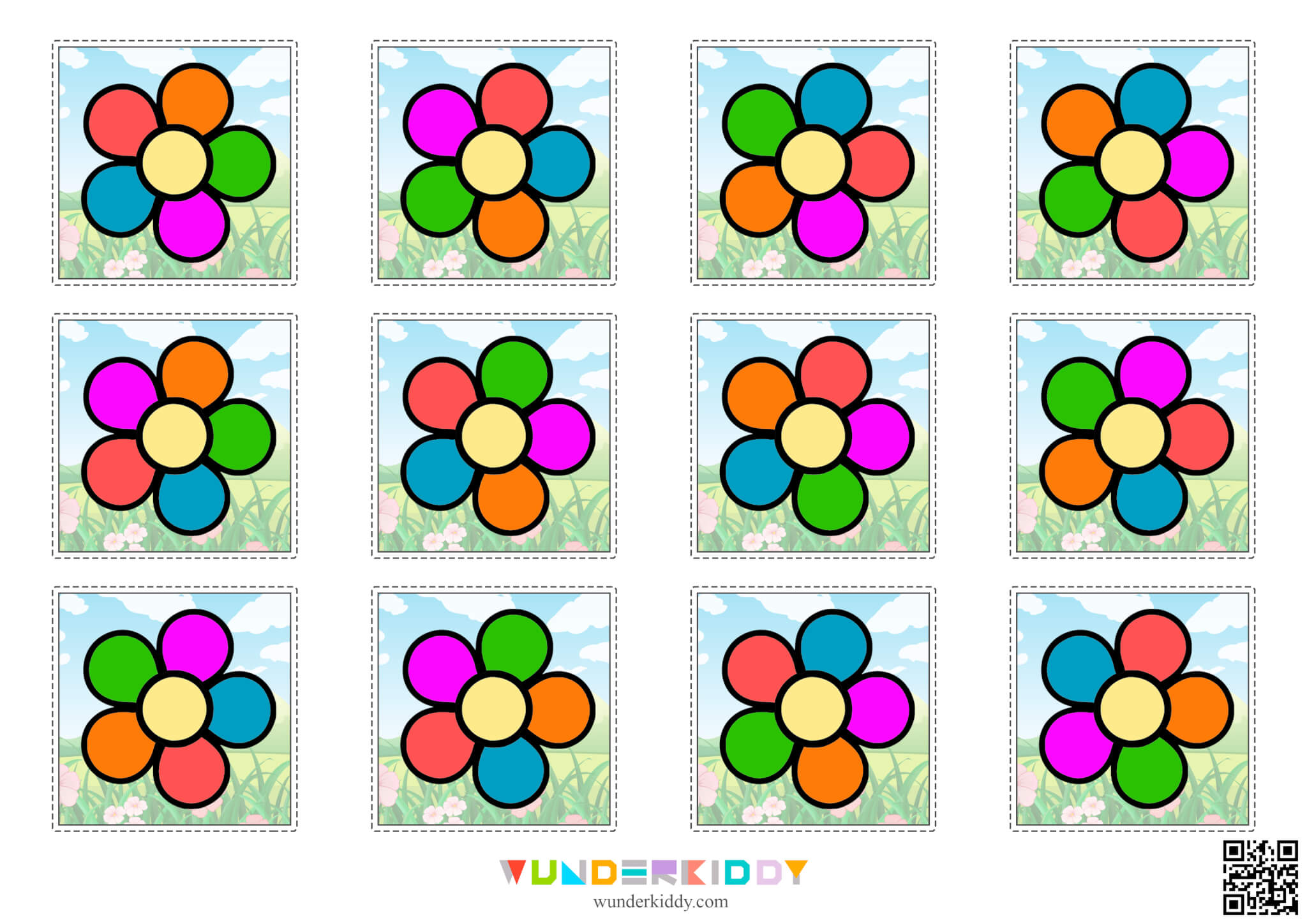 Printable Flower Petals game for children around 3 years old is meant to learn colors and to develop memory, logical thinking and attention. It also teaches doing tasks according to given sample.
Print free flower petals activity and cut out game elements: petals and sample cards. Give a child one of the sample cards and ask to copy a color sample on the playfield.
The game can also be played with elder children. Let a child look at the sample and ask to repeat it on the playfield from memory.