PREMIUM ACCESS
to 3 500+ kindergarten worksheets
GET IT
X
Flowers and Vase Activity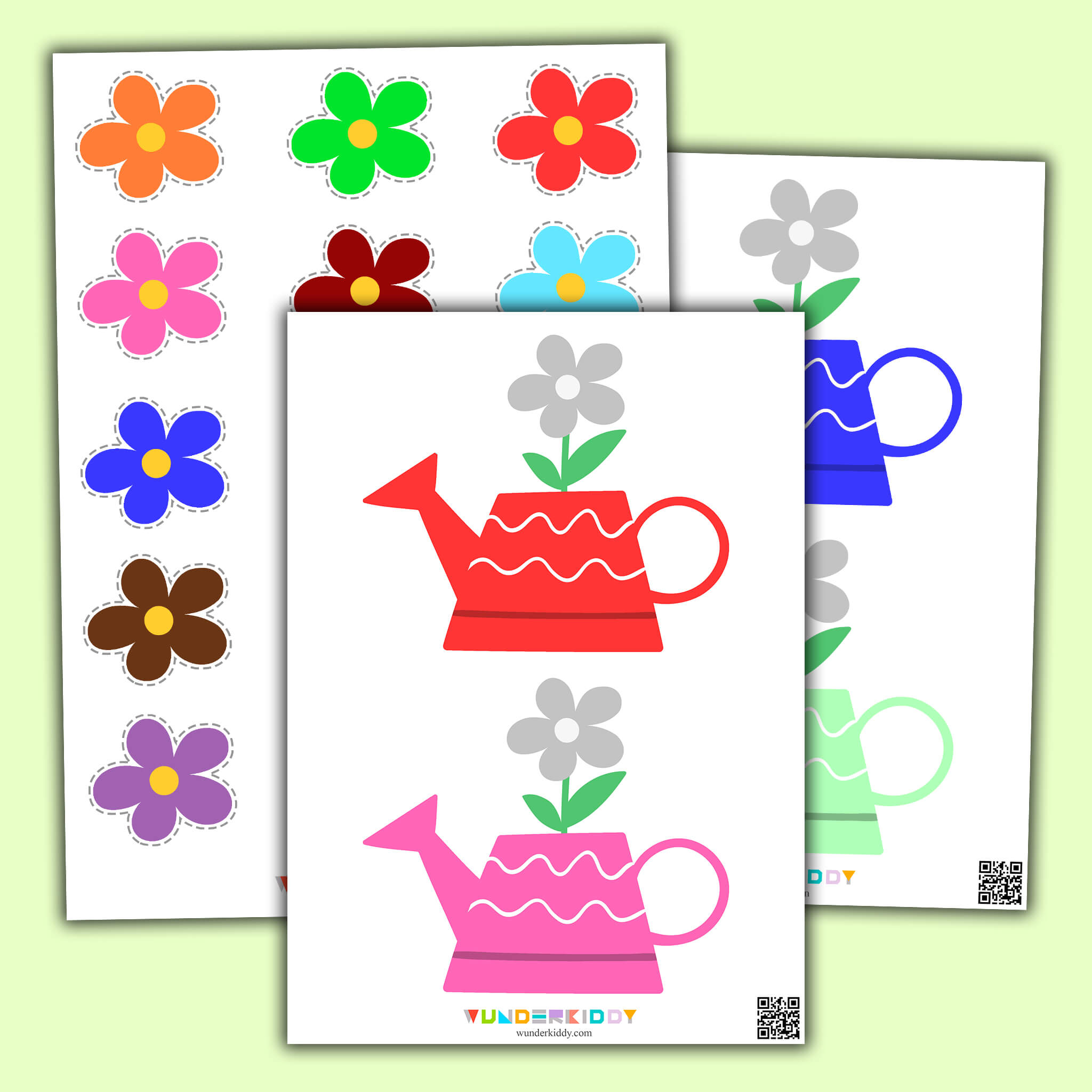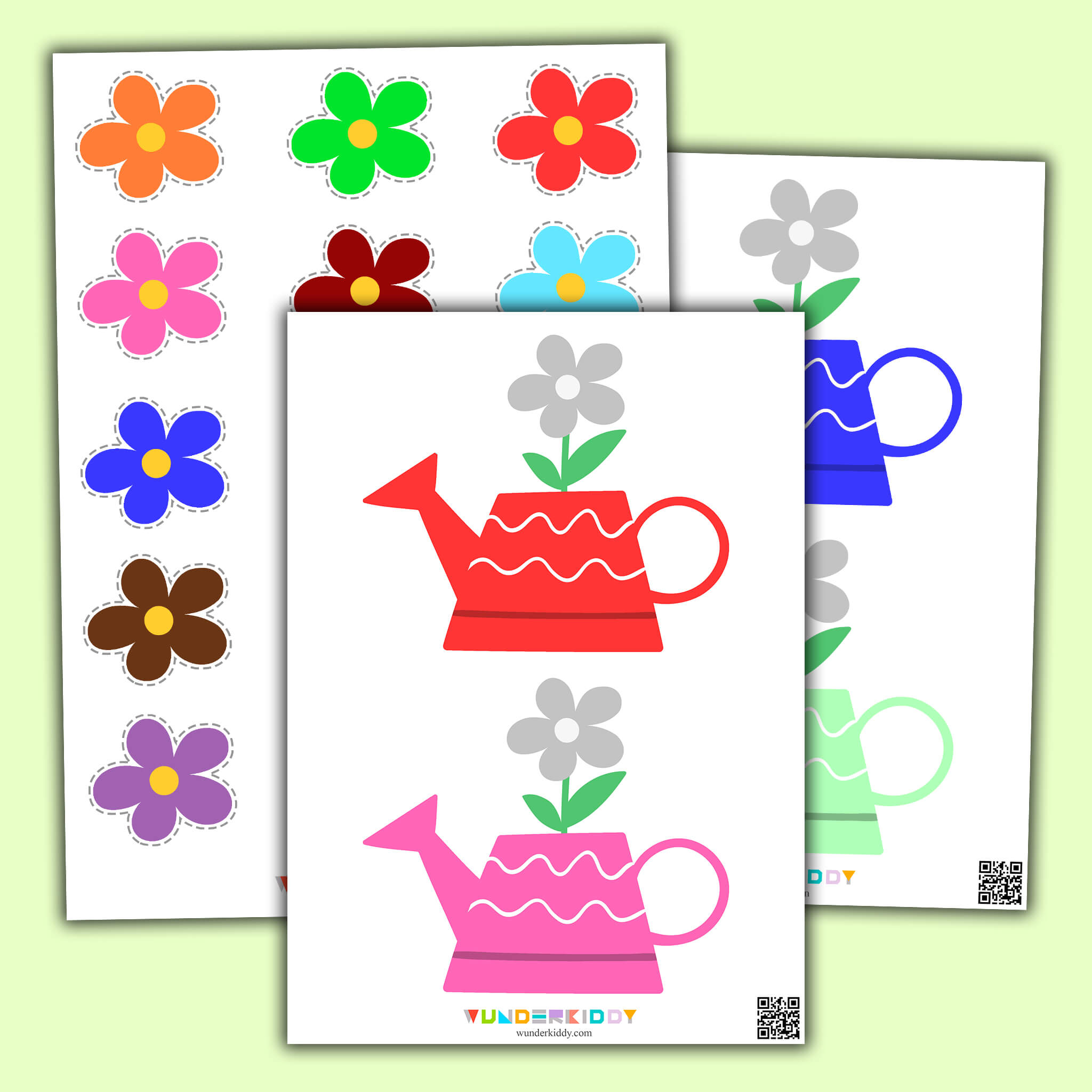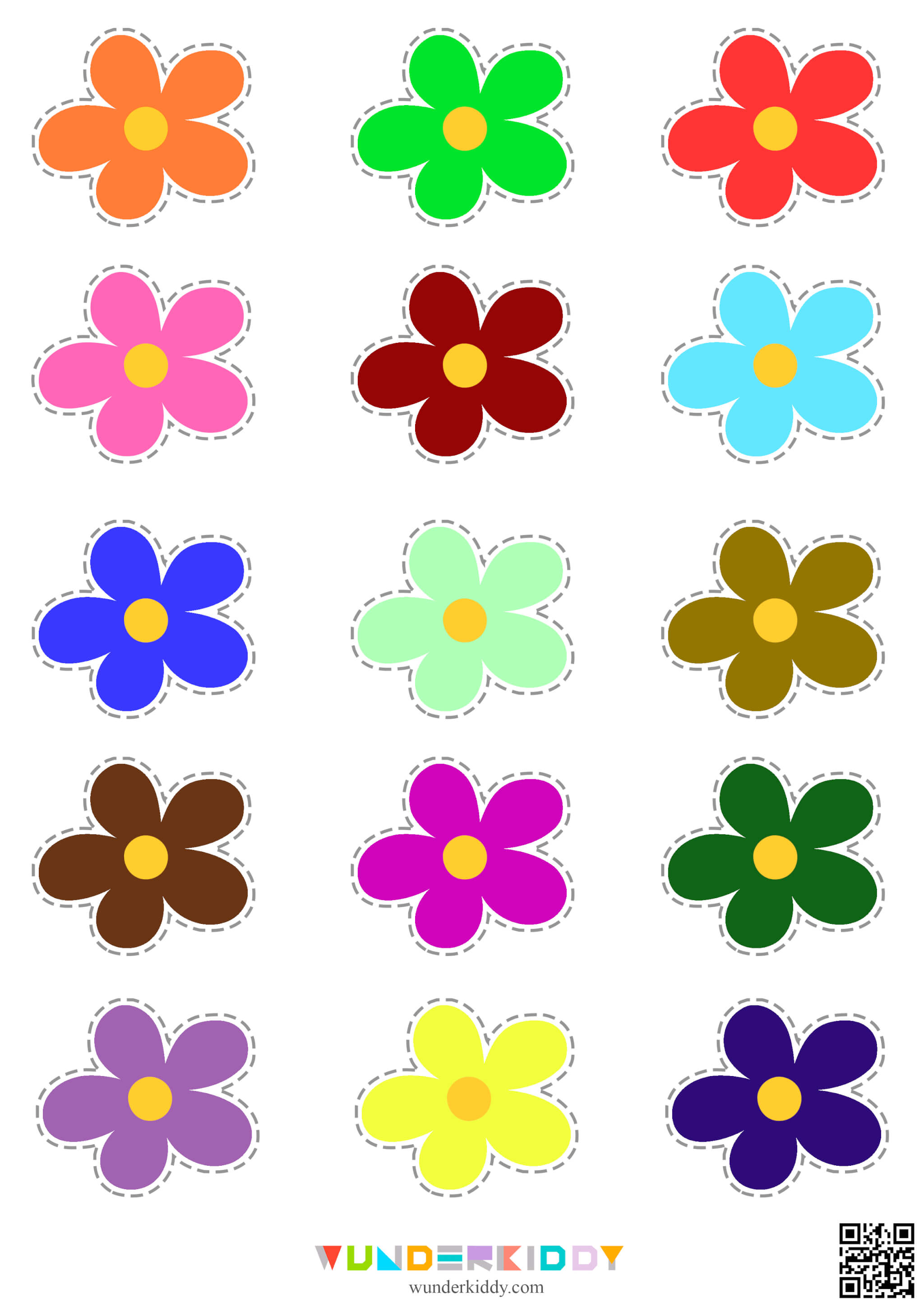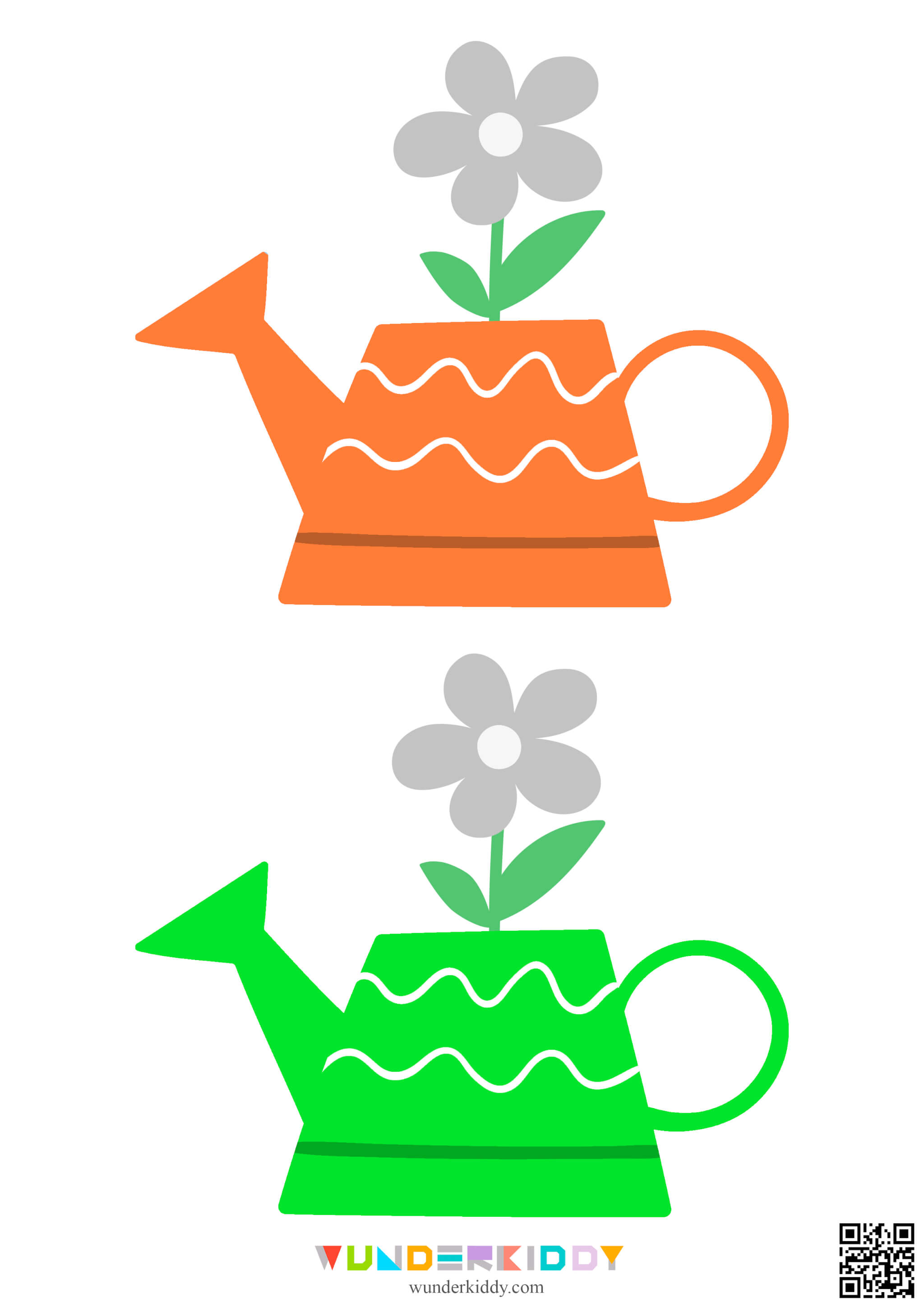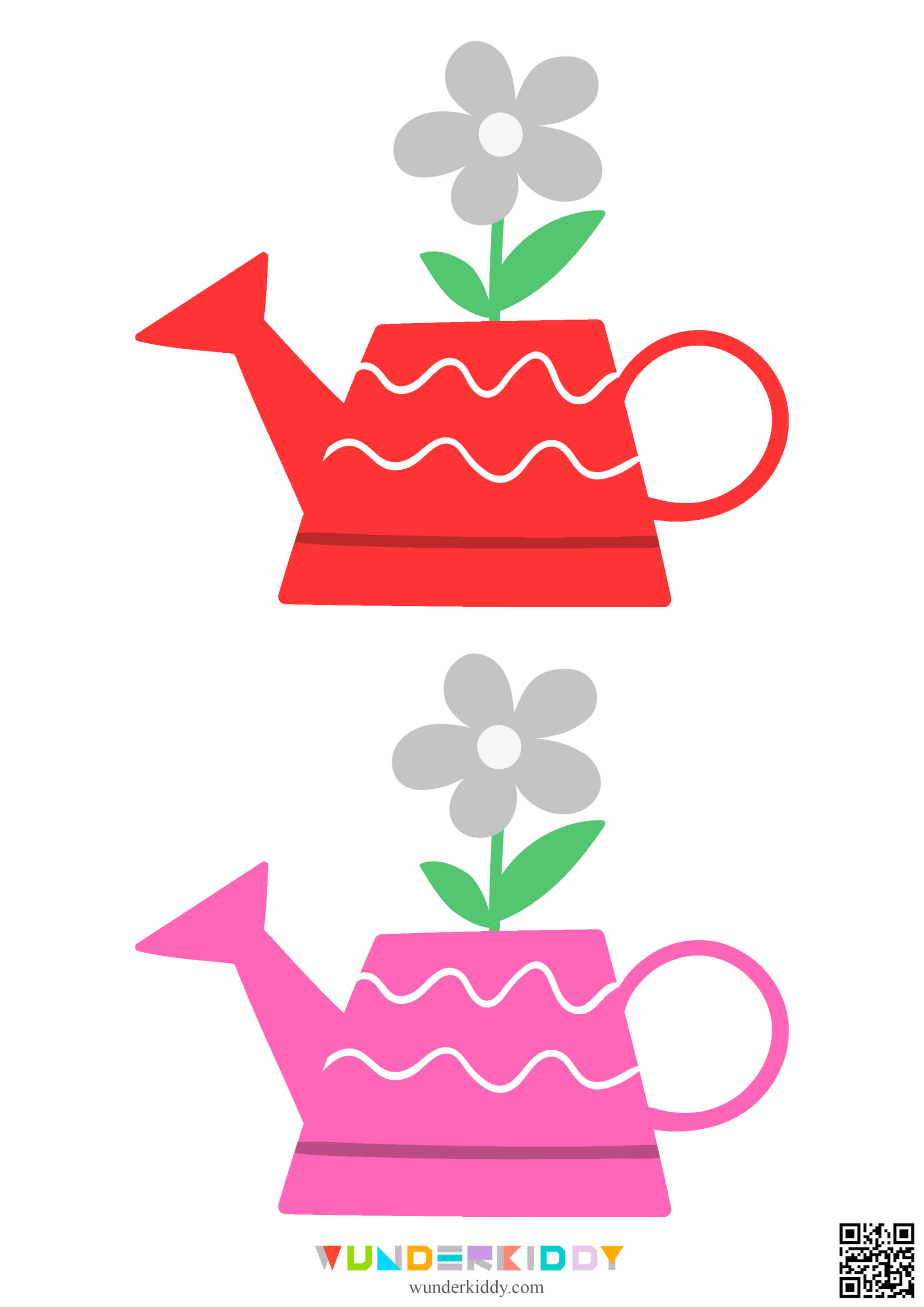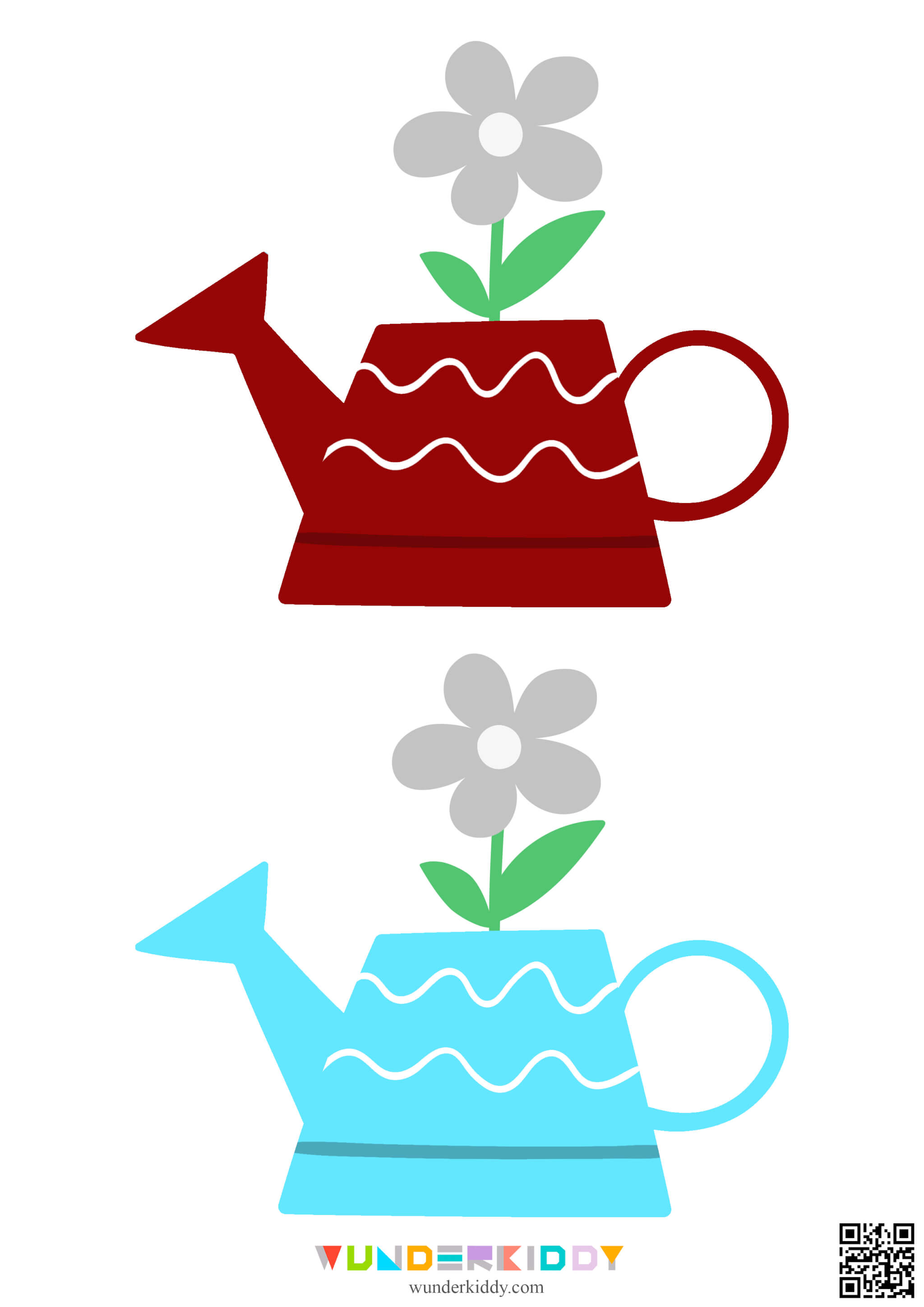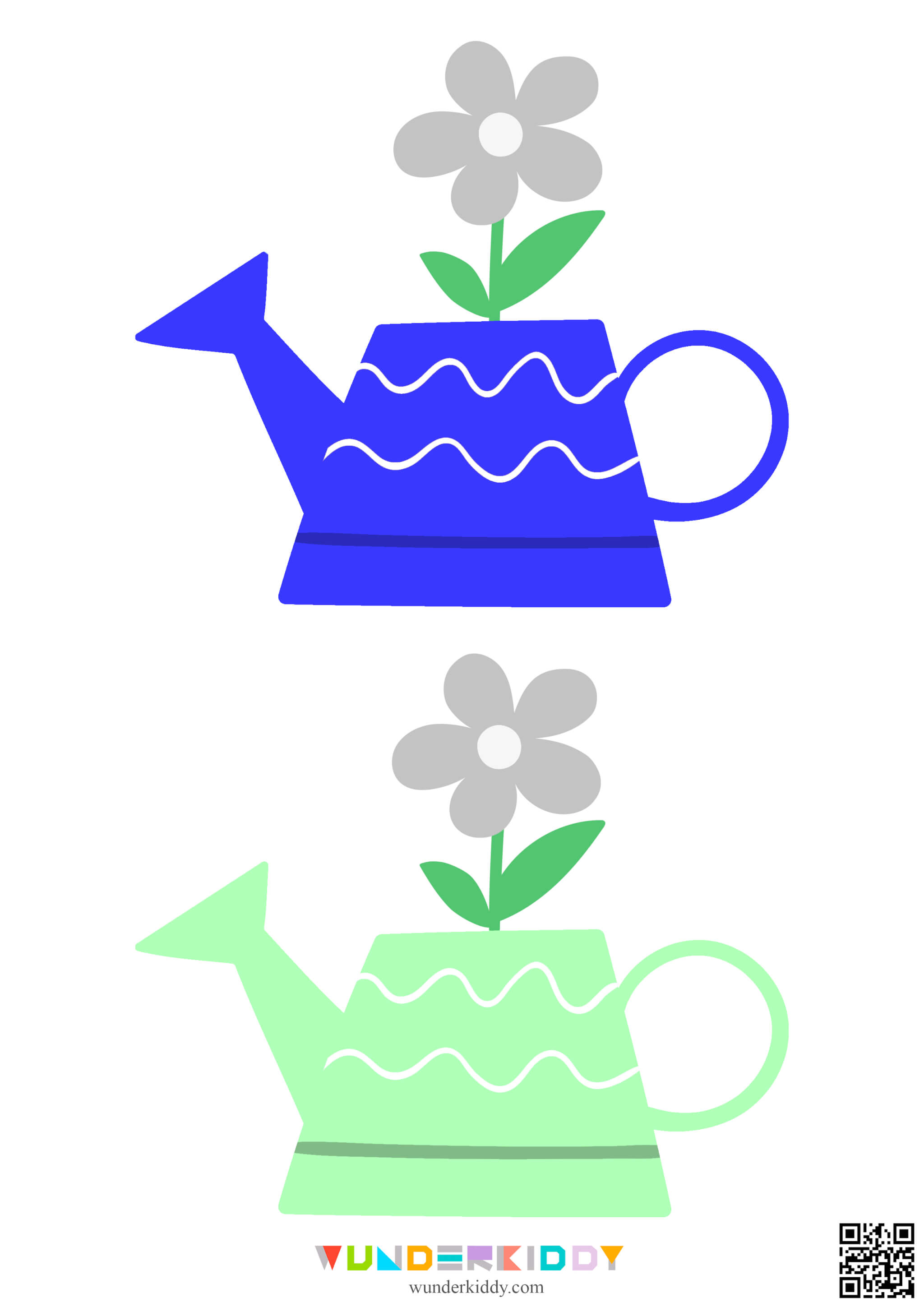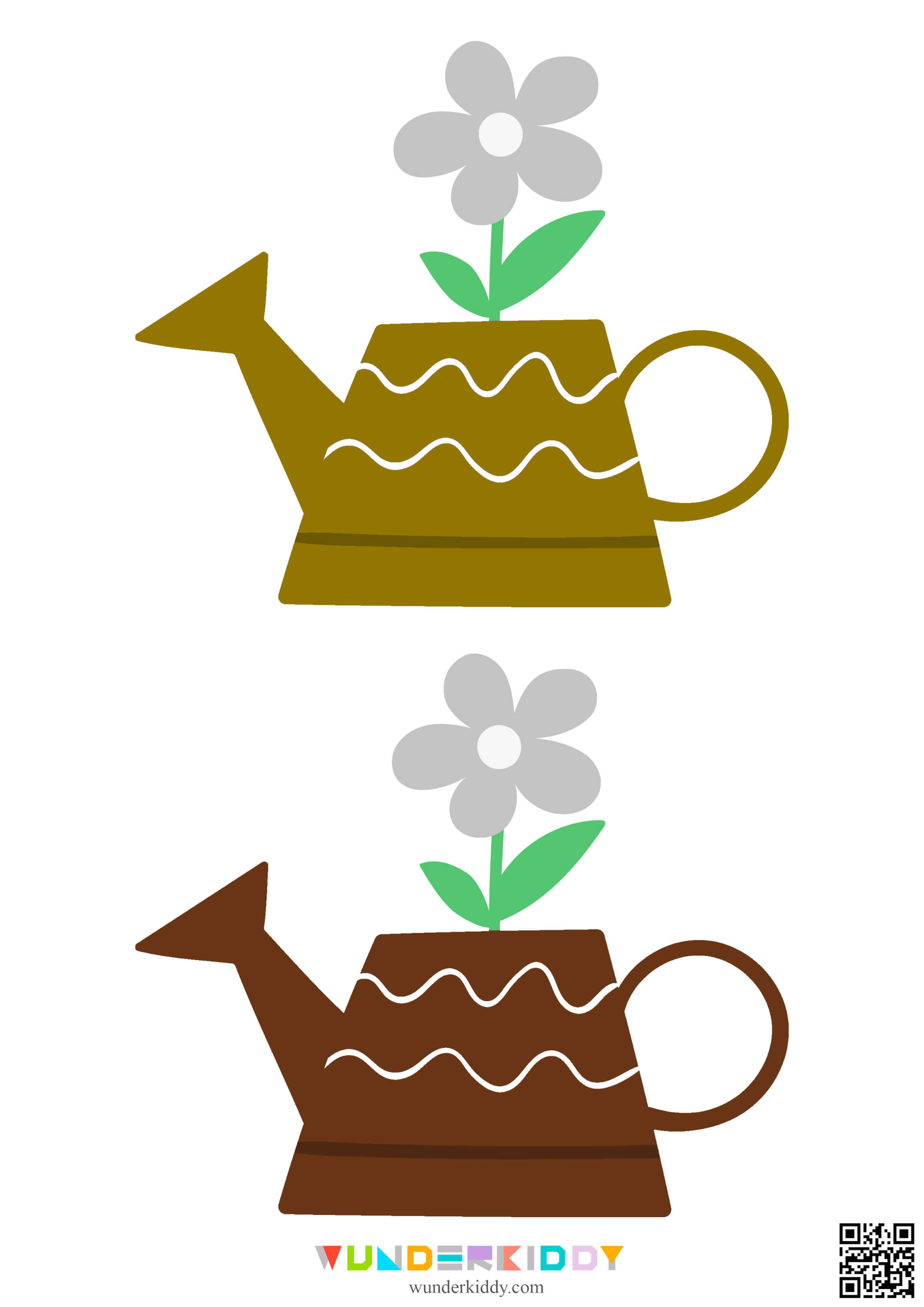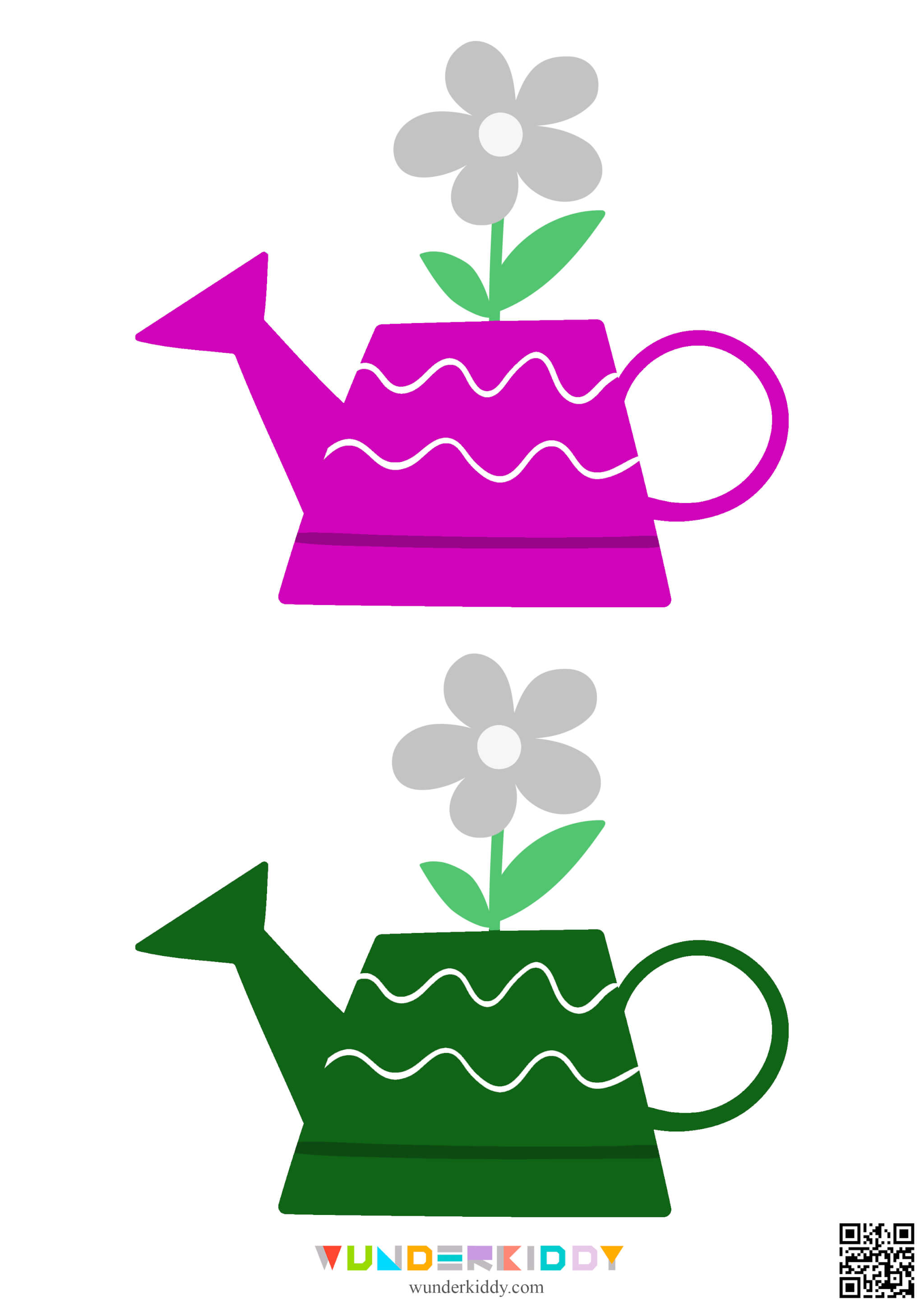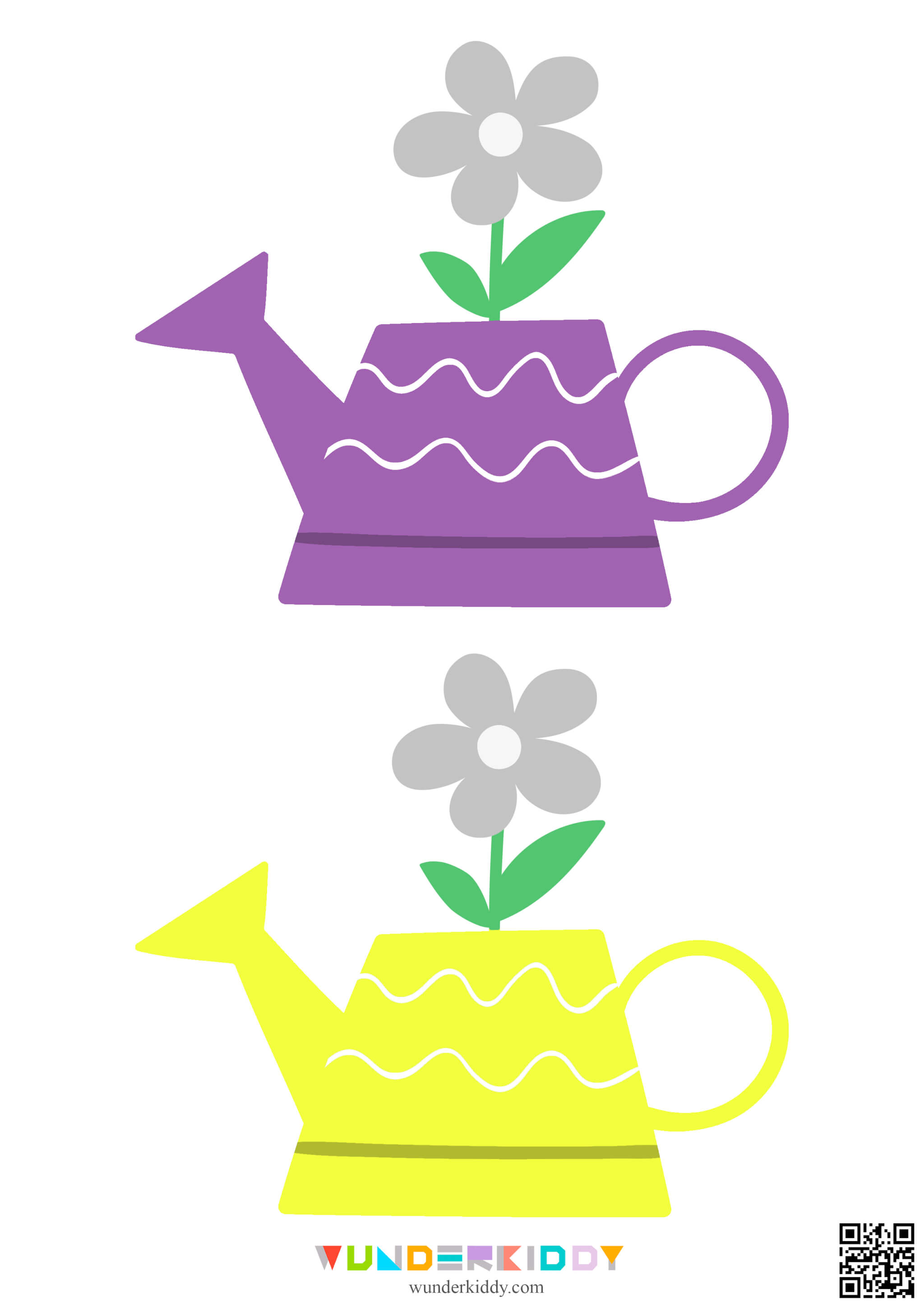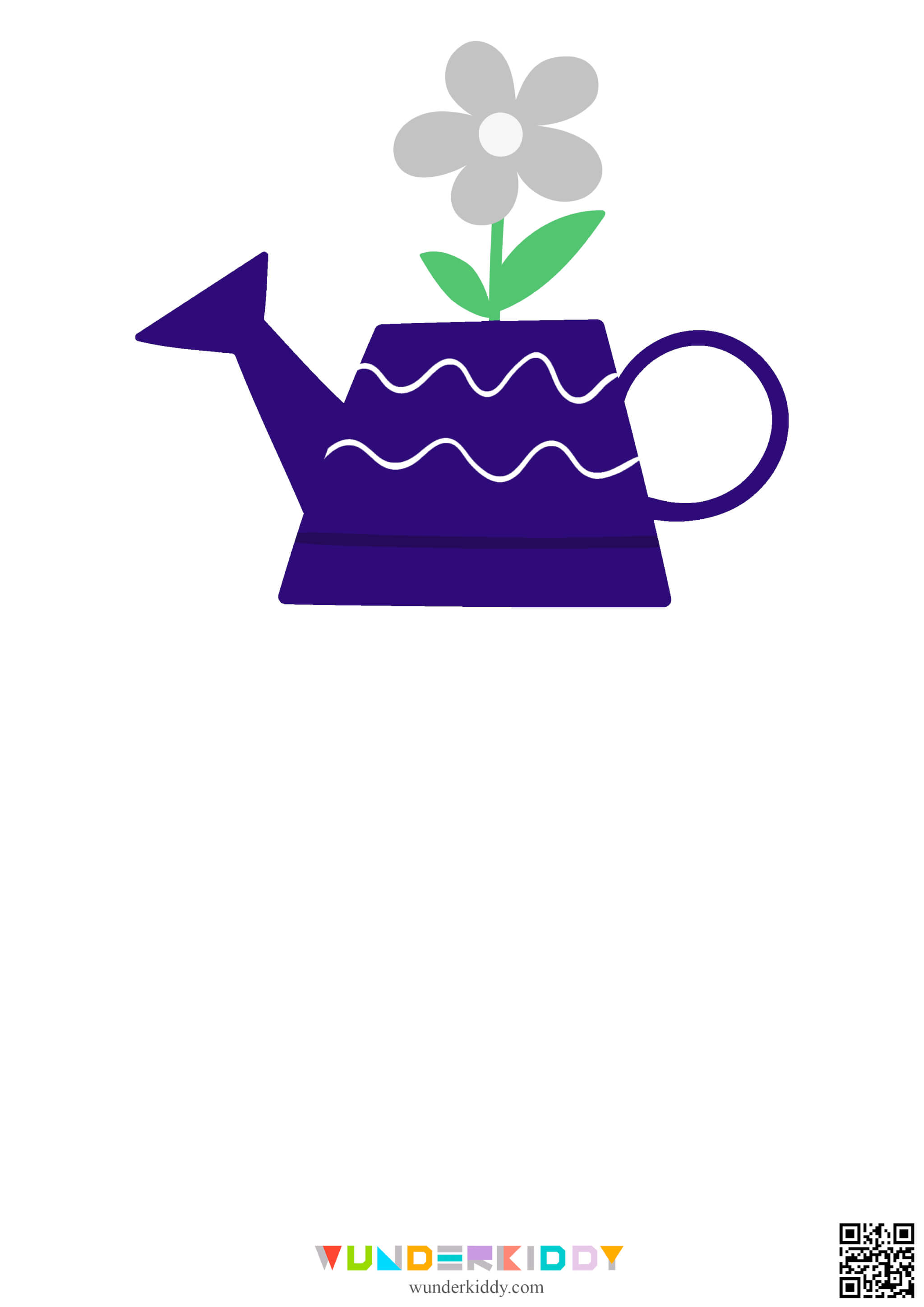 Kindergarten learning game Flowers and Vase is aimed at smaller preschoolers. This indoor activity lets learn and solidify color knowledge, develop logical thinking and attention to details.
The task is to put a flower on the picture with vase, matching by color.
Print activity worksheets and carefully cut out flowers. First, tell what colors do you see on the pictures. Then give a child the task. The game can be played differently:
a child is asked to put a flower on the picture with the vase of the same color;
a child can be asked to copy the color combination of the examples, which you make.
This printable learning activity for kindergarten also develops a hand-eye coordination, because a child should carefully paste a flower onto the gray sample.