PREMIUM ACCESS
to 3 500+ kindergarten worksheets
GET IT
X
Buttons Kindergarten Pattern Worksheet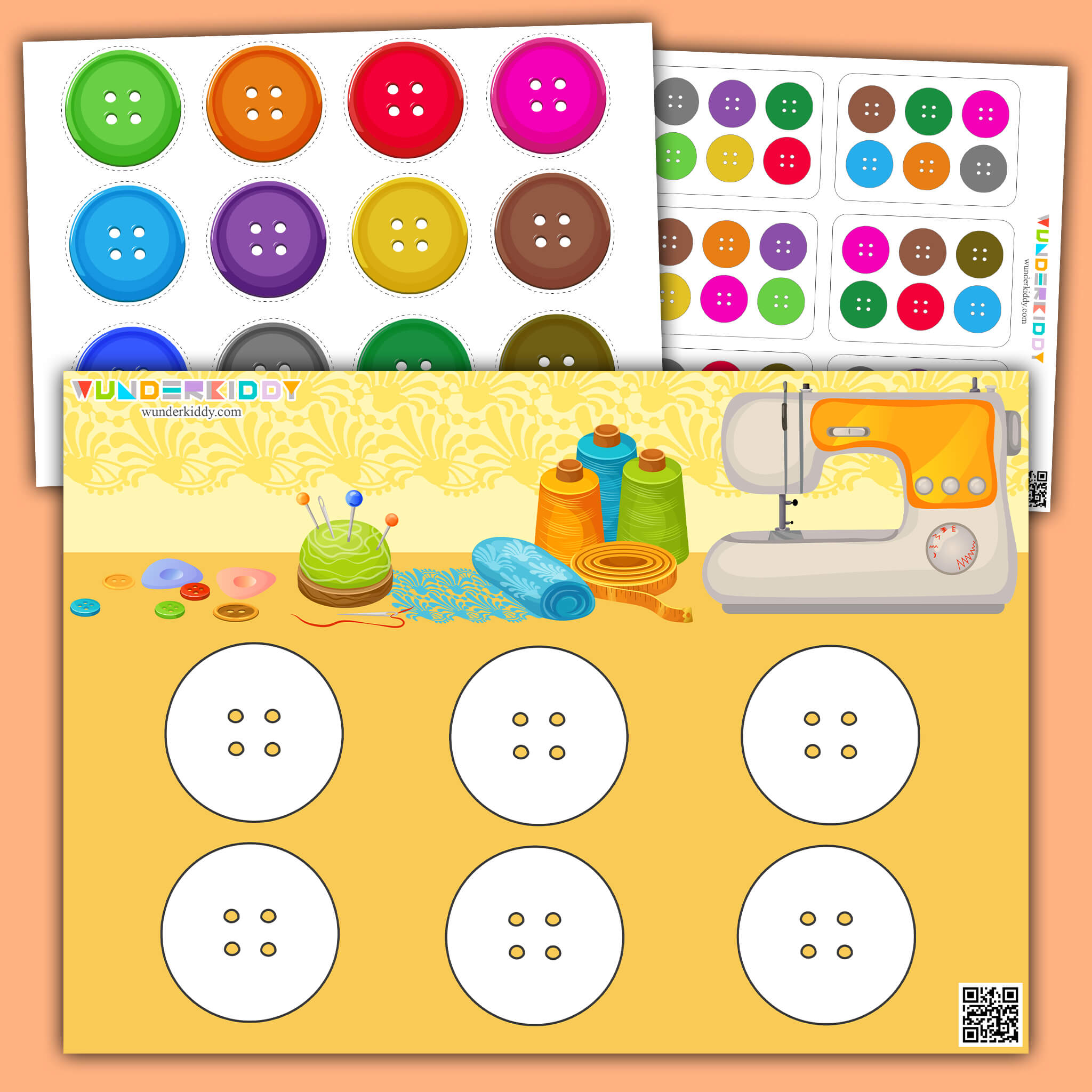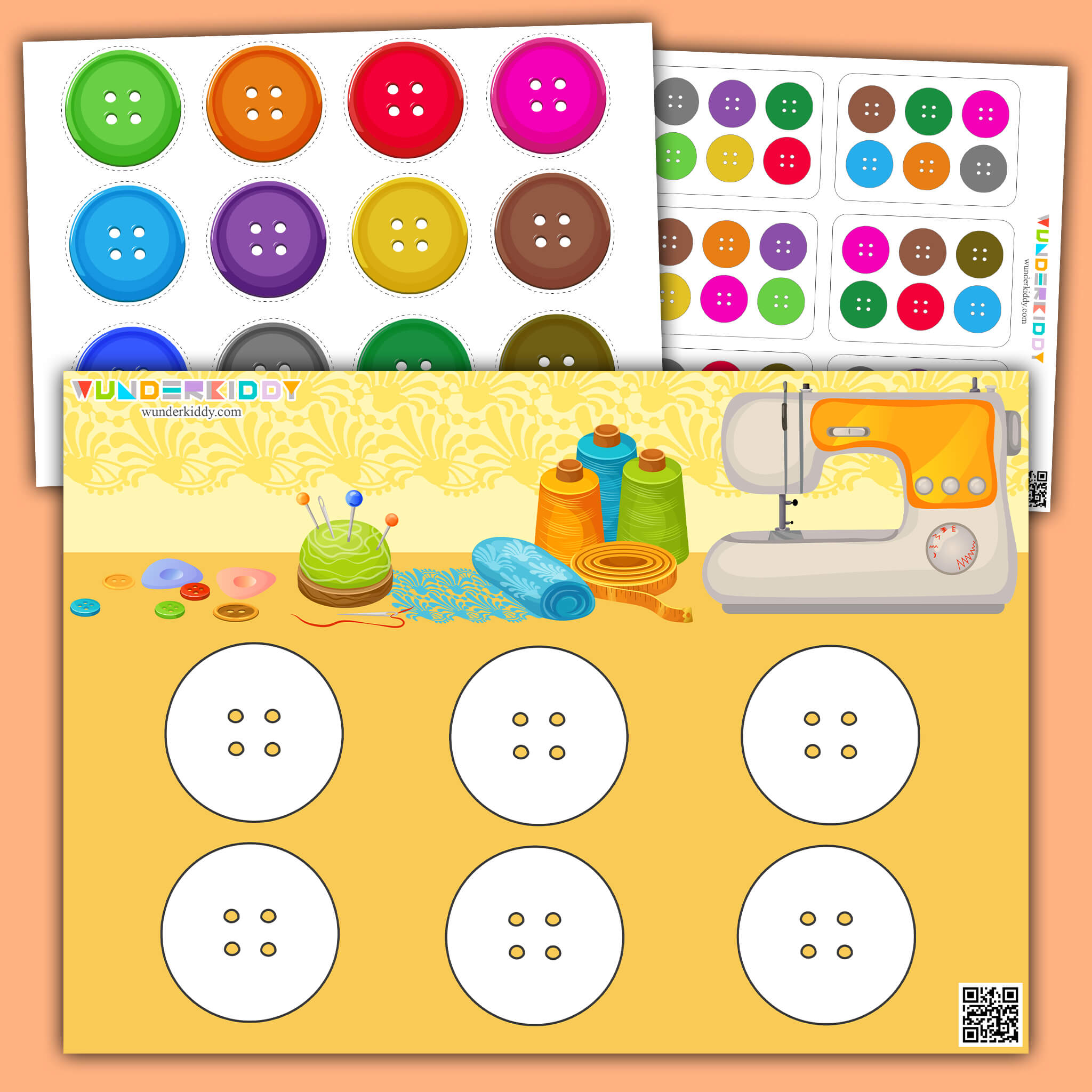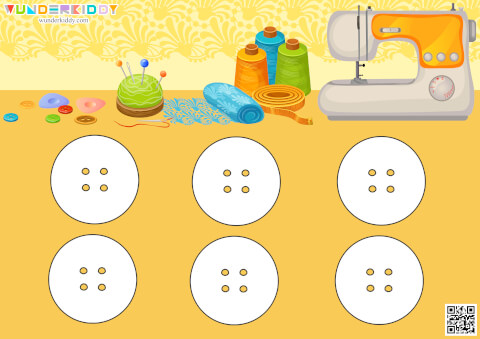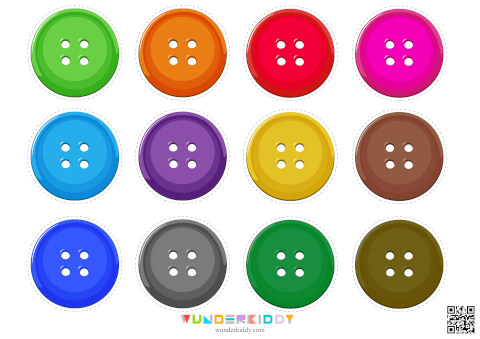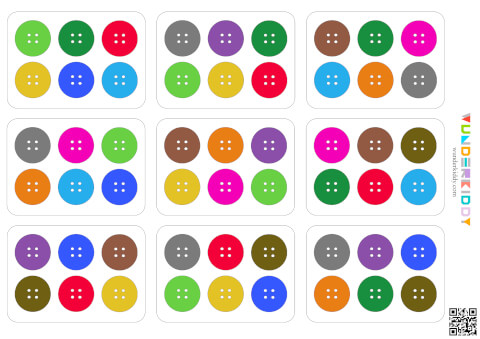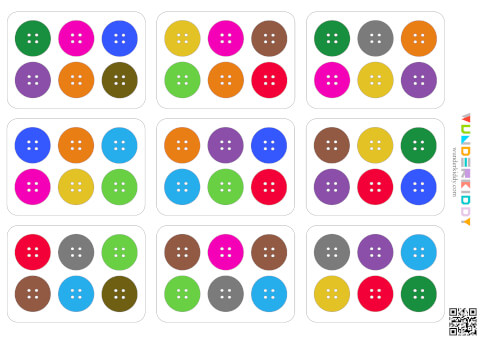 Pattern worksheets for kindergarten «Buttons» are useful for activities with kids to learn colors, develop fine motor skills and memory. Children's task is to arrange the colored buttons according to the given pattern.
Print out the patterns for pre k worksheets and prepare the material for the lesson: cut out the buttons and the templates and lay out the elements. After that, you need to choose a template and ask your child to arrange the buttons according to the position of the colors on the template. During the task, name all the colors of the buttons.
With older preschoolers, you can make the task more difficult. Show the child the button pattern for a while and then turn it over. The preschooler needs to remember the arrangement of the six colors and use memory to place the buttons in the boxes on the game sheet.