PREMIUM ACCESS
to 3 100+ kindergarten worksheets
GET IT
X
Autumn Patterns with Rotation Attribute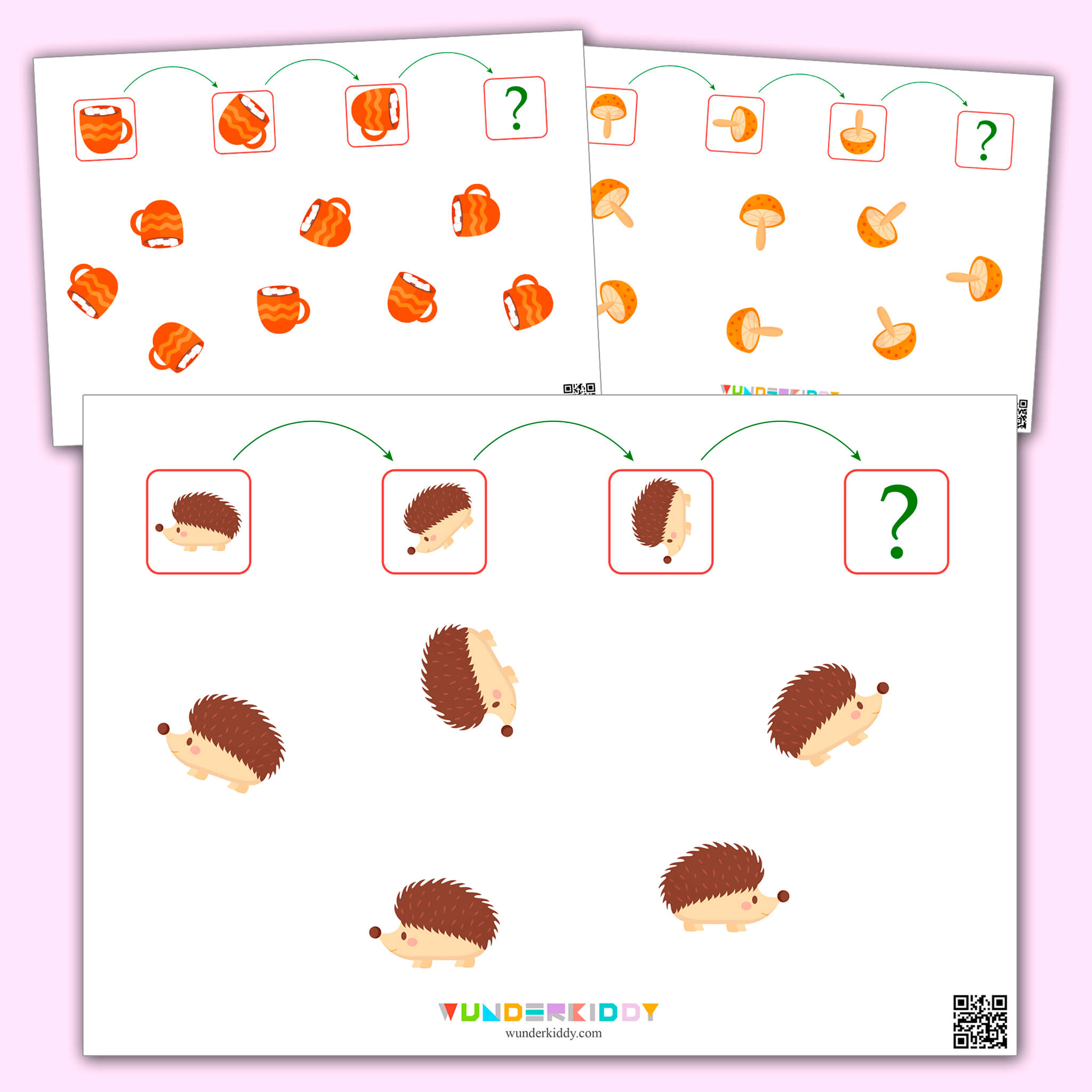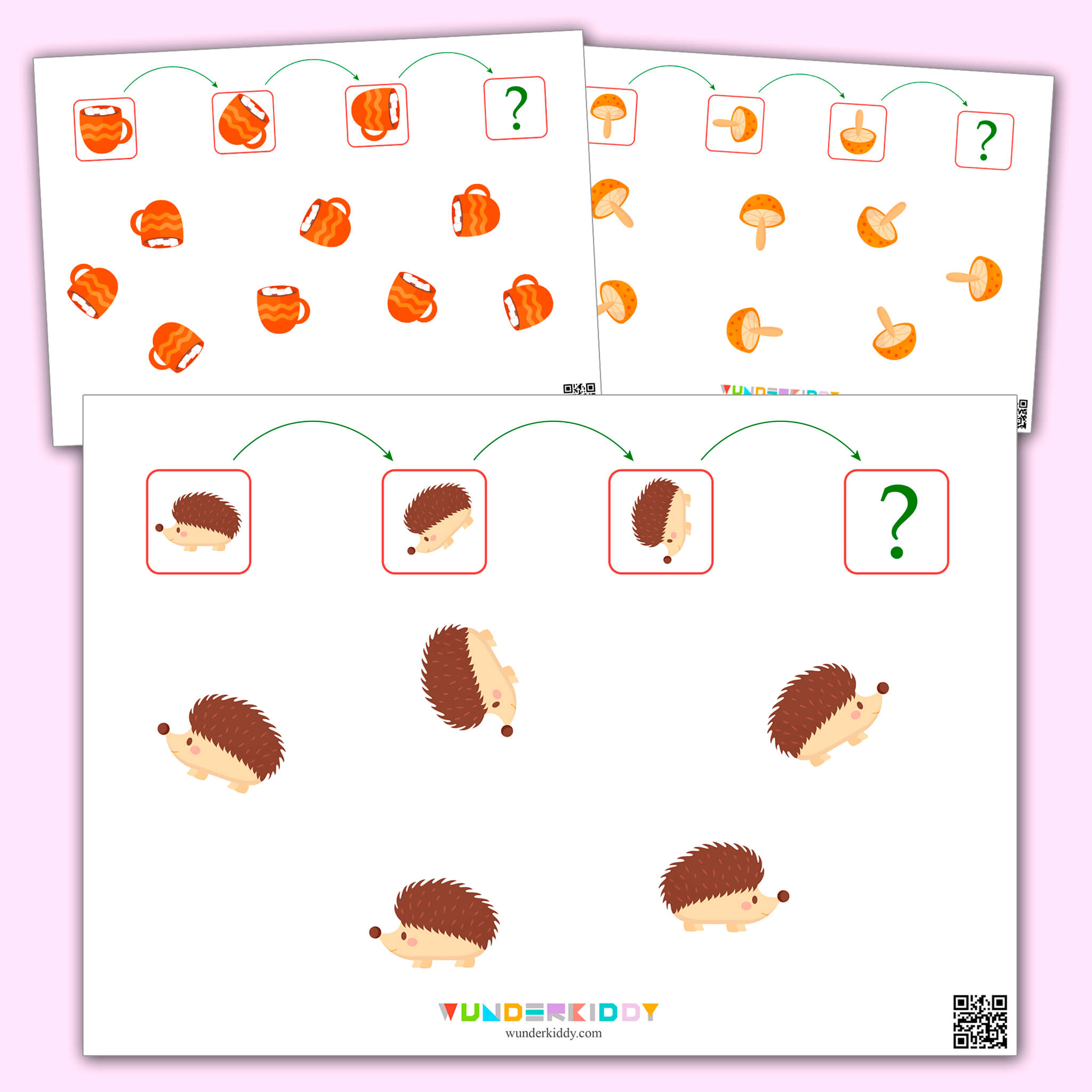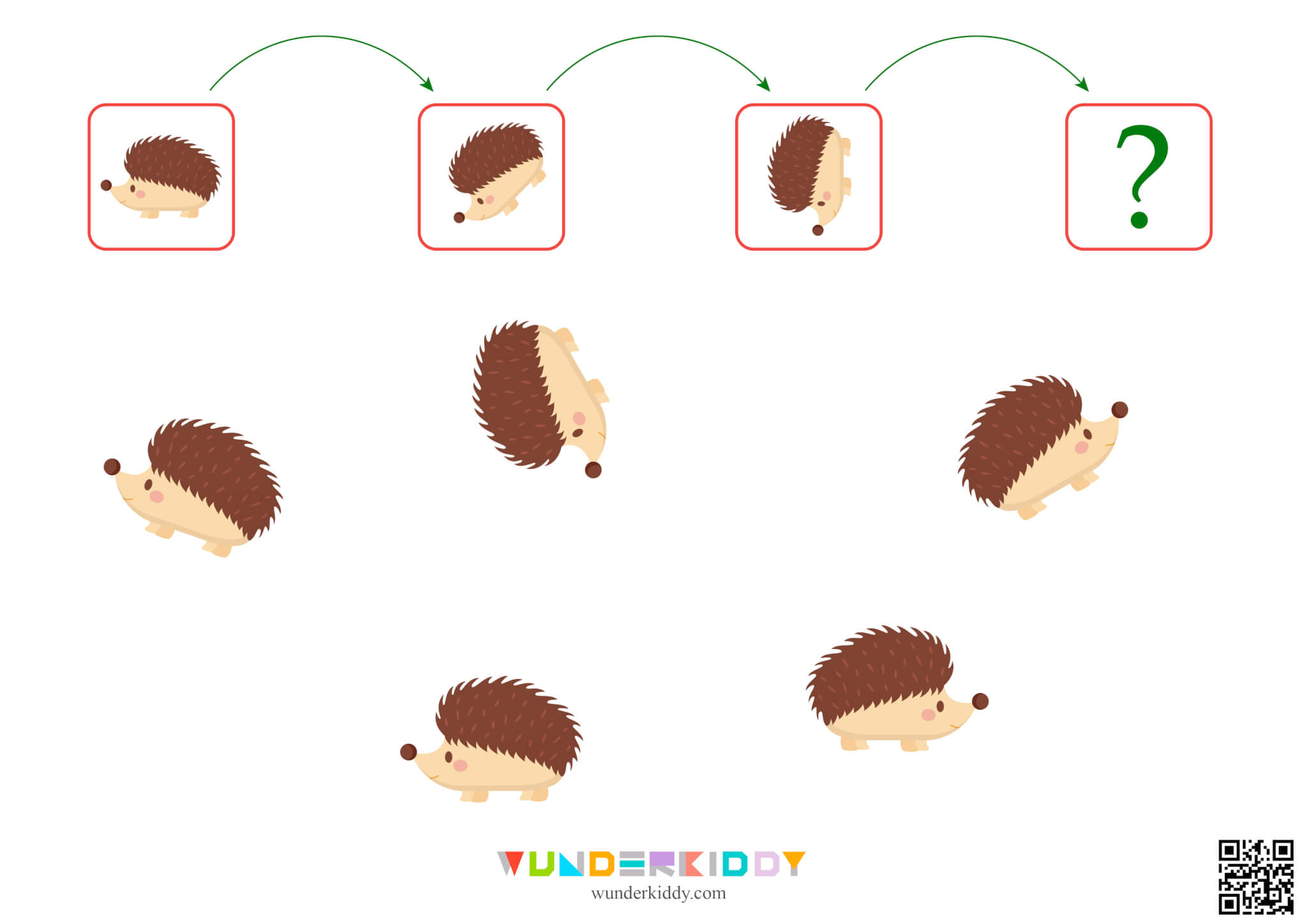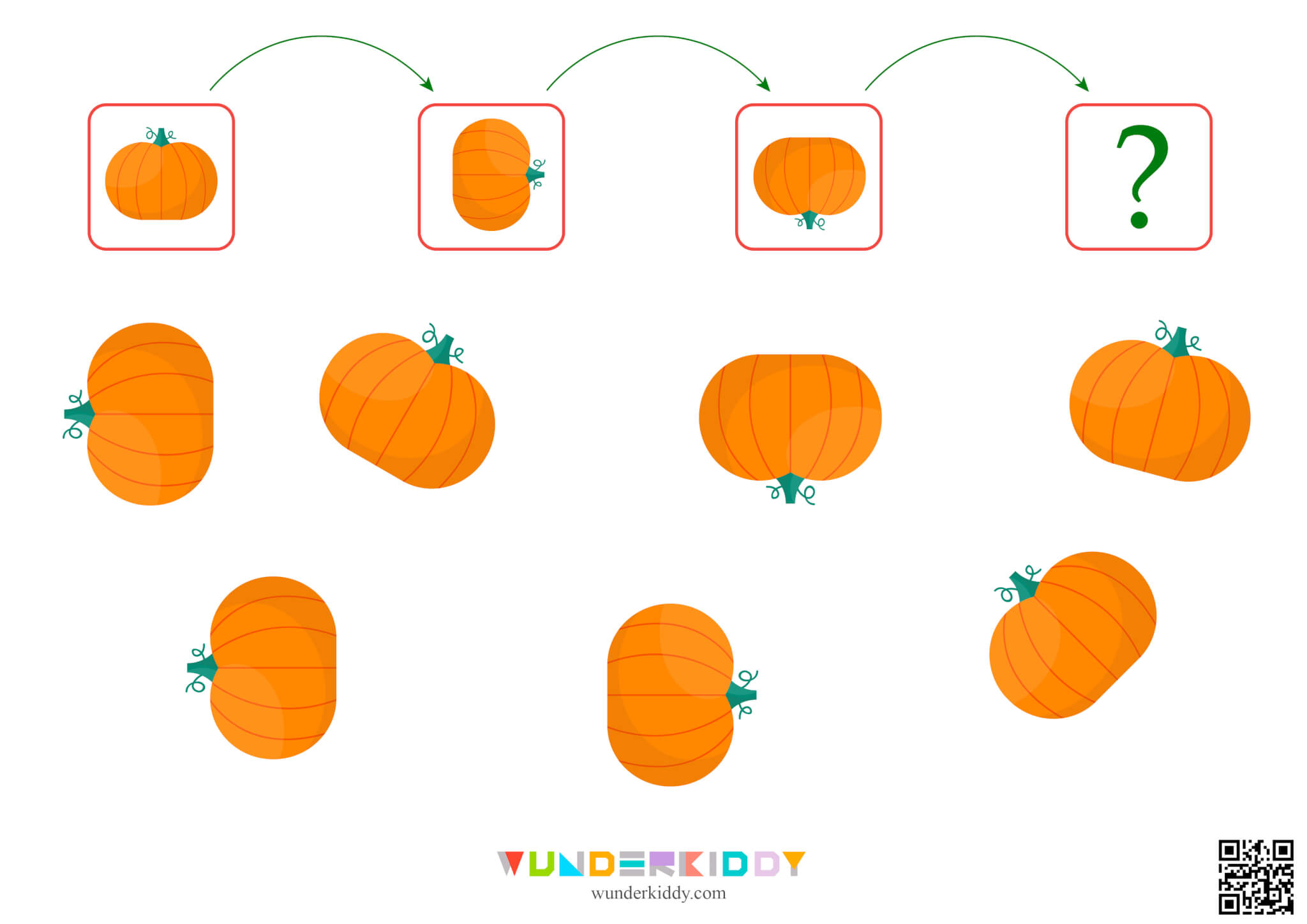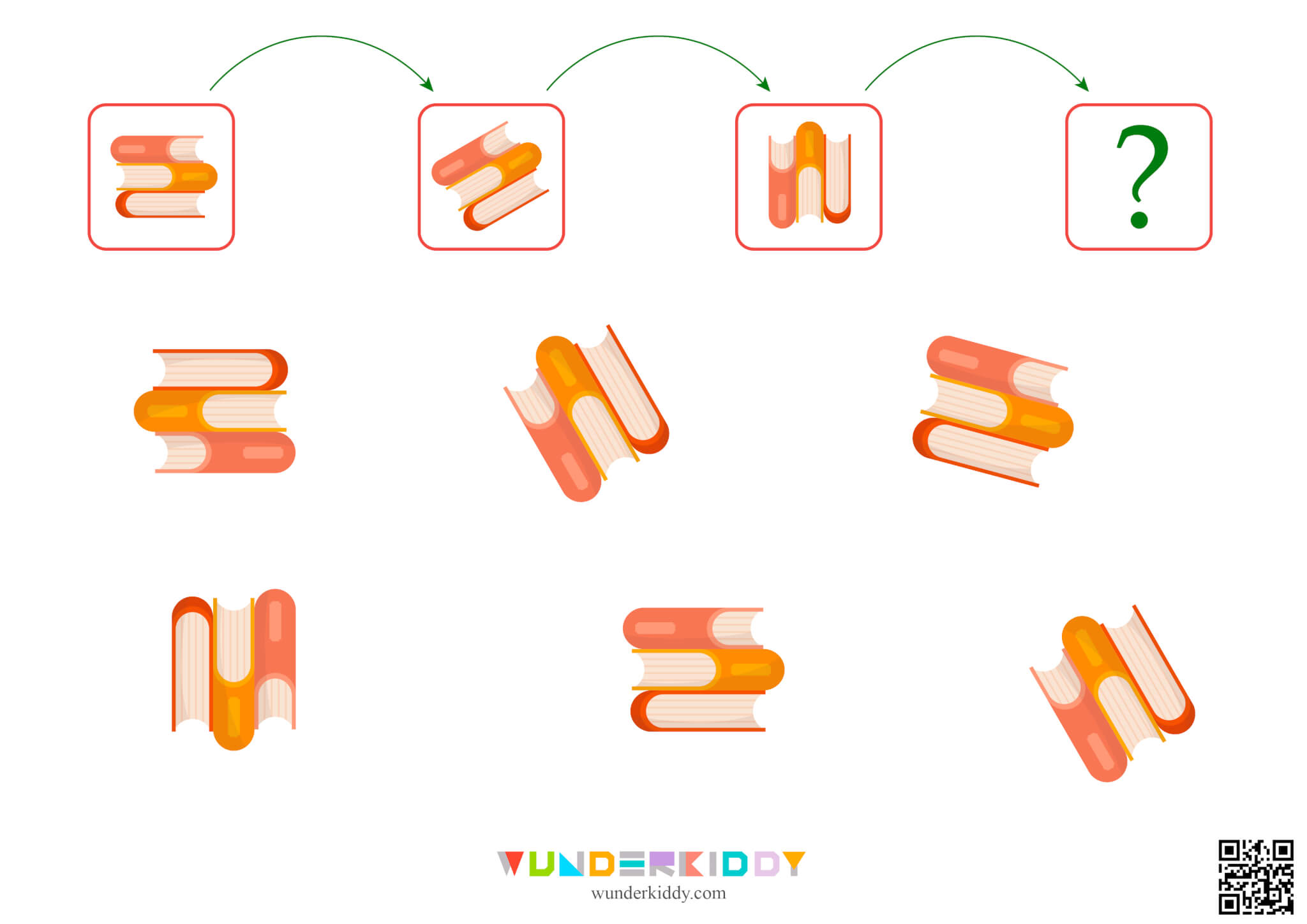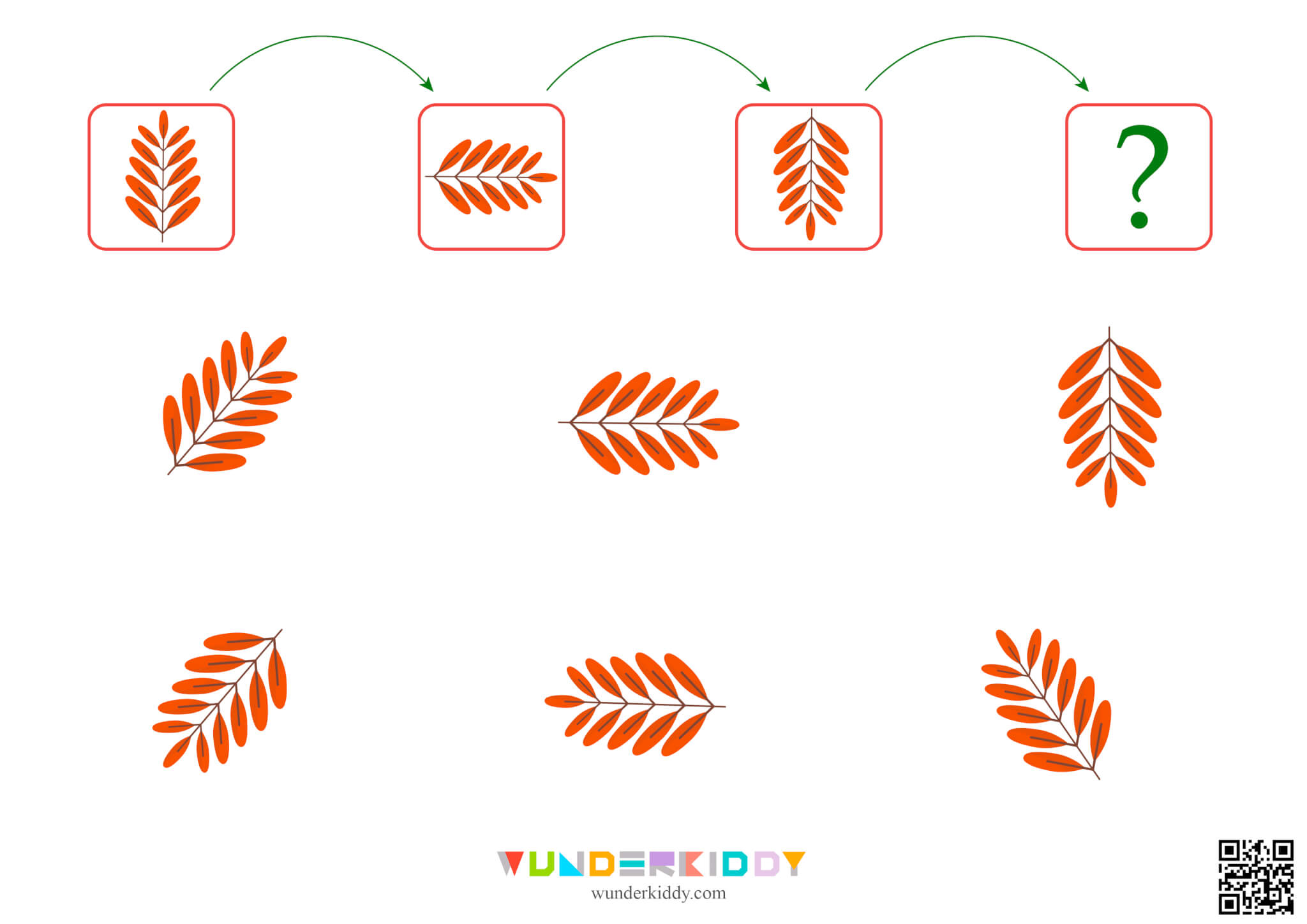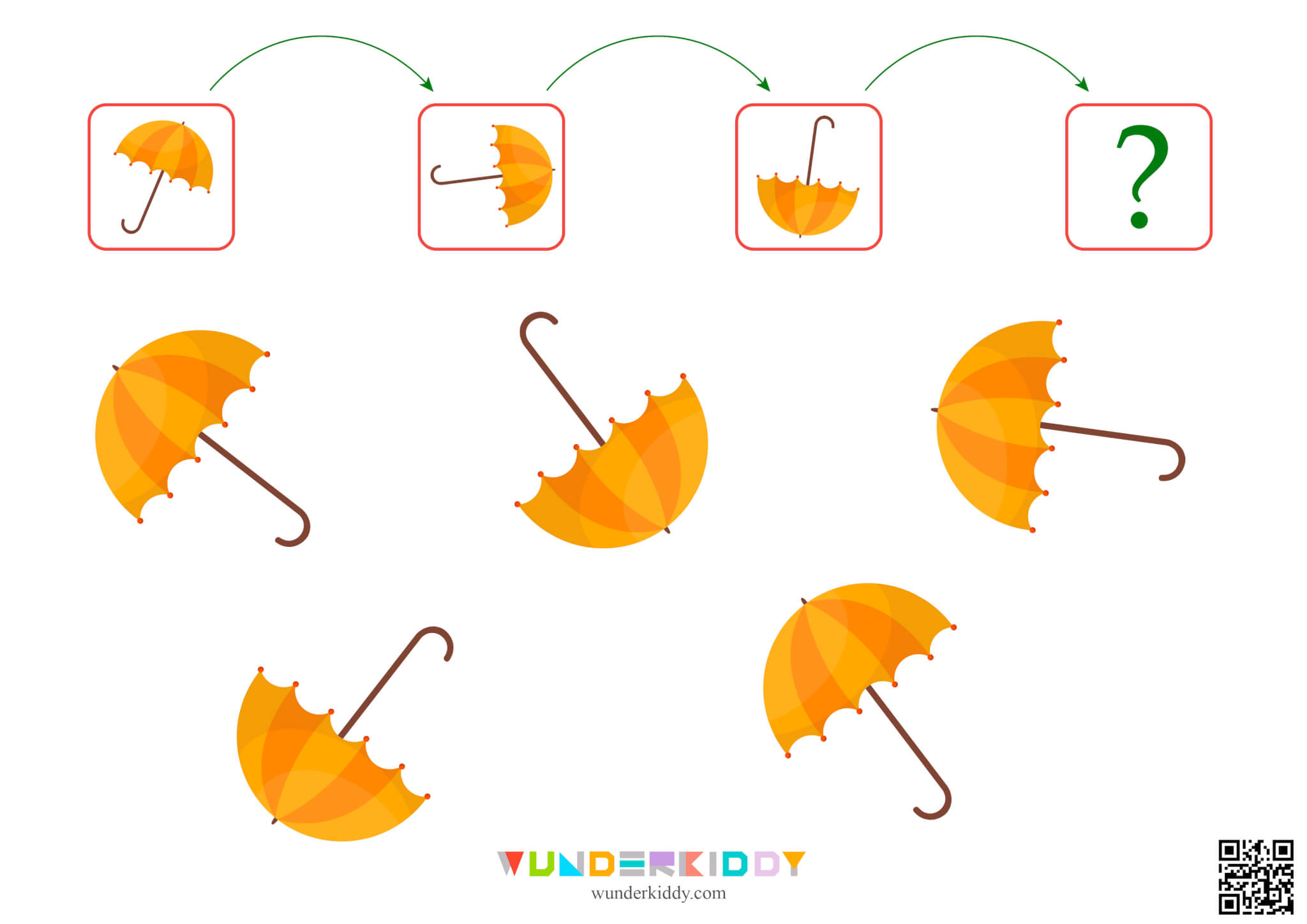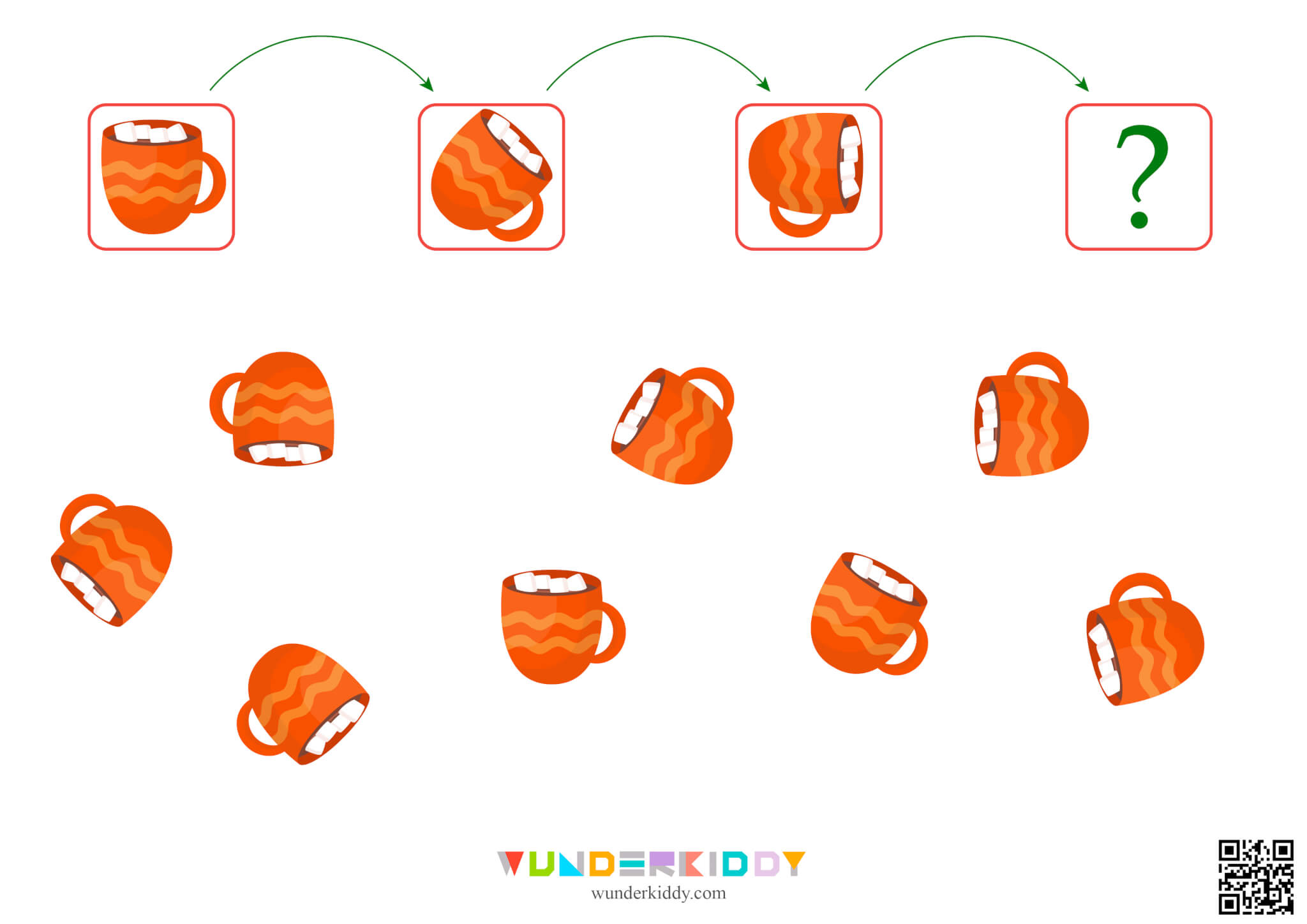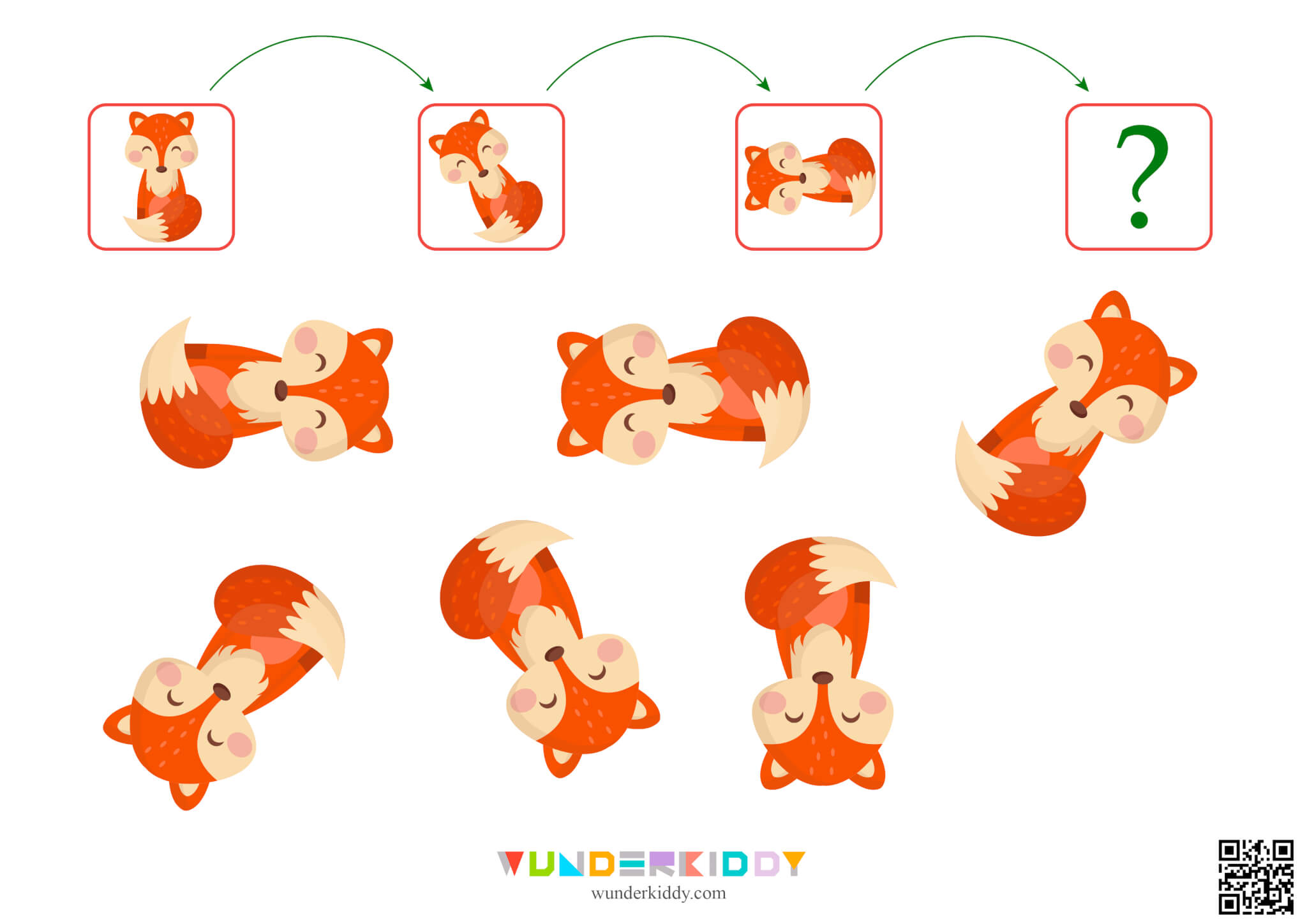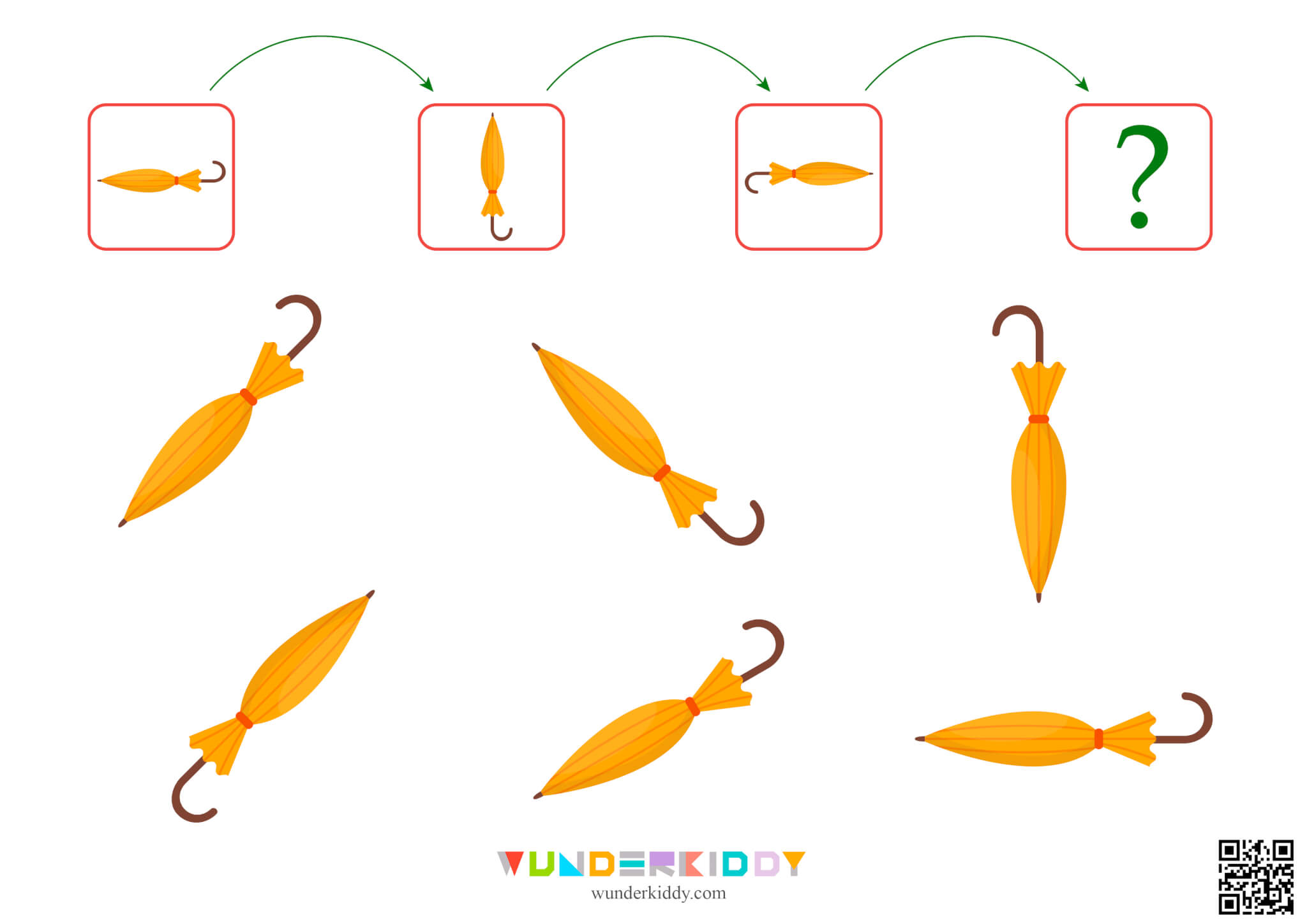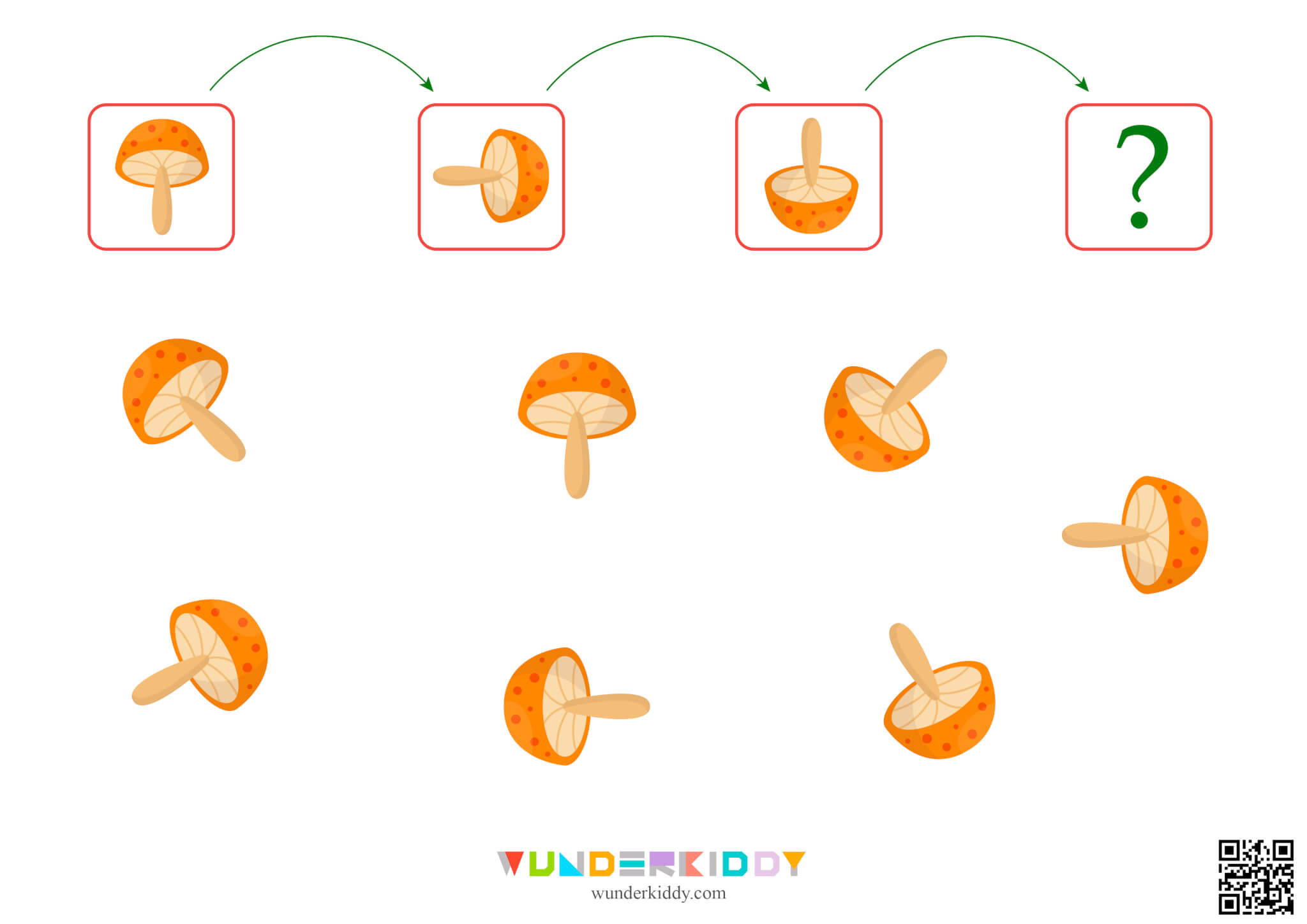 Logic worksheets for kindergarten « What happens next?» will teach children from 3 years old to determine the orientation of objects in space, as well as develop attention and help to learn the concepts of directions: down, up, left, right.
The worksheets picture chains that show the rotation of an object in a particular direction. In each of the four links, the object is shown in a specific position. The last of these links is empty.
The child should look carefully at the chain and analyze the directions in which the object rotates in the already filled links. Based on the analysis of the sequence, the child should guess in which direction to place the object in the last link. Ask the child to circle the correct answer with a pencil.