PREMIUM ACCESS
to 3 500+ kindergarten worksheets
GET IT
X
The Four Seasons Tree Poster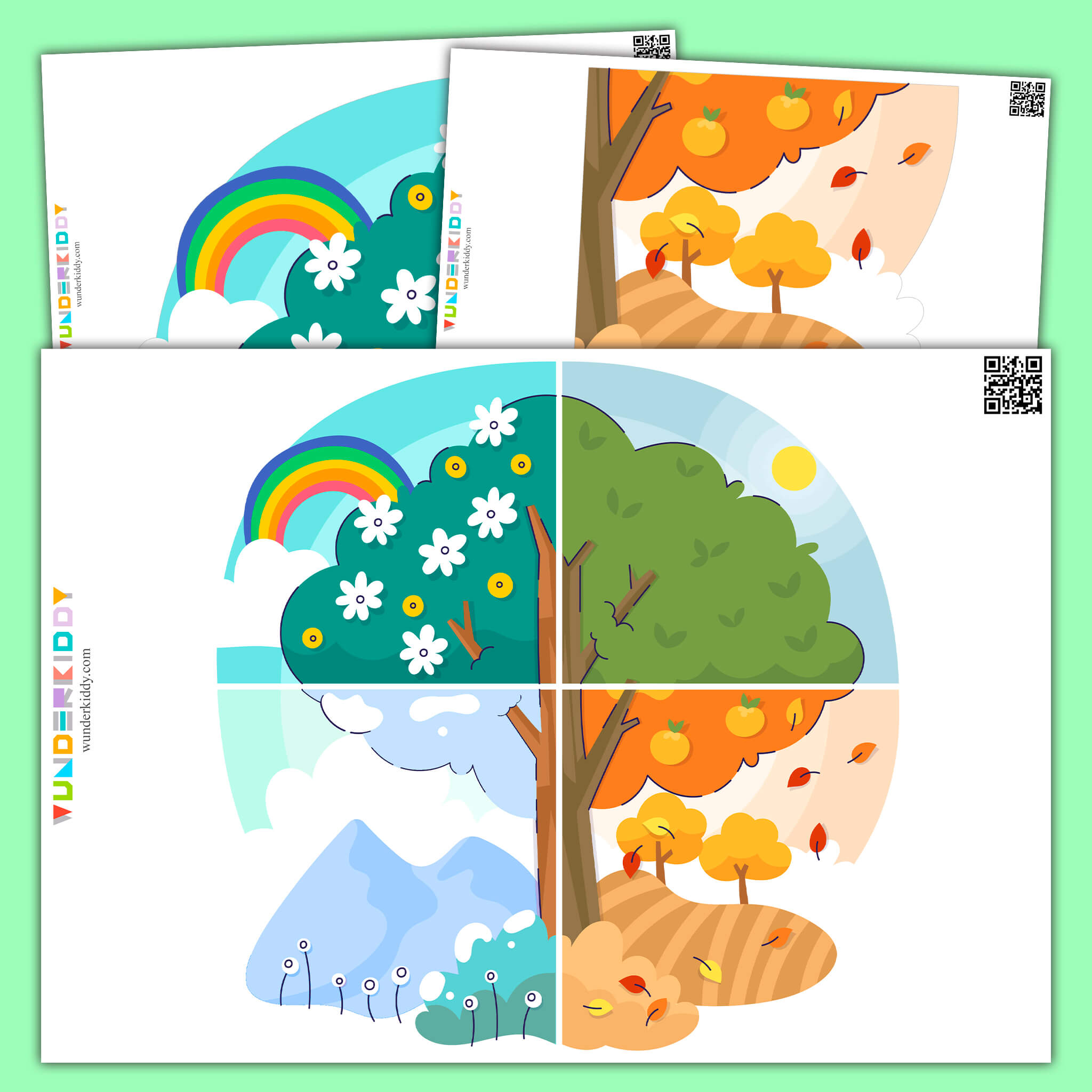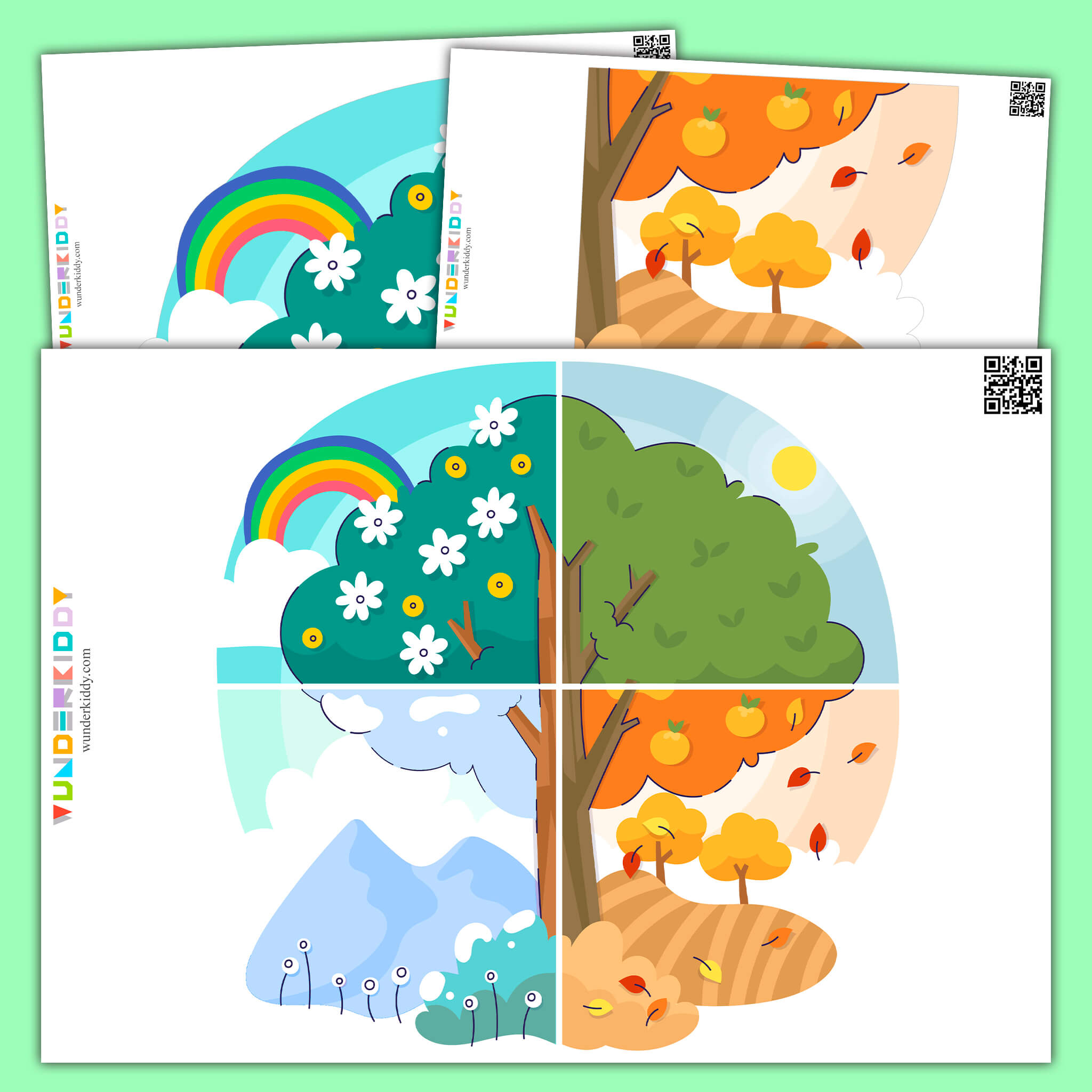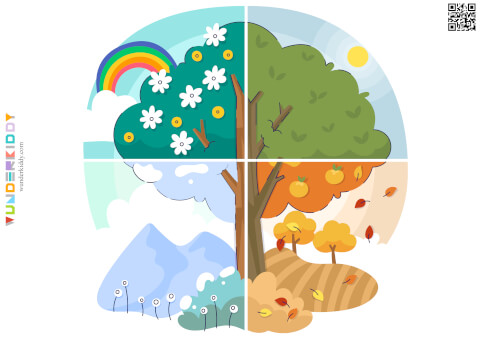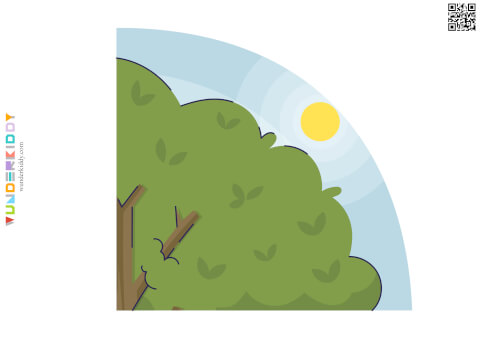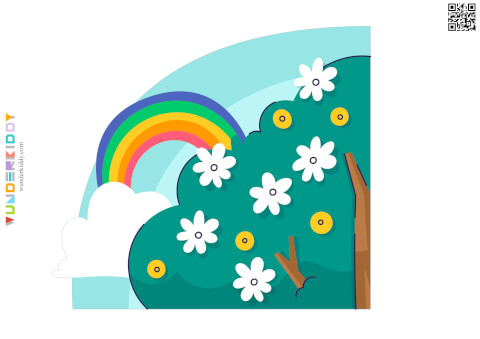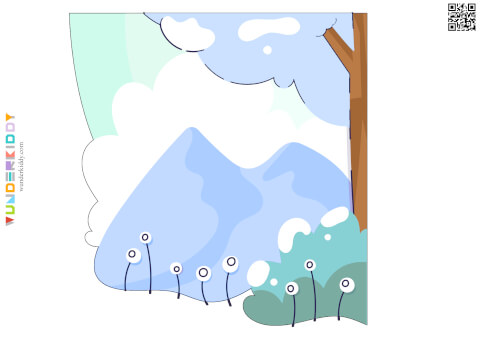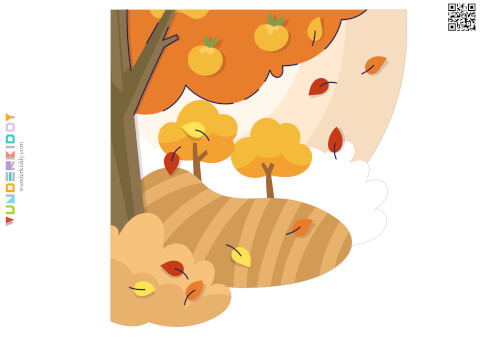 Poster Seasons Tree is a great indoor decoration for kindergarten, school or educational center. In a form of radius chart, it is shown 4 seasons through changing appearance of one tree.
Print poster template and cut out its parts. Then join poster parts with a scotch tape in order to get an image of the whole tree. In the set, there is also an A4-image of a poster that can help you to complete the poster.
The poster is well suited for nature learning activities with children, e.g., learning of the seasons order, their features, and difference.