PREMIUM ACCESS
to 3 100+ kindergarten worksheets
GET IT
X
Count Up To 10 Worksheets «Autumn Counting»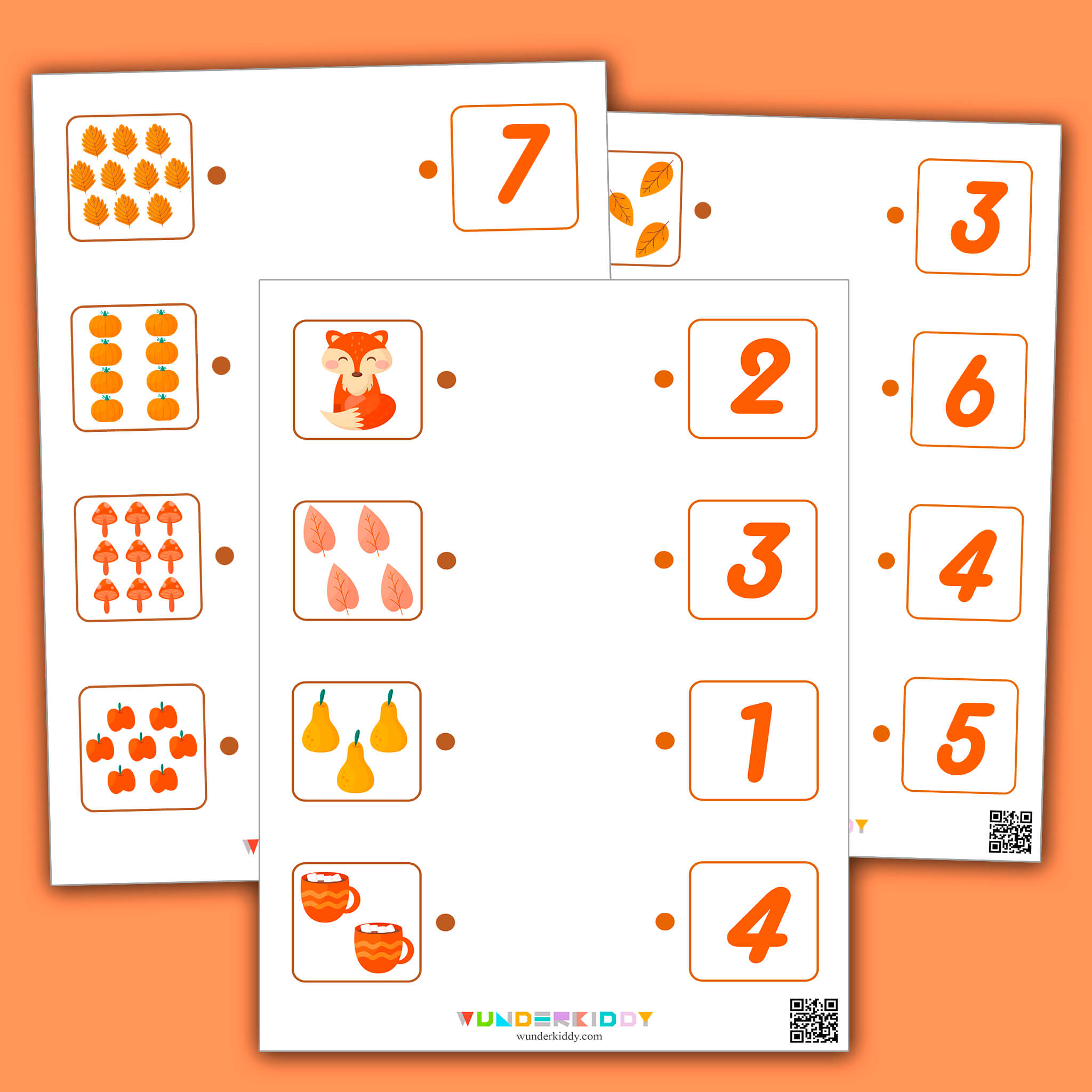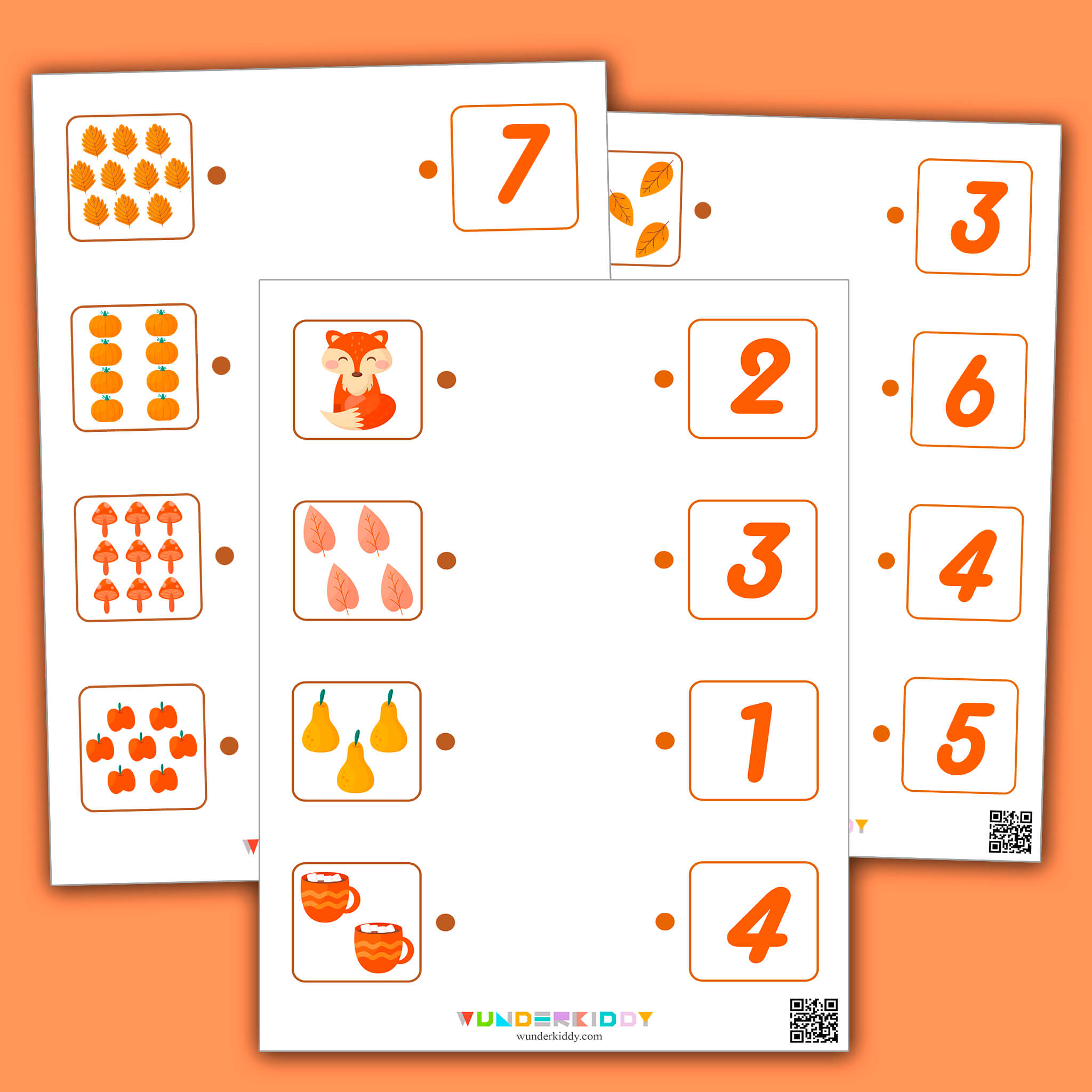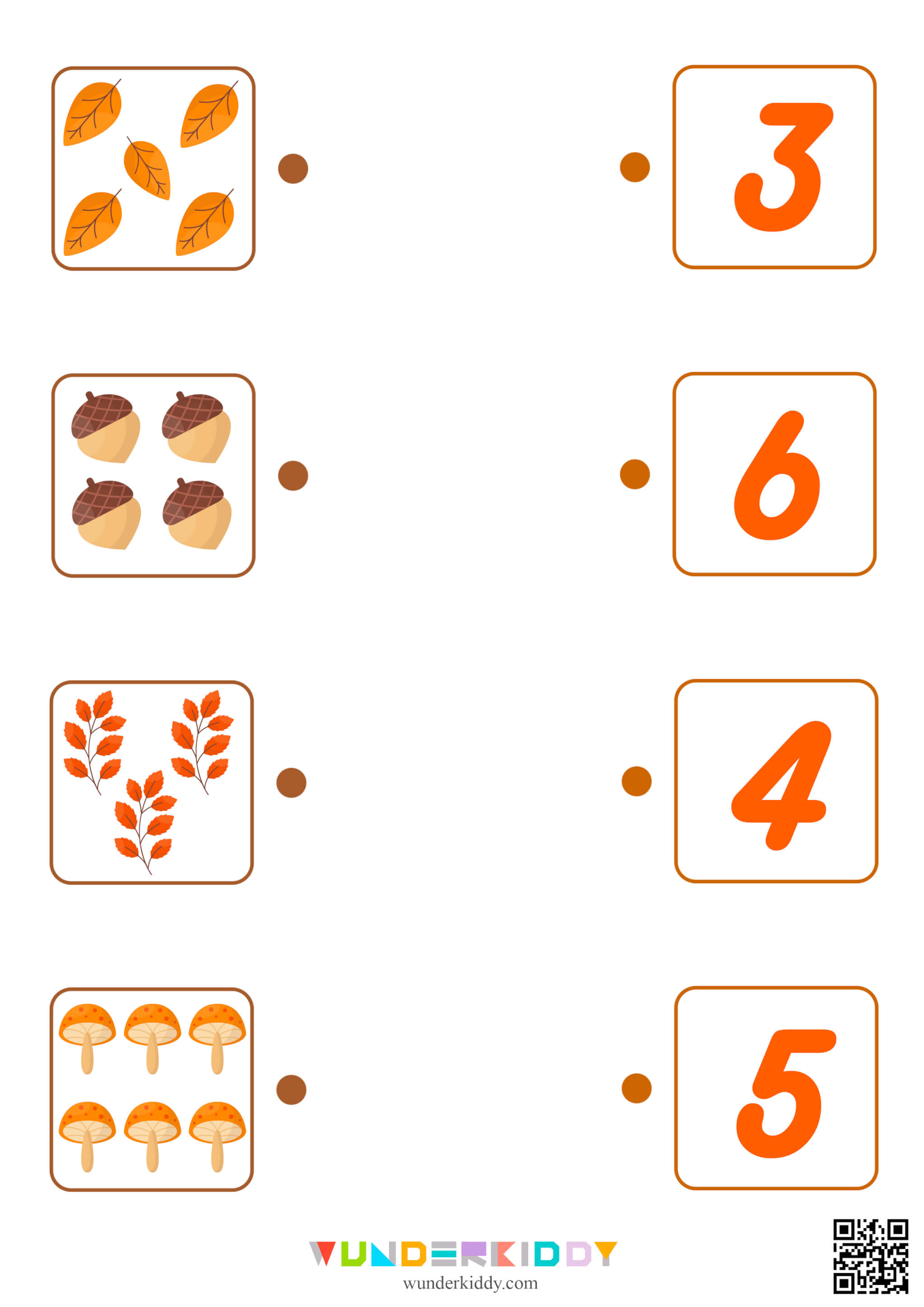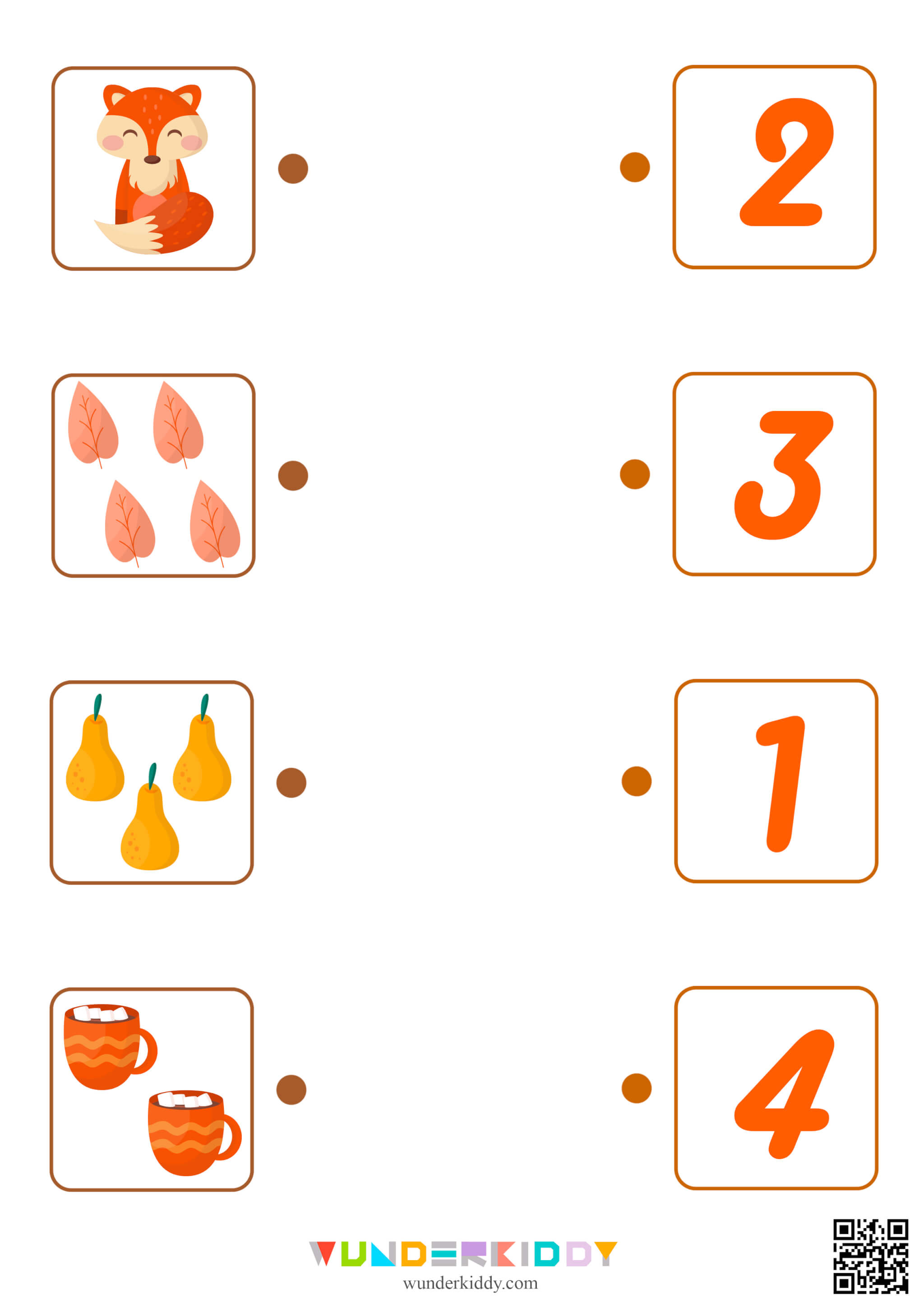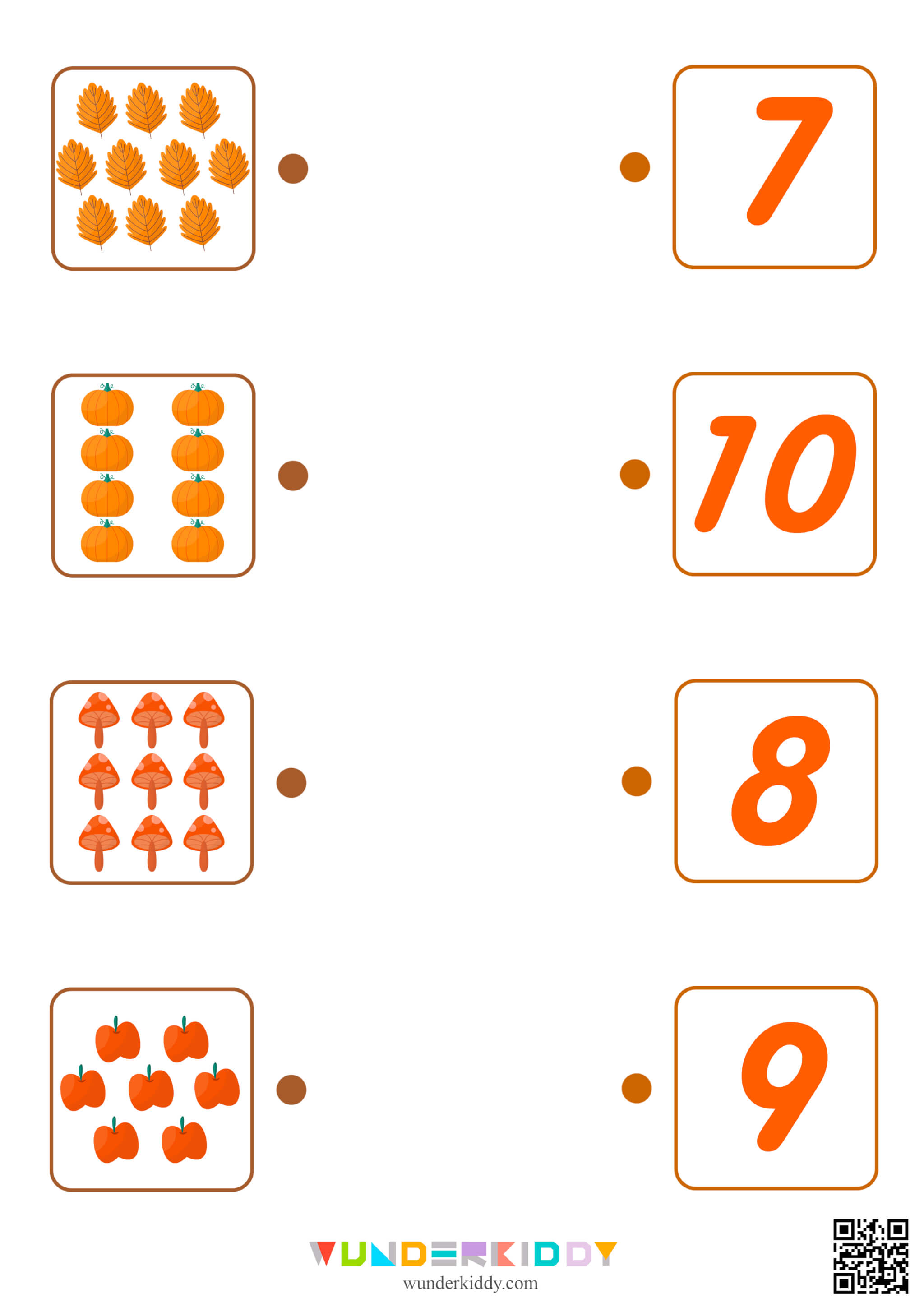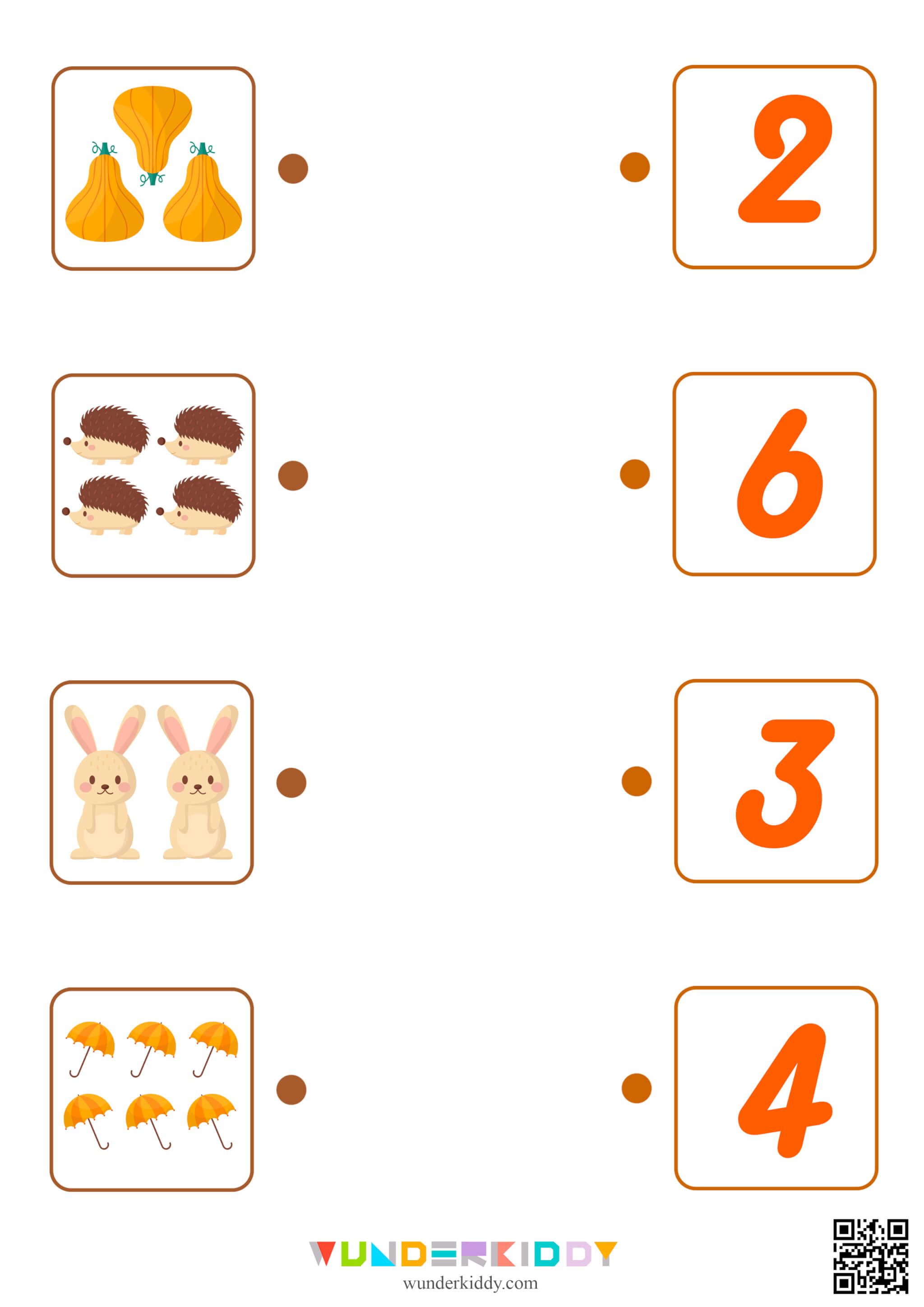 At what age can children typically count up to 10? «Autumn Counting» math worksheets for children ages 4 and up will help revise counting to 10. Print out a developmental task, during which the child will learn to better understand how a number relates to the number of objects.
On the worksheets, the left column shows cells containing different items. The numbers are shown in the right column. The child has to count how many items are in a cell and connect it with a pencil to the number corresponding to their quantity.
Ask your child to orally count from 1 to 10 before the activity begins. And then name the numbers on the sheets, which are placed in random order. This will help to revise the acquired knowledge and practice before the task.