PREMIUM ACCESS
to 3 100+ kindergarten worksheets
GET IT
X
Shopping Package Activity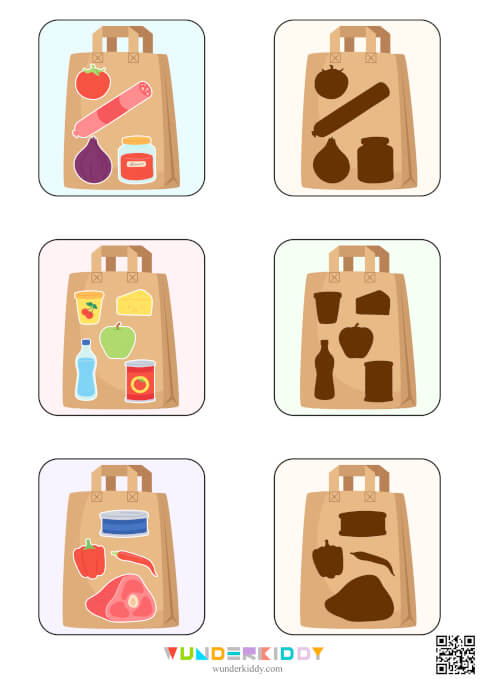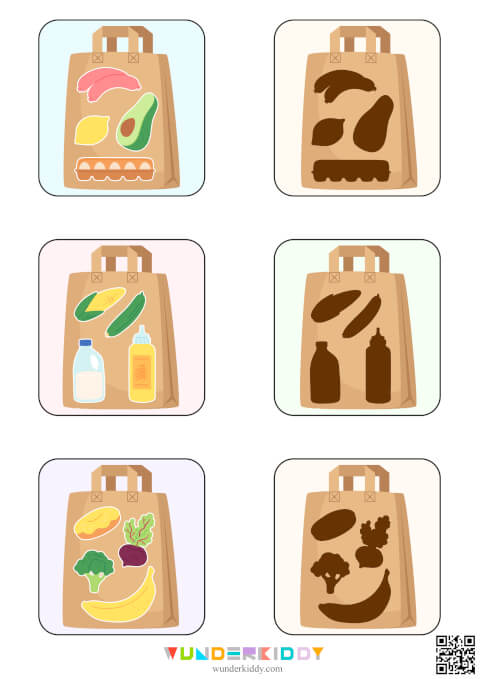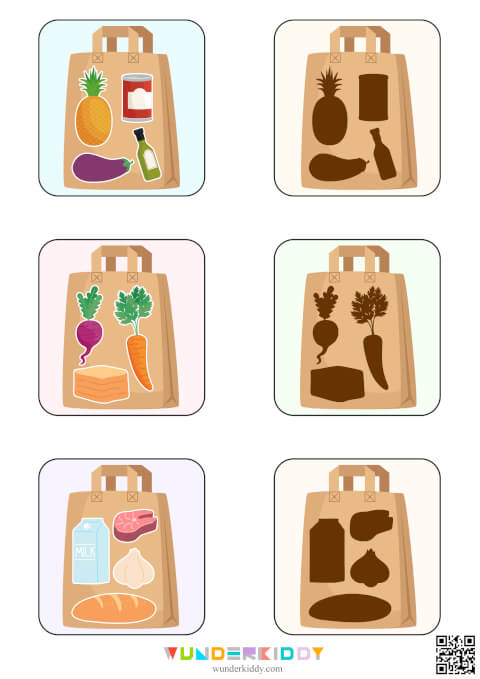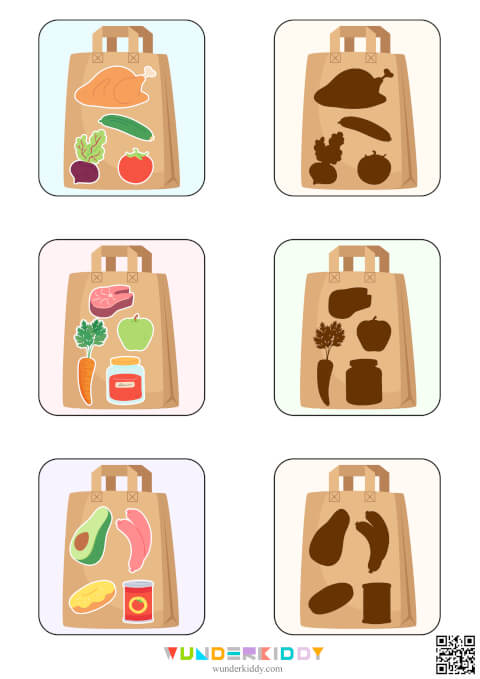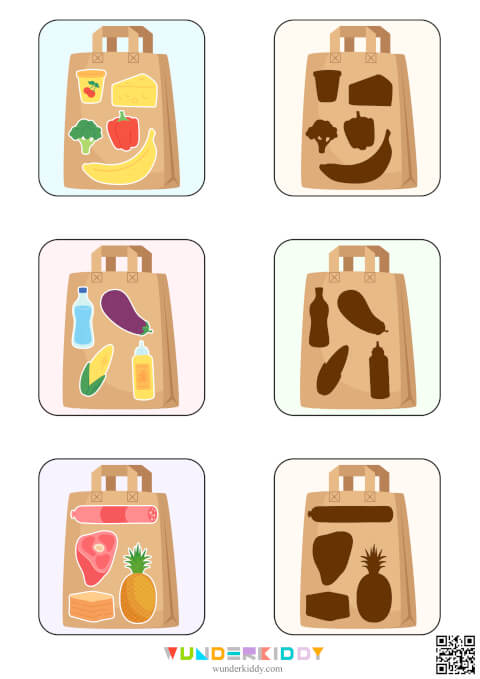 Attention developing game Shopping Package is aimed at children at preschool age. The matching activity improves logical thinking and spatial intelligence, as well as enriches kid's vocabulary. The task of the learning play is to guess what is in the shopping package.
Print the preschool activity sheets and cut out the cards. Then ask a child to find pairs of color shopping packages and shadow shopping packages, matching by shadow contours. Playing the game, talk about food and grocery-ware, so that a child can learn new words.
If your child enjoys matching games, you can find similar games WUNDERKIDDY and print them free of charge.