PREMIUM ACCESS
to 3 000+ kindergarten worksheets
GET IT
X
Number Train 1-20 Math Activity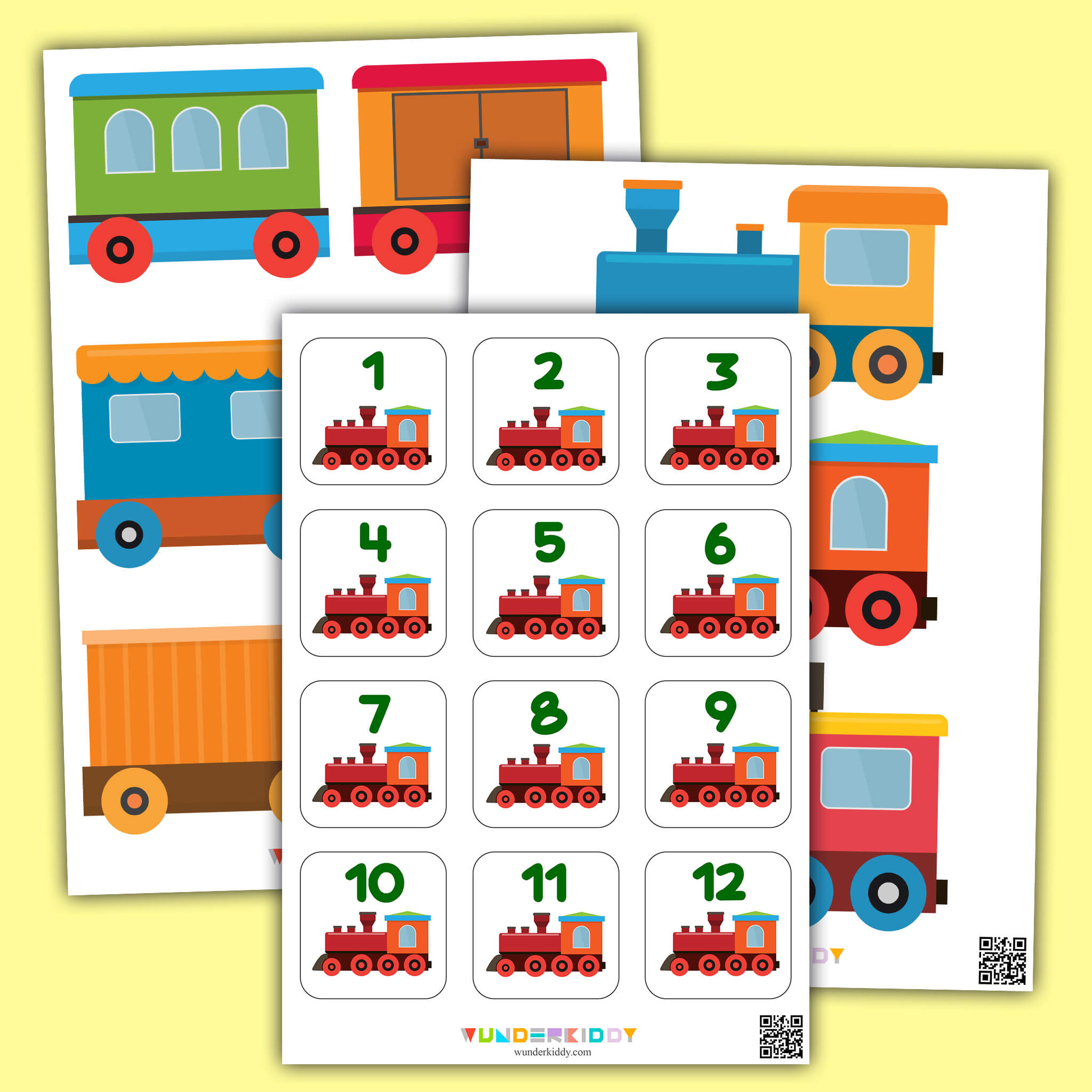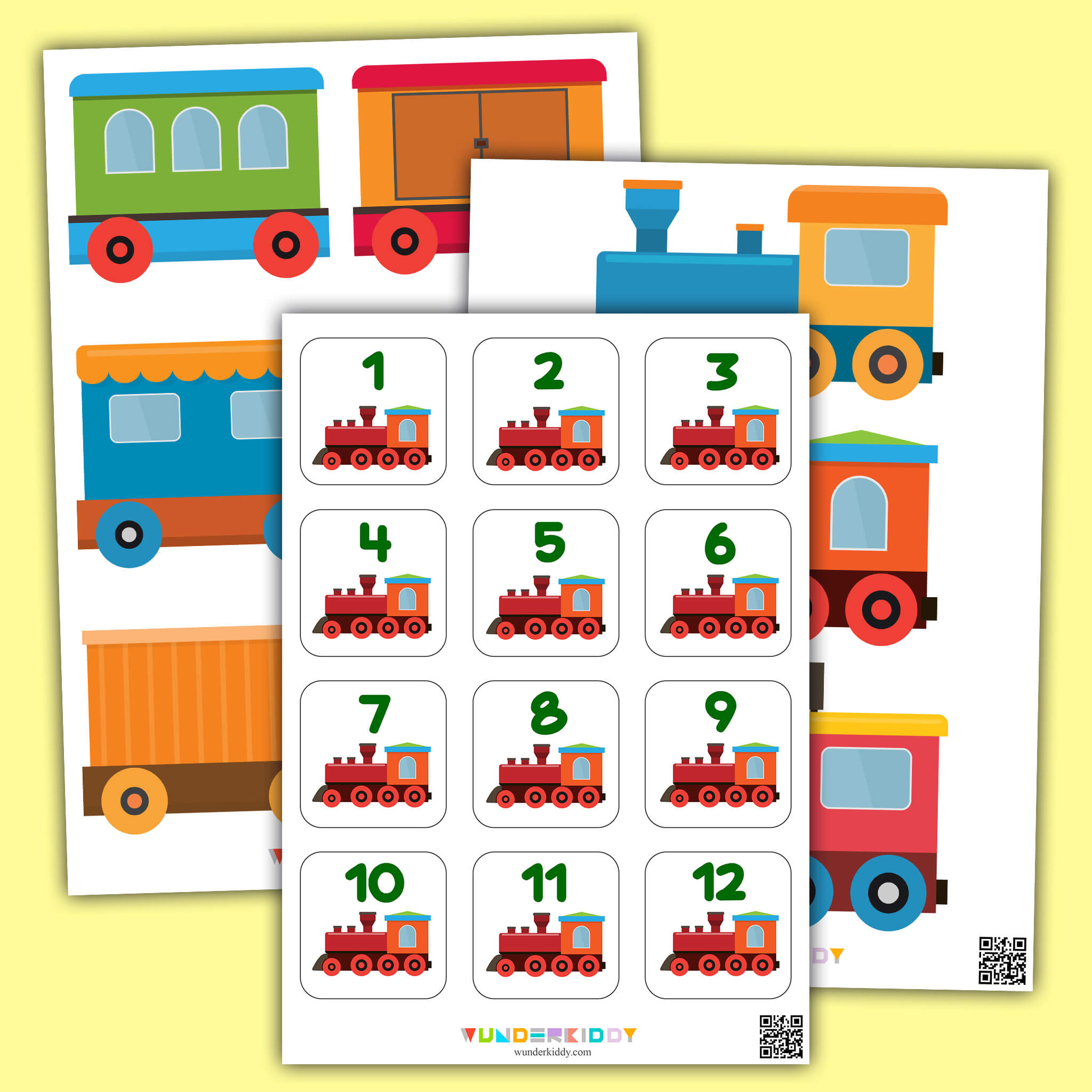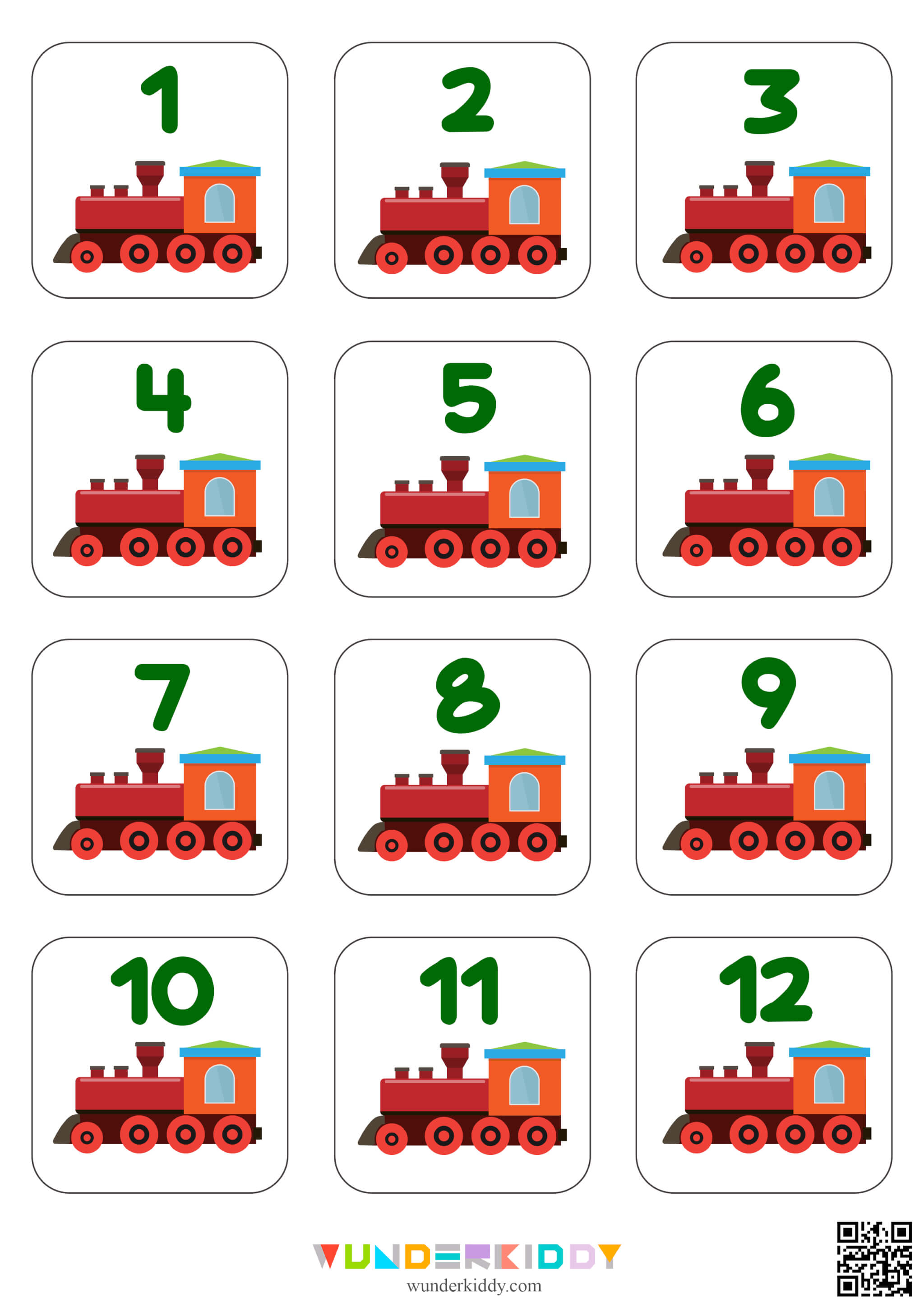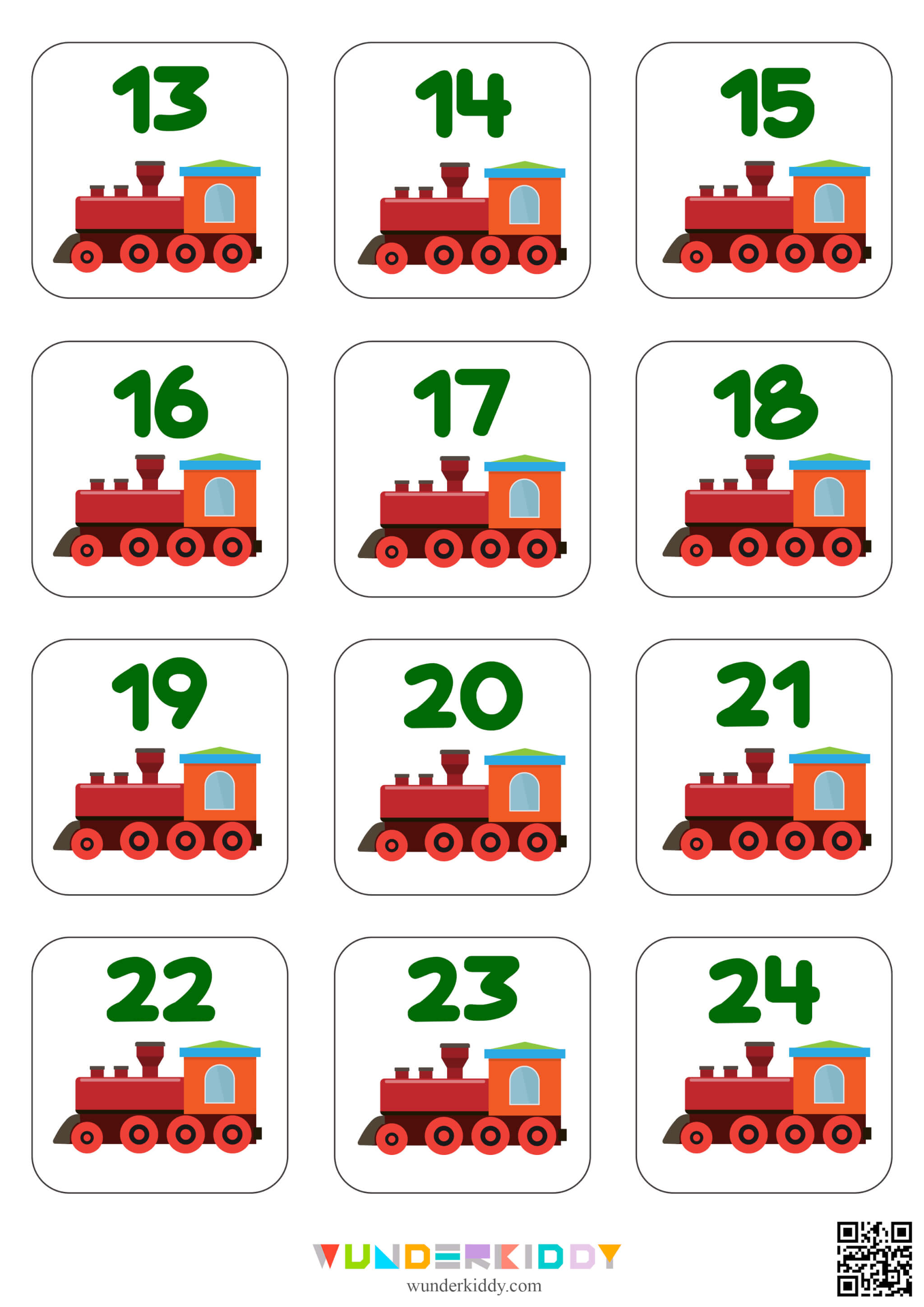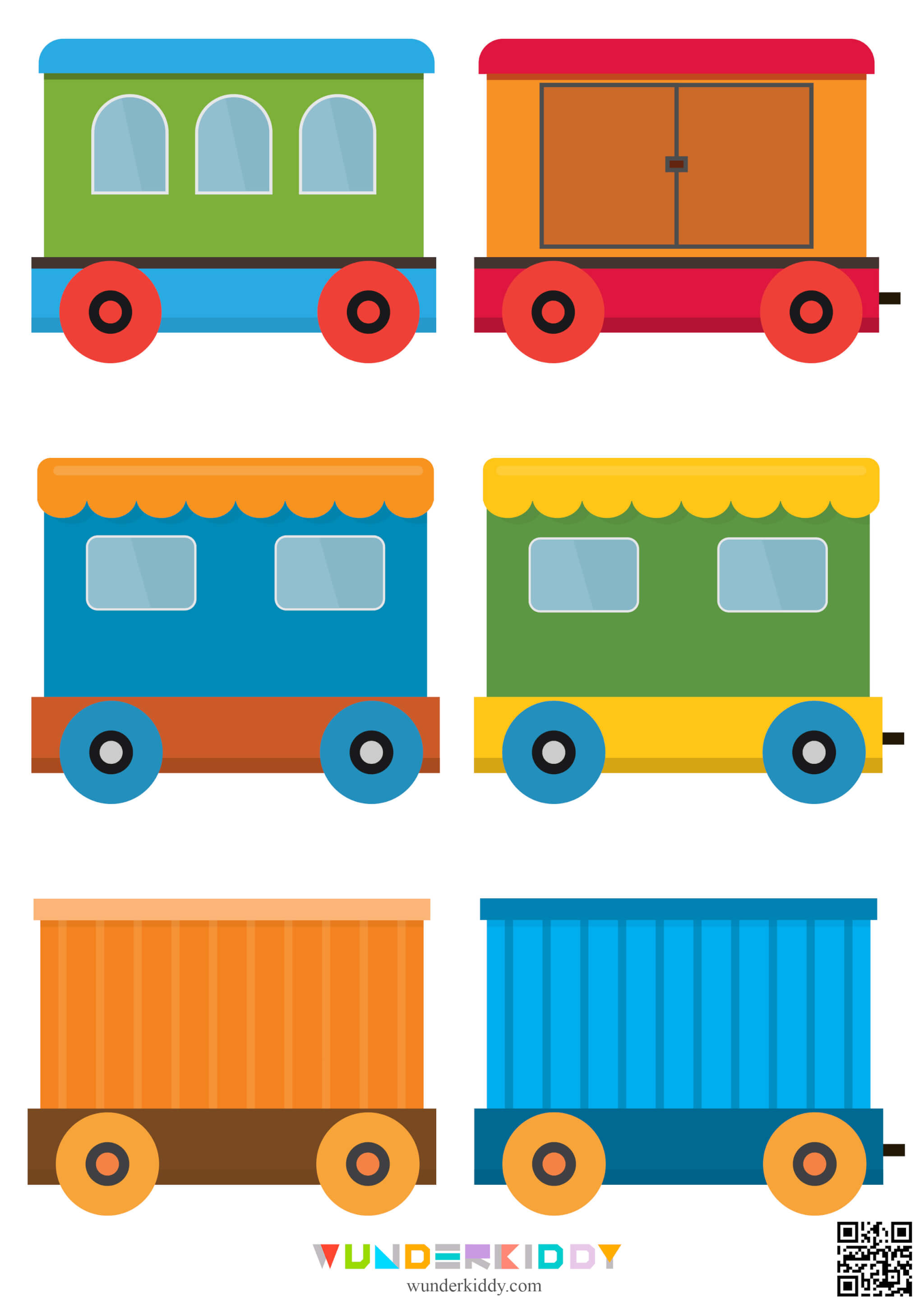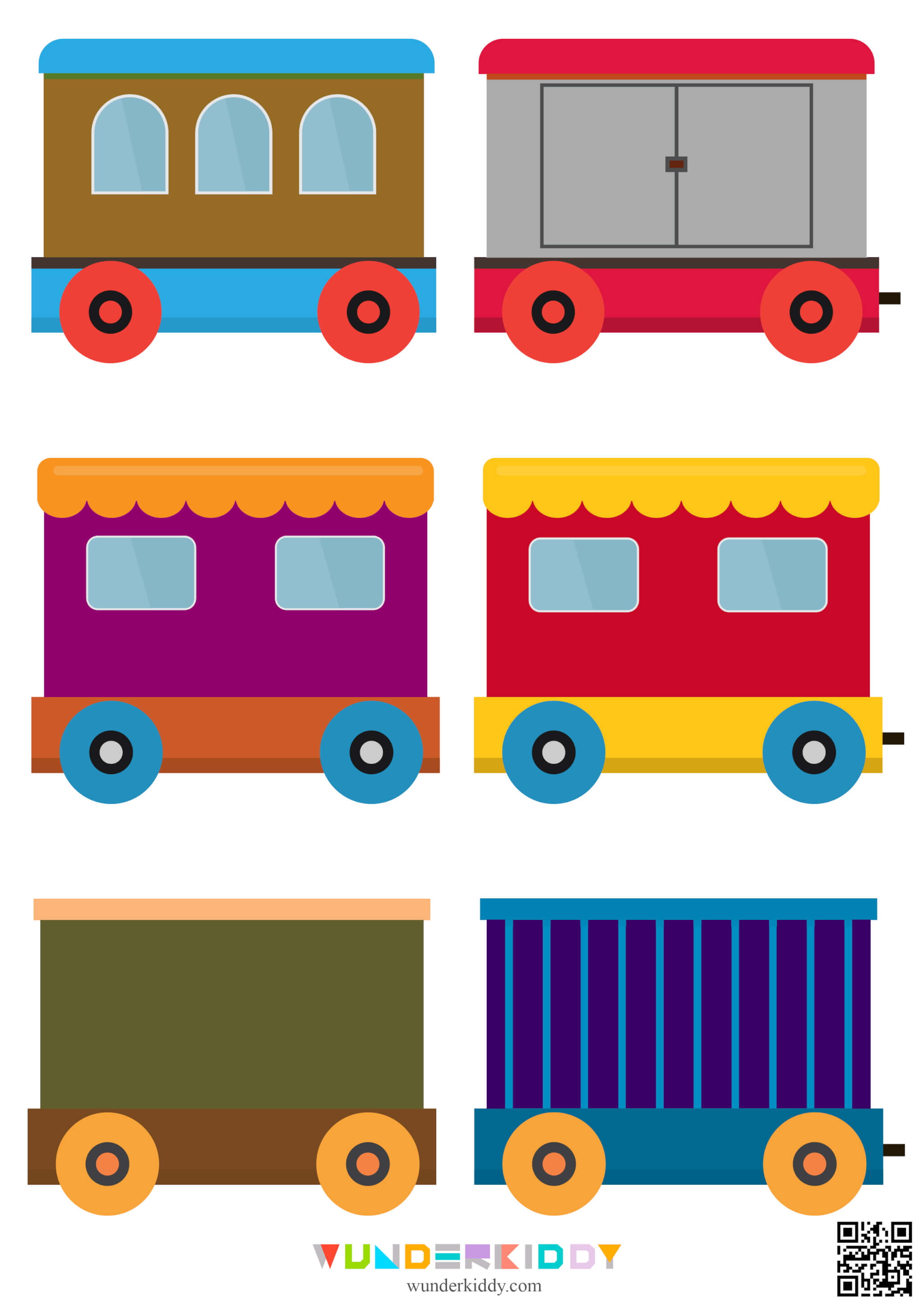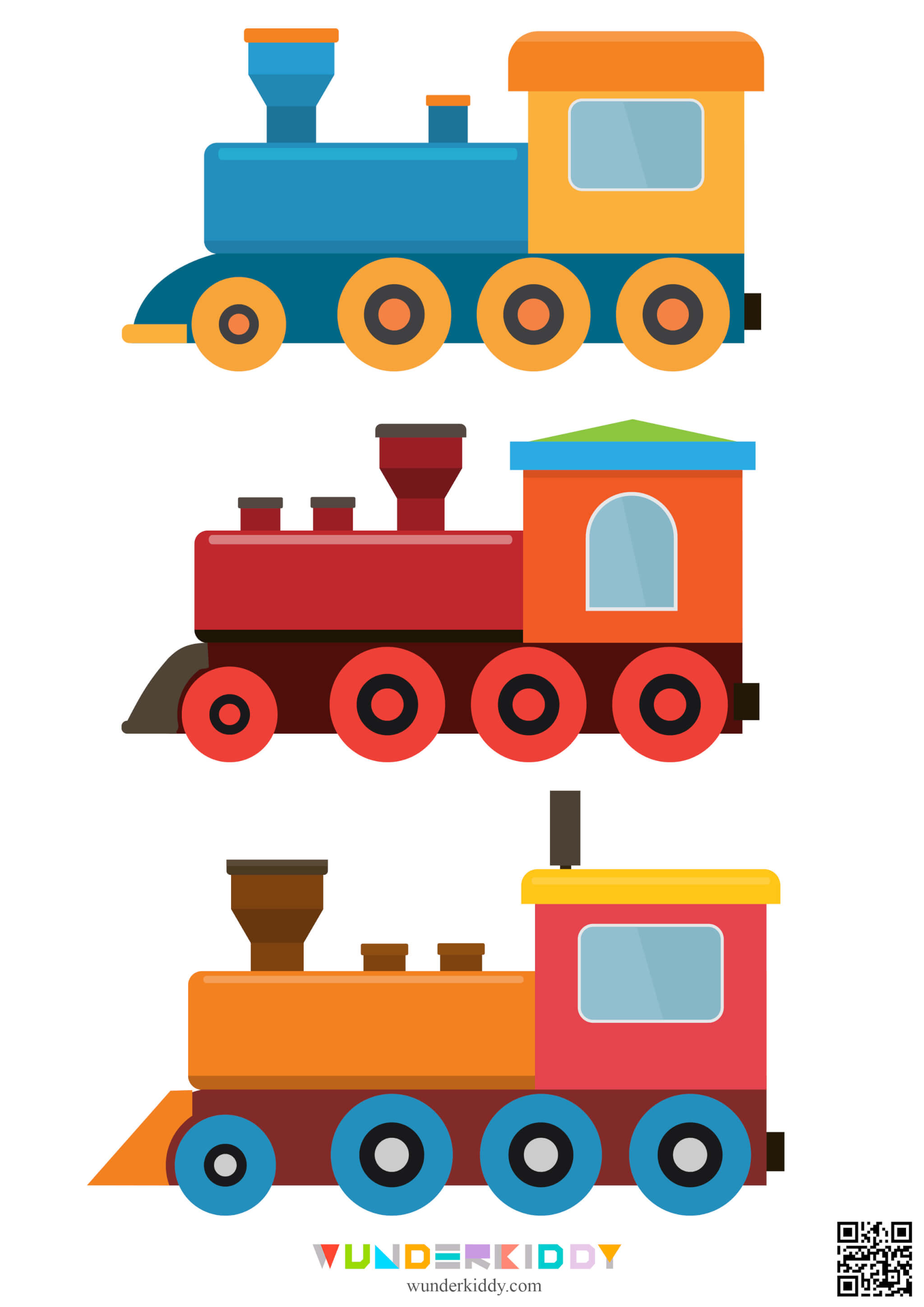 Math game Number Train is meant to develop counting up to 20 by children at preschool age. The task is to make the train from the wagons according to the given number.
Print free learning activity sheets and cut out all the game elements. Pages with wagons need to be printed in several copies.
Then take a card with a number and ask your child to build the train with as many wagons as the taken number. Finally, wagons are to be counted aloud.