PREMIUM ACCESS
to 3 100+ kindergarten worksheets
GET IT
X
Numbers and Objects Matching Flashcards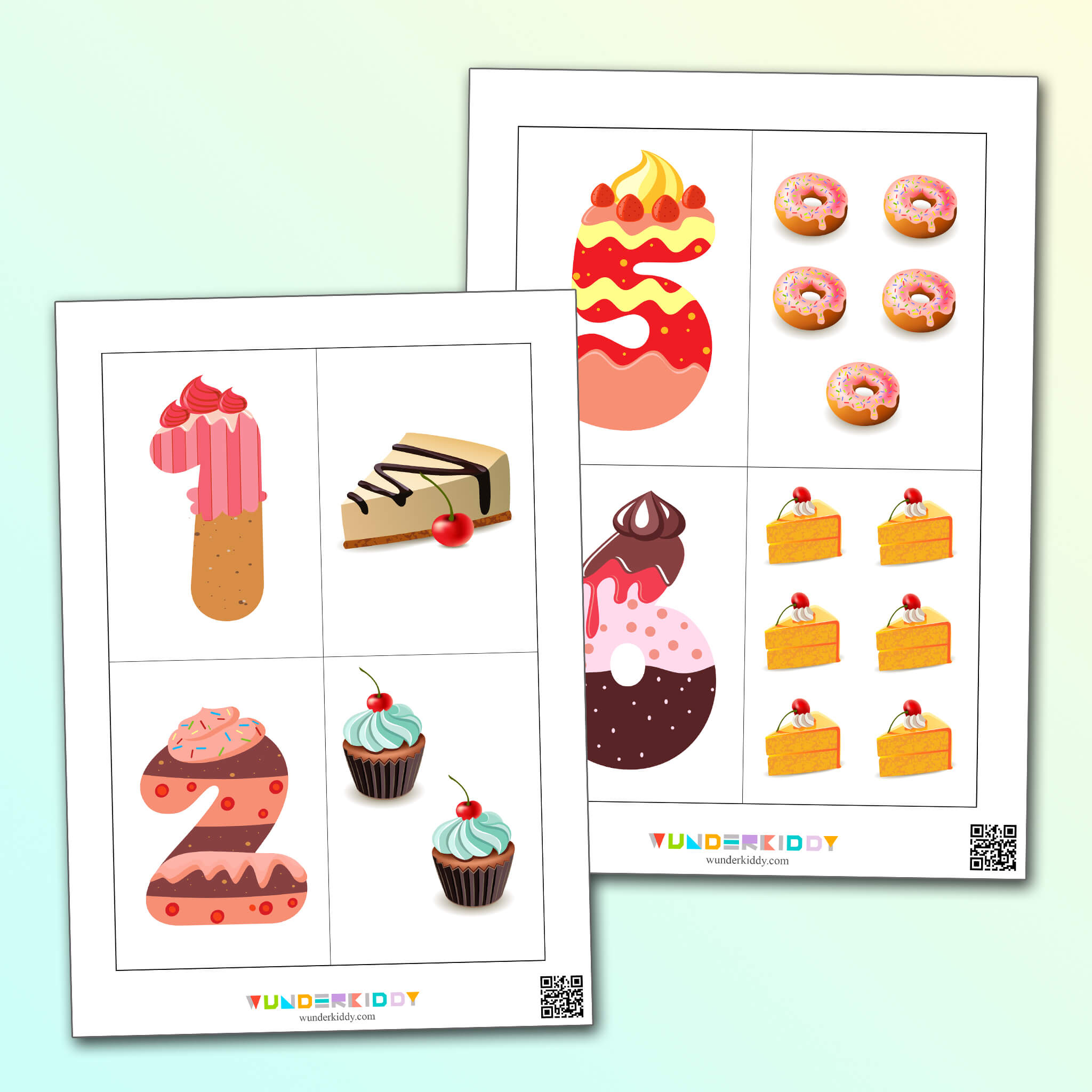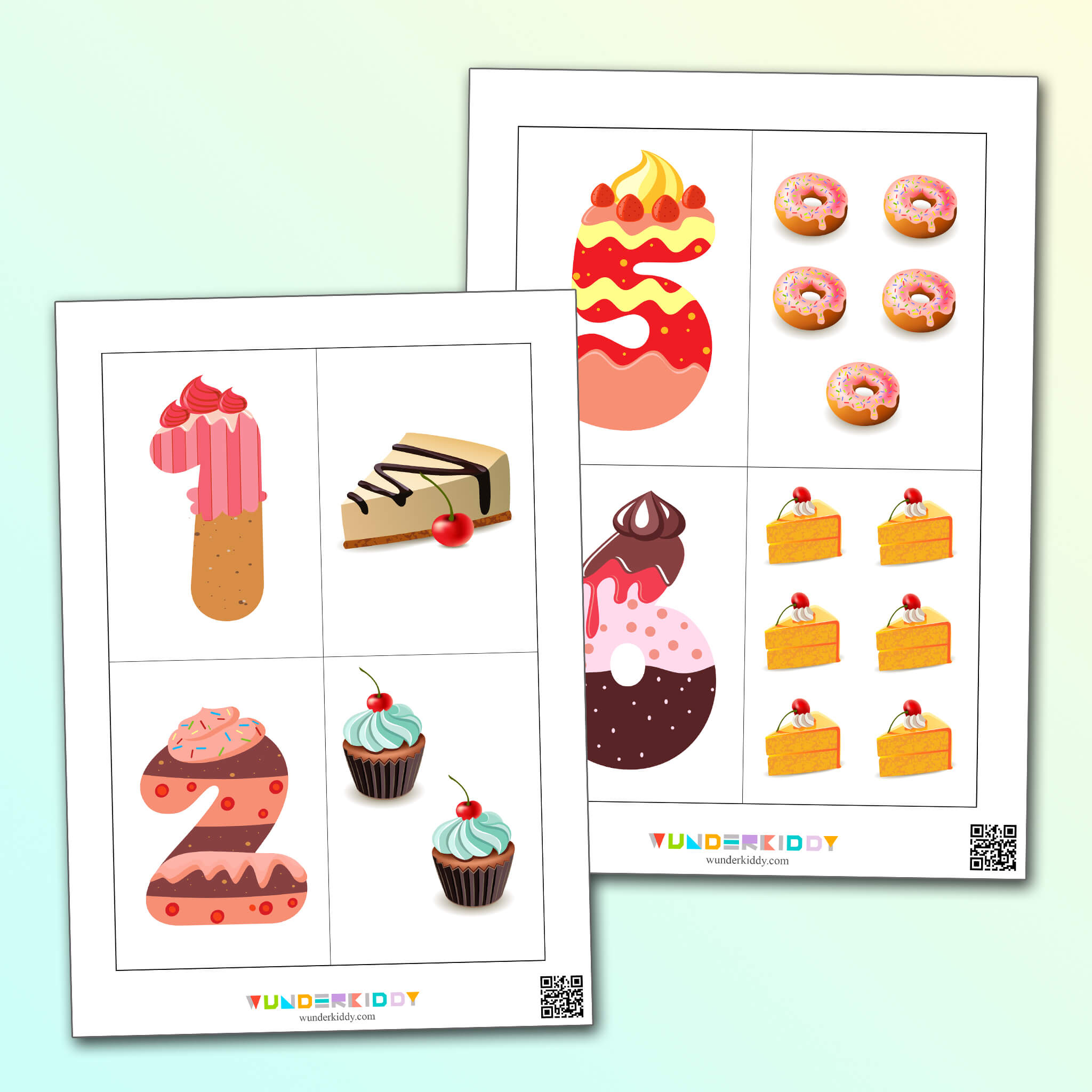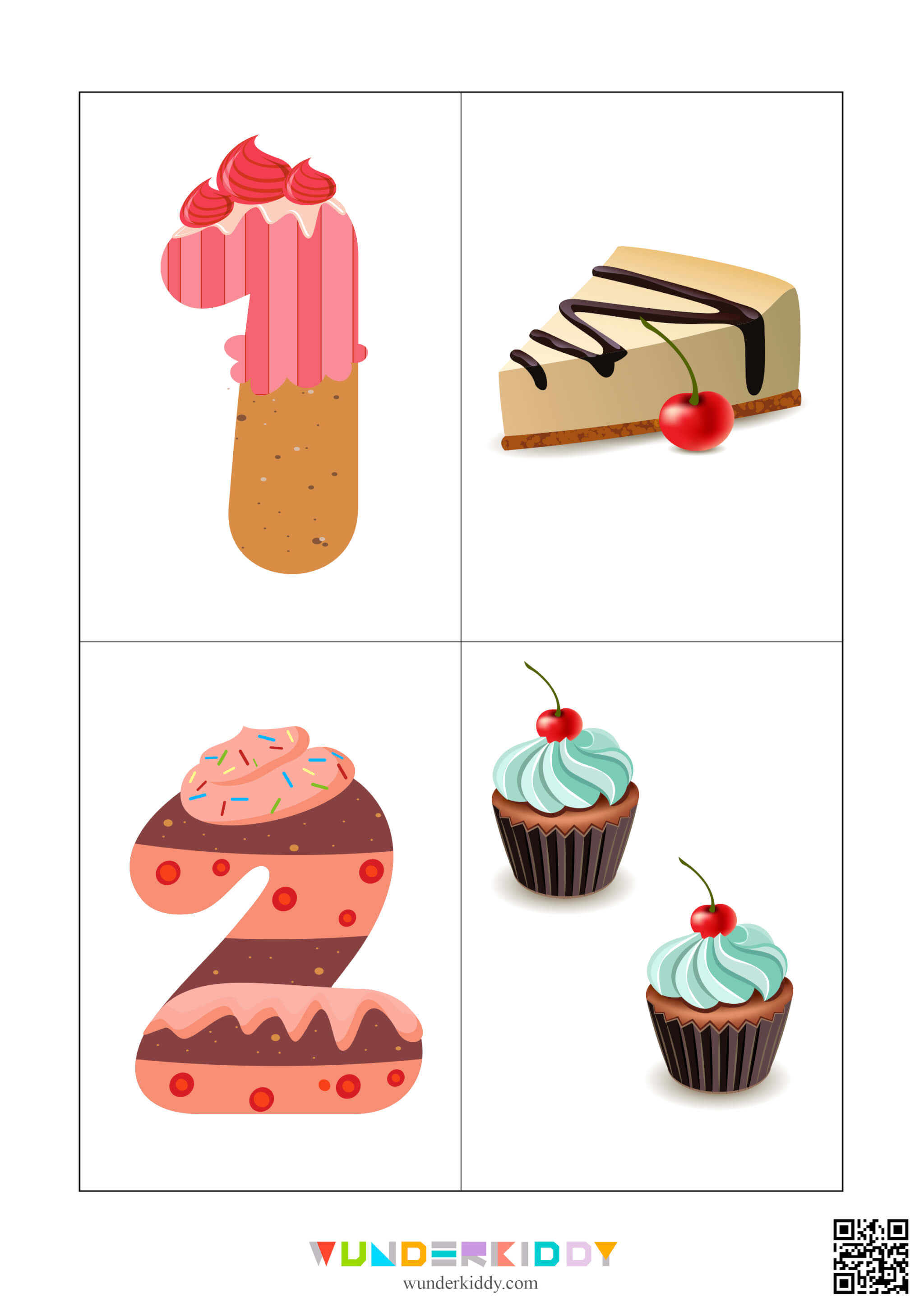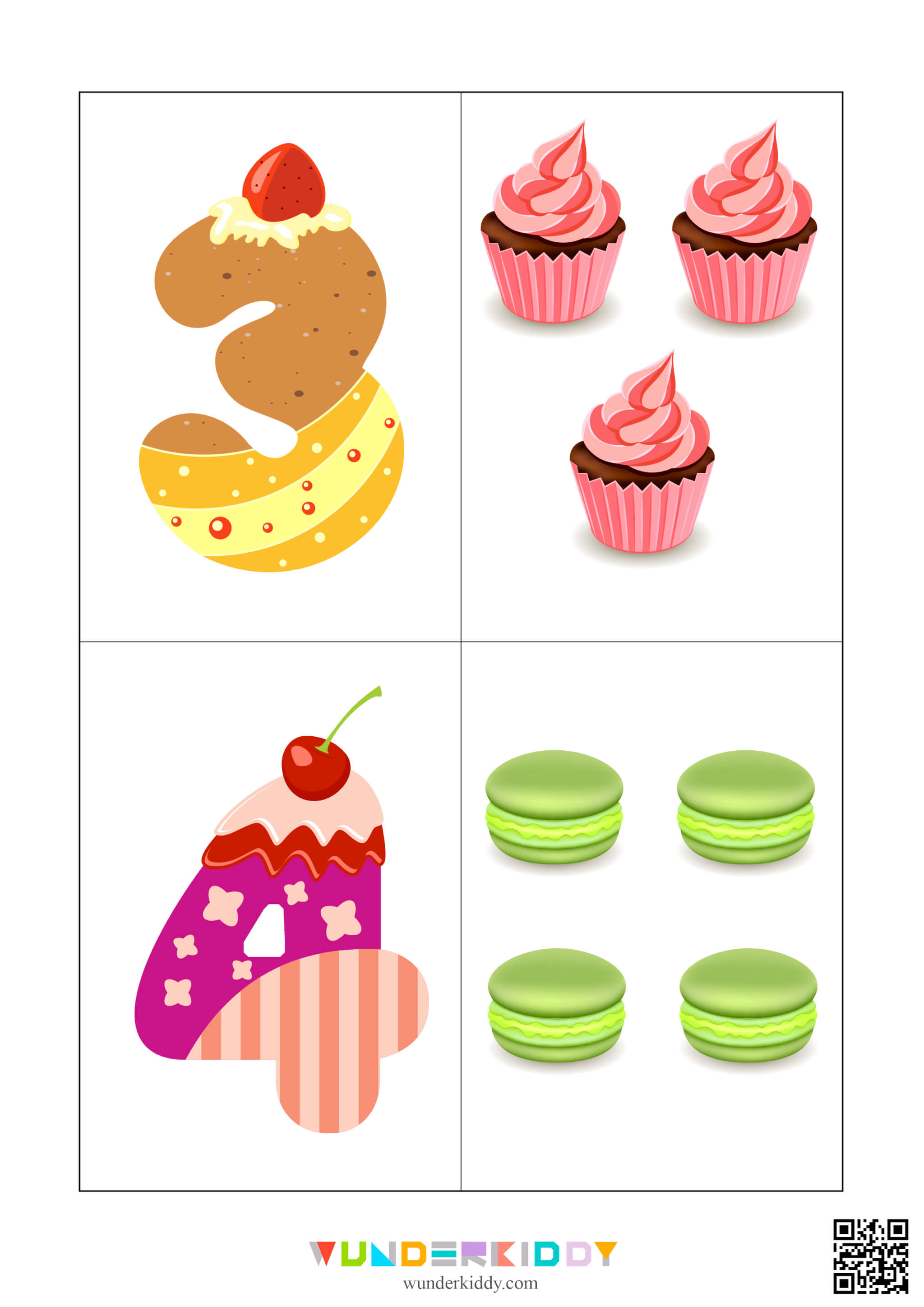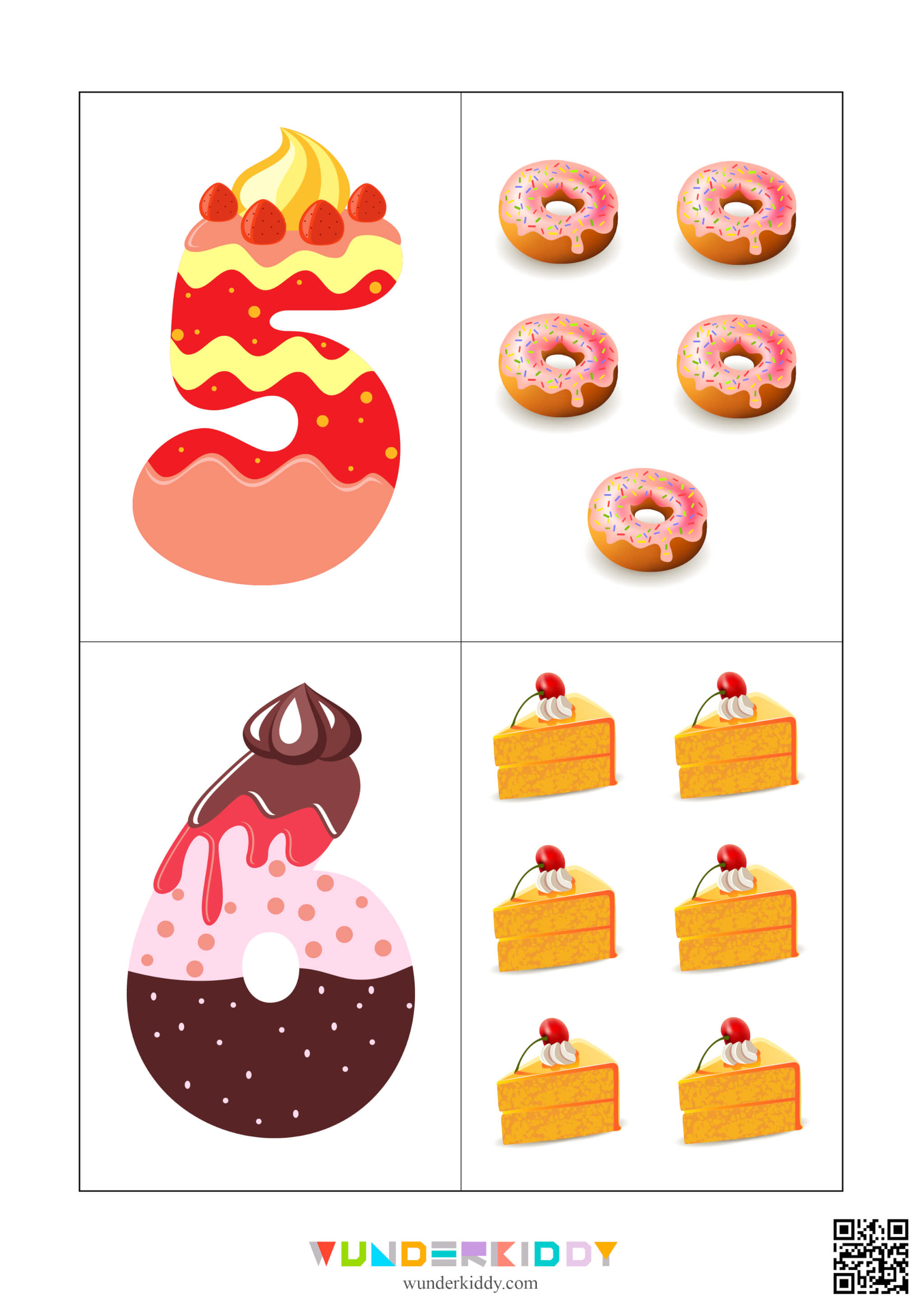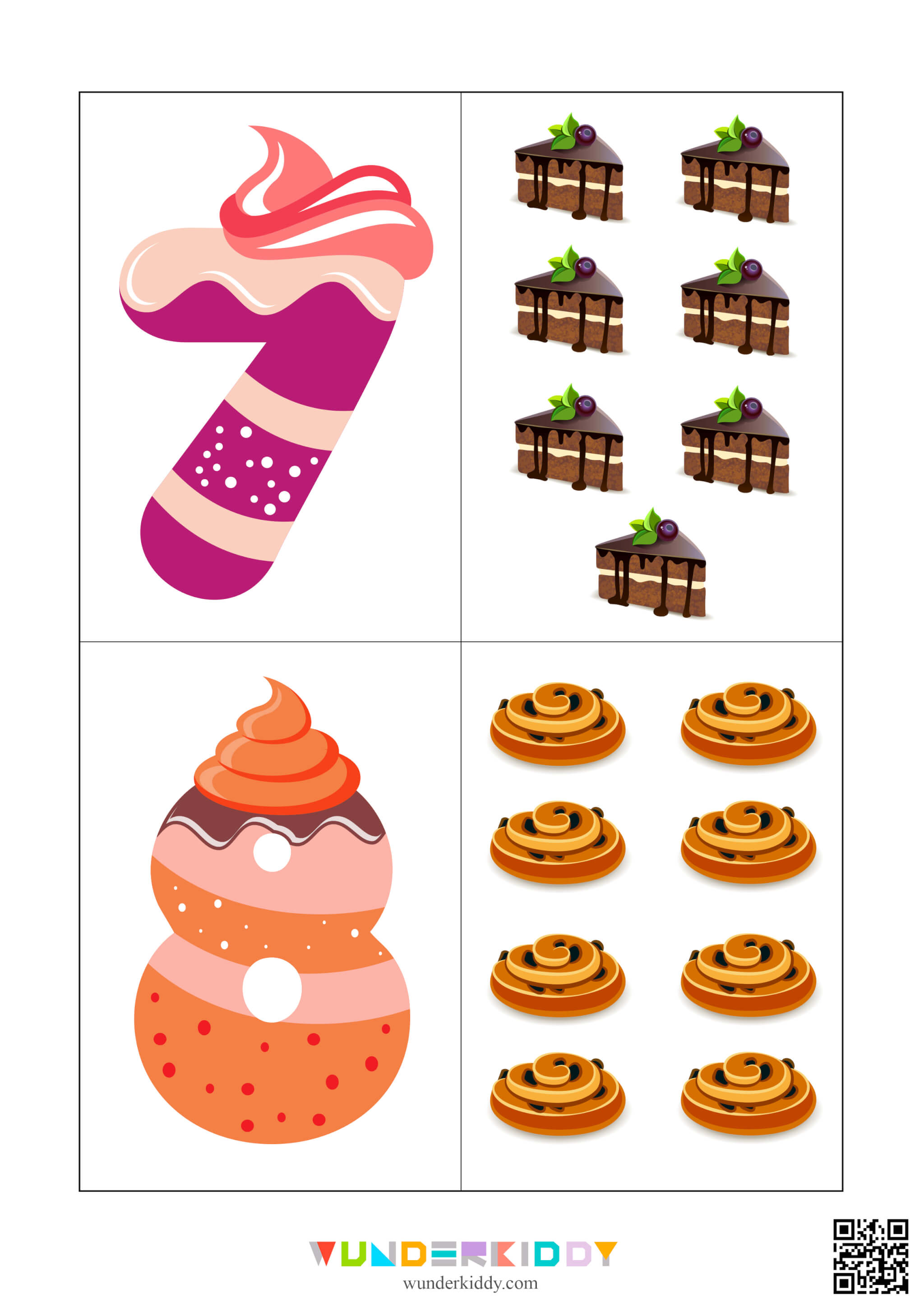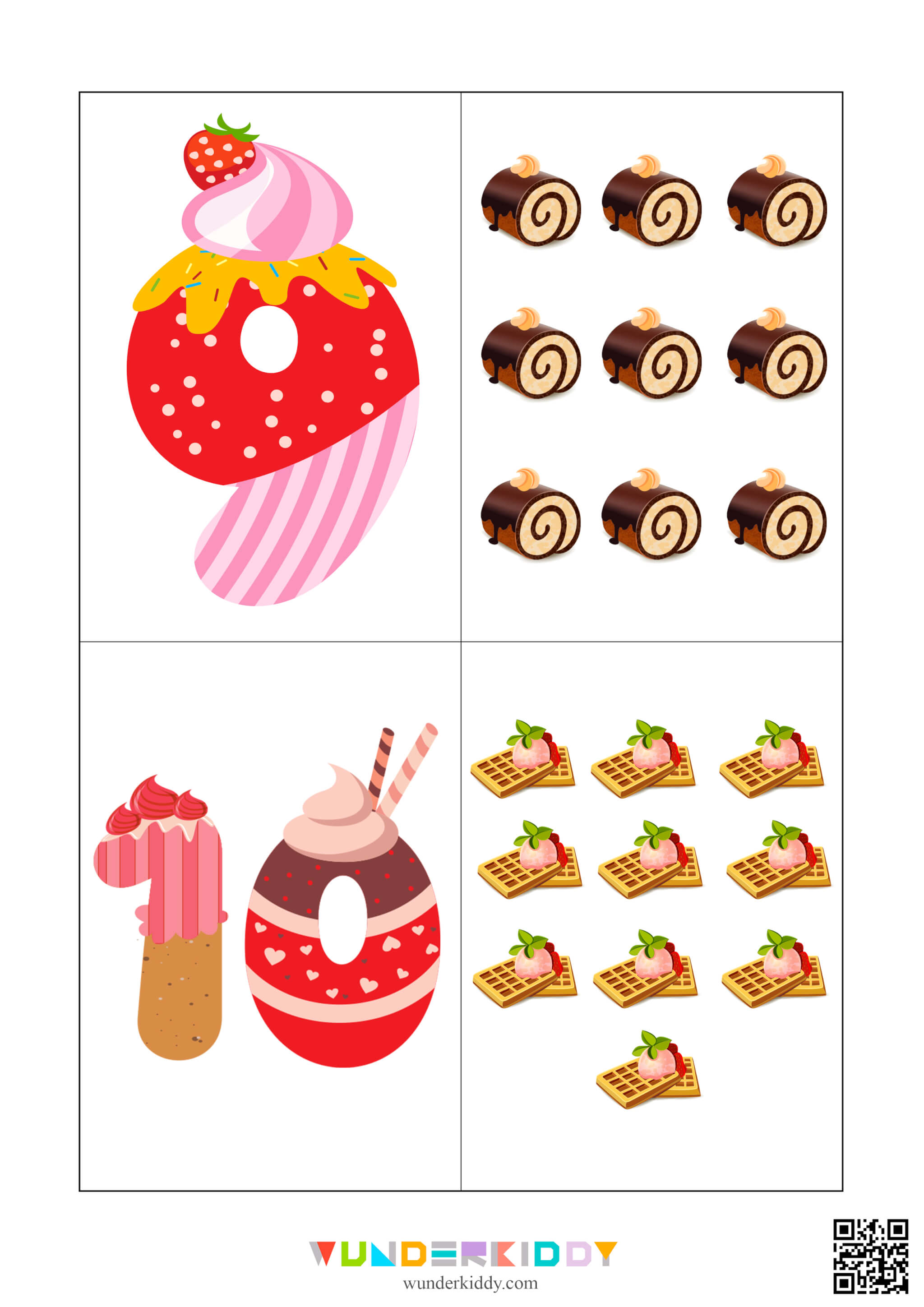 The developing mathematical game «Sweet Numbers» will help children acquire the basic knowledge that will be necessary for further study of mathematics. The child will get acquainted with the numbers from 1 to 10 and learn to count using sweets as an example.
Print material that has numbers on pages. Opposite each number are desserts, the number of which corresponds to these numbers. The task should be completed gradually, first show baby the number 1, name it, and then point to the dessert depicted opposite to it. This will help the baby understand the relationship between numbers and quantity.
Let the child memorize and learn new knowledge. After that, move on to the next numbers in the same way. When the baby already knows and recognizes the numbers from 1 to 10 well, you can cut the cards separately and give the task to pick up a card with the appropriate quantity of sweets for each number.