PREMIUM ACCESS
to 3 500+ kindergarten worksheets
GET IT
X
Missing Numbers Game Neighboring Numbers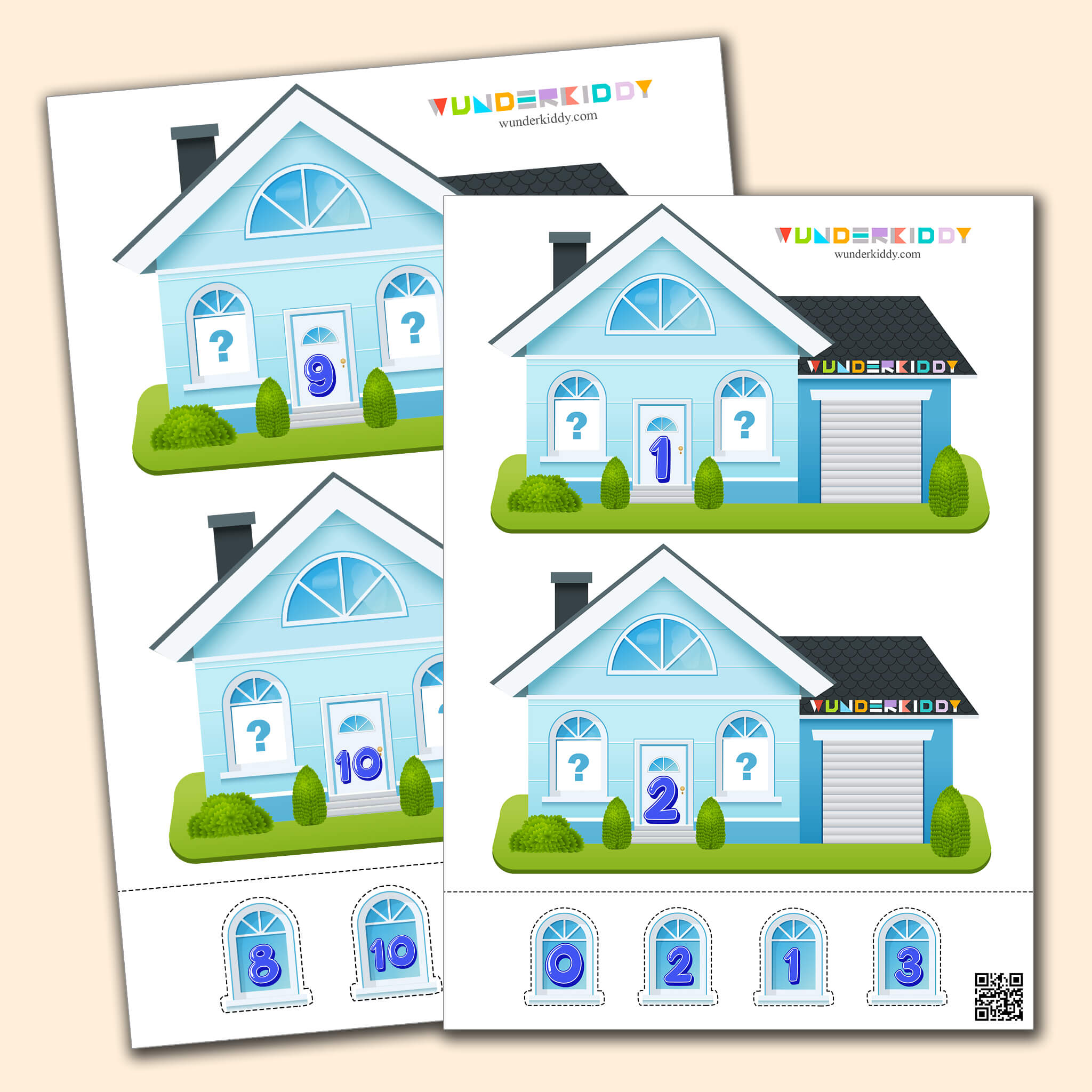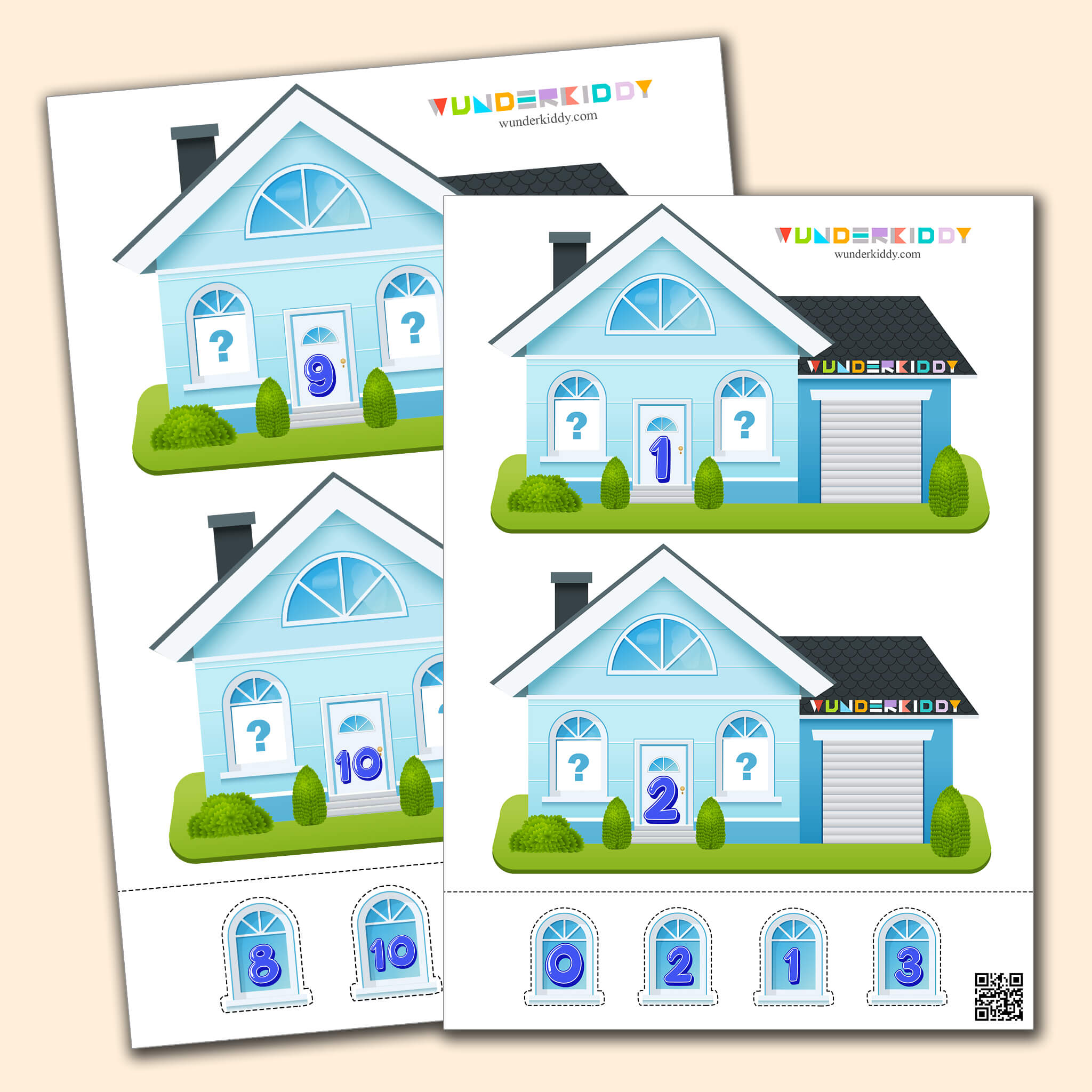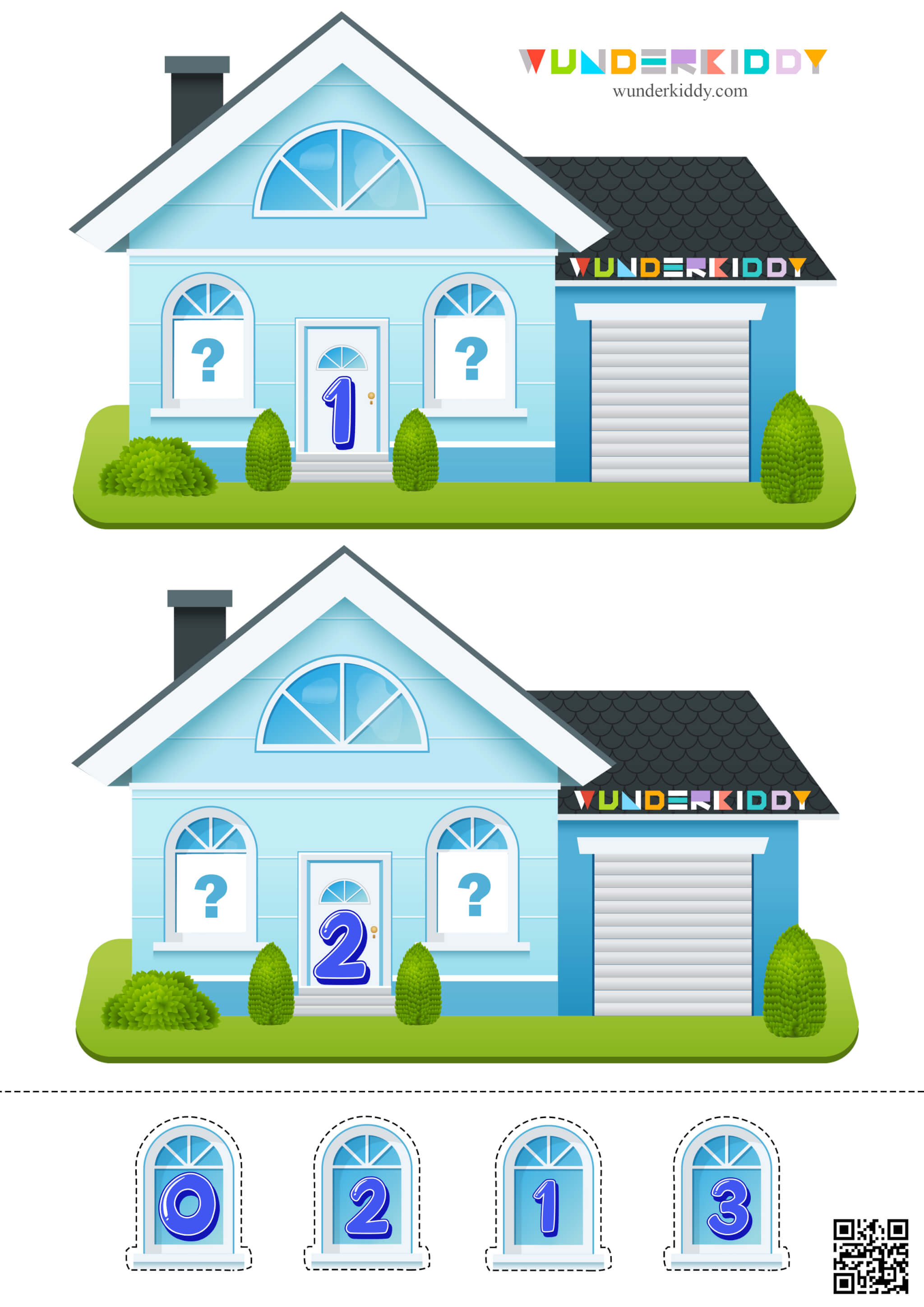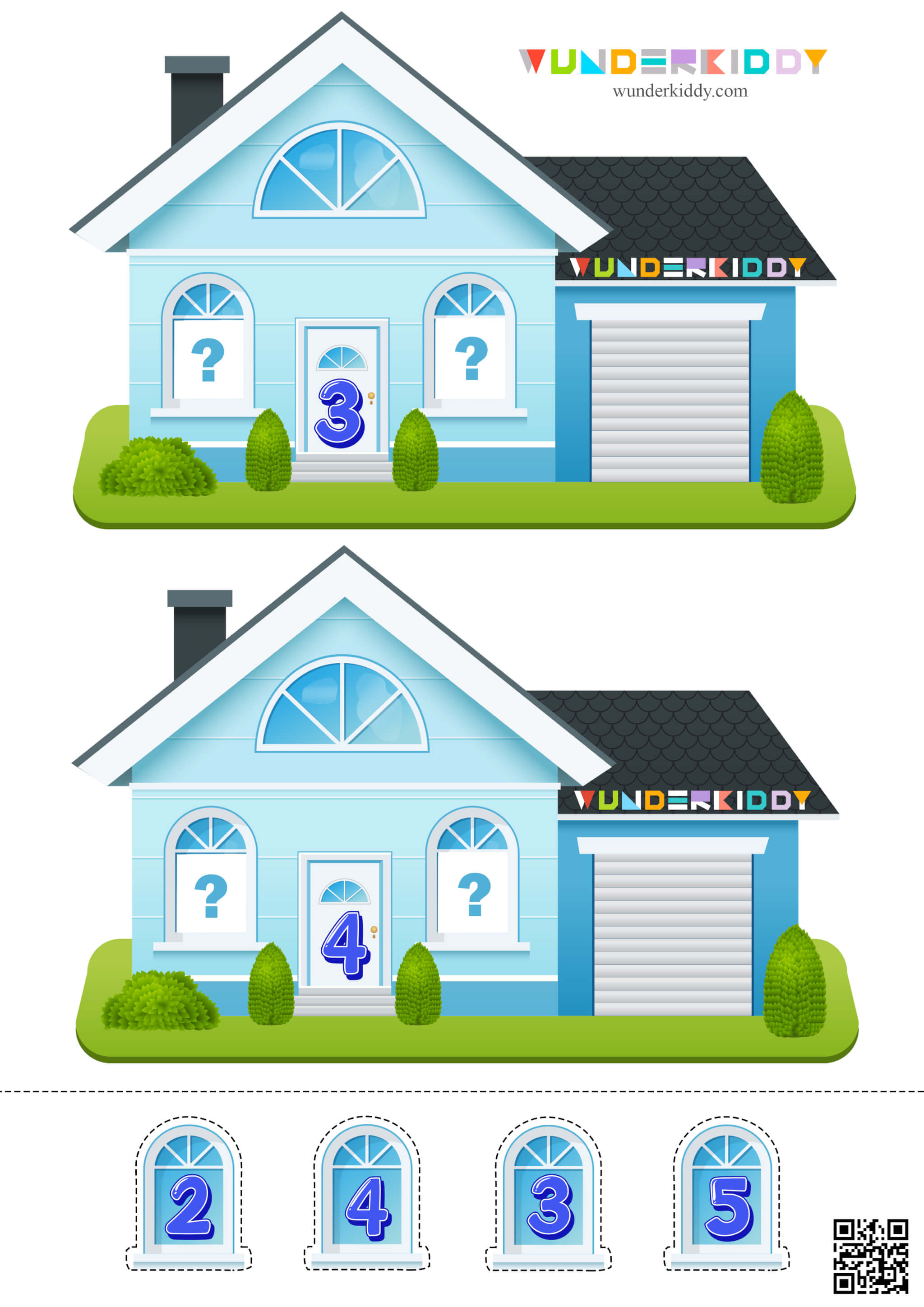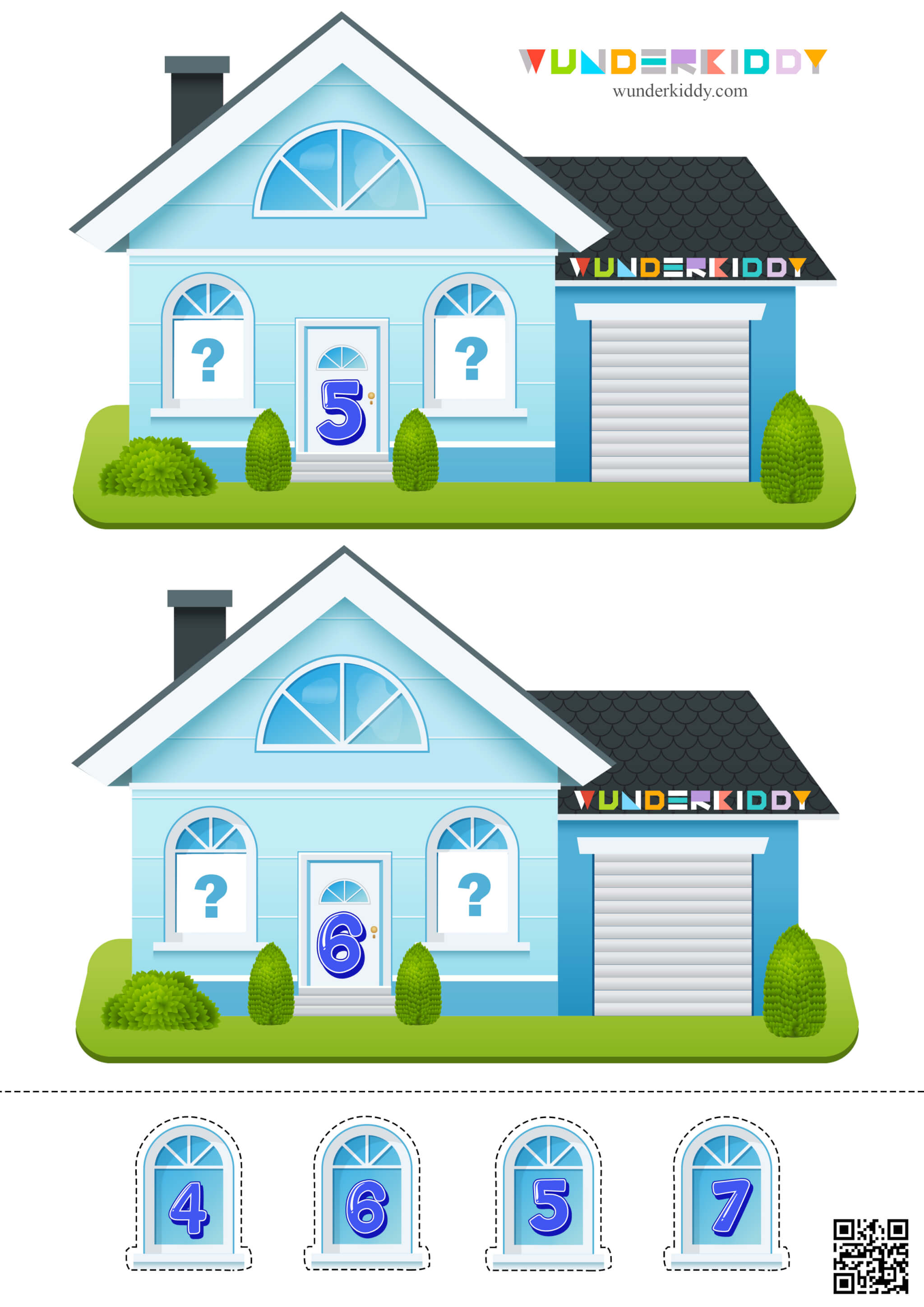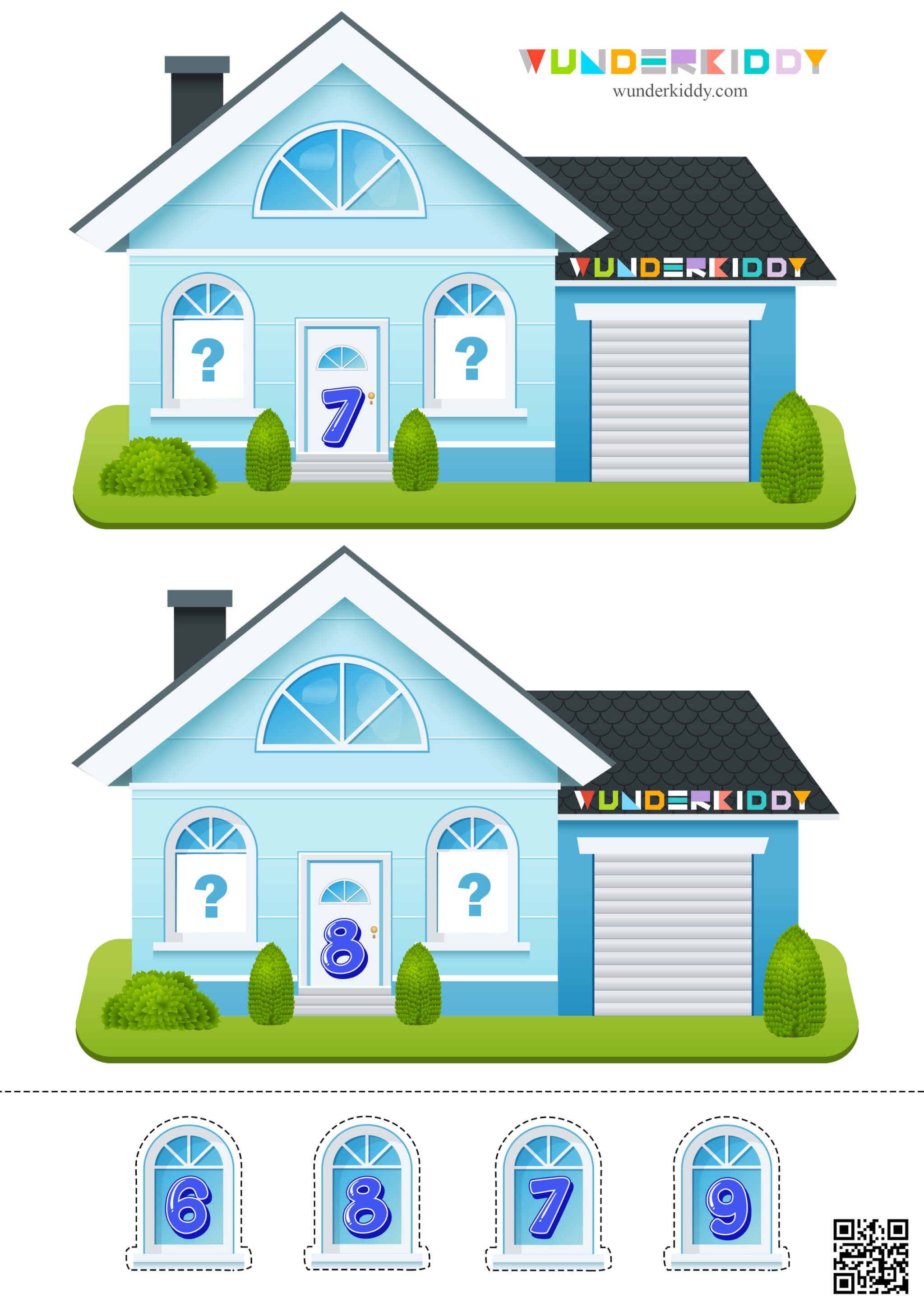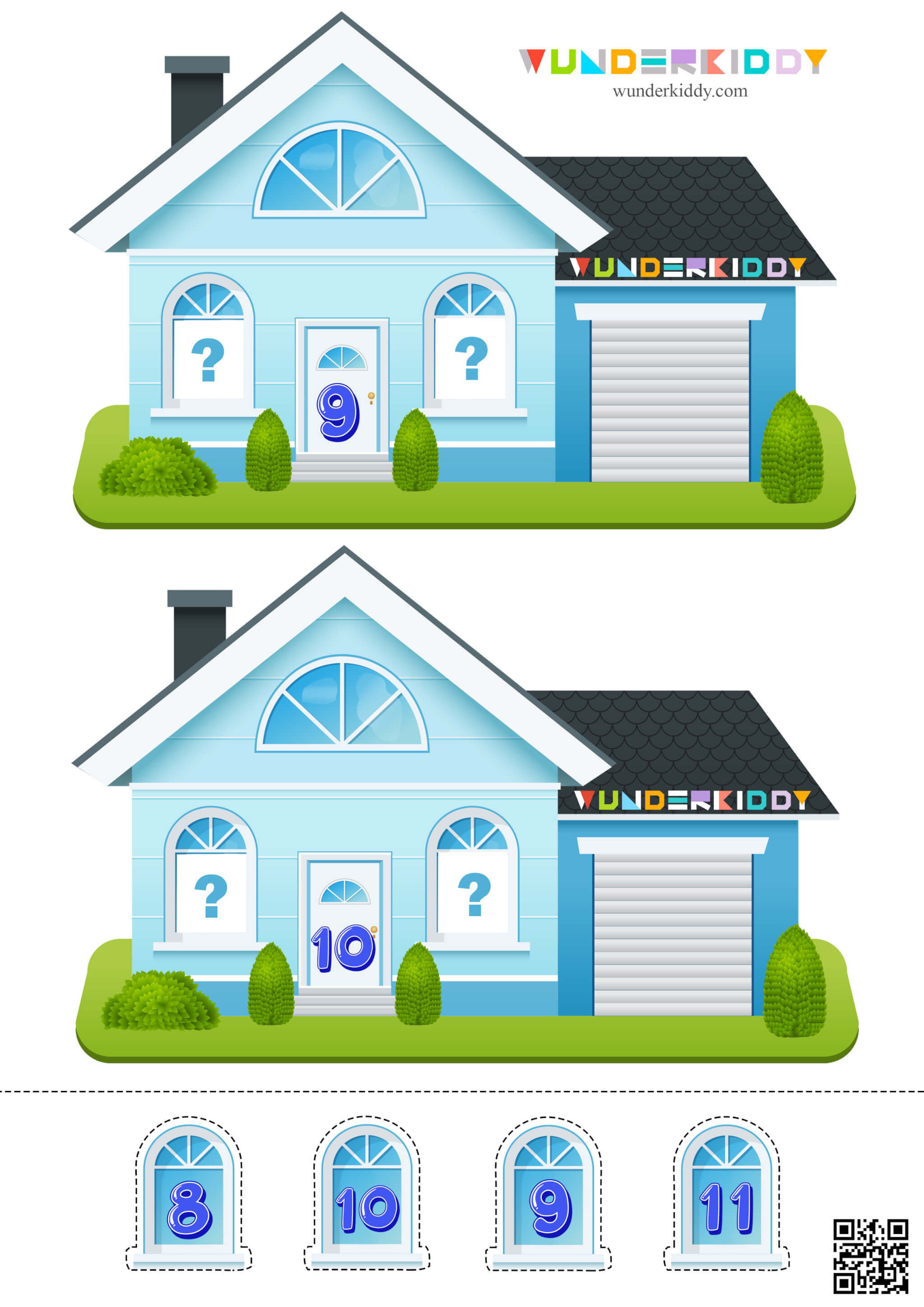 The math game for kids «Neighboring Numbers» will help reinforce counting skills from 1 to 10 and repeat the numbers.
Print out the Missing Numbers Game pages, and cut out the window-shaped elements. The pictures show houses with numbers on the doors. In the game, match the windows to each house so that there are two neighboring numbers to the house number. For example, if the number 1 is shown on the doors, its neighboring numbers are 0 and 2.
To begin, revise the sequential counting to 10 with your child and place the houses in the ascending order of the numbers on the doors. Now, give him or her the task of matching neighboring numbers to each house number. The task can be made more difficult by taking the houses in any order and matching the windows from the set.