PREMIUM ACCESS
to 3 100+ kindergarten worksheets
GET IT
X
Animal Skin Covers Game for Kids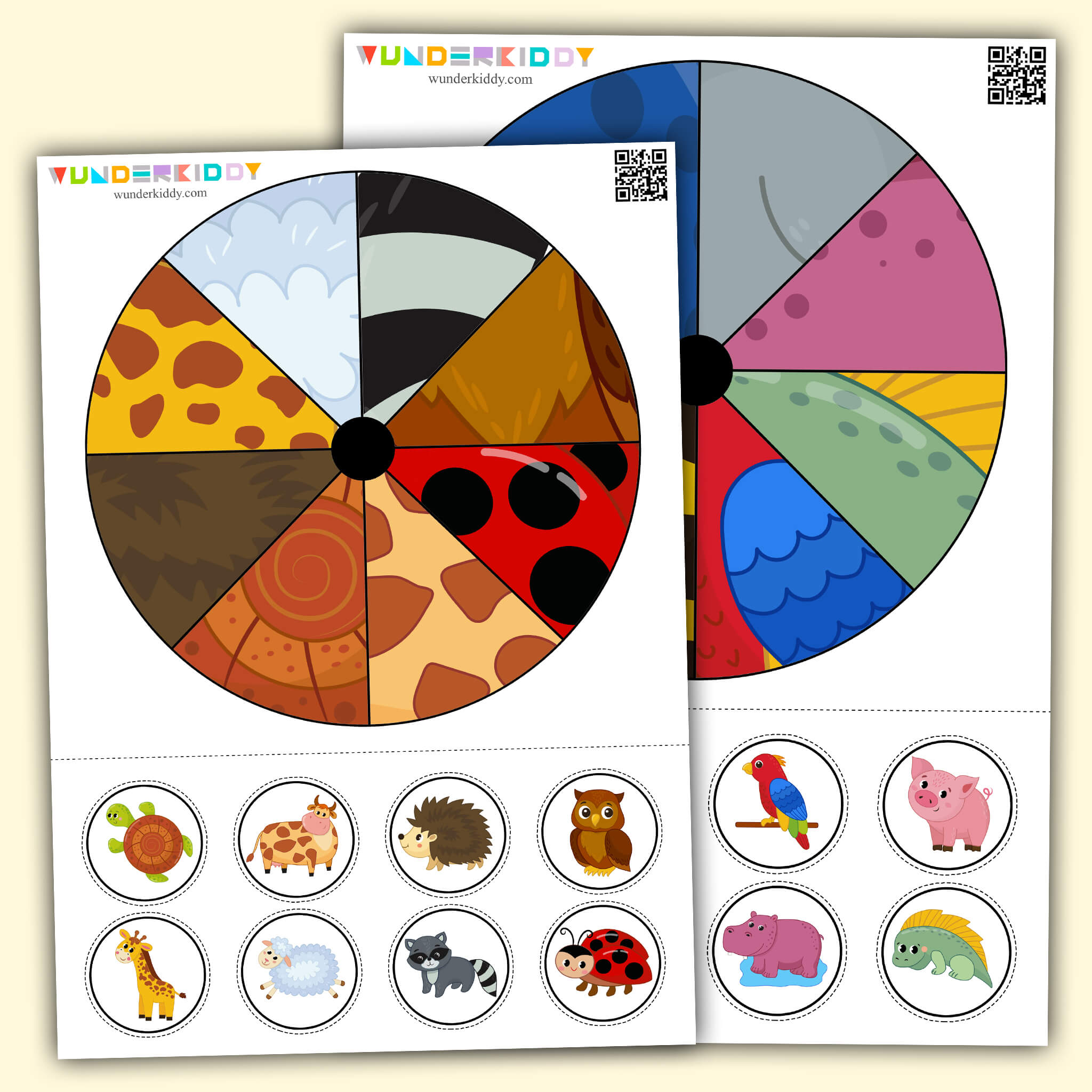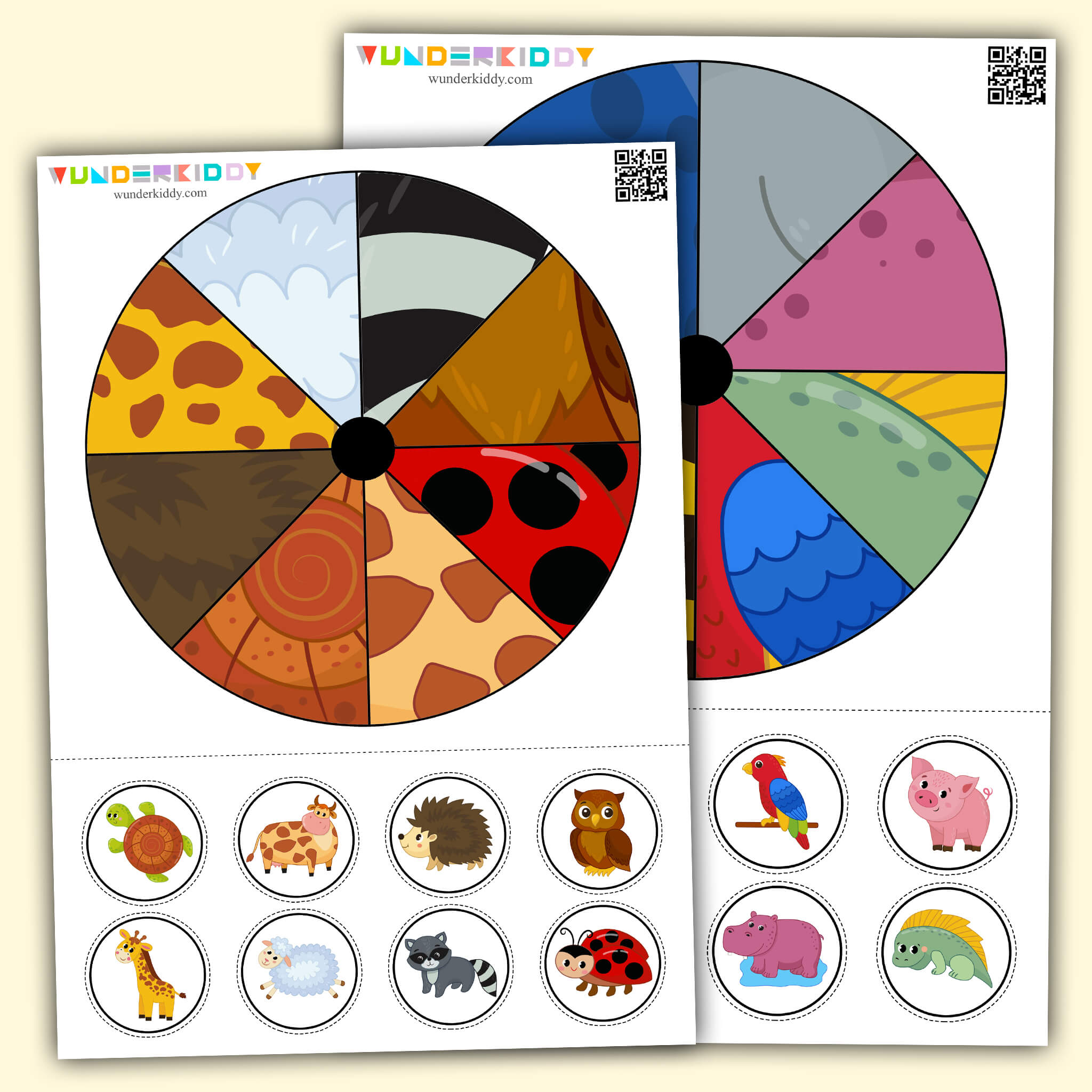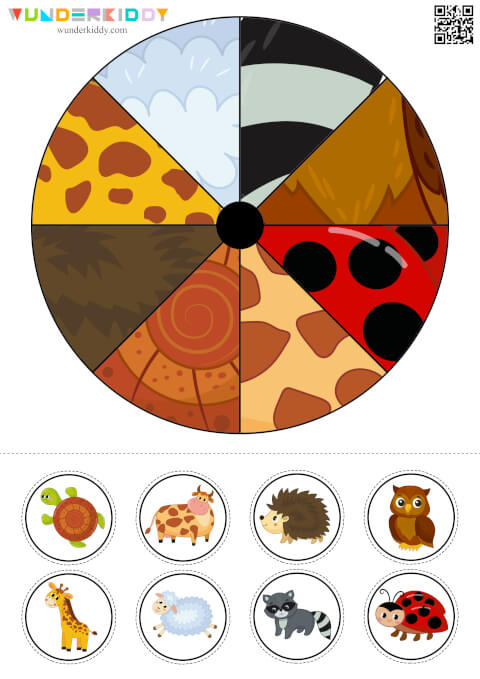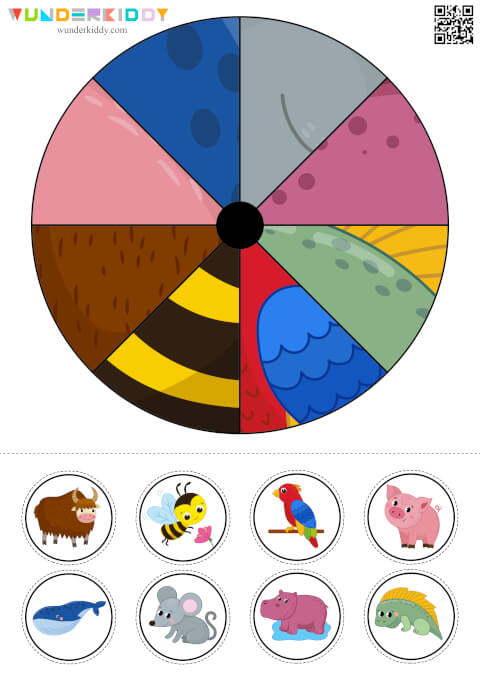 Learning activity Animal Skin Covers is meant to develop fine motor skills, logical thinking and attention to details. The task is to define animals by their skin cover and match them.
Print educational worksheets, cut out all game items and take some clothespins. For better usage, we recommend lamination of all printable game elements. Fix small round cards with animals on the clothespins with a glue or a bi-adhesive tape. Then ask a child to look at the big round chart with 8 animals skin patterns and find matching animals for each segment. A child should fix clothespins with animal pictures on the matching segments. Such a finger activity improves fine motor skills. To enrich vocabulary, name all animals and talk about them – where they live, what they eat, etc.
Repeat the game after some week to check the progress and develop kid's memory.