PREMIUM ACCESS
to 3 400+ kindergarten worksheets
GET IT
X
Matching Worksheet Animal Tracks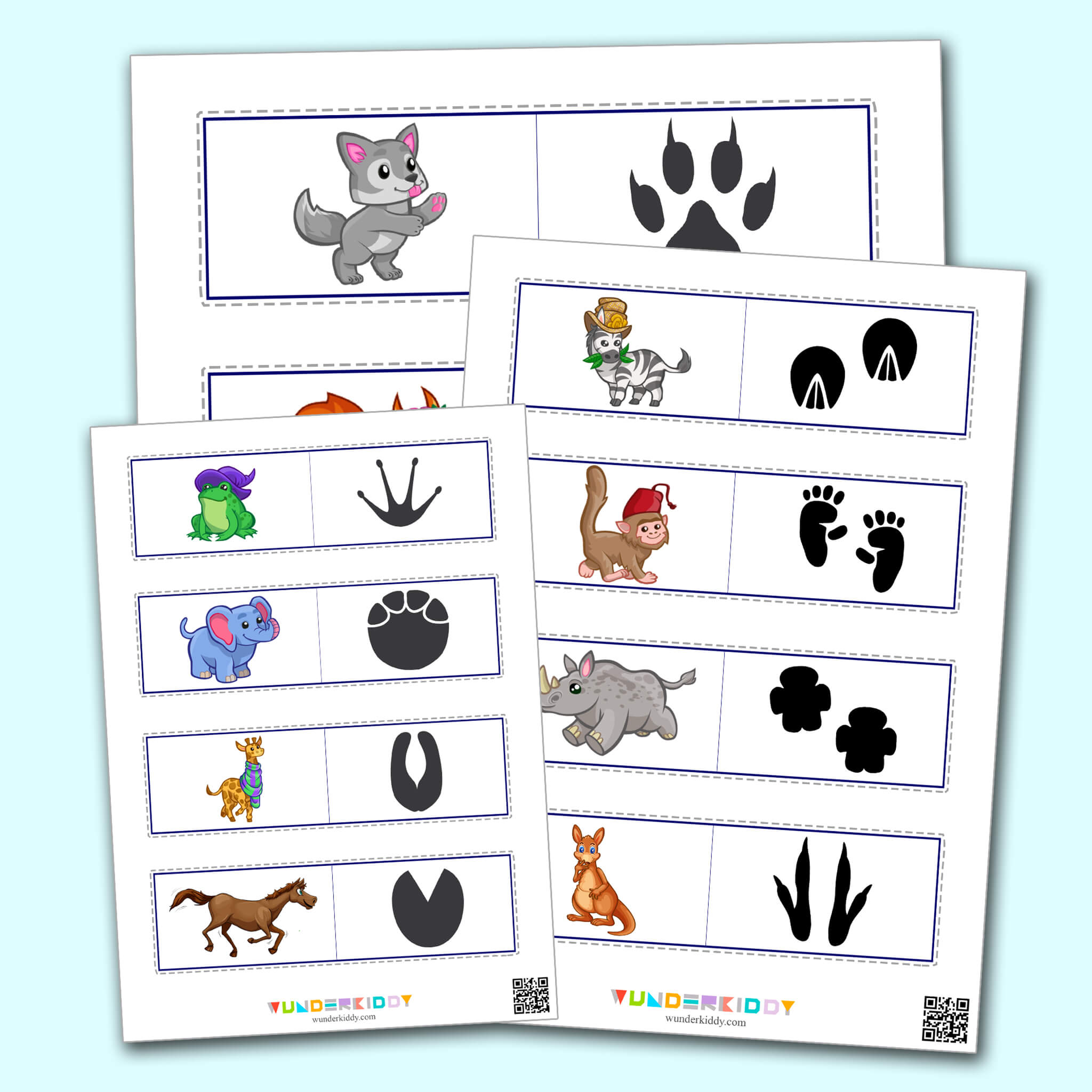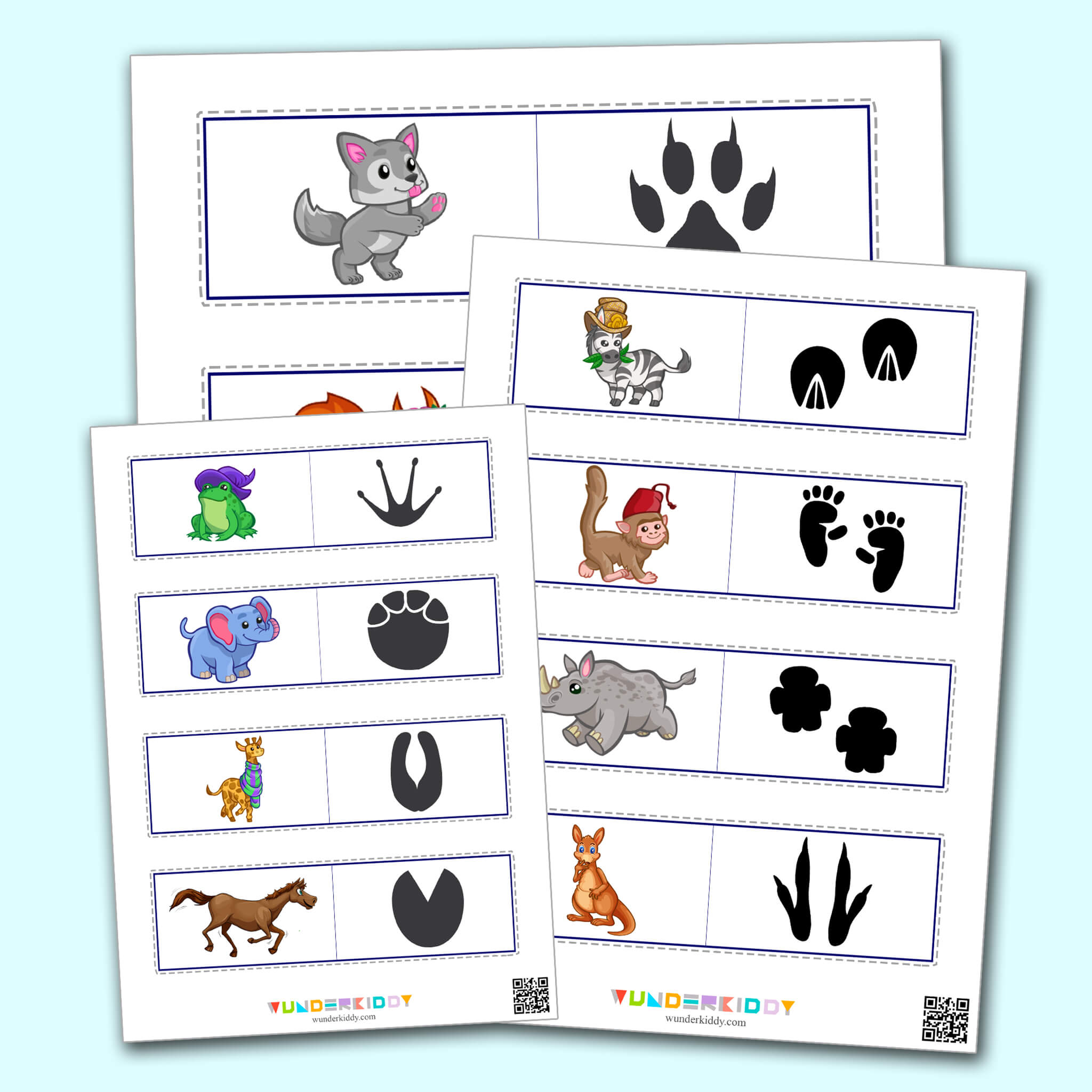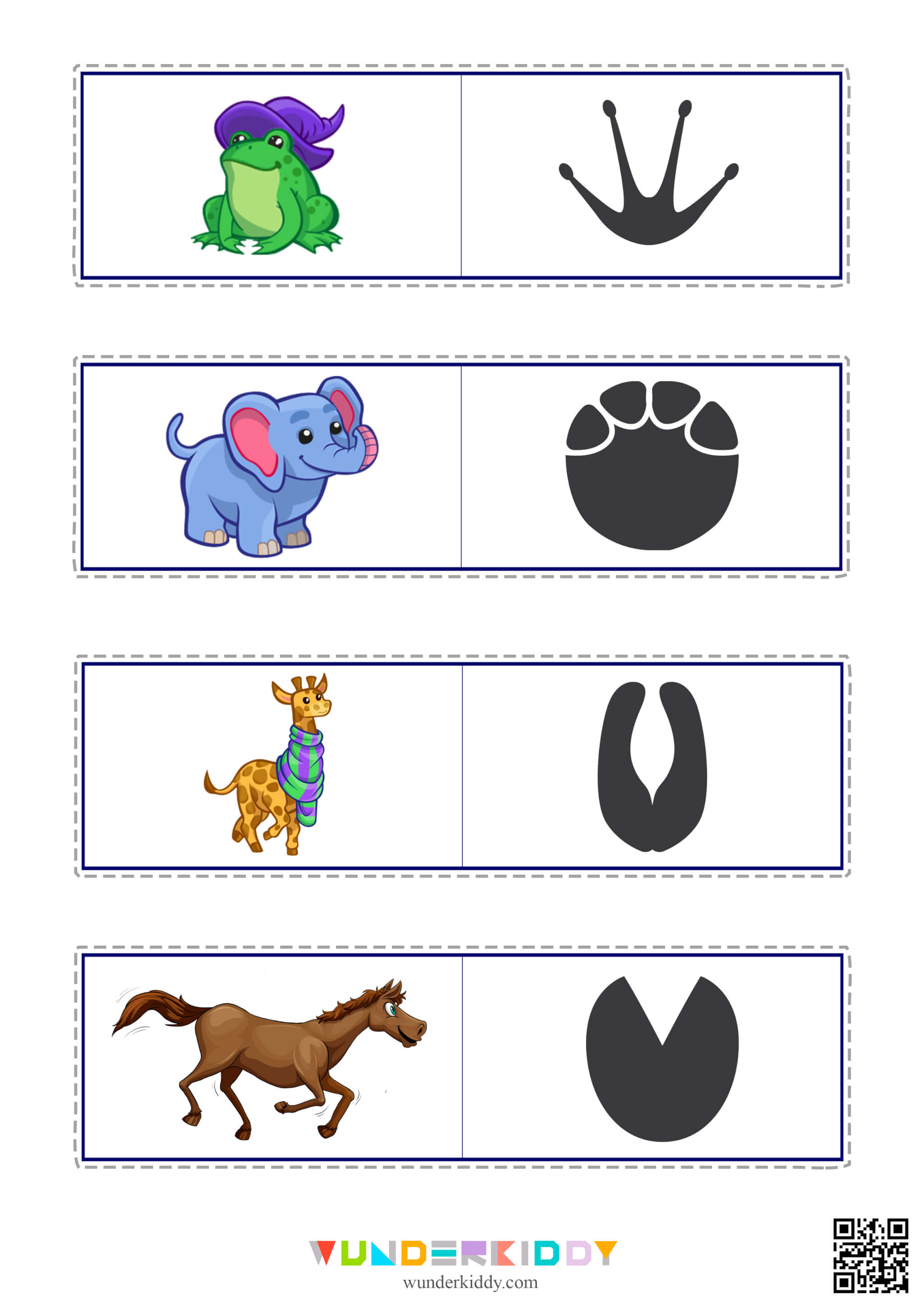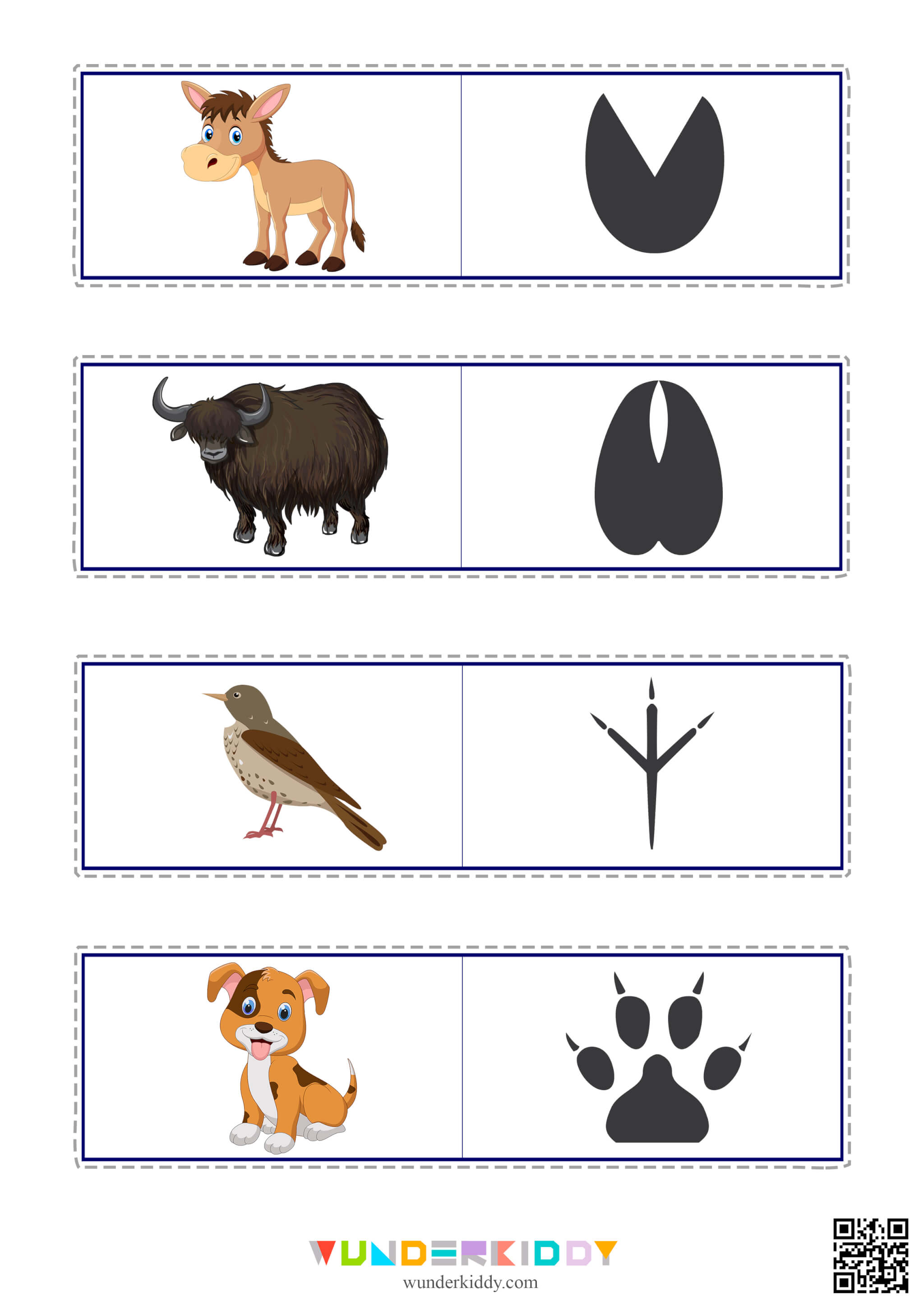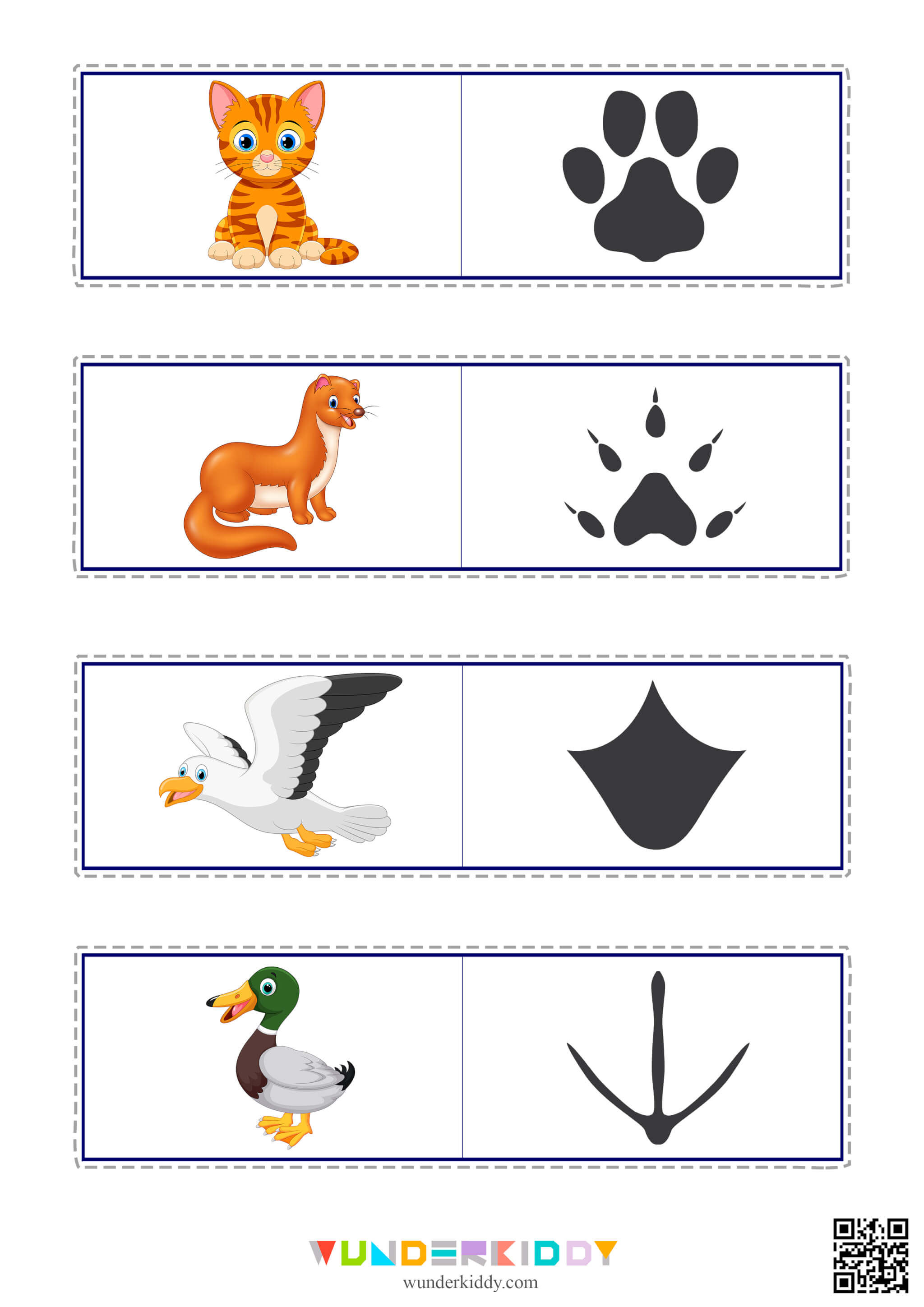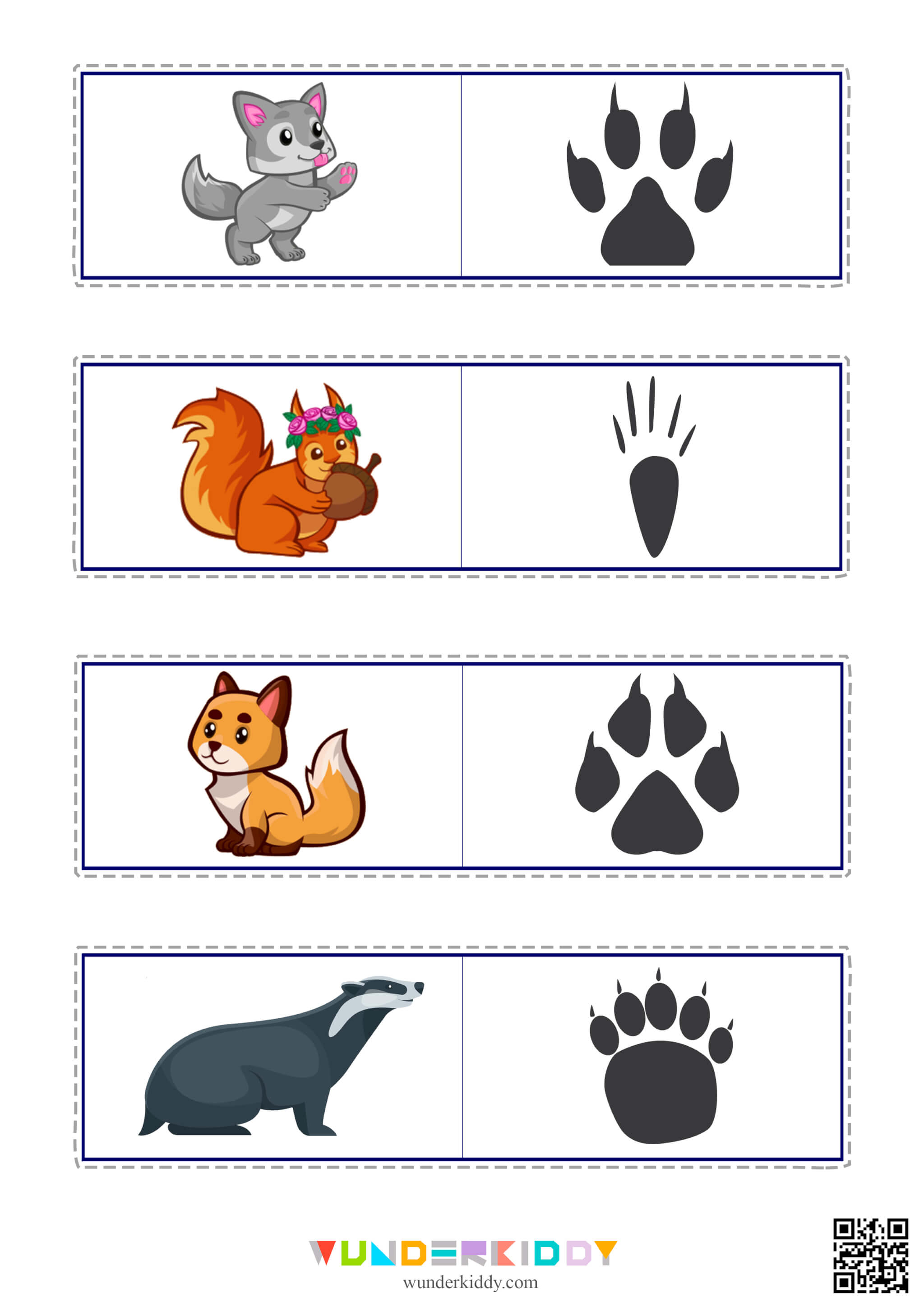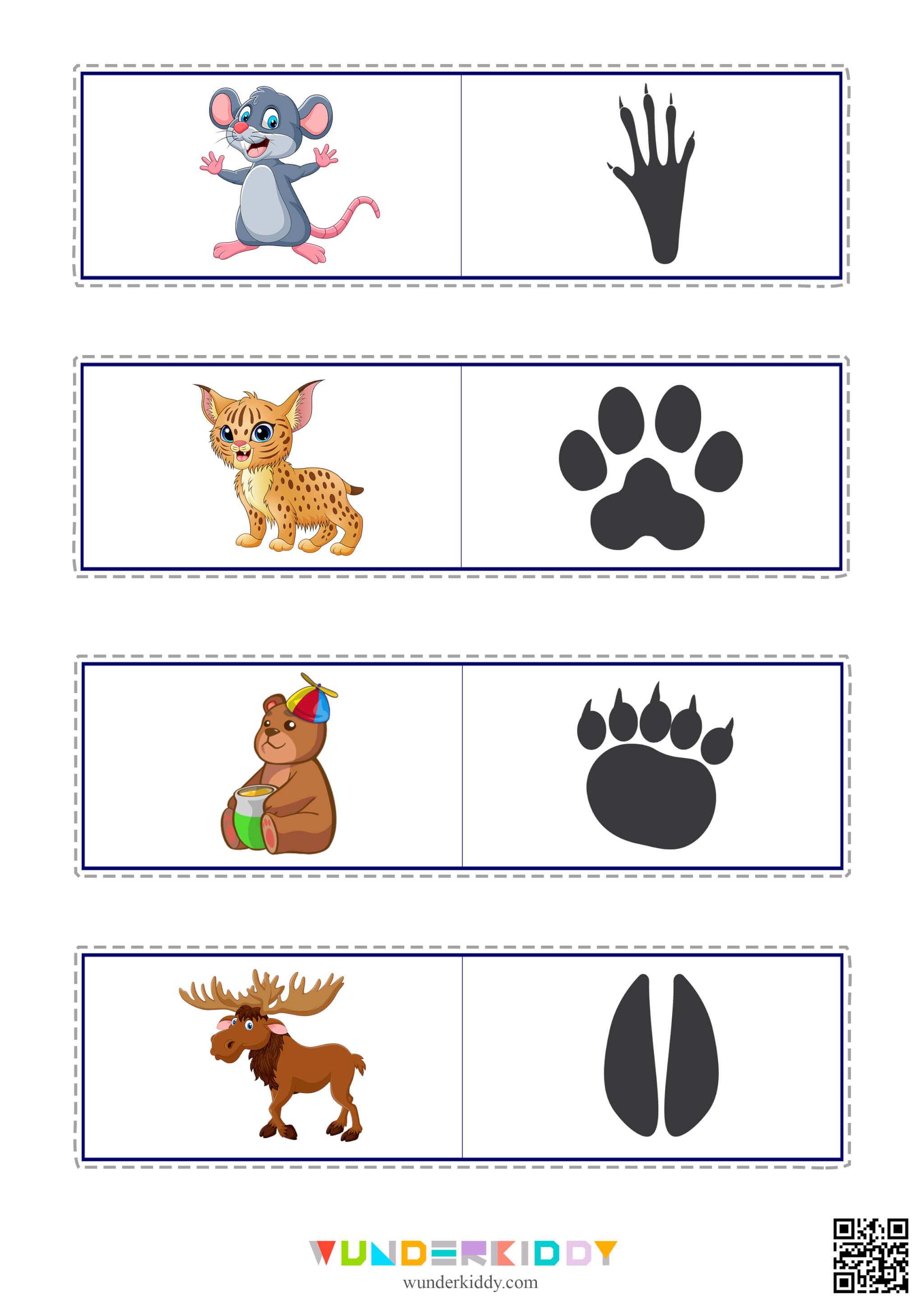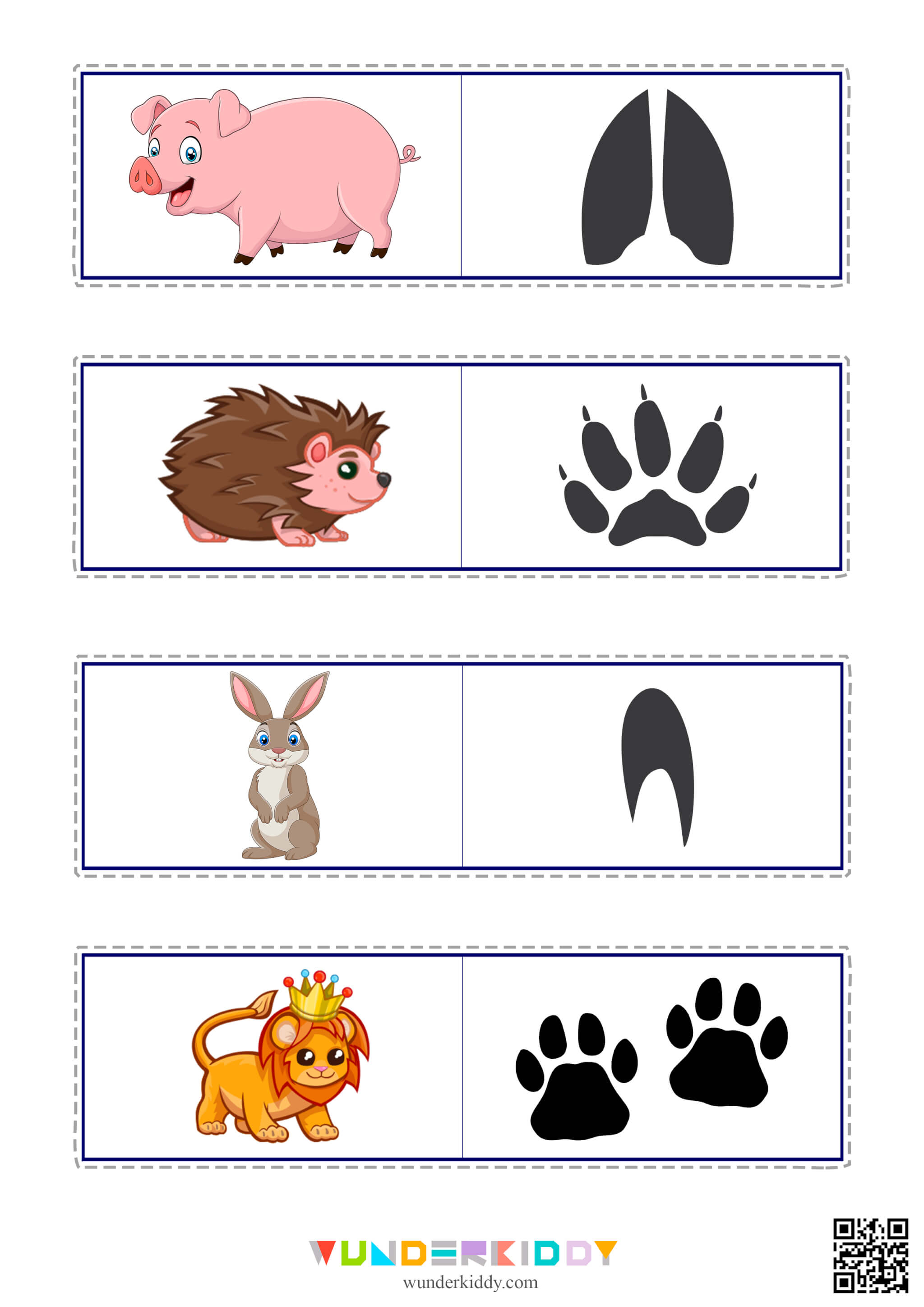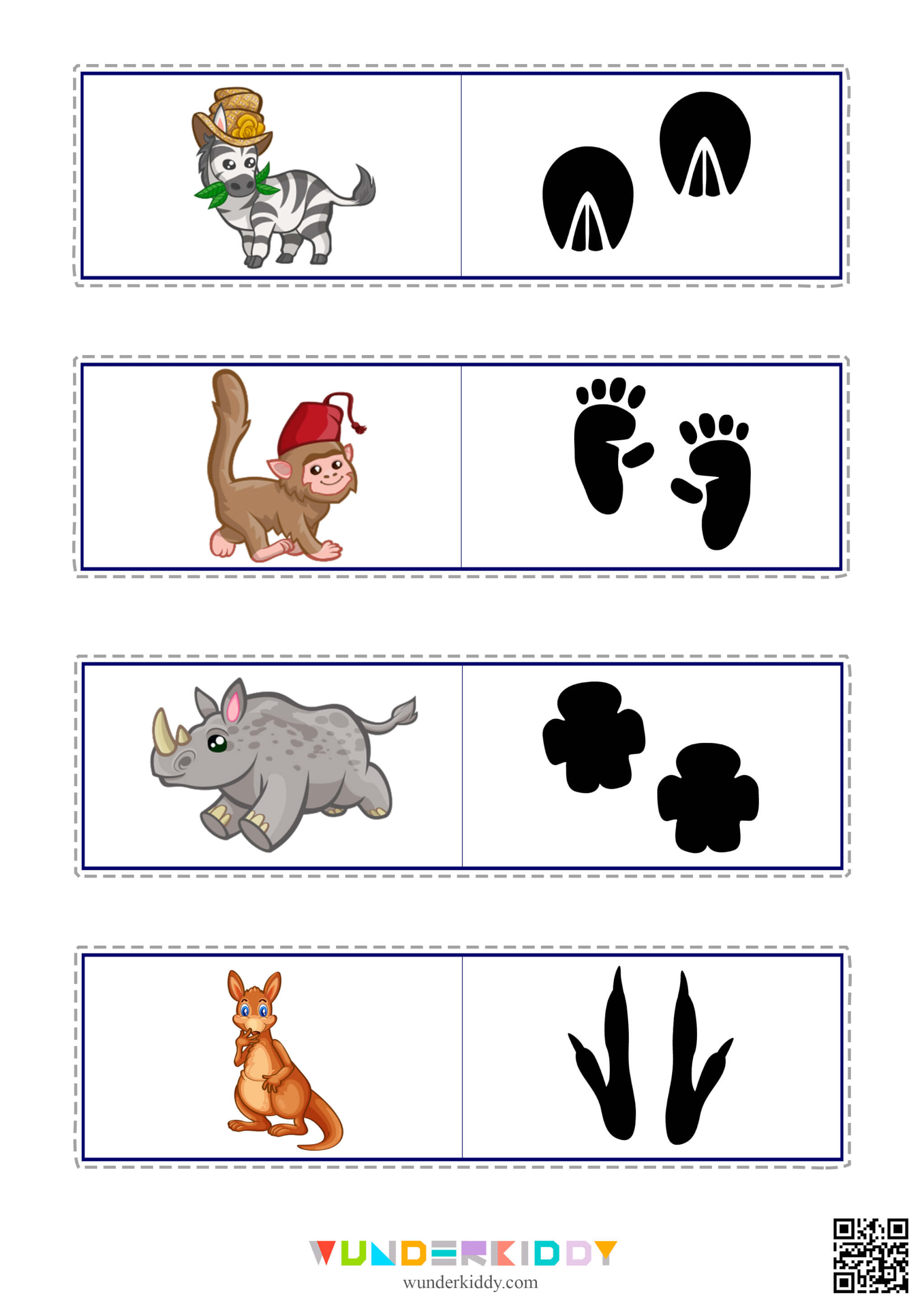 The educational game for children from 4 years old «Animal Footprints» will help revise and expand children's knowledge about animals. During the game children will develop logical thinking and memory.
Print out the material with the task and cut it into cards. They consist of two groups: animals and their footprints. In the activity children have to guess which of the animals the footprints belong to and match the corresponding pairs.
First, ask your child to name the animals on the cards and tell them about the unfamiliar ones. Explain that different animals have different types of limbs, such as paws or hooves. Demonstrate this with examples of the animals pictured. Now ask the child to match the pairs and guess who the footprints belong to.