PREMIUM ACCESS
to 3 400+ kindergarten worksheets
GET IT
X
Animal Guessing Game Who Is Hiding in the House?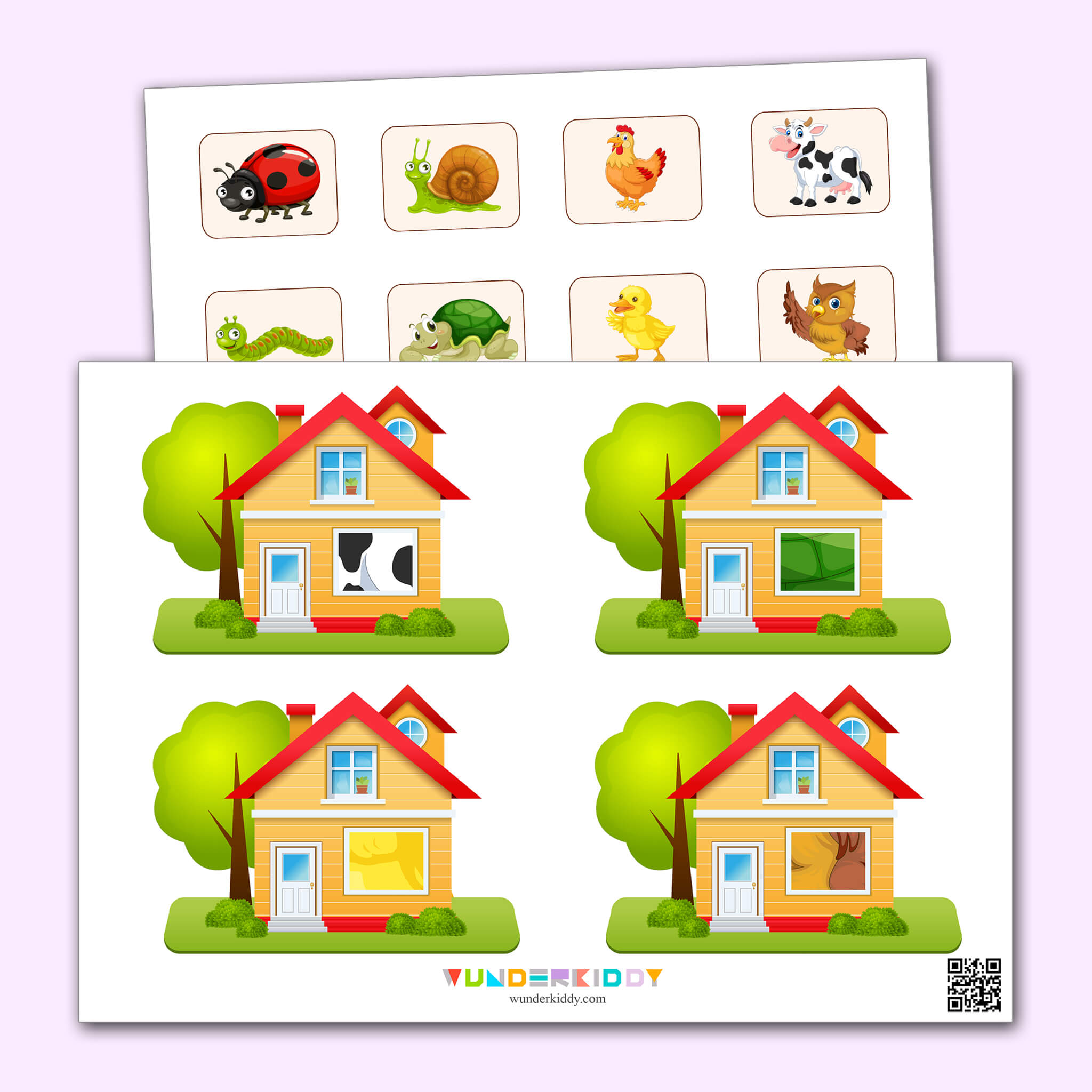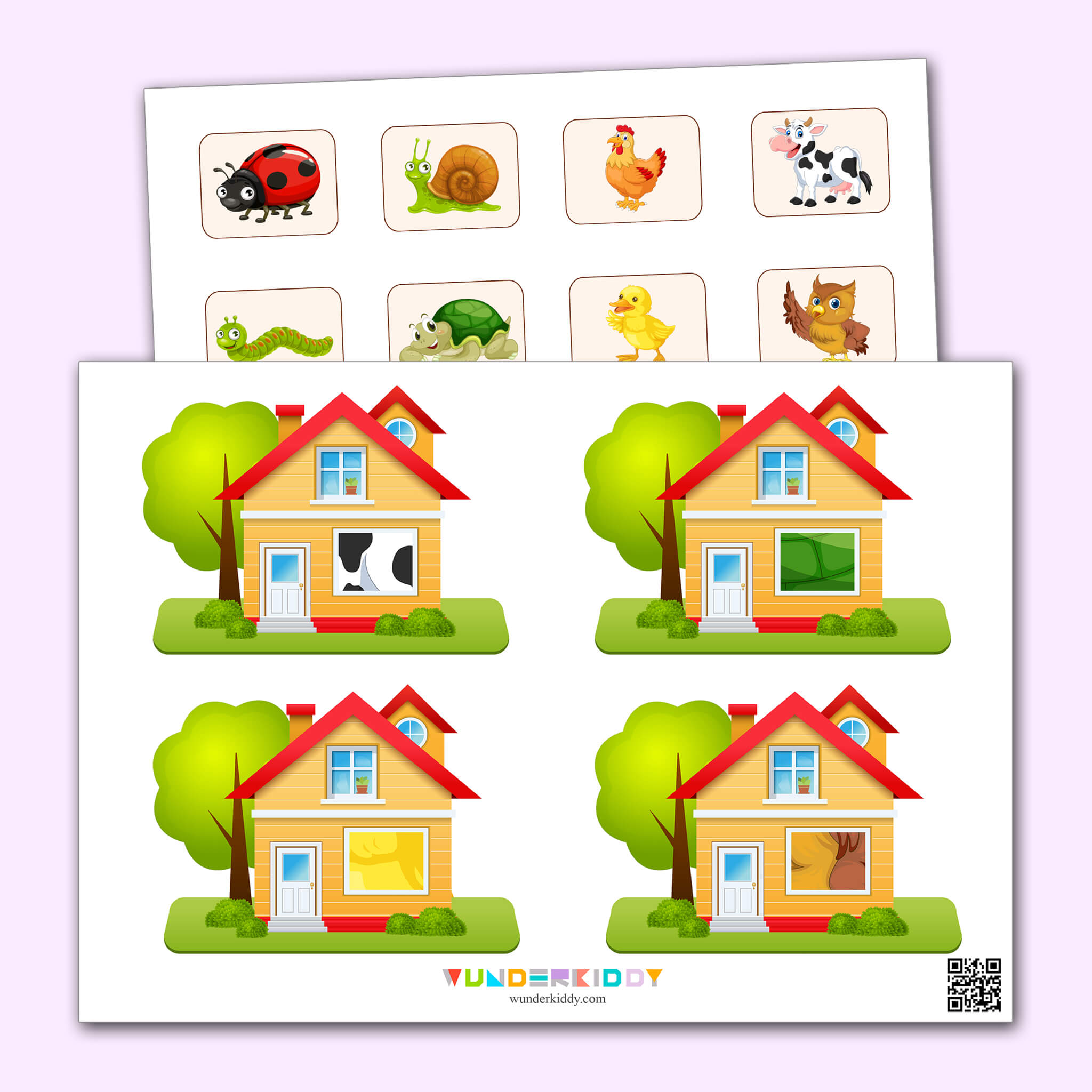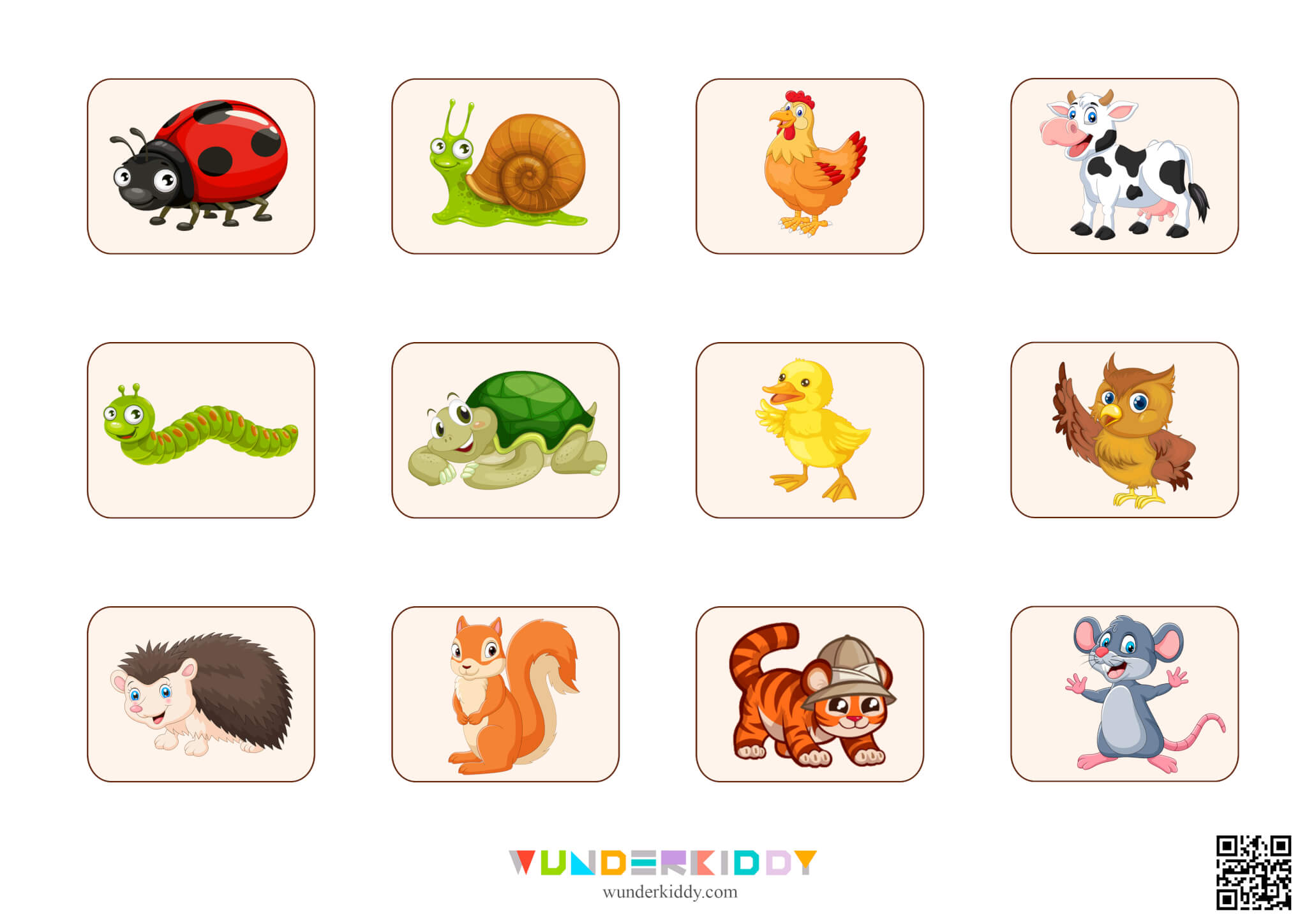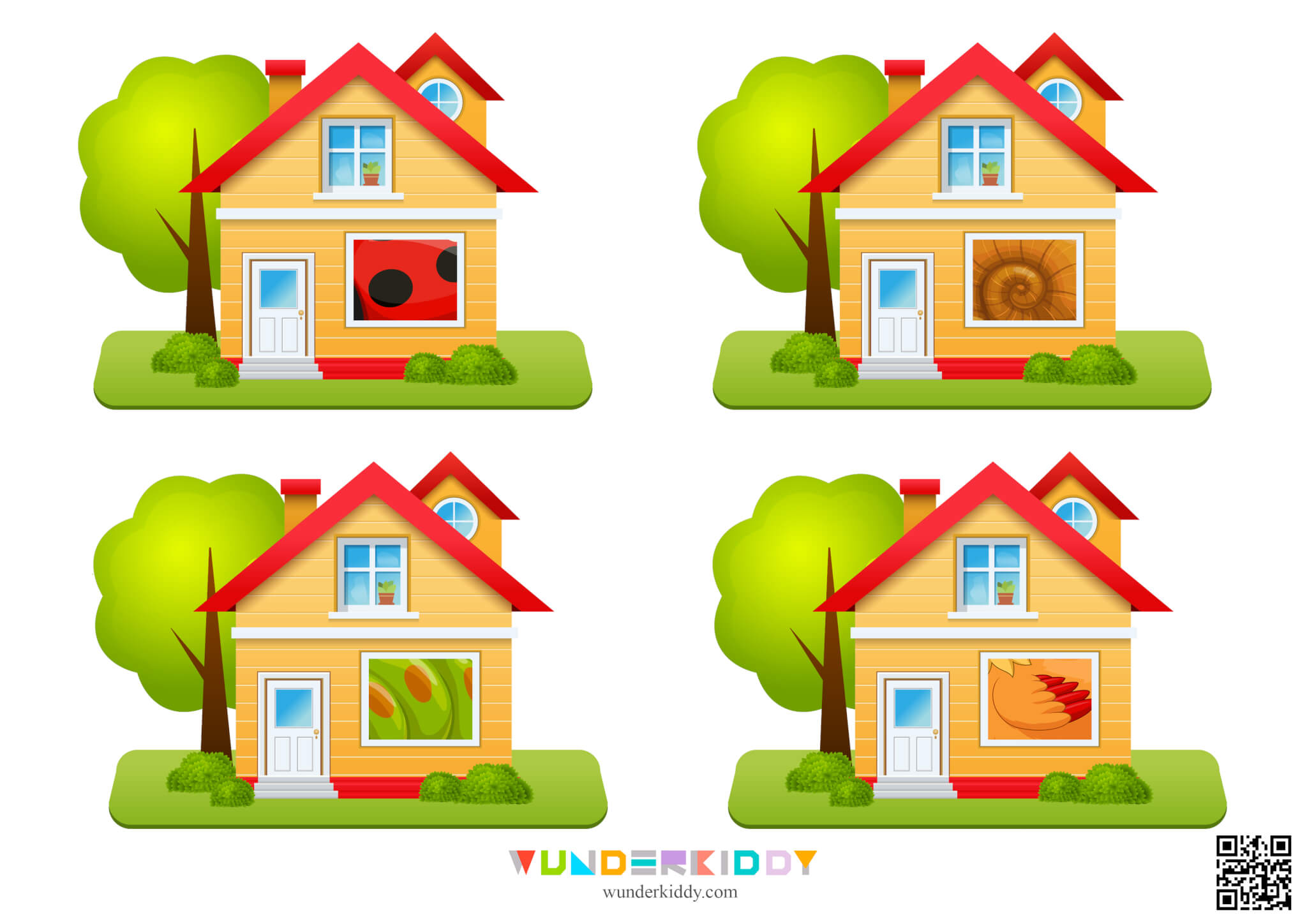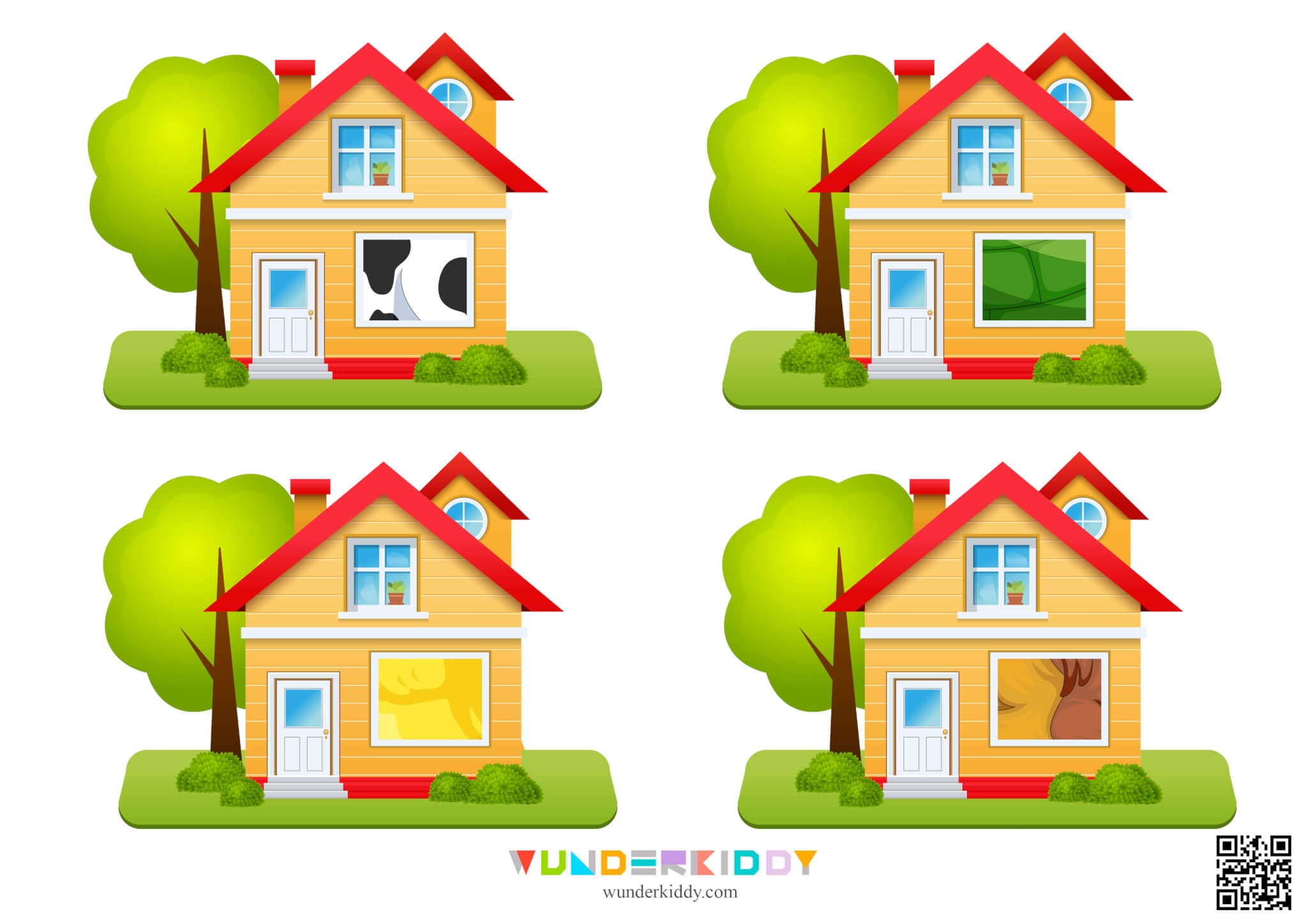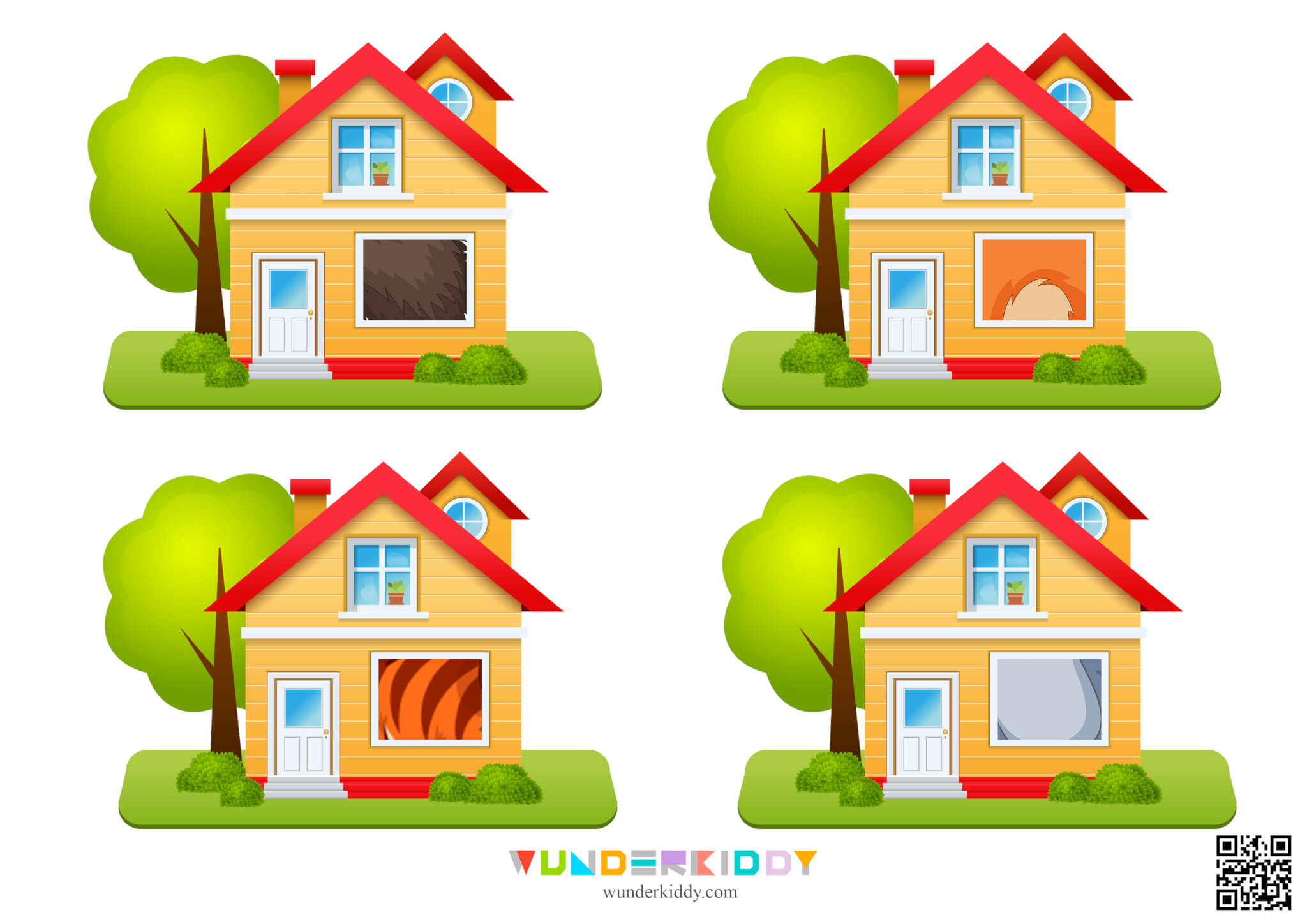 These matching animals worksheets for kindergarten «Who is hiding in the house?» are for the development of logic in children from 3 years old. The game will help to develop intelligence, attentiveness and analytical skills, as well as familiarize children with animals and insects.
Print out the task material and cut out the cards with the pictures of living creatures. There are houses on the pages, where a part of a certain animal or insect is visible in the window. The child has to guess who is hiding in the house, taking into account the elements of the creature's coloring.
First, look carefully at the animals on the cards, ask your child to name the animals he or she already knows, and together explore the unknown ones. Draw your child's attention to the characteristic features of each creature. This will make it easier to perform the task, in which you need to compare the whole image and its part. Now offer to guess who is hiding and where and put the card with the animal or insect near the corresponding house.