PREMIUM ACCESS
to 3 500+ kindergarten worksheets
GET IT
X
Animals and Homes Worksheet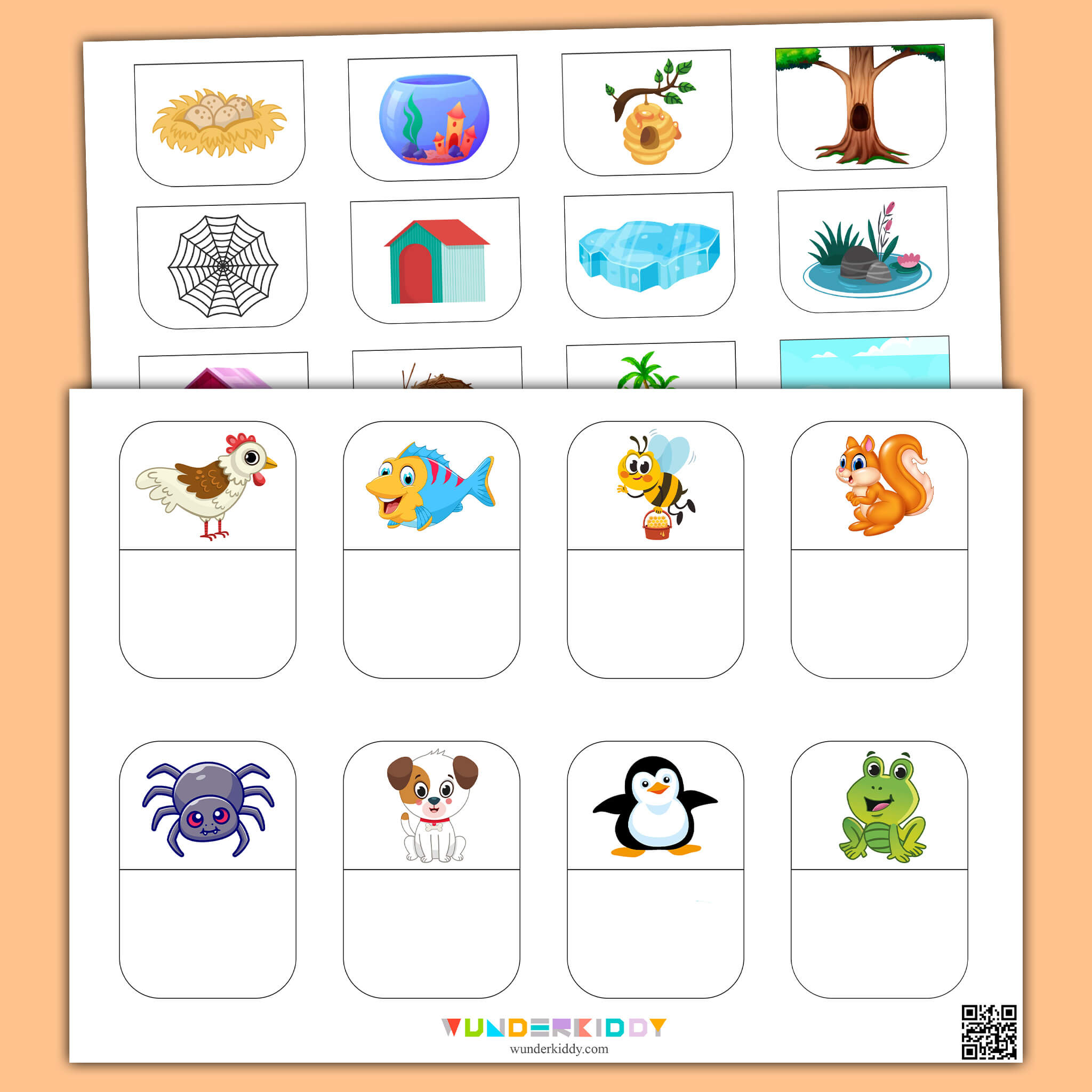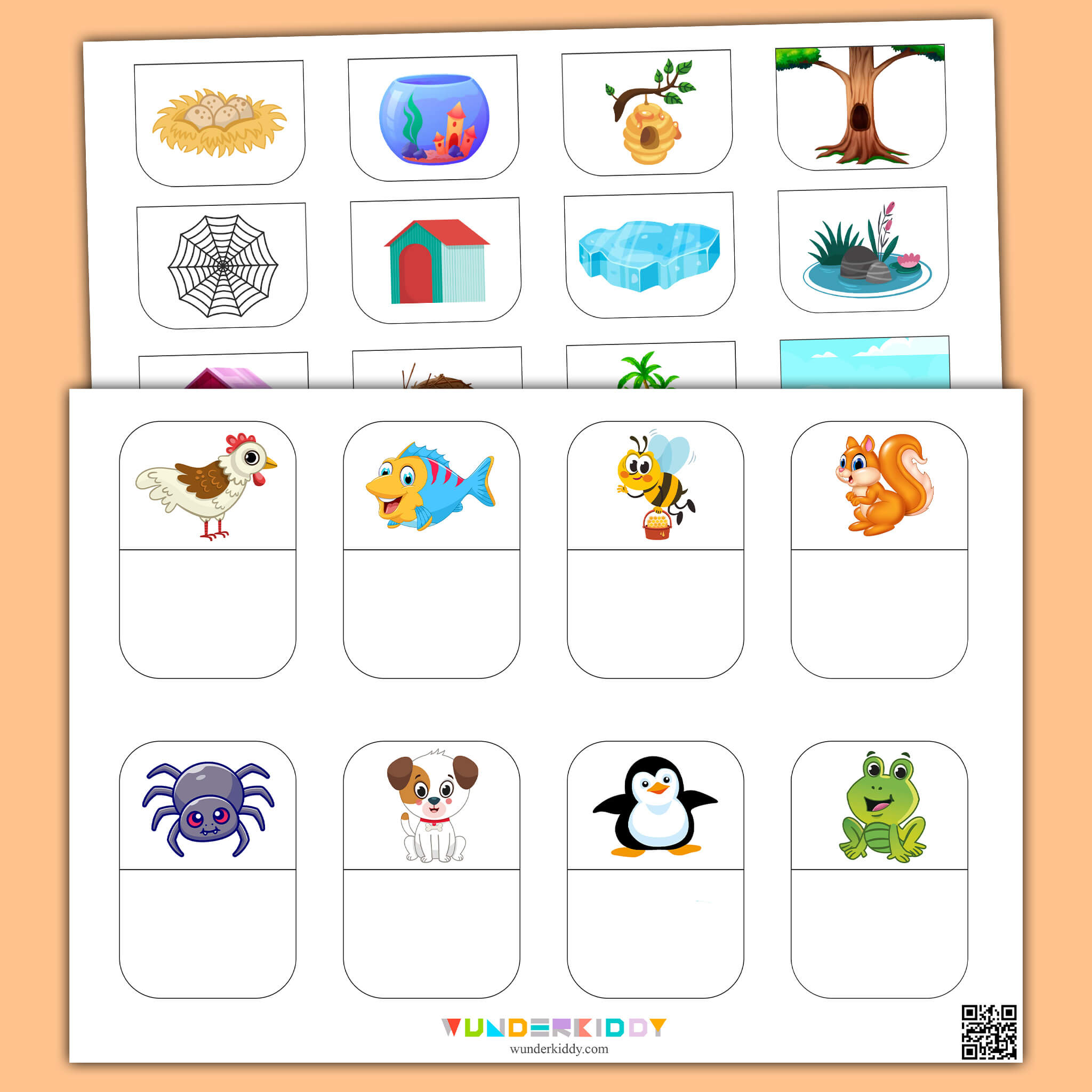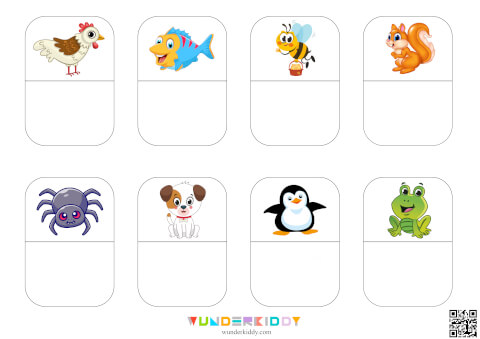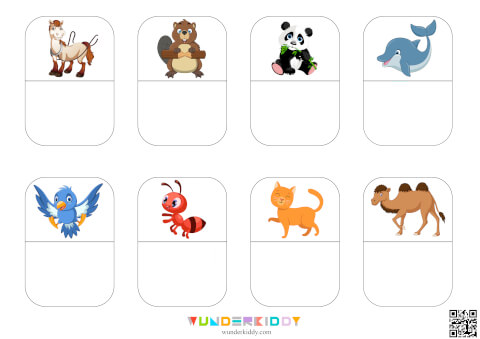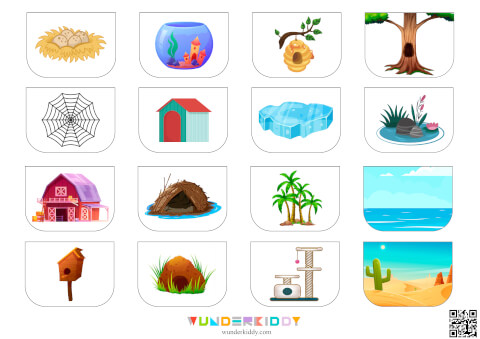 The educational habitat activity for children «Animals and Homes» is designed to develop their logical thinking, memory and consolidating knowledge about the habitats of different animals. The game task is to find the habitat of each animal.
First, print out the activity sheets and cut out the 16 cards on the last page. If possible, you can laminate all the elements and playfields and use Velcro to attach the elements.
Place the two playfields with animals next to each other and shuffle the cards. Then ask your child to pick one of the cards and think about who lives there. Then place the card in the box below the matching animal picture to indicate the answer.