PREMIUM ACCESS
to 3 000+ kindergarten worksheets
GET IT
X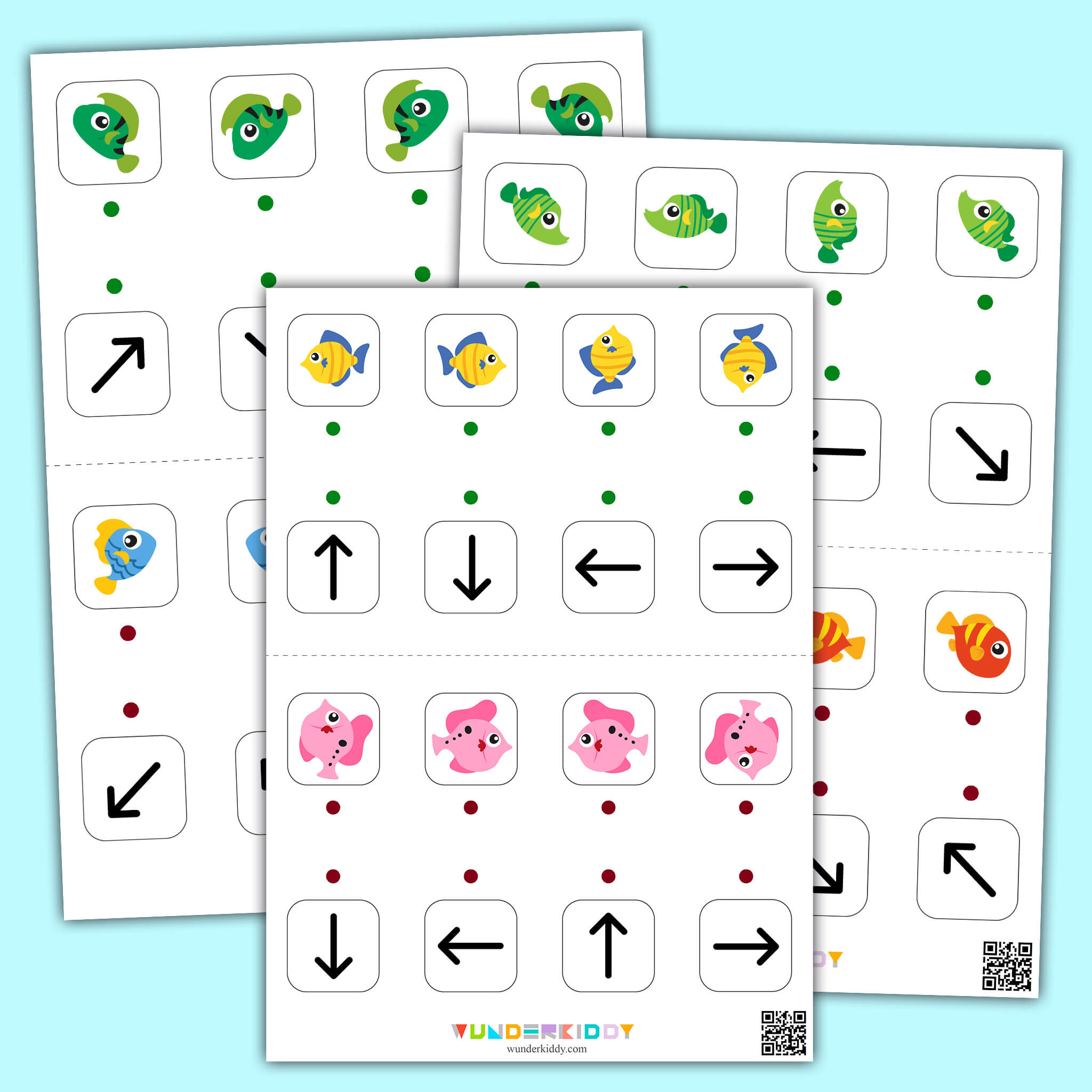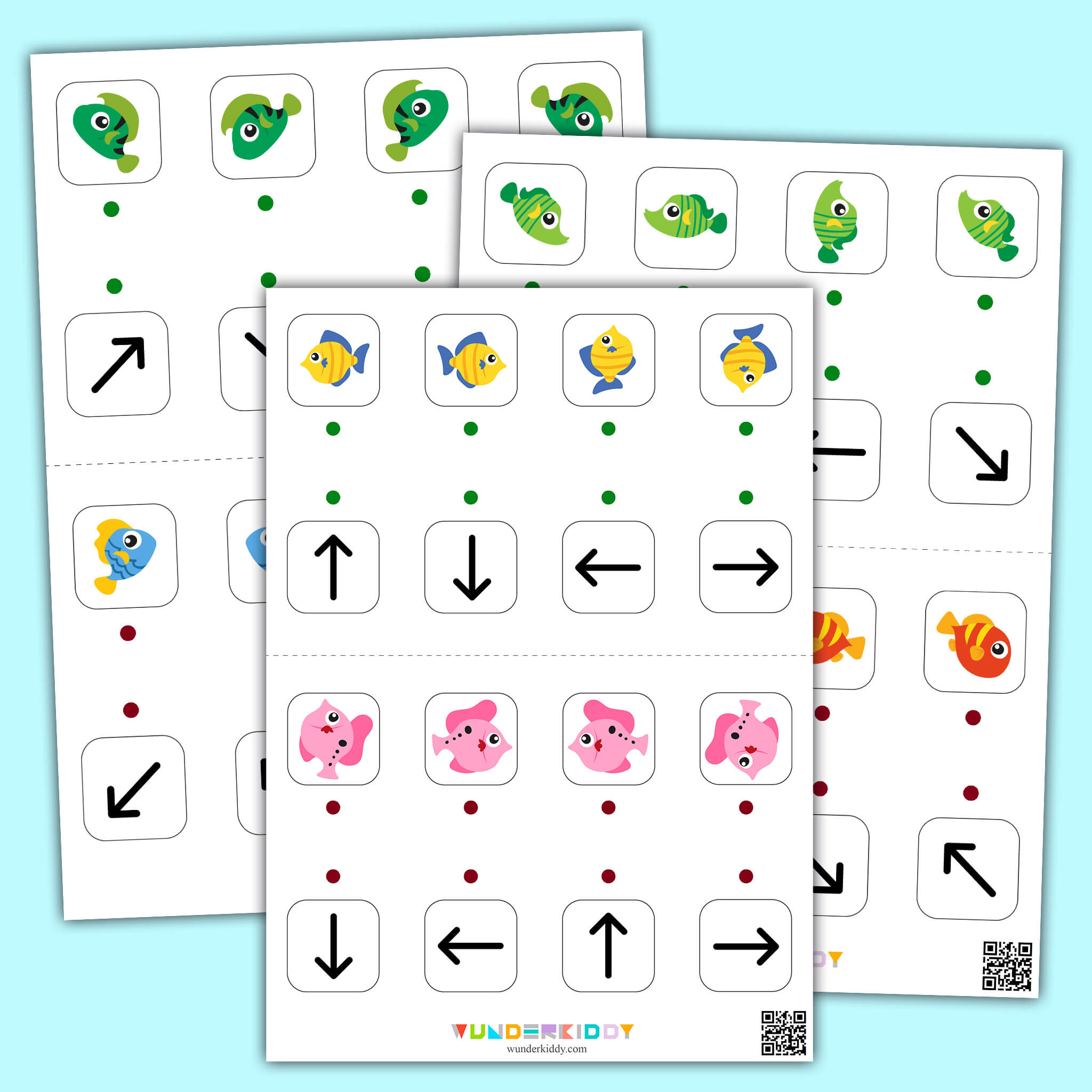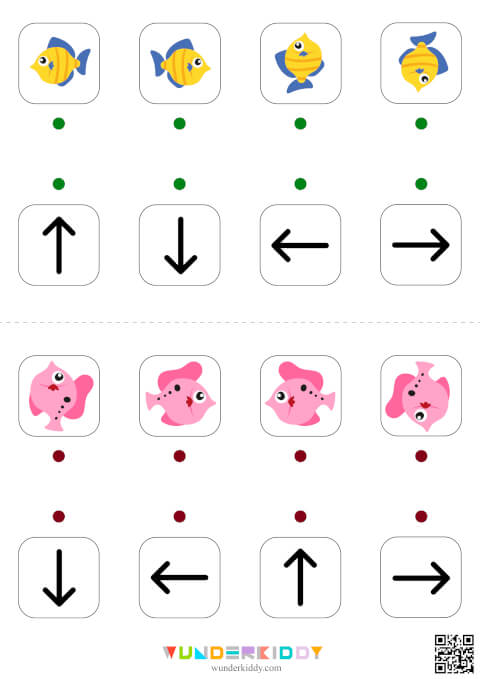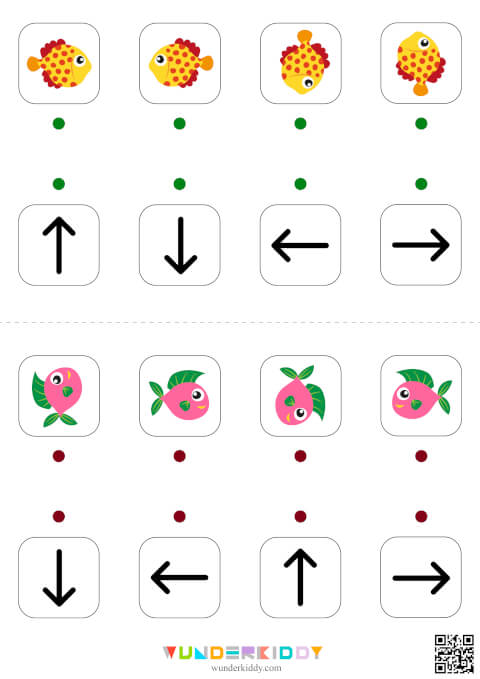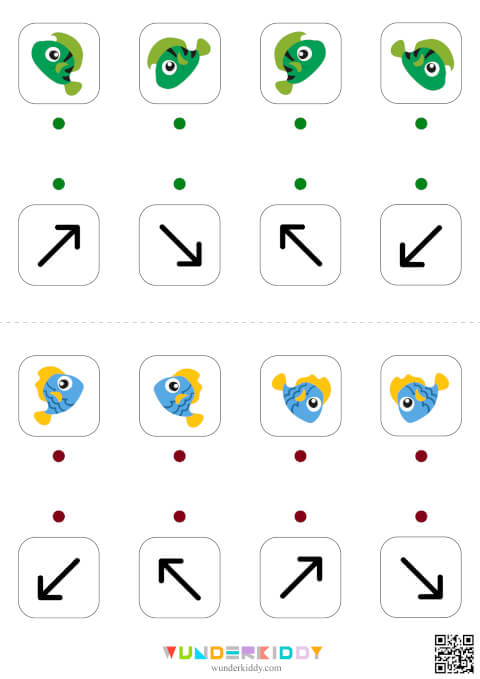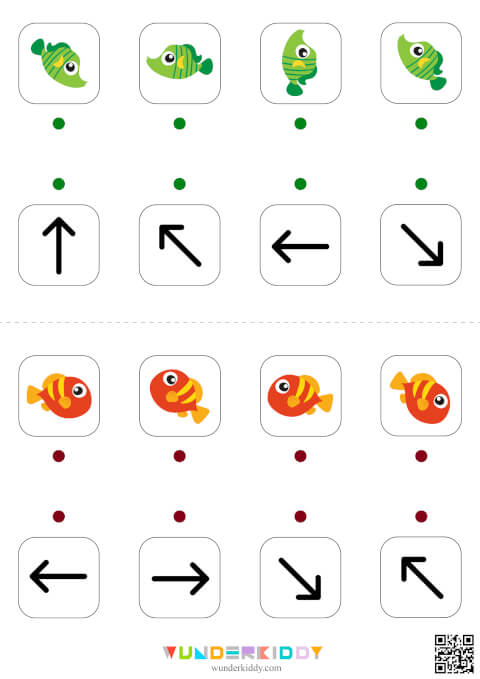 Educational game Ocean Fish is meant to develop spatial intelligence, pre-writing skills, attention, and concentration ability by preschoolers. The task is to recognize in what direction swim fishes on the game cards.
To start the game, you need to print activity sheets and take a pencil. Your child is to recognize in what direction swims a fish and connect it with the corresponding arrow. By your preference, you can cut the game sheets into two pieced.
While playing ask your child, always say directions «left», «right» aloud. It helps better recognize and memorize them.