PREMIUM ACCESS
to 3 000+ kindergarten worksheets
GET IT
X
Fish Bowl Color Match Activity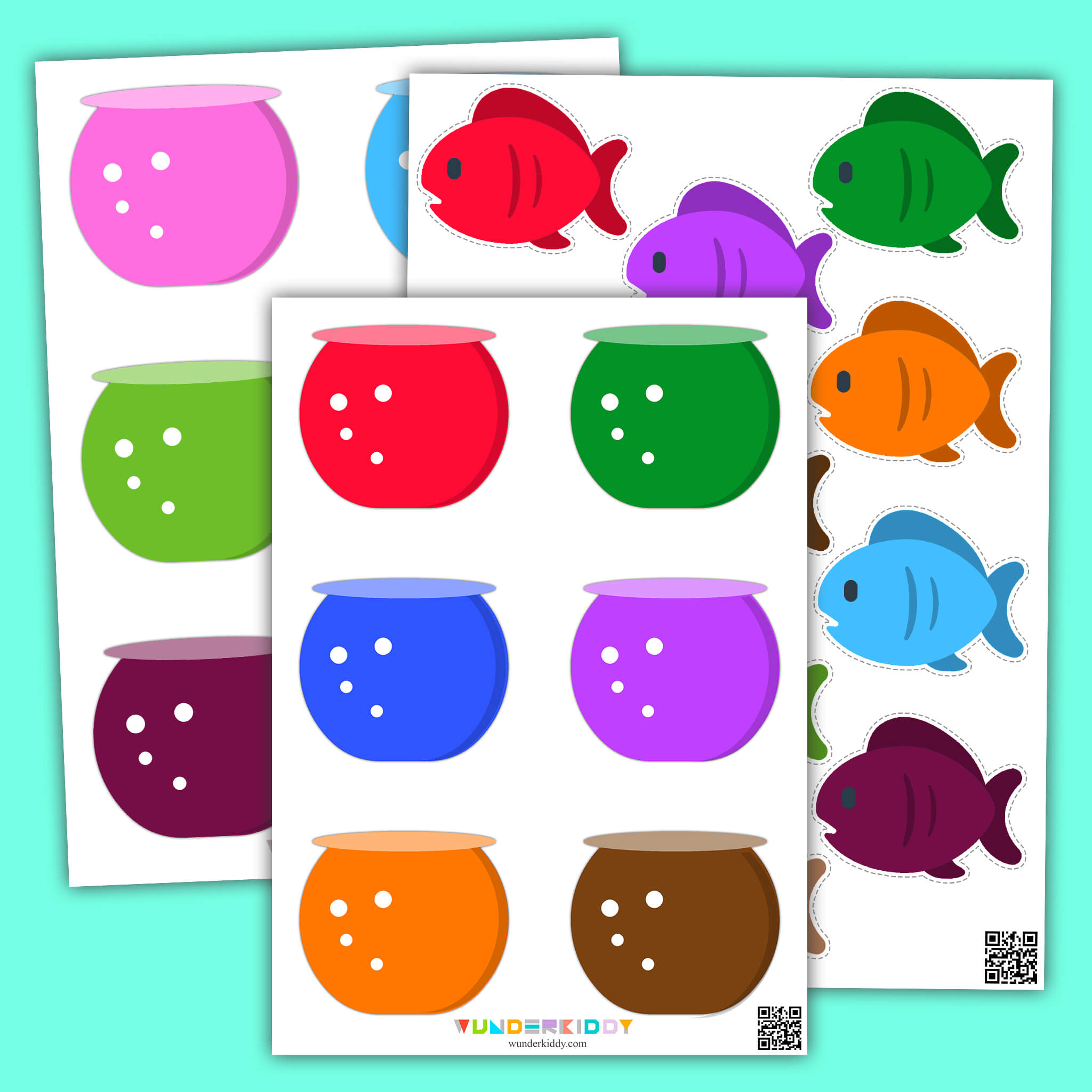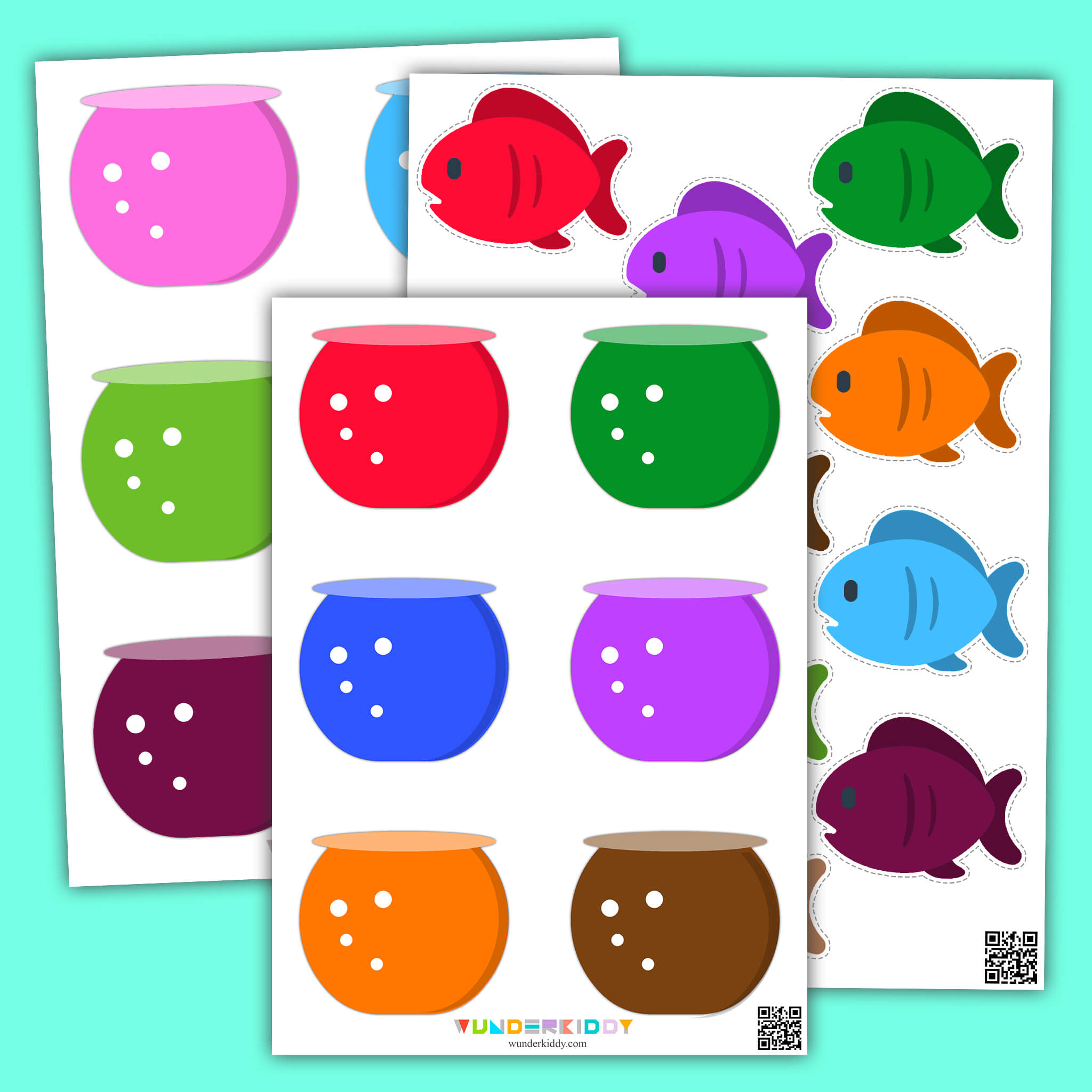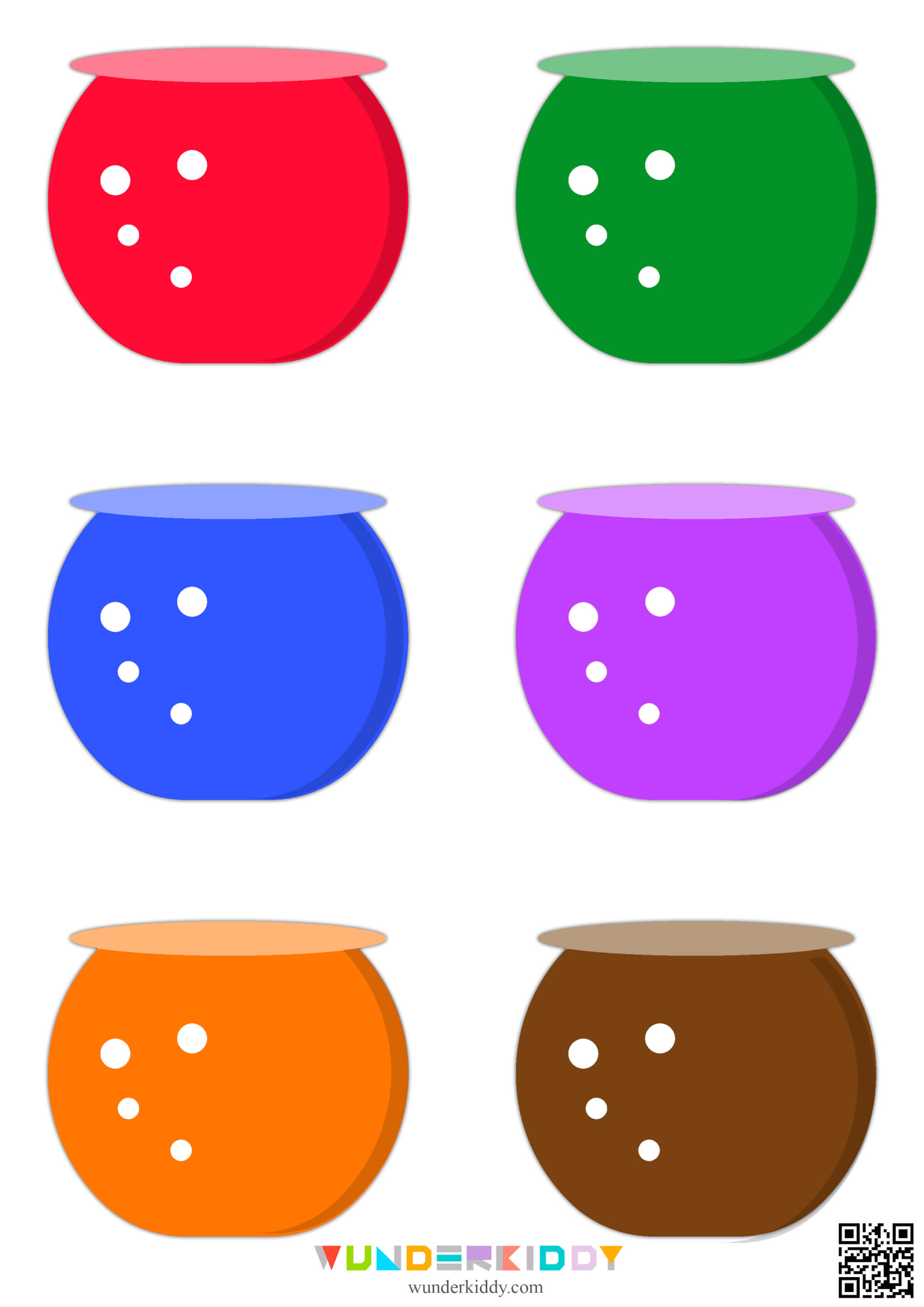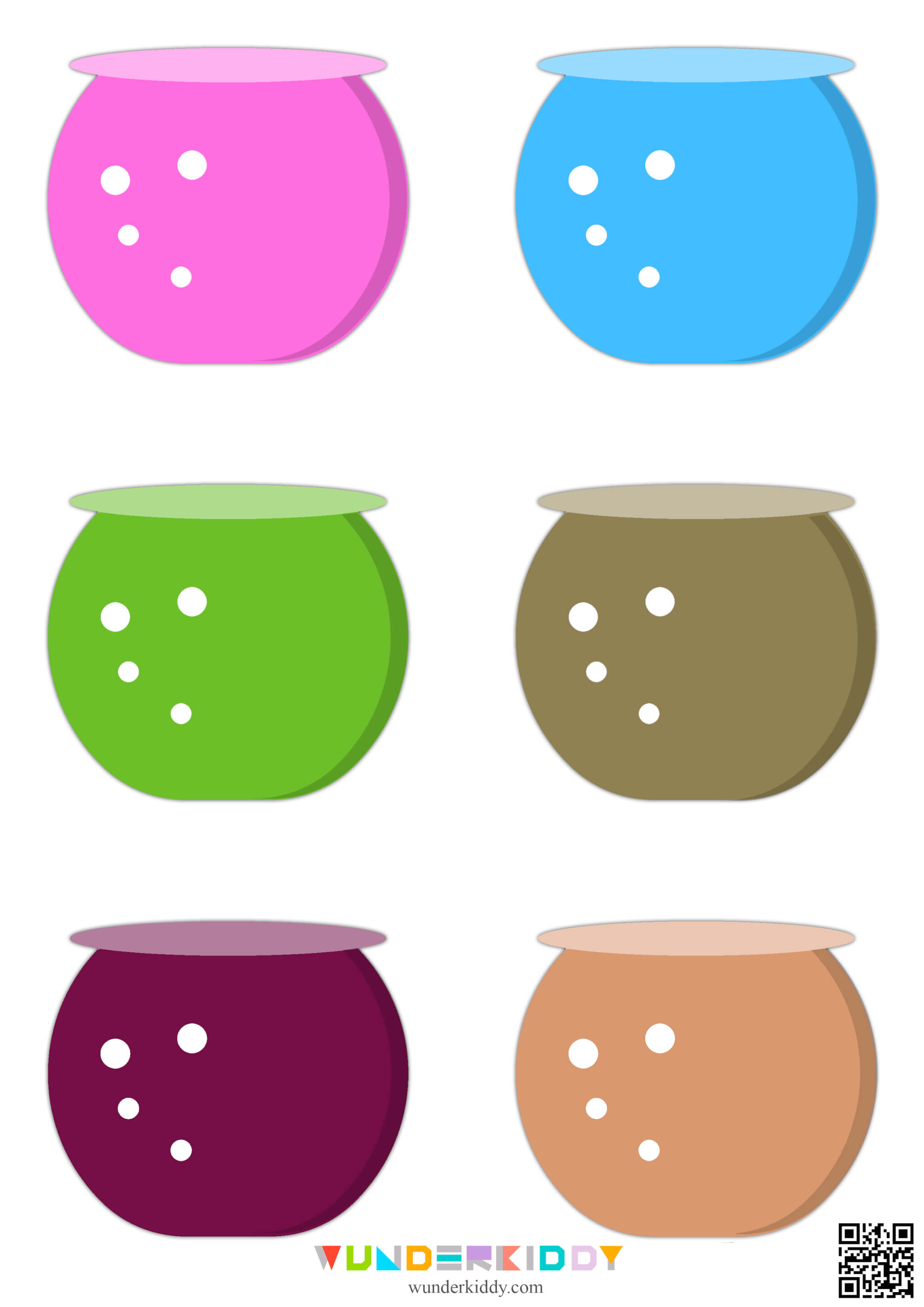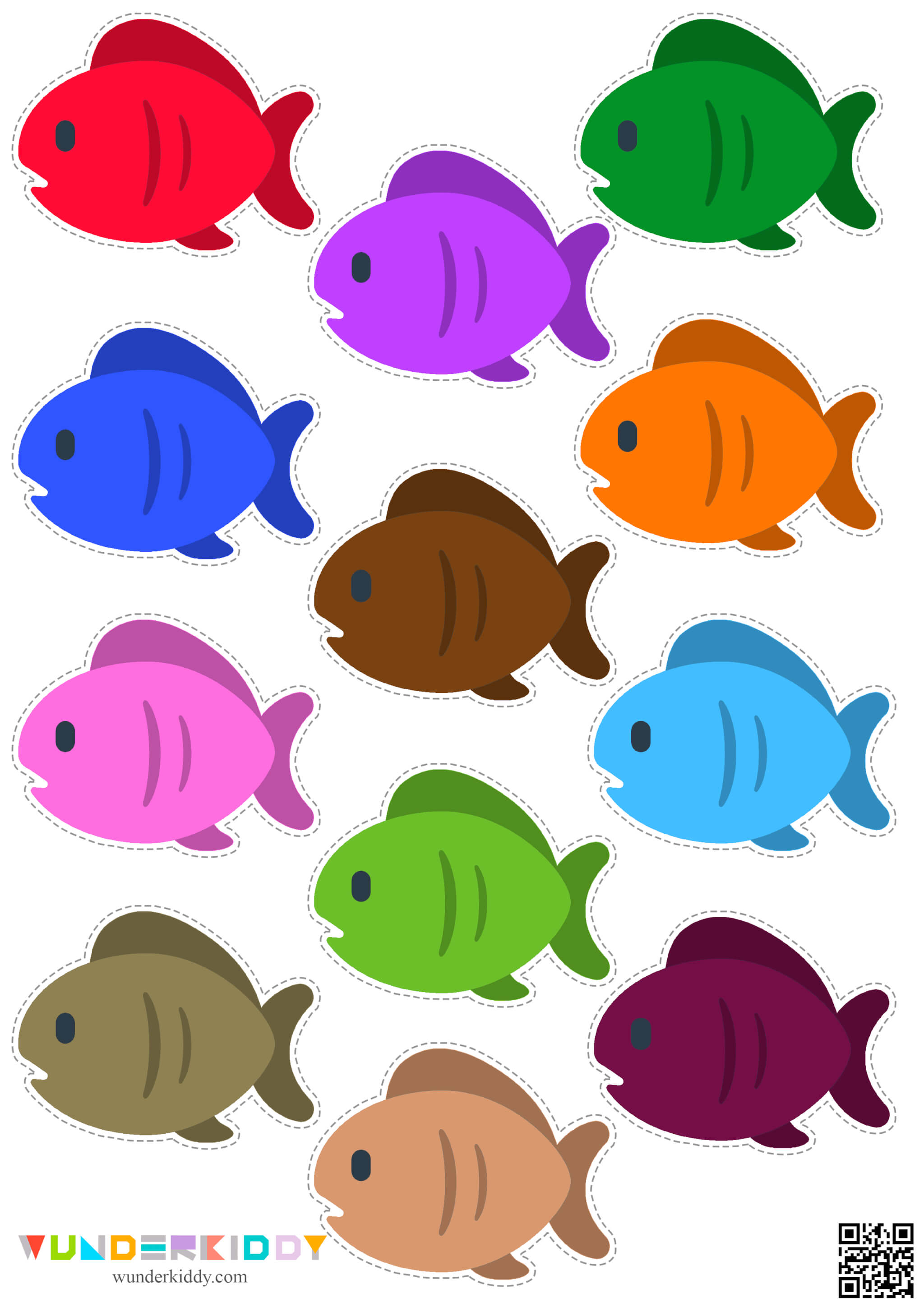 Color matching activity for children Fish Bowl is a fun game for preschoolers that help to learn colors, improve logical thinking and develop scissors cut out skills. The task of the printable game is to choose a matching fish bowl for each fish.
Print learning activity sheets and ask a child to cut out game items. Of course, you should take it over by yourself, if a child cannot do it by him/herself. Then put fish bowls in one line and mix fishes. A child is to take fishes one by one and find a fish bowl for each of them, matching by color. To make the task more complicated, you can tell the color of a fish and of its bowl, a child should find objects in these colors and put them together.
To fix fishes on the fish bowls, you can use magnets or velcro.