PREMIUM ACCESS
to 3 400+ kindergarten worksheets
GET IT
X
Five Senses of Human Body Worksheet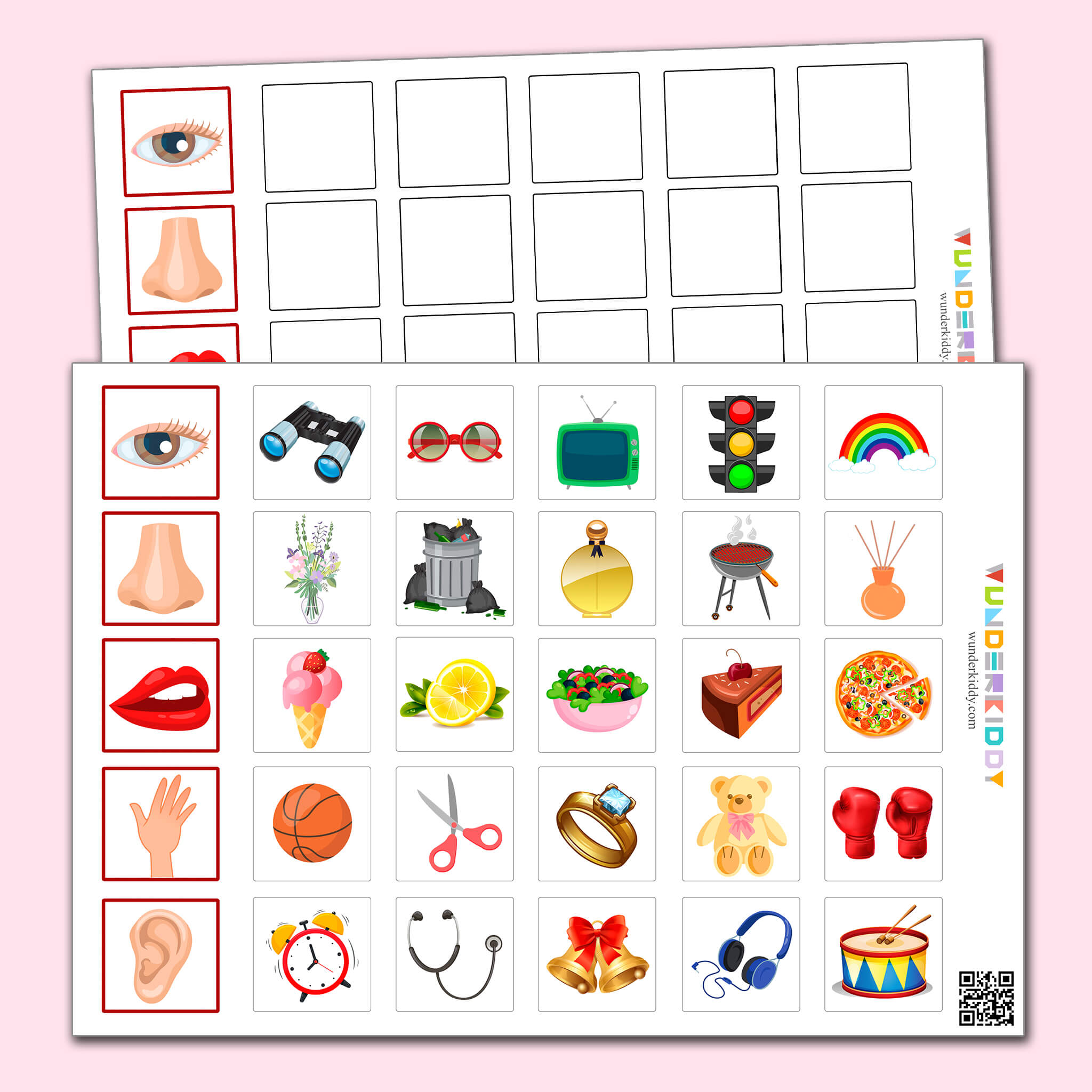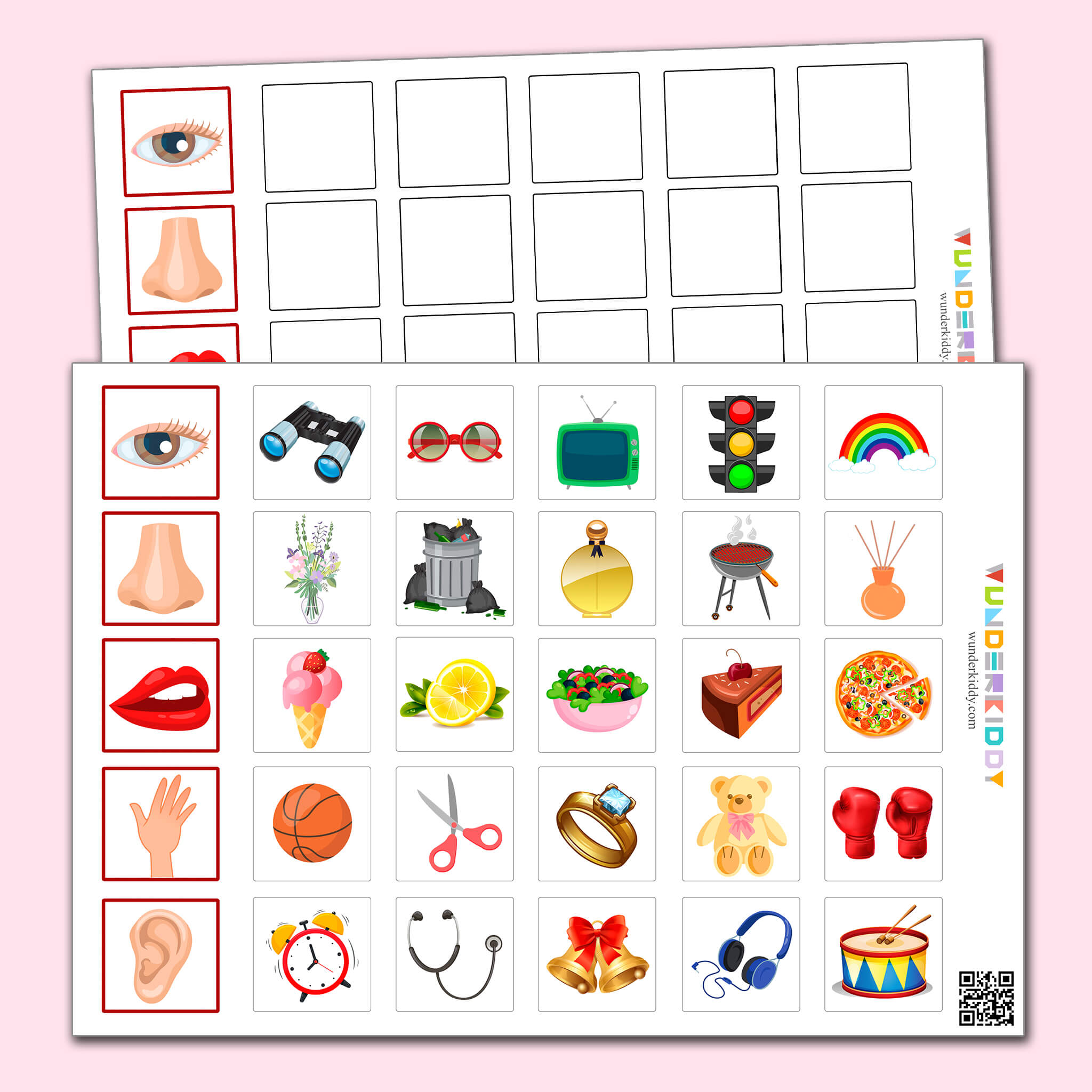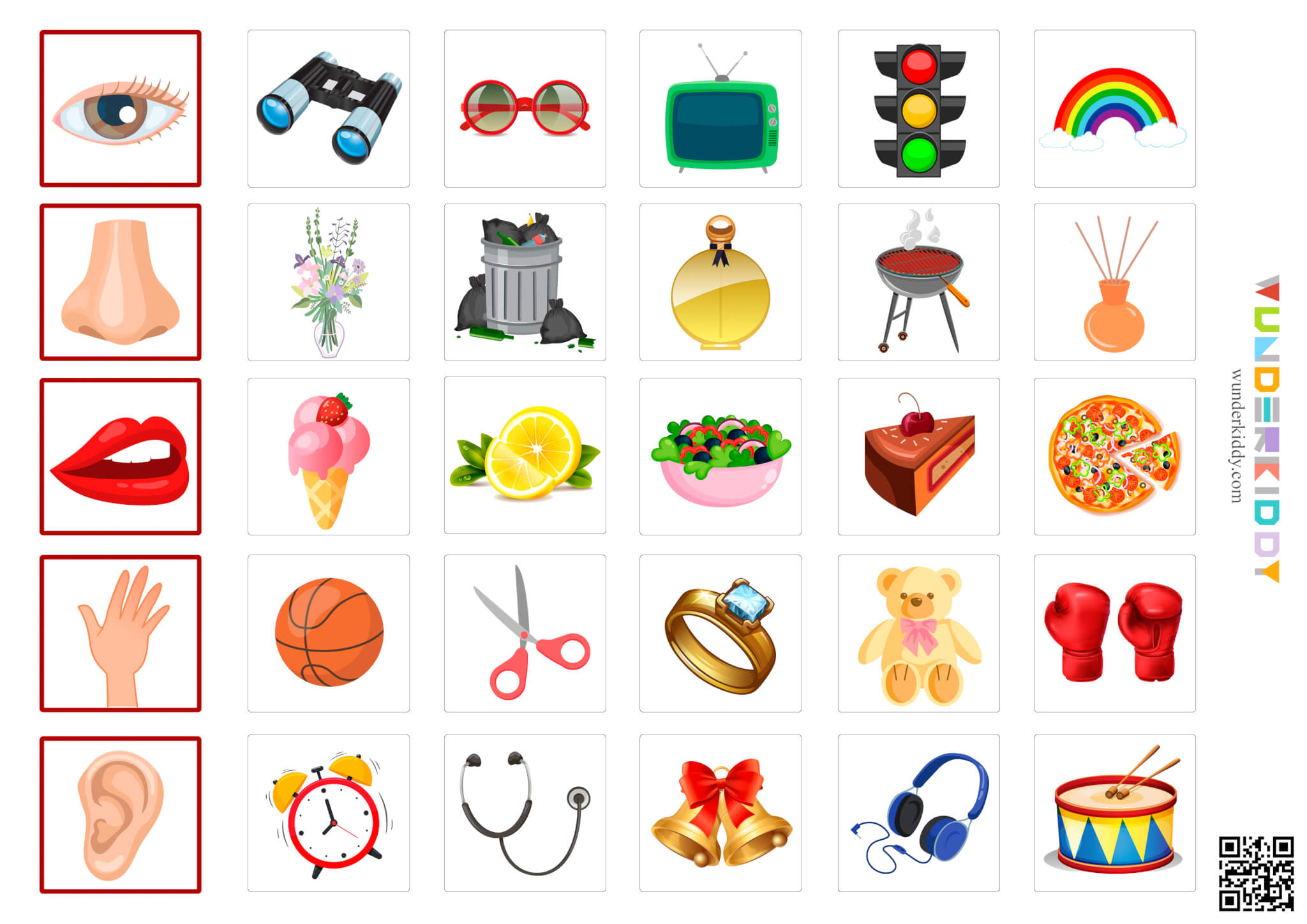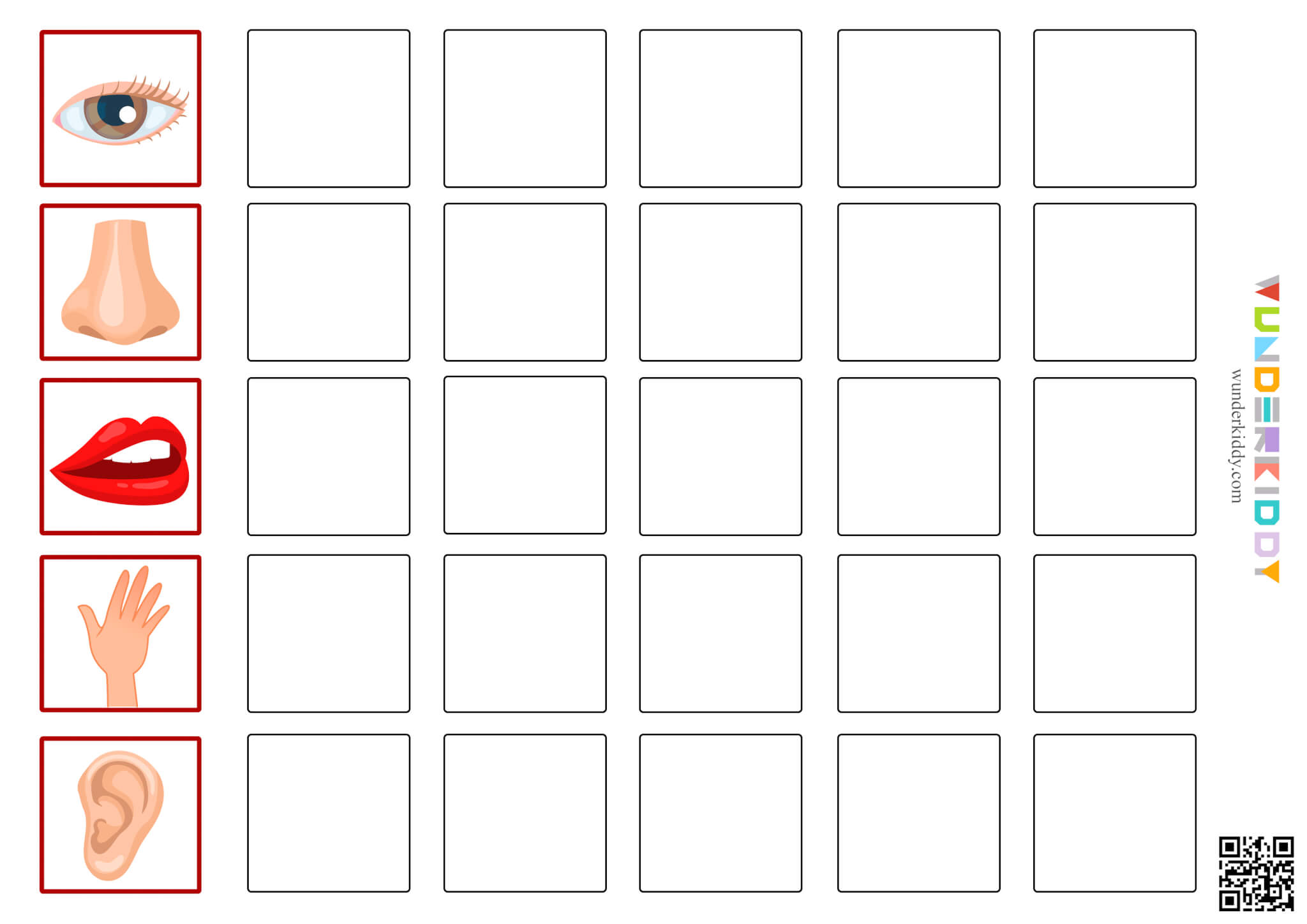 The developmental game «Five Senses» for kindergarten will familiarize children with human senses and their functions. The child will not only discover new concepts, but will also practice classifying objects and improve associative thinking.
Print out the material and cut out the game pieces. The game board shows five sensory organs and empty cells opposite them. The objective is to place the cards with objects that can be identified by a certain way of perception in front of each organ.
First, explain to your child that we get information using our five senses:
eyes (eyesight),
ears (hearing),
tongue (taste),
nose (smell),
skin (touch).
Give examples from everyday life for better understanding. Now invite your child to scrutinize and classify objects according to how they are perceived. Point out to the child that many things can be detected with different senses. It will be important to hear the child's reasoning as to why he or she placed the card in the selected box.
Previous comments are hidden