PREMIUM ACCESS
to 3 100+ kindergarten worksheets
GET IT
X
Colors Sorting Activity Clothes Closets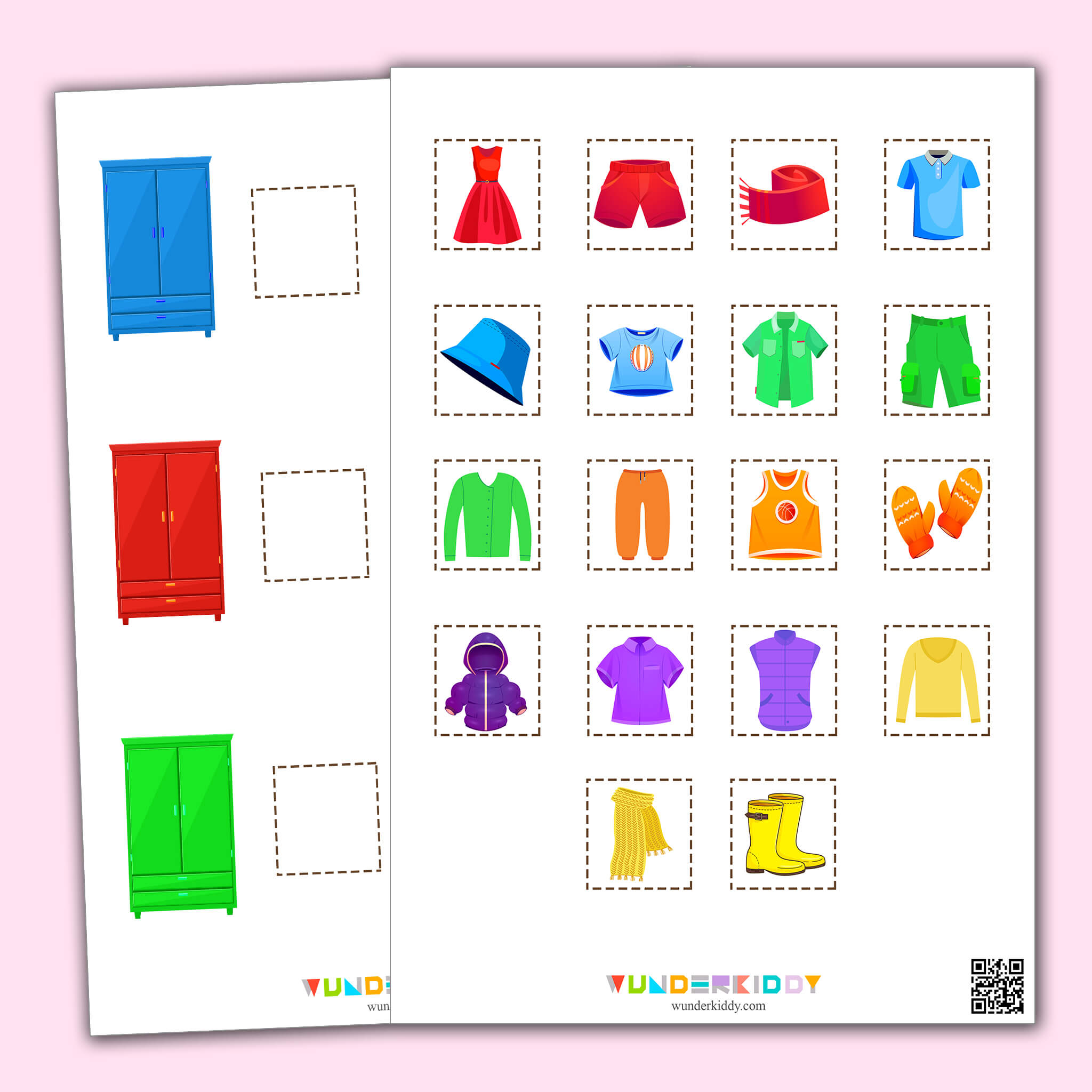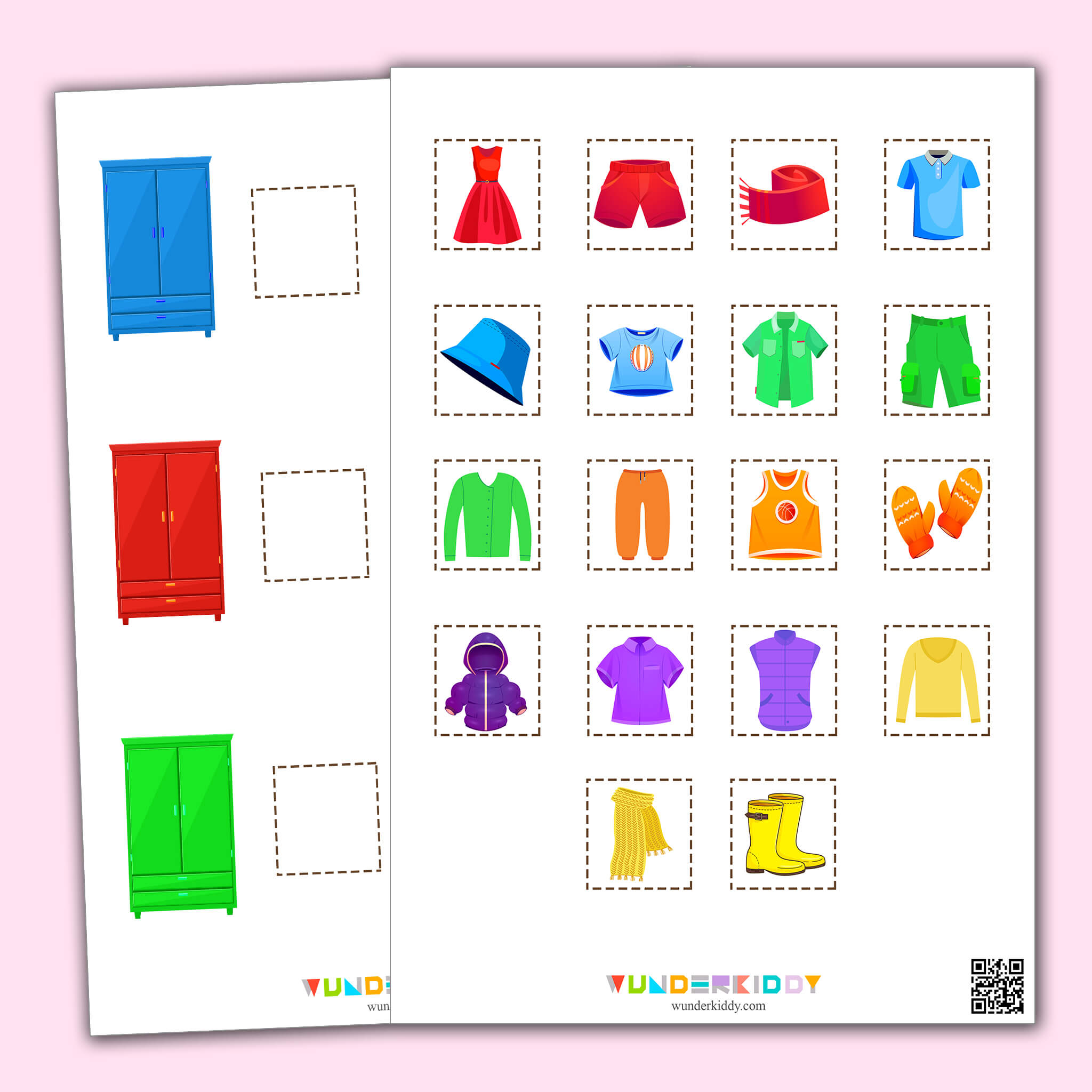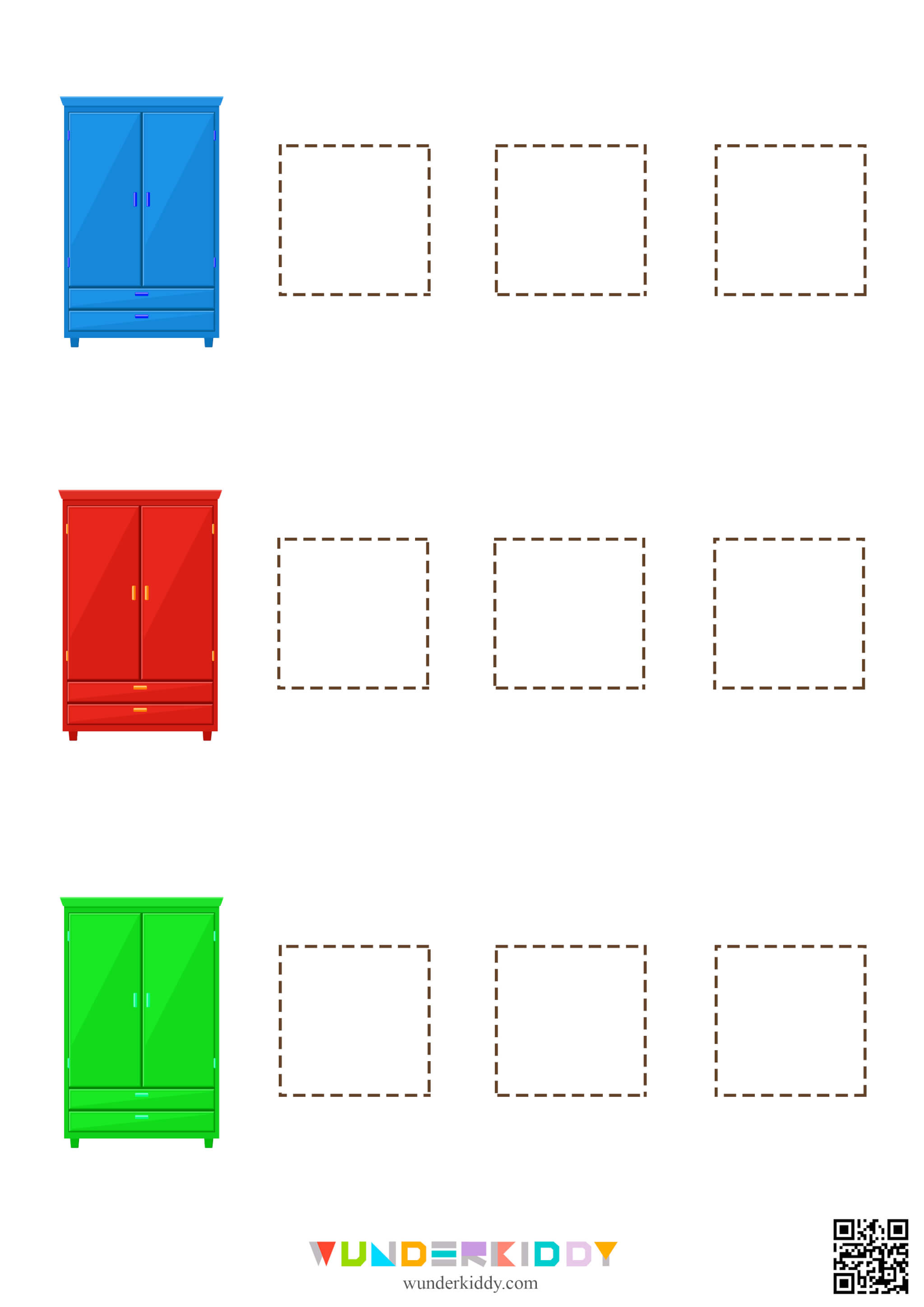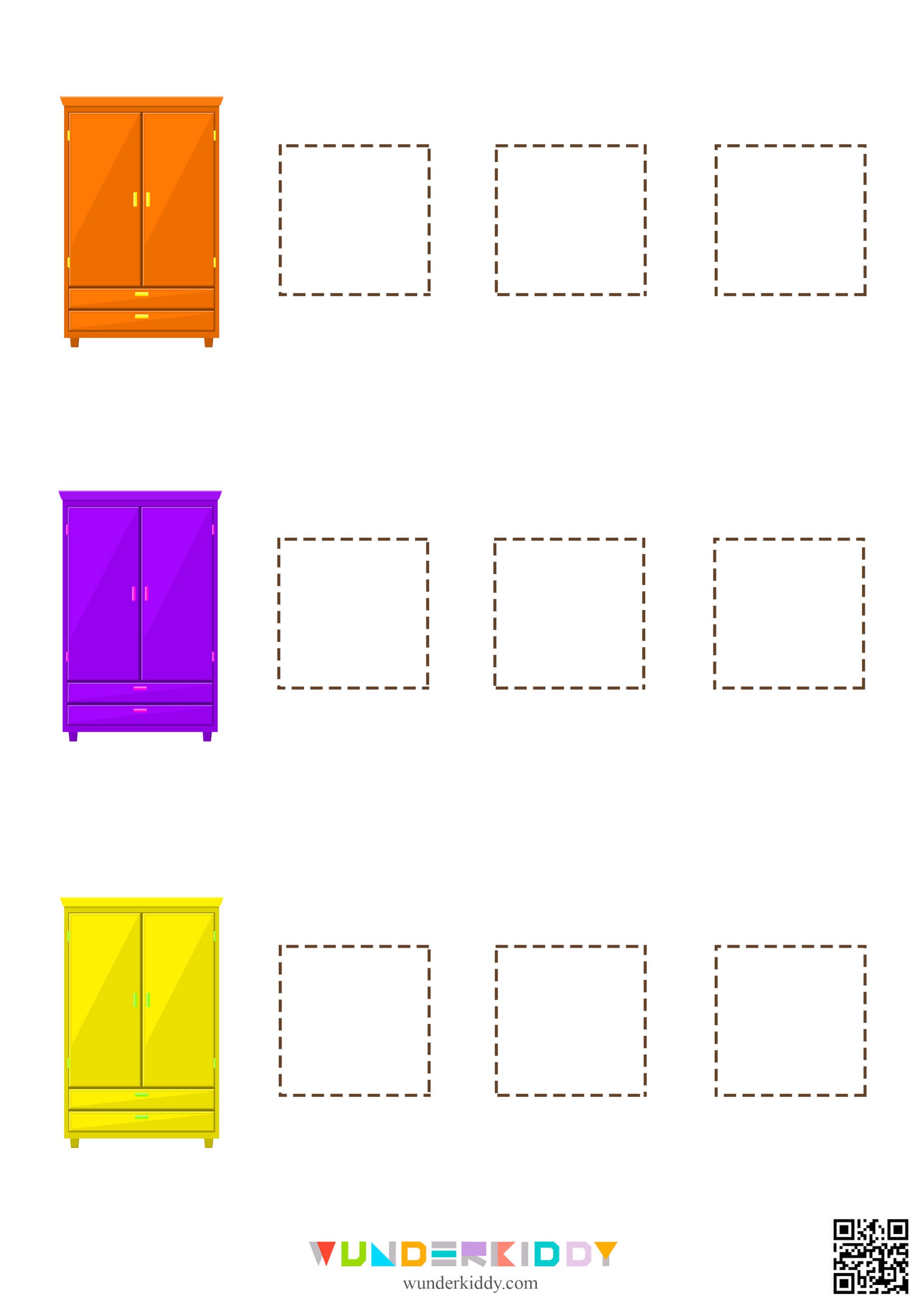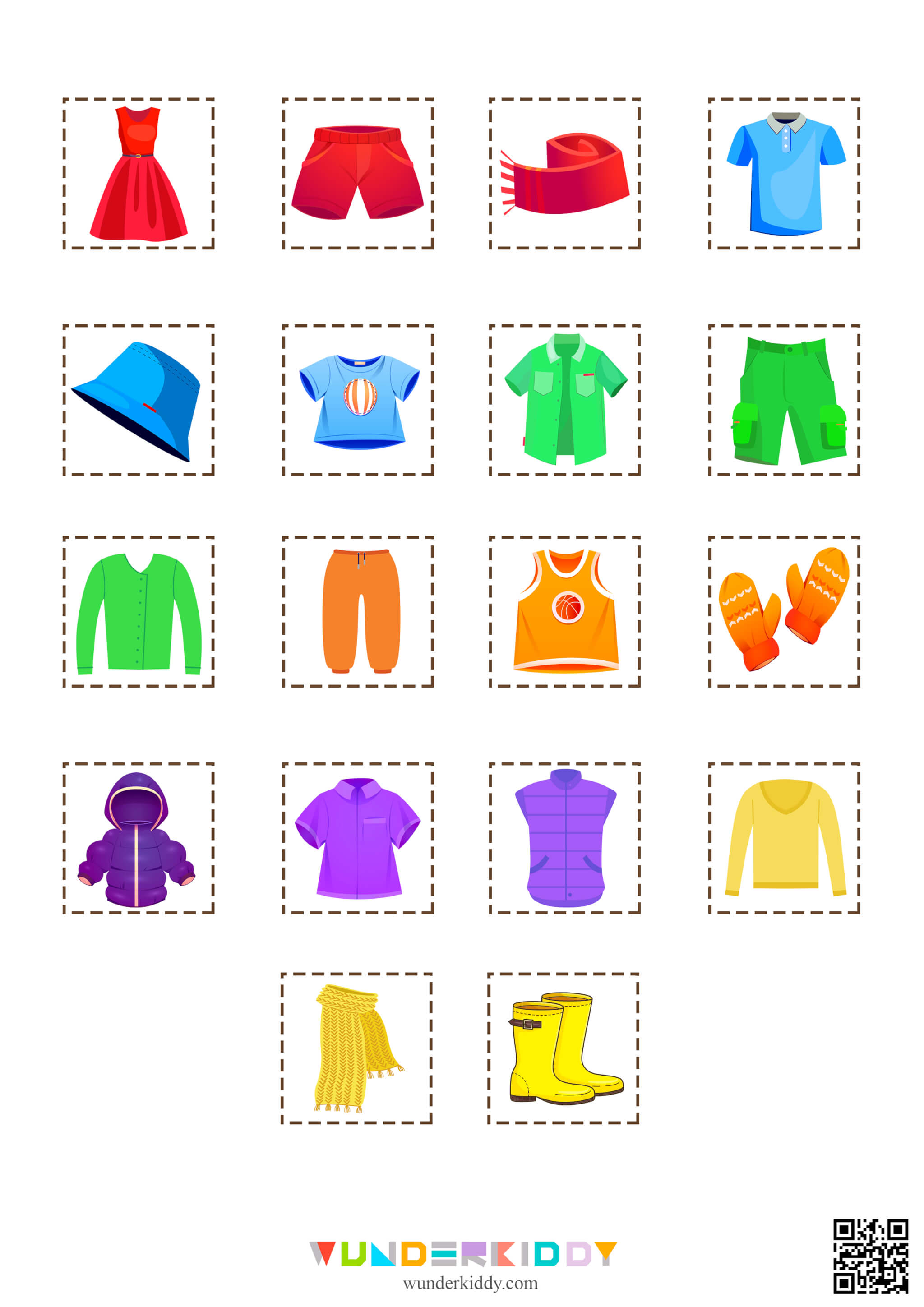 Print out the didactic coloring sorting activities «Clothes Closets» for learning colors with children from 2 years old. With the help of the learning material you can enrich your little ones' vocabulary on the topic «Clothes», as well as develop motor coordination.
There are 6 clothes closets of different colors on the pages of the task. Each cabinet can hold only three items of clothing of the same color. The child has to sort the cards according to the common color.
Cut out the cards and ask your child to name all the items of clothing and their colors. Then shuffle the cards and ask your child to sort them by color by placing them in the corresponding empty boxes in front of each closet.