PREMIUM ACCESS
to 3 400+ kindergarten worksheets
GET IT
X
Math Dice Game for Kids Basket of Vegetables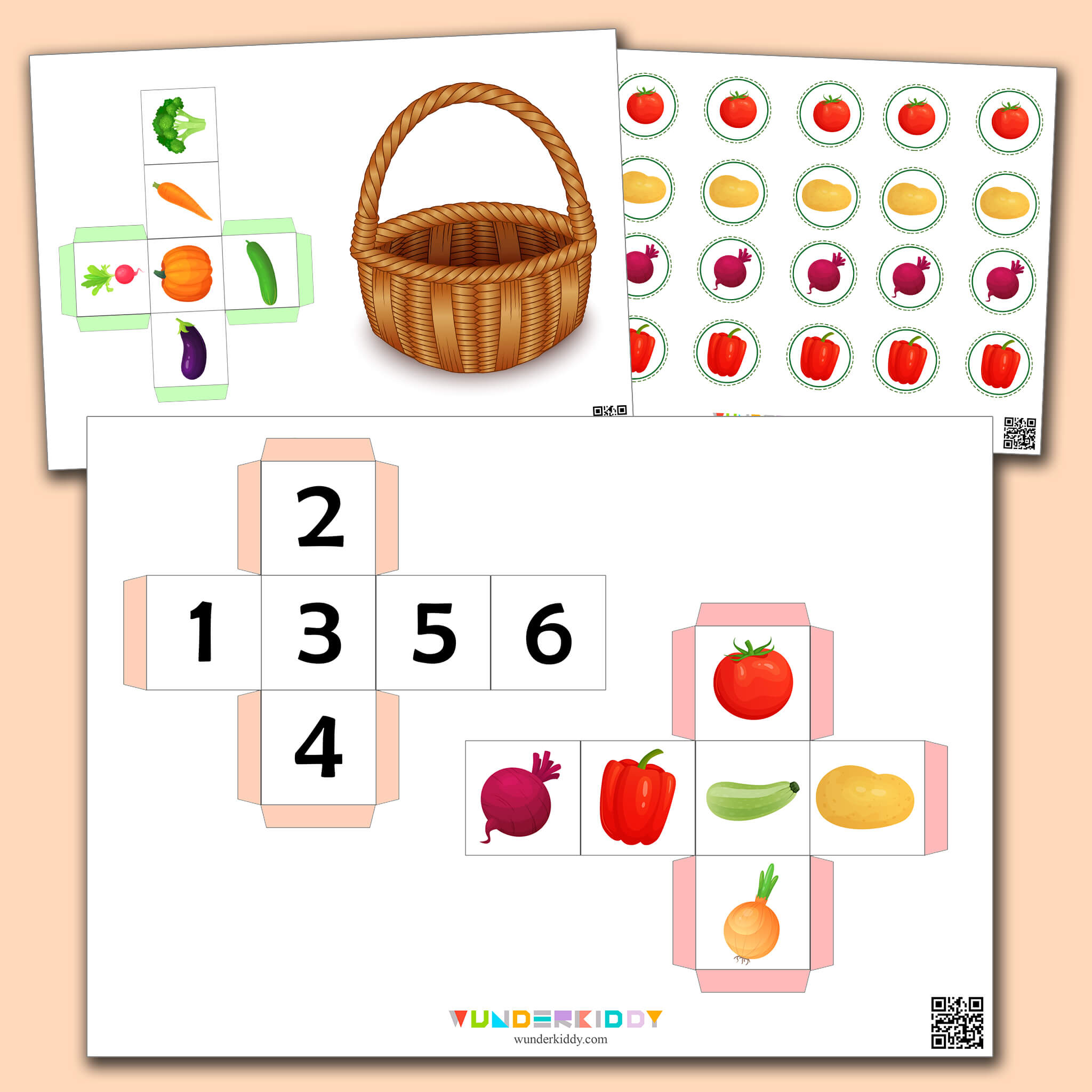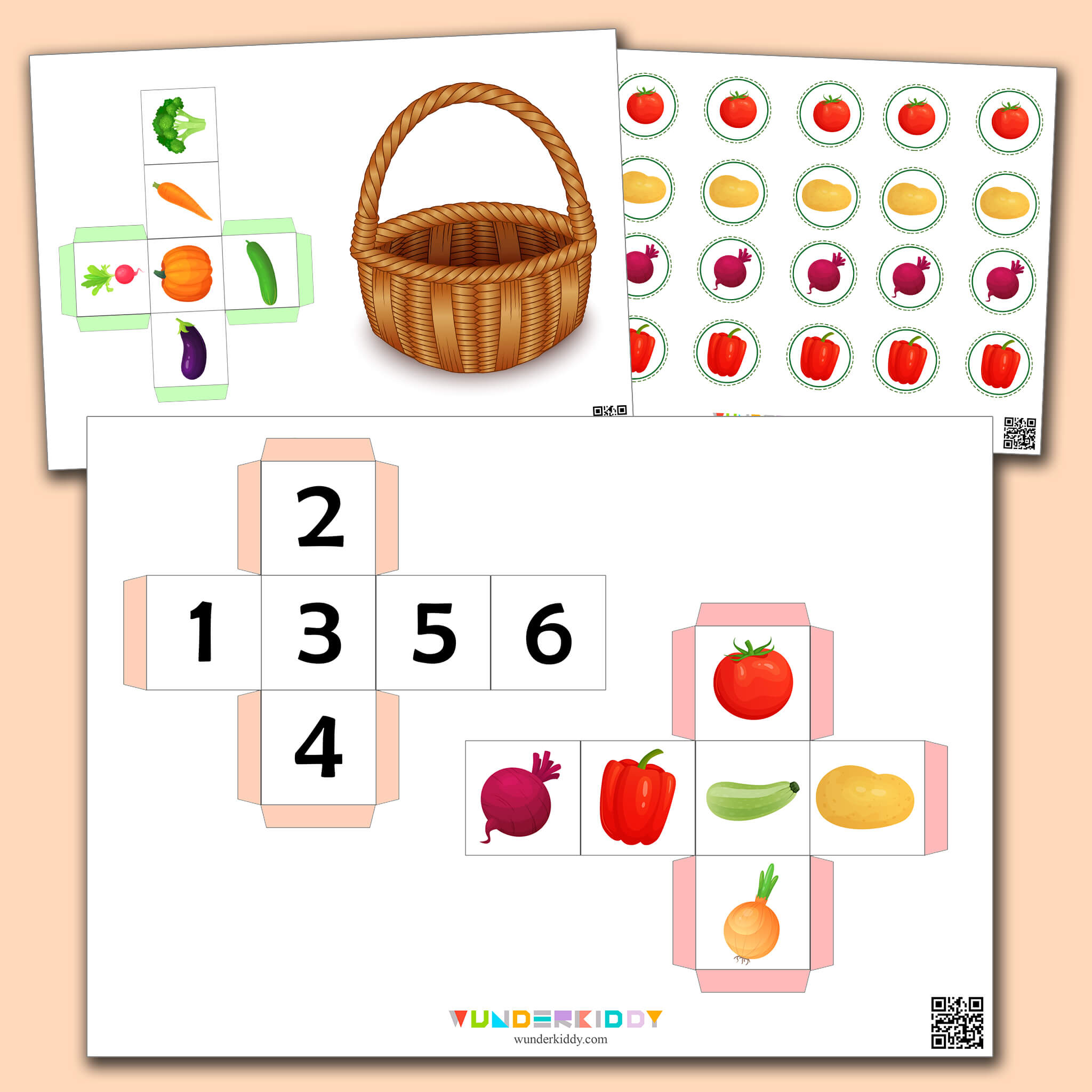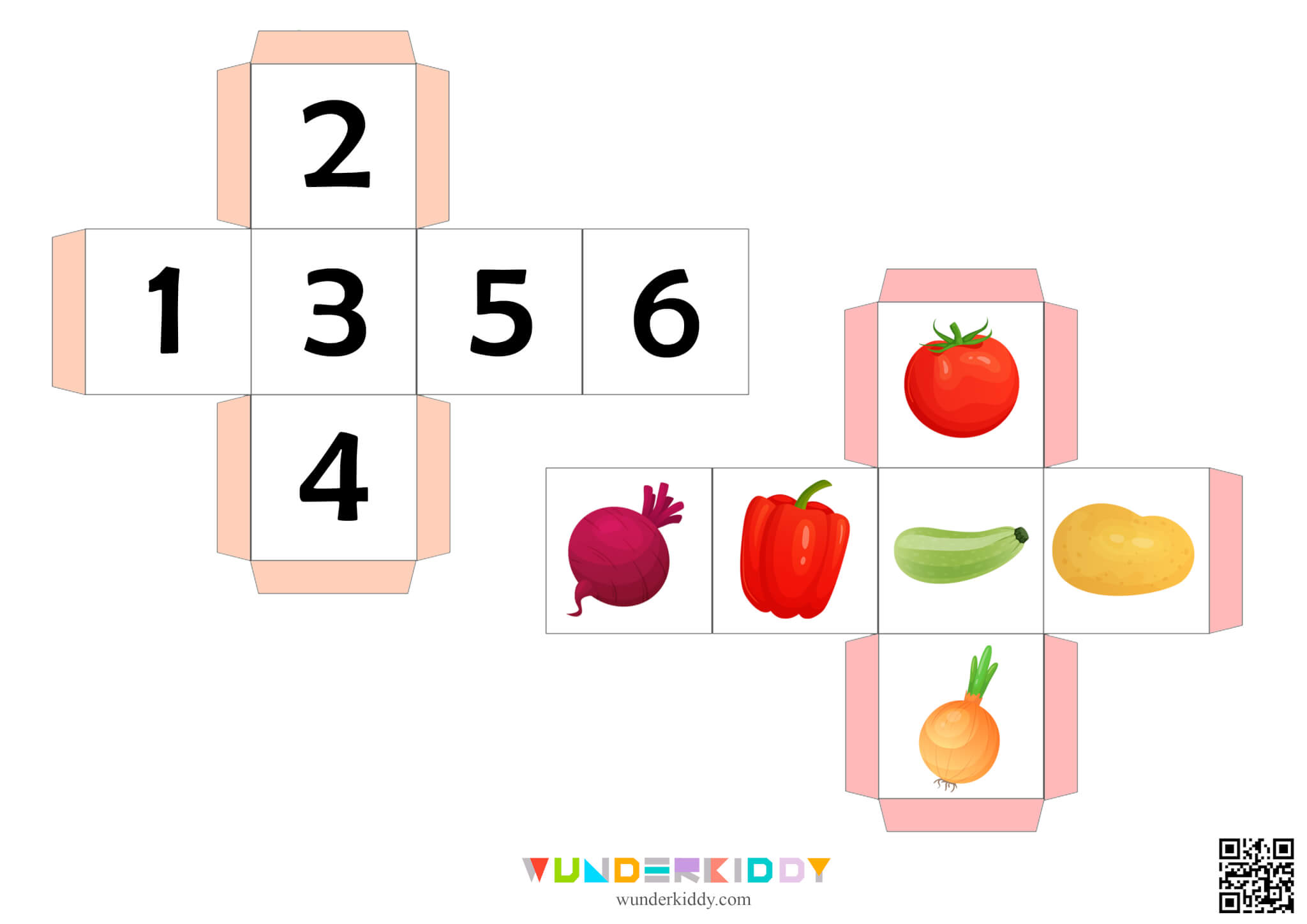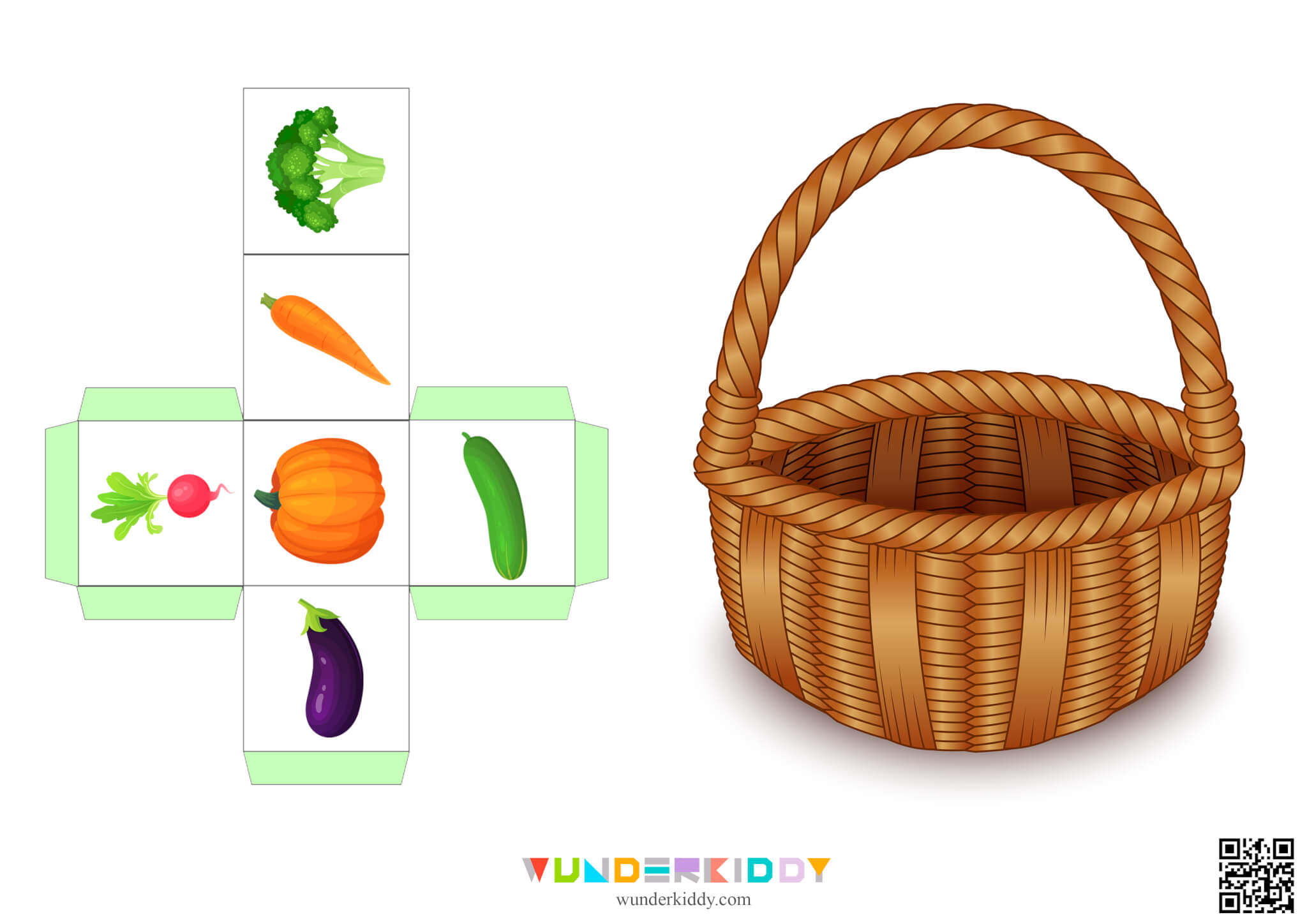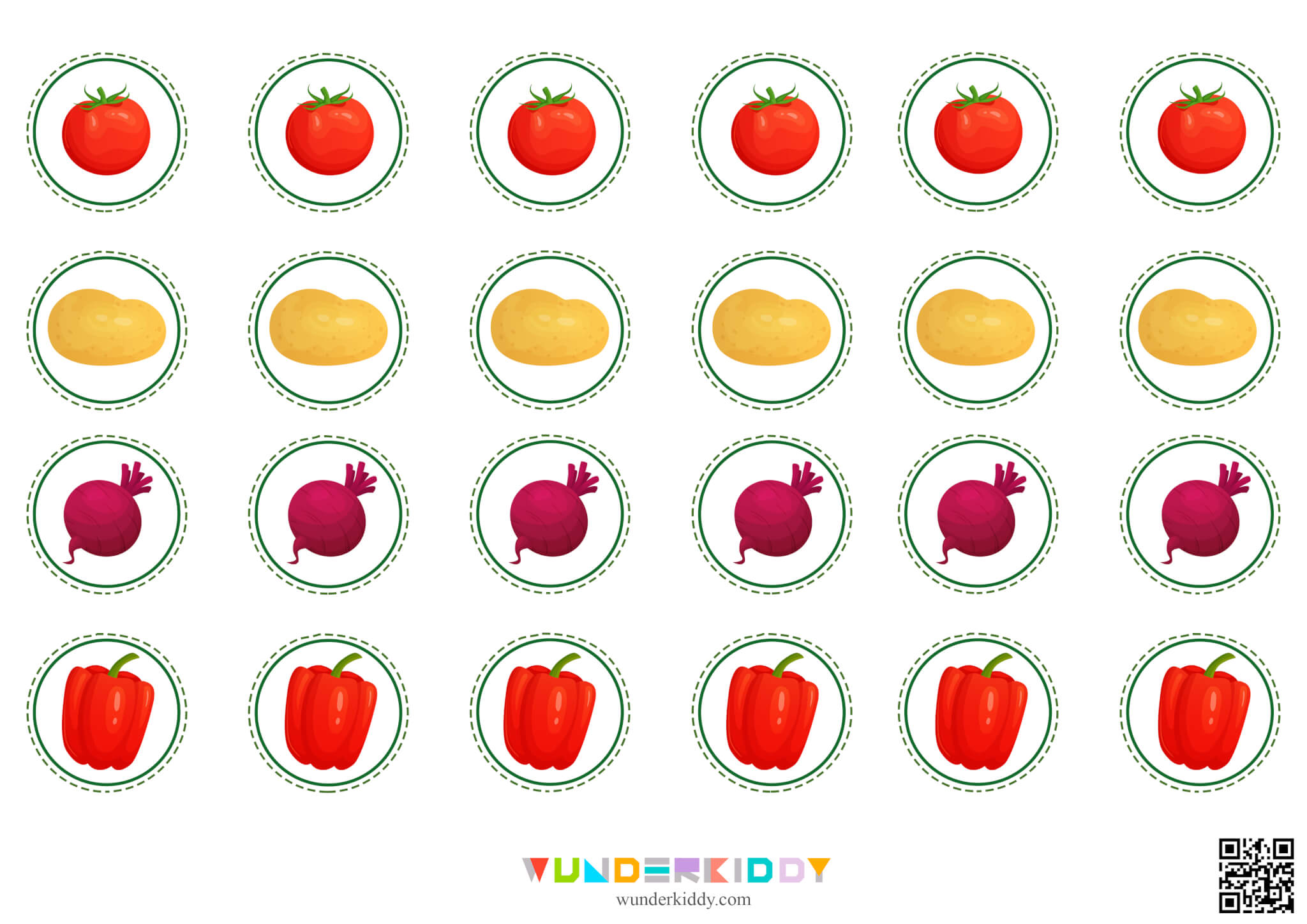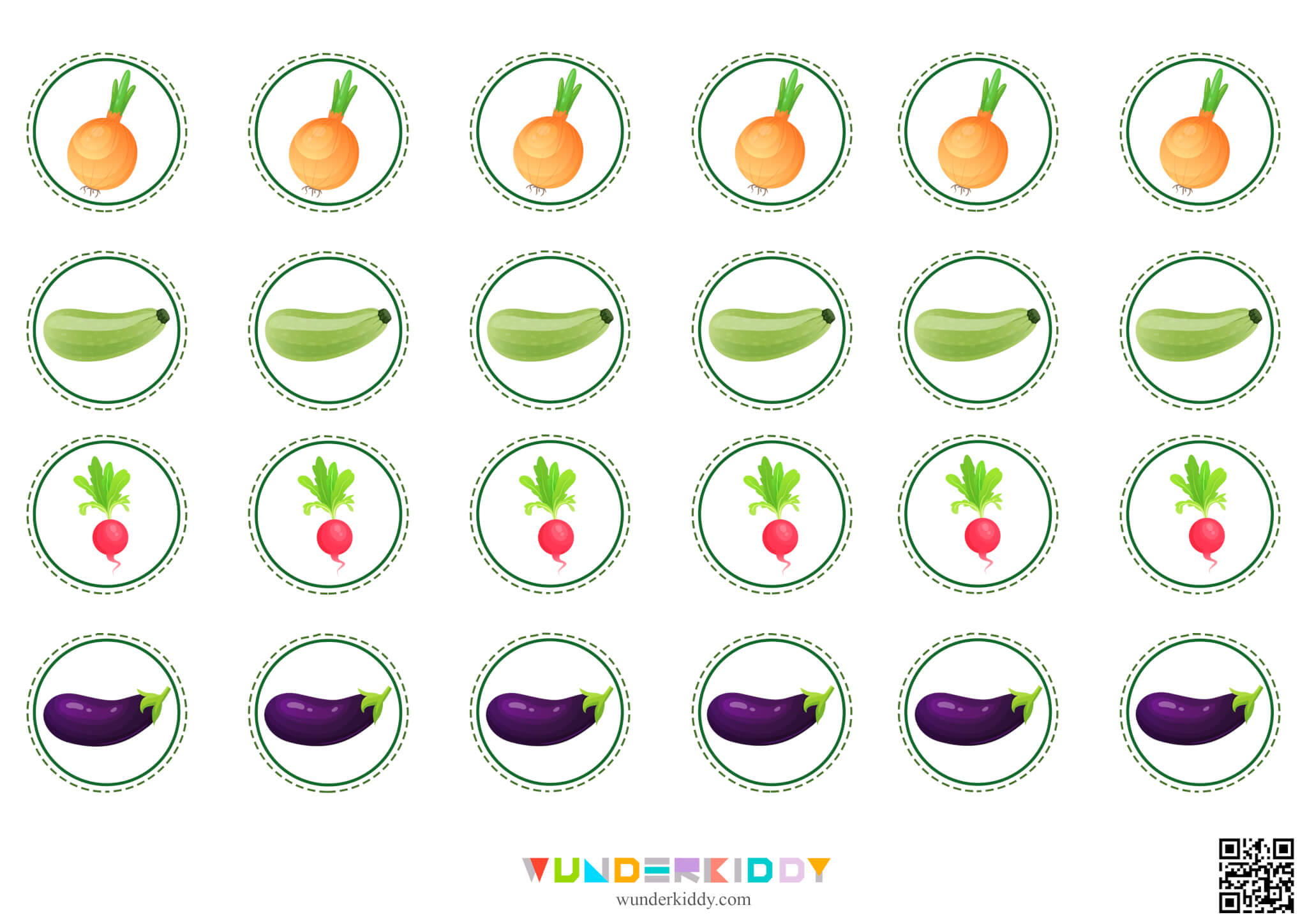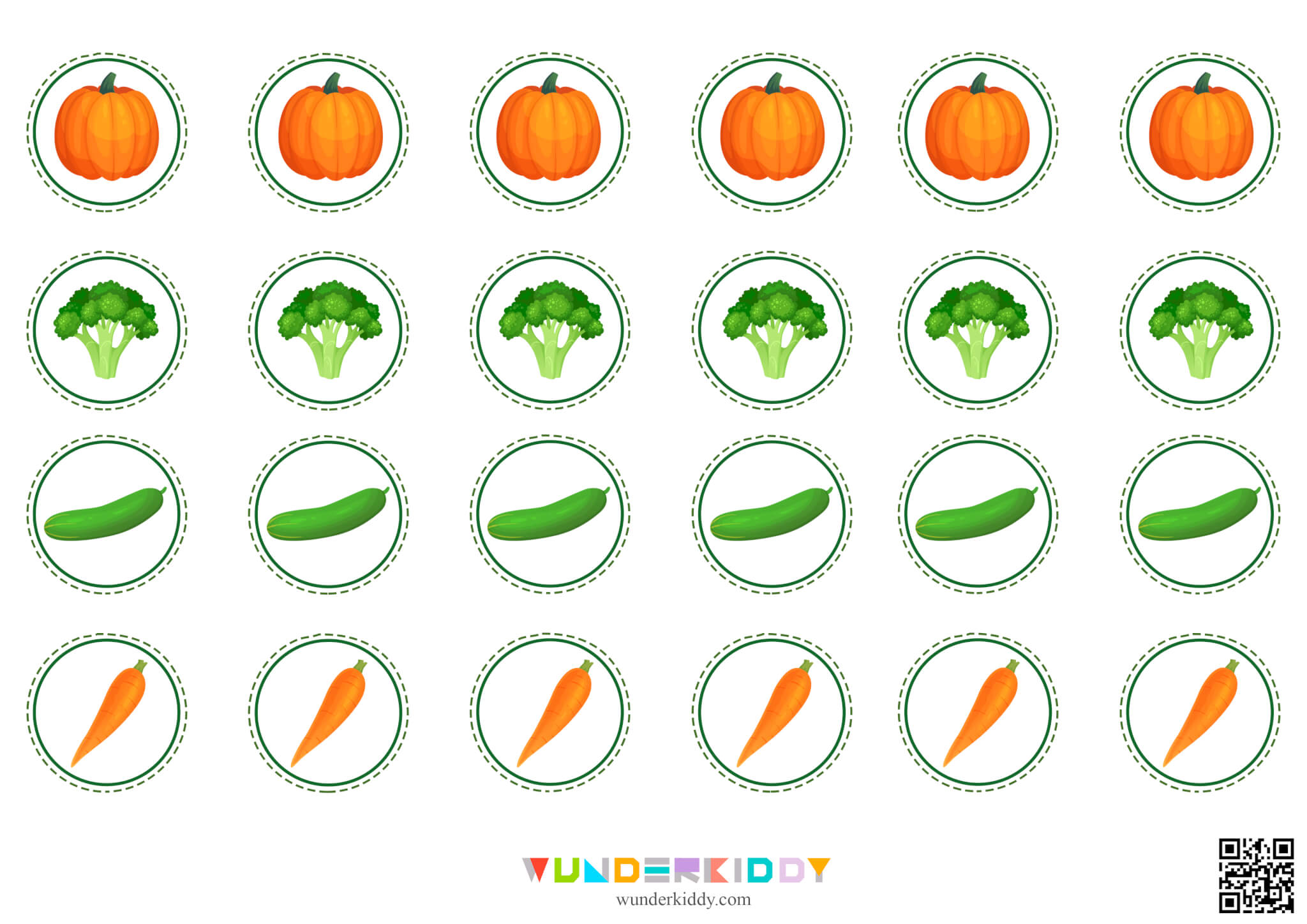 One of the math games using dice for children from 4 years is the «Basket of vegetables». It will teach kids to count the required number of items and expand their knowledge about the variety of vegetables.
Print out the materials and cut out the necessary elements. Glue the game dices together, one with numbers and the other two with pictures of vegetables. Revise the numbers and vegetables on the cut-out pieces before the game begins.
In the task, it is necessary to fill the basket with a variety of fruits. To do this, the child must throw dices with vegetables and numbers. This will help him to determine what type of vegetables and in what quantity to put in the basket. After that, ask him or her to count and put the fruit chips in the basket. Repeat this activity with the second vegetable dice.