PREMIUM ACCESS
to 3 000+ kindergarten worksheets
GET IT
X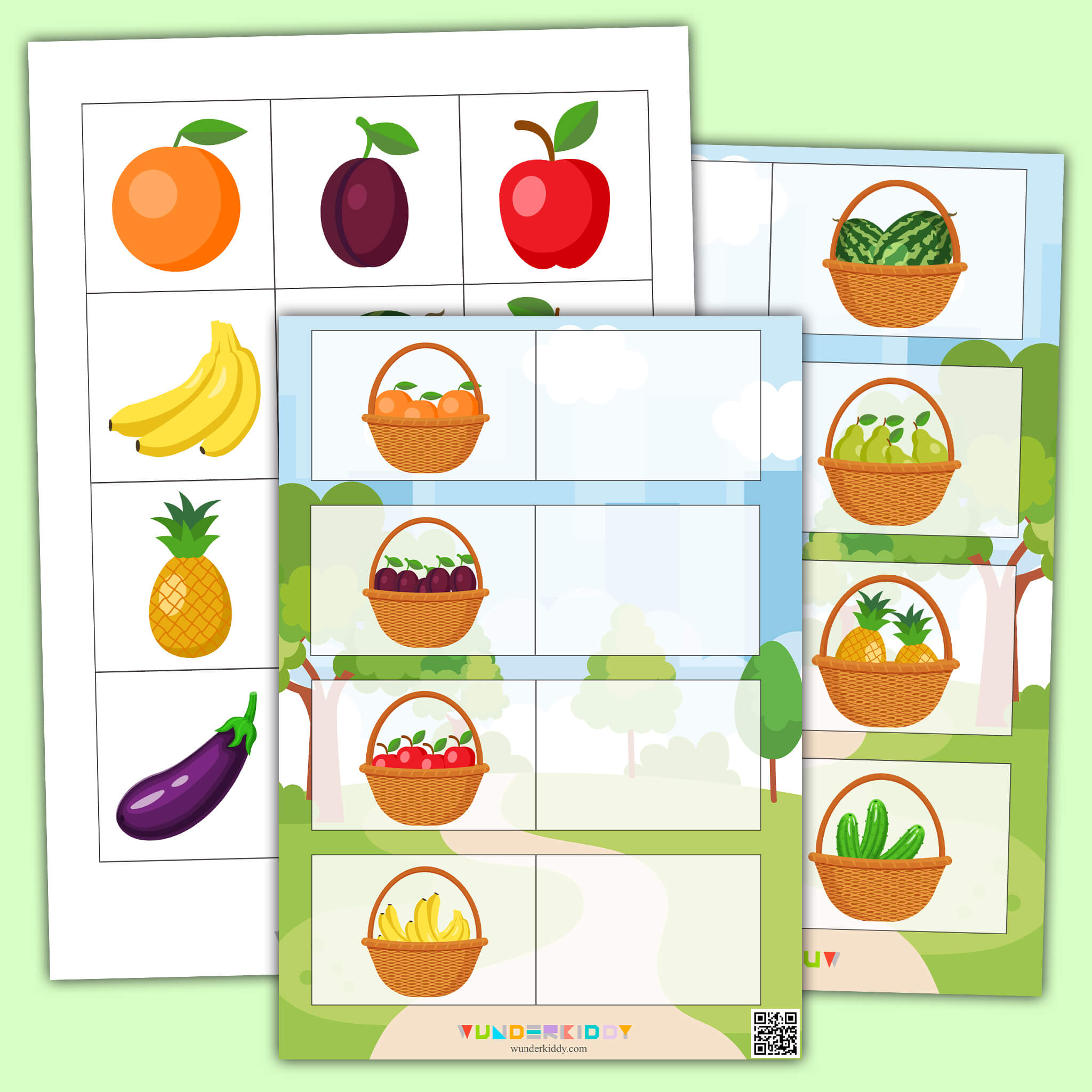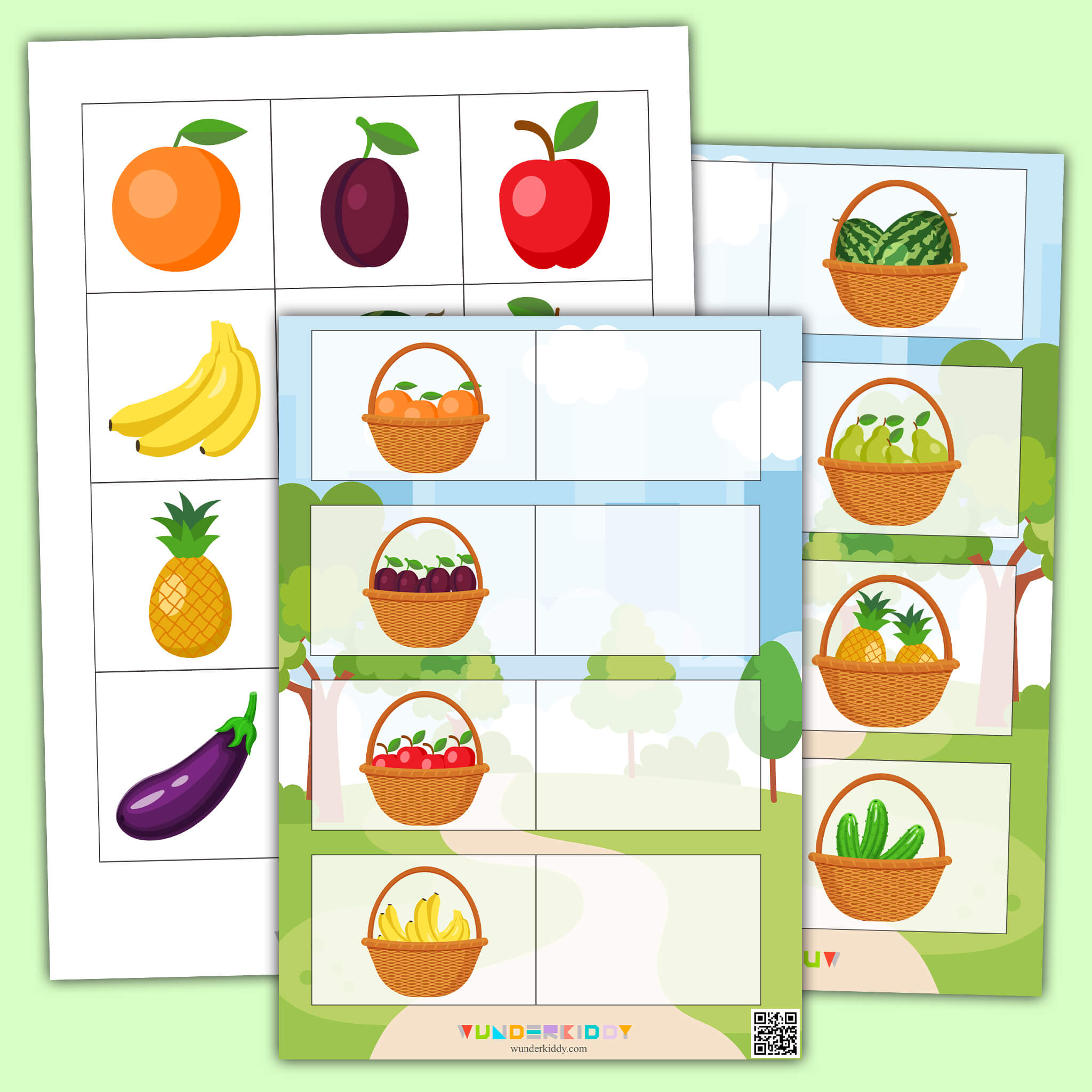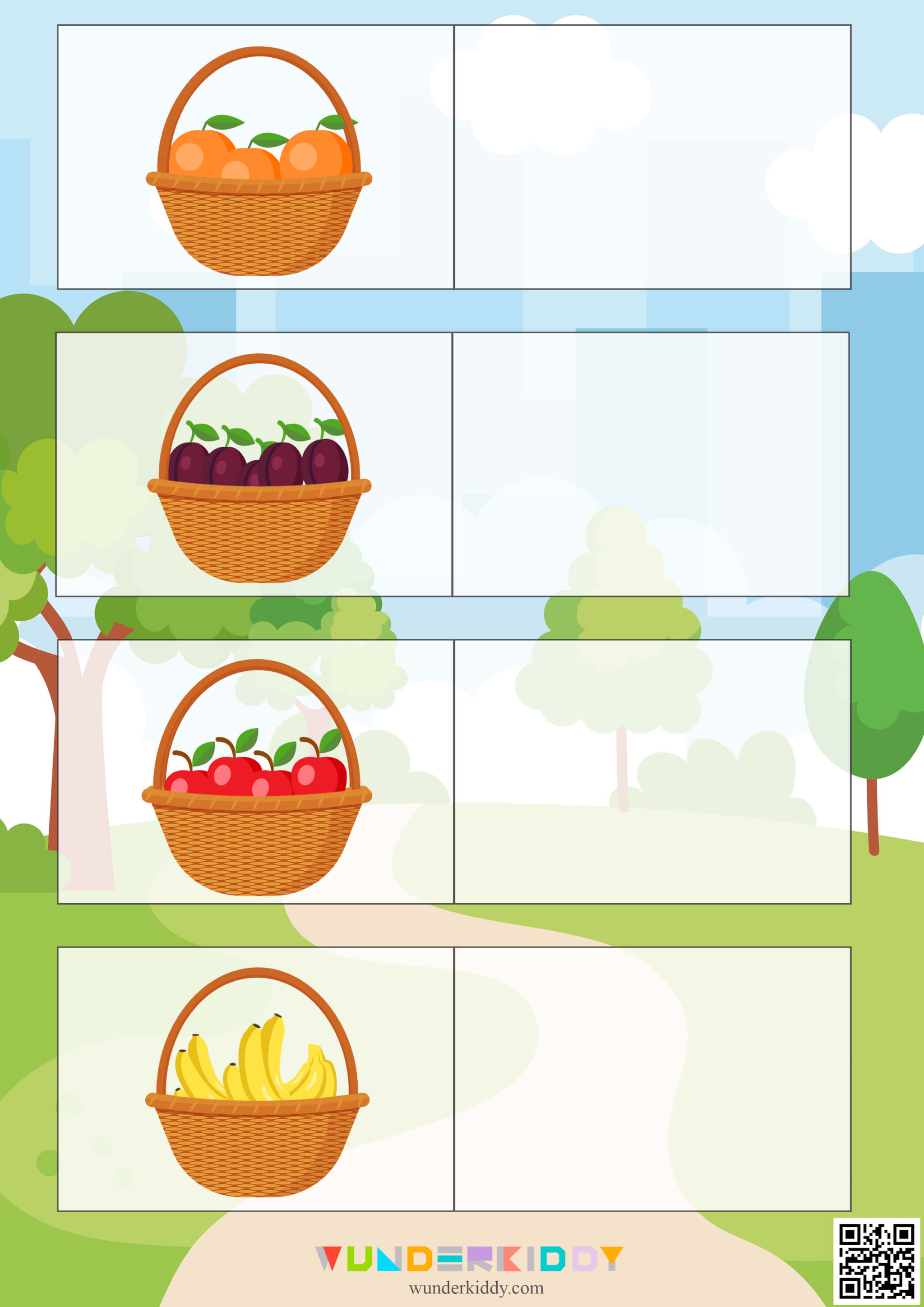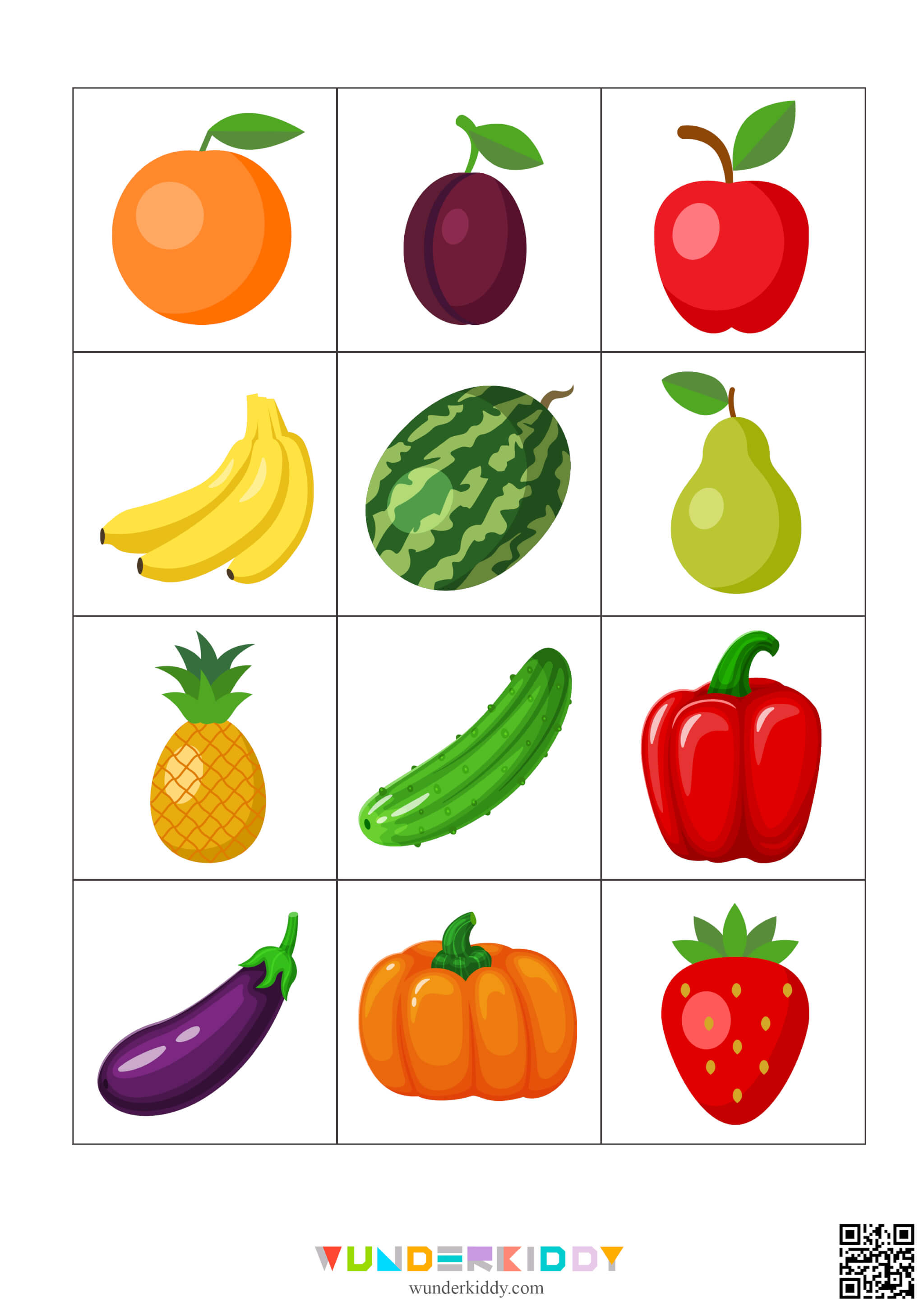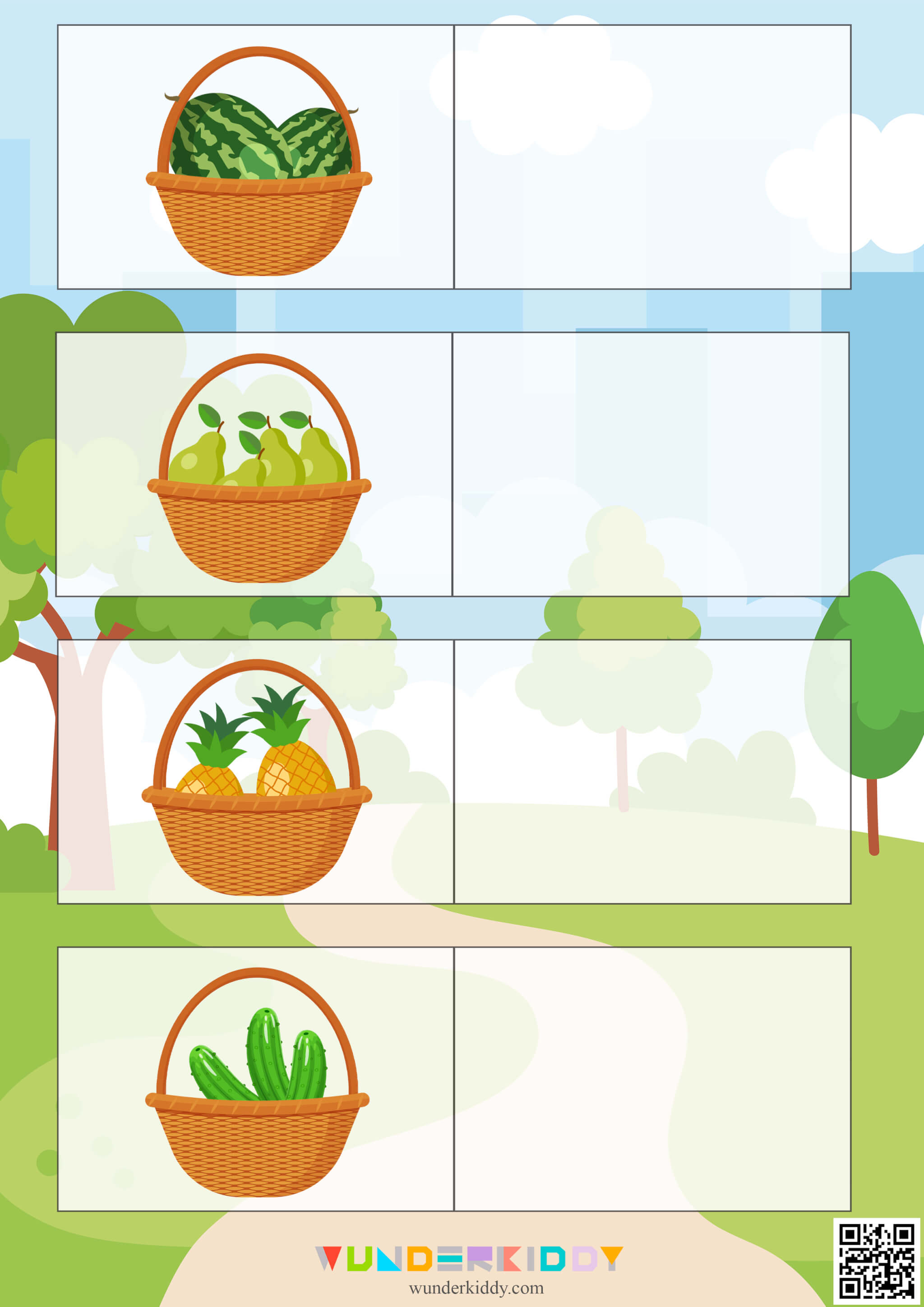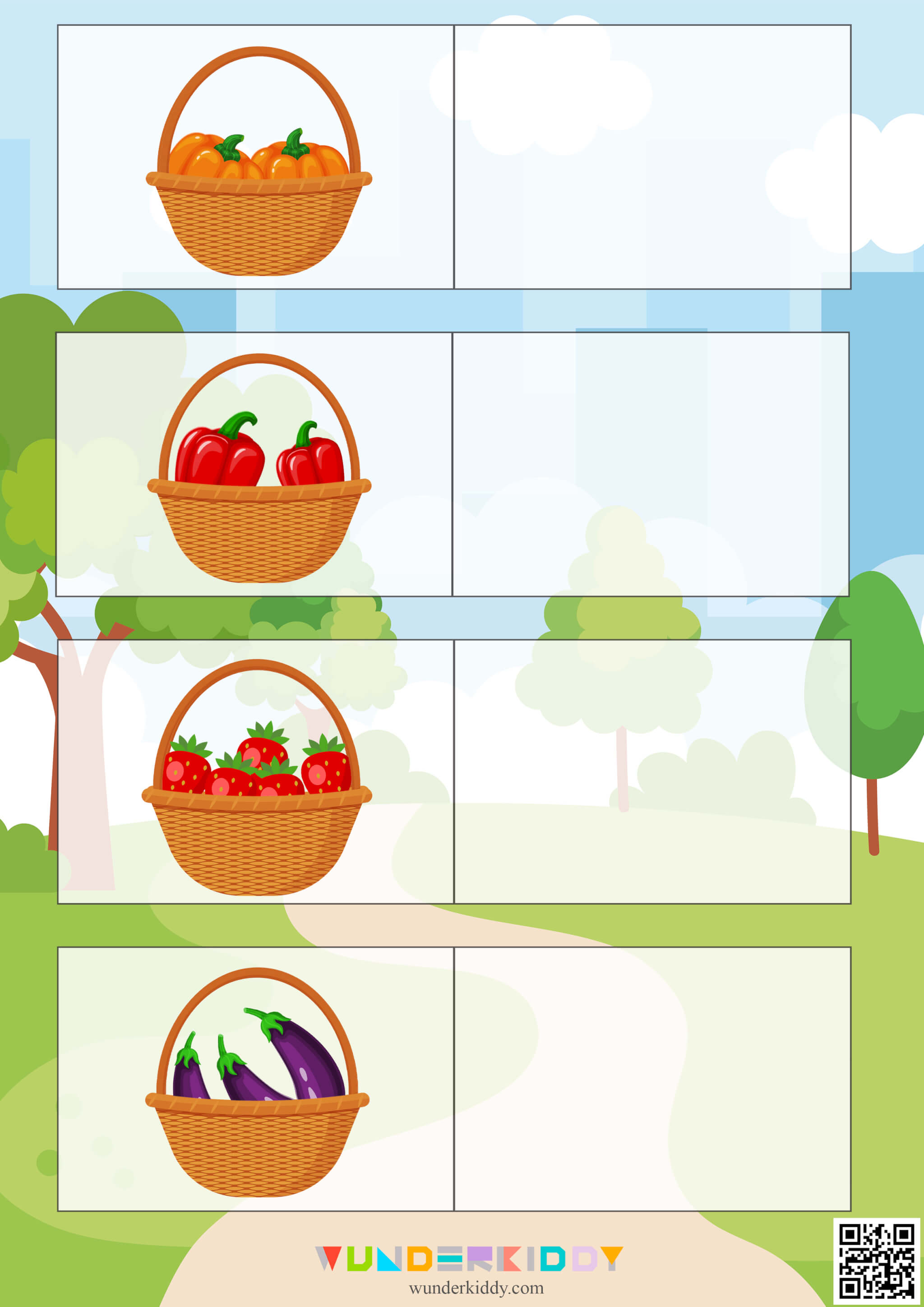 Educational game Garden Basket is meant to develop memory and logical thinking by children from 1 year old.
Print activity sheets for free and ask your child to look at the baskets. The task is to recognize each fruit or vegetable, find the card with its picture and put it near the basket.
You can also develop counting skills while playing. Ask your child to count fruits and vegetables in the basket and put the card with the corresponding number near the basket.
Anytime you play, ask your child to name what fruits and vegetables are there, what color they have and what he/she likes the most (or do not like at all). Such conversations improve speaking and reasoning skills, enrich vocabulary and train memory by children.