PREMIUM ACCESS
to 3 000+ kindergarten worksheets
GET IT
X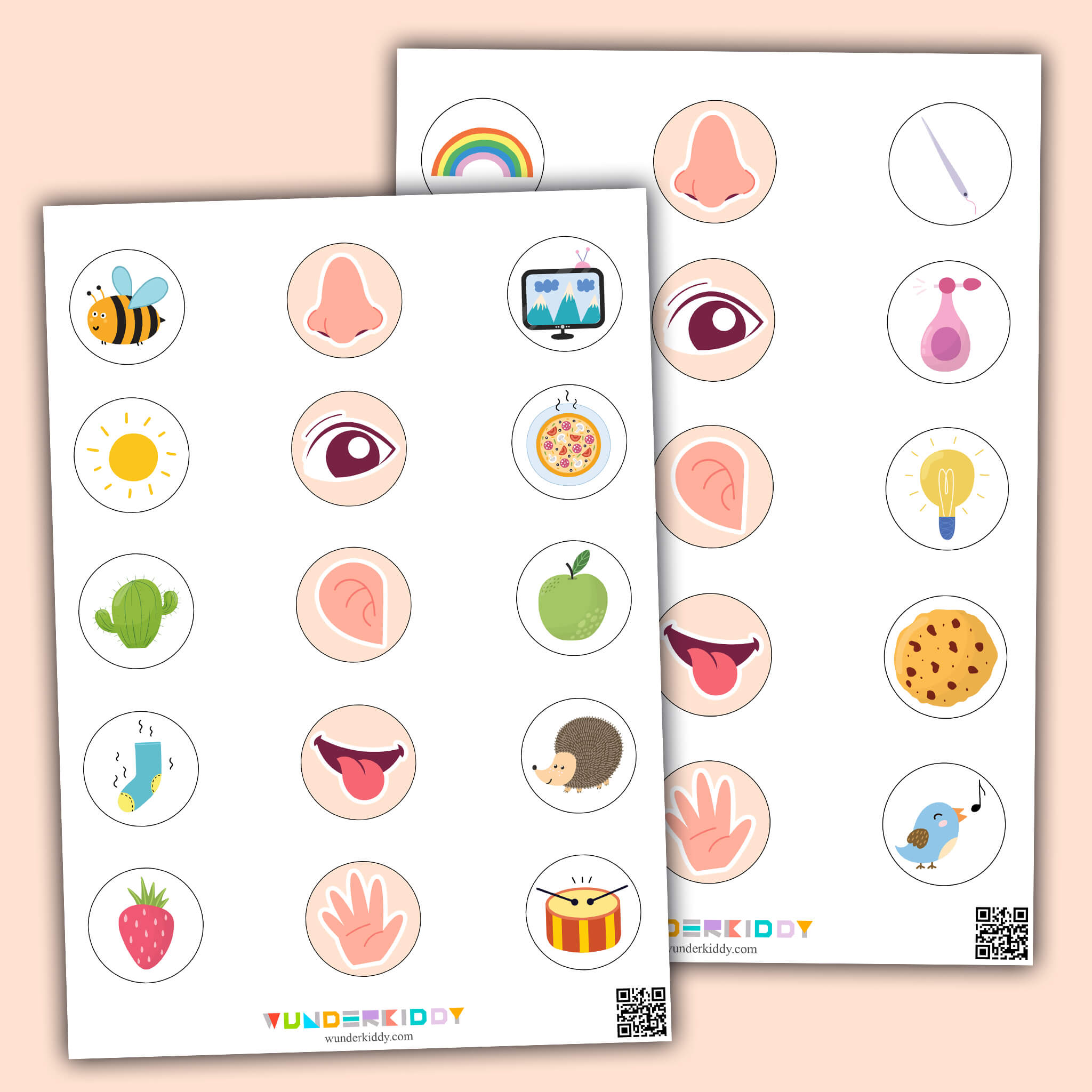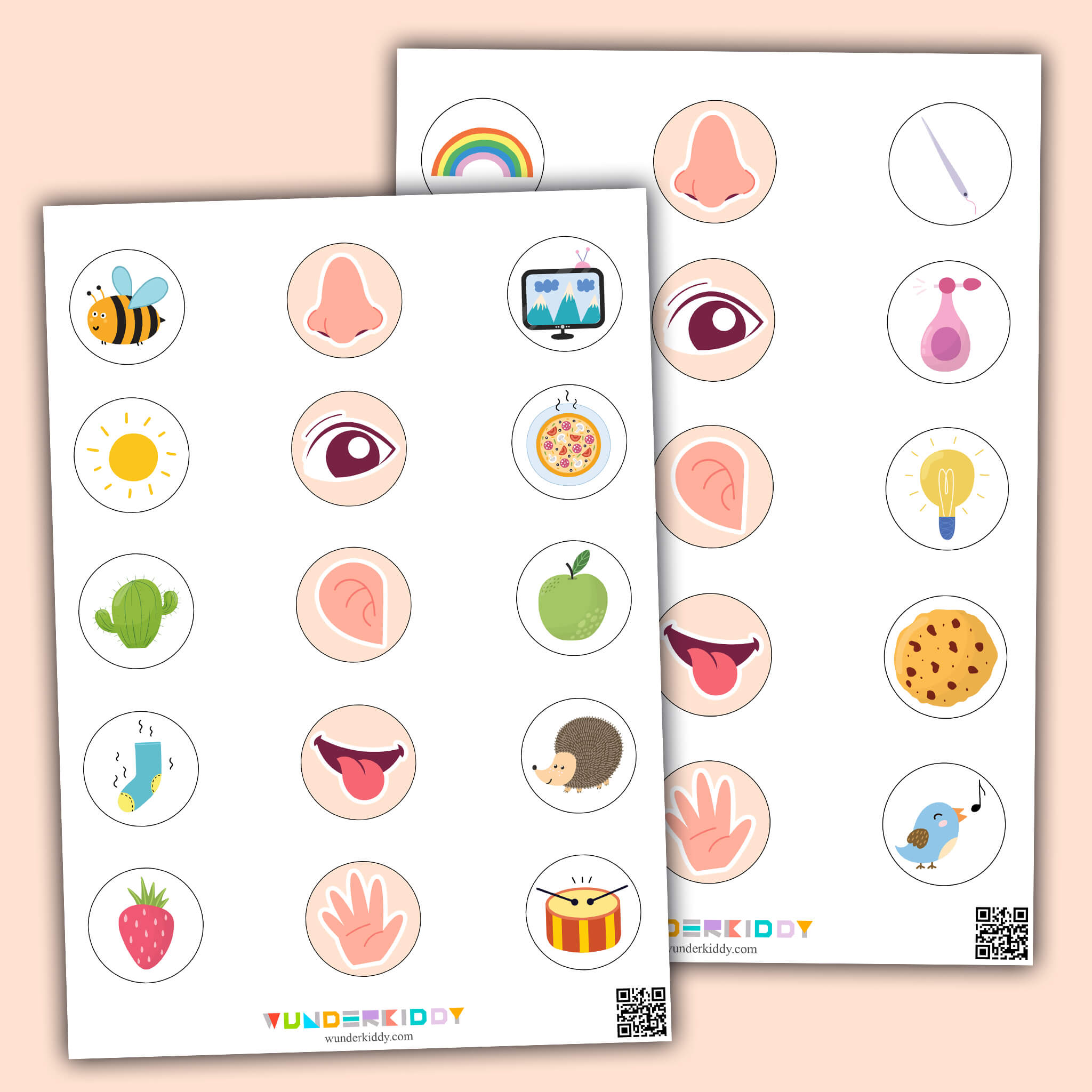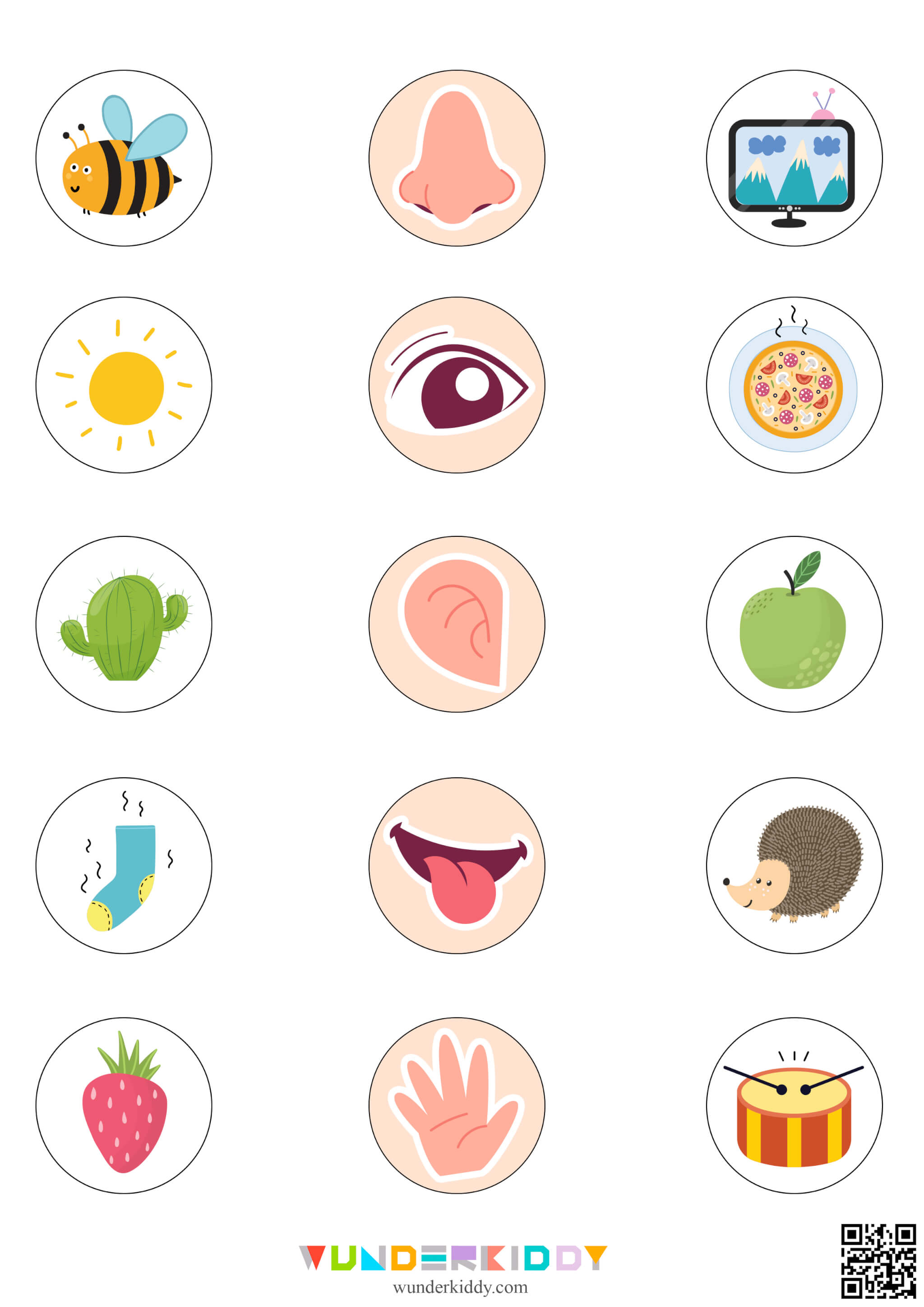 The Five Senses worksheets are meant to solidify kid's knowledge about sense organs: hearing, seeing, tasting, touching, smelling. The task of Five Senses preschool worksheets is to recognize what organ is used by perceiving.
The five senses worksheets suite well for kindergarten preschool lessons. Thank to its children-friendly content it would be not only learning, but also fun for children.
Print free five senses worksheets in PDF. Invite your child to carefully look at the worksheets, where you can see objects and sense organs. Ask your child to connect the matching pictures of sense organs and objects, depending on what organ is used by perceiving of this object. For example, a bee and a trommel can be heard, so they are to be connected with a picture of an ear.