PREMIUM ACCESS
to 3 500+ kindergarten worksheets
GET IT
X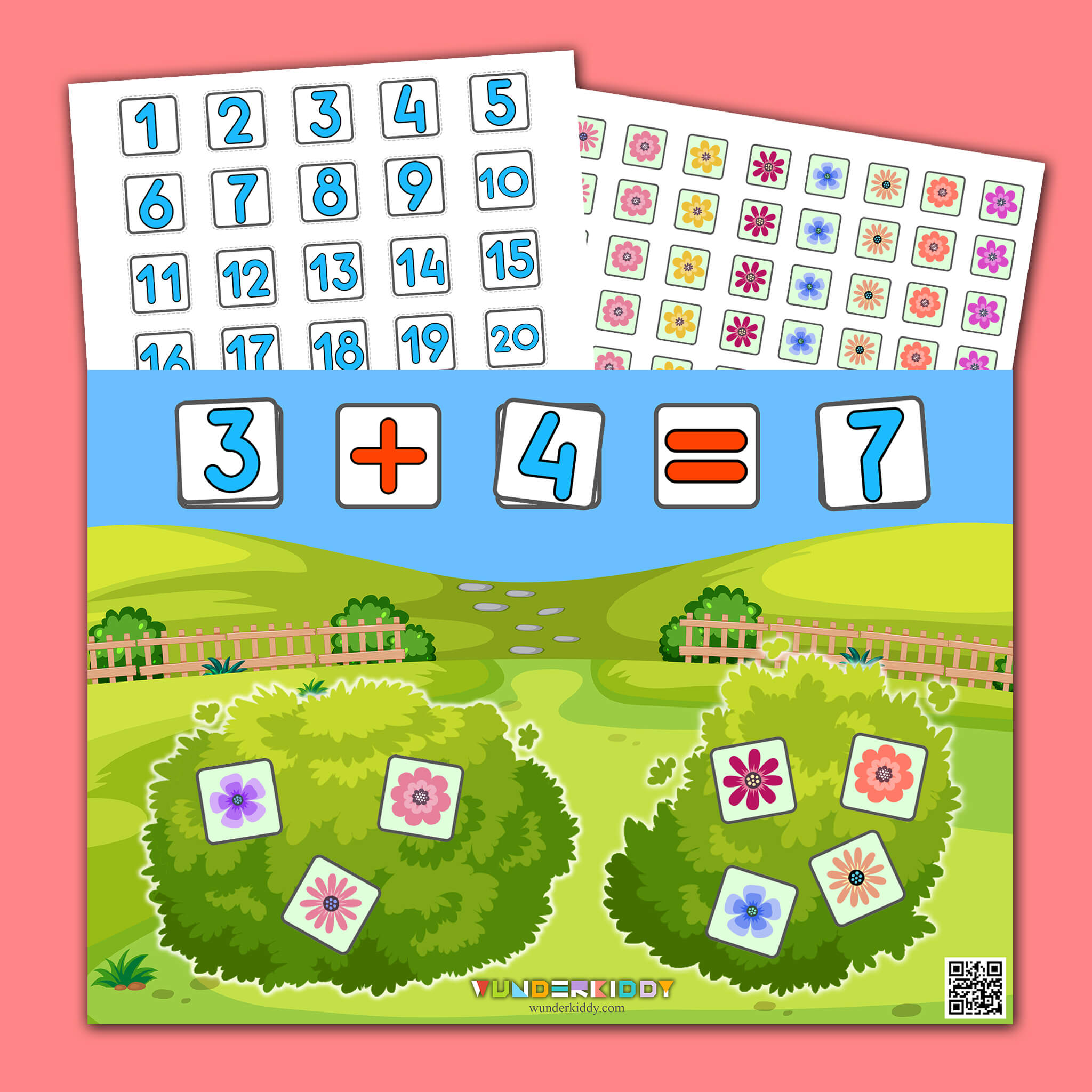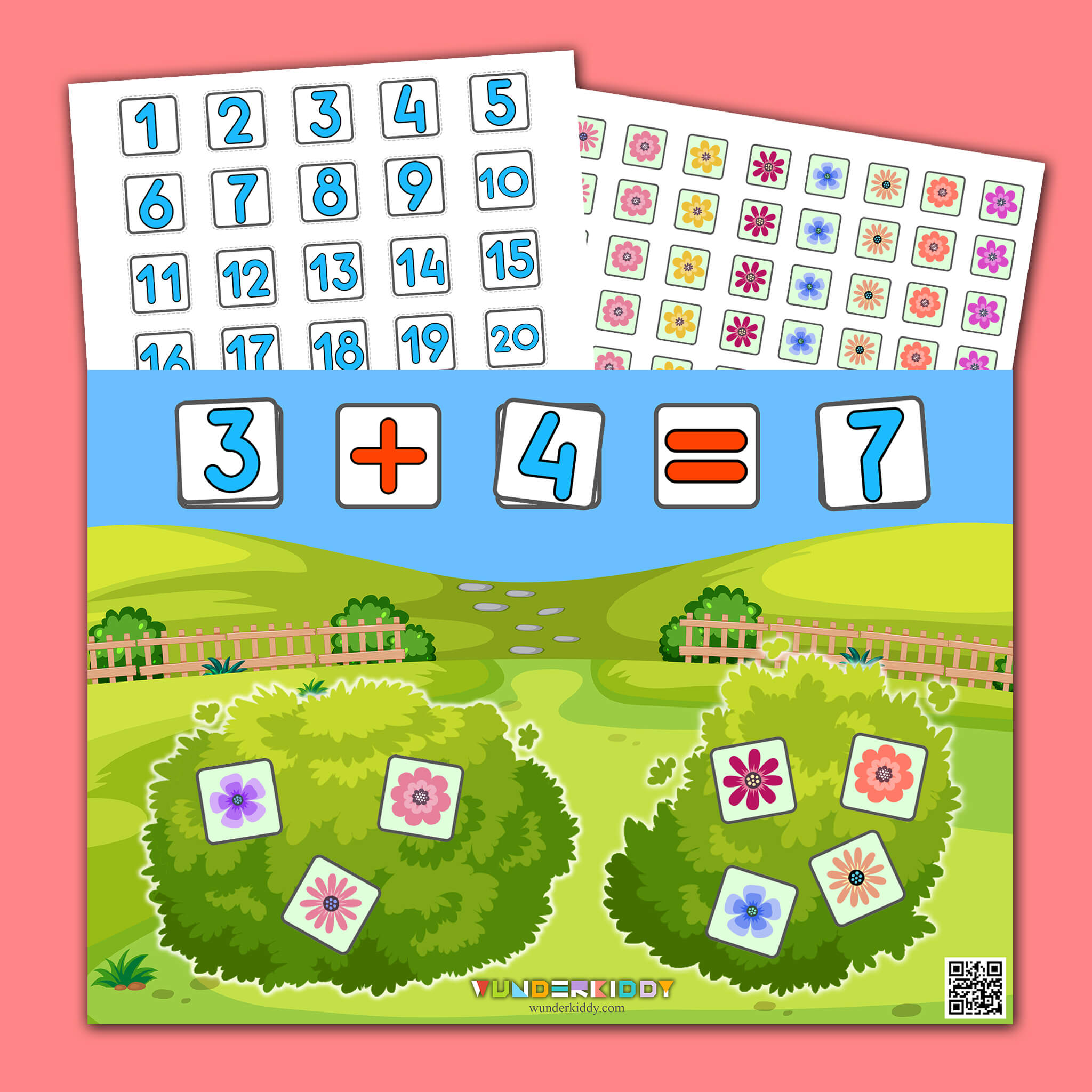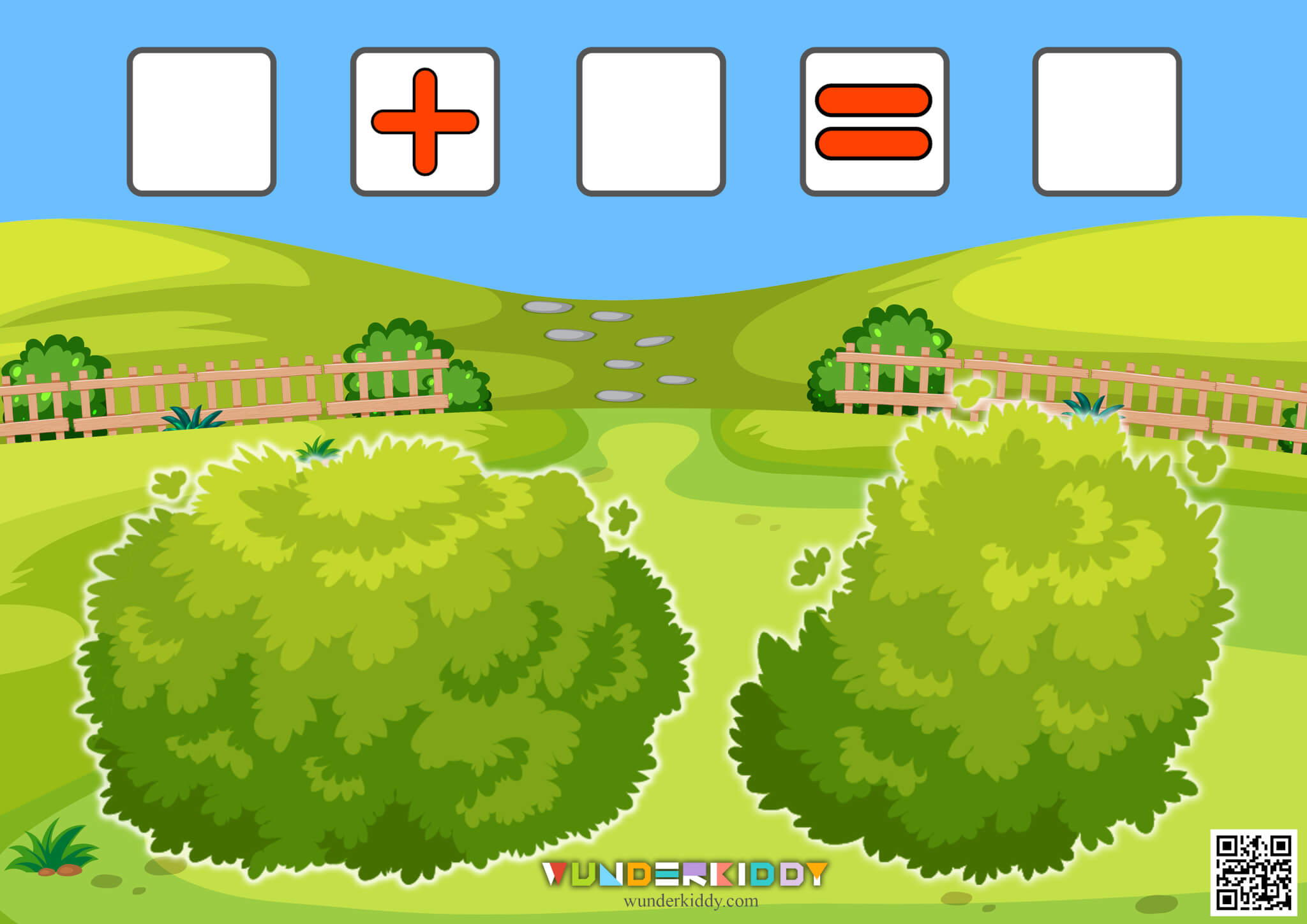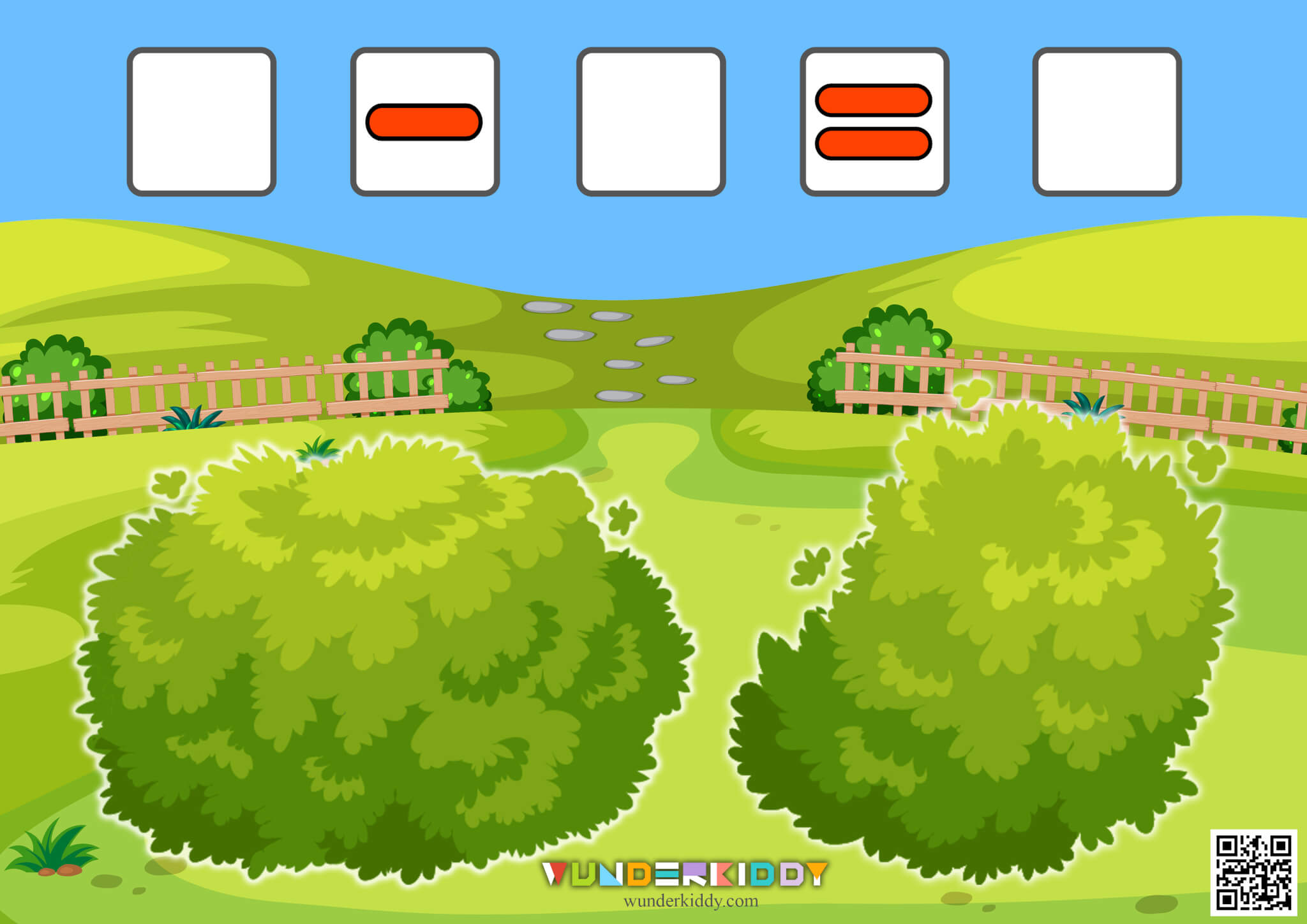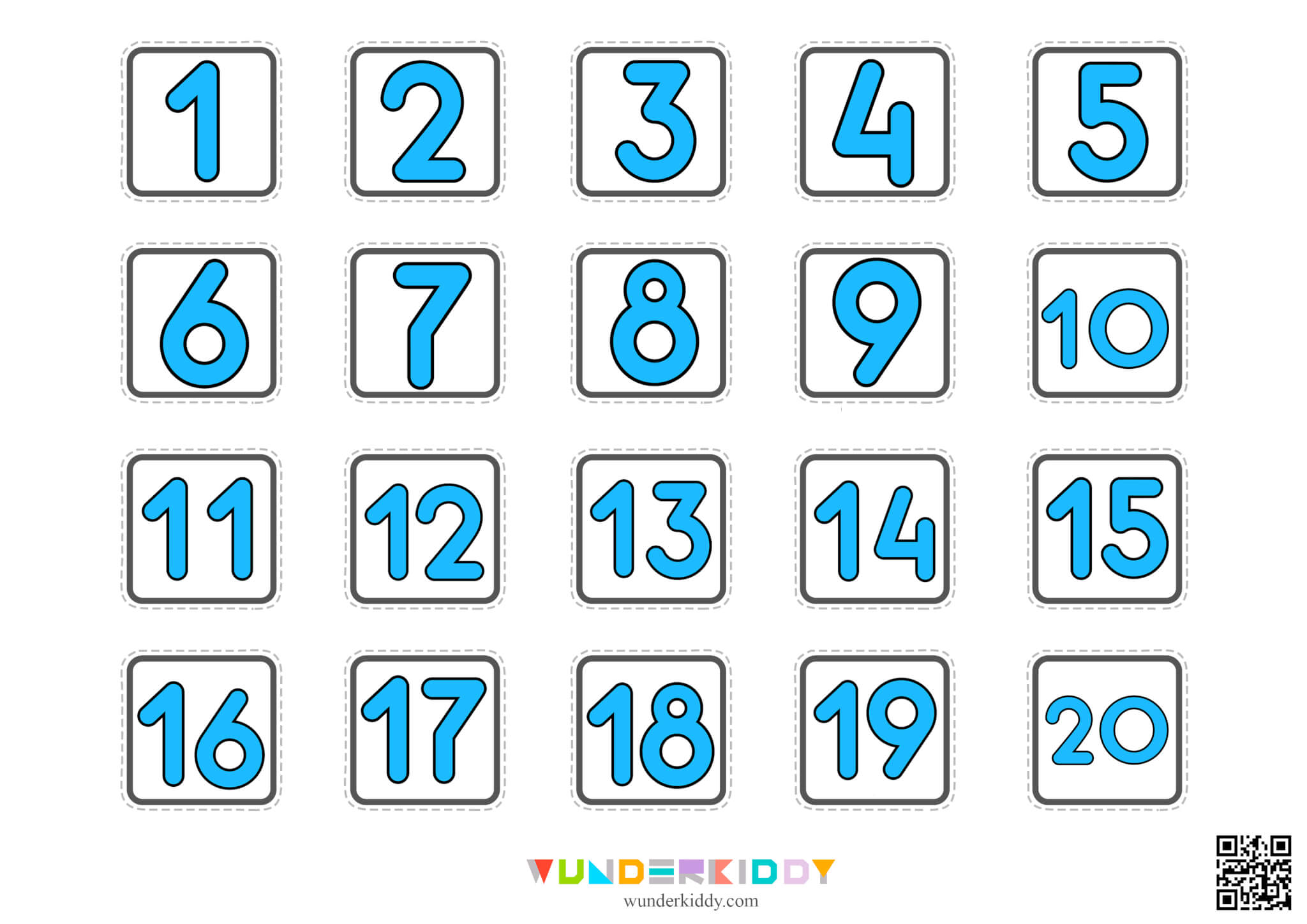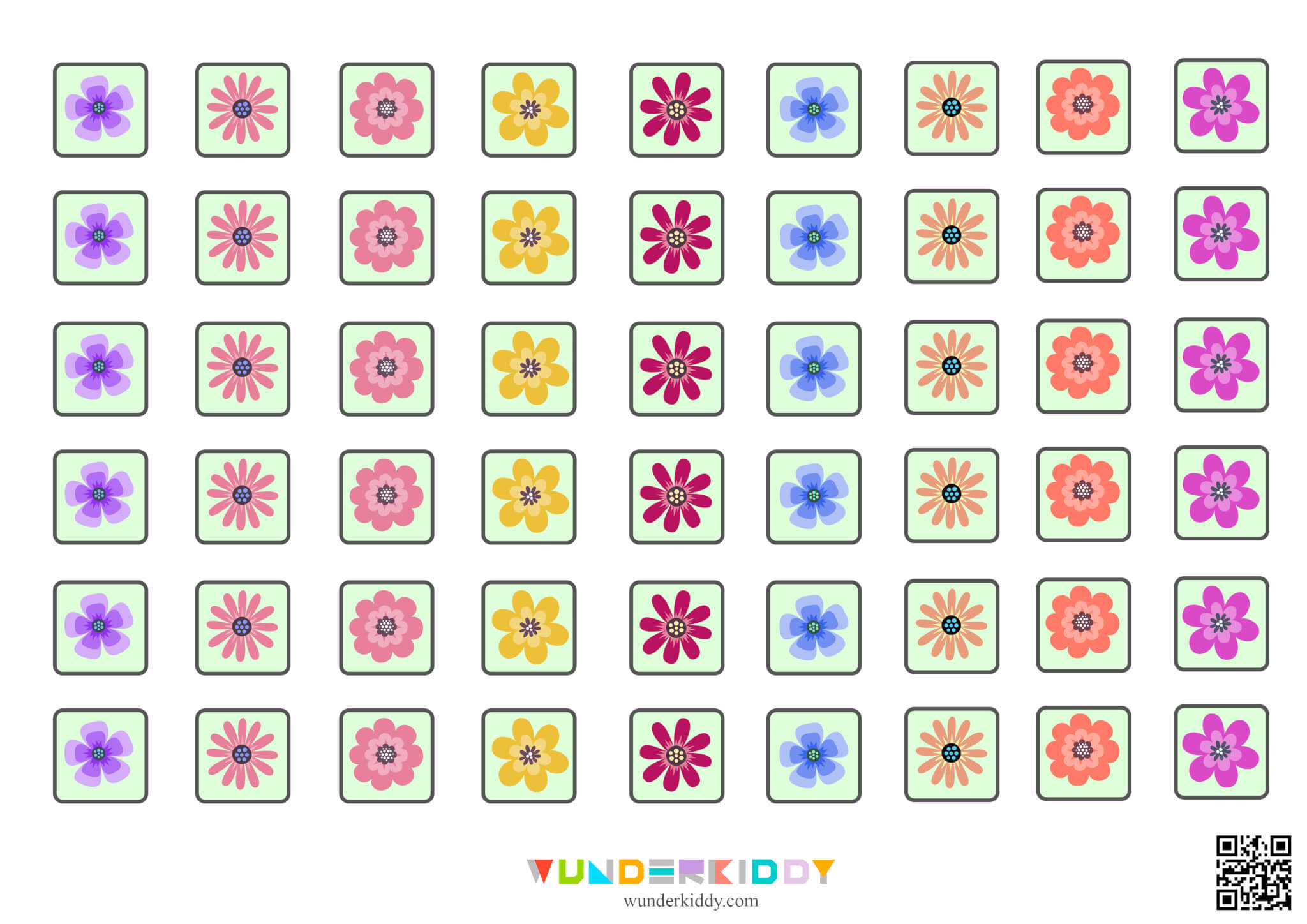 This addition and subtraction worksheet is for children from 4 years old. The child will make the first steps in arithmetic operations of addition and subtraction doing it, as well as train mathematical thinking and attention.
Print out the activity worksheets and cut out sets of numbers and multicolored flowers. The pictures show two bushes and a template for an arithmetic operation on them. The kid needs to place some flowers on one bush and some on the other, then put the numbers corresponding to the number of the flowers on the first and second bushes in the boxes at the top, and then perform the required mathematical operation. For example:
We place 5 flowers on the first bush and 4 flowers on the second bush. The child substitutes the values «5» and «4», then counts the number of the flowers on the two bushes and gets the answer 9.
We place any number of flowers on the bushes, let's say 10. Substitute the value into the first cell, then remove 6 flowers and count how many are left. We get the equation «10-6» and the answer is 4.
This playful task will improve the child's understanding of arithmetic processes and help them remember the processes visually using colors as an example.