PREMIUM ACCESS
to 3 500+ kindergarten worksheets
GET IT
X
Printable Board Game Winter Bingo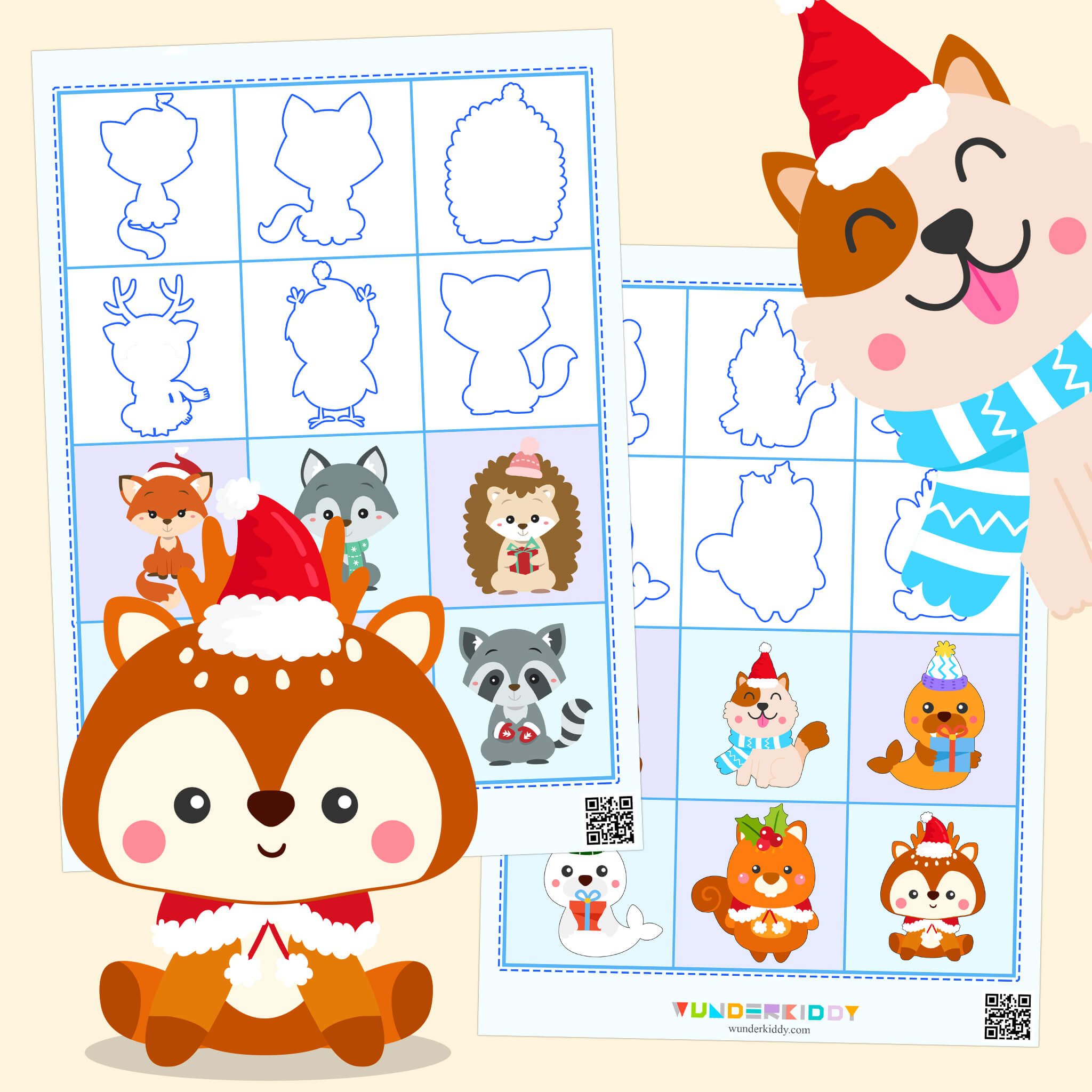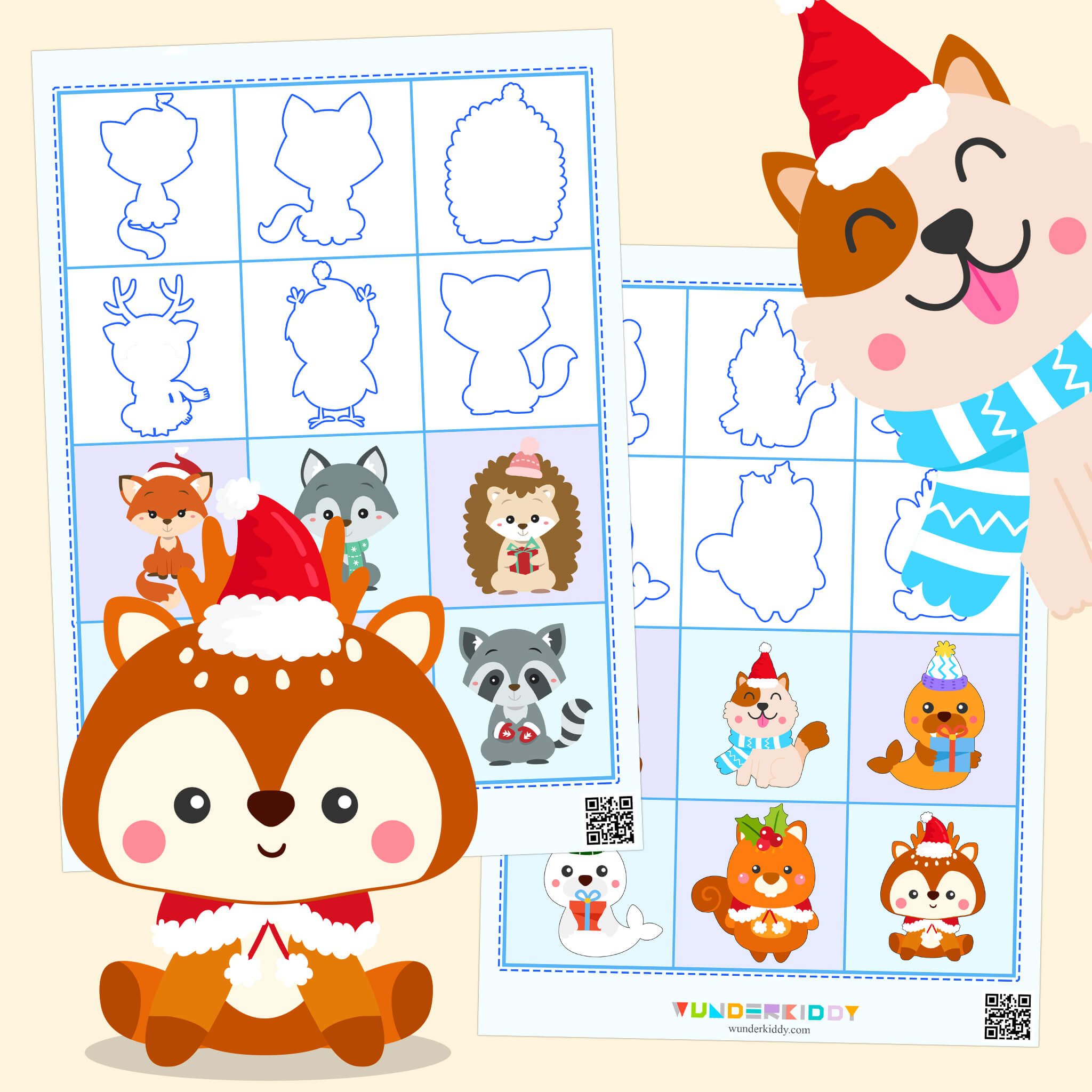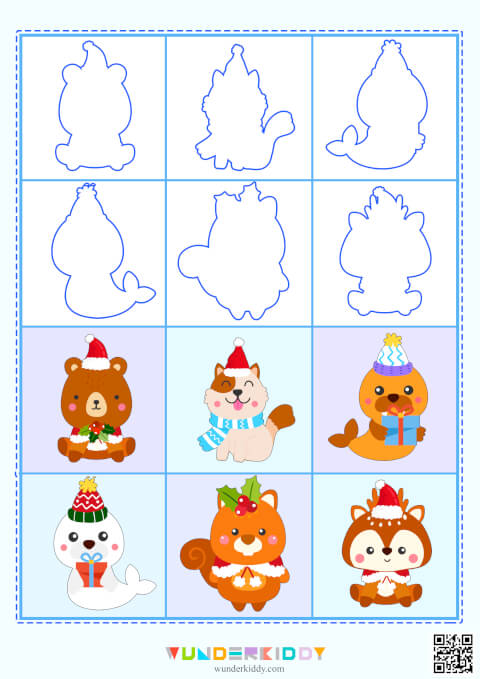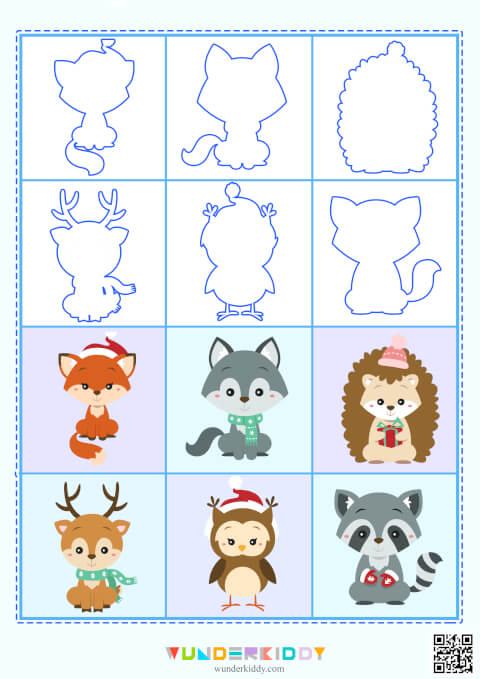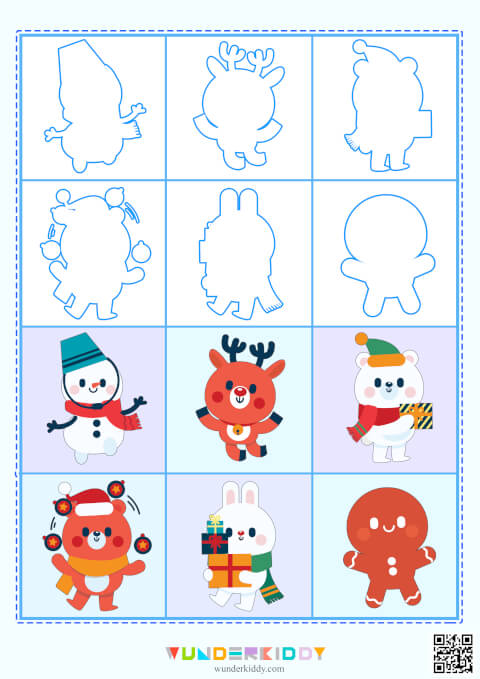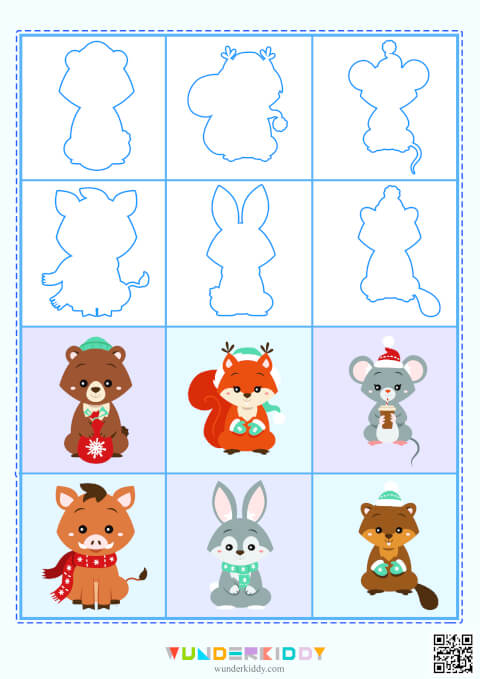 Winter Bingo will develop children's memory and make your class fun and productive. The preschool worksheet is useful for the development of attention, logic and fine motor skills.
Print out the game cards and cut them into individual pieces. The game board with the outlines of the images does not need to be cut. You can work either with one 6-card playing board or with several at the same time. There are several ways to use this toddler worksheets:
Ask your child to recognize the animals by the outline and place the colored cards in the corresponding boxes.
The teacher describes a colored card in detail (what is shown, what color, etc.), and the child has to find this card from the set and then place it in the correct square.
Connect all the game boards and divide the colored cards among the children in equal numbers. Then you show any picture, and the children must find this card from their set and place it in the corresponding field. The winner is the one who will run out of the game cards and place them correctly on the playing field faster than the others.