PREMIUM ACCESS
to 3 500+ kindergarten worksheets
GET IT
X
Colors Matching Board Game Dominoes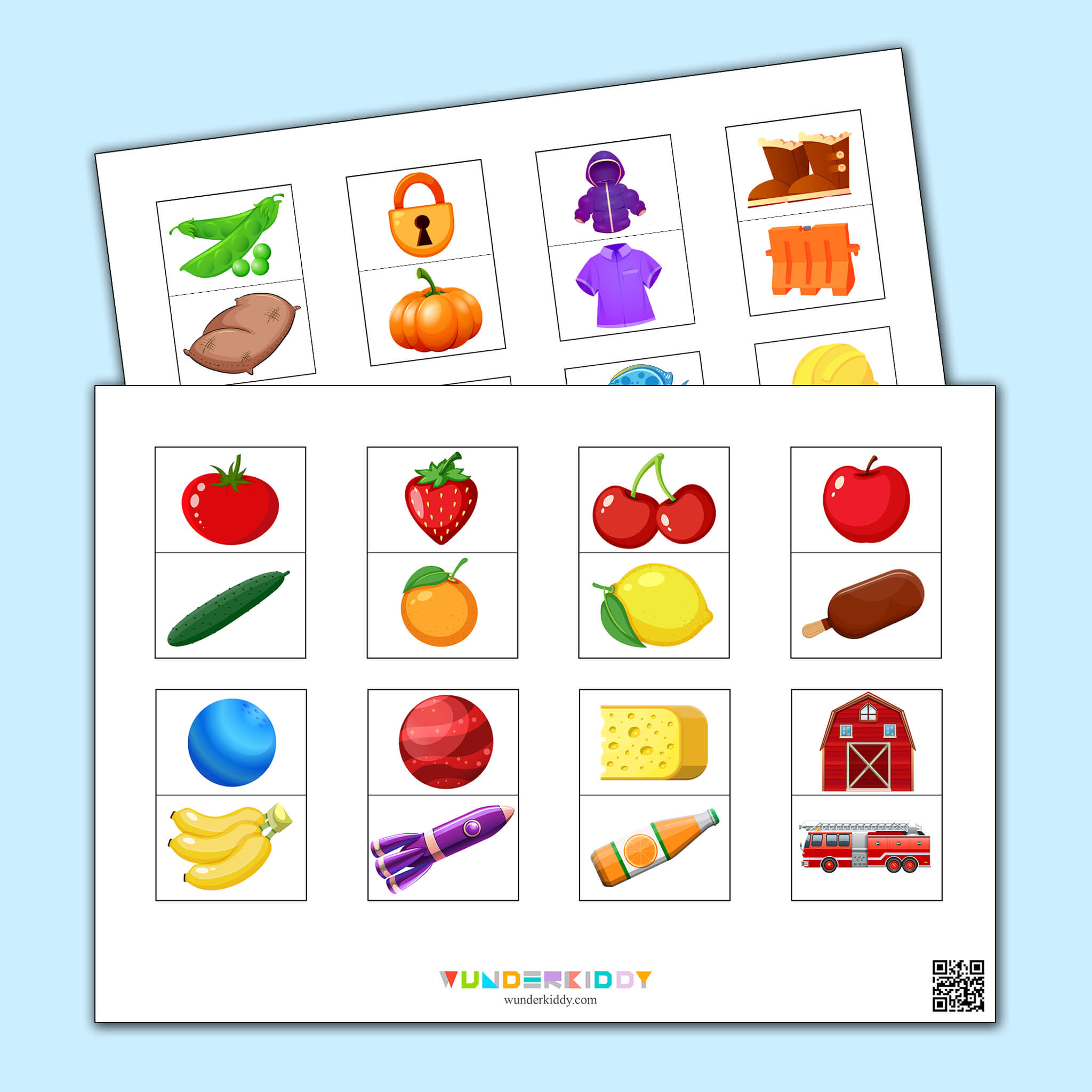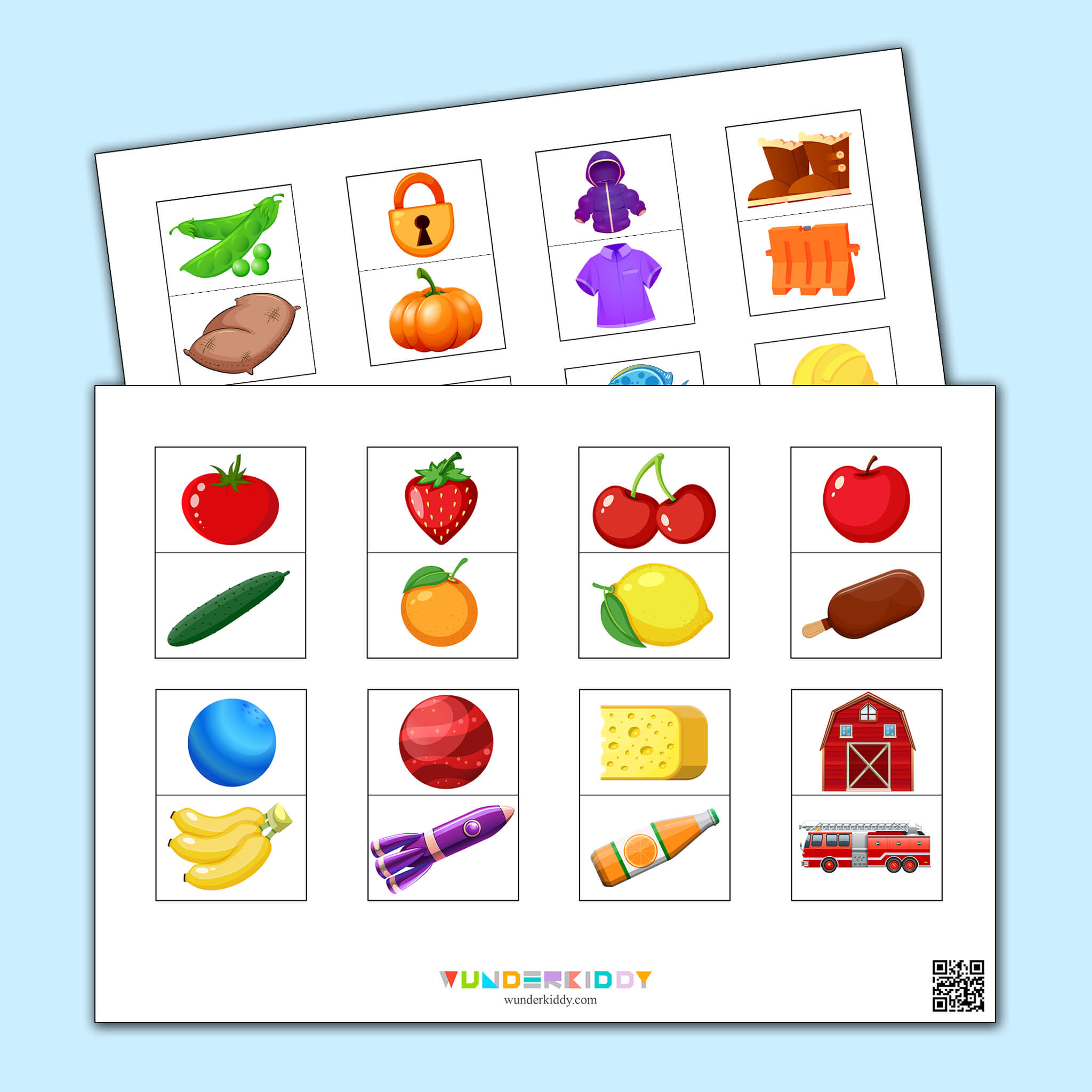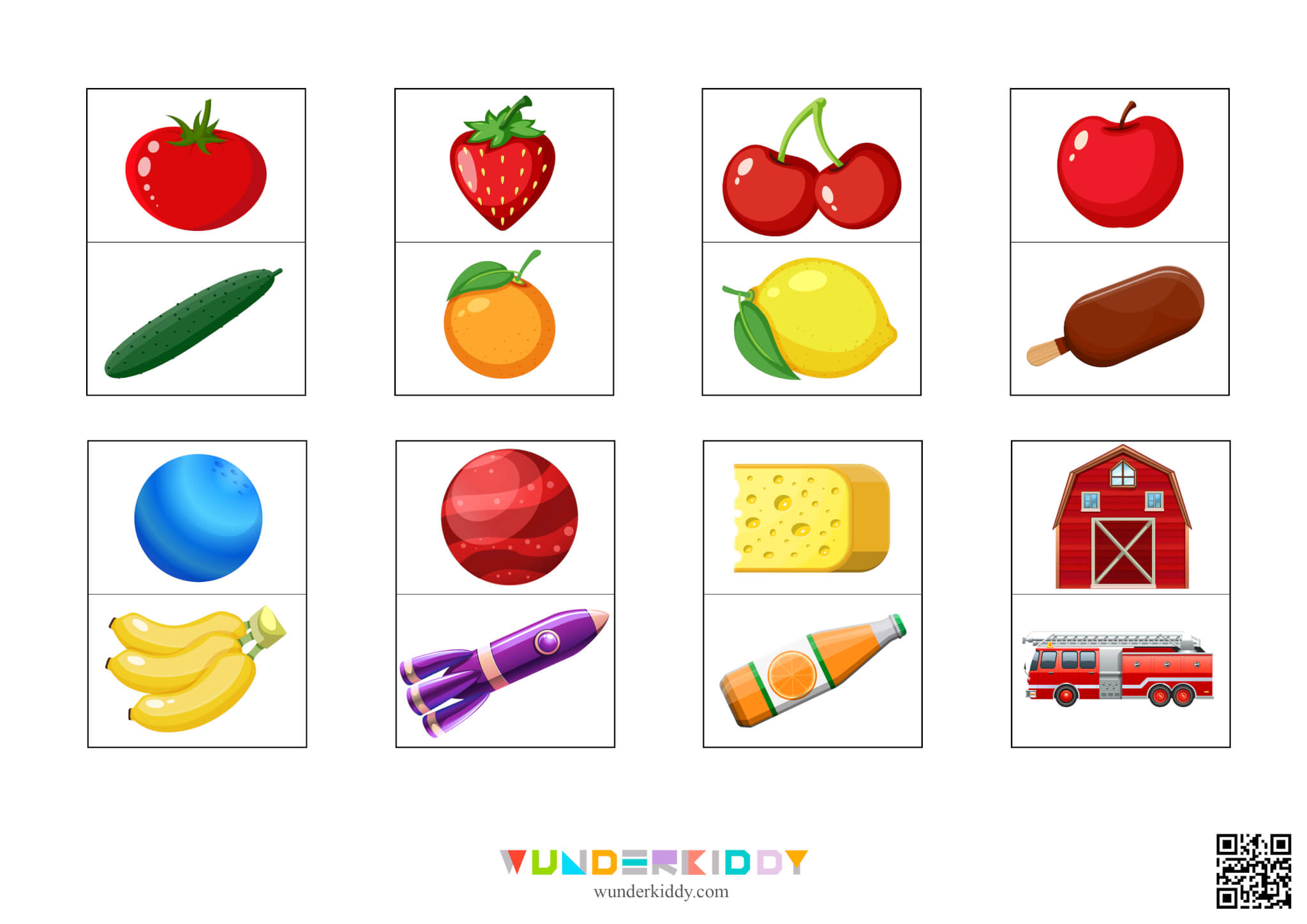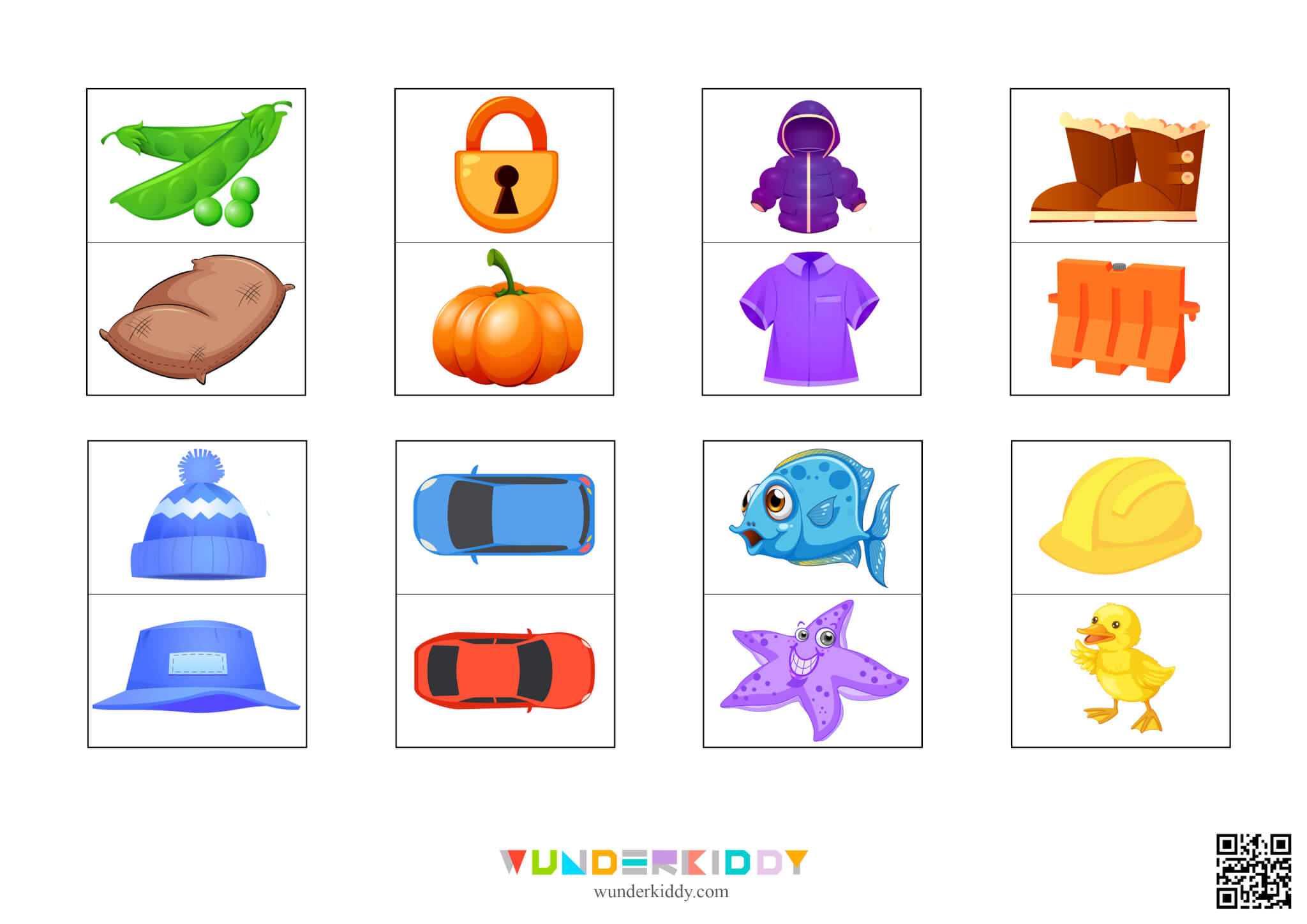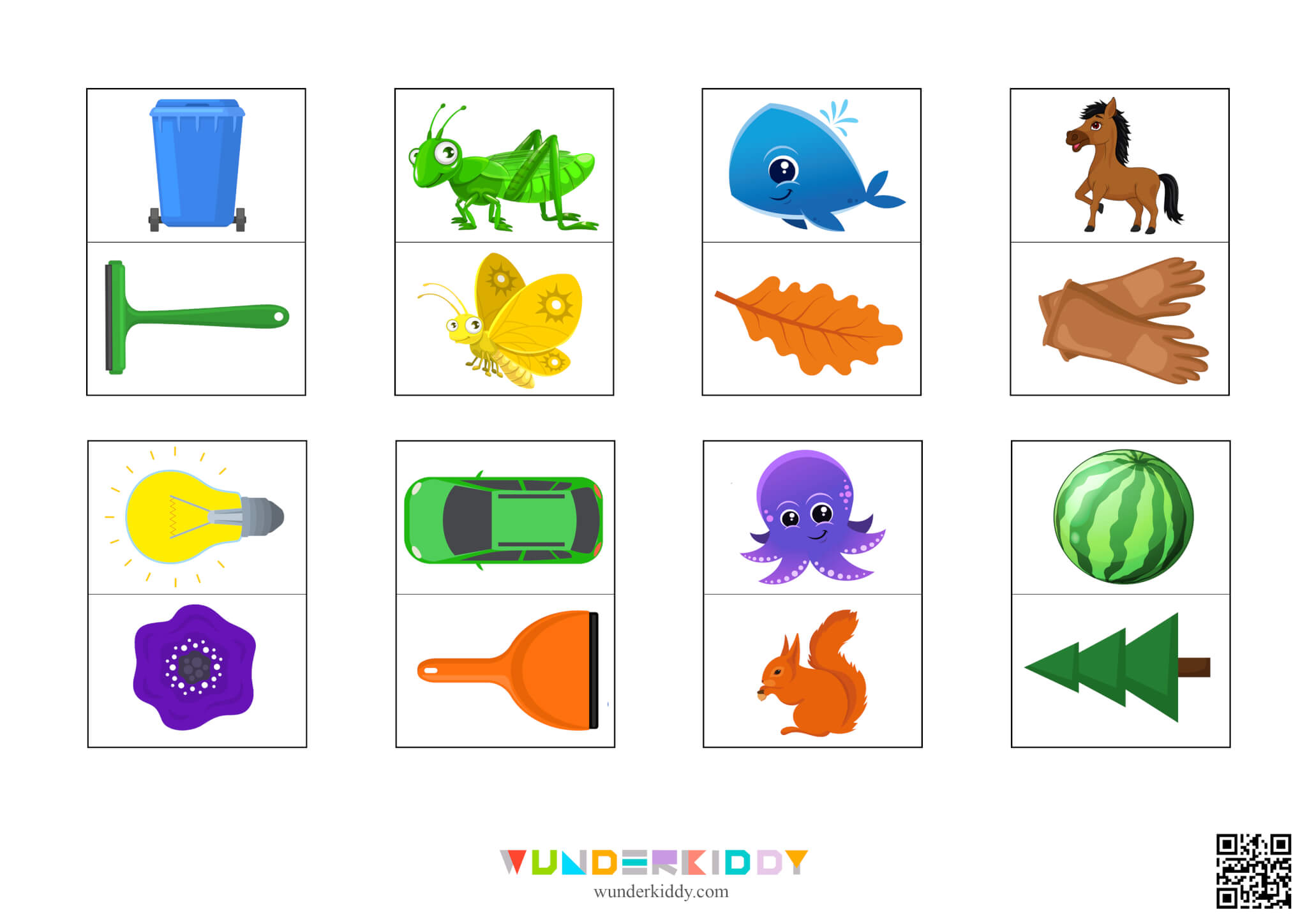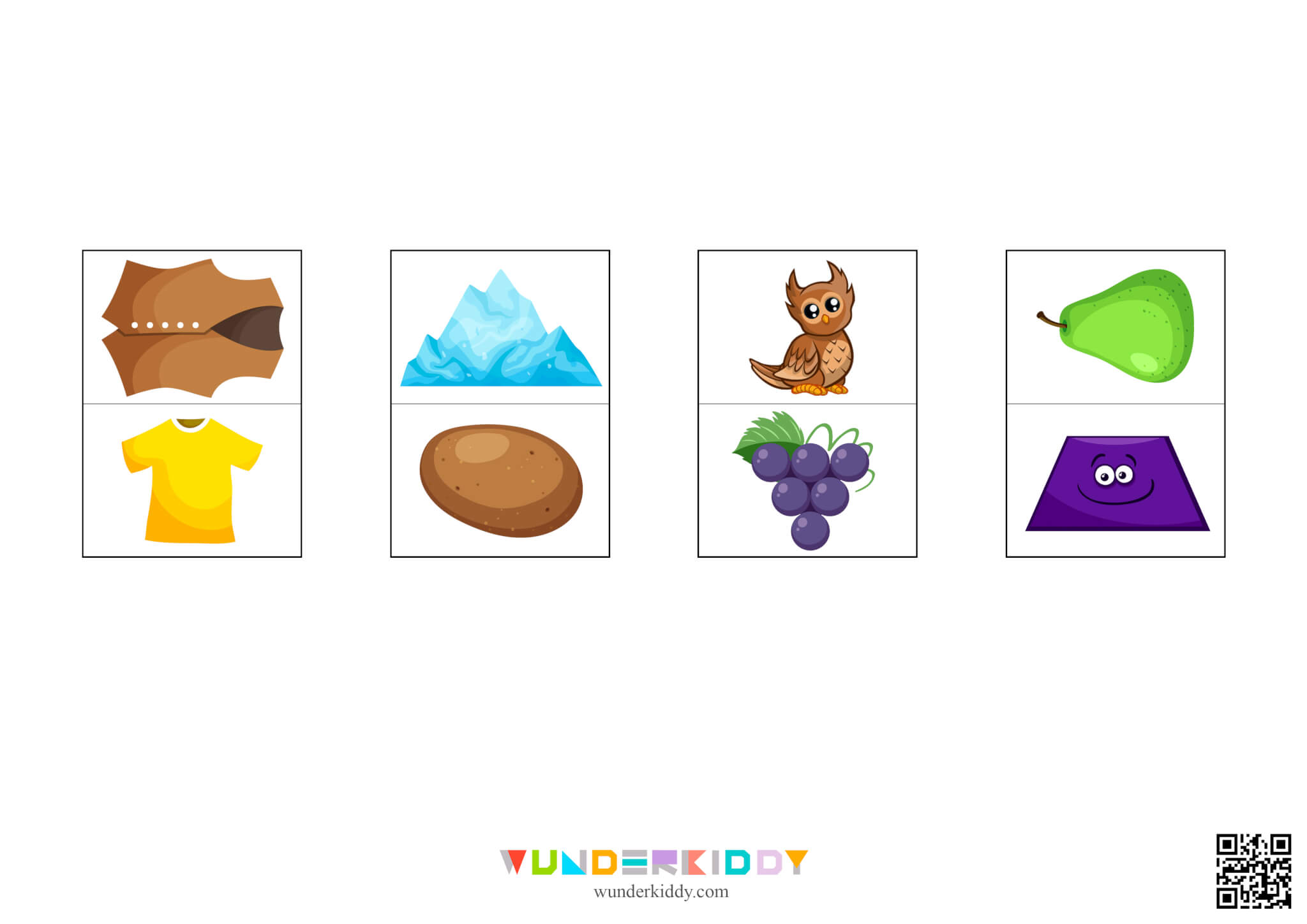 The game for the development of a child 3-4 years old on the principle of dominoes will help to consolidate the acquired knowledge of colors, train thinking and fine motor skills.
Print the dominoes printable material and cut it into rectangles (domino elements), which instead of dots show a variety of colored objects. Each color is associated with a number from 1 to 6.
Rules of the game:
Flip the cut dominoes over and mix them up.
Each player chooses 6 cards from the set.
The player with more of the same color takes the first turn. For example, if the first player has 7 green colors and the second player has the most yellow colors - 5, then the first player makes a move.
The player places any card from the chosen ones on the game board, and the opponent must answer the turn from their set and put the same color to each other. For example, if there are red and purple dominoes on the board, then it is necessary to answer only with a card with any of these two colors.
If a participant runs out of cards or does not have the required color for a move, then it is necessary to pick up from the flipped elements.
The one who runs out of cards the fastest wins.
To begin with, the child can play the game by themselves, building chains of cards by color. After mastering the rules of the educational game, it can be played together. Playing together will add an element of competition and make the game process more exciting.