PREMIUM ACCESS
to 3 500+ kindergarten worksheets
GET IT
X
Pick the Color Vegetables Matching Activity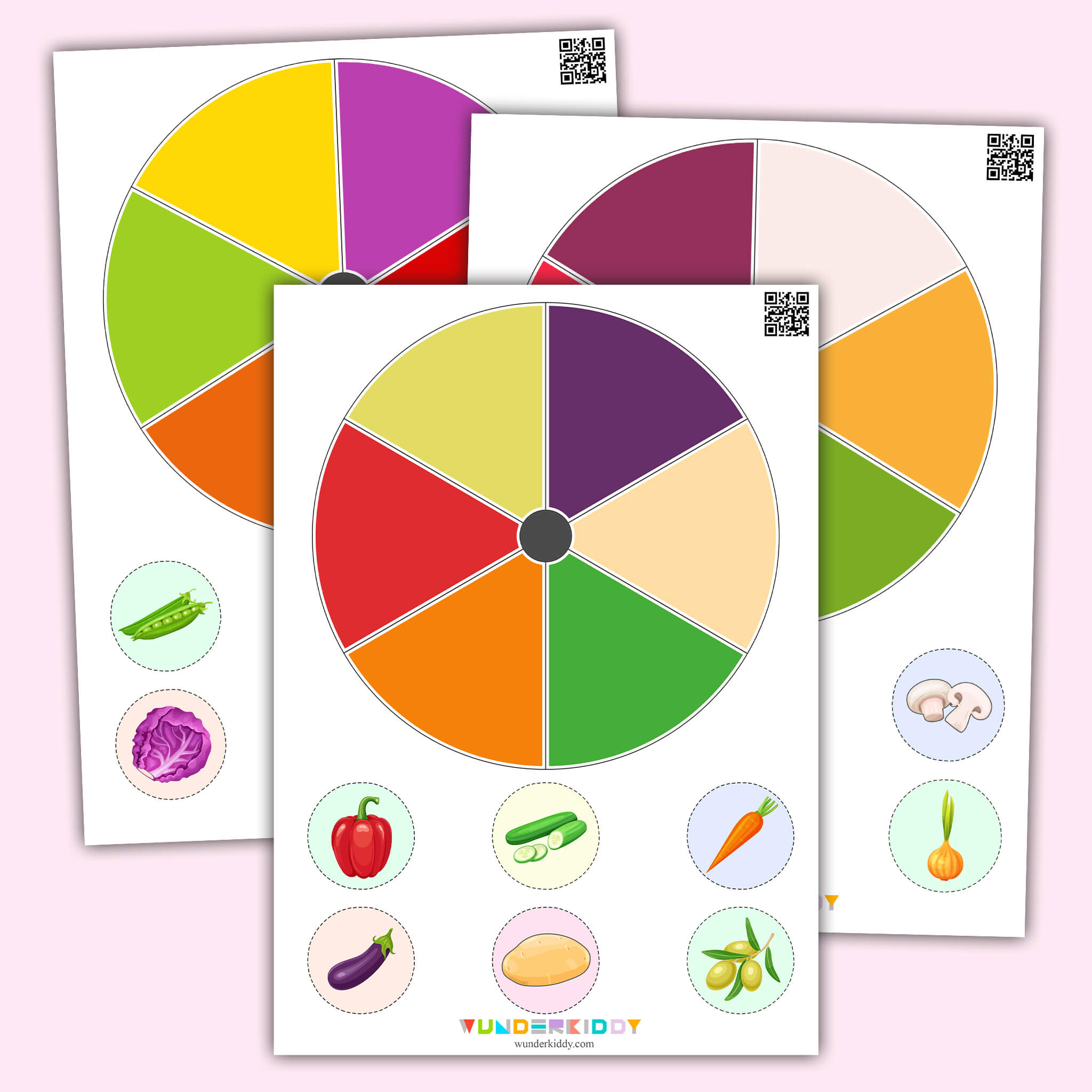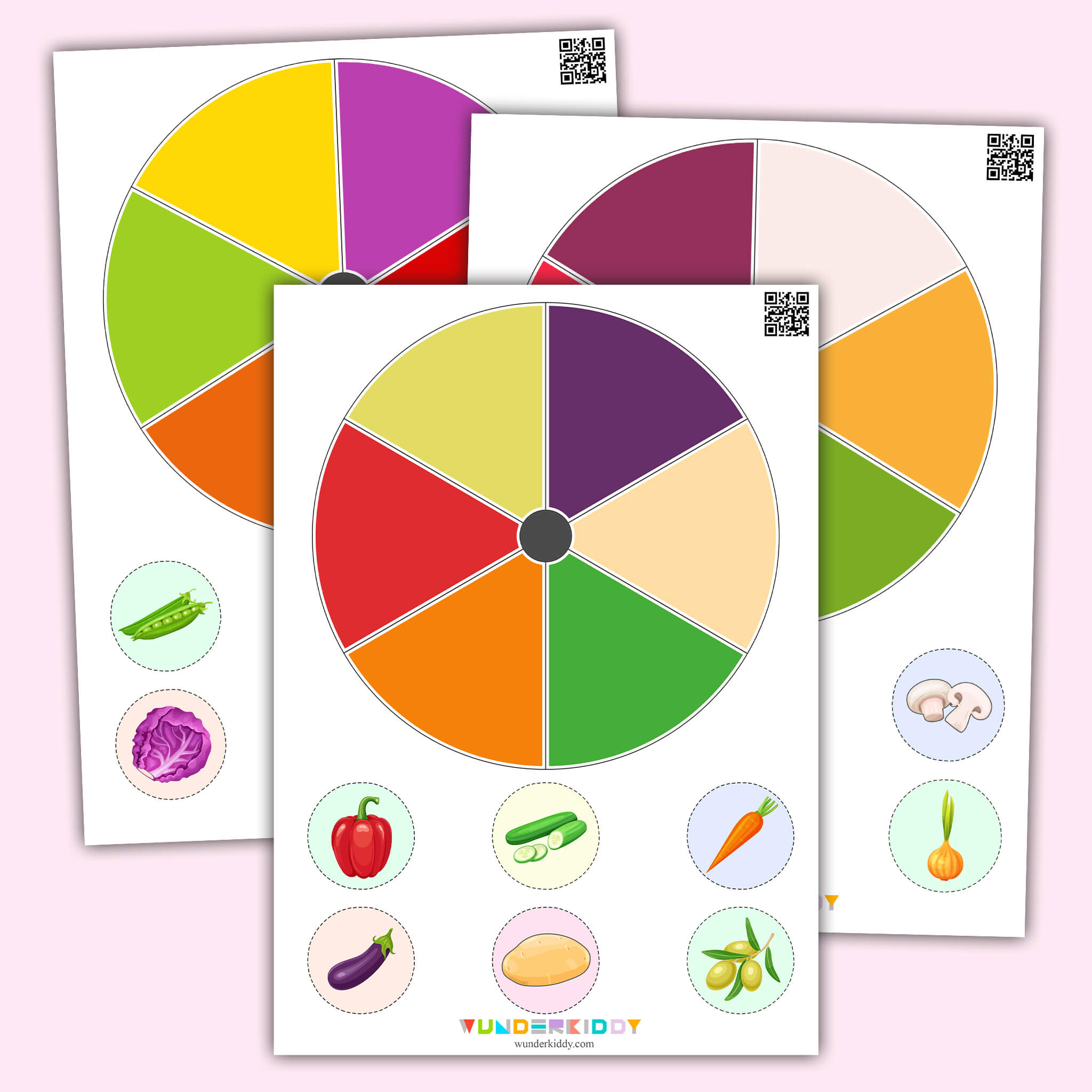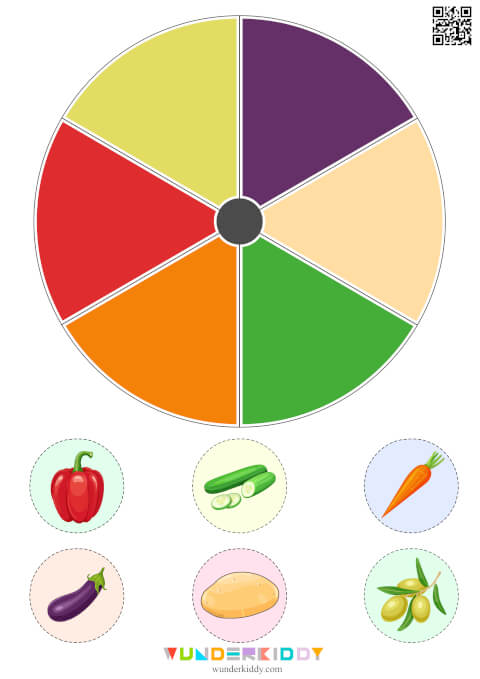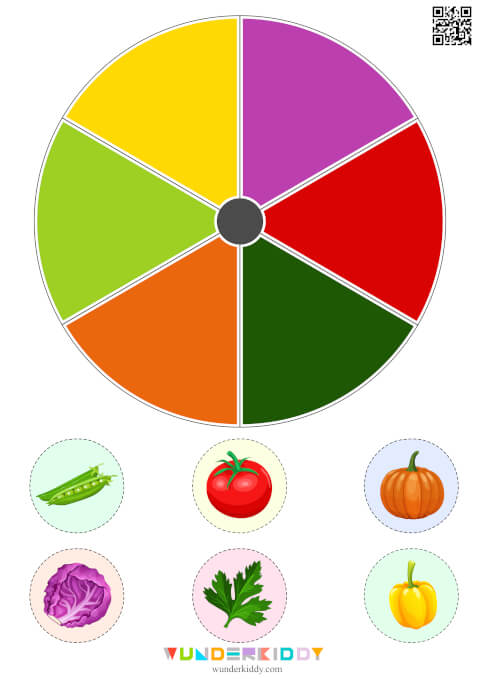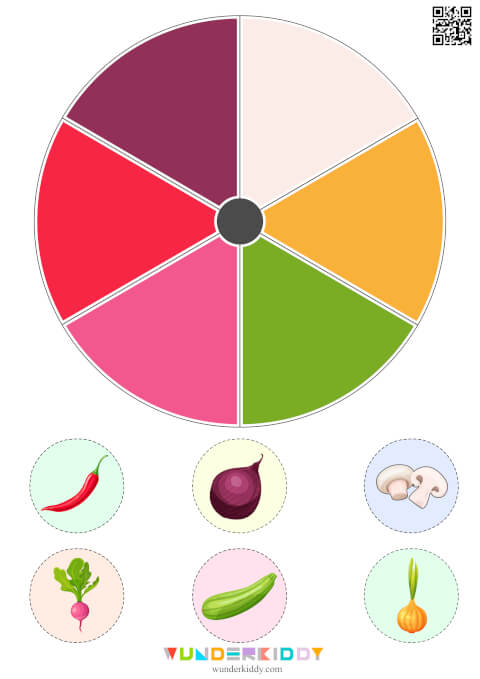 Educational game Colored Vegetables is meant to develop visual perception, logical thinking and fine motor skills by preschoolers. It is a play-and-learn activity well suited for kindergarten lessons or homeschooling. The task is to find matching color for vegetables.
Print activity sheets and cut out circles with colored segments and cards with vegetables. To play, you will also need some clothespins. Fix the cards with vegetables on the clothespins using a glue or a scotch tape. First, ask a child to take one clothespin with the card and tell what the vegetable it is and what color it has. Then ask your child to hang the clothespin on the segment of the same color.
If you don't have any clothespins, a vegetable can be placed on the matching color segment.