PREMIUM ACCESS
to 3 500+ kindergarten worksheets
GET IT
X
Logic Activity Colored Clothes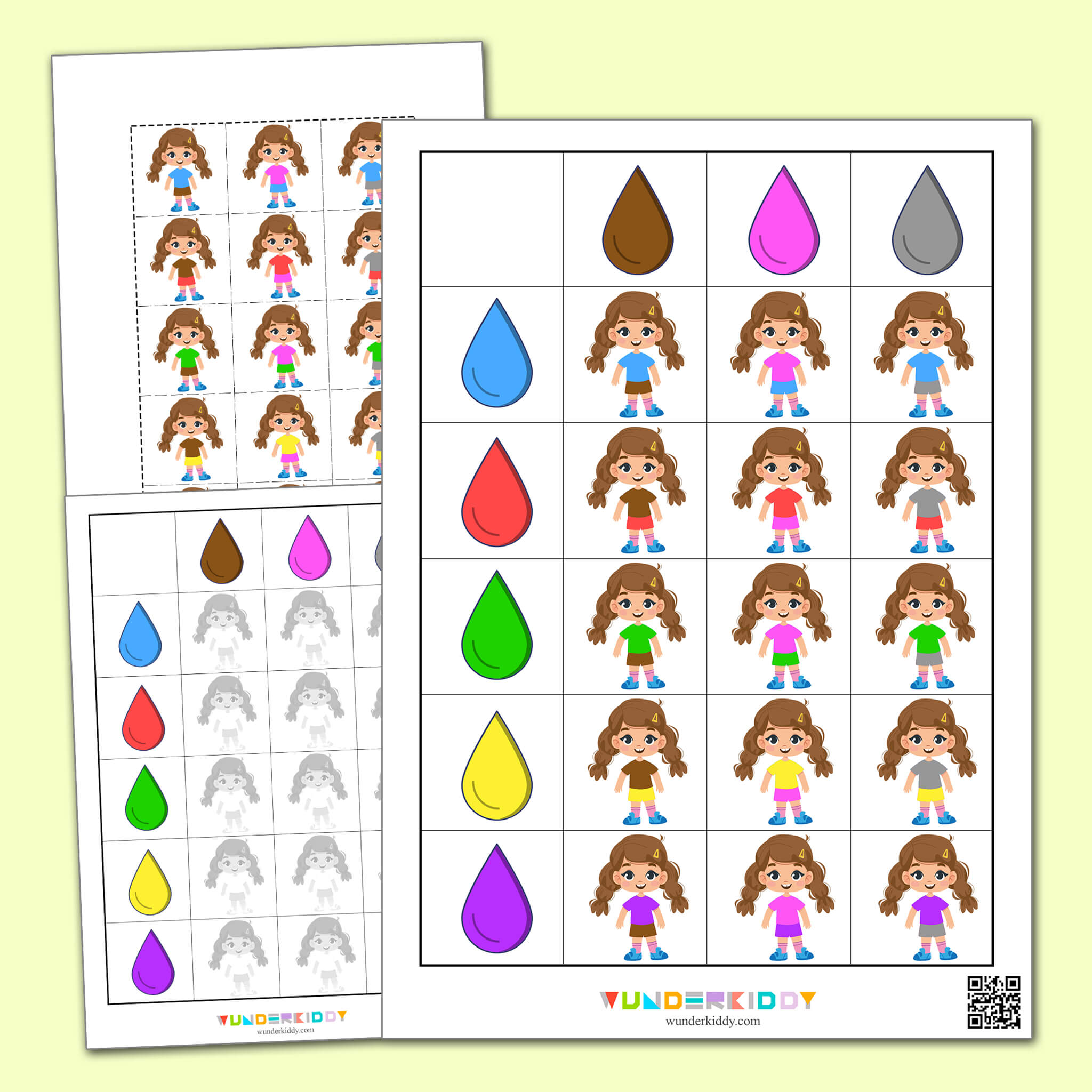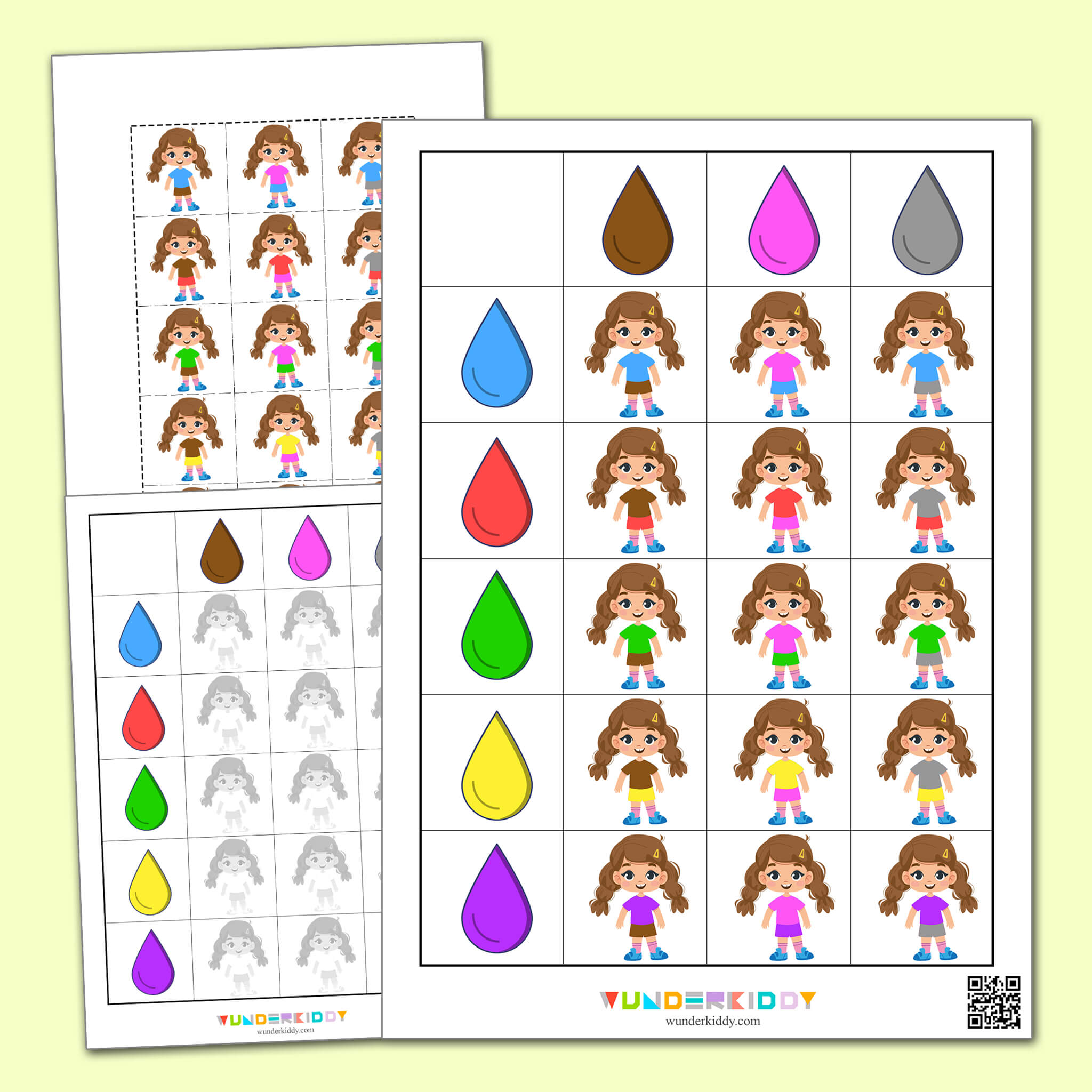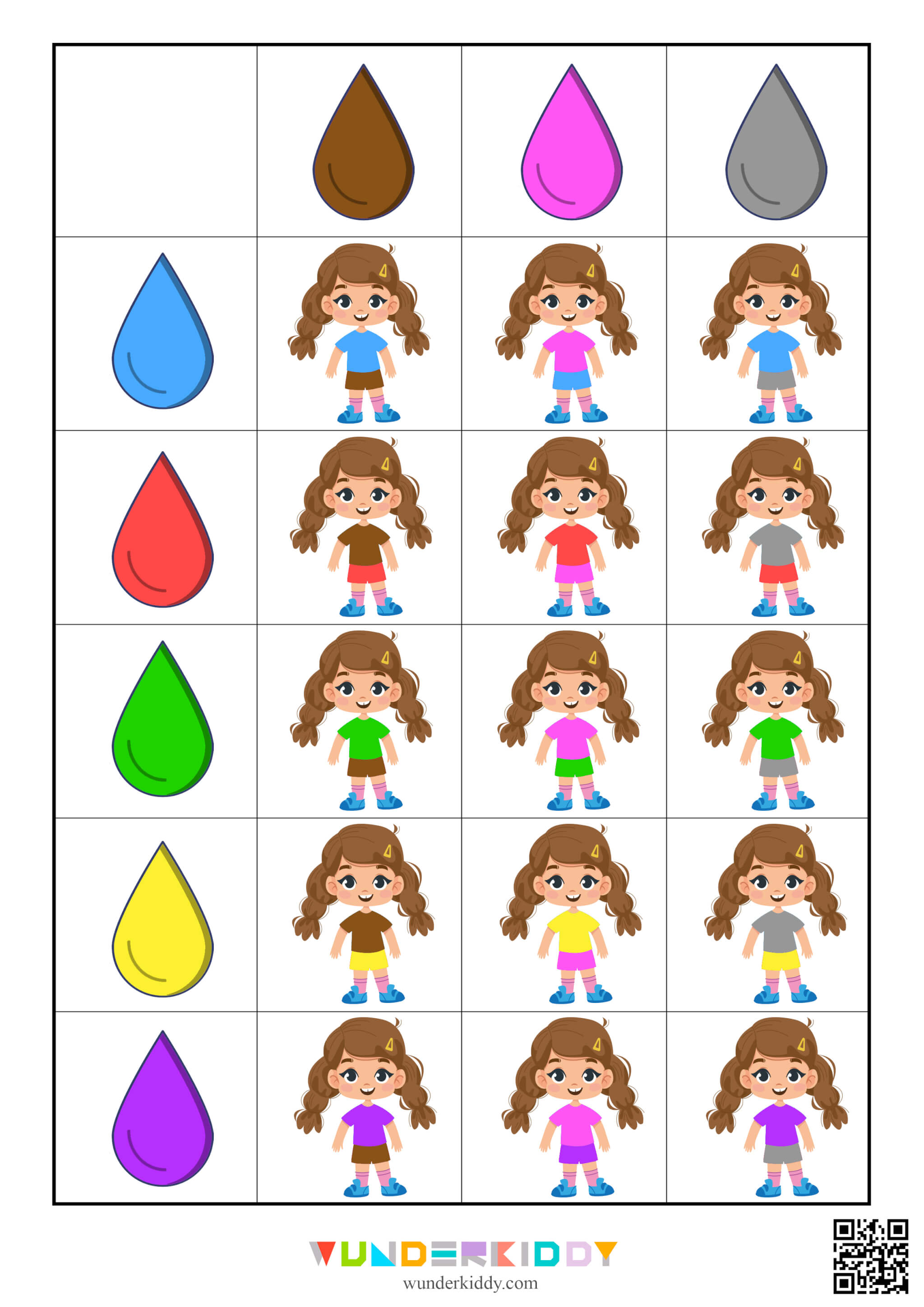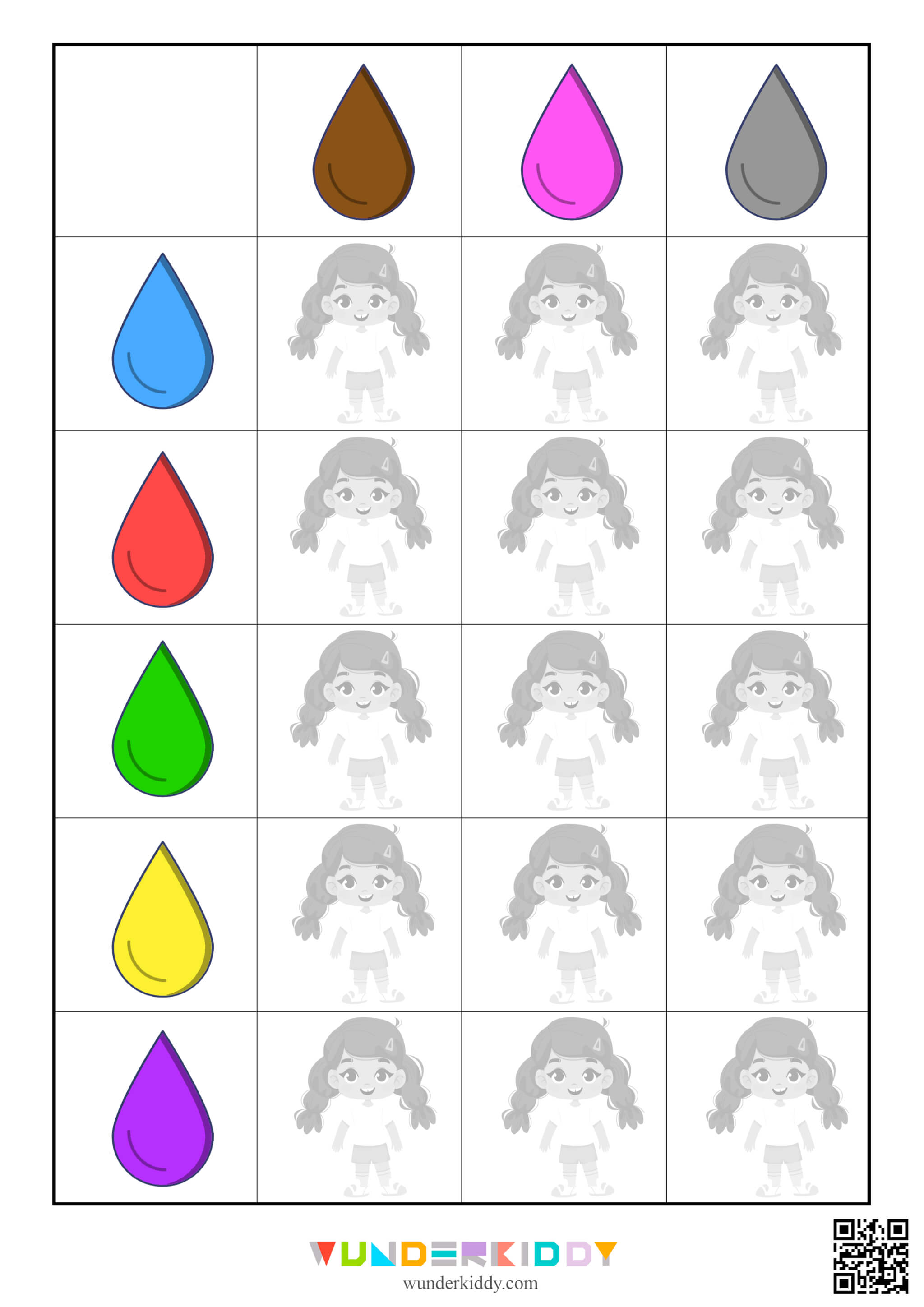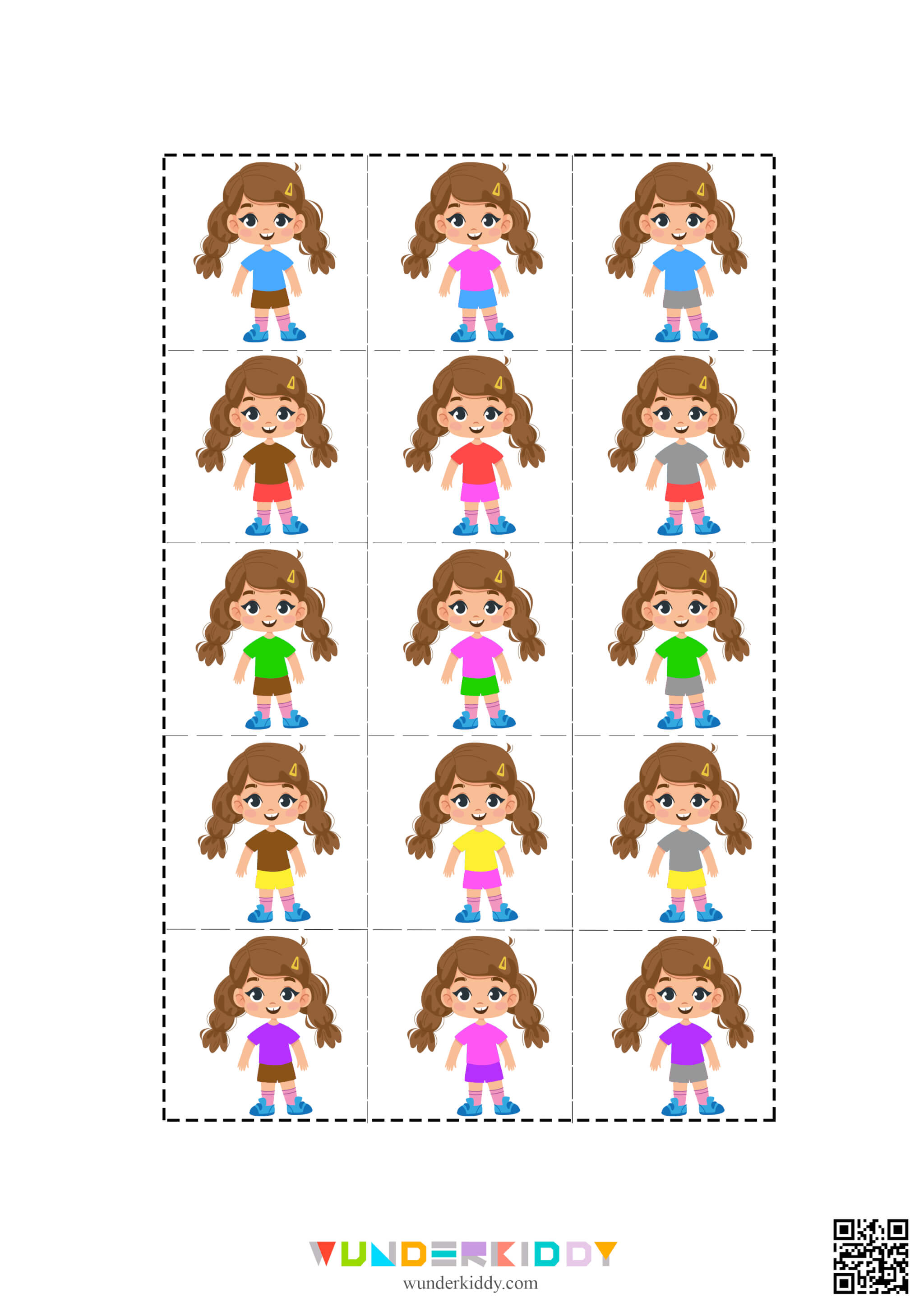 The «Colored Clothes» match the color worksheet for the development of children from 3 years will help revise the colors. The task will train attentiveness and logical thinking.
Print out the table for the game and a set of colored cards to be cut and mixed. The table consists of three columns and five rows, which form 15 cells to fill. Each row and each column is marked with a certain color. These colors correspond to the colors of the items of clothing (shorts and a T-shirt) of the girl depicted in the cells of this table.
The child needs to look carefully and match the color of the column and the row to understand what color clothes the girl should be wearing in a certain cell of the table. Then put the corresponding card with the girl's picture in the black and white cell.