PREMIUM ACCESS
to 3 100+ kindergarten worksheets
GET IT
X
Free Water Cycle Craft Template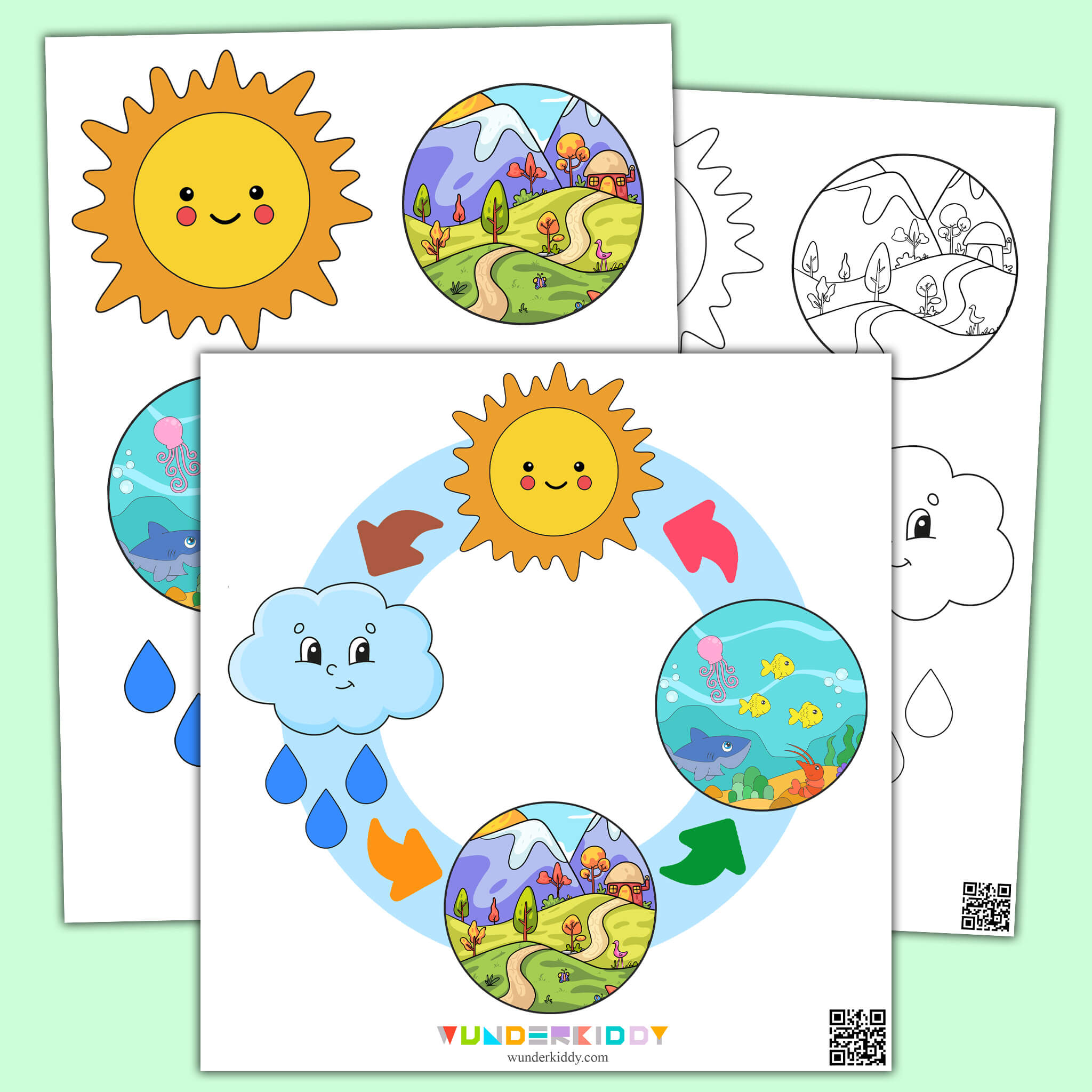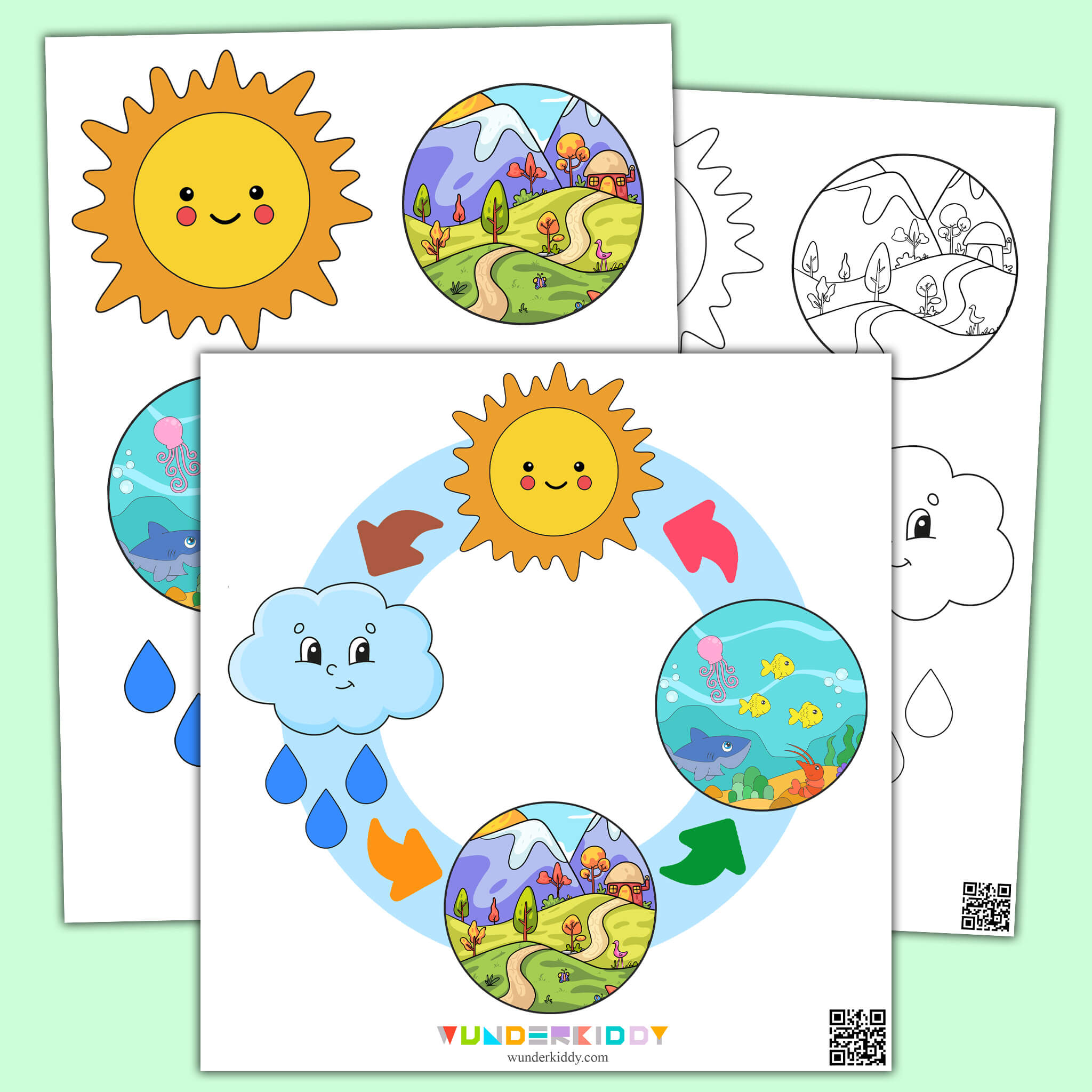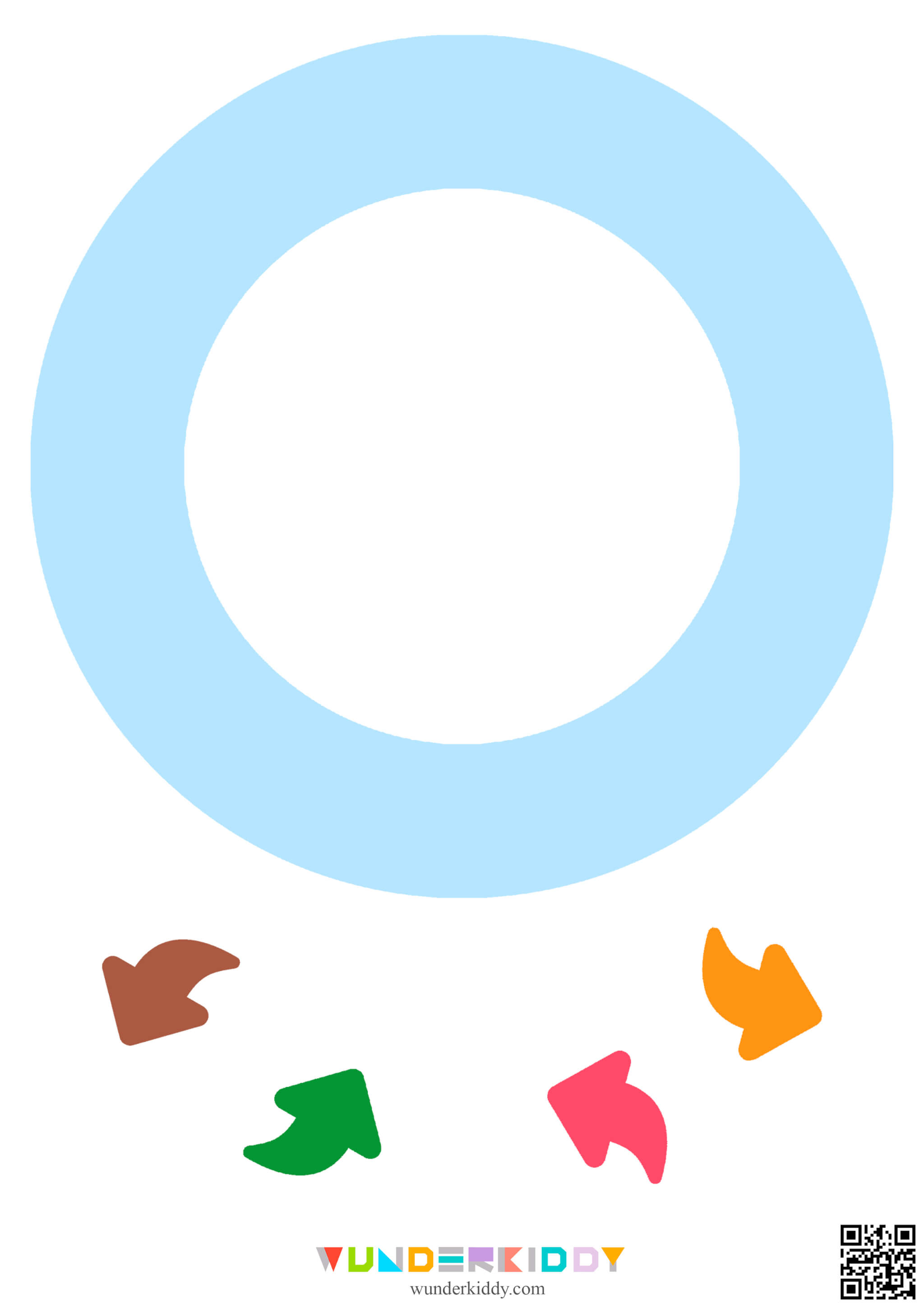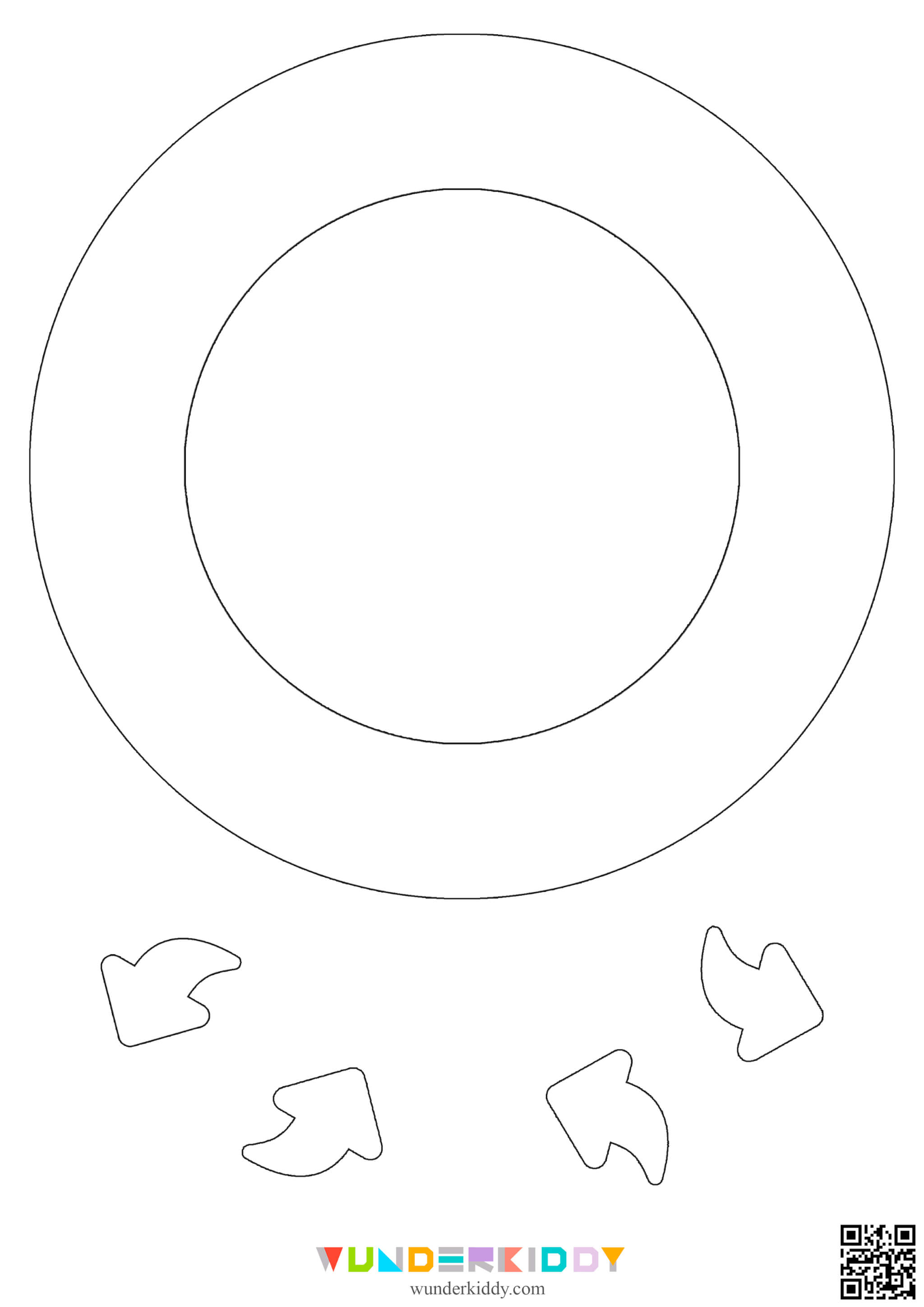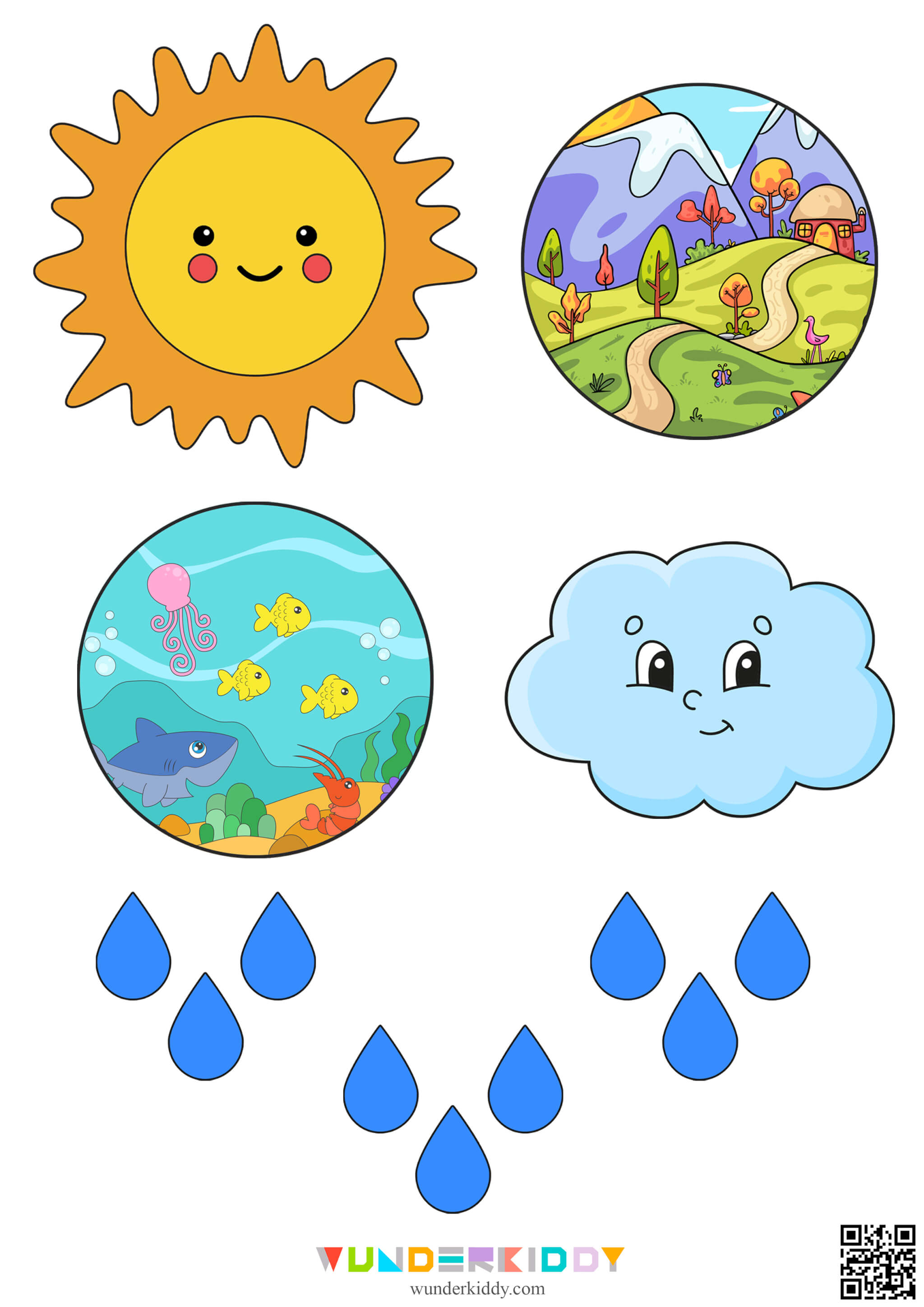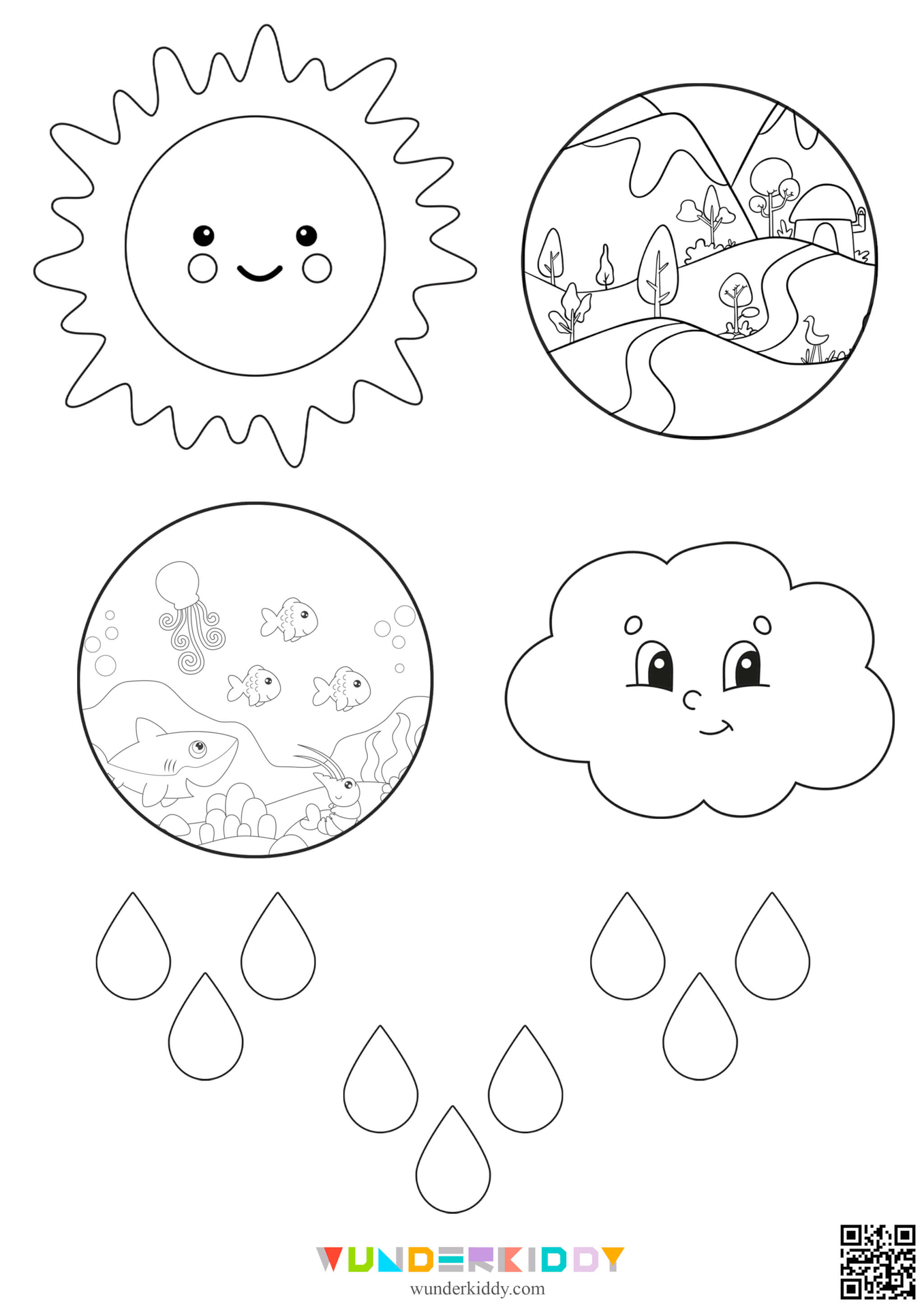 Paper handicraft template Water Cycle is meant to demonstrate children principles of water cycling in a simple child-friendly form. Where does the water of the sea come from? What are clouds made of? Doing this paper craft work, children learn about water cycling, develop fine motor skills and improve their vocabulary.
There are two types of templates here: colored and black-and-white. If you prefer, print colored template sheets, cut out all pieces and glue them on the empty sheet according to a sample.
If you prefer to do everything by yourself from the very beginning, print a black-and-white template and first color all the elements, then cut them out and glue on the empty sheet according to a sample. You can connect cloud with water drops using paper stripes or a cotton thread.
Printable educational worksheets and templates for preschool children from WUNDERKIDDY let make learning fun and pleasant.