PREMIUM ACCESS
to 3 500+ kindergarten worksheets
GET IT
X
Math Worksheets for Kids Water Droplets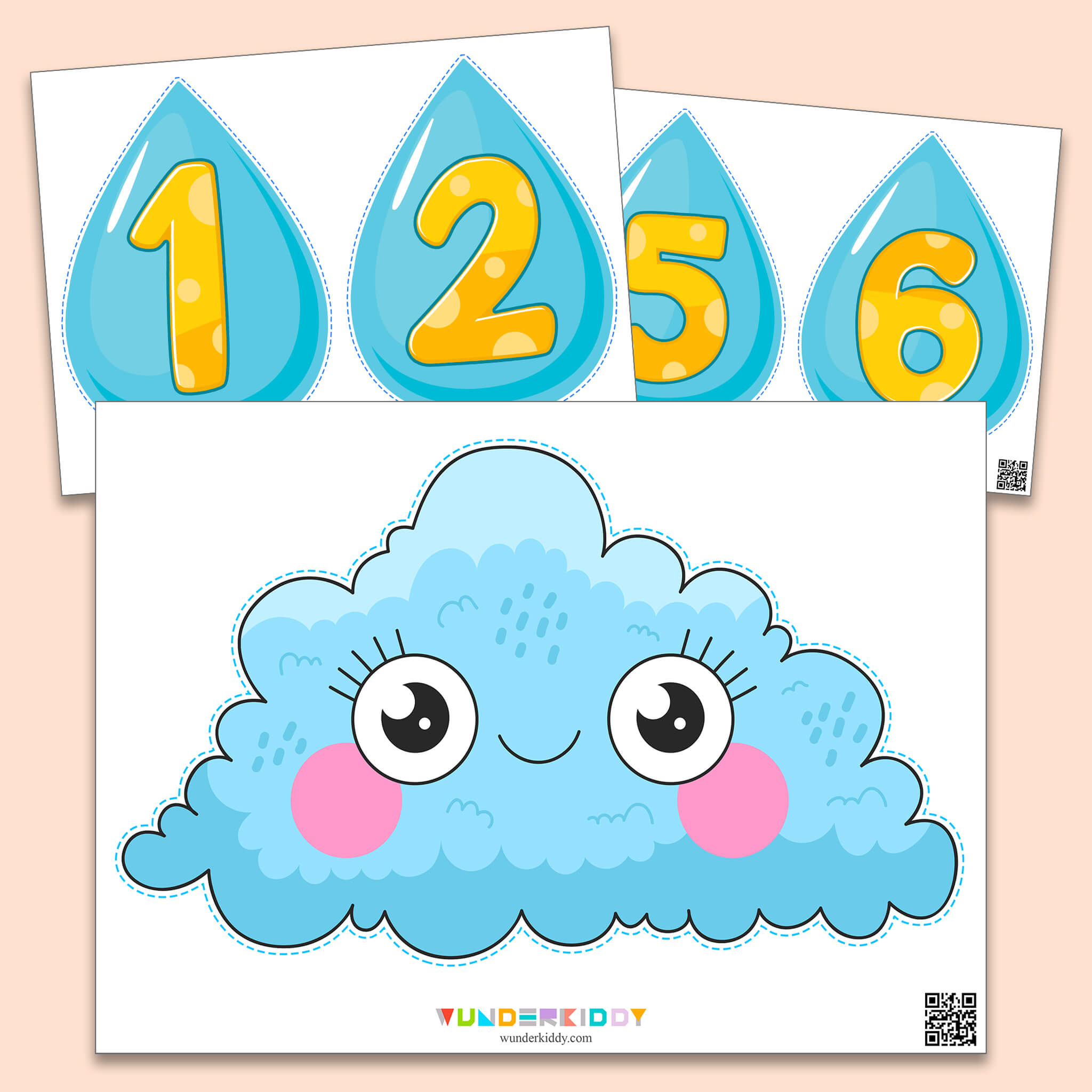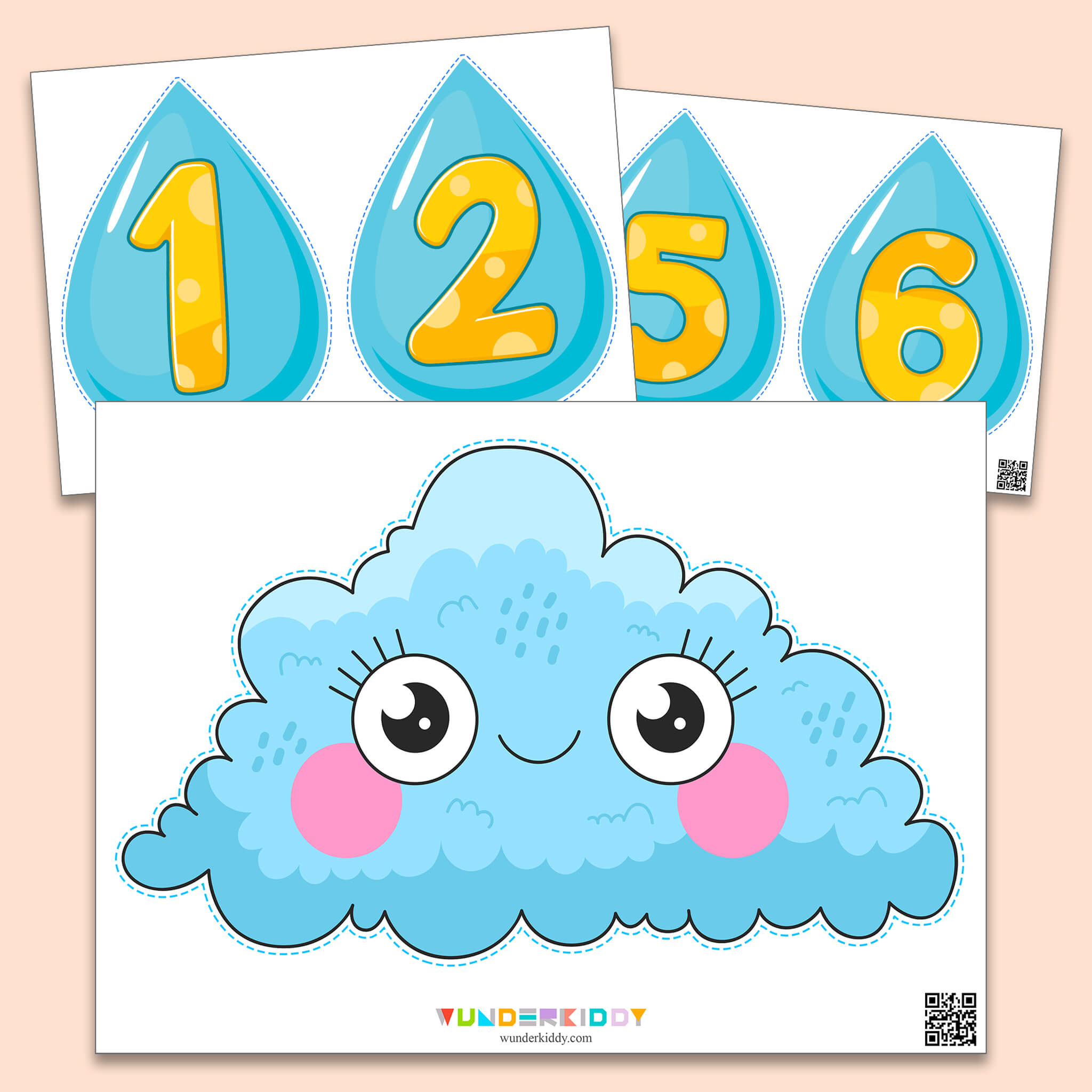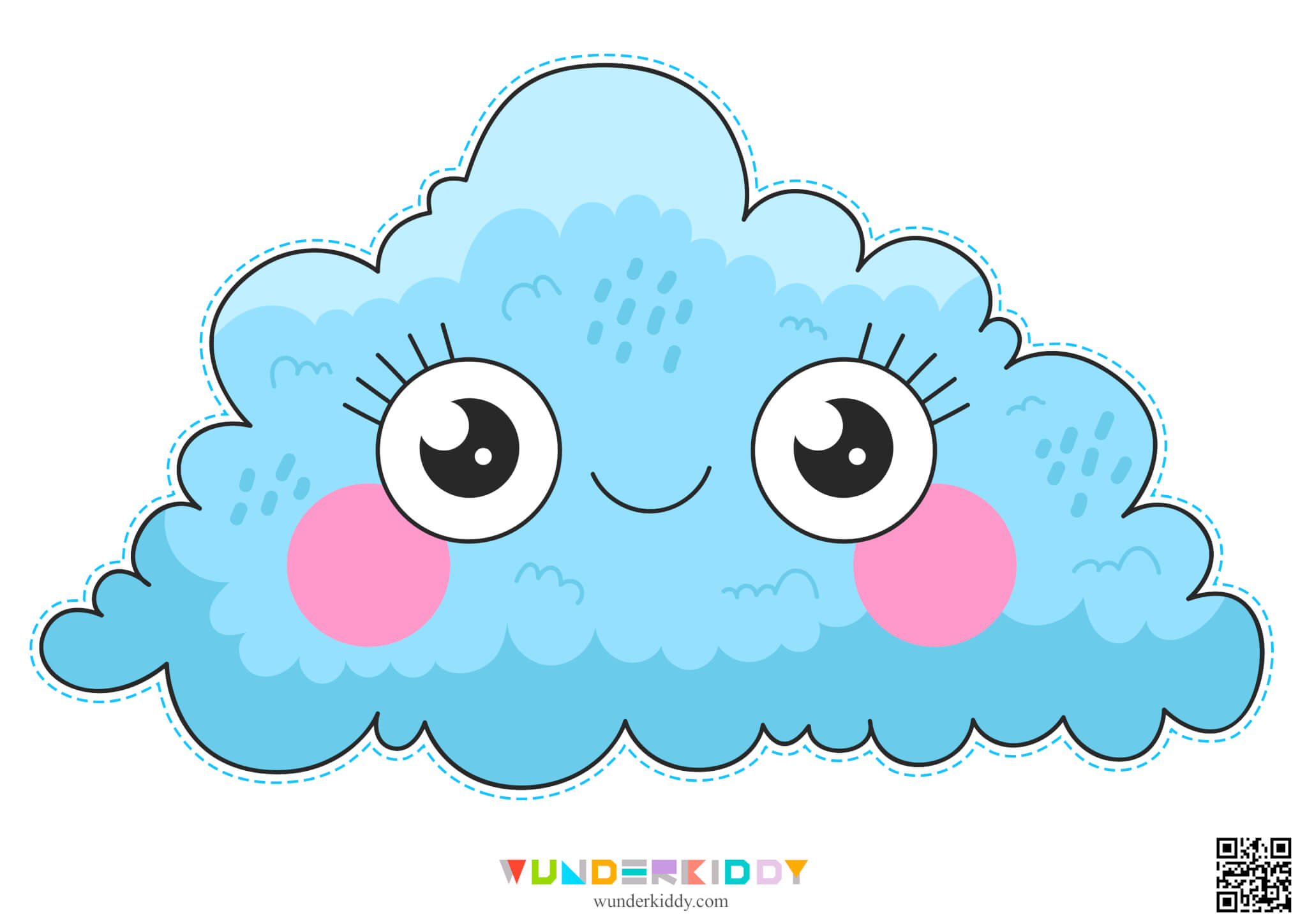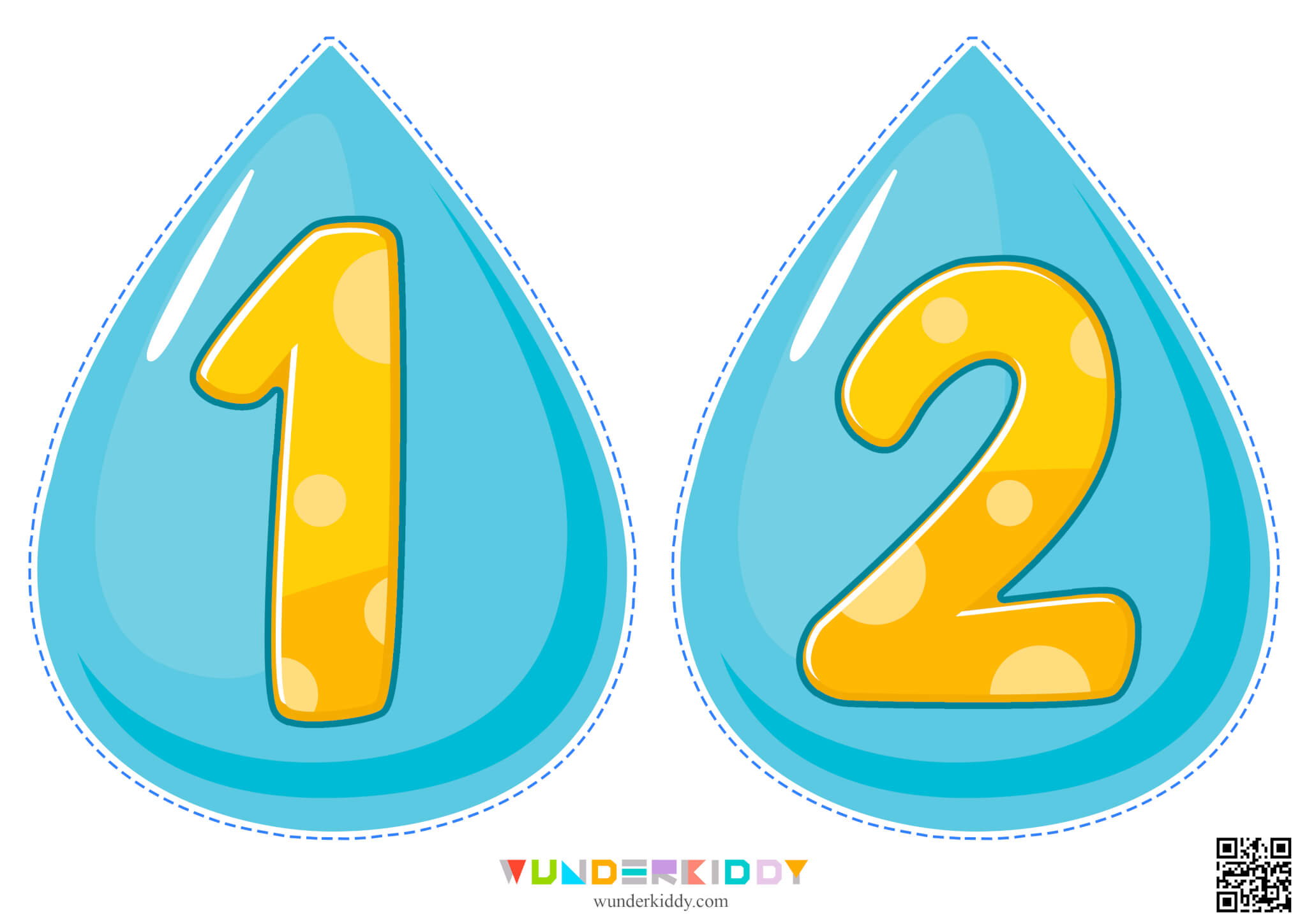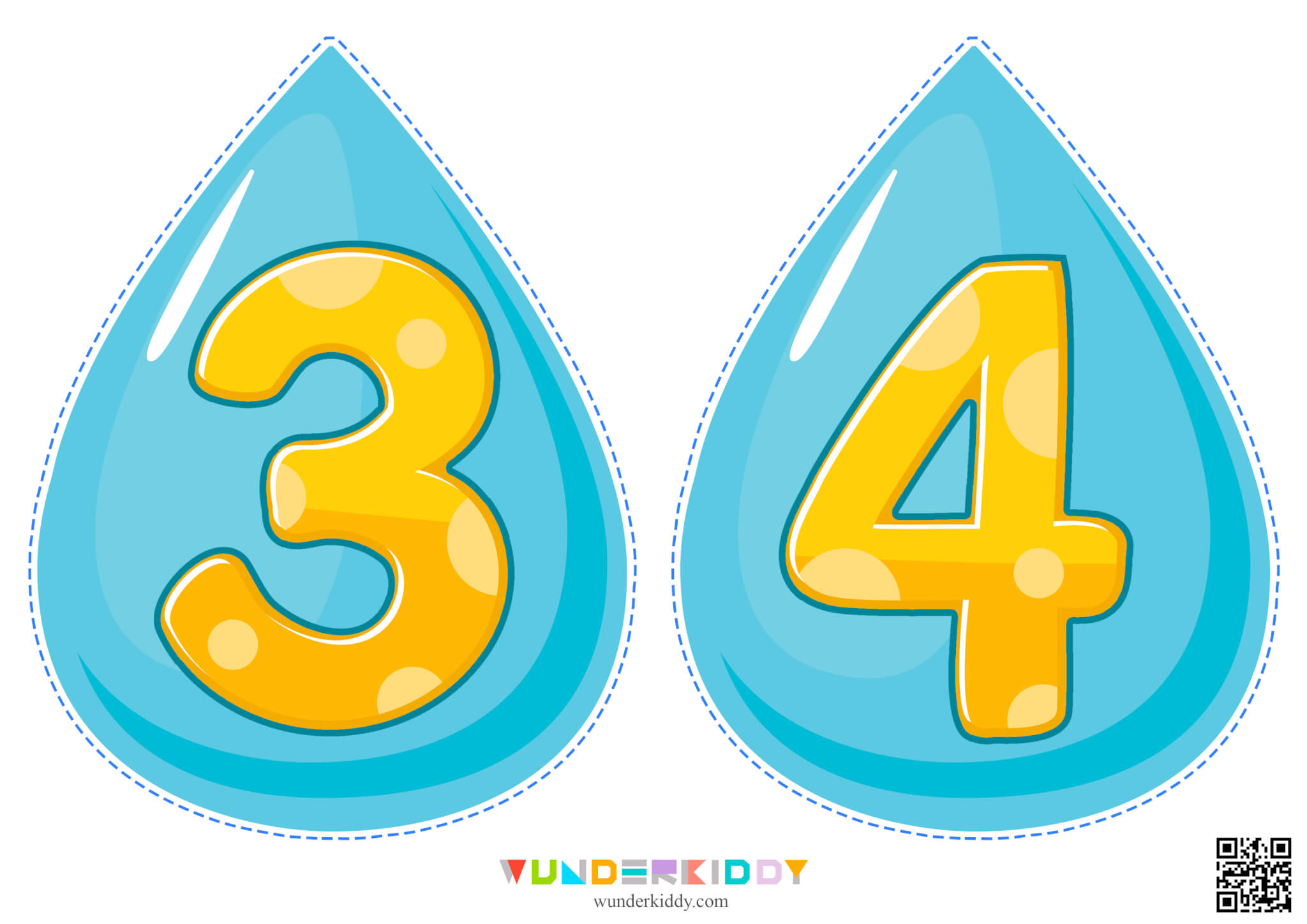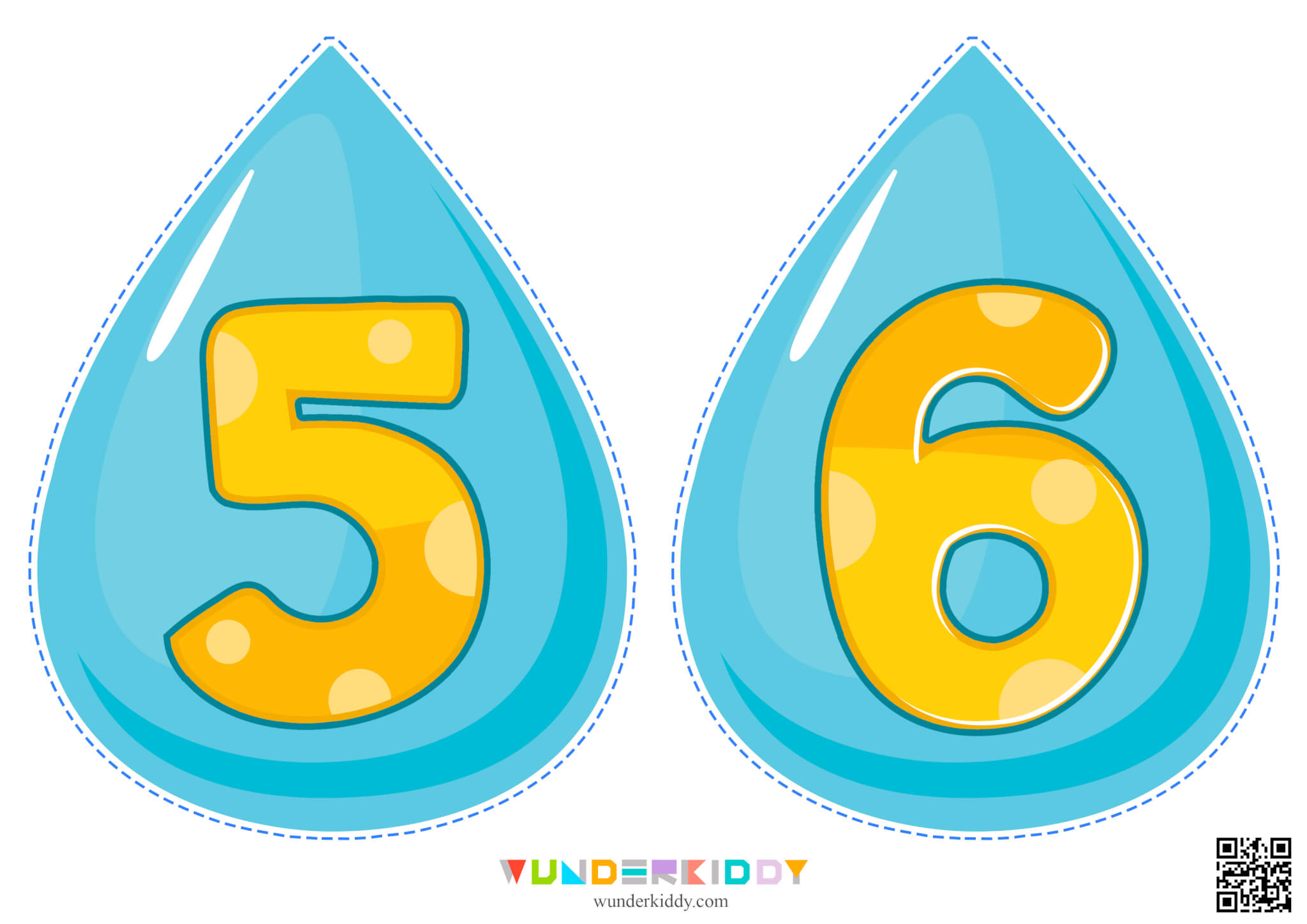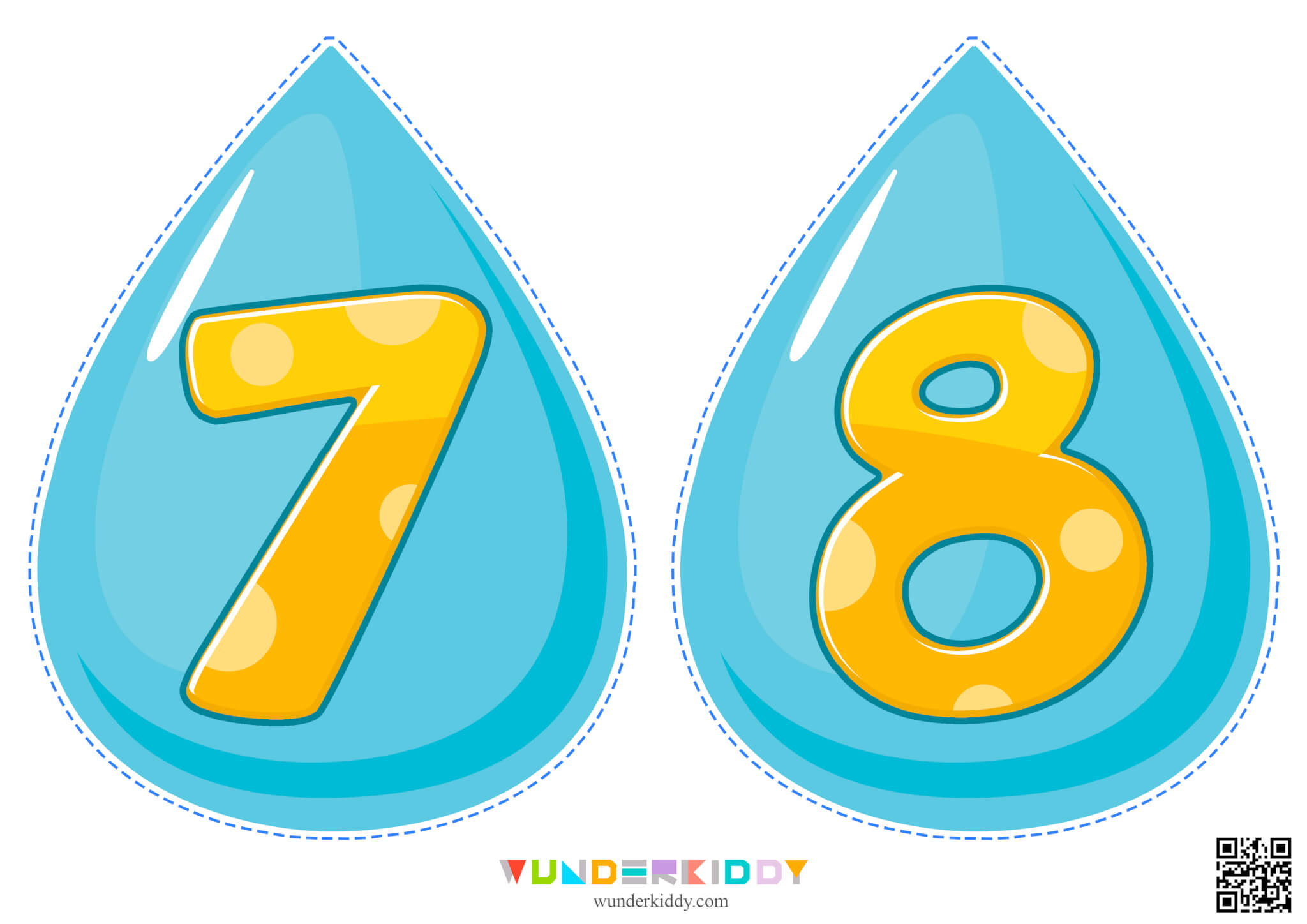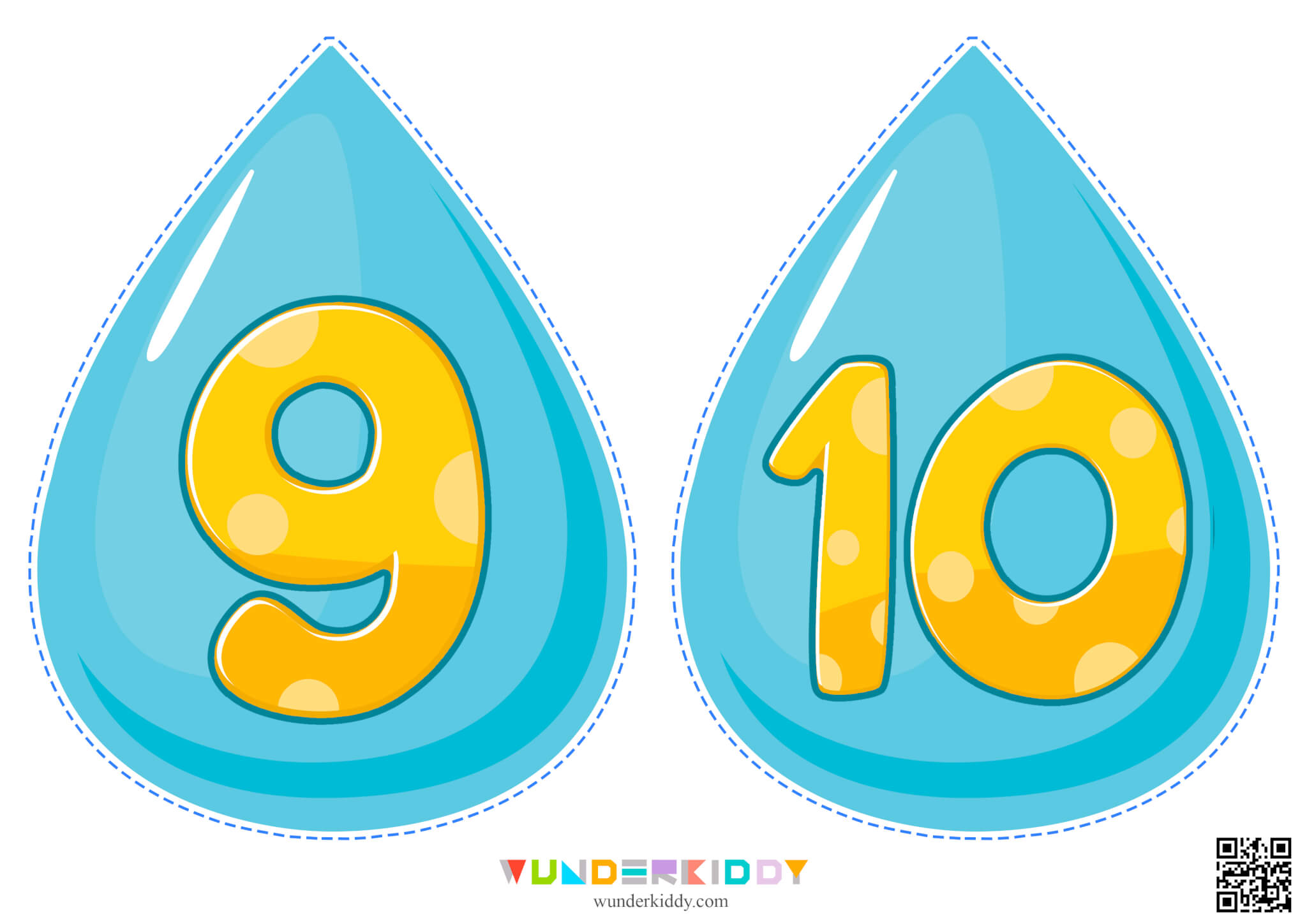 The «Cloud and Droplets» math activity for toddlers will help children from 2-3 years old learn and memorize the numbers from 1 to 10 and practice counting skills.
Print and cut out the cloud and droplets with numbers. These can be used as a demonstration for learning numbers. Show your child the drop, say the number and repeat several times. The child should memorize what the number looks like and what it is called. You can also place the rain cloud on the wall for the child to visually memorize the numbers and their order.
When the child learns all the numbers well, you can come up with interesting games, such as:
Place several drops under the cloud in numerical order and ask your child to name the numbers on the drops. By naming them one by one, your toddler will learn to count.
For preschoolers who have mastered sequential counting, place a drop with a random number under a cloud and ask them to match the drops with neighboring numbers.
Previous comments are hidden