PREMIUM ACCESS
to 3 500+ kindergarten worksheets
GET IT
X
Christmas Light Garland Activity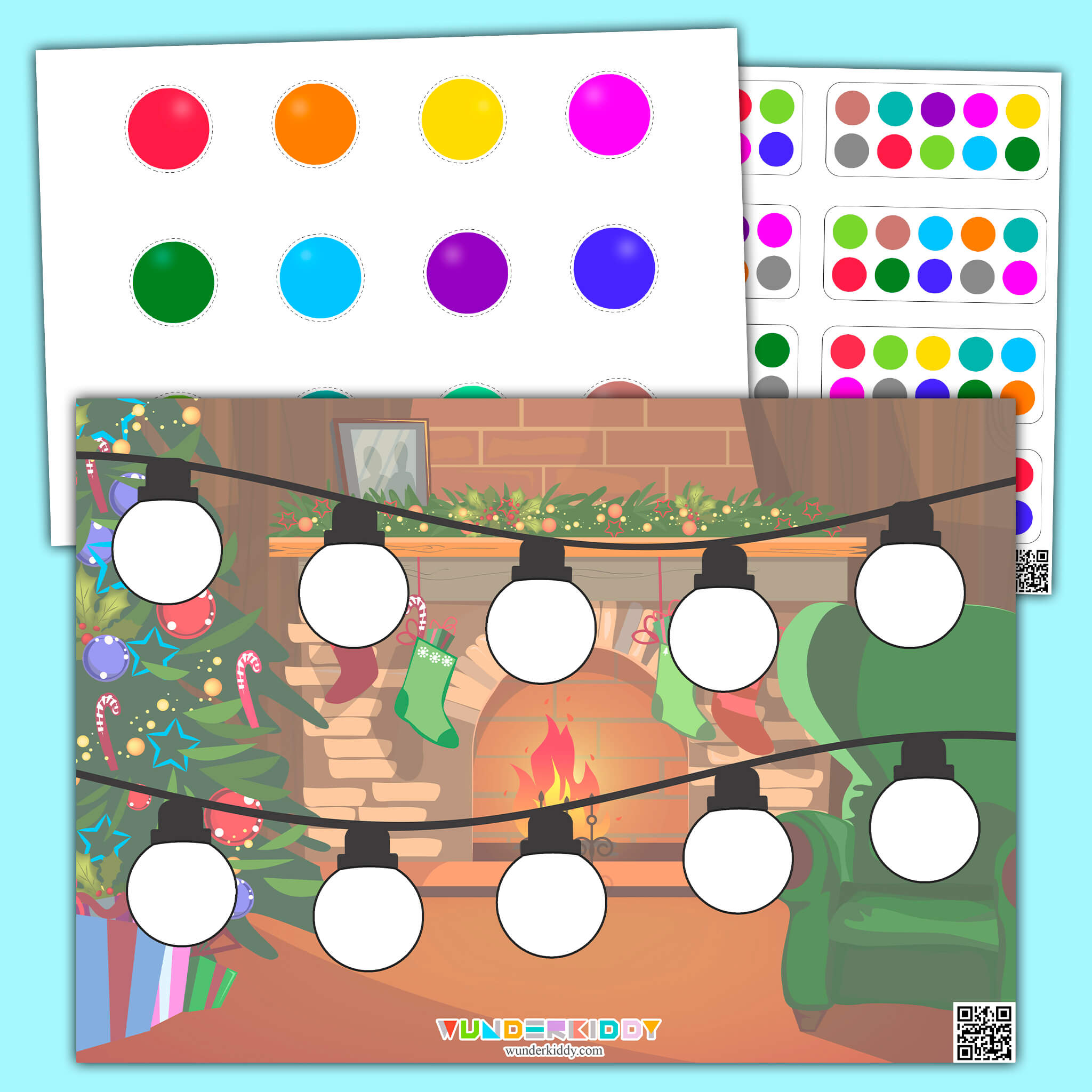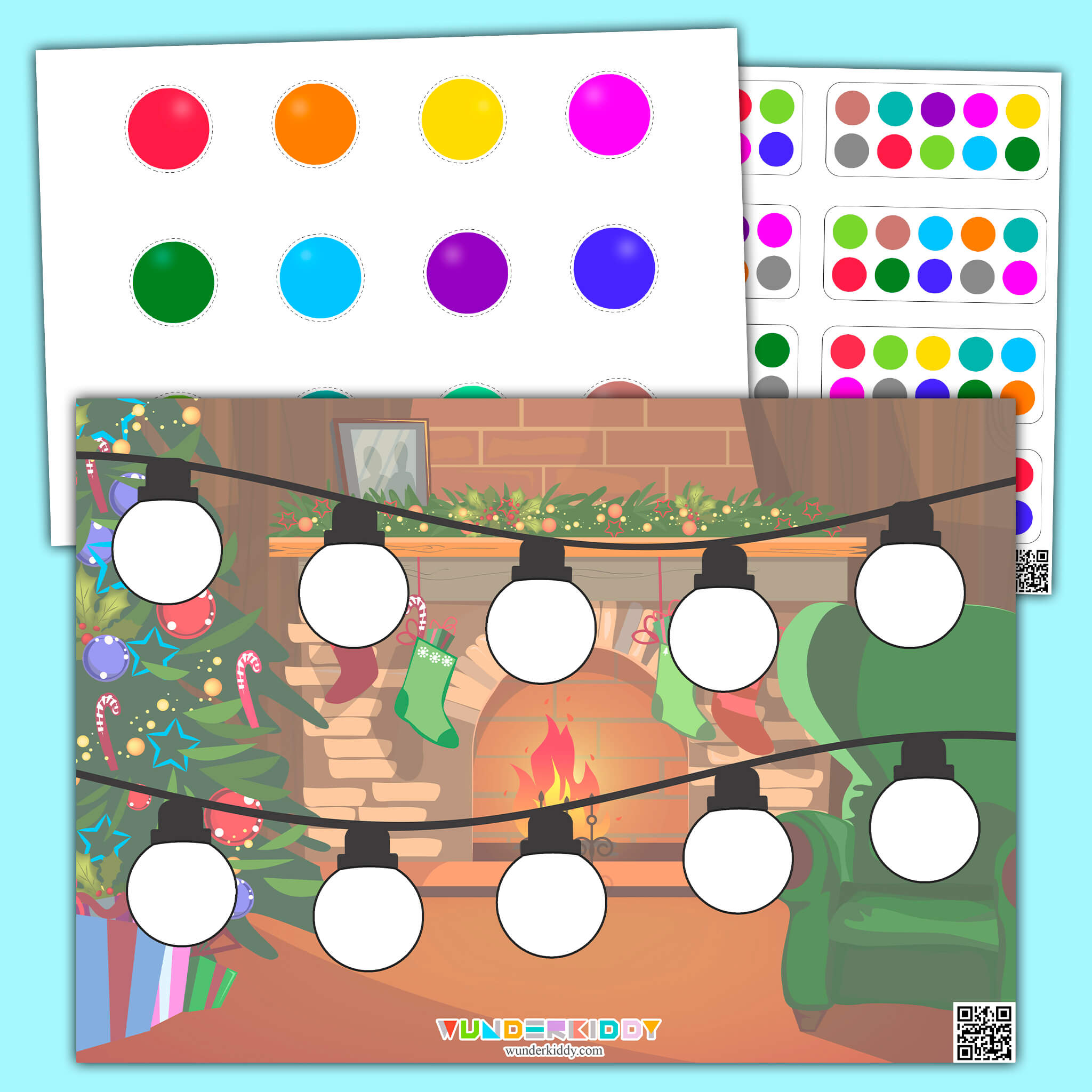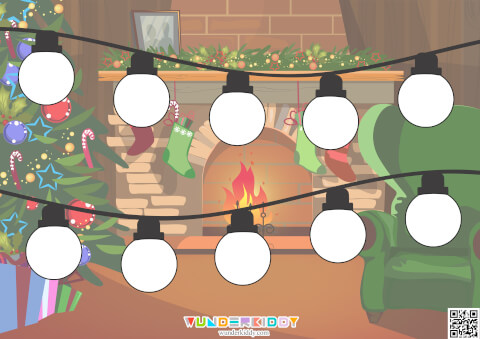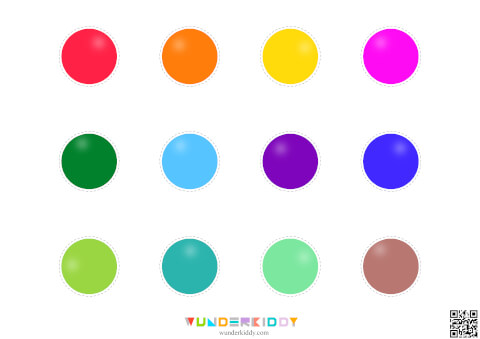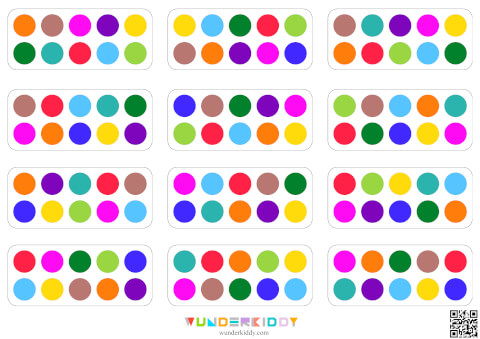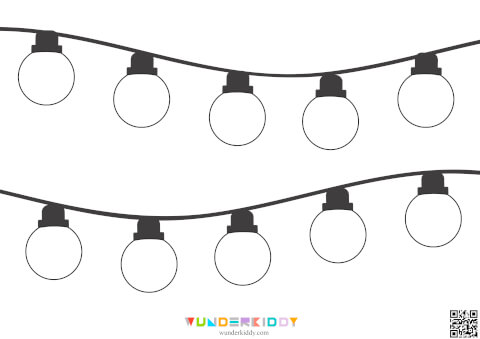 The educational game «Christmas Light Garland» is created to develop memory, attention and fine motor skills of preschool children. The game task is to arrange the lights of the garland in the correct order as shown on the templates.
Print out the game sheets and cut out the necessary elements: color spots and lights for garlands. Choose any template that has 10 color spots (5 in each row). The number of color spots corresponds to the number of blank areas on the garland. Invite your child to look at the sample with color spots and match the colors for the garland in the same order.
By your preference, you can select one of two playgrounds for the game: with a background or without. The playfield without any background will not distract your child's attention and will allow him/her to focus only on the garland.