PREMIUM ACCESS
to 3 000+ kindergarten worksheets
GET IT
X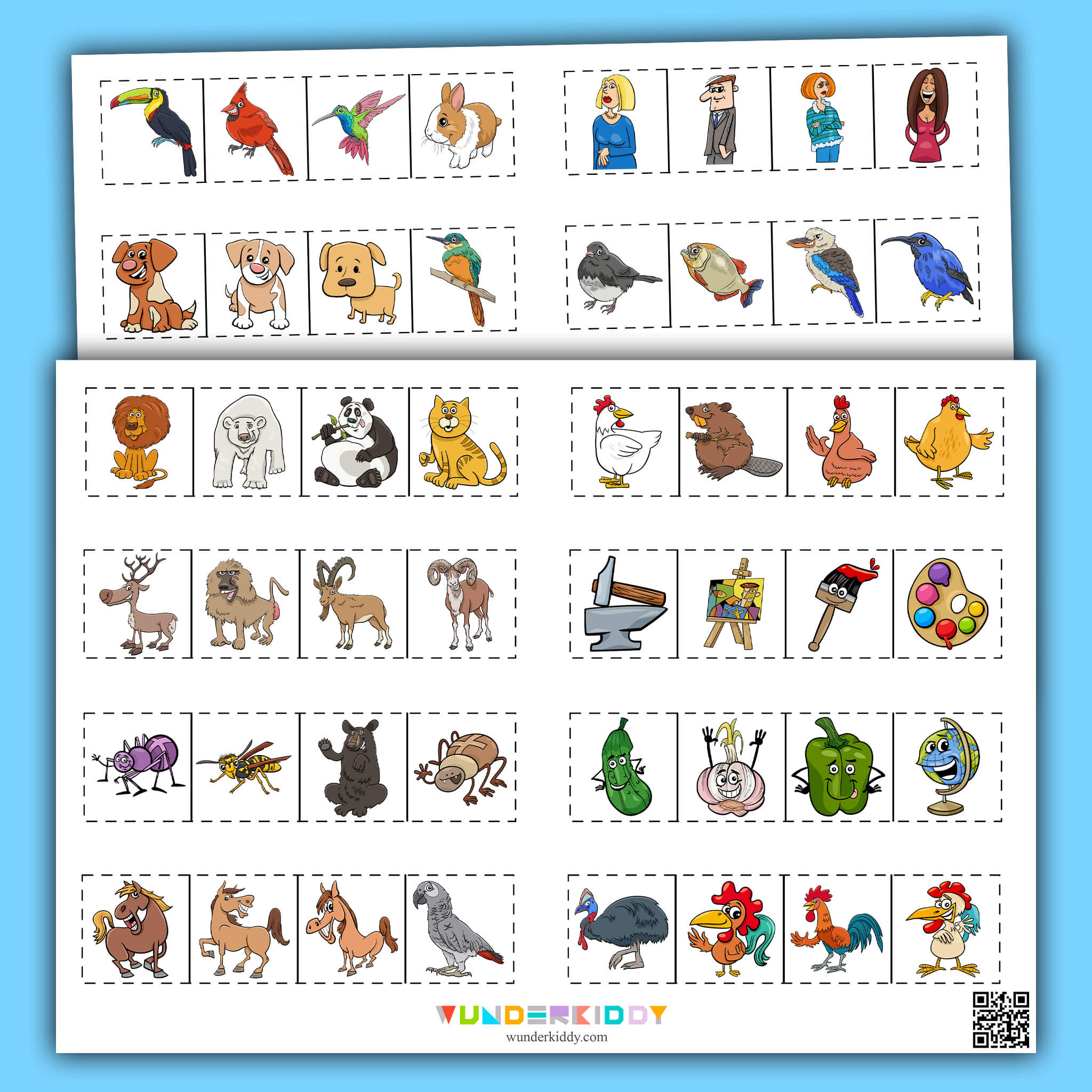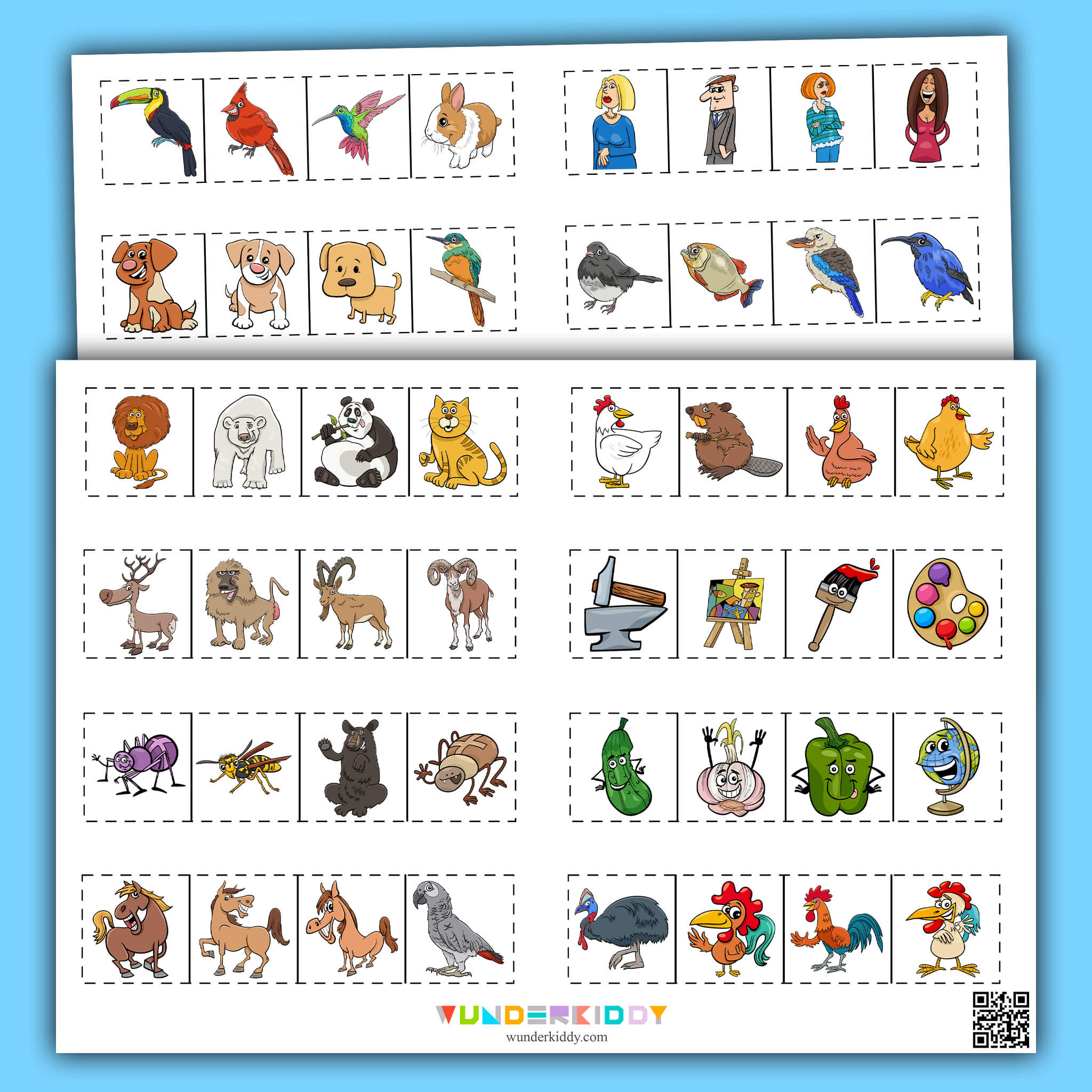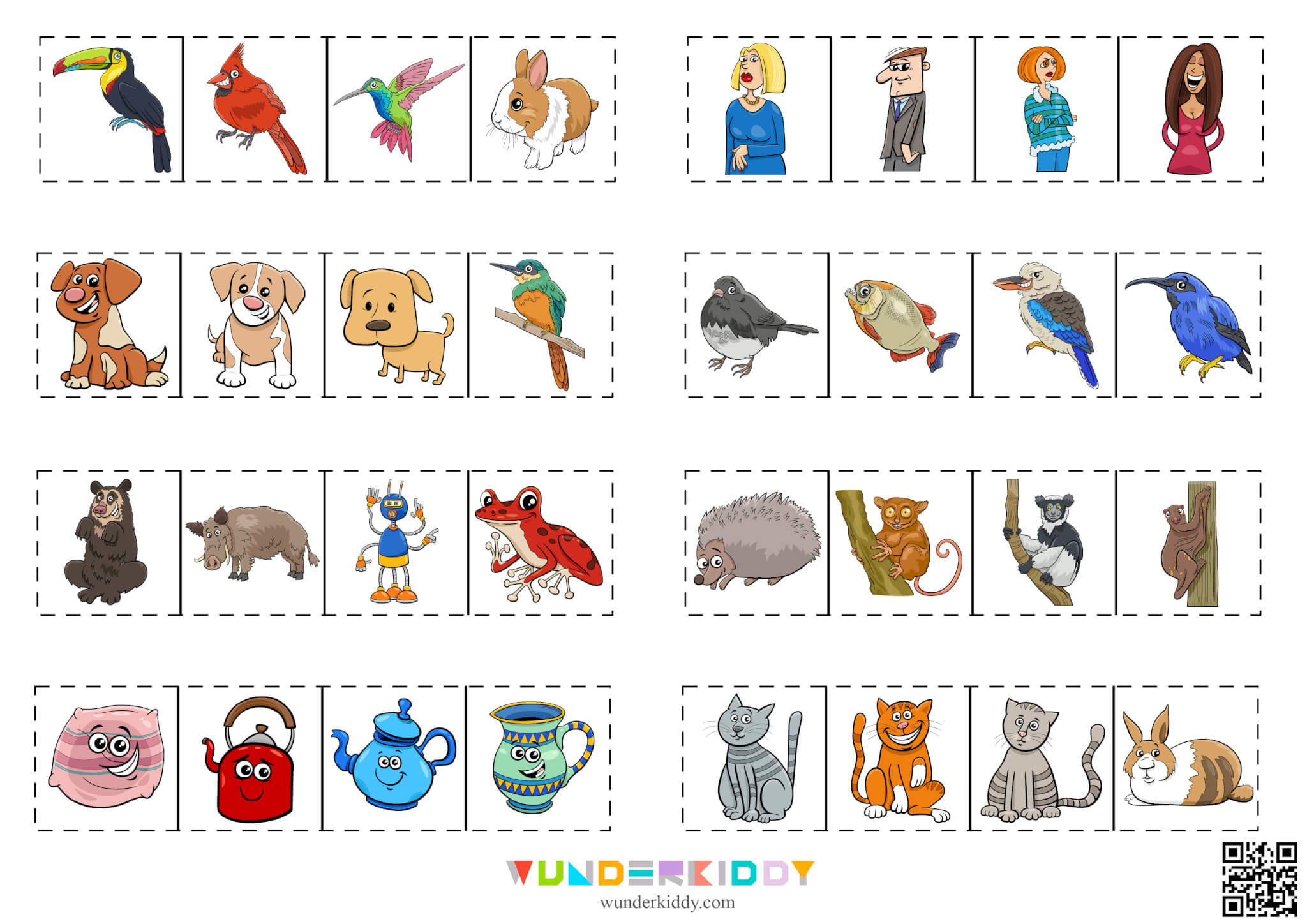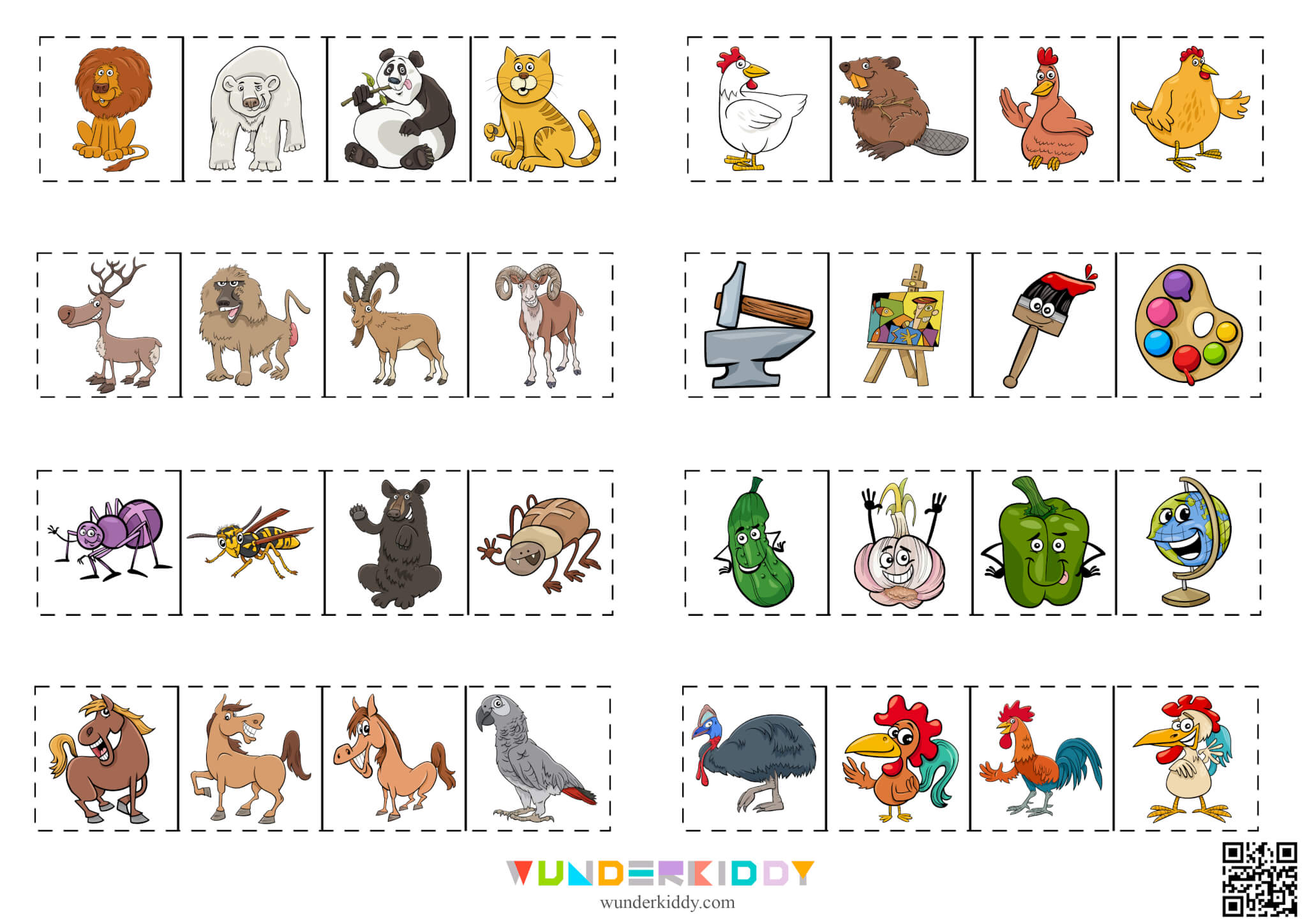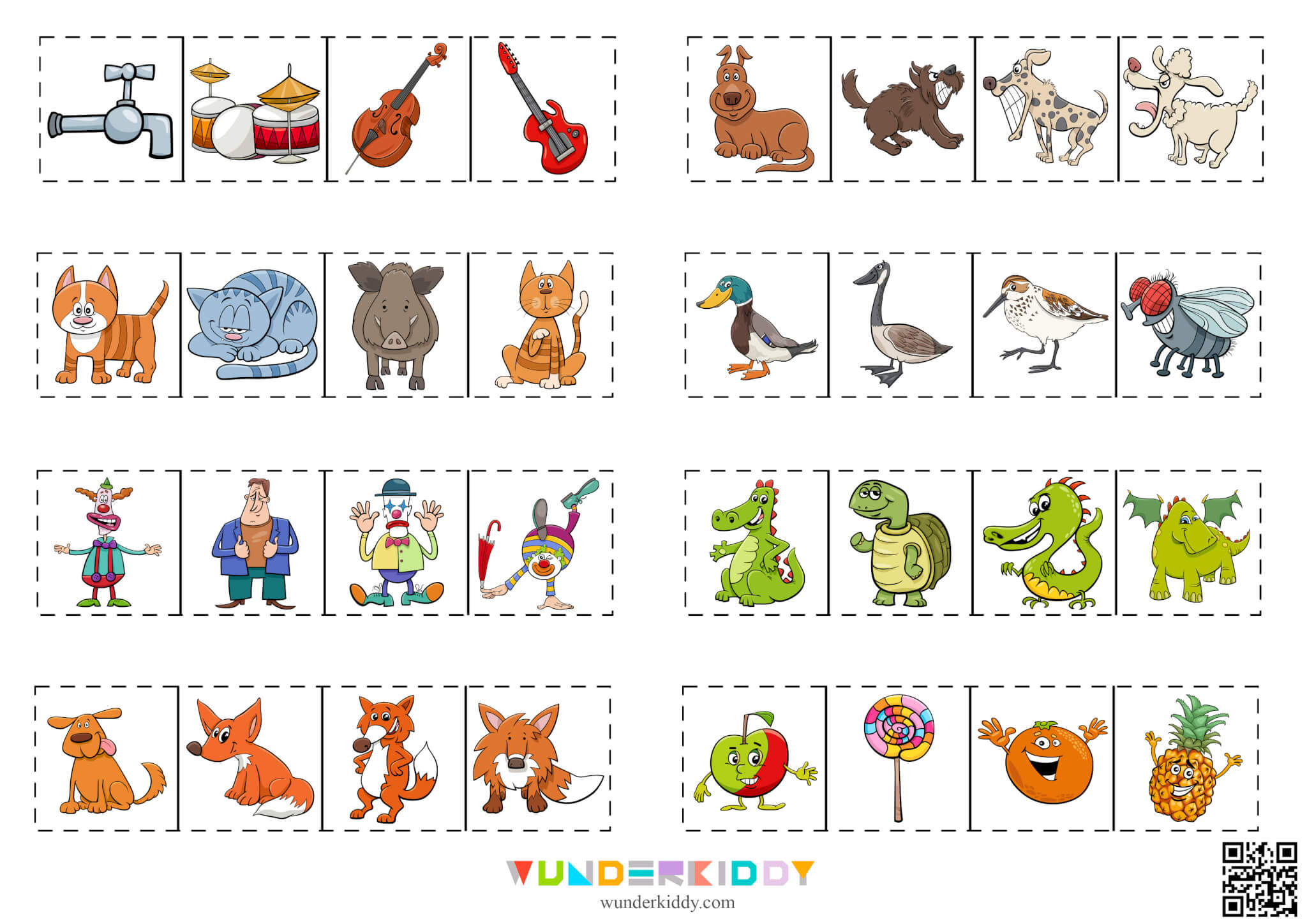 Educational game The Odd One Out is meant to build children's attention and logical thinking. The game task is to find on the worksheet the odd item and take it out.
Print pictures worksheets of the game Odd One Out and carefully look at them together with your child. There are 8 lines with 4 items in each of them. Invite your child to find the item that doesn't belong to the line (has another type, size, color, shape, etc.), and cross the odd one out.
While playing, ask your child to give a reason for his/her choice and explain what common feature have the items in the line.